There's Now a Mini Shoe Washing Machine That Cleans Up To 4 Pairs Of Shoes At Once
By Ryan on 06/18/2020 2:22 PM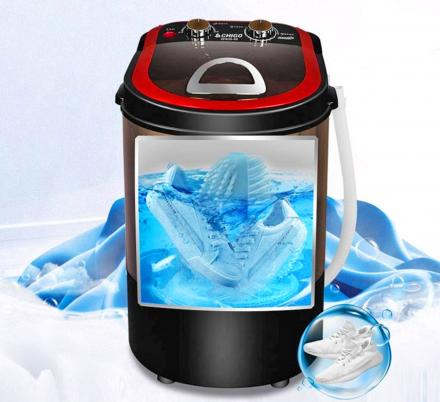 You've probably seen the dryer door shoe net that lets you dry your shoes in the actual dryer instead of having to use a blow-dryer or something, but what about actually washing your shoes? This genius little device is made specifically for washing up to 4 pairs of shoes at the same time, and is a great idea for parents with kids that play lots sports, or just anyone that seems to get a lot of dirty shoes from hiking, camping, working outdoors, and more.
To use the mini shoe washing machine, just slip in 1-4 pairs of shoes (one on each side of the brush), fill it up with water, add soap, and turn it on. It'll then churn and the water and spin the brush at the center of the washing machine. It'll then clean deep inside the fibers of each shoe on 360 degrees, cleaning stains, and deodorizing each shoe at the same time.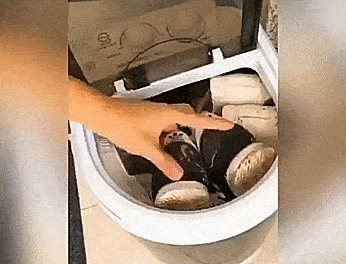 Once the shoe washing machine has run it's course, you can dry the shoes in your dryer, of course using the dryer door shoe net we mentioned earlier.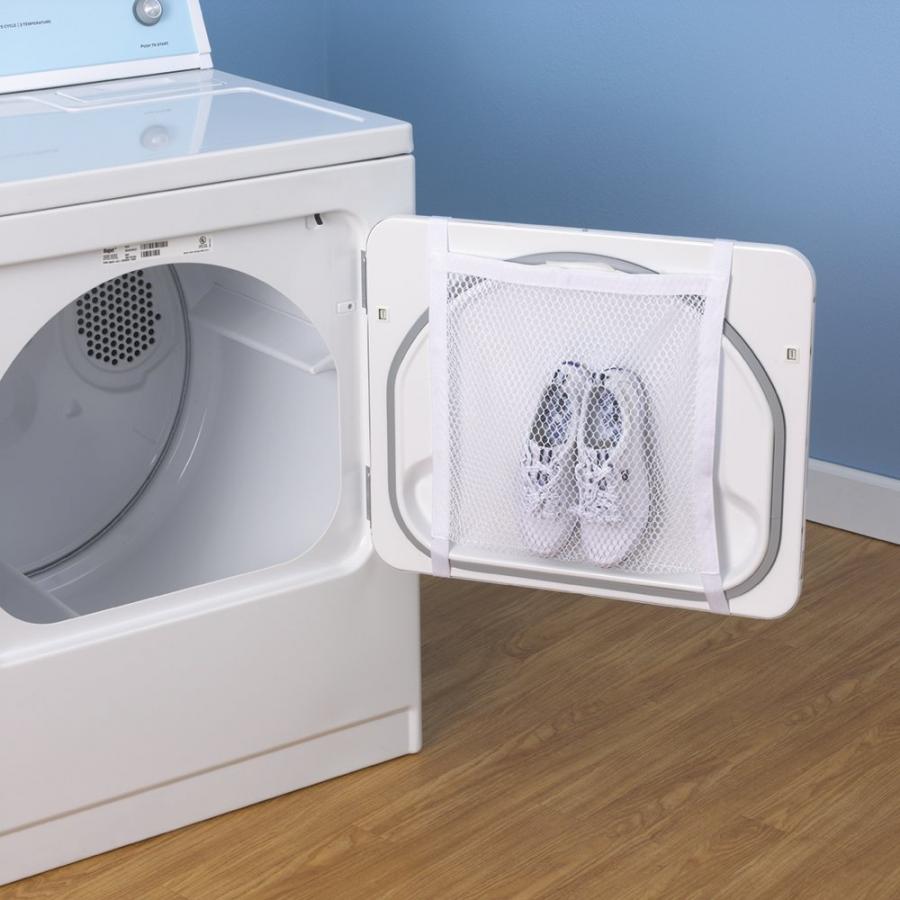 The mini shoe washing machine also features a UV bluelight for 360 degree sterilization, can be set to function on a gentle or standard wash cycle depending on how gentle you'd like the shoes cleaned. You can then set each wash cycle for however long you'd like it to wash for anywhere between 1-15 minutes.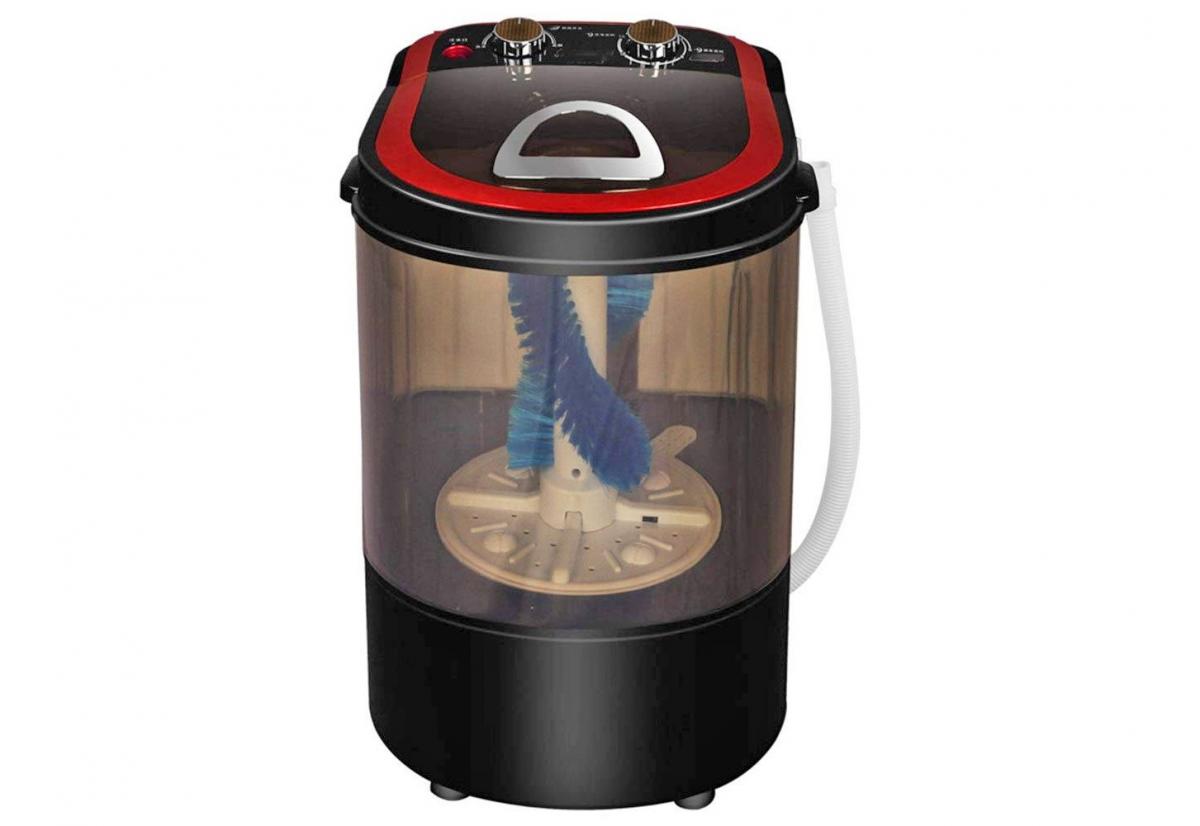 Check out the mini shoe washing machine in action via the video below.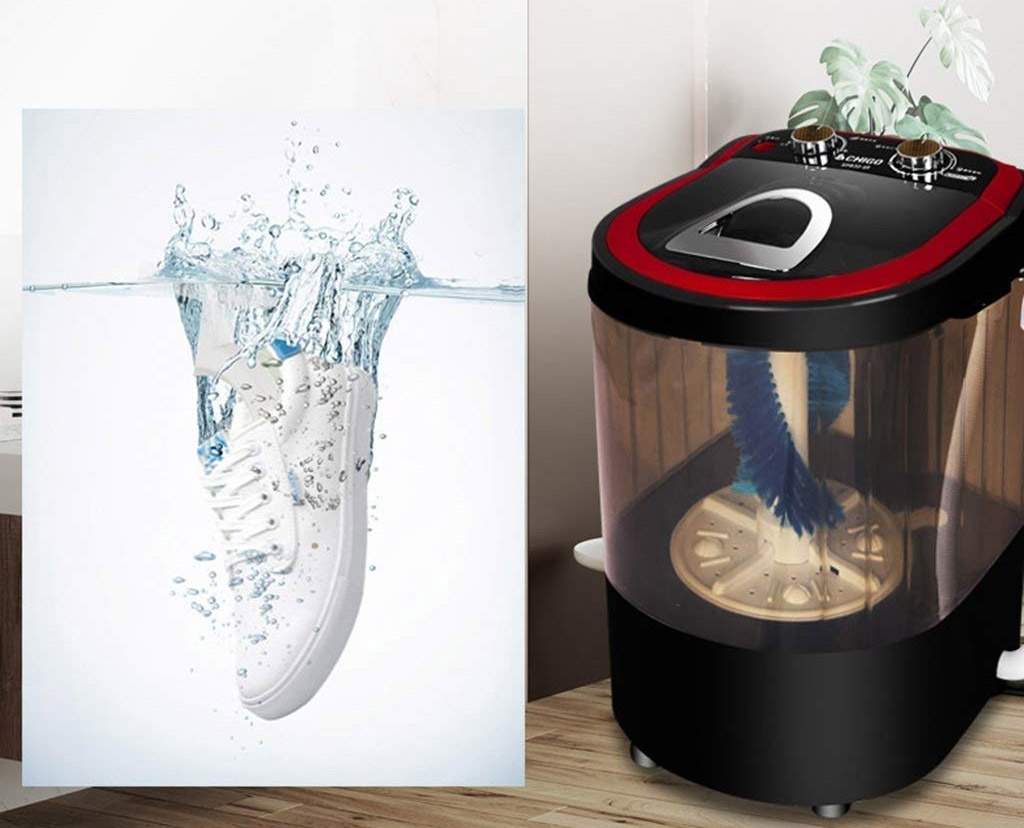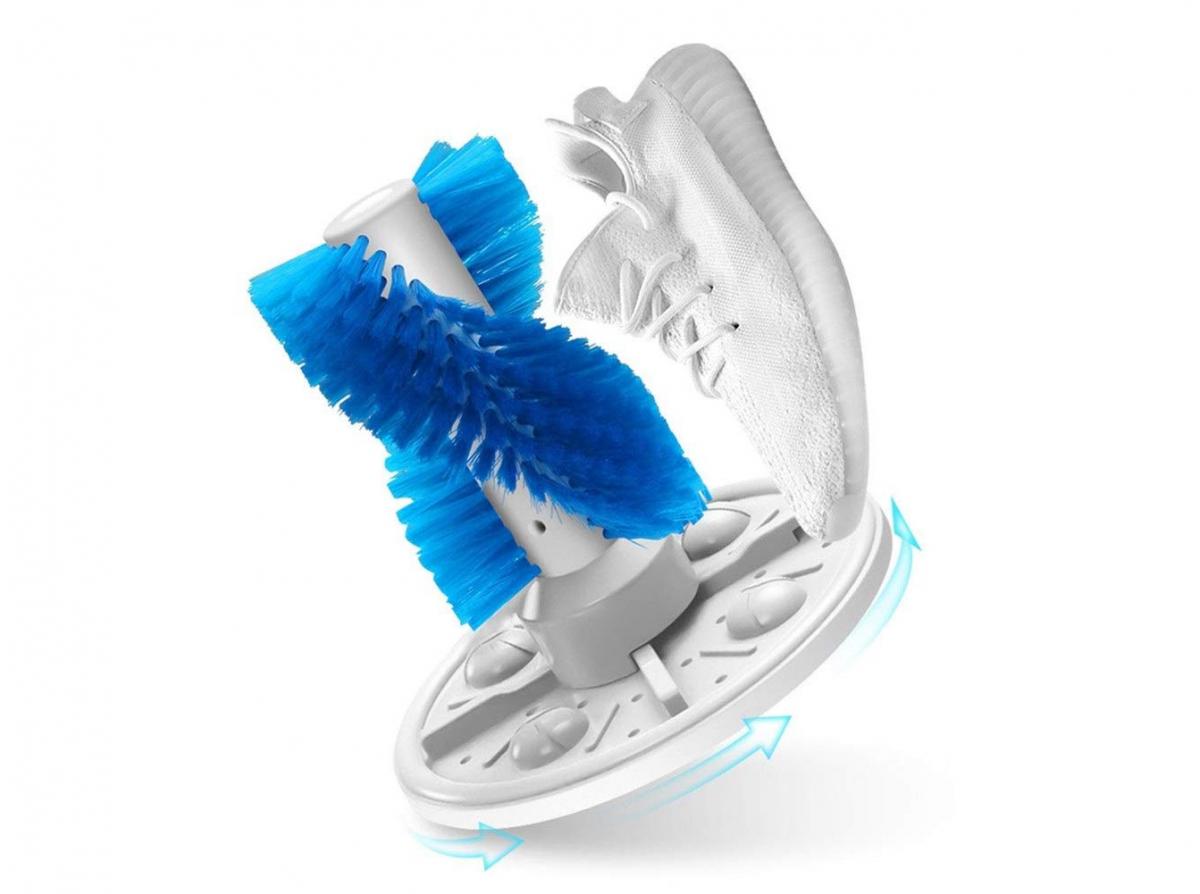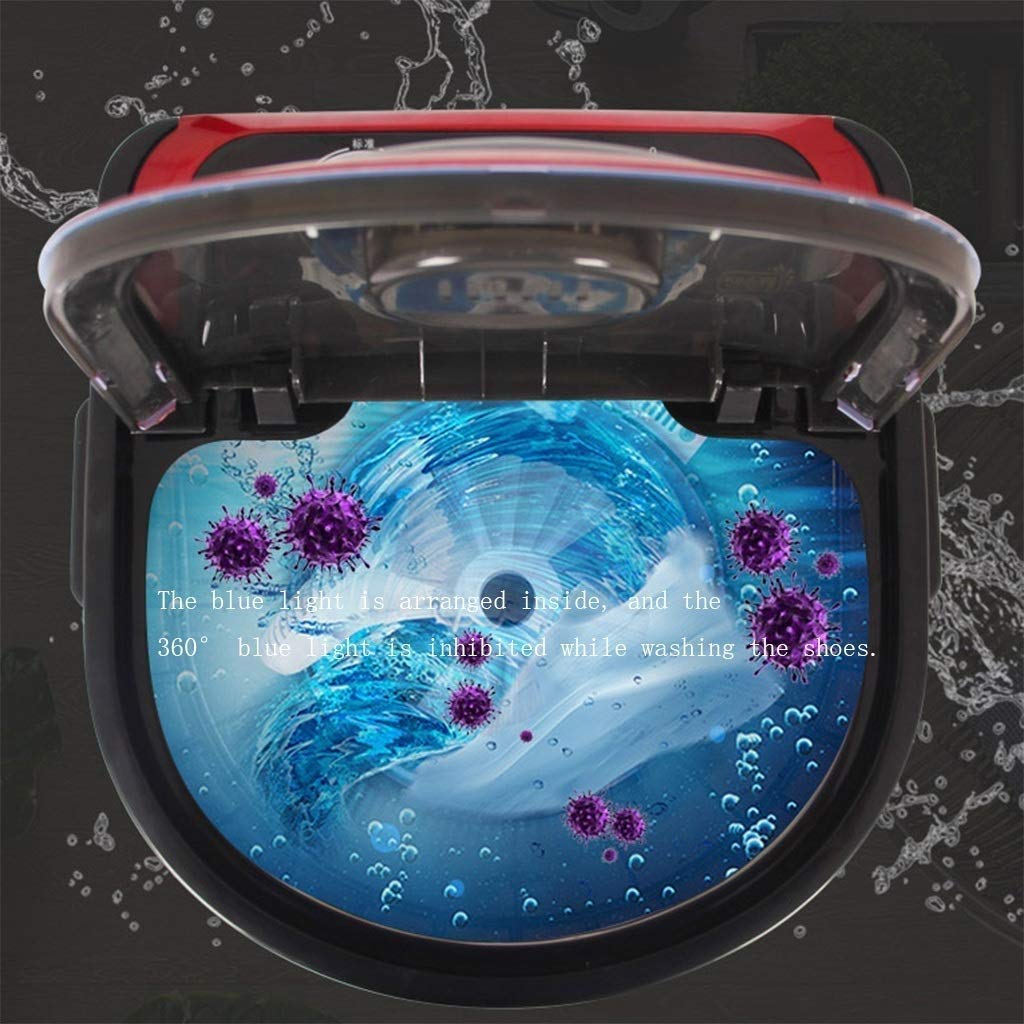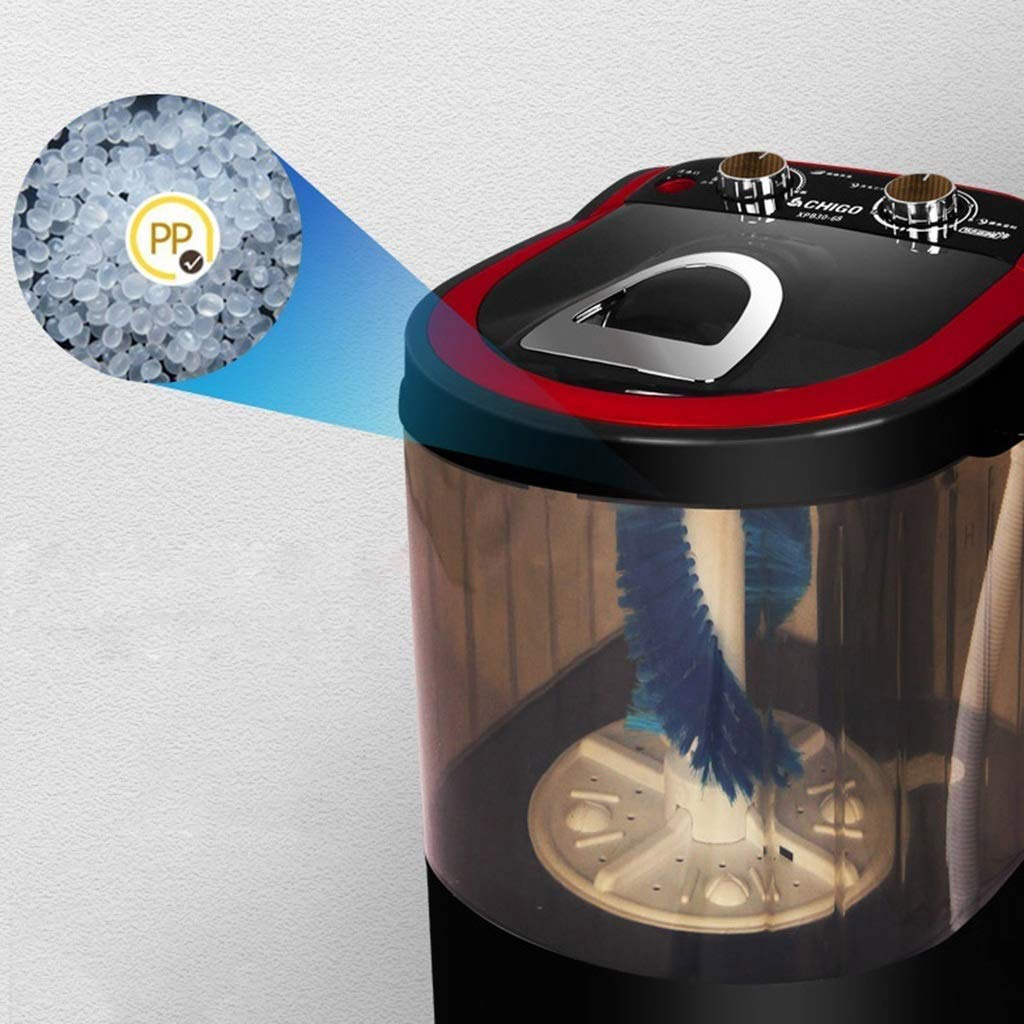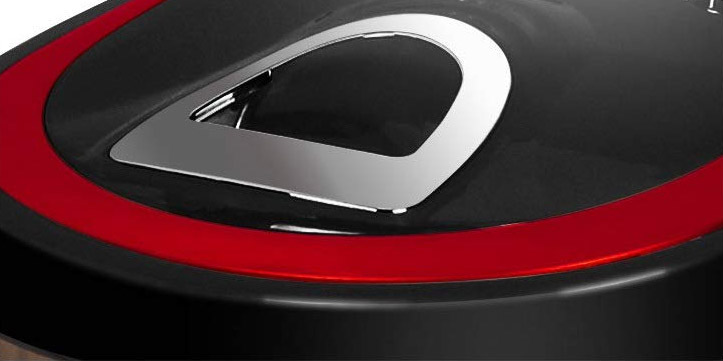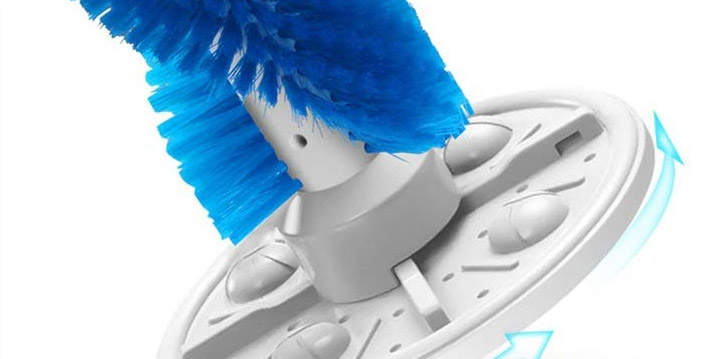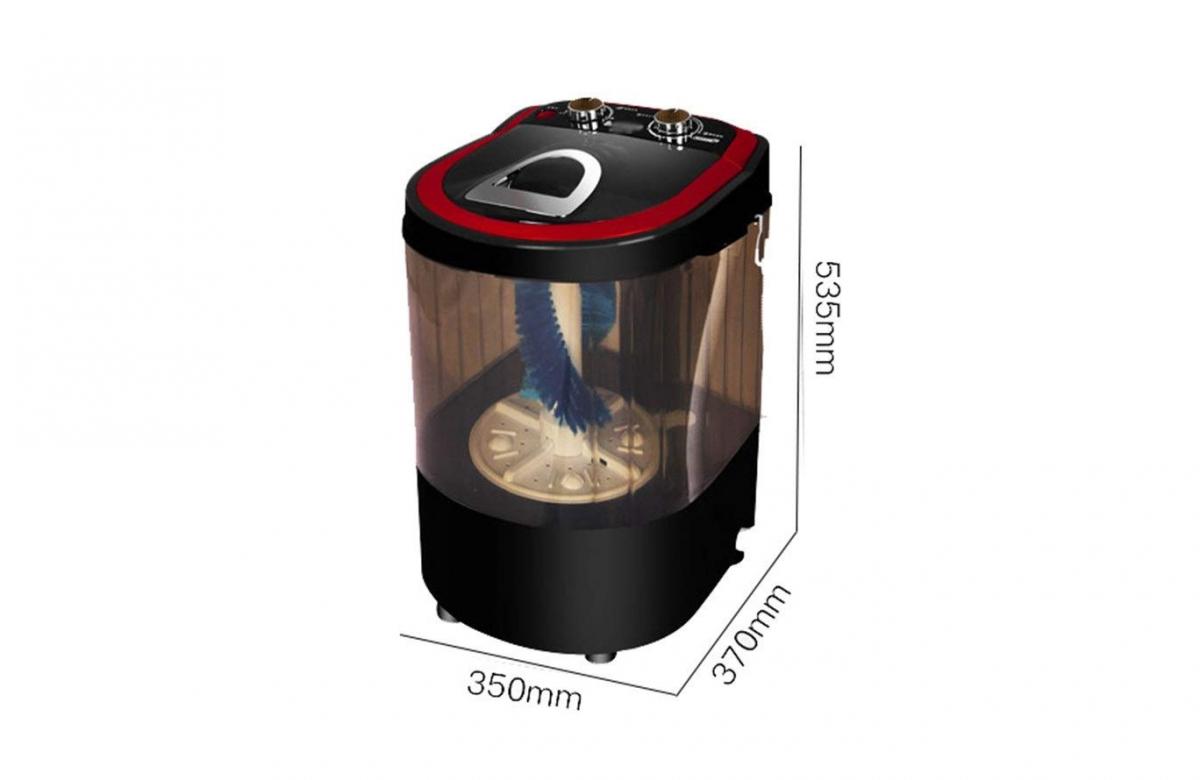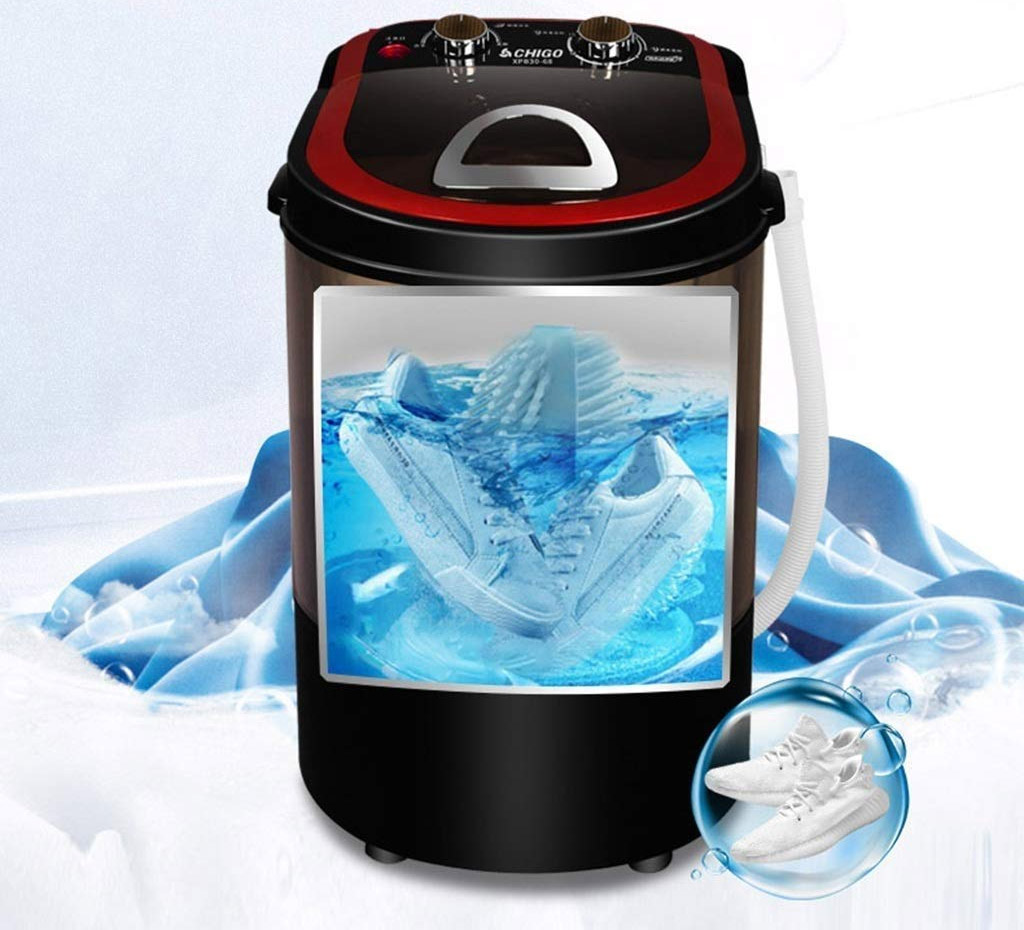 Subscribe To Our YouTube Channel