This Dryer Door Shoe Net Lets You Dry Your Shoes Without Them Tumbling Around
By Ryan on 10/18/2022 9:45 AM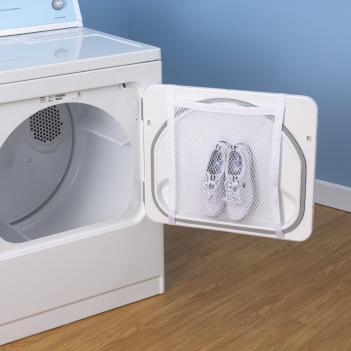 When you get wet shoes, you most likely want to immediately throw them into the dryer, but that'll most likely destroy your dryer over time. Your next best bet would be to use a blow-dryer, but you'll probably start them on fire after a few seconds. This unique dryer door shoe net lets you put your shoes into the dryer to quickly dry them without having them rumbling and tumbling around in your dryer, while doing damage and making huge amounts of noise.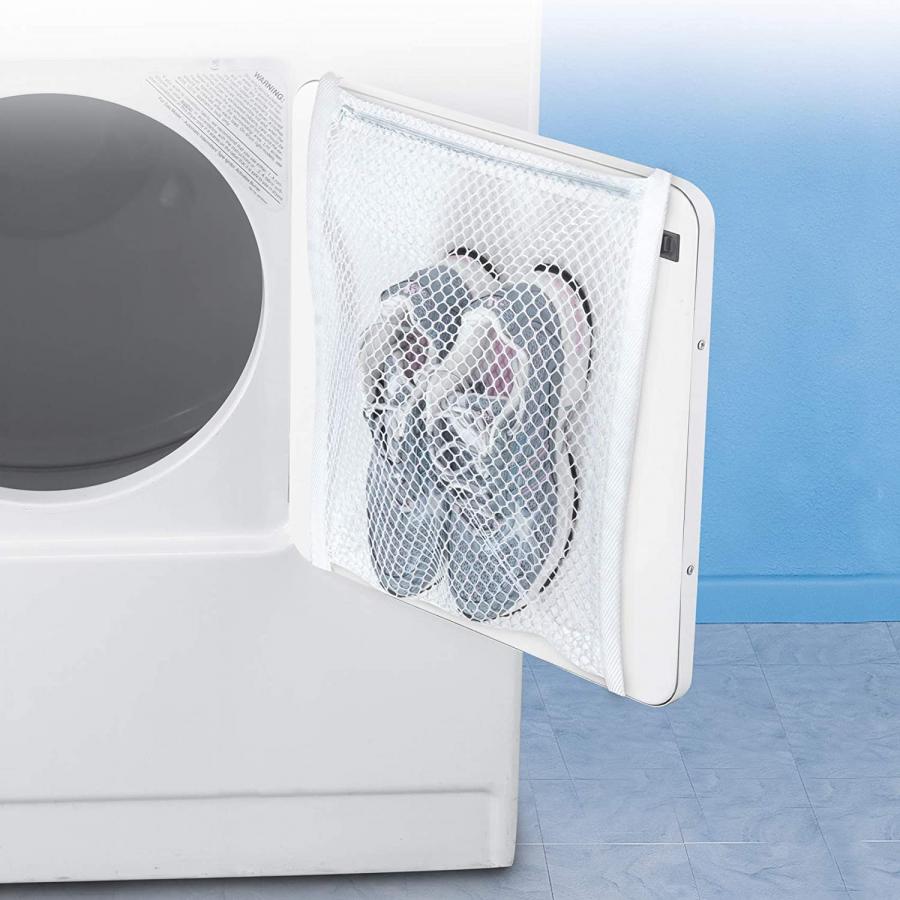 The dryer door shoe net easily easily slips over your dryer door, so that you can put in shoes or other fragile items that you'd like dried, without damaging any other items in the dryer, or even the dryer itself.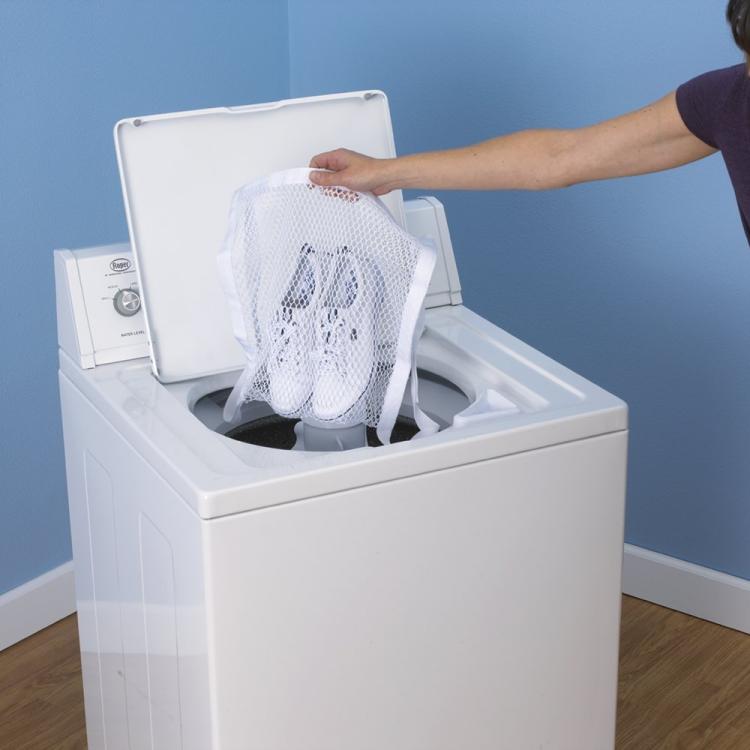 Even though your shoes won't be tumbling around in the dryer, the heat that comes from the inside will quickly dry your shoes.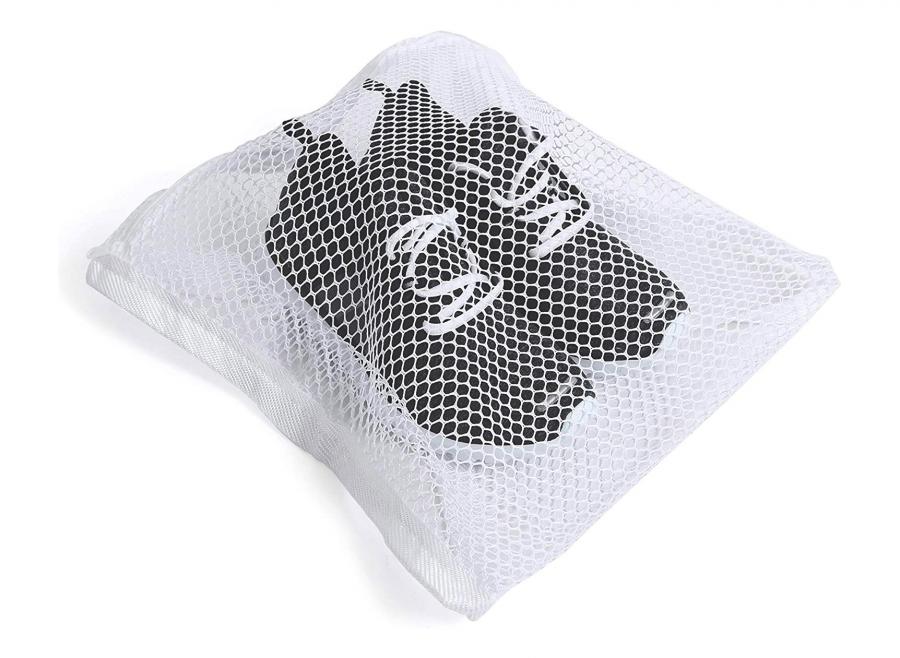 The unique dryer door shoe net attaches to most standard front loading dryer doors, and has a durable zipper closure to ensure your shoes won't fall off and start tumbling around within the dryer.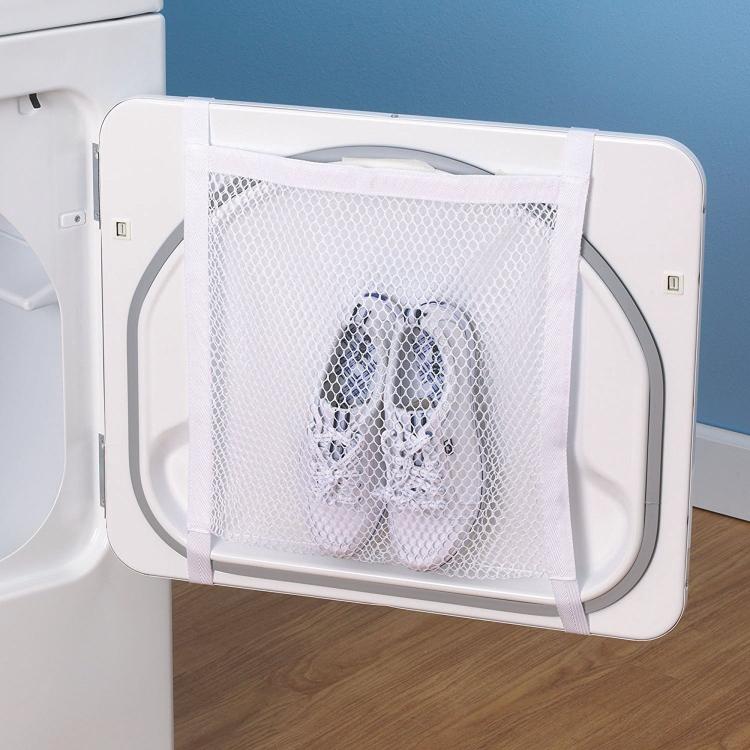 The dryer door net is great for anyone who wears white shoes, since they basically turn black the second you put them on.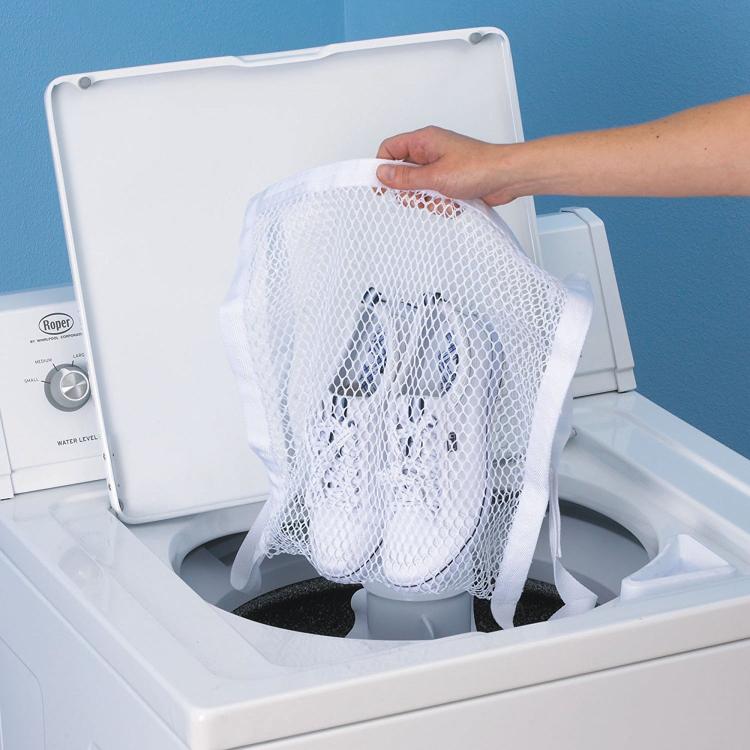 The dryer door shoe net is made from a polyester mesh fabric, and it measures 15 inches long x 16 inches wide.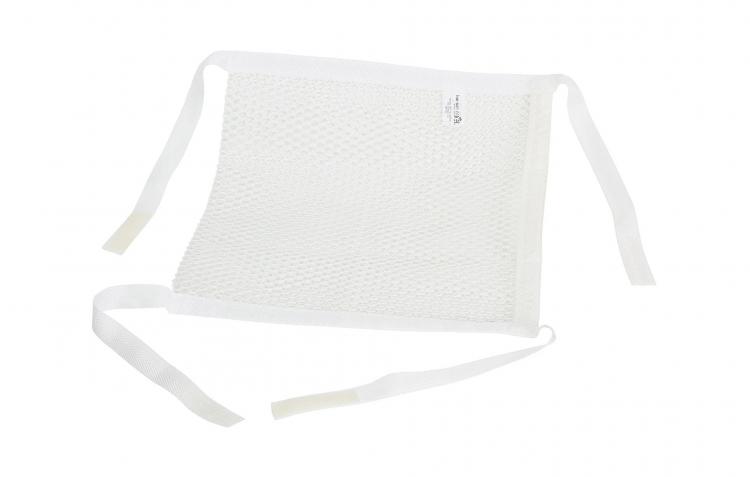 The shoe net has straps on each corner with Velcro strips that allow you to easily attach it practically any dryer door.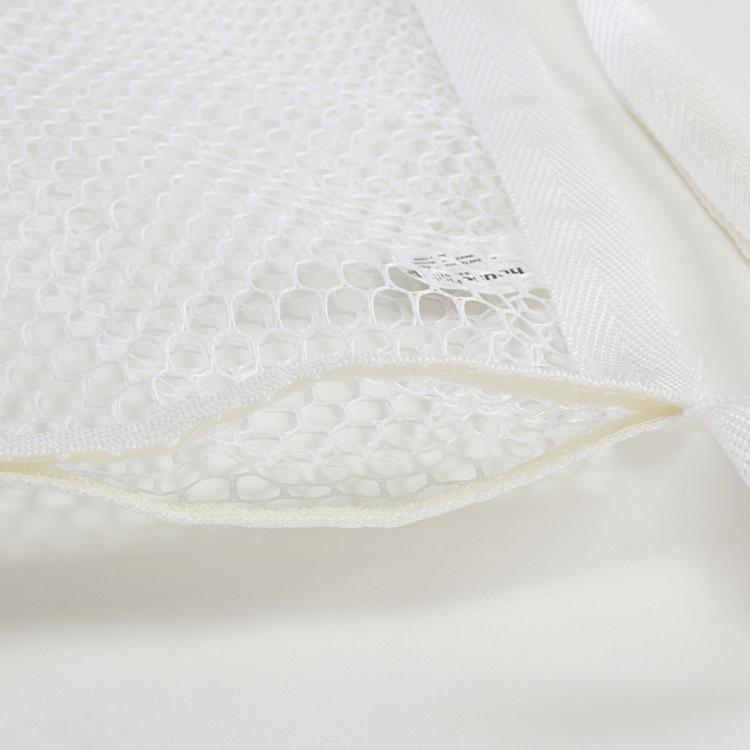 You can snag the dryer door net for drying your shoes from Amazon for around $10 bucks!