This Genius Garbage Can Lid Assist Stops The Trash Lid From Slamming Backwards
By Ryan on 05/04/2020 8:23 AM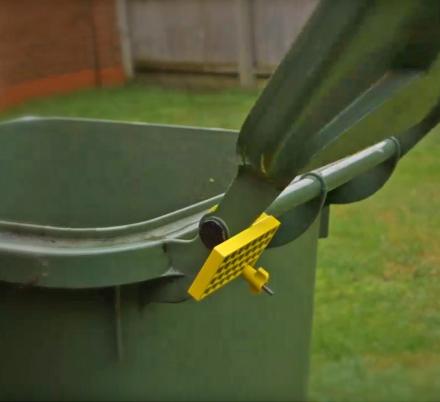 If you're like me, every-time you take out the trash after the kids go to bed, you accidentally wake everyone up in the house (and the neighborhood) after you let go of the lid too soon and it flips all the way around slamming the back of the garbage bin. They say the garbage lid smashing against the back of the bin creates a sound around 83 decibels, which is the same as a diesel train traveling 45 mph, a garbage disposal running, and even a propeller plane flyover at 1000 ft overhead. Luckily, someone created an ingenious new product that prevents your garbage lid from going all the way back, and in reality, these should really come standard on every bin.
How the Lid Assist works is, it simply clamps to the end of the handle of your trash bin, and it'll automatically hold the lid of the bin open at a convenient angle for putting trash in. It also stops the lid from going all the way backwards and slamming into the back of the bin, thus waking up the entire neighborhood, along with getting every dog in the tri-county area to start barking.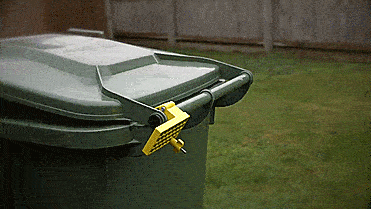 The unique lid assist garbage bid lid holder even has a few other features that'll make your trash life a little better, including the ability to be turned to clamp your garbage bin closed to prevent animals or wind from opening the lid. There's also an area for a padlock to be inserted into the device to be able to lock your garbage bin closed, in case you have garbage thieves in the area. The bright yellow color of the of the lid assist also allows you to easily identify your bin if it happens to be grouped with others in your complex.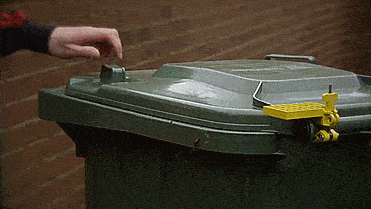 The garbage bin lid stopper is super quick an easy to install and requires to tools to do so, it's made from super durable material, and can even prevent trash spillage if your bin tips over from high winds.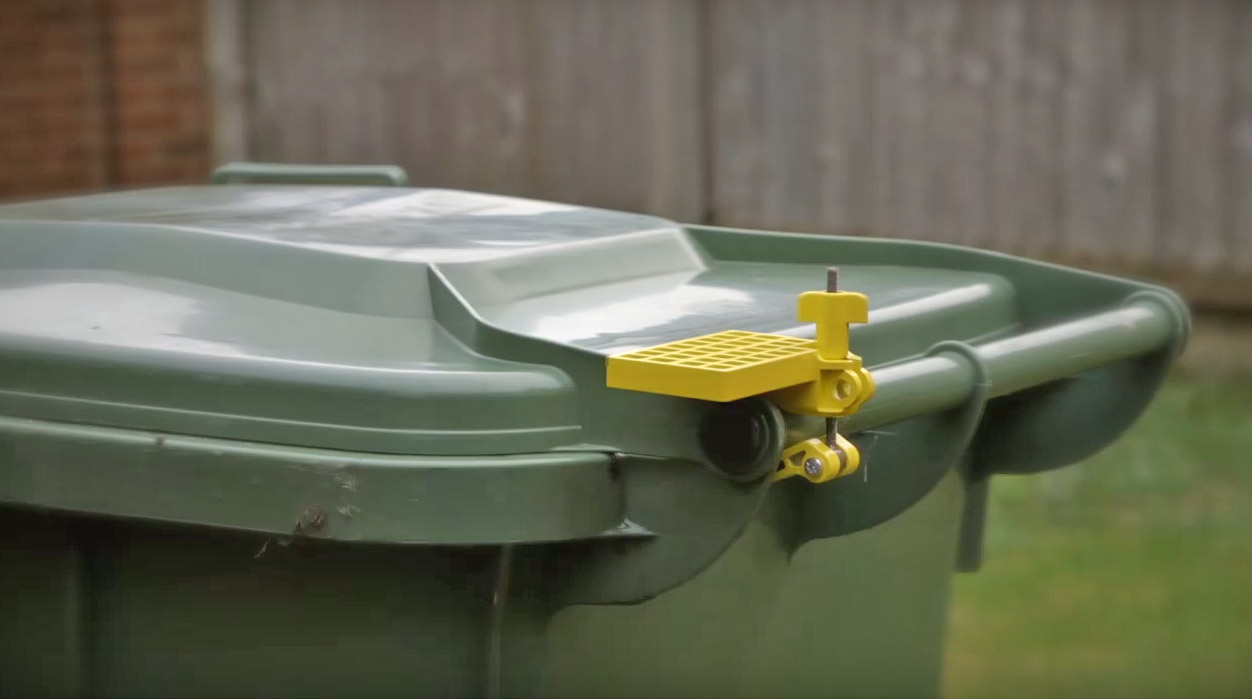 The Lid Assist is currently in a funding phase on Kickstarter with an estimate delivery date of August 2020, so go reserve yours now, and be sure to check out the garbage bin lid stopper in action via the video below.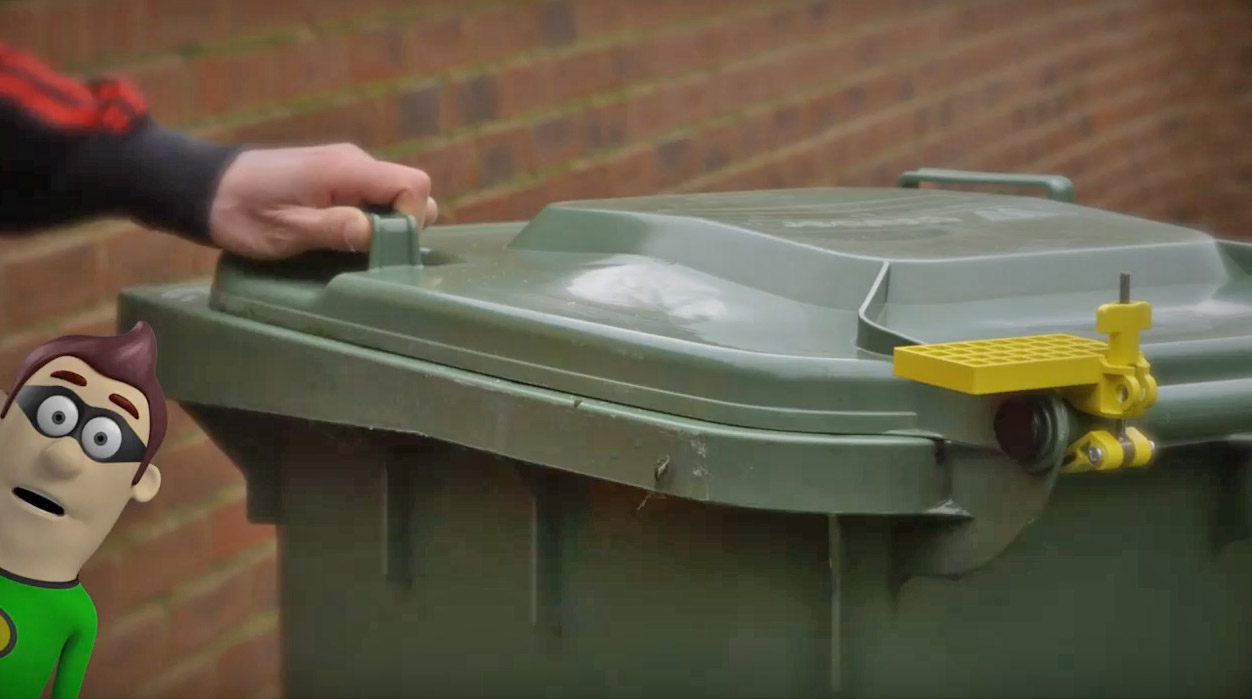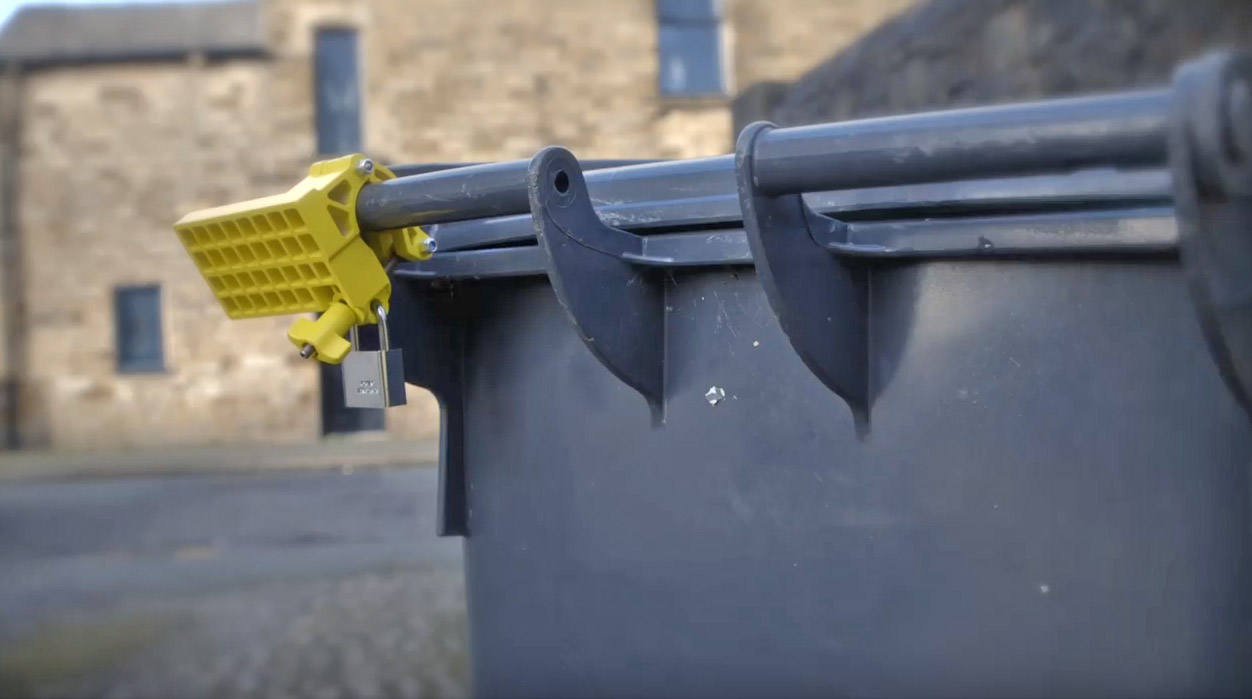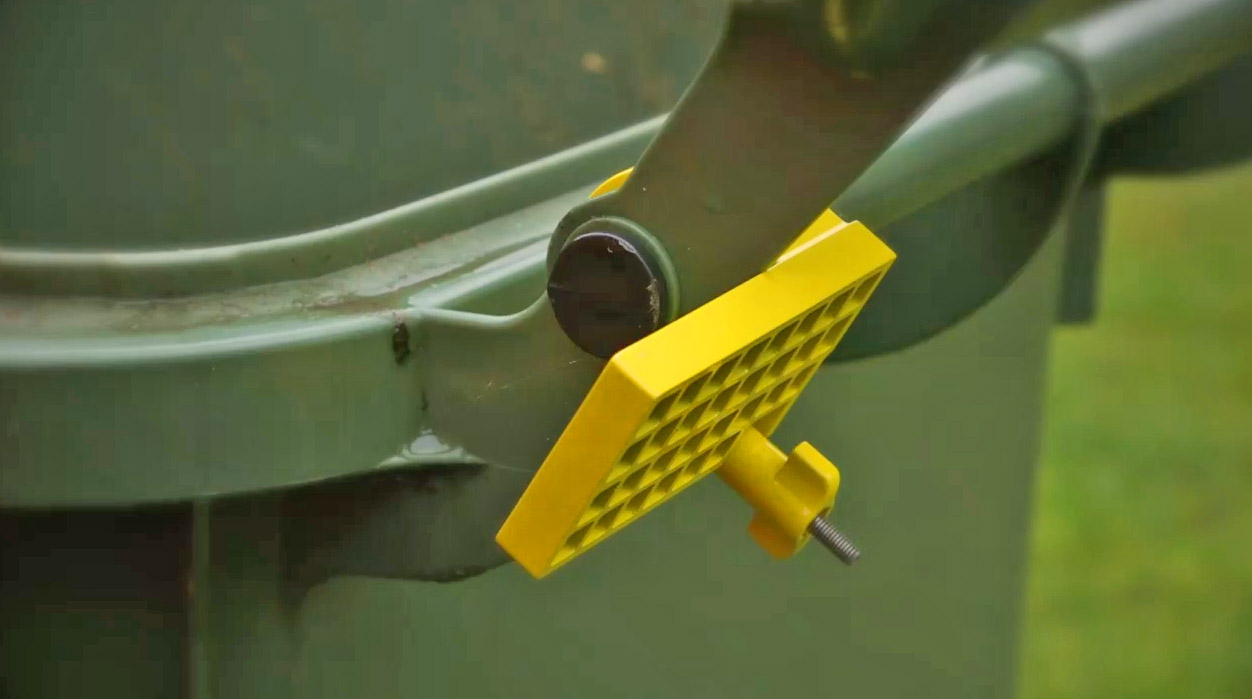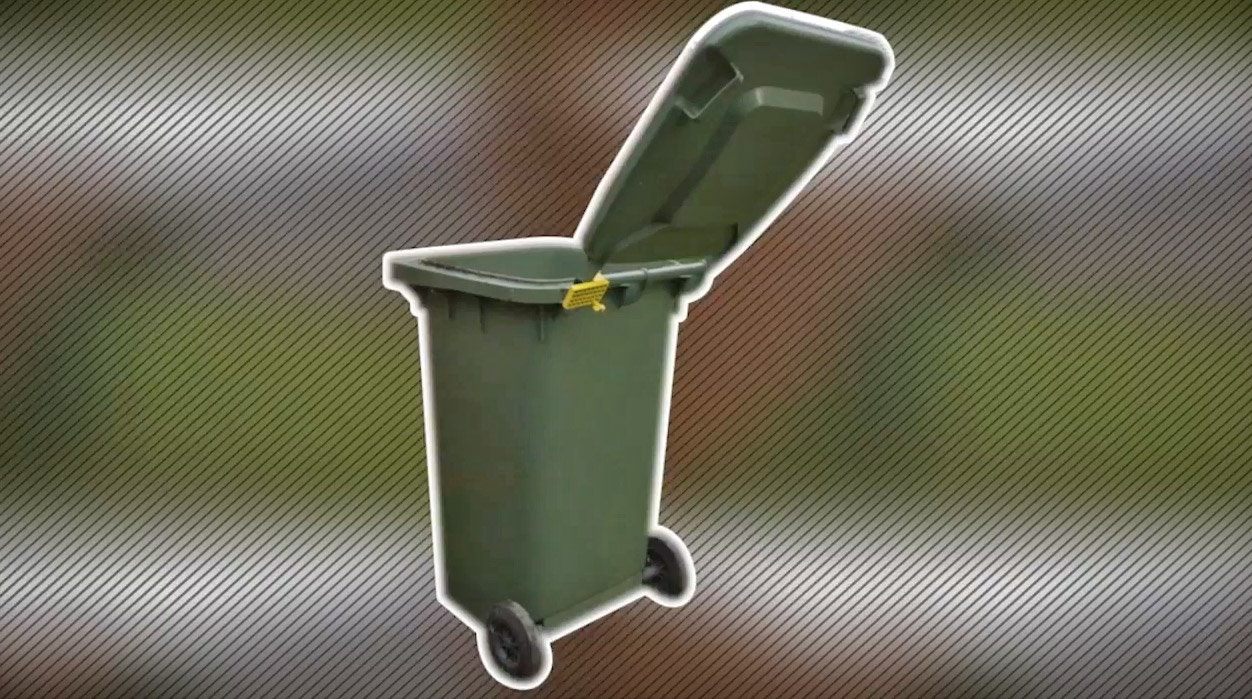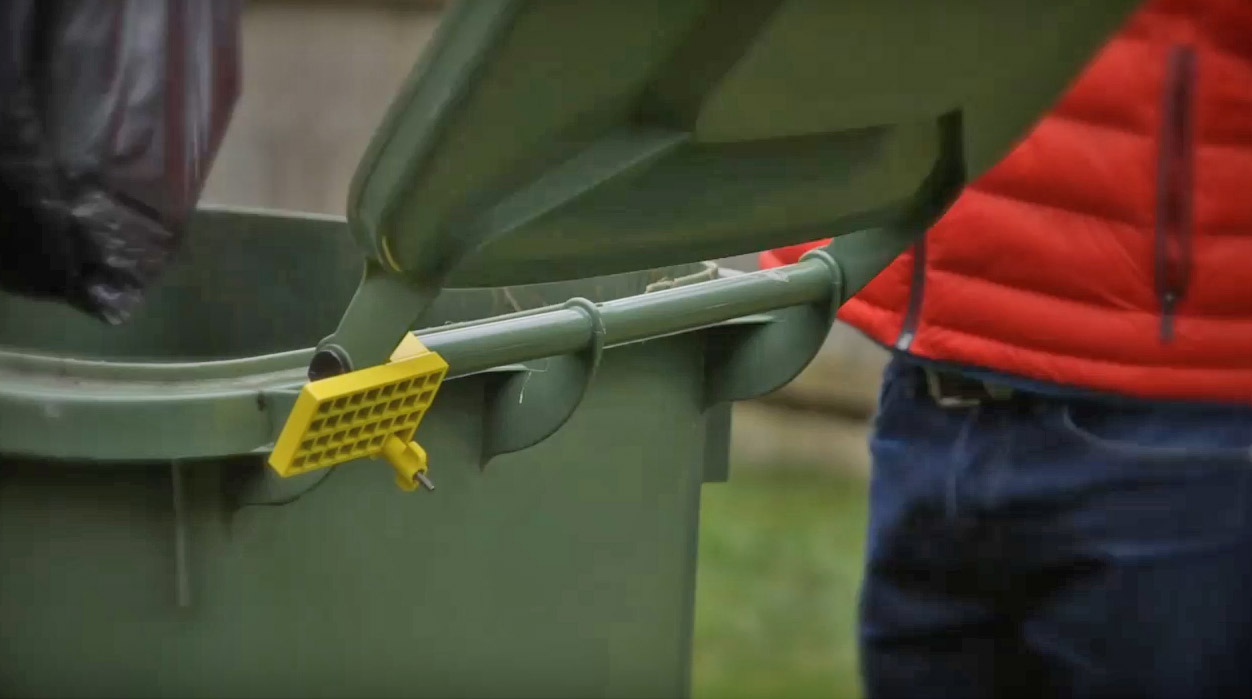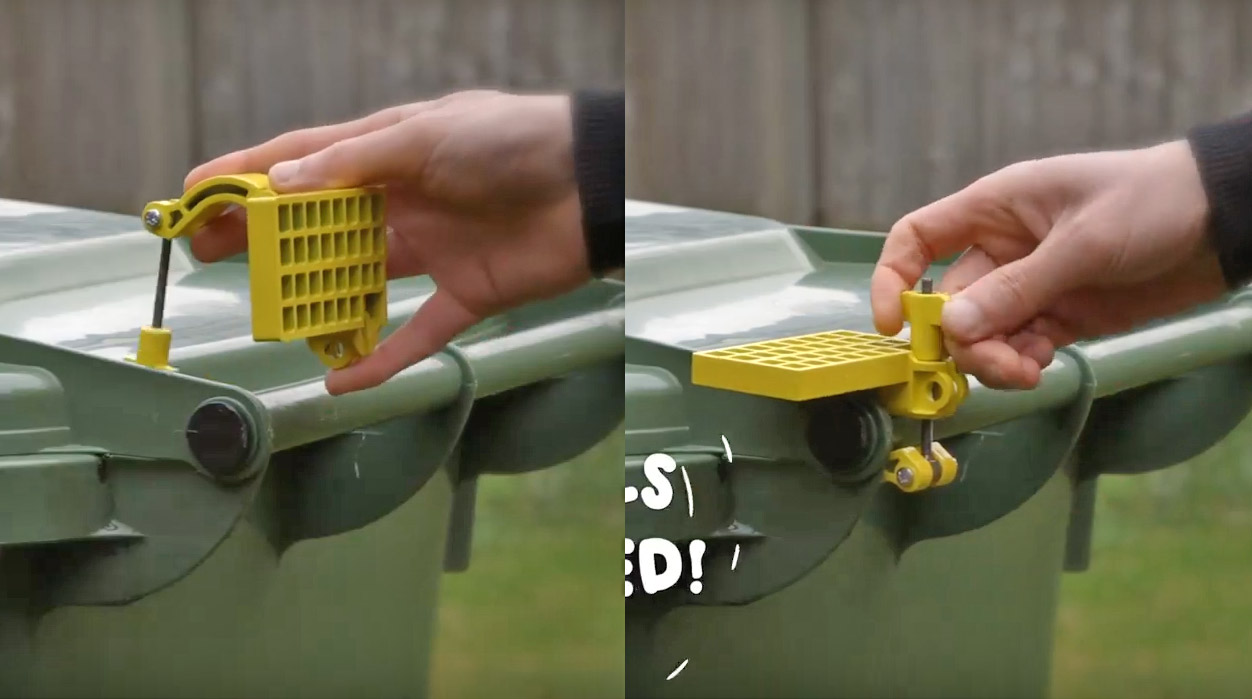 Subscribe To Our YouTube Channel