This Winter Trapper Hat Covers Your Entire Head, and Has Integrated Sunglasses
By Ryan on 10/14/2022 9:20 AM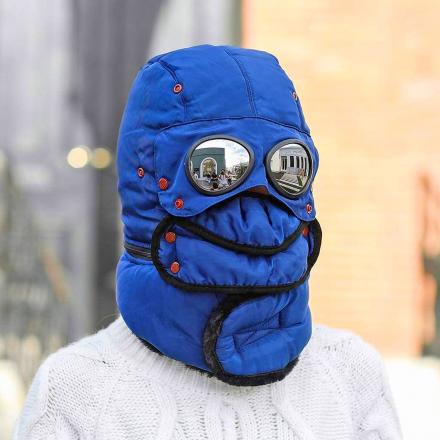 If you were to tell me that when going out in public in the winter I would dress accordingly to an apocalyptic plague outbreak in the Arctic while we ride polar bears back and forth from the market to get bread and milk, I would've thought you were crazy. But here we are in 2020, where nothing's too out of the ordinary. We just came across this amazing full-head covered winter trapper hat, and we just had to share it.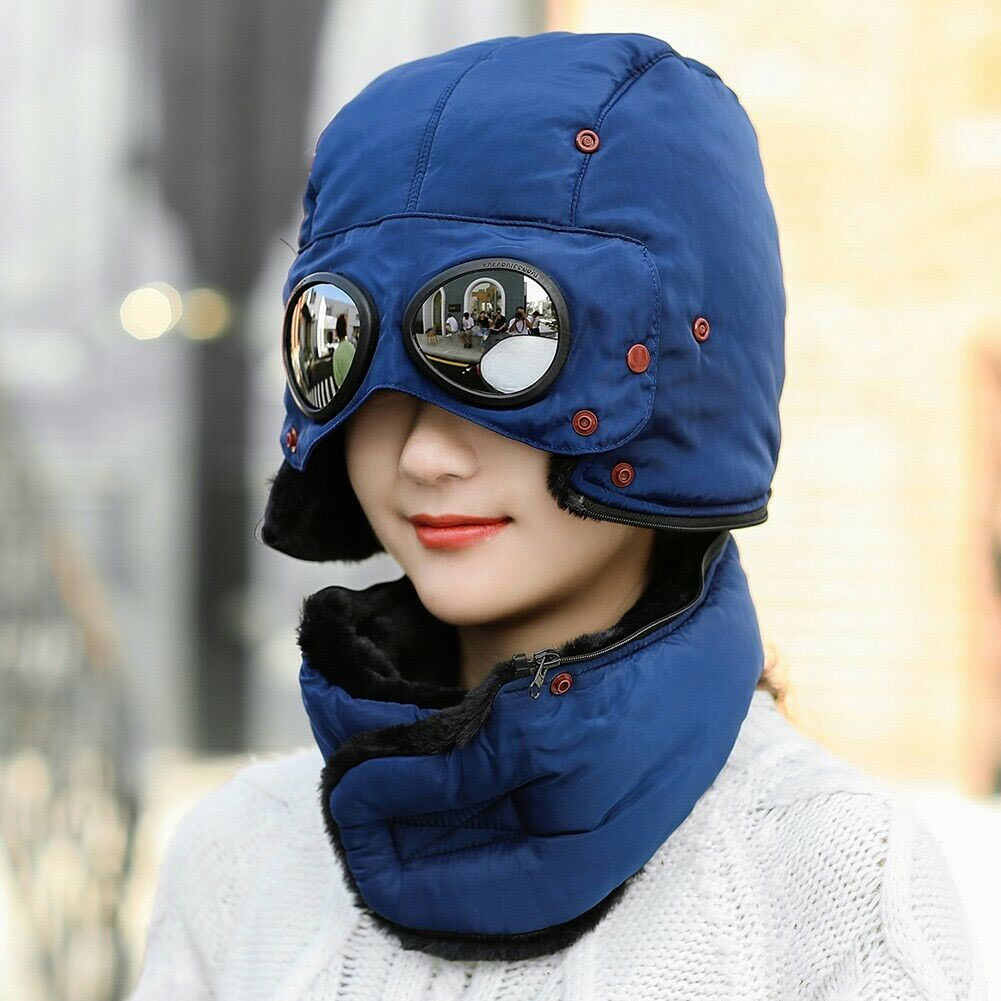 Not only does this unique winter trapper hat cover your entire head and face, but it also comes integrated with sunglasses built right in, so you can see through those extraordinary, bright snowy apocalyptic landscapes in front of you.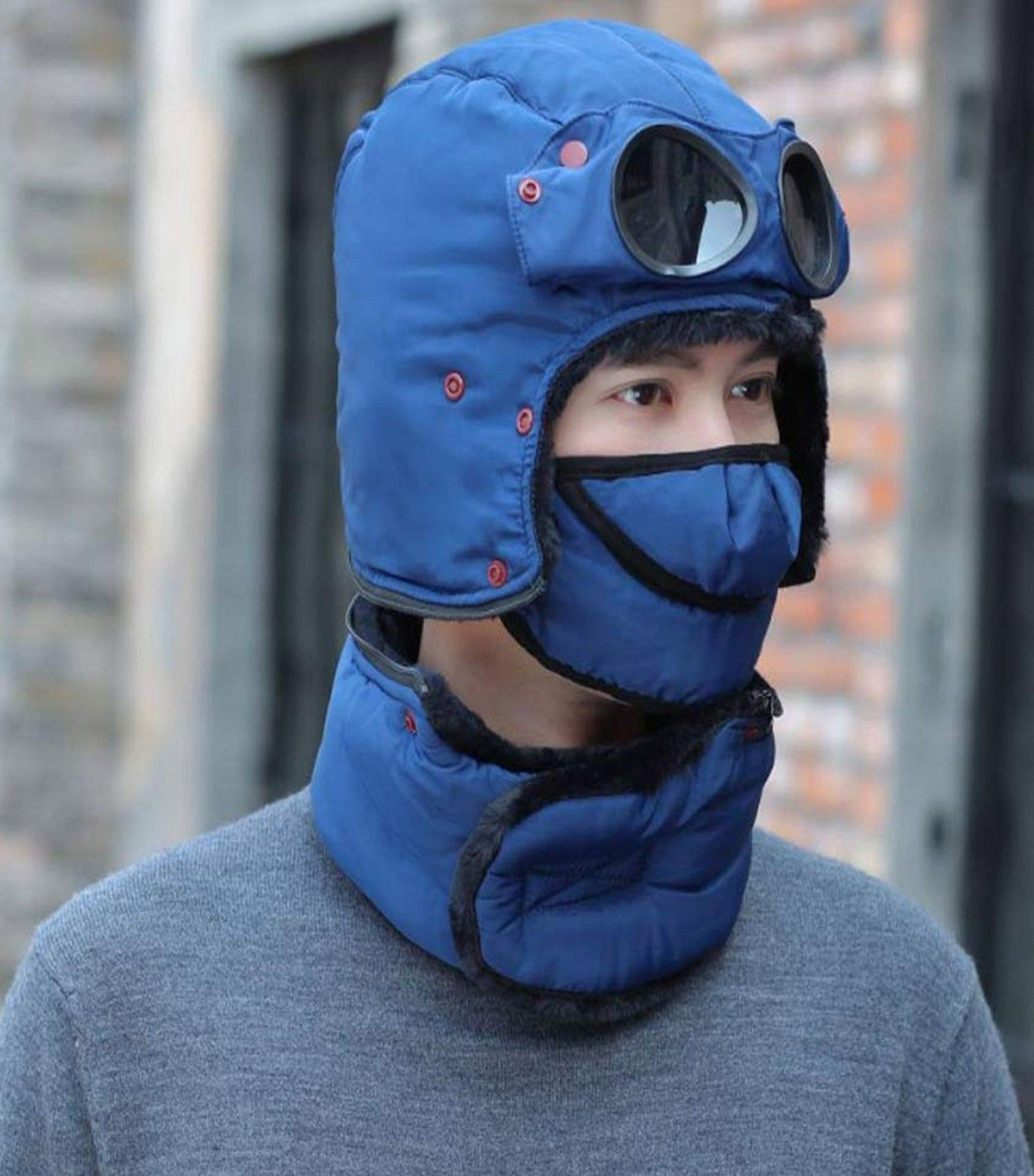 It's called the Thermal Winter Trapper Hat with Sunglasses, and it's actually a pretty great way to not only keep warm on super cold days outside, but it also doubles as a face mask during these troubling times.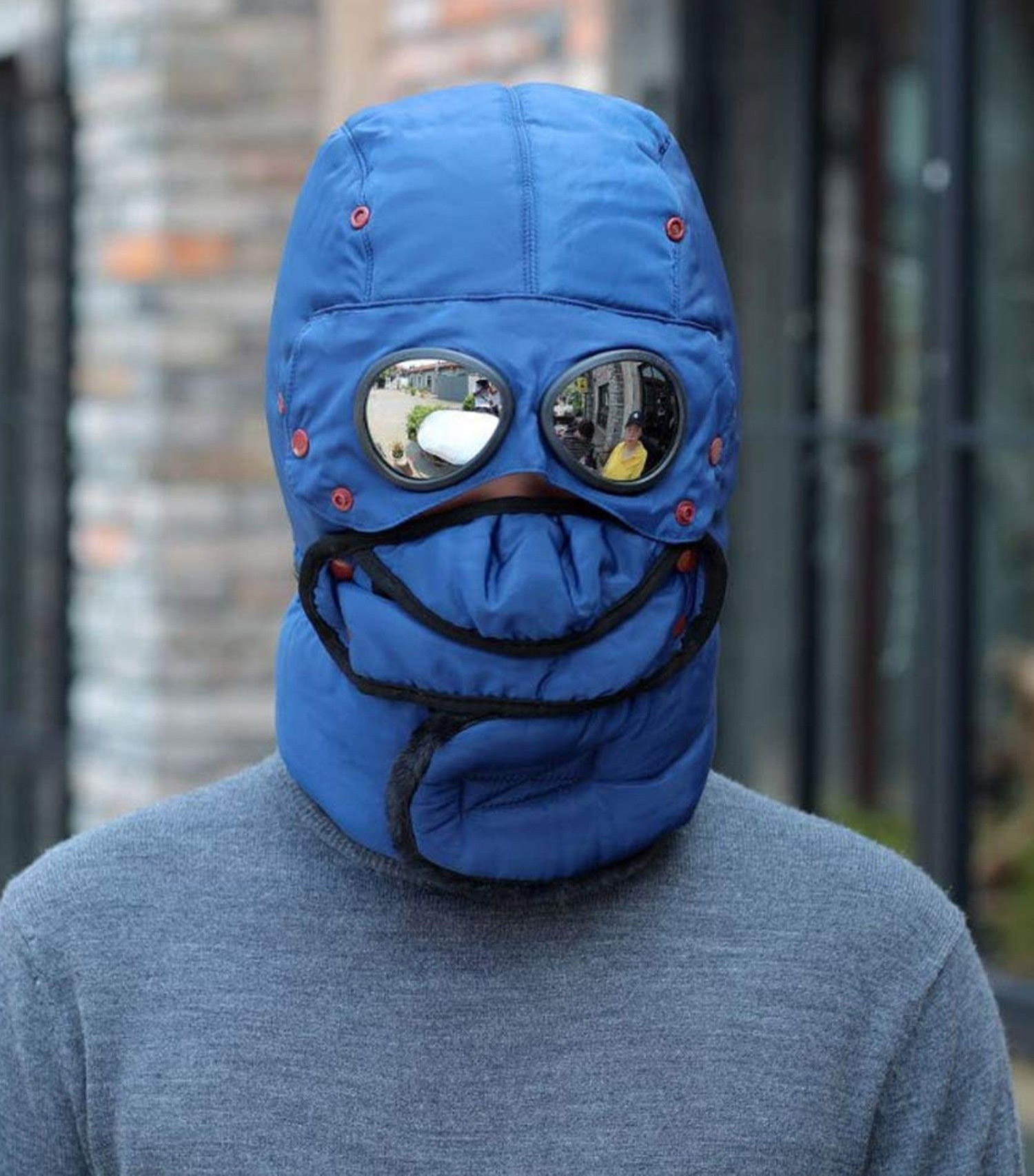 The full face and head trapper hat comes in a few different color options to choose from.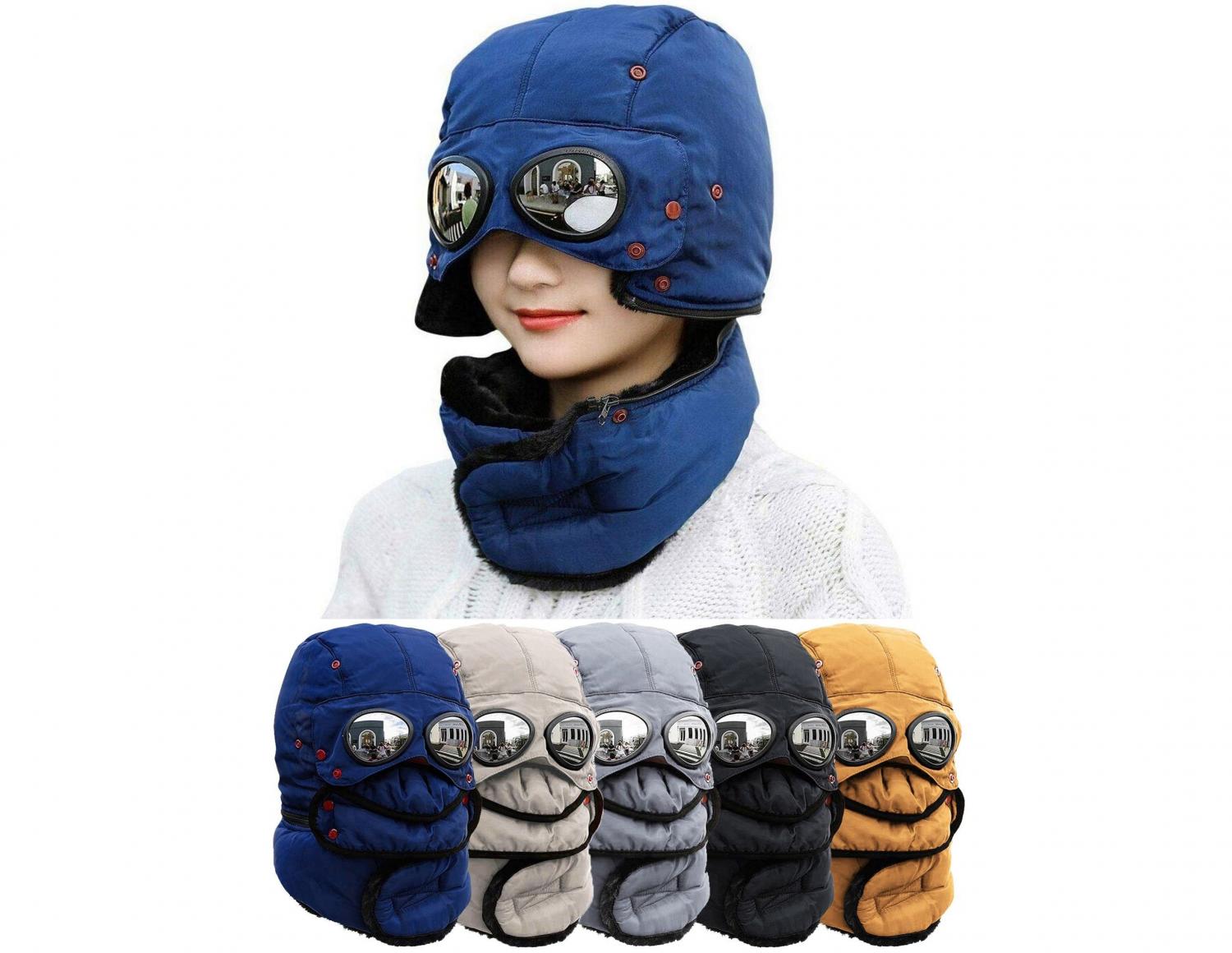 There are 4 different ways that you can wear the unique full-face trapper hat.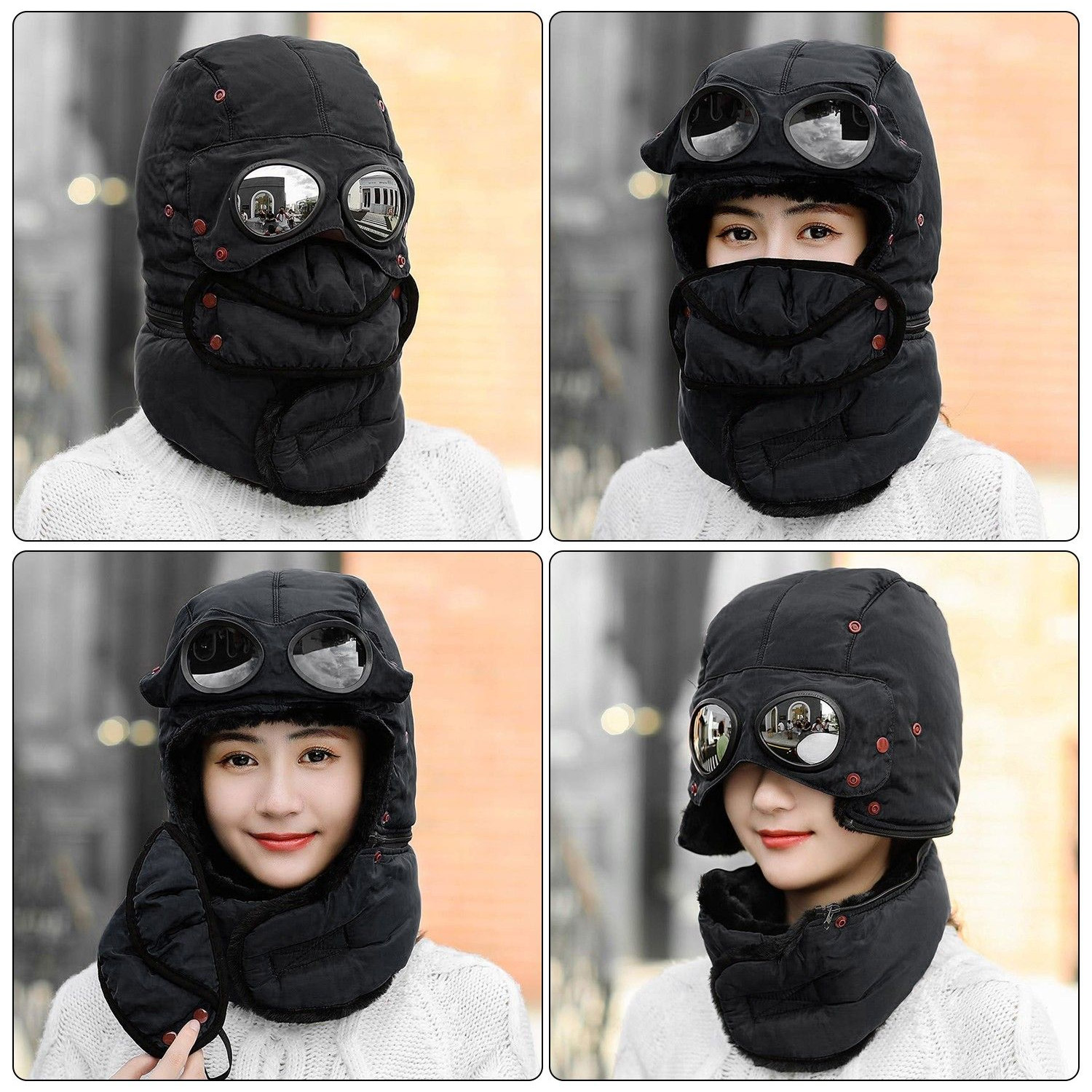 The integrated sunglasses can be flipped upward when you don't need them.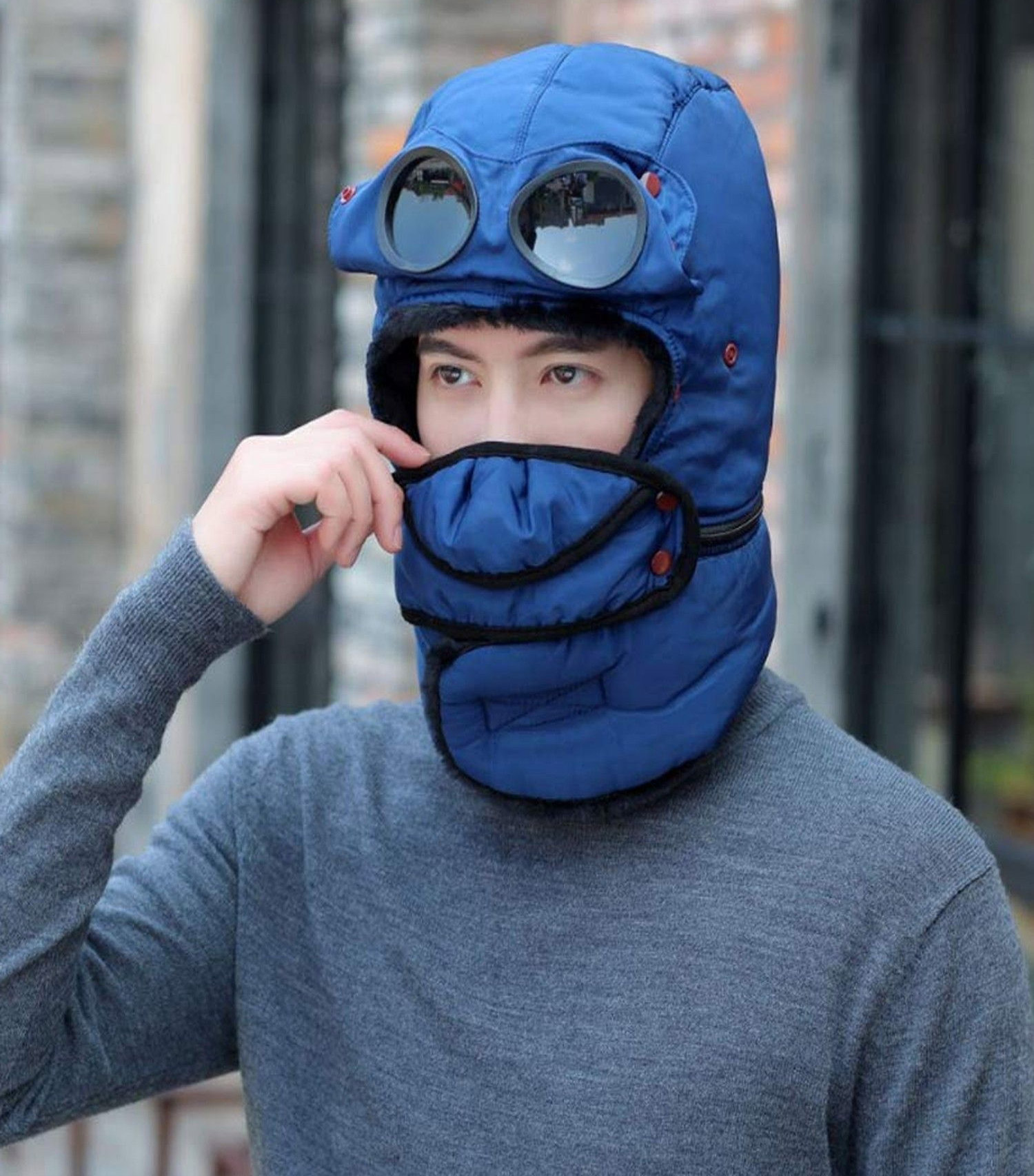 It comes with 3 separated pieces that connect using snap buttons. You can use all or some of the pieces, to wear it however you'd like to use it.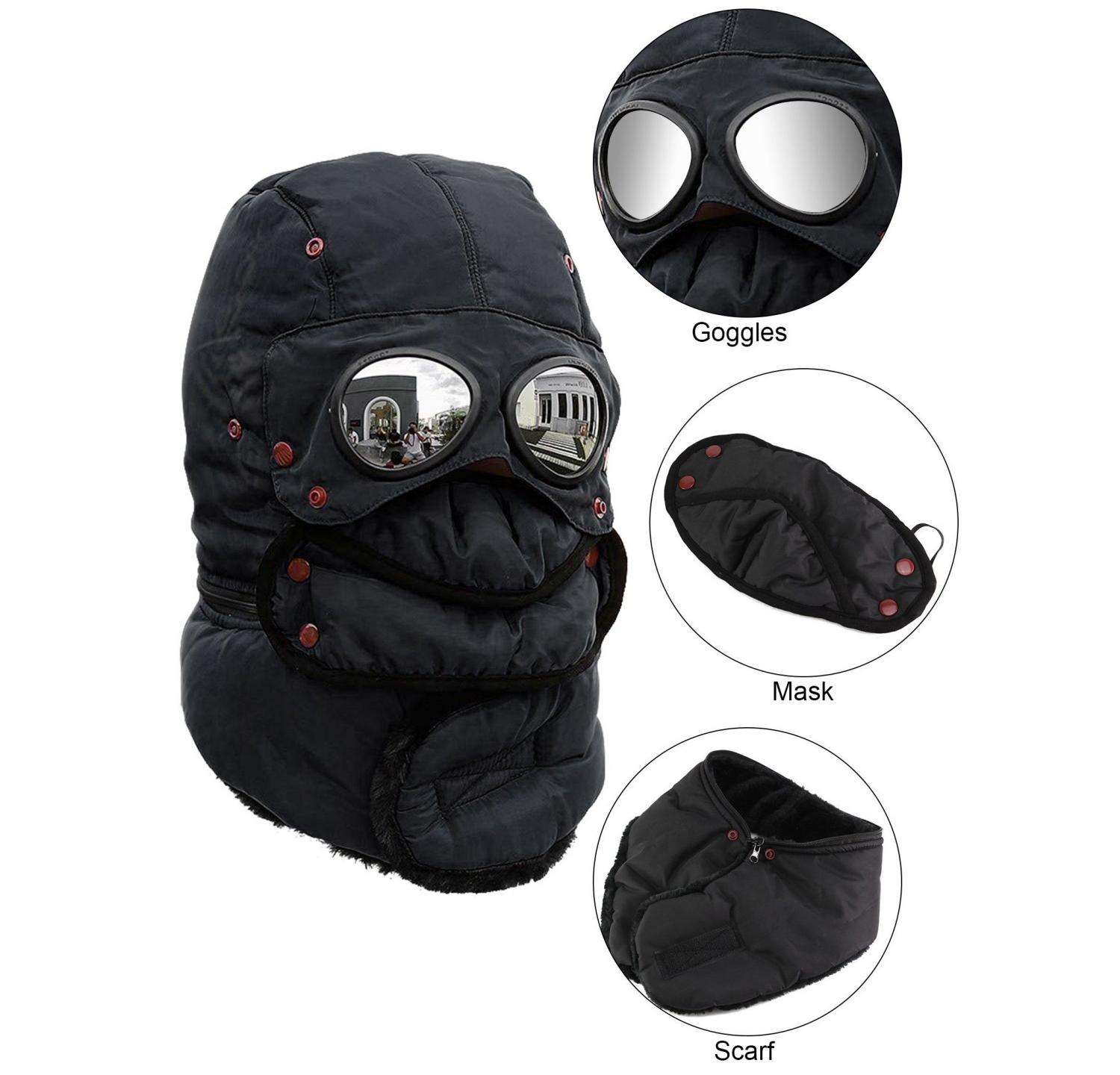 It's made up of 3 different pieces that are all made from polyester and cotton, including a neck wrap, a face wrap, along with a top piece that covers the top and back of your head. The top piece also has fold-down sunglasses for when you need to also cover your eyes.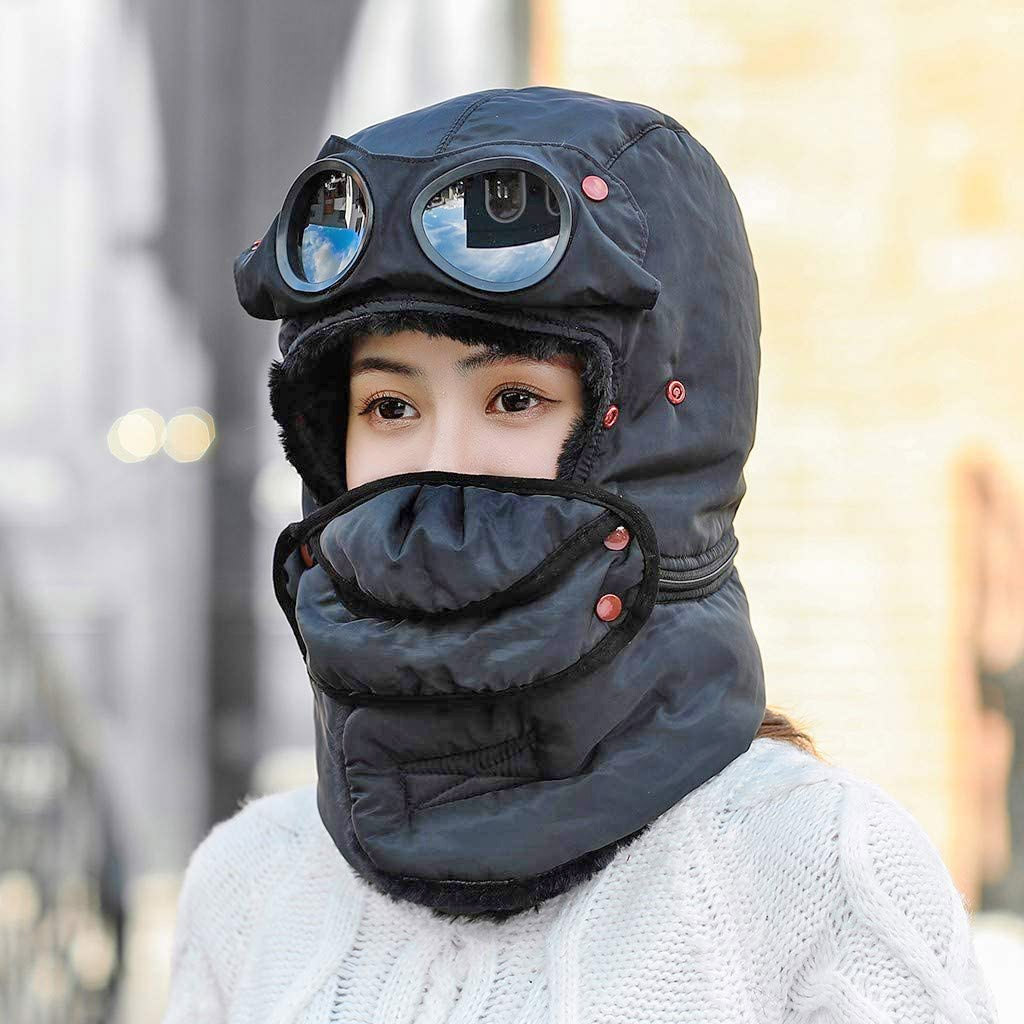 All 3 of the pieces connect together using snap buttons, but you can also keep them separated or use just one or two of the pieces if you'd rather not close yourself off to the entire world.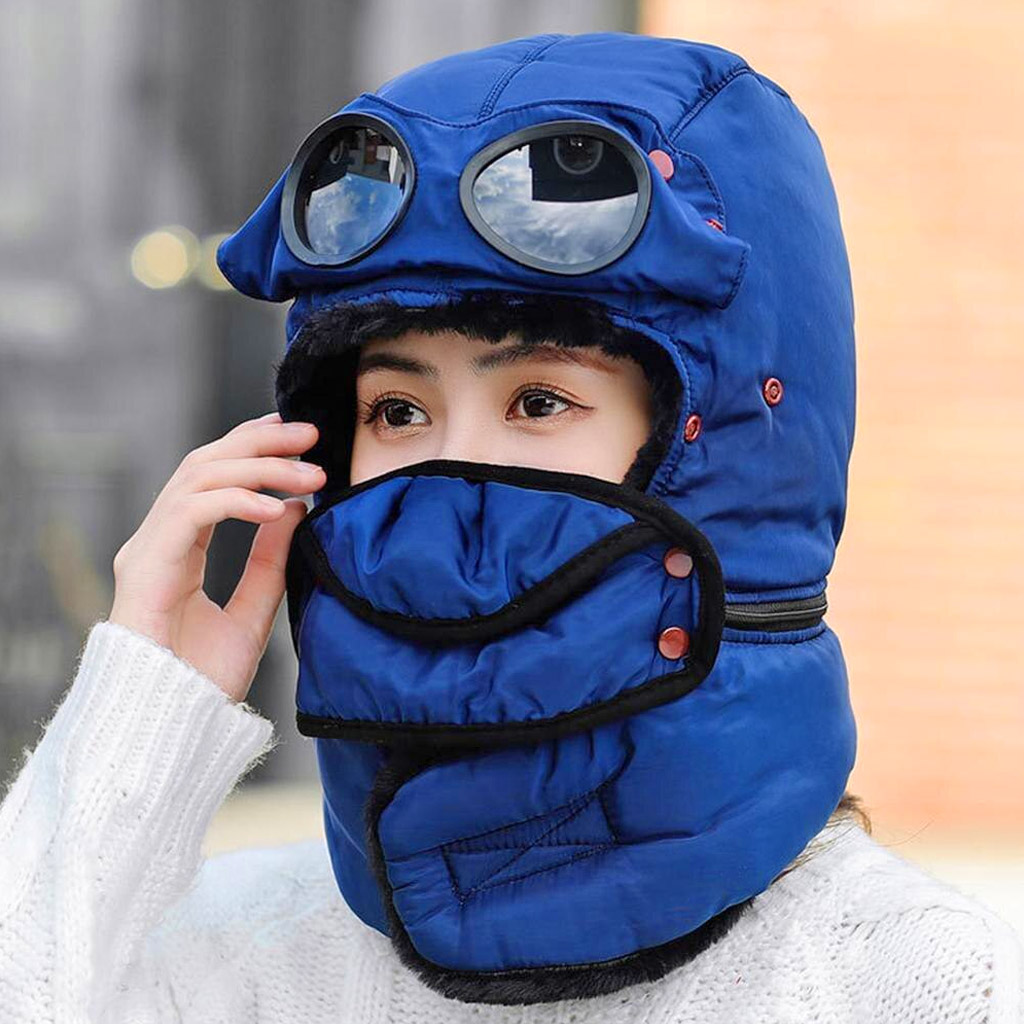 The unique winter trapper hat is one size fits most, as it can be adjusted from 20.47 inches to 22.83' inches in diameter to fit most heads.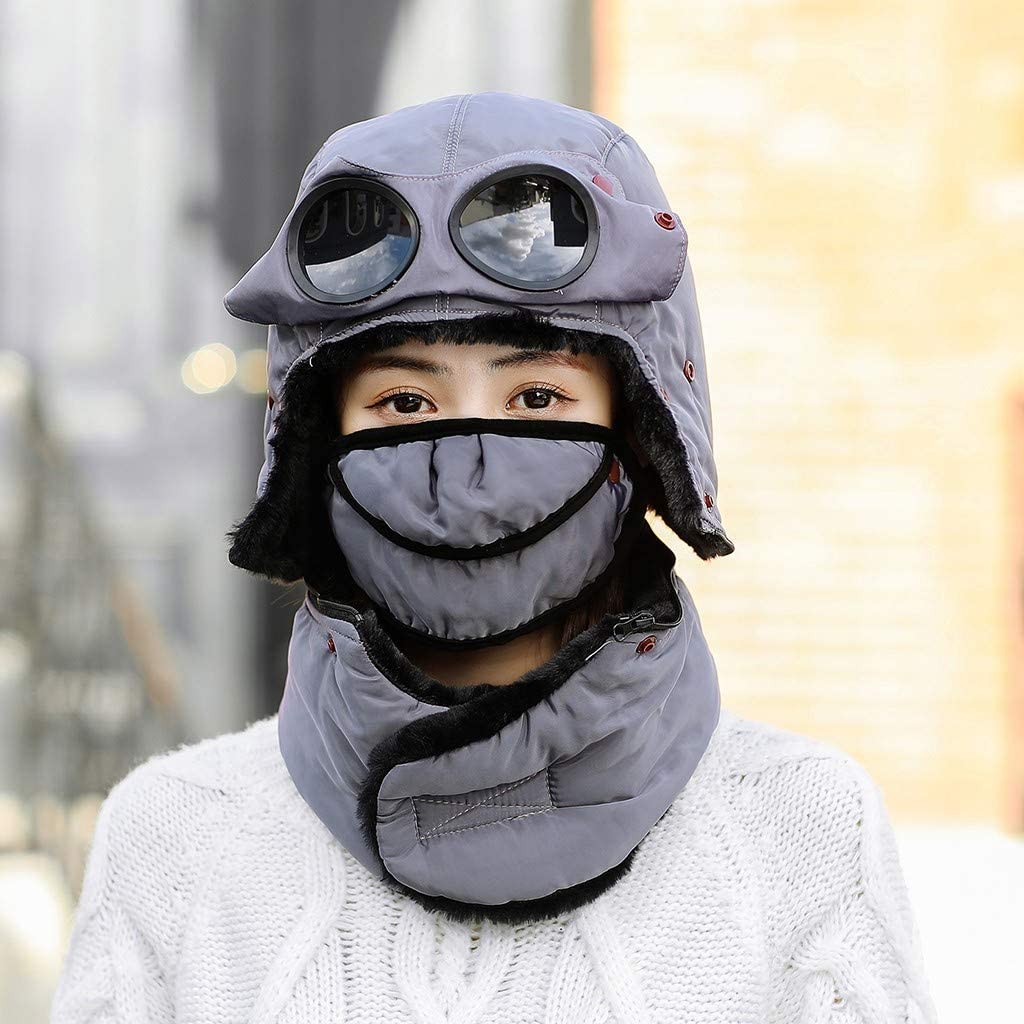 The height of the Apocalypse hat measures 11.81 inches, whereas the size of the goggles measures 6.3 inches wide x 6.3 inches tall.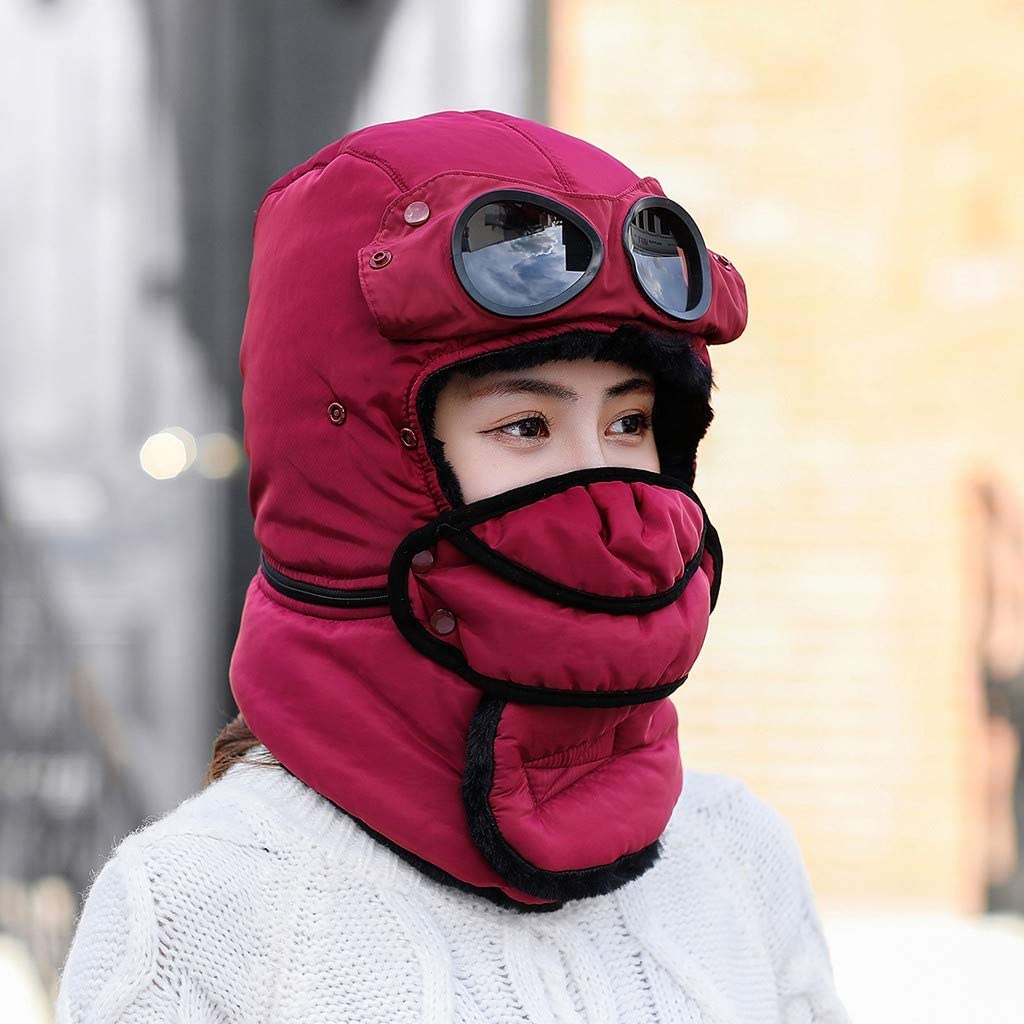 If you find yourself having to be outside in extremely cold weather, this unique and unusual winter trapper hat with integrated sunglasses and face mask might be for you!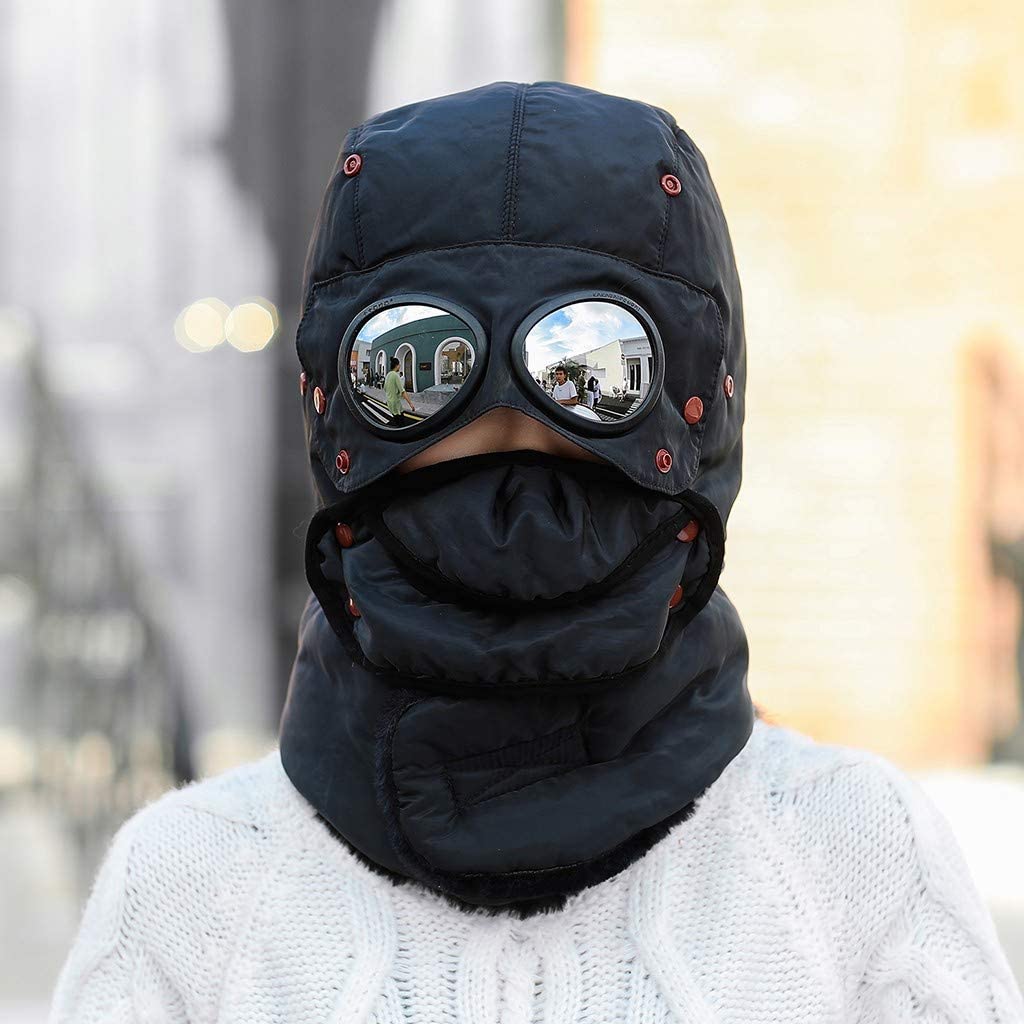 Although you may look like a 90's Bond villain while wearing it, you can be ensured that your head and face will be kept nice and toasty while inside!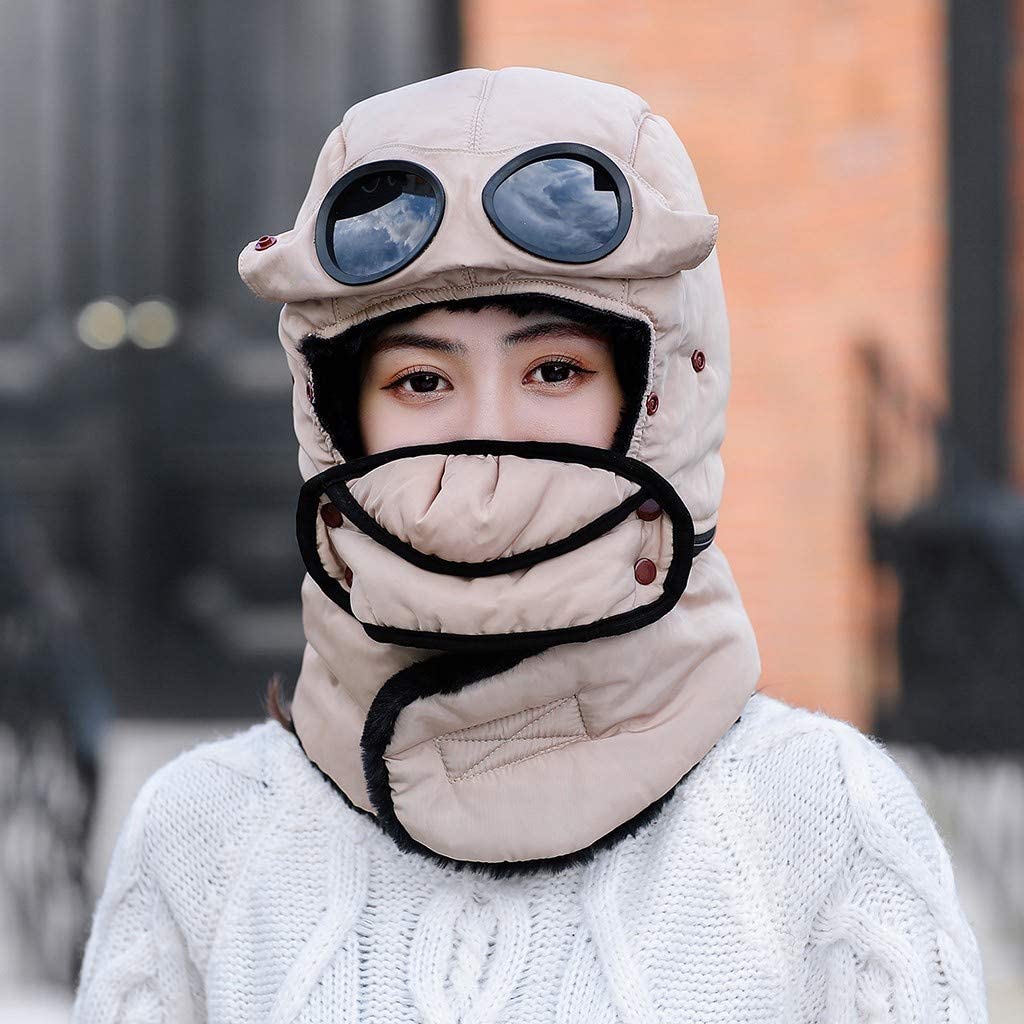 Plus, the integrated sunglasses will keep your eyeballs from being scorched by the bright snow. Though, you can flip them up when you don't need them.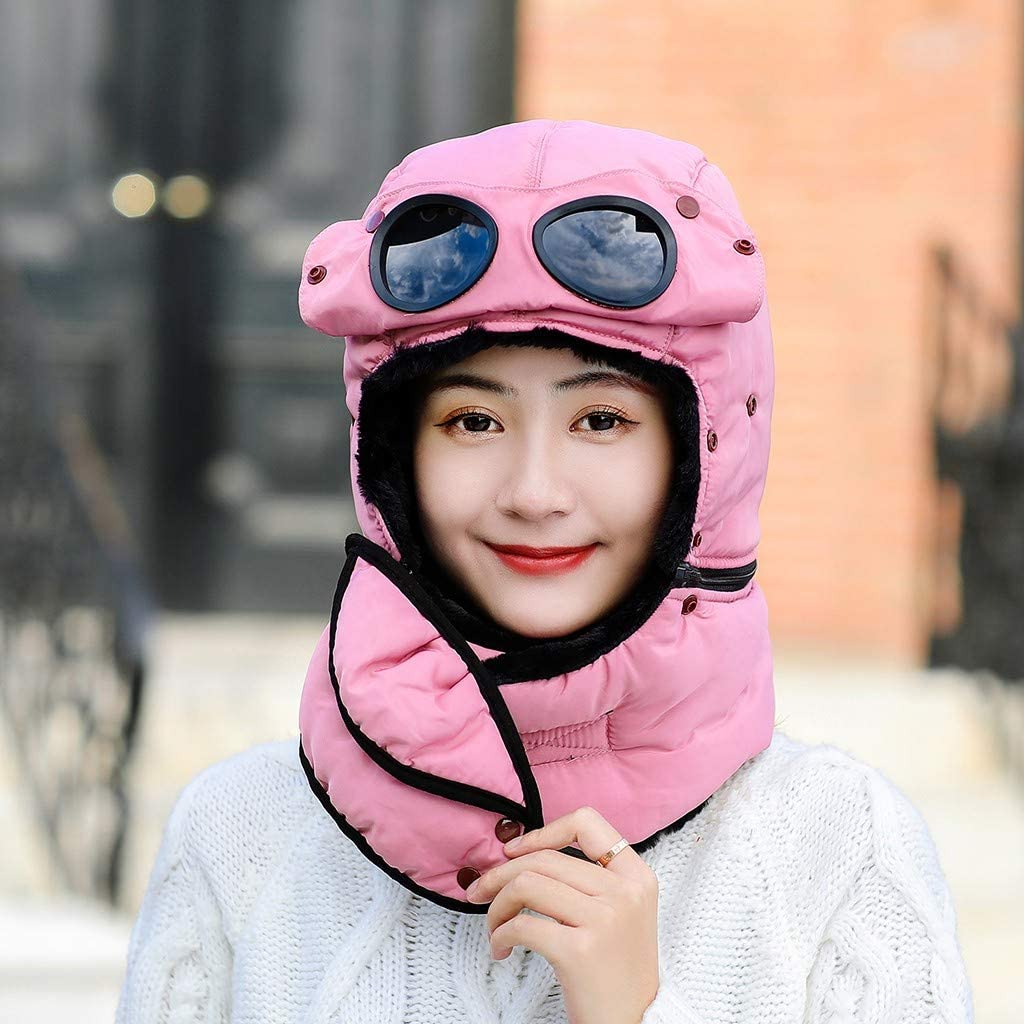 You can snag the full face winter trapper hat from Walmart or Amazon for around $19 bucks!