Anatomically Correct Swimsuit or Halloween Costume
By Ryan on 09/17/2019 11:35 AM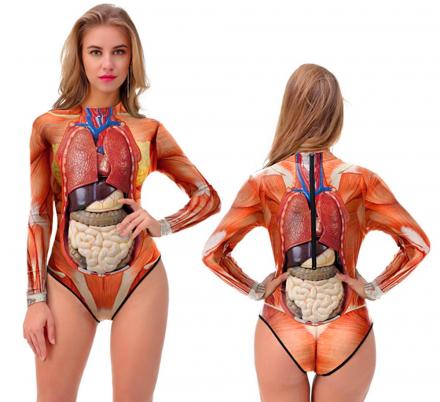 You may have seen the similar one-piece swimsuit we featured in the past that shows your guts, but now there's a newer version that's out, and it looks a lot more detailed, precise, and realistic. When worn, the long-sleeve one-piece swimsuit is made to look like your anatomically correct organs, muscles, and veins and more right where they're supposed to be under your skin.

Versions: Guts 1 | Guts 2 | Muscles
Quite similar to muscle print leggings, the guts and organs one-piece swimsuit features your heart, lungs, intestines, your liver, kidneys, and more. It's fully printed on the back and front, so that you can get a 360 degree view of what the inner-workings of the body looks like when wearing the swimsuit/costume.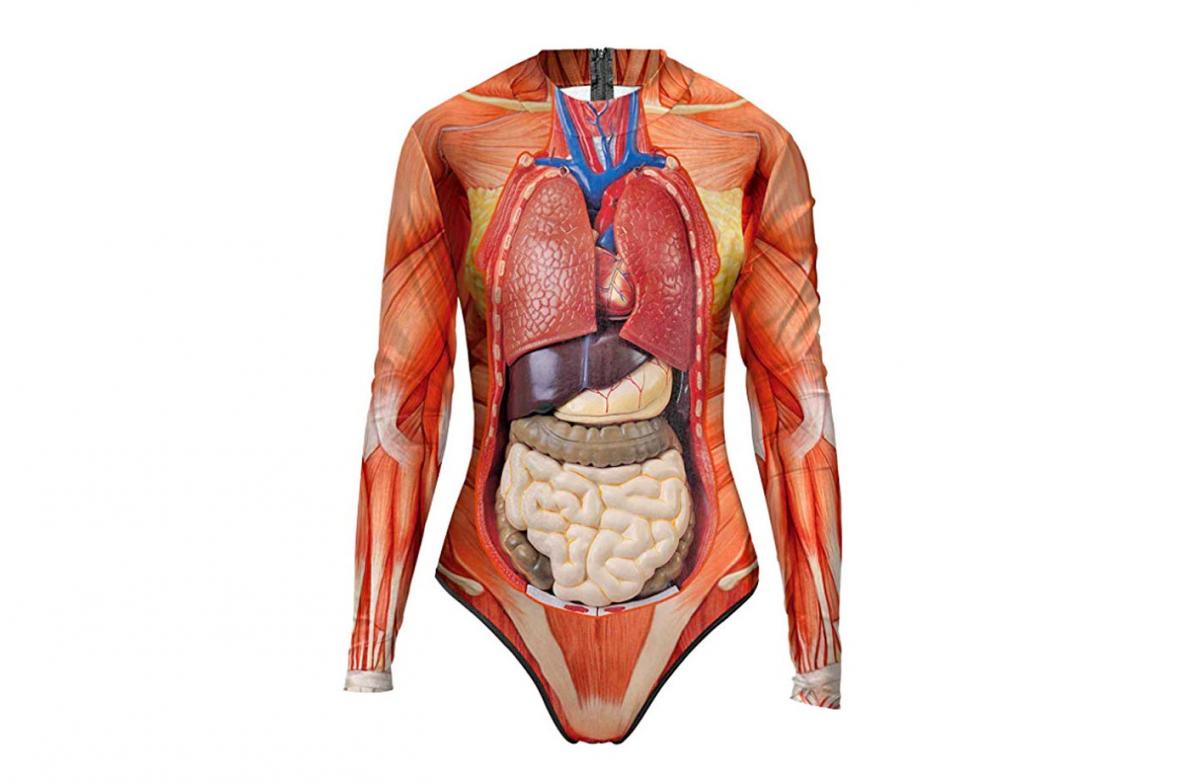 The same seller also offers a similar version of the swimsuit that just depicts the female human body's muscle anatomy. This way you can show a bit less of your entrails to the world, while still showing off your sweet meat tissues. Though since this version, shows all the muscles of the body, it kind of highlights the breasts of any women wearing it, as you can see in the pictures...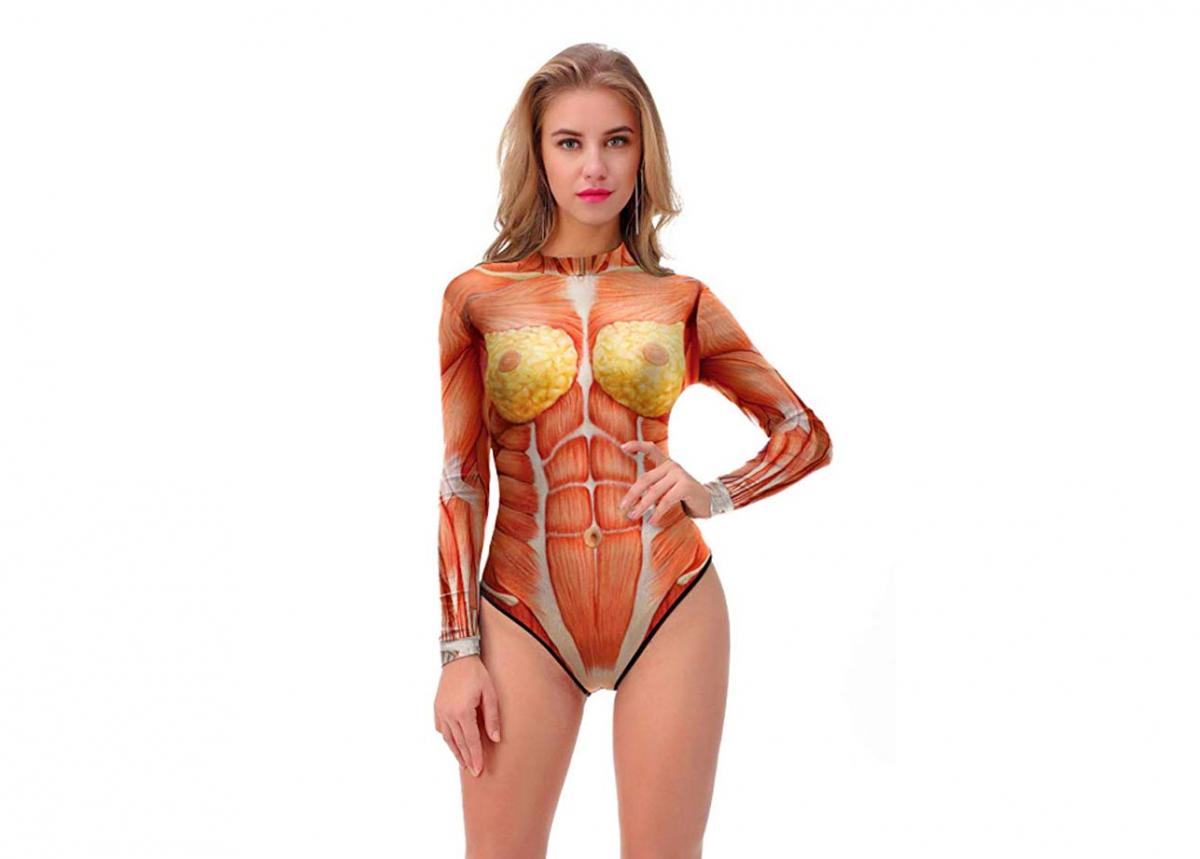 Both versions of the anatomically correct long sleeve swimsuit costumes feature a zip-up back to easily get it on and off, is made from 89% polyester and 11% spandex which makes it super comfy to wear, and to keep its colors and quality, it shouldn't be mixed with colored clothes in the washer when cleaning. It's best to wash the swimsuit separately from anything to avoid fading.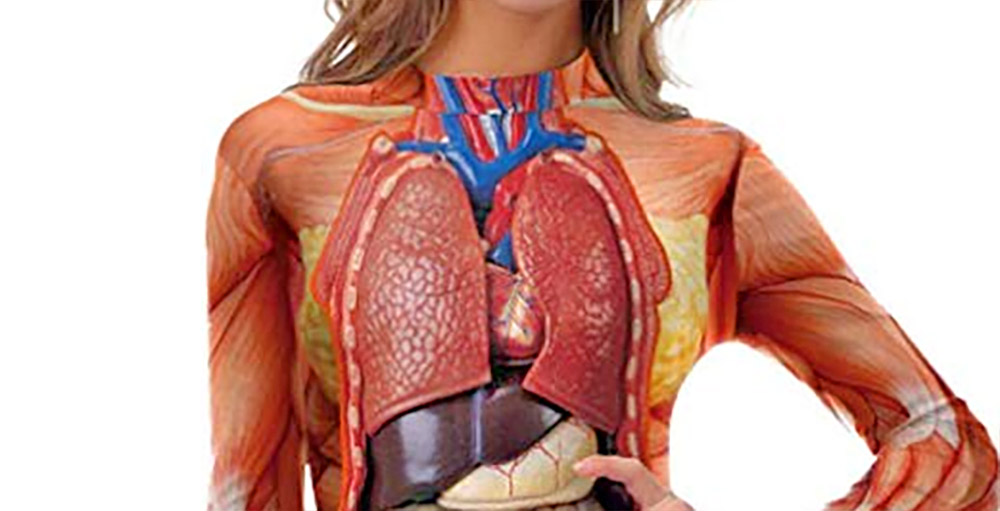 Since the anatomically correct swimsuit is kind of a one-size-fits-most, you can check out the sizing chart below to make sure it'll fit you.
Sleeve: 23.22 inches long
Shoulder: 14.96-18.11 inches
Bust: 29.13-37.79 inches
Cuff: 5.51-9.44 inches
Thigh: 18.89 inches
Hips: 31.49-37.79 inches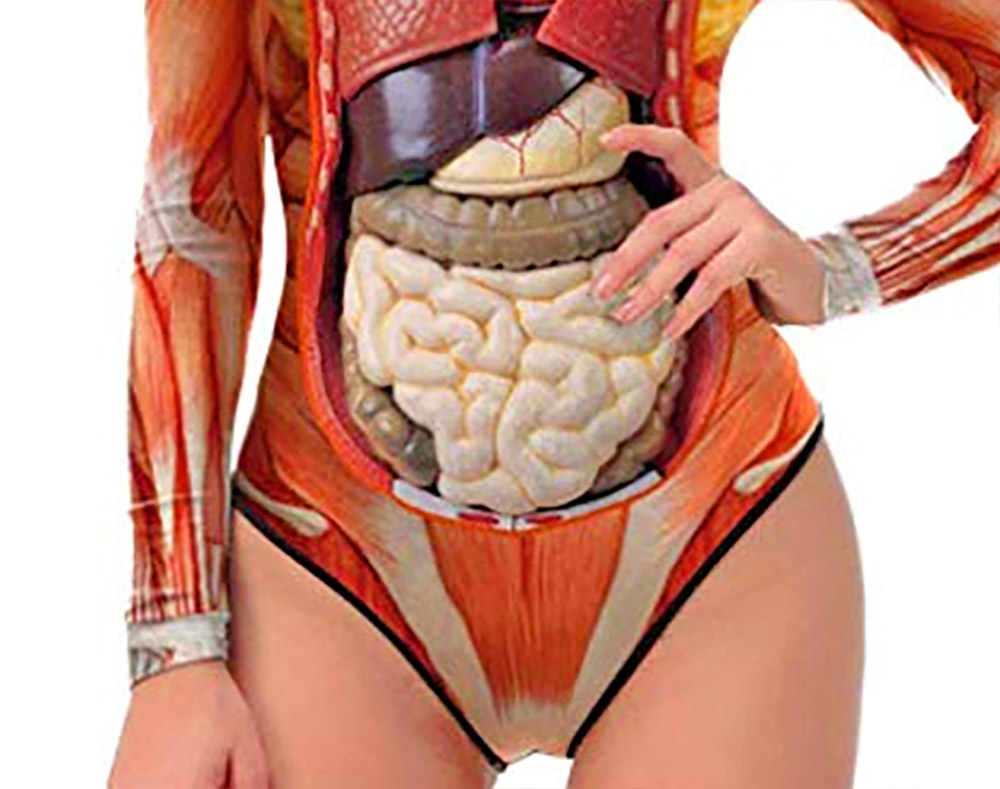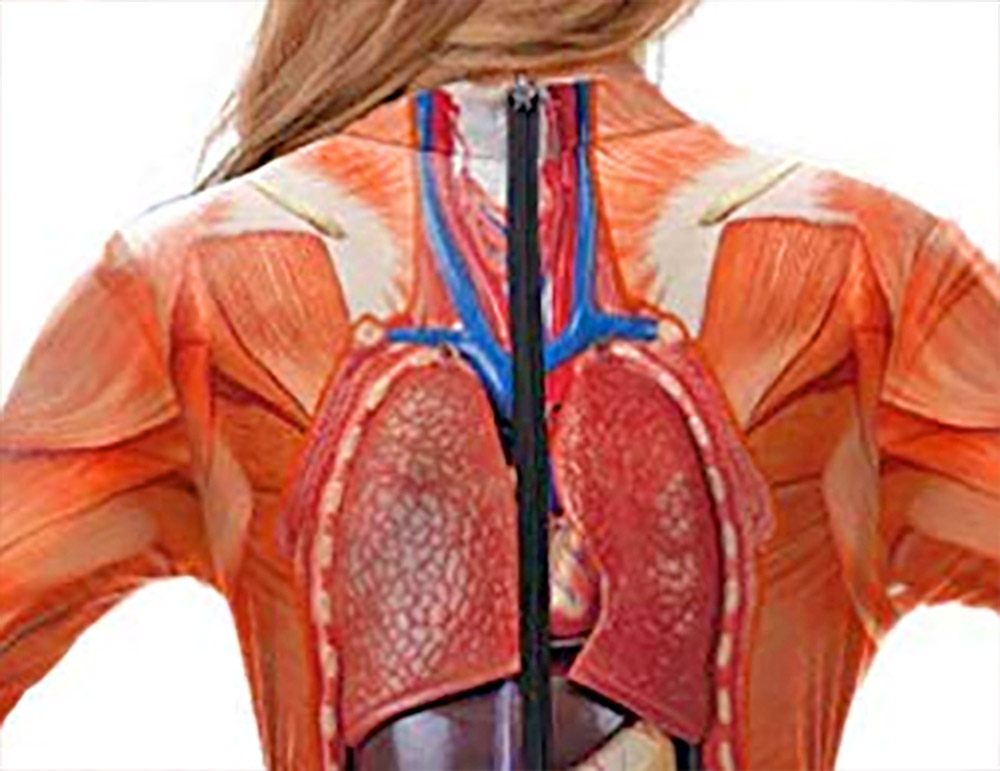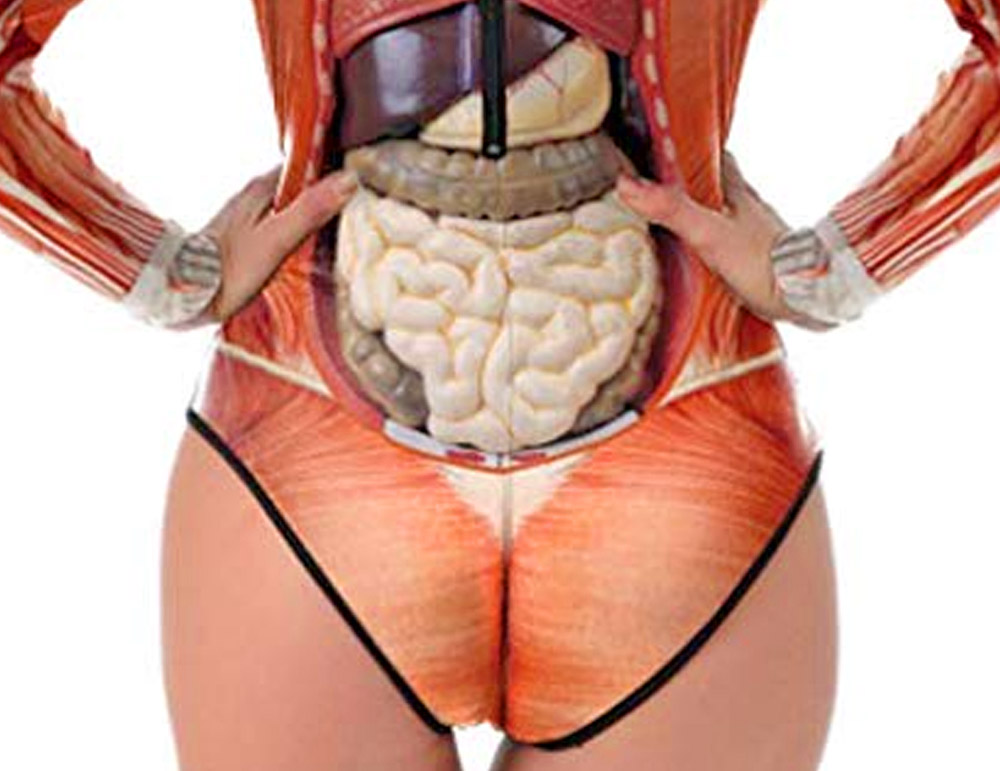 Get the muscle tissue swimsuit/costume here.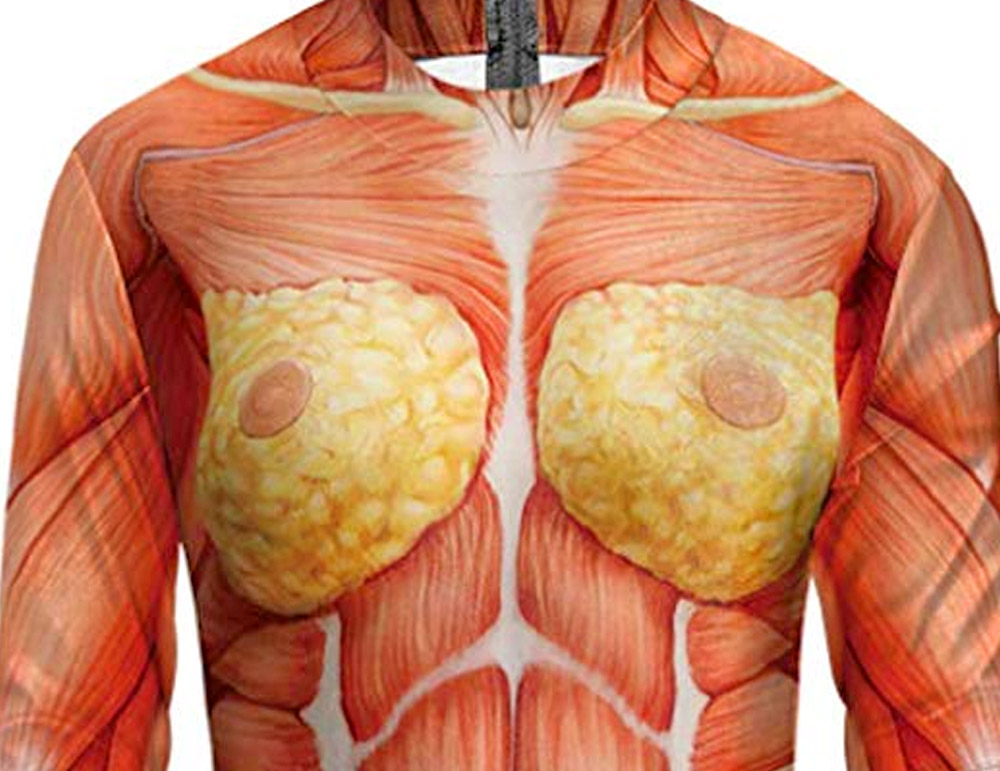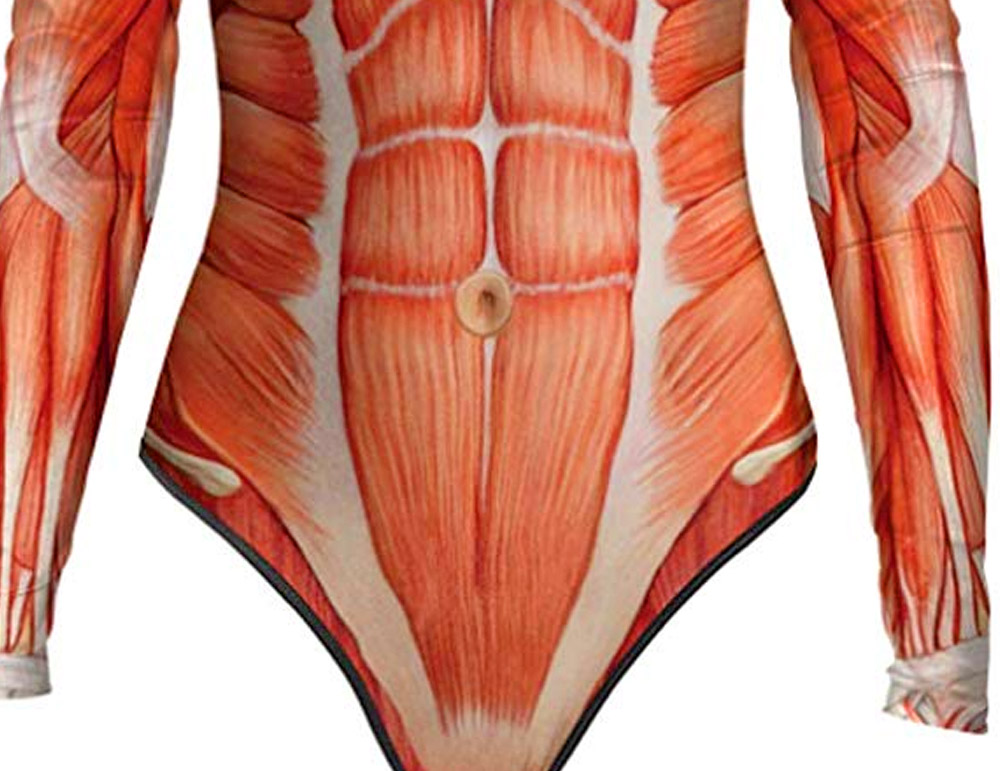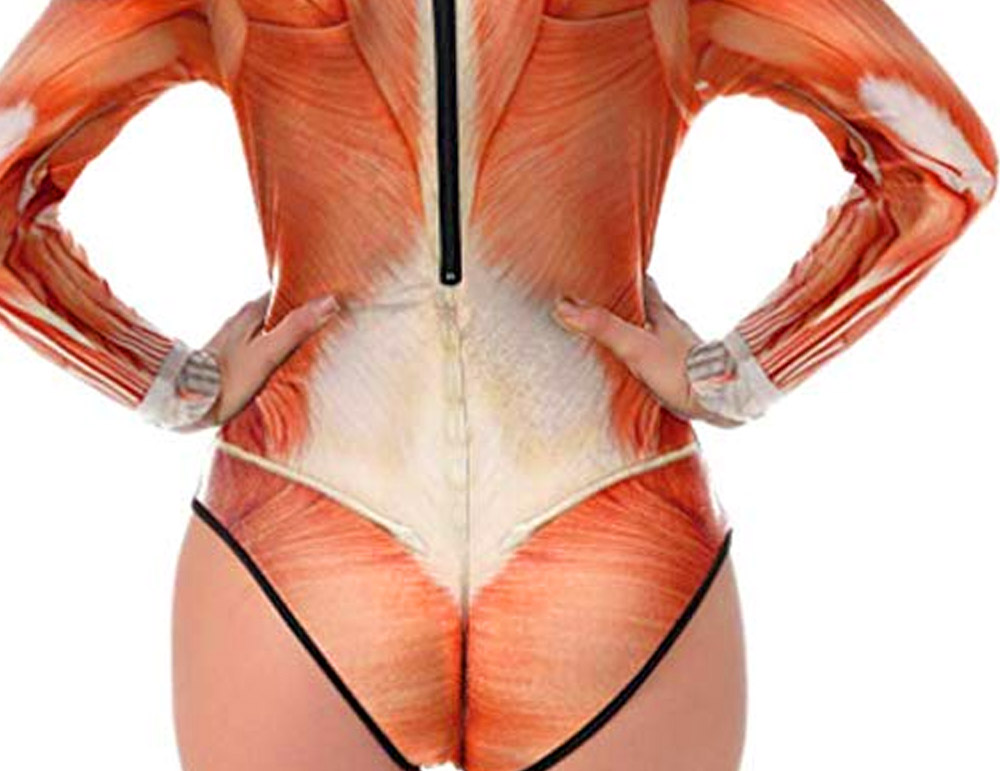 Get more information on this different version of the guts swimsuit here.