Handy Heater: A Mini Portable Heater That Attaches To Any Outlet
By Ryan on 10/06/2019 5:22 PM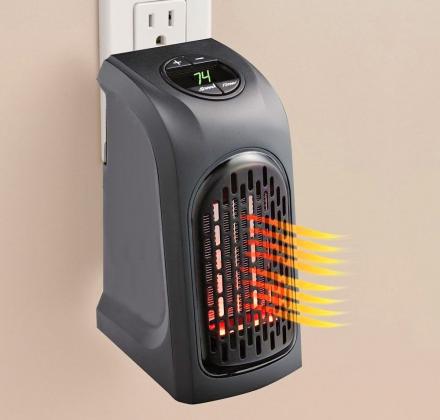 Winter is upon us, and the homes are getting colder inside. If you don't feel like blasting the heat up in your house to extreme temperatures just to heat the room you're in, you can get a personal heater. Unlike large and bulky heaters that are bothersome to move around, and are sometimes overkill for what you need, this mini heater is the perfect size for heating a small area, and it's super lightweight and portable.
To use the Handy Heater, just attach it to any outlet by just plugging it in. It'll hang right on your wall and pump out heat to the surrounding area. Plus it won't take up a bunch of room like other space heaters might do, as it hovers above the ground right on your wall.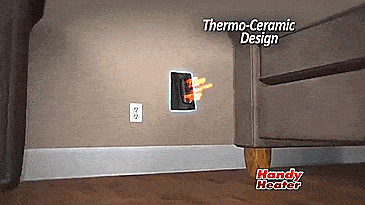 The mini portable heater comes with features that allow you to increase and decrease the temperature of the heat that it spits out using a arrows that you push up or down, plus you can set timers to only heat the room for a certain amount of time before it shuts down. The timer is also a great safety measure, so you don't leave the heater on all day.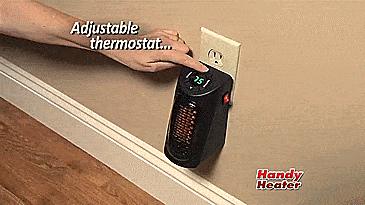 Another button on the Handy Heater allows you to control the speed that the hot air comes out of the device. On extra cold days, you can pump up the fan speed for ultimate heat, whereas on not as cold days, you can pump out just a little bit of heat.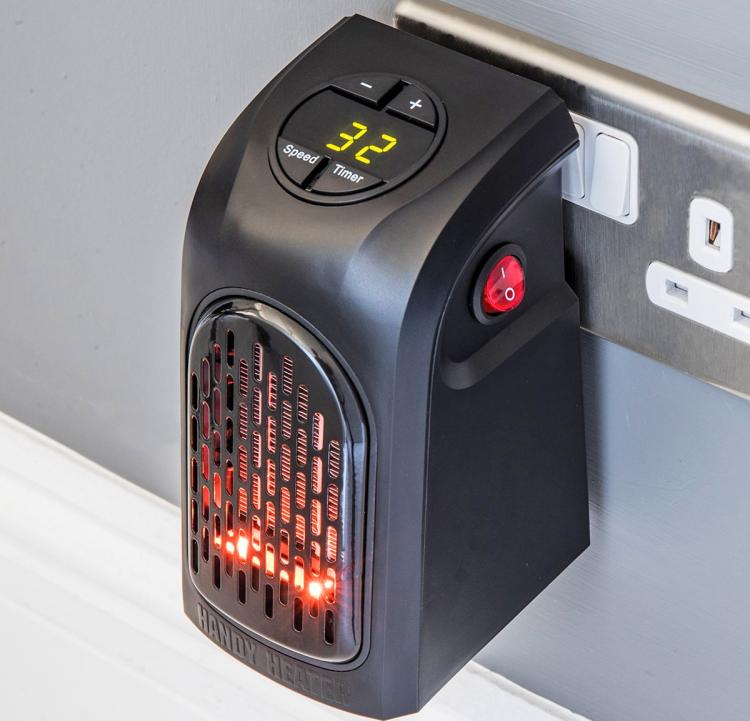 Since the mini portable heater is so tiny and lightweight you can use it pretty much anywhere, including in the living room, kitchen, out in the garage, down in the basement, in the bedroom or bathroom, or even at the office under your desk. Just plug it into any outlet, and it'll start heating the surrounding area instantly.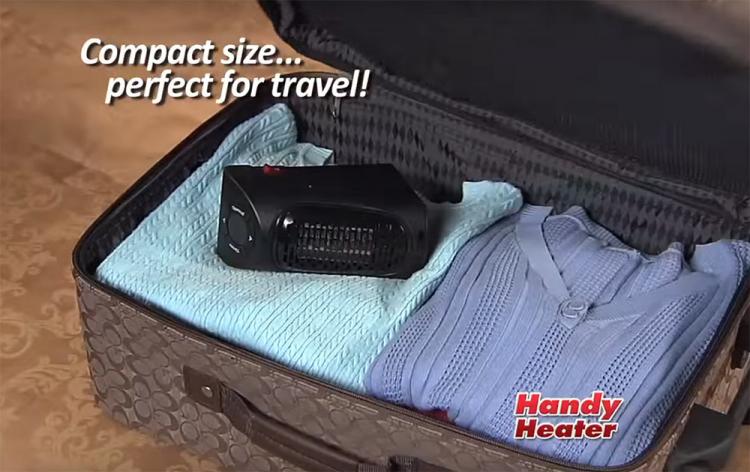 The Handy Heater uses 350 watt of energy when plugged in, has a digital temperature display on the top of it, has an on/off button along with a timer and fan speed button, is able to heat up to a 250 square foot area, and the housing of the heater will stay cool to the touch so no worries about burns.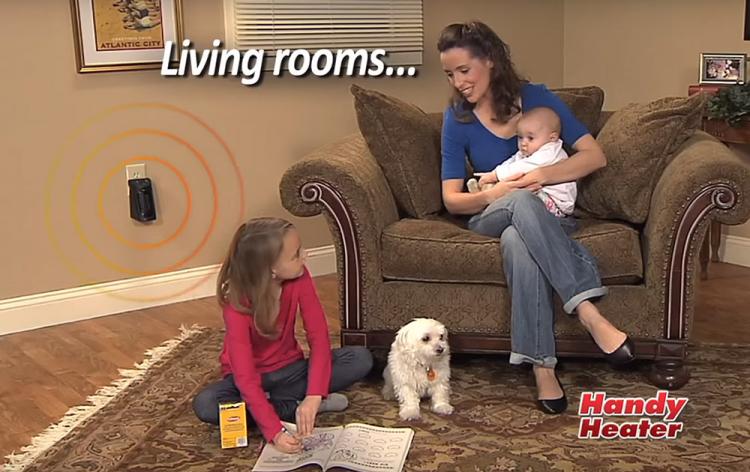 The mini portable outlet heater is the perfect way to stay warm while traveling, at home, or just at the office. The mini heater measures 6.2 inches tall x 4.96 inches wide x 3.3 inches deep.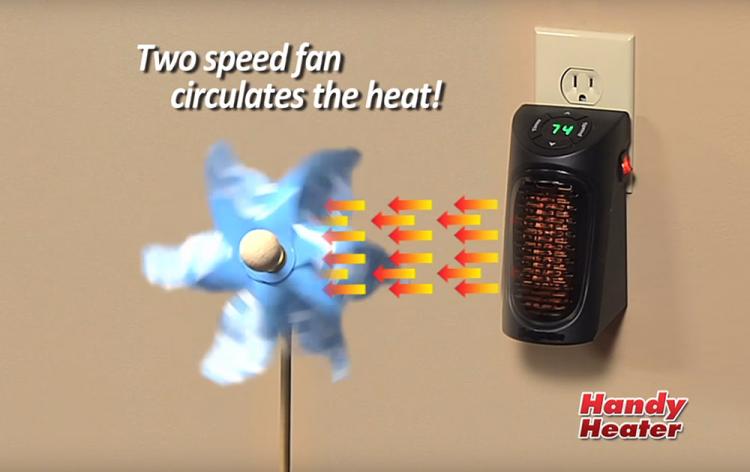 Check out the mini portable handy heater in action via the video below.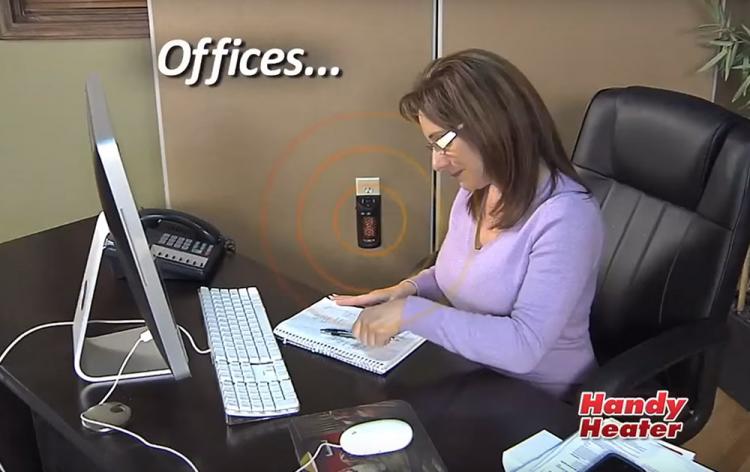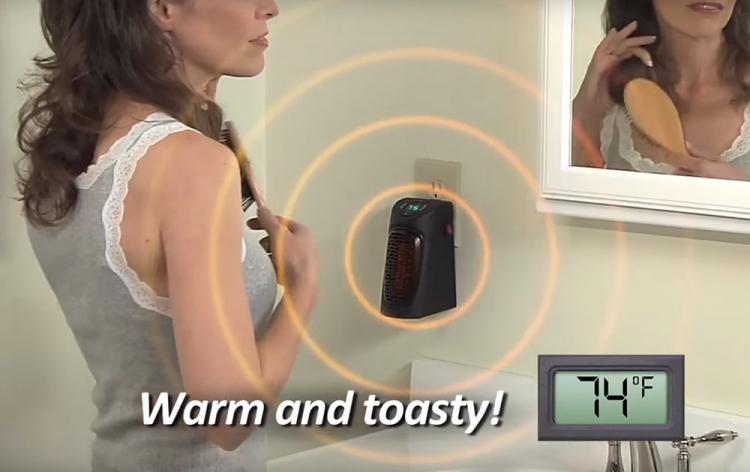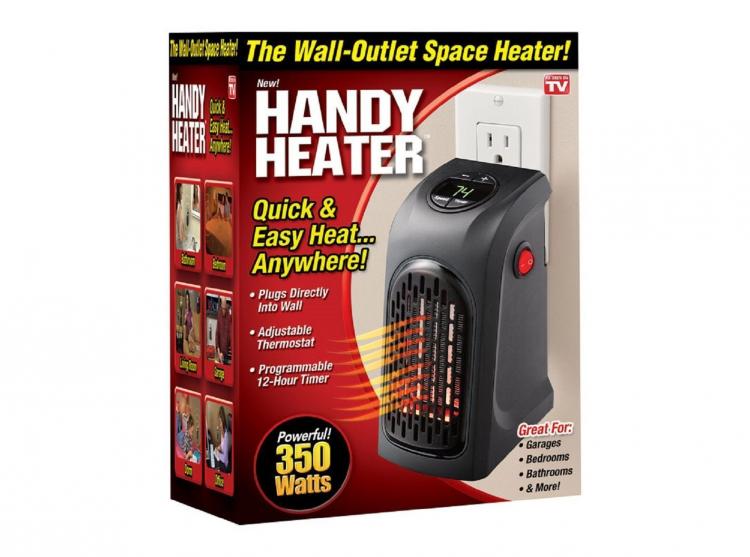 Subscribe To Our YouTube Channel