This Inflatable Patio Deck Lets You Bring Your Backyard Onto The Lake For The Ultimate Relaxation
By Ryan on 03/11/2022 2:59 PM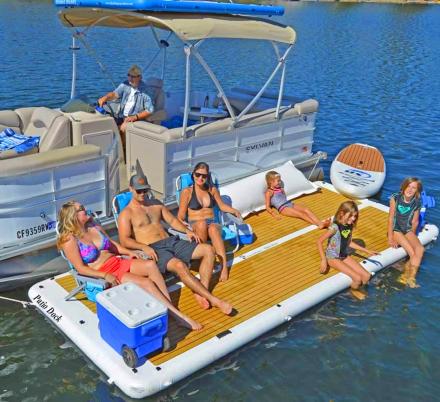 There are two types of people in this world, there are those that can't properly live their live without a deck or patio to relax on, and then there's all the rest. Well, for those in the former group, there's now a giant inflatable patio deck that you can use to fully relax in the only way you know how right on the water. It's perfect for lakes, and it can even handle over 2000 lbs of weight so there's now worries about tipping over or sinking. It's called the Island Hopper Patio Dock, and it can easily fit 10 or more people on it with no problem.

Sizes: 15 Feet | 10 Feet
The giant inflatable patio deck lake float provides a massive 90 square feet of area (15 feet long x 6 feet wide) where you can setup lawn chairs, place coolers, or relax on an optional giant inflatable pillow while you drift around on a lake or river. The best part? It actually is made to look like a deck with fake wooden boards that you sit on or walk around on the float.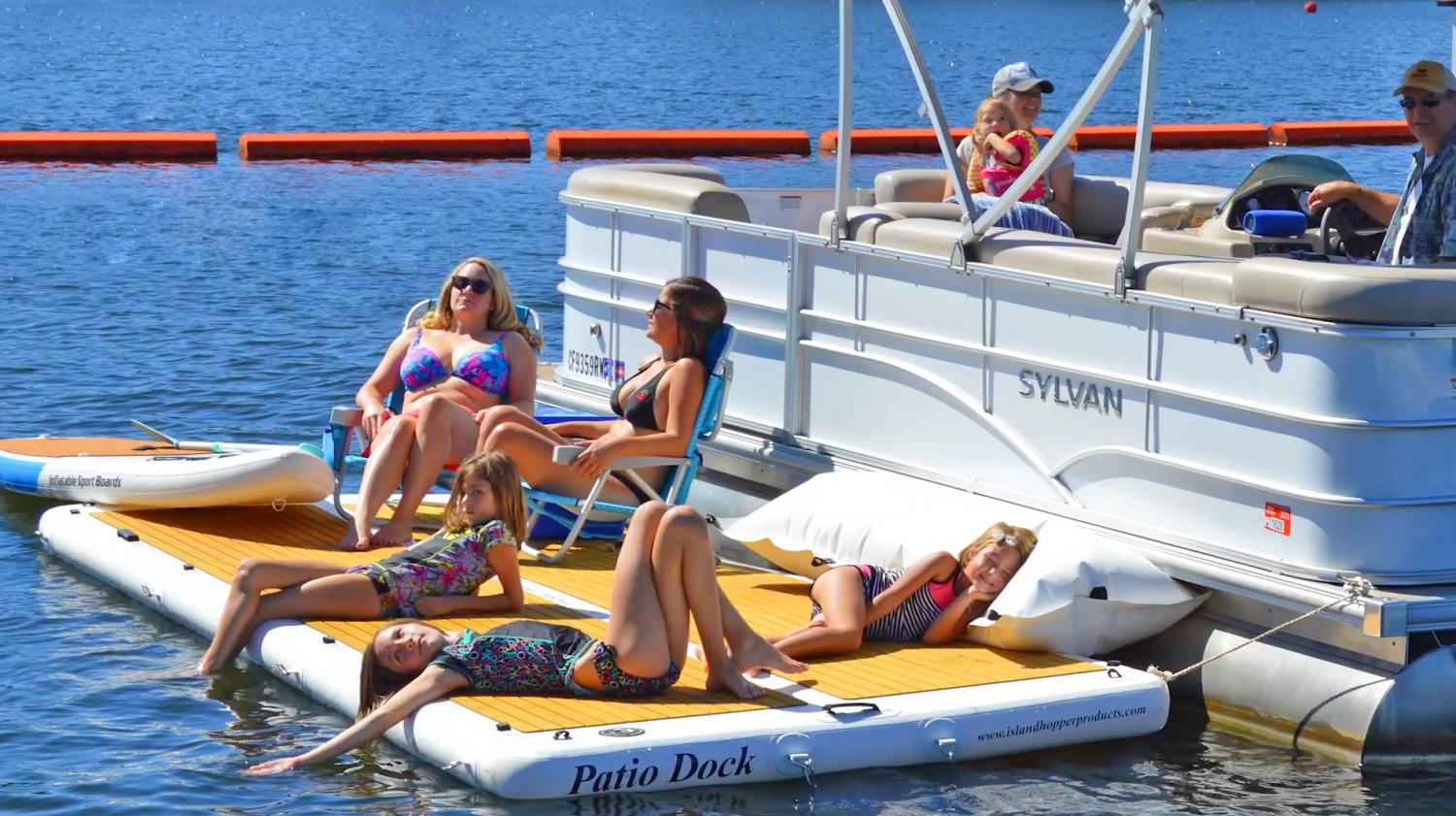 The inflatable patio deck is a perfect home base where you can take off from when swimming, paddle-boarding, wake-boarding, skiing, launching tubes from your boat, and more. You can even use the patio deck itself as one big stand up paddle-board if you like, or use an optional anchor to keep it in place for swimming or other activities.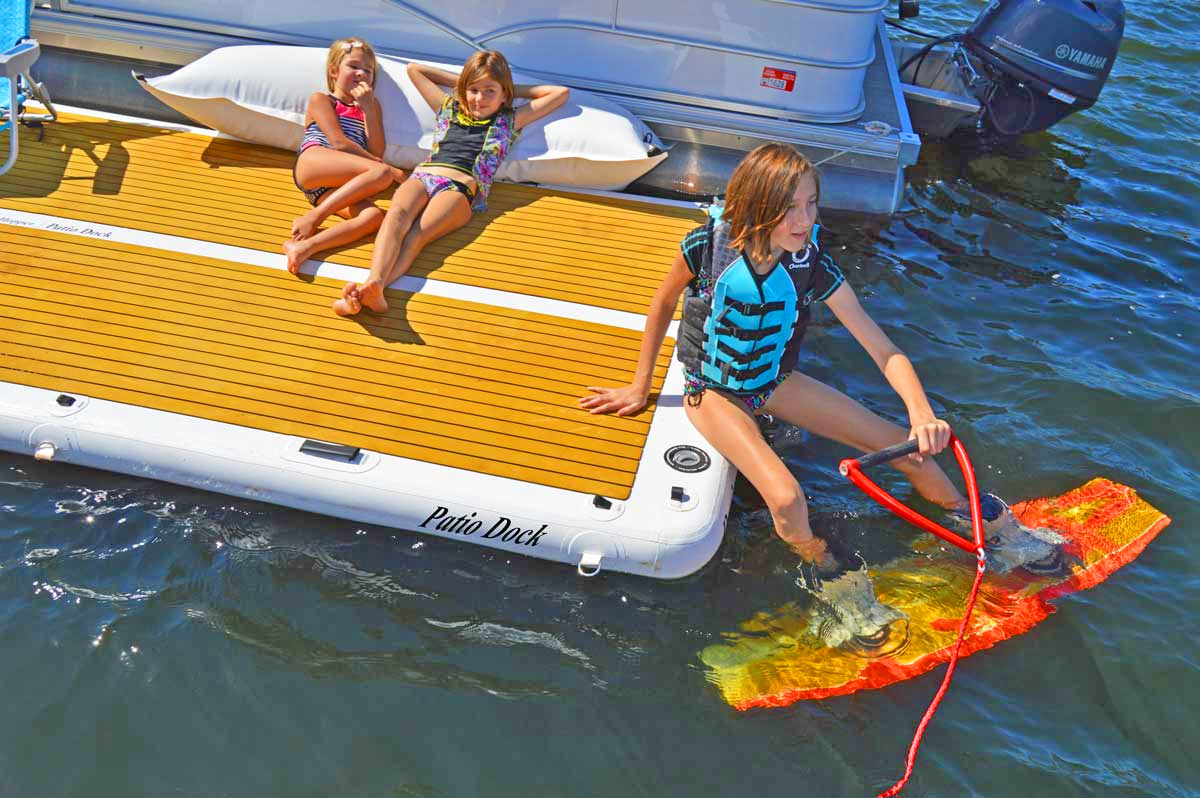 The giant inflatable patio deck is super soft and comfy to lay or sit on, and is made from durable EVA foam with a non-slip surface. You can even connect multiple patio decks together to create a massive pool float for even more people and activities on the water. It features 11 side welded stainless d-rings, 6 carry handles, and 24 top and bottom welded web-loops for secure anchoring and holding accessories.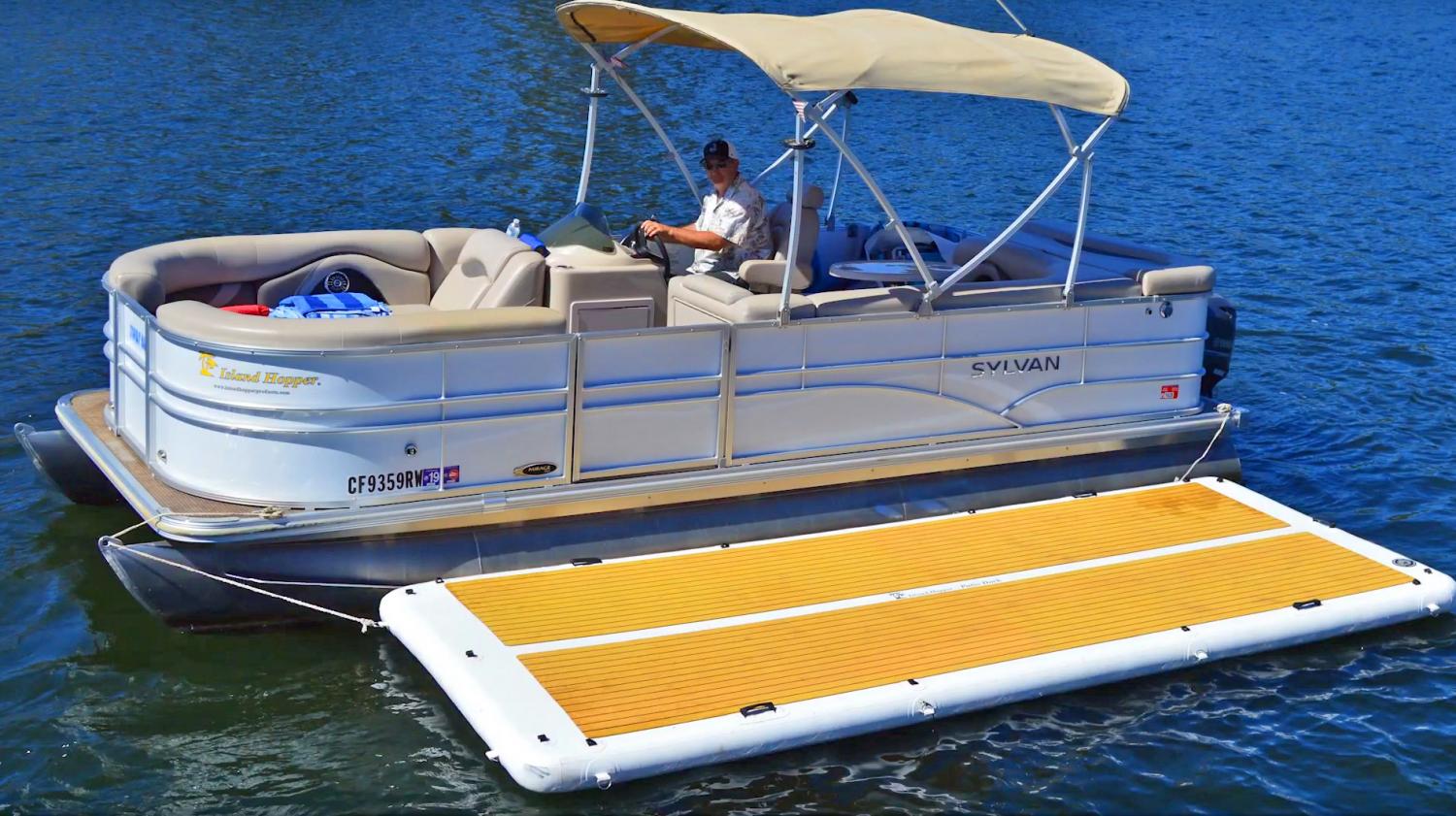 Along with the inflatable patio deck, you'll also get a 15 PSI auto-set electric inflator that will blow-up the lake float in 15 minutes (plugs into both 12 volt options; cigarette lighter outlet and battery terminal clamps), and it can even be attached right to the side of a larger boat or pontoon when fully inflated. Once deflated the lake float stores easily, and measures just 42 inches tall x 22 inches in diameter, and weighs 68 lbs.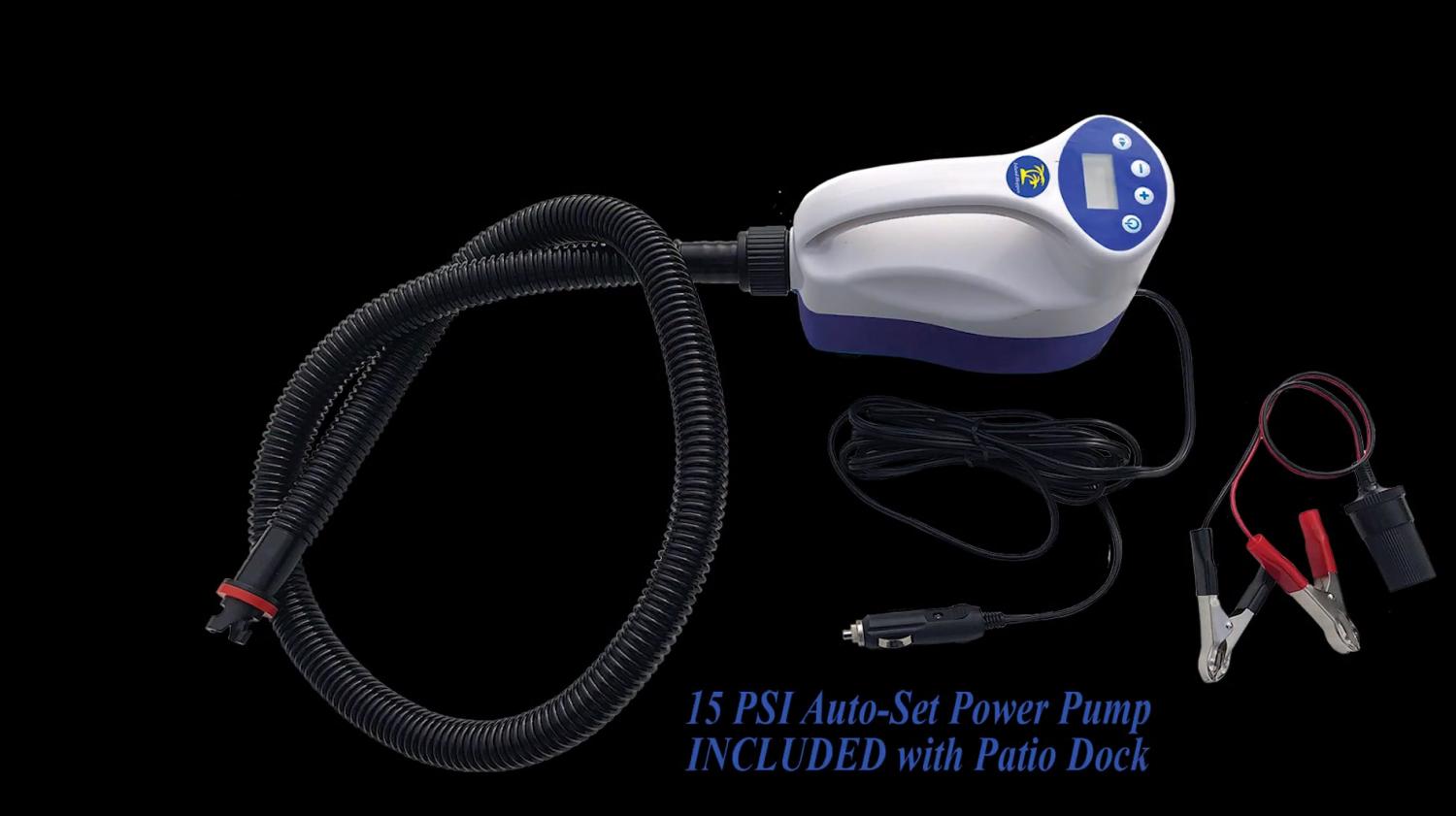 If the 15 foot long version is too much space for you, or you're looking for a somewhat cheaper option, there's also another version that measures just 10 feet long x 6 feet wide, and goes for around 1,000 bucks. You can get that version here.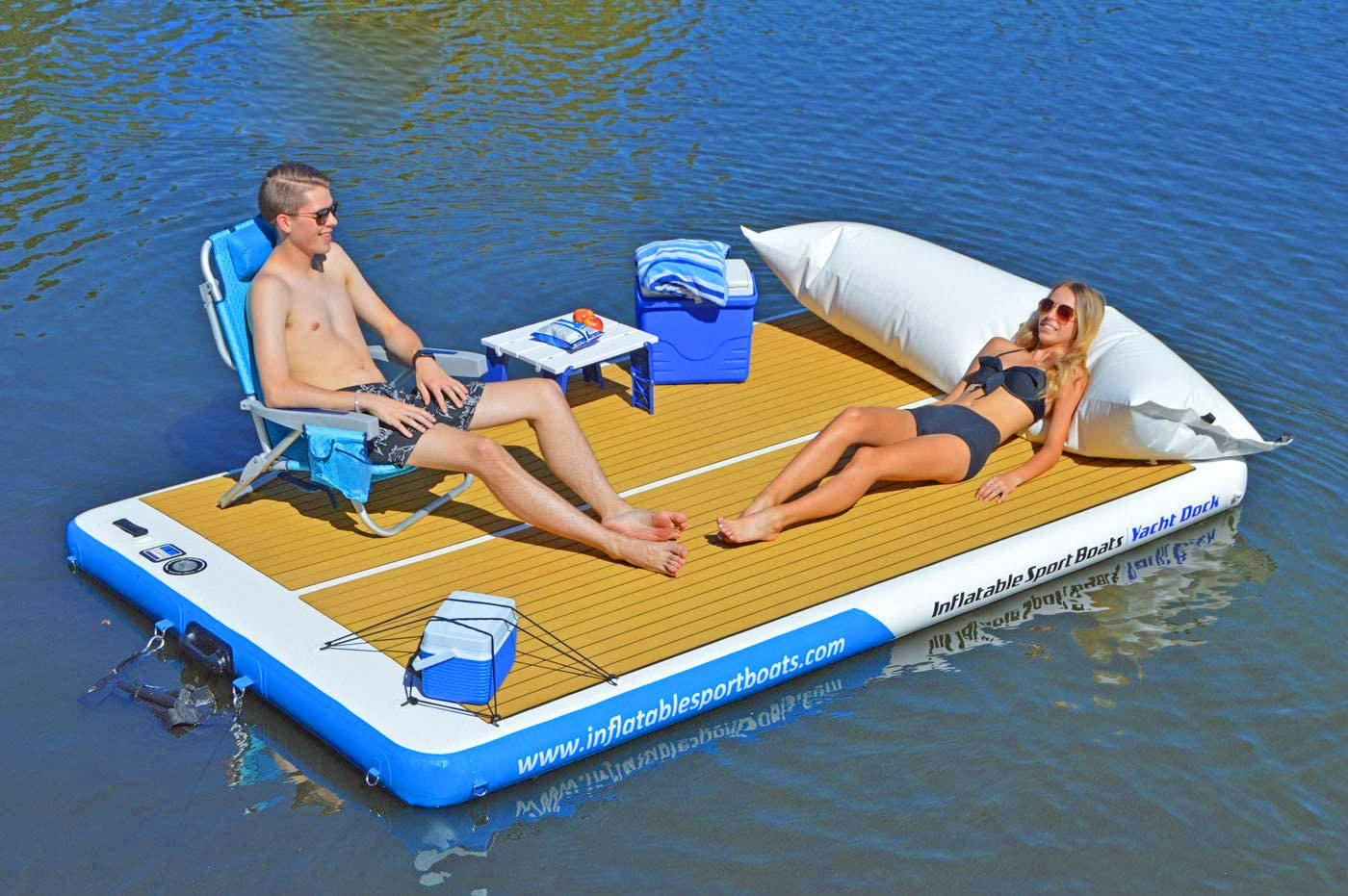 Check out the giant inflatable patio deck lake float in action via the video below.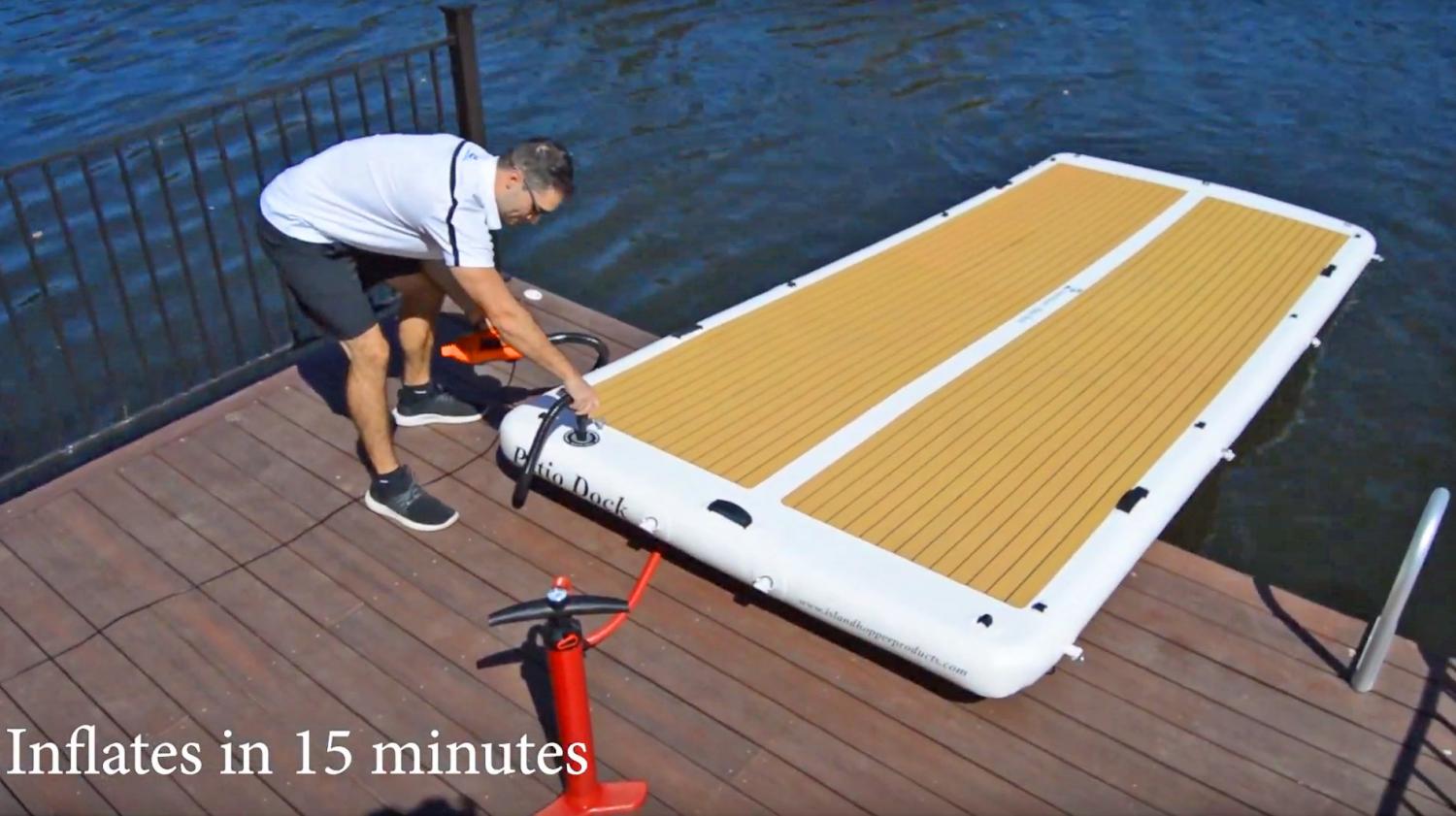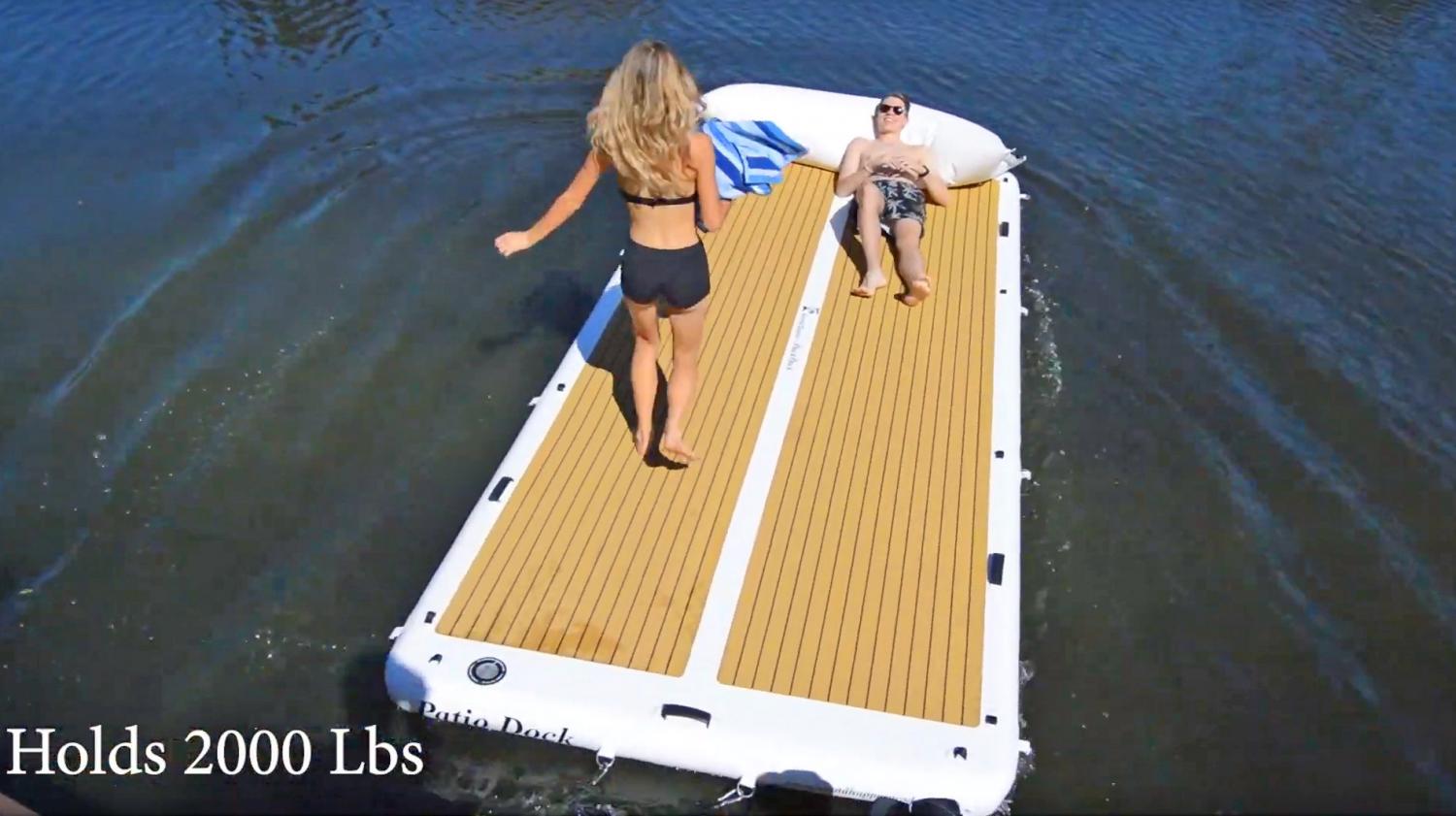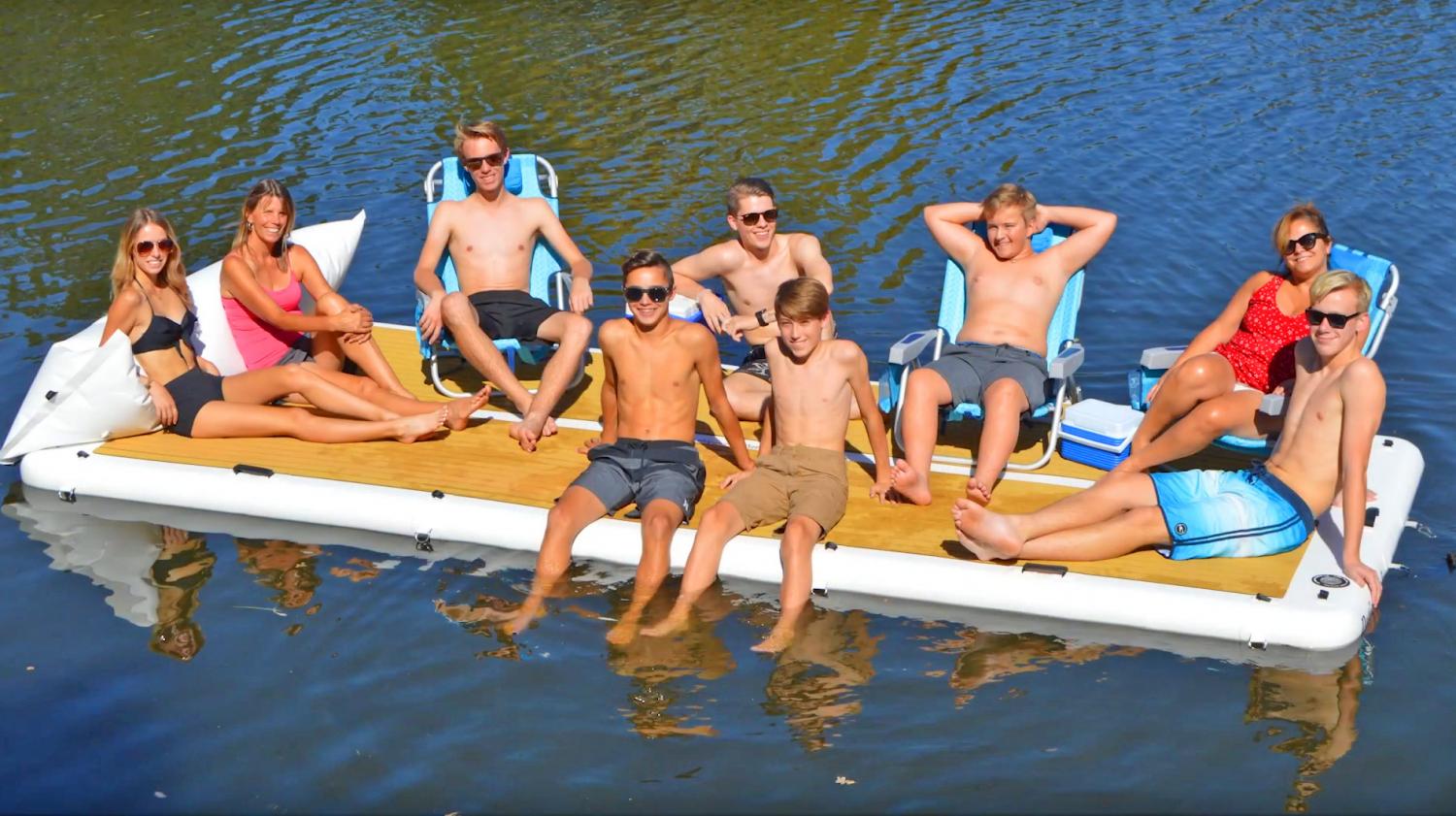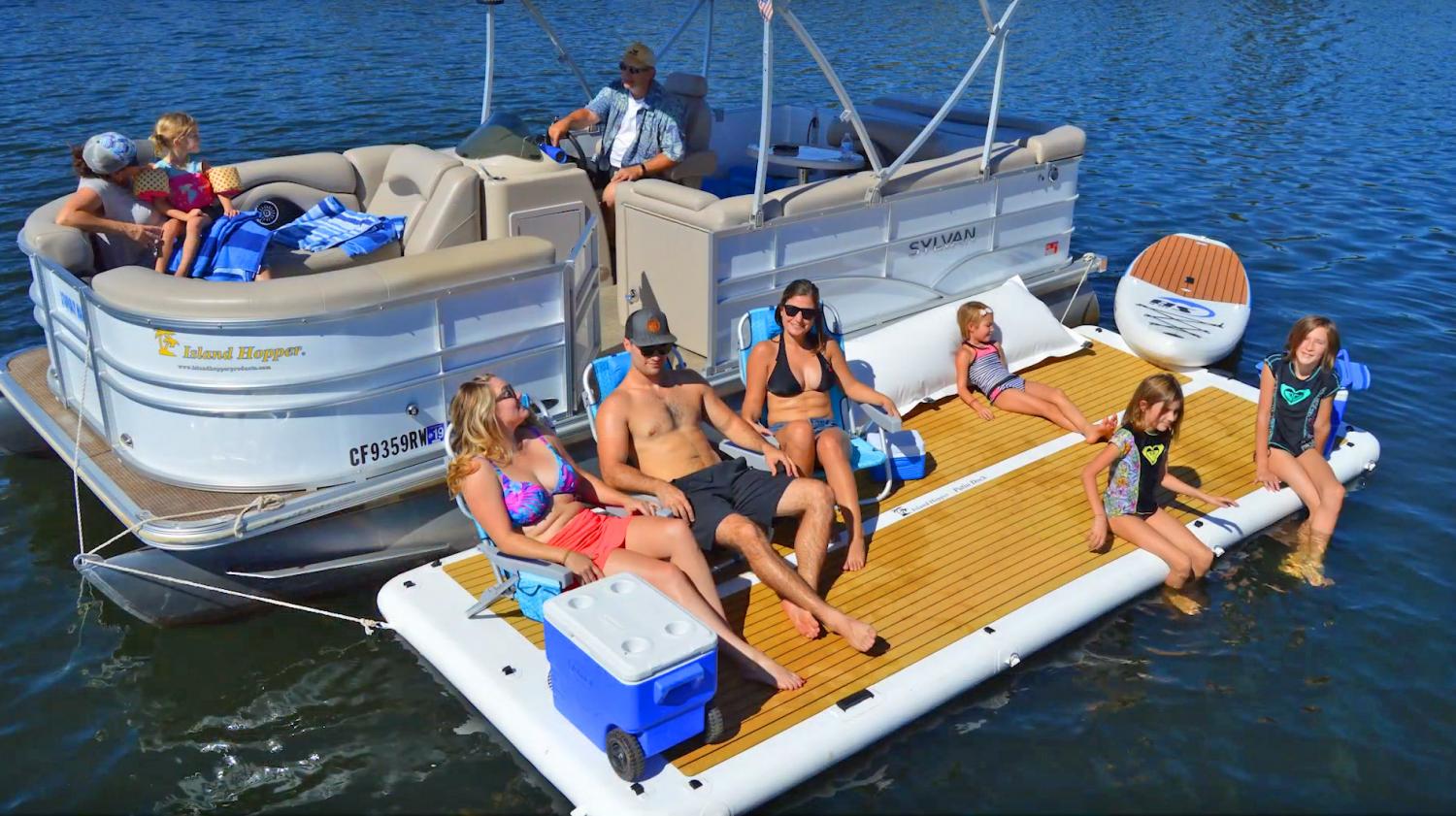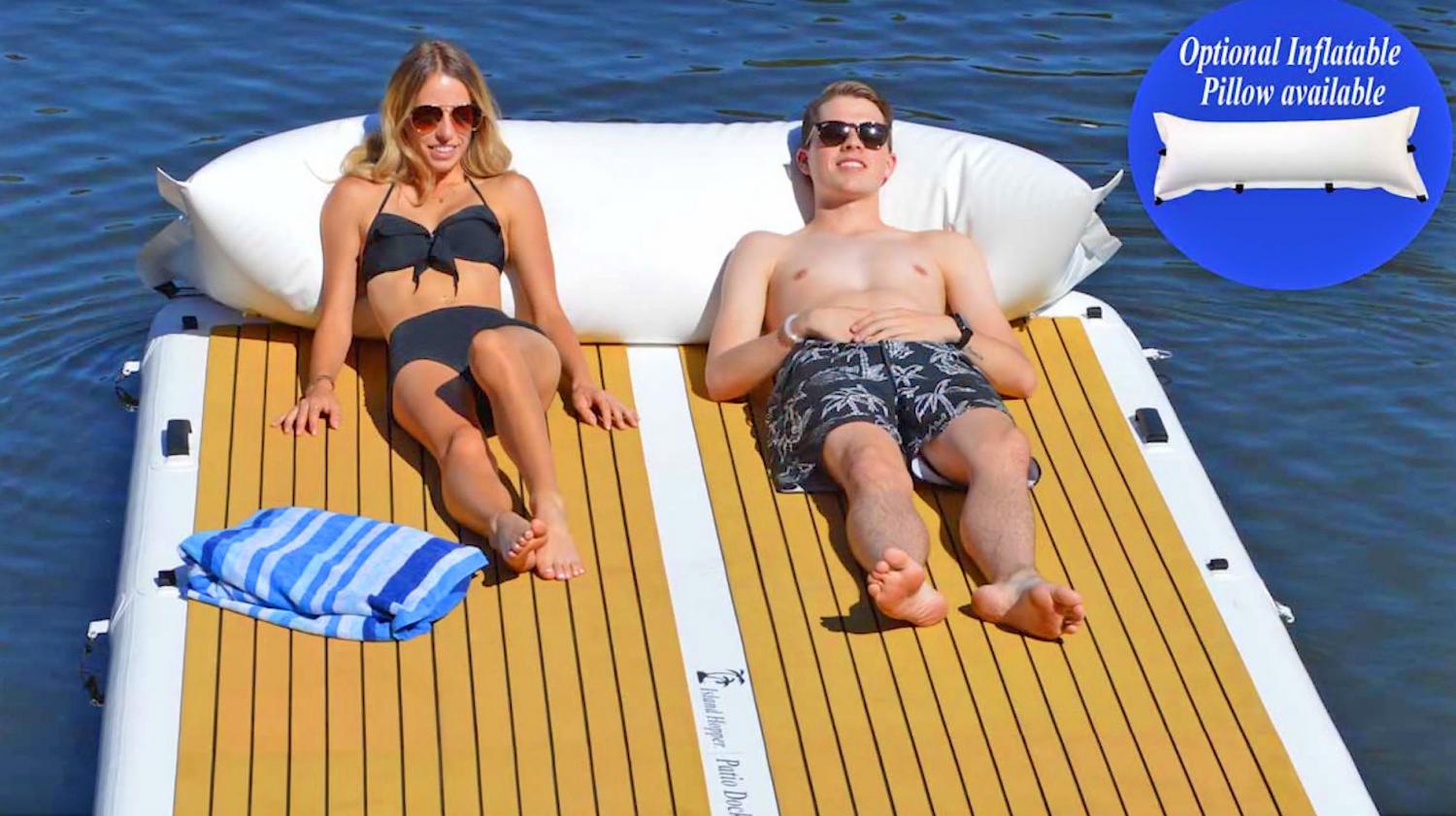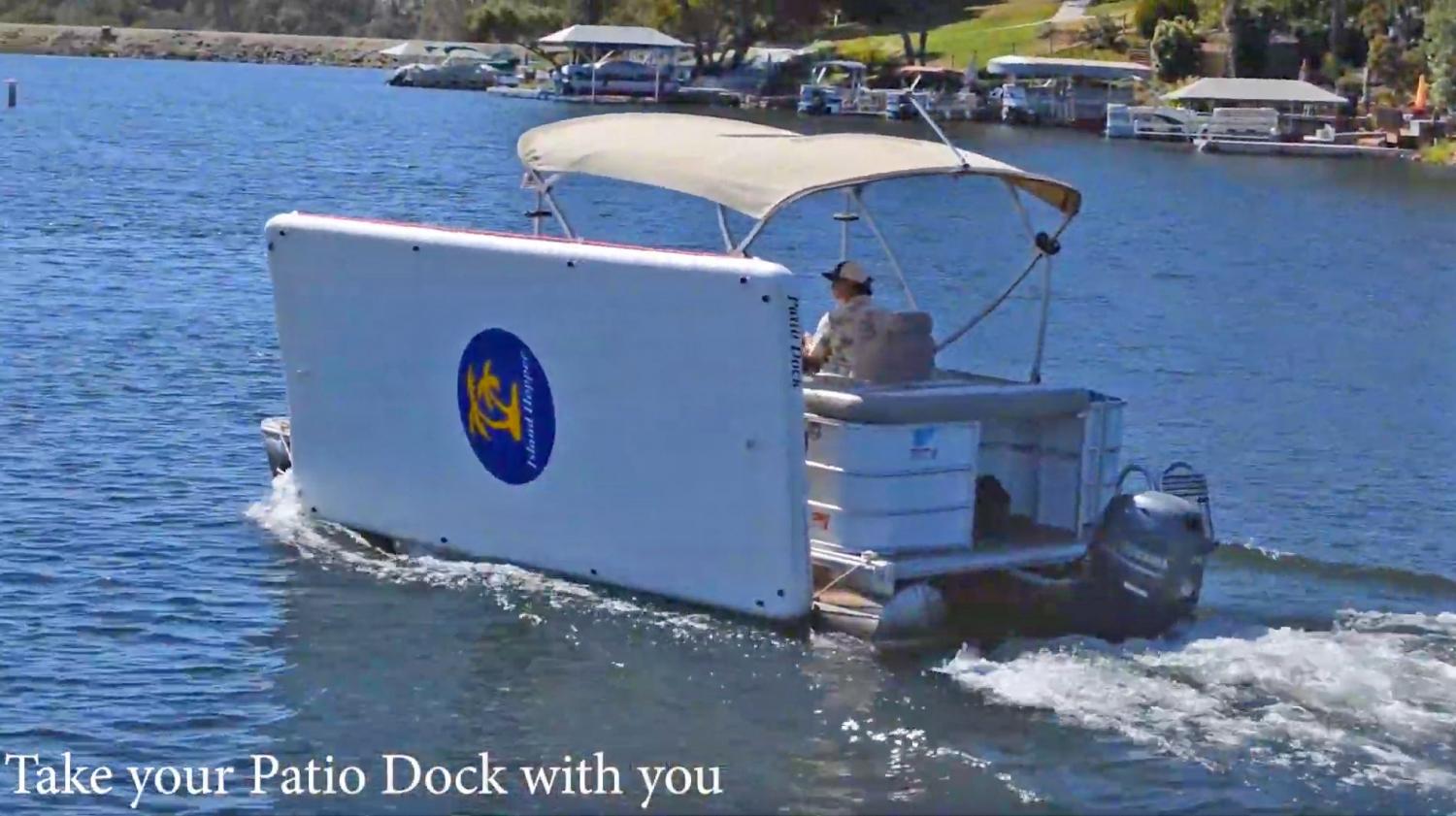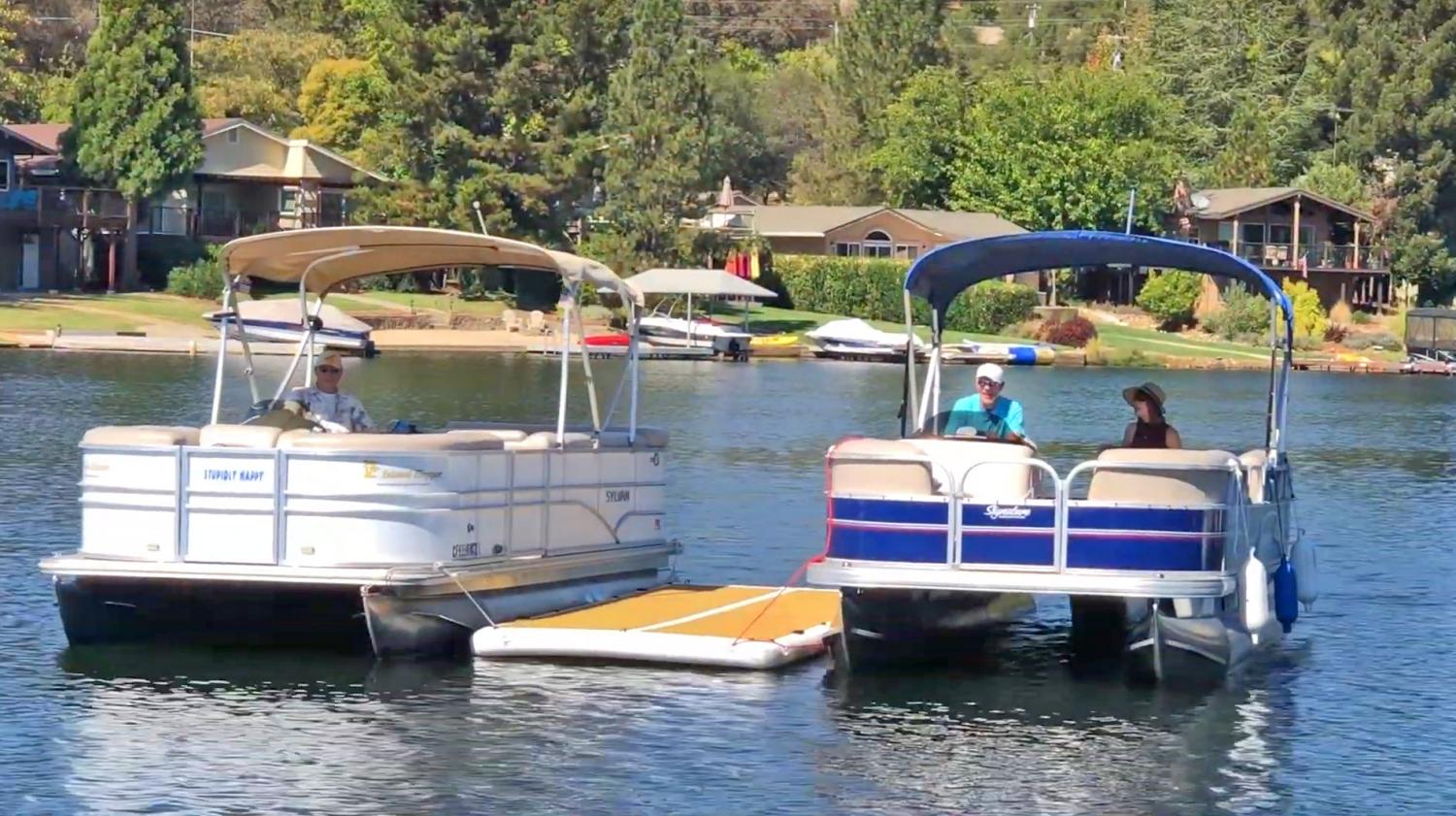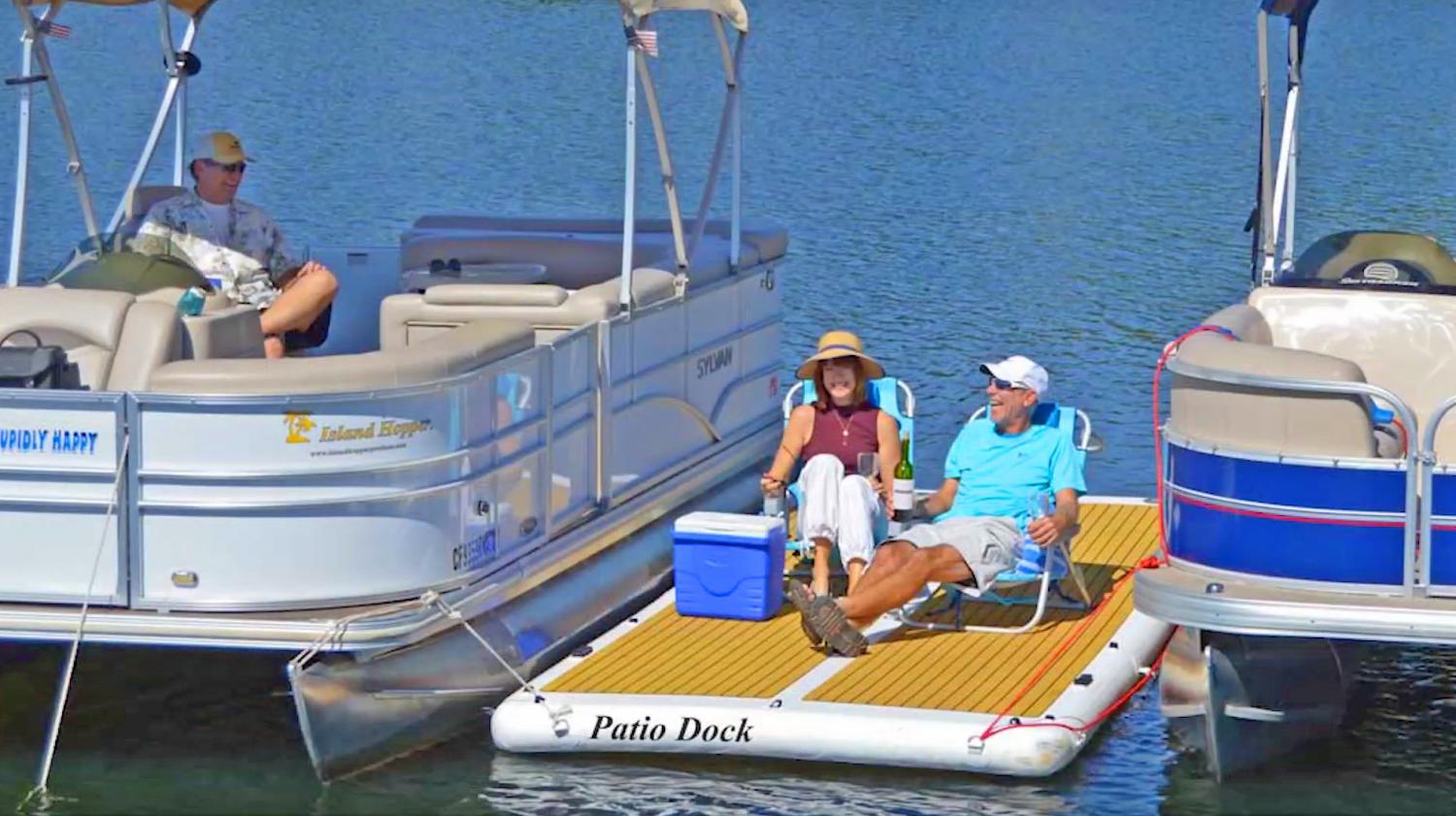 You can snag one of these inflatable patio docks for around $1,400 bucks for the 15 foot version, or $1,000 bucks for the 10 foot version!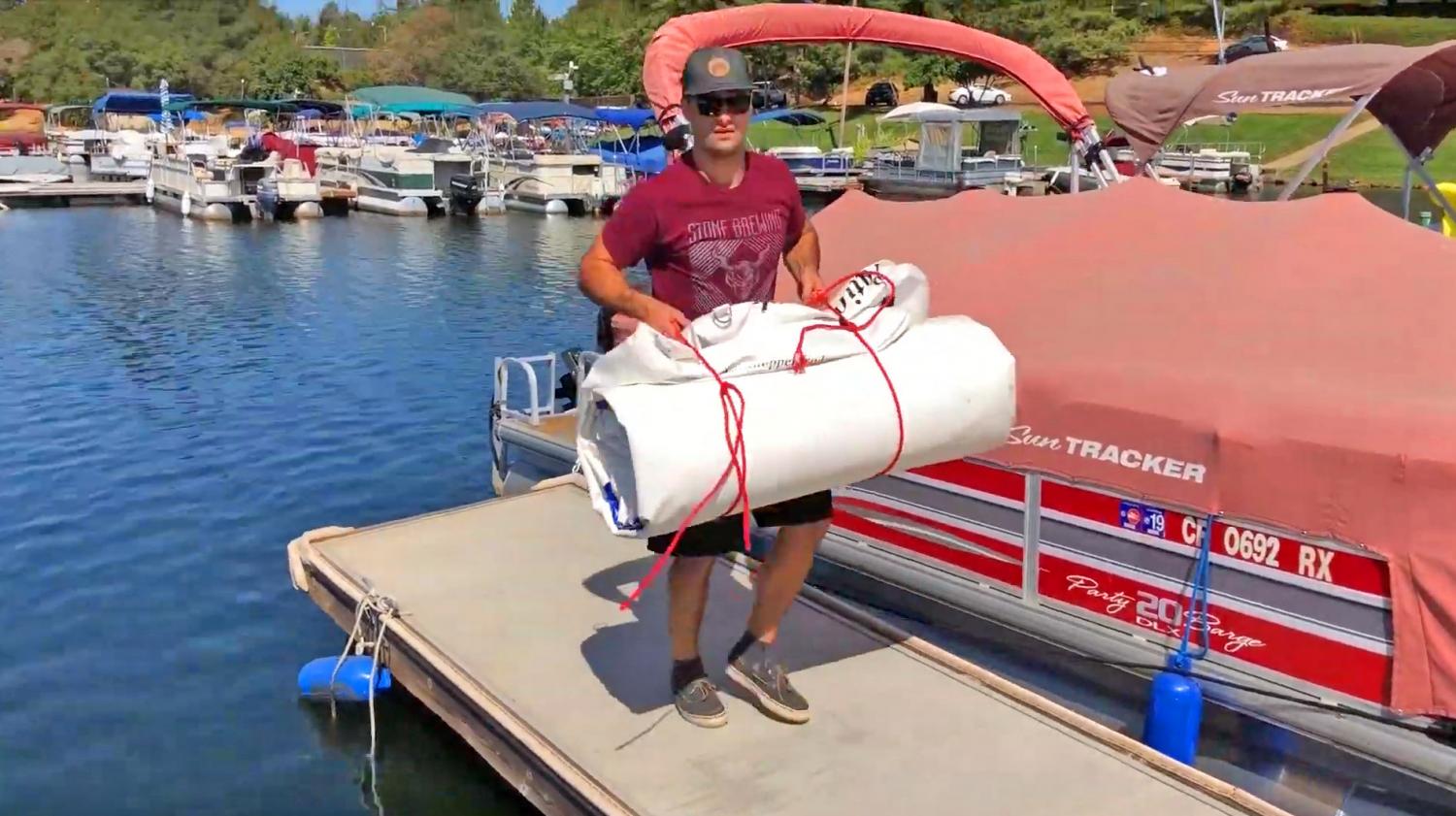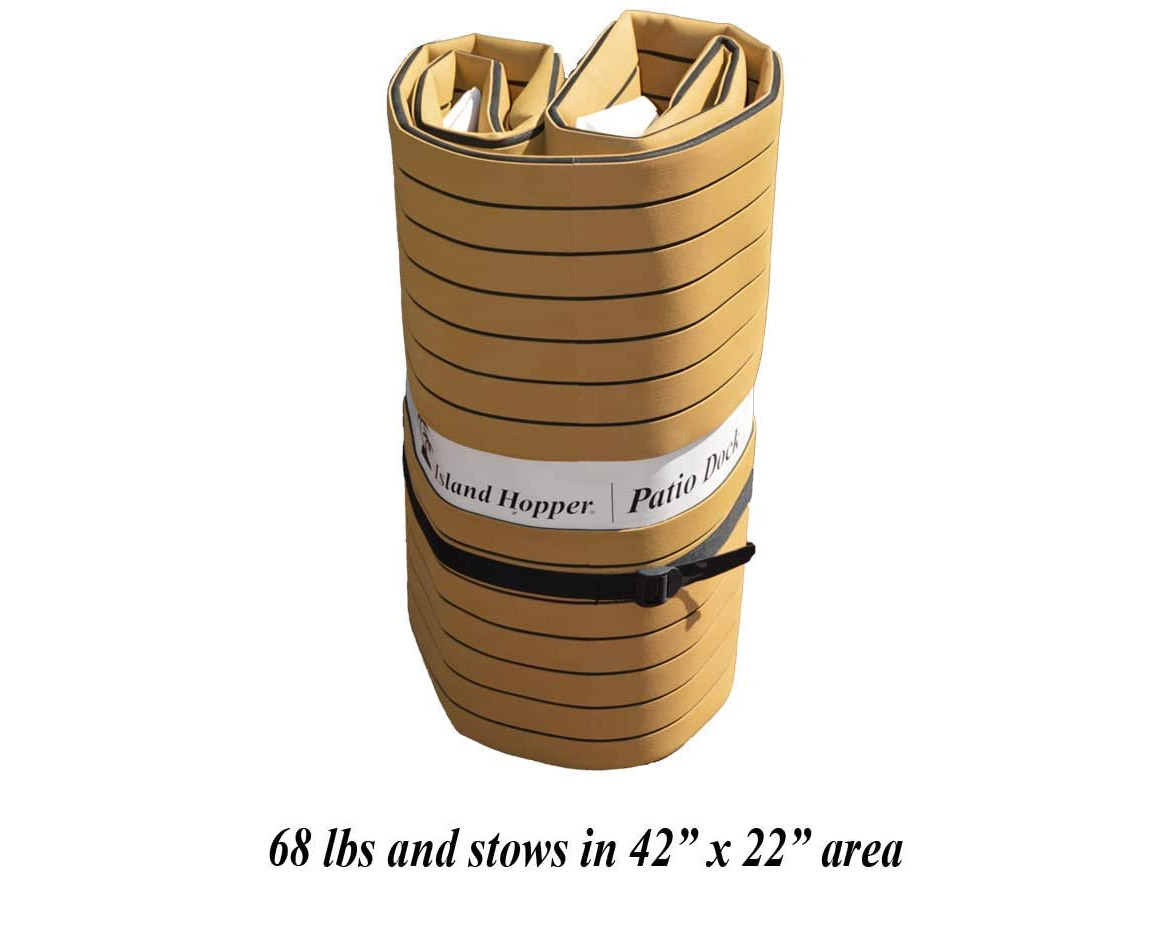 Subscribe To Our YouTube Channel