This Uniquely Designed Photo Frame Turns Your Picture Into an Art Gallery Piece
By Ryan on 10/30/2019 8:16 AM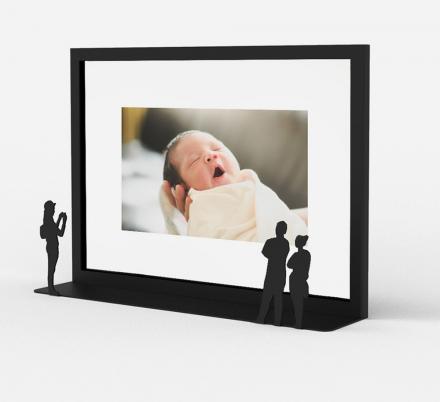 We always think we've snapped the perfect masterpiece while photographing our children, landscapes, or just a selfie, but the only real way to find out would be to put your picture into an art gallery. Obviously most of us aren't going to do that, but the next best thing would just be to turn your home into an art gallery with this awesomely designed picture frame.
It's called the Work of Art - Photo Frame and it's designed to make it look like your photo has been put up in a museum or art gallery, with people standing in front of it pondering its meaning and taking pictures of it.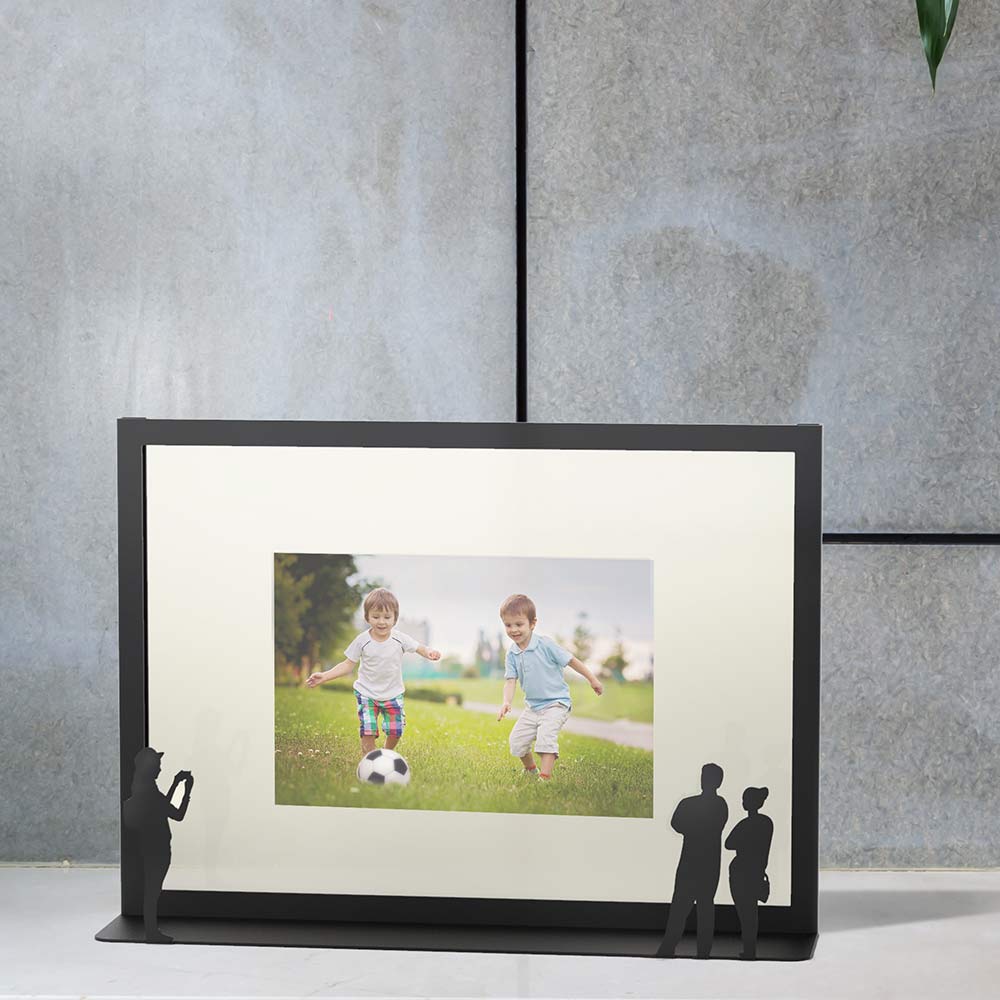 The base of the frame comes out from the picture and features 2 groups of people staring at your picture, one on the left of the photo, and one on the right. The middle is open for real people to actually see your photograph in real life.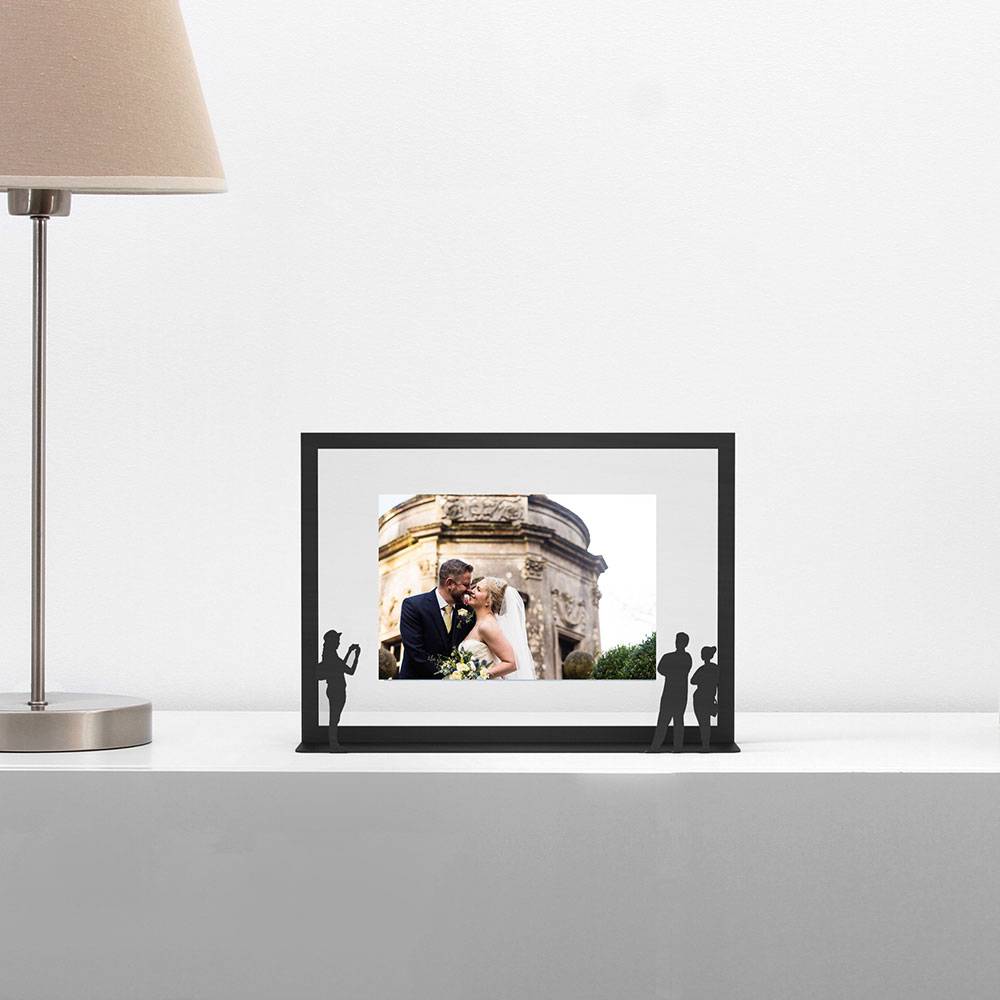 The unique art gallery photo frame fits pictures sized 10x15 inches, and it comes with a white cardboard background, along with adhesive tape to keep your photo in place within the frame. To use it, just place your photo in the center of cardboard inside the frame while it's open, and keep it in place using the included tape.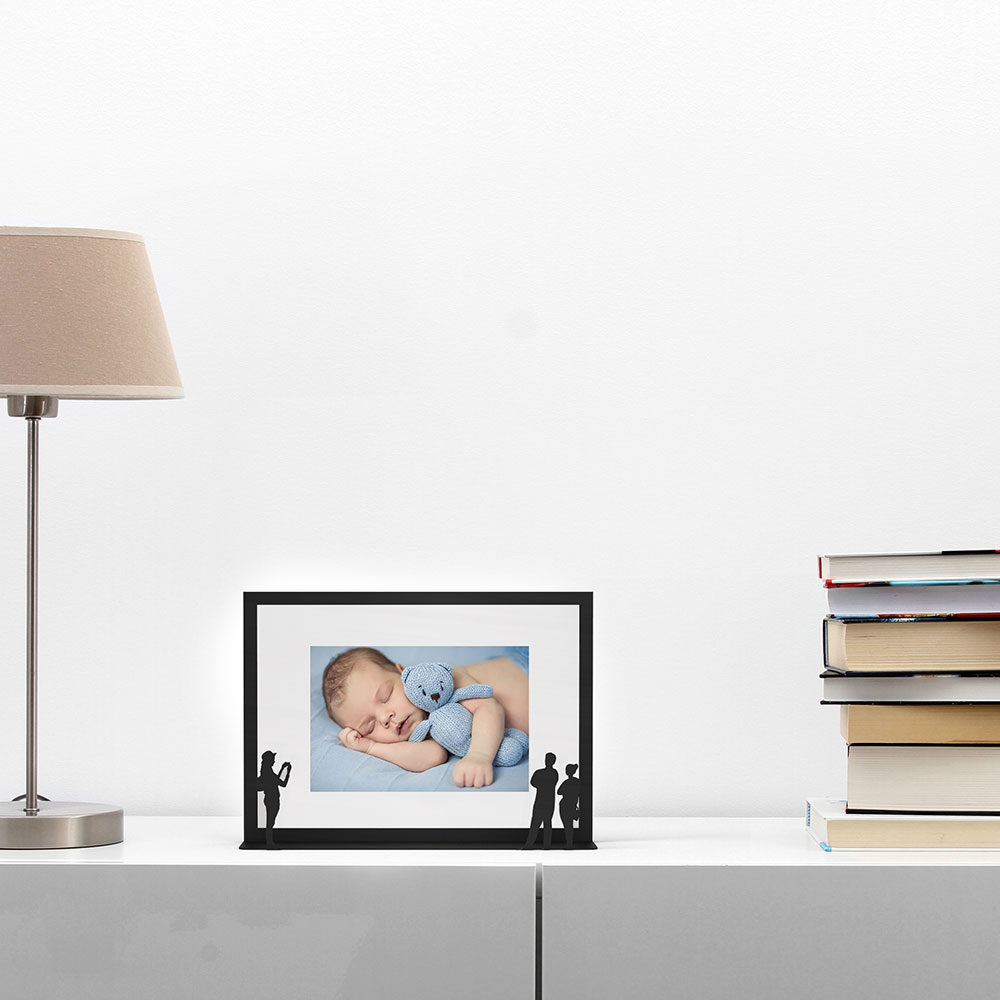 You can either set the Work of Art photo frame on a table or desk, or optionally hang it onto a wall by inserting a wire into the holes at the back of the frame and secure it in place. The frame is made from metal, and measures 8.66 x 1.96 x 6.3 inches.