This Santa Stocking Wine Flask Should Be The Only Stocking On Your Fireplace If You Have No Kids
By Ryan on 12/09/2019 12:44 PM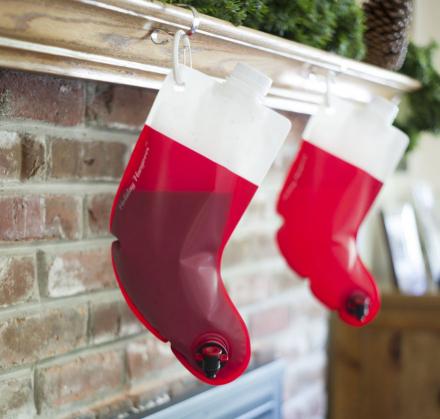 If you think after hours and hours of slave-like labor going from home to home jumping down people's chimneys on every continent on earth all in one day, that Santa is going to come in and want some milk and cookies, your're a damn fool! He wants booze, because he is f*cking stressed out! This stocking aptly named Santa's Stocking Flask is a plastic bag with a nozzle on the end of it that you can fill with booze.
Most likely to be used with wine, but if you really feel like getting Santa f*cked-up, you can fill it with Whiskey, but just remember he has about 3 million miles left to drive tonight, so you might want to leave him a few breath mints or some gum in case he gets pulled over.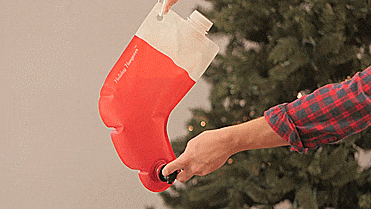 Using a loop on the end of the stocking you can easily attach the stocking to your mantle or a kitchen cupboard, which makes it great for parties, or just to fill with some juice for the kids to enjoy. A perfect gift for any Christmas enthusiast, Santa loving boozer, or just as a white elephant gift, the Santa stocking flask wine bag is perfect for any occasion (as long it's sometime around the holidays).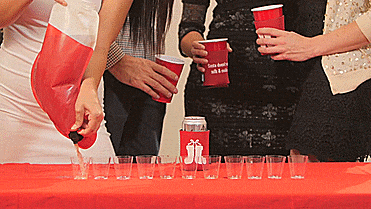 The Santa flask wine bag is made from BPA-free and FDA approved food-grade plastic, is able to hold up to 2.25 liters of booze, is easily refillable using the top of the stocking, and measures 8 inches long x 7.5 inches wide x 2.5 inches deep.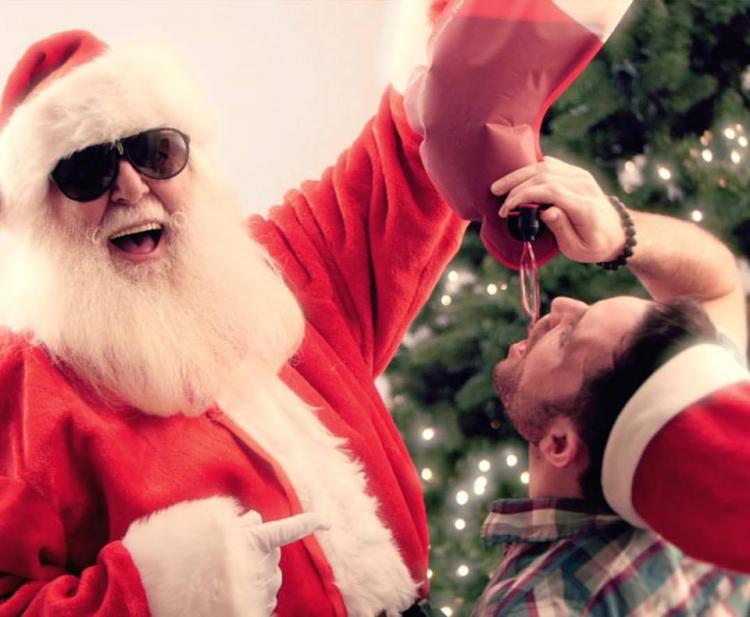 Check out the Santa's Stocking Flask and wine bag in action via the video below.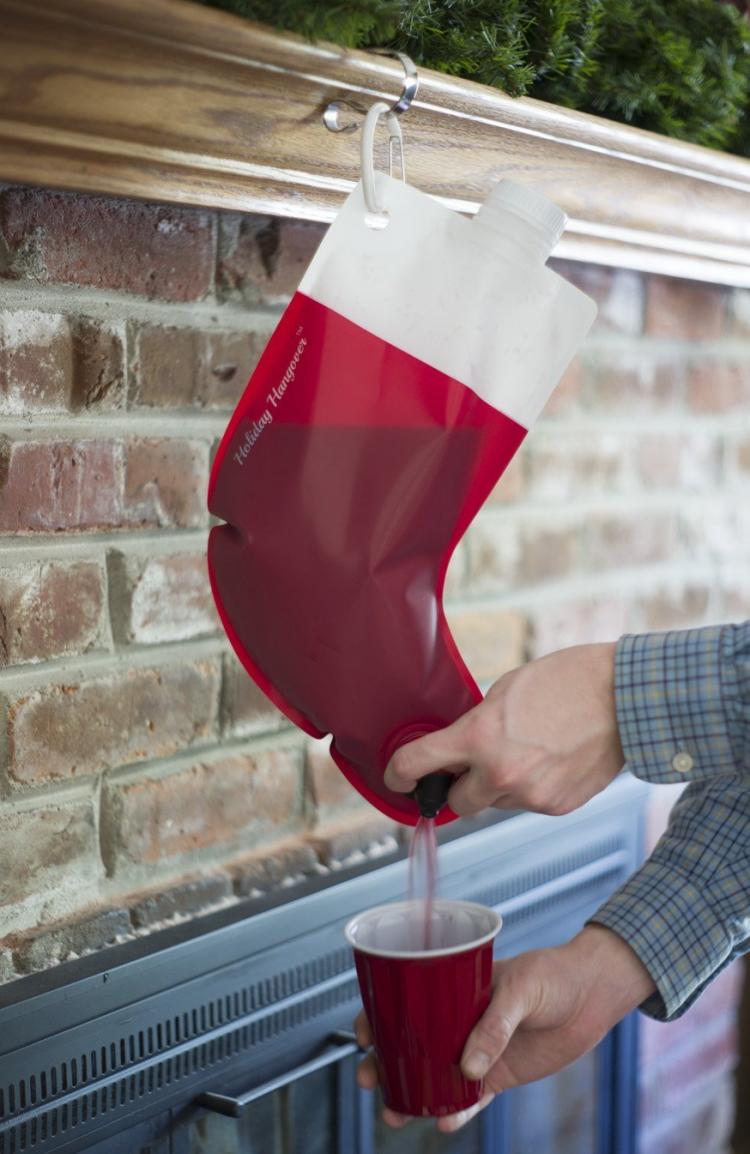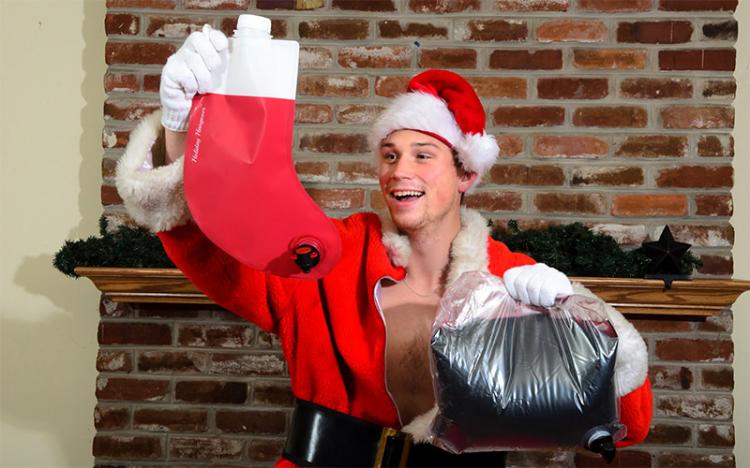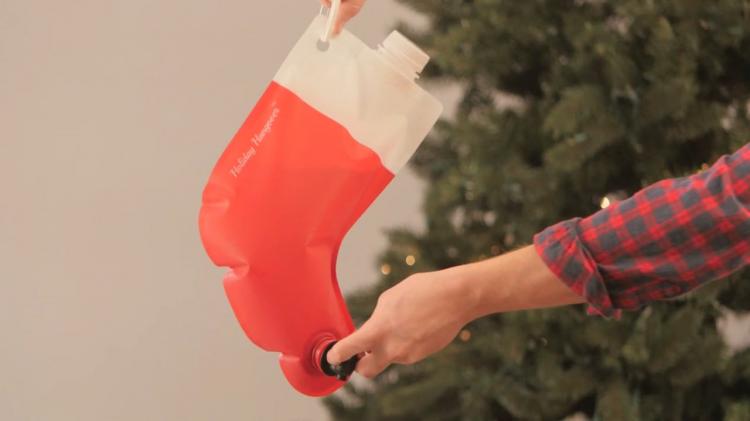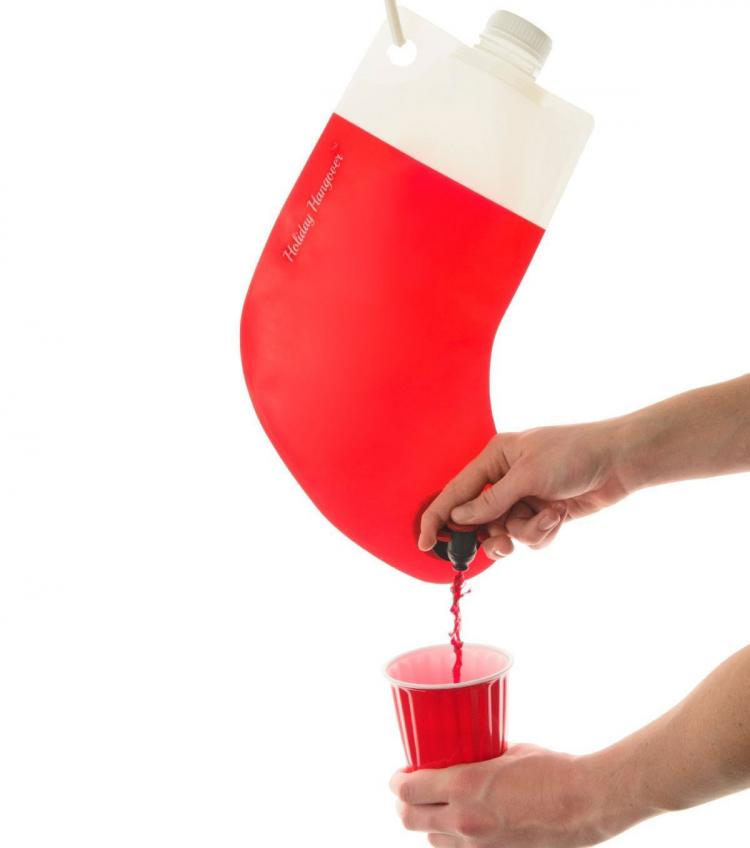 Subscribe To Our YouTube Channel