The Quadsaw Allows You To Drill Outlet Holes Into Drywall In Under 10 Seconds
By Ryan on 01/31/2020 11:23 AM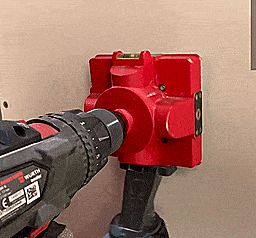 As someone who considers himself pretty good with a screwdriver, and an avid "we can hire that out-er", it still amazes me when I see a good tool doing something incredible like doing a job that would normally take quite a while and doing it in a fraction of the time. The Quadsaw is just that tool! It allows you to cut drywall holes for outlets, switchboxes, mounting plates, and more.

The Quadsaw attaches right to your existing drill and uses 4 blades that rapidly move back and forth to dig and saw into the wall to cut a perfectly squared-off socket hole into your drywall. It's an ingenious tool to save you tons of time and money, and is especially great for people in home remodeling, electricians, and more.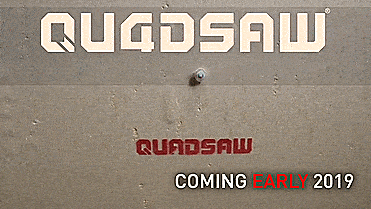 The Quadsaw allows you cut perfect 90-degree square or rectangle holes for 1 and 2 gang sockets, and it comes with different kits depending on what you're looking to install, including Old Work Plastic, New Work Plastic, P&S Self Contained, Low Voltage Mounting Plate, Low Voltage Plastic Ring, and Old Work Metal Switch Box.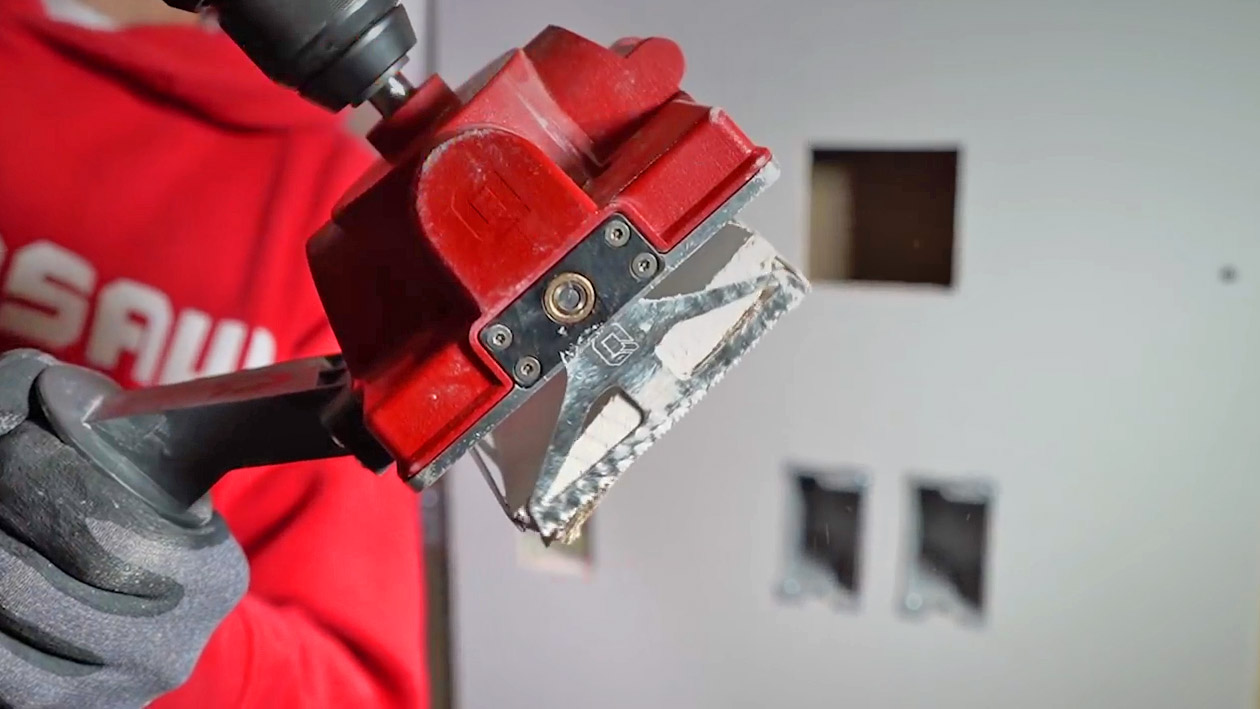 To use the Quadsaw is as simple as starting with a pilot hole, keeping the device level using the included spirit level on the top of it, then slowly push forward to find the channel. Once you're in the channel pull the drill to it's max RPM and slowly move forward through the board. When moving forward when in the channel, you may need to slightly jiggle and wiggle the Quadsaw around to ensure all 4 blades of the saw remain in contact with the drywall.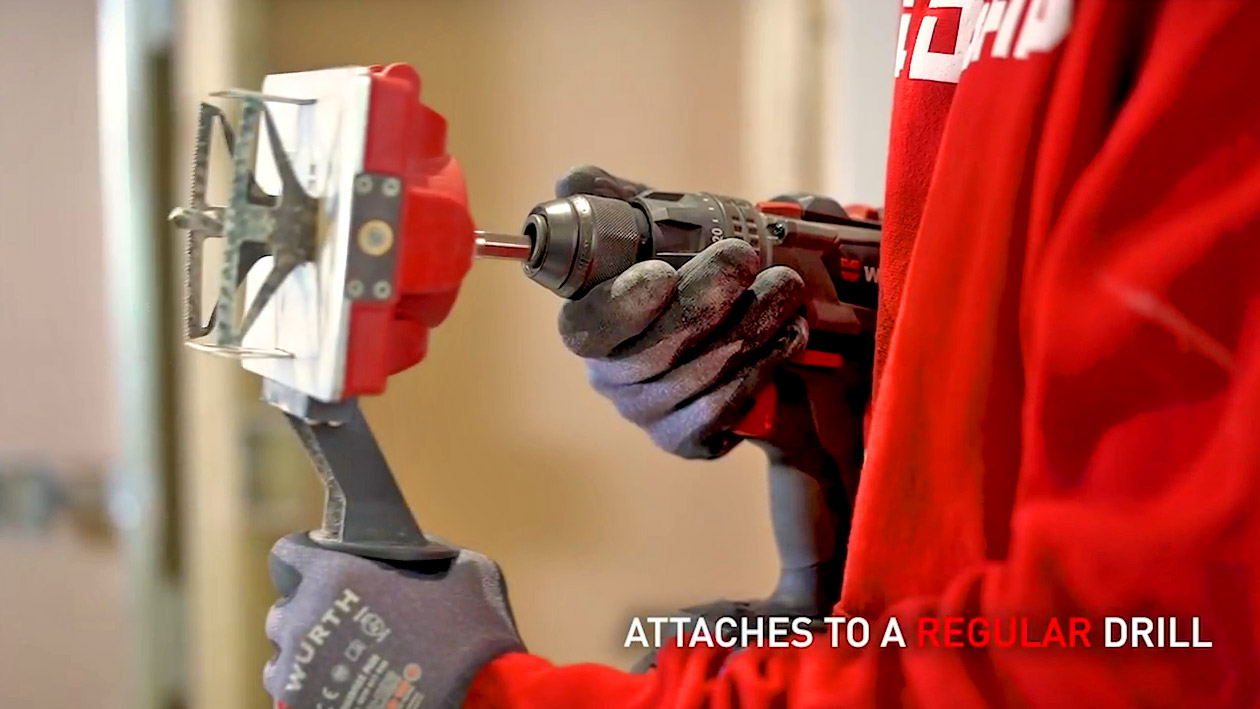 The ingenious square drywall saw features a vacuum attachment that goes directly into the handle for automatic dust cleanup as your sawing, interchangeable blades to easily switch between single and double-gang sockets, a cut with exact dimensions for your needs, and more.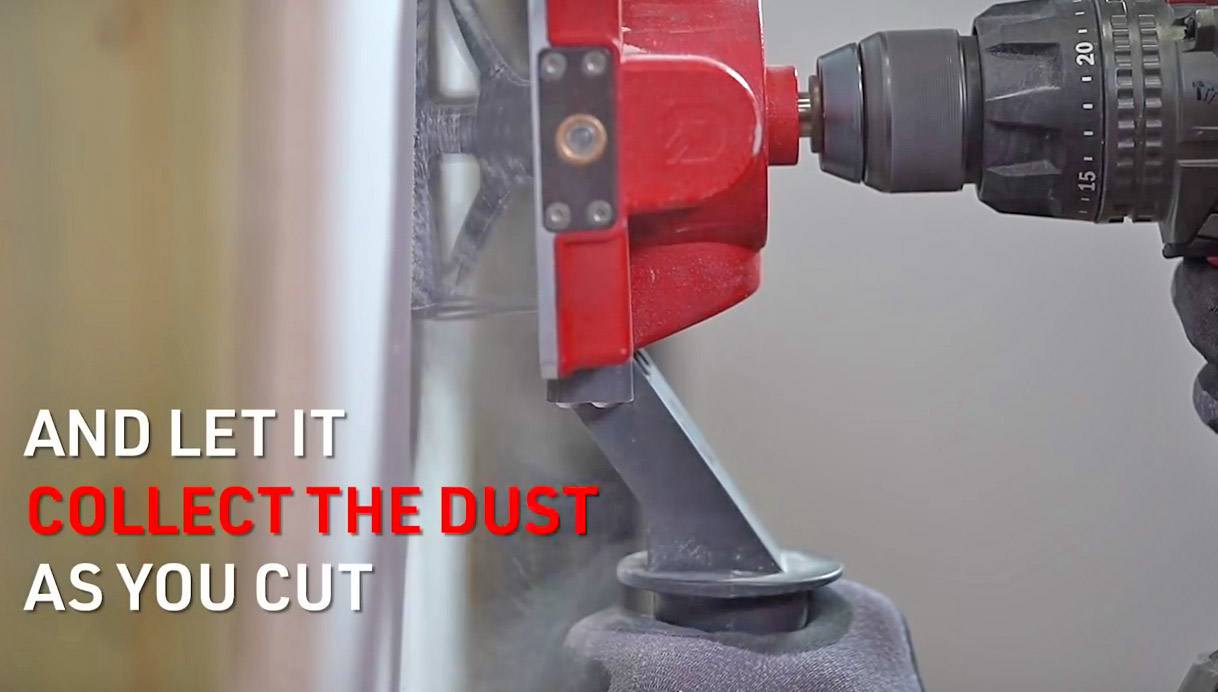 The Quadsaw requires a drill with No Load RPM between 1750 – 2500 and a universal 1/2 inch (13mm) chuck, it works with a drill driver (not impact driver) with the required RPM (not hammer or percussion), and it works on any standard drywall (single or double skin drywall to maximum depth of 1").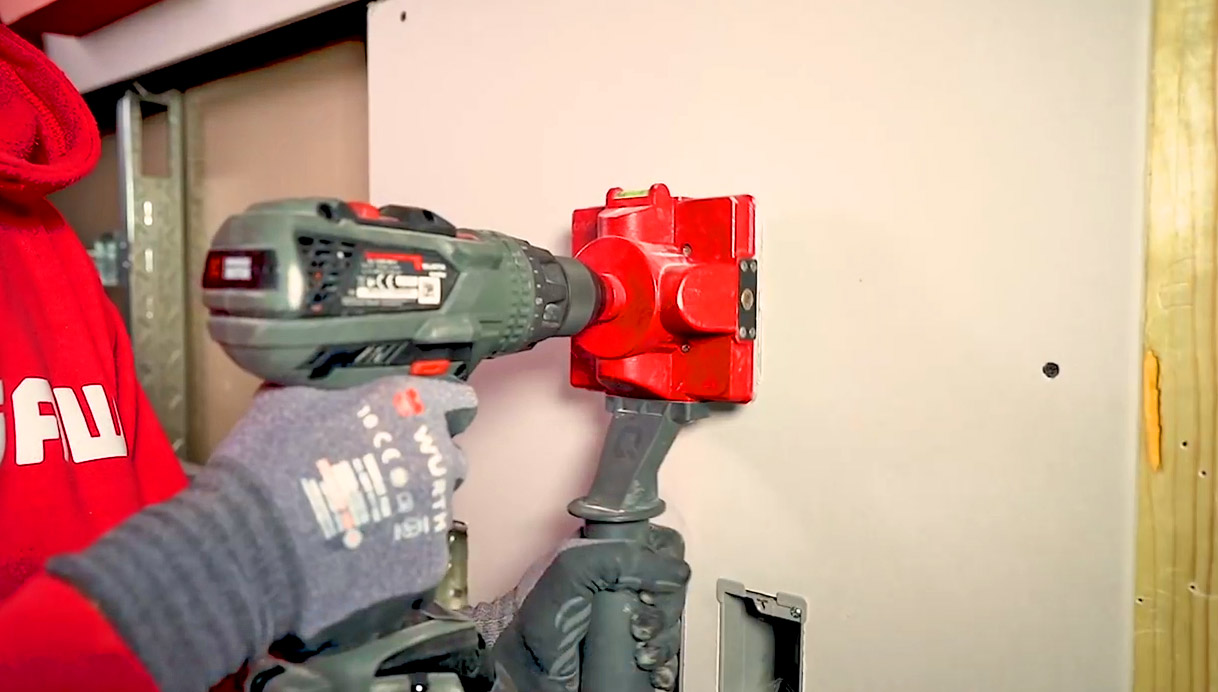 The Quadsaw automatic square drywall saw measures 11.4" x 5.5" x 6.1", weighs 5.5 lbs, and as of now are only meant to cut into drywall, though they are currently designing blades that'll allow you to cut 90-degree holes into wood, bricks, ceramics, and more.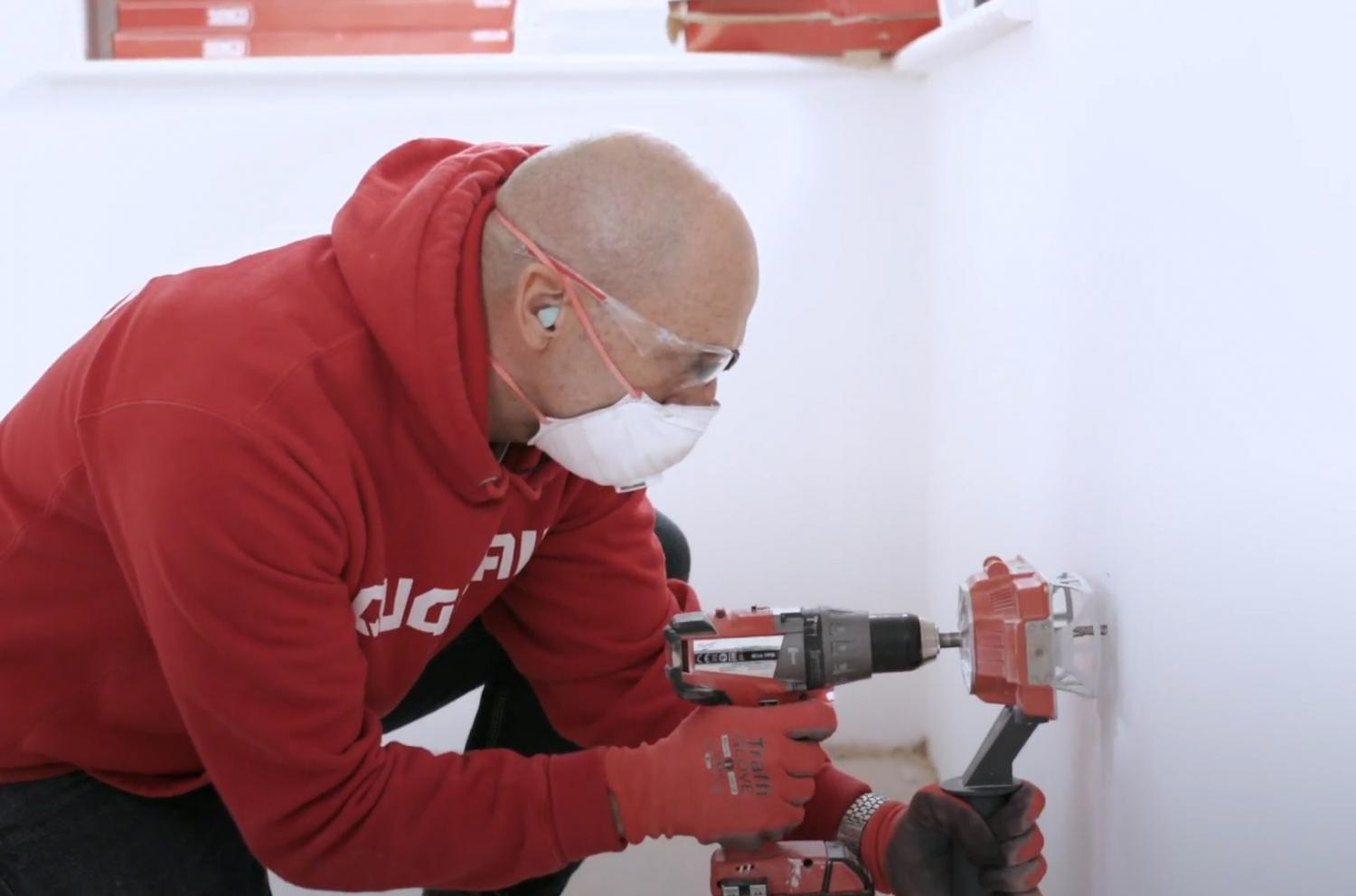 Check out the Quasaw square drywall saw in action via the video below.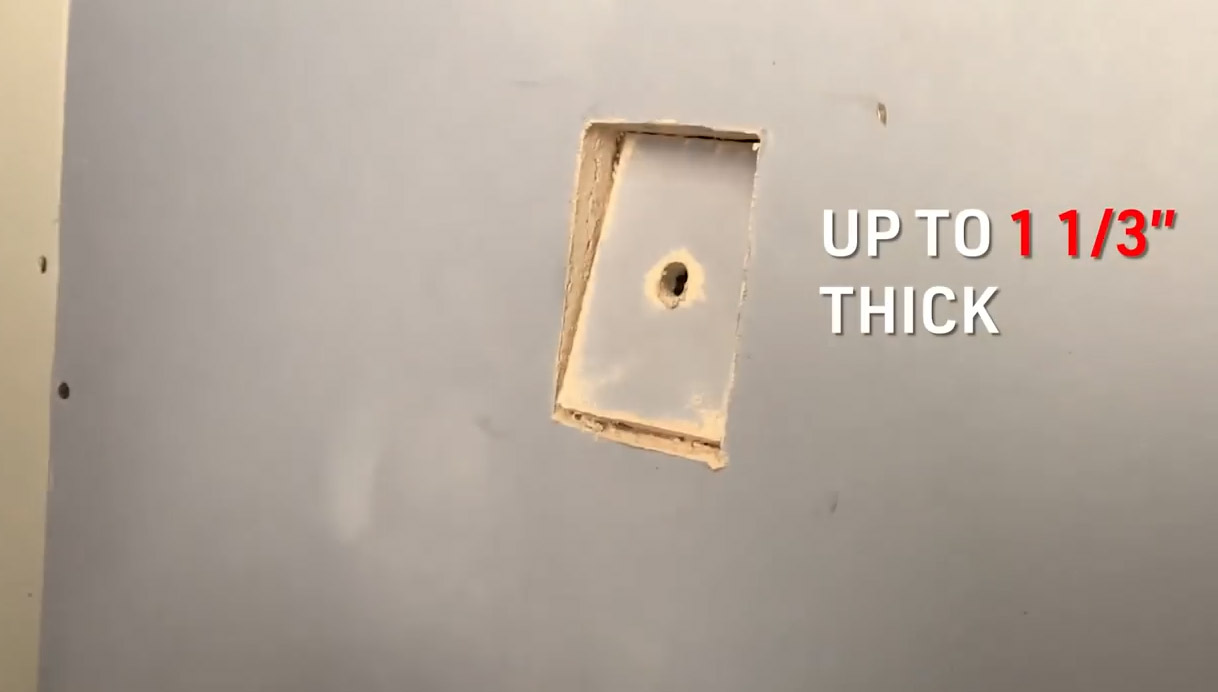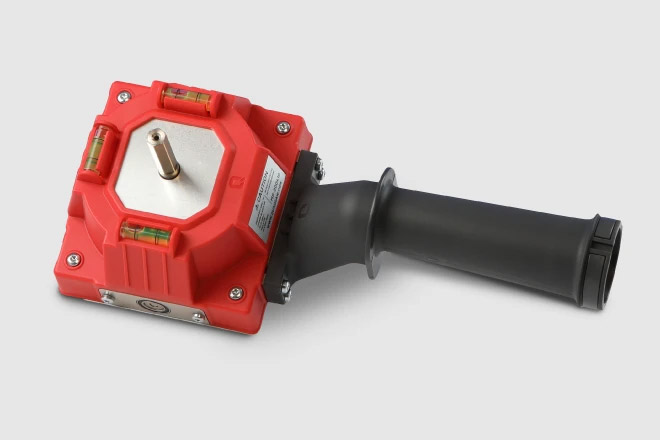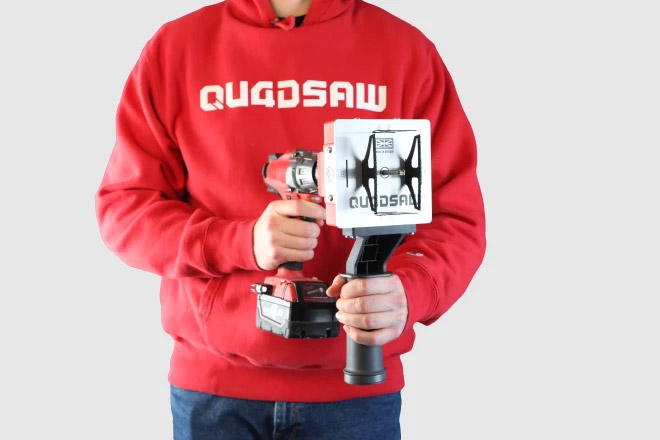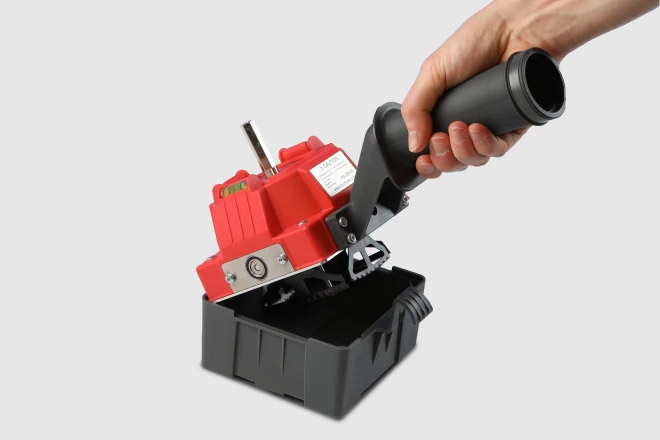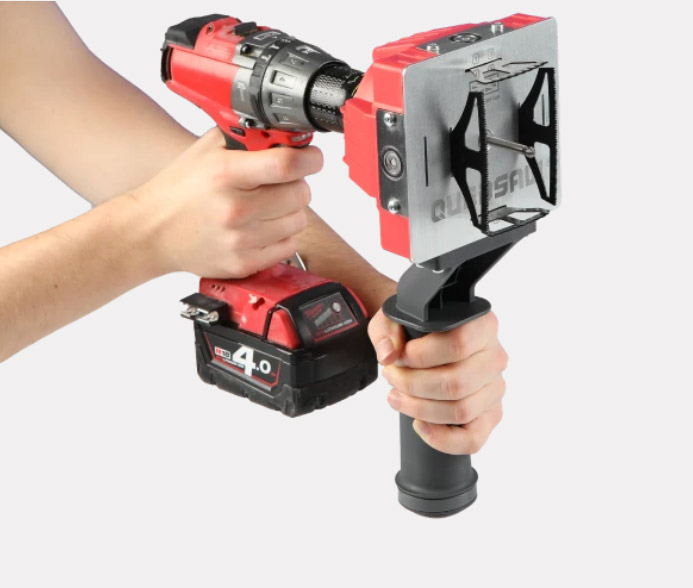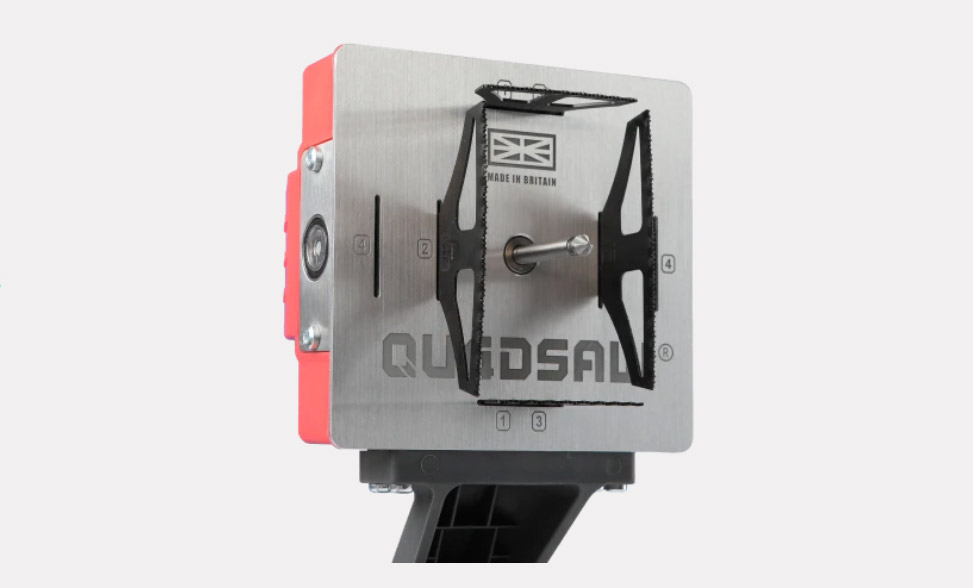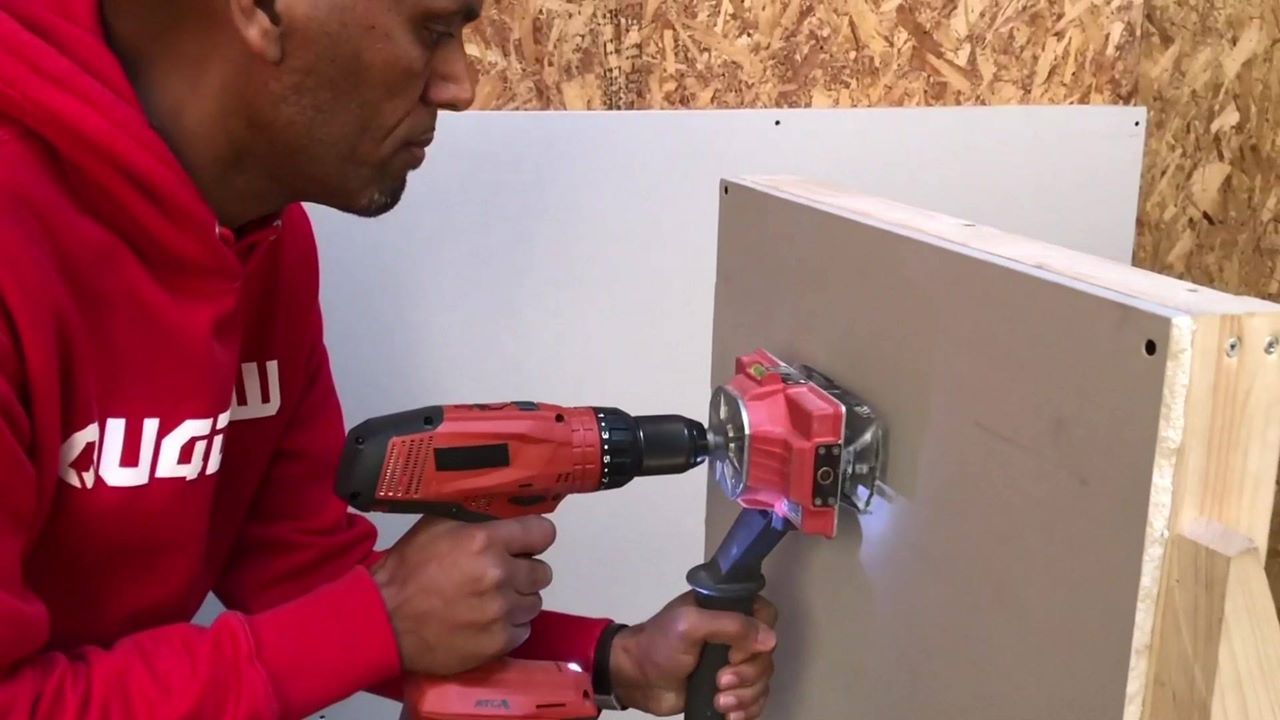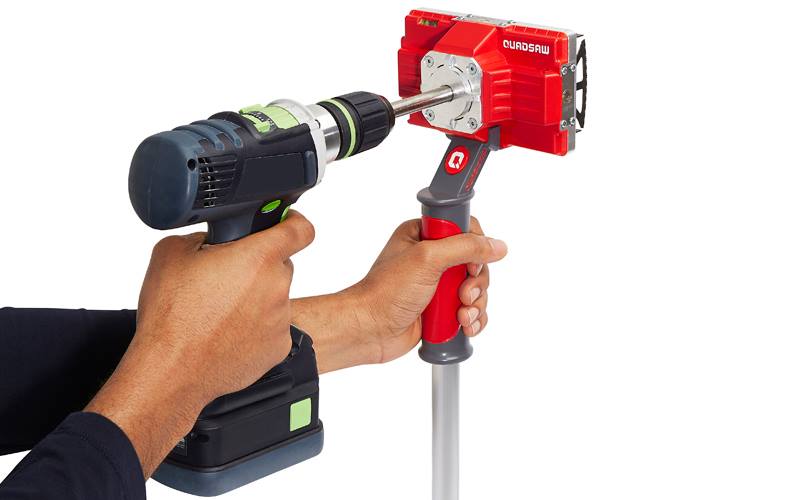 Subscribe To Our YouTube Channel