You Can Get a Darth Vader Meditation Chamber Desk For Your Office
By Ryan on 01/25/2021 11:56 AM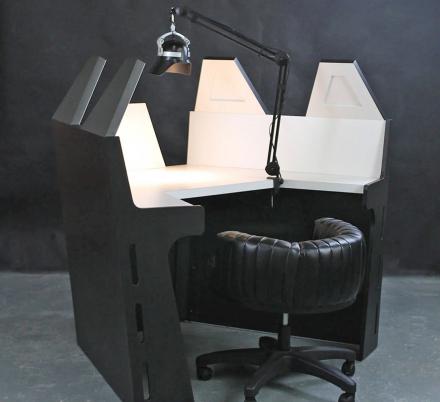 If you've already bought every Star Wars themed product in the world and thought for one second they were done dishing out their merchandise, it's time to take a good look in the mirror and question your ways. I would venture a guess that there will never be an end to the river of Star Wars products coming out, and today is no exception. There's now a Darth Vader meditation chamber desk set that will surely align you with the dark side upon working on it. It comes with some pretty awesome details which we'll get into below.
Show your love for Star Wars without compromising when it comes to a desk.
The thing to love about this desk set is that it isn't cheap or poorly-made. They used high-quality materials to manufacture this set, and the details in the design are incredible. It's a desk that anyone can use and appreciate. This meditation chamber cuts the outside noise and allows you to focus on your task at hand. Maybe your task is tracking down and killing Jedis, or maybe you have to make a budget. In either case, this Darth Vader meditation chamber desk set will check all the boxes on your list.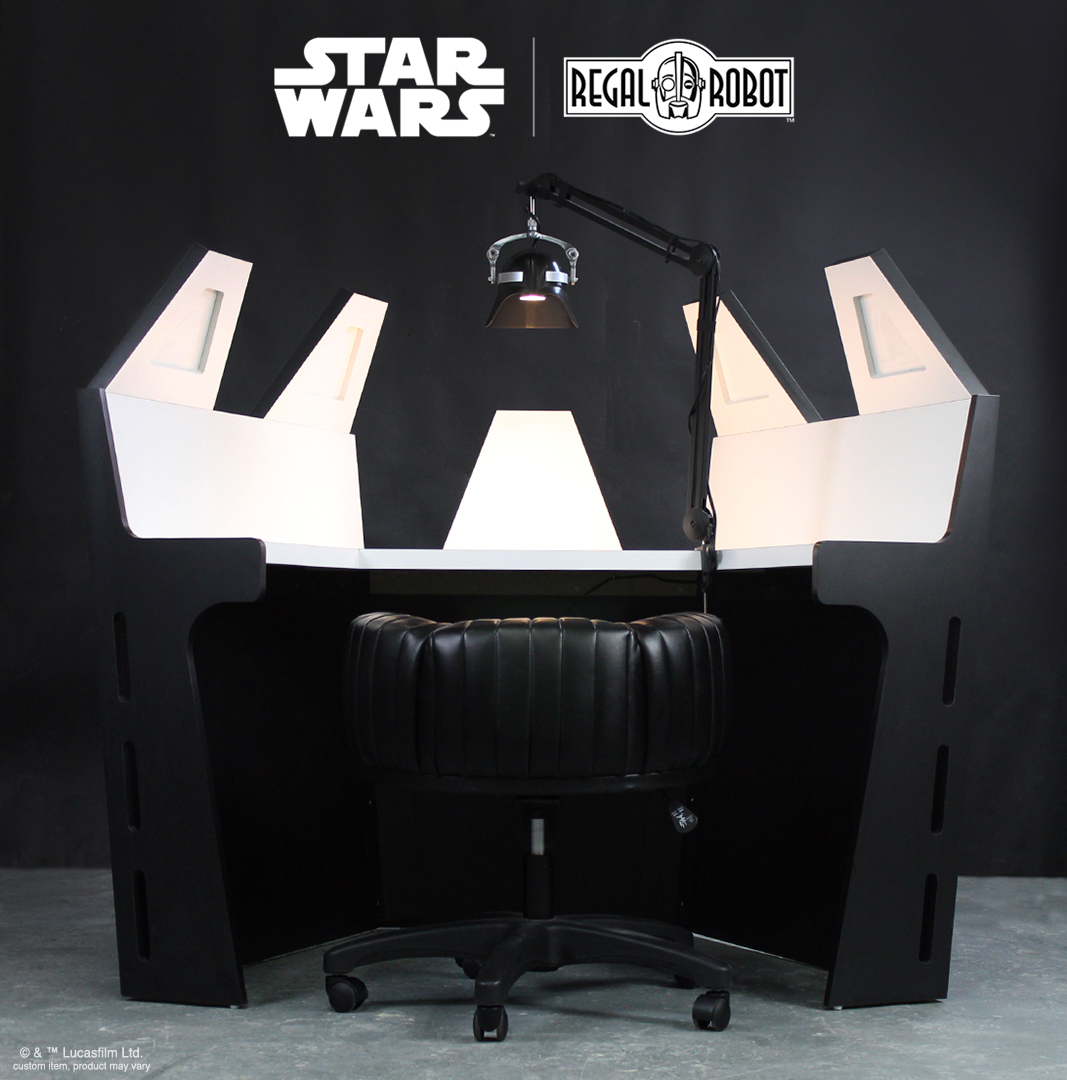 The chair for the Darth Vader desk is so comfortable that you won't want to leave the desk.
The key to meditation and focus is a comfortable environment. It doesn't get much more comfortable than this chair. The styling is great and there is plenty of padding on the rear and lower lumbar. You can sit for hours and devise new plans for a new and improved Death Star. You might recognize the stool from the original Star Wars films. This stool is inspired by it but the big focus was to make a comfortable option.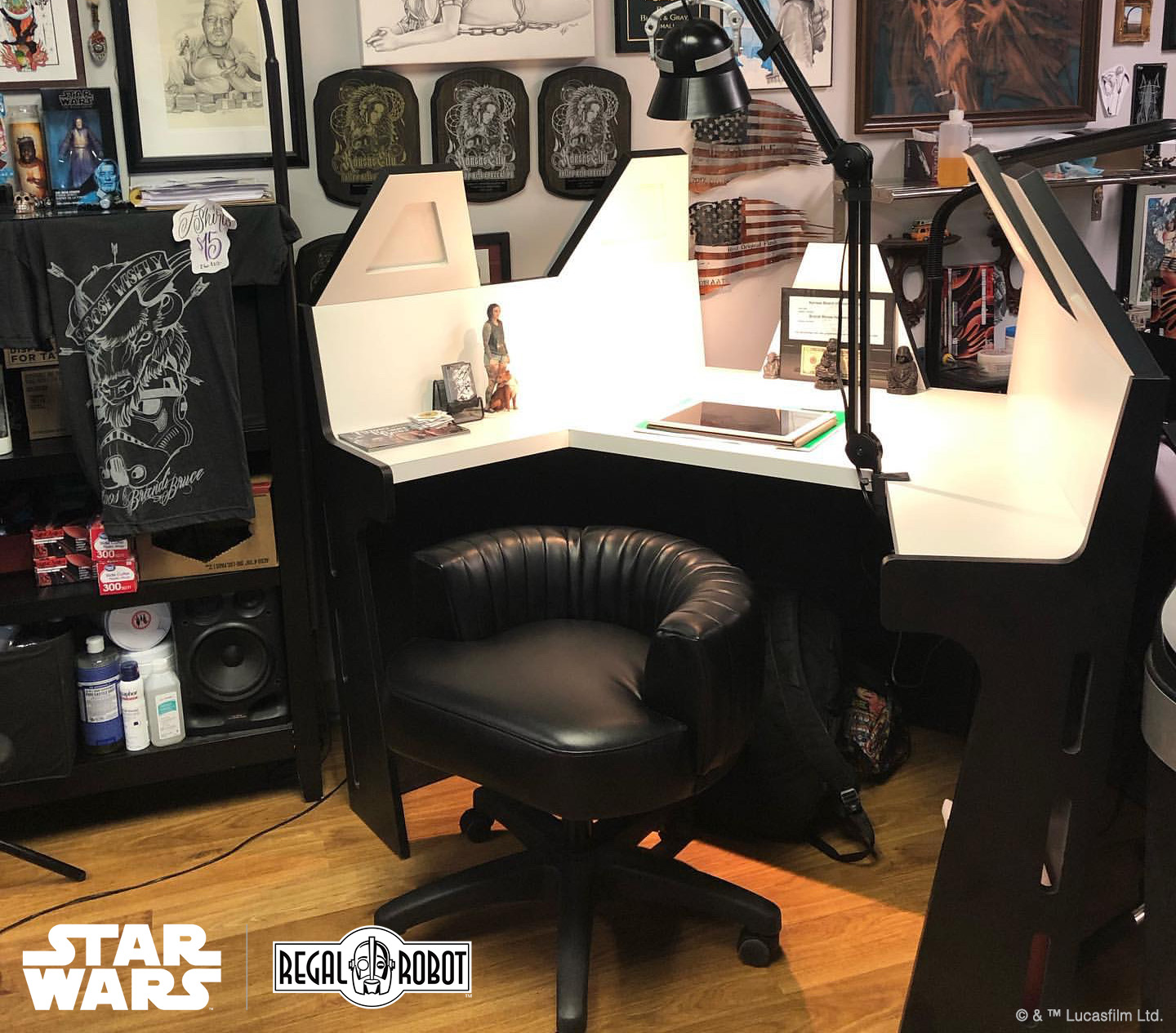 Need a light? Use Darth Vader's helmet.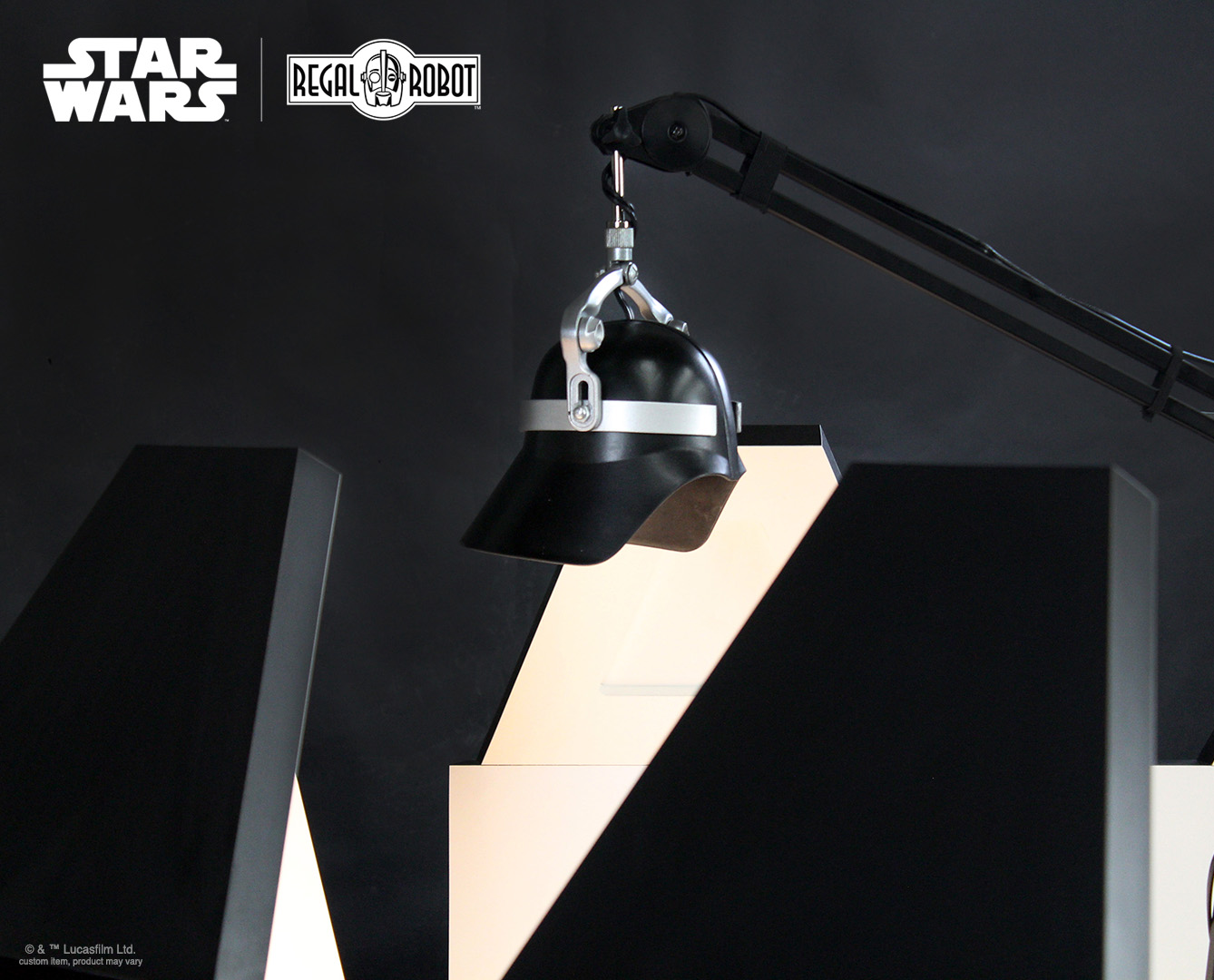 The overhead lamp is a miniature version of Darth Vader's helmet. The lamp is adjustable which lets you lower the helmet into place just like in the original films. The light is yet another example of the crazy attention to detail in this set. This is more than just a meditation desk set, there are little details that you'll pick up the more you use it.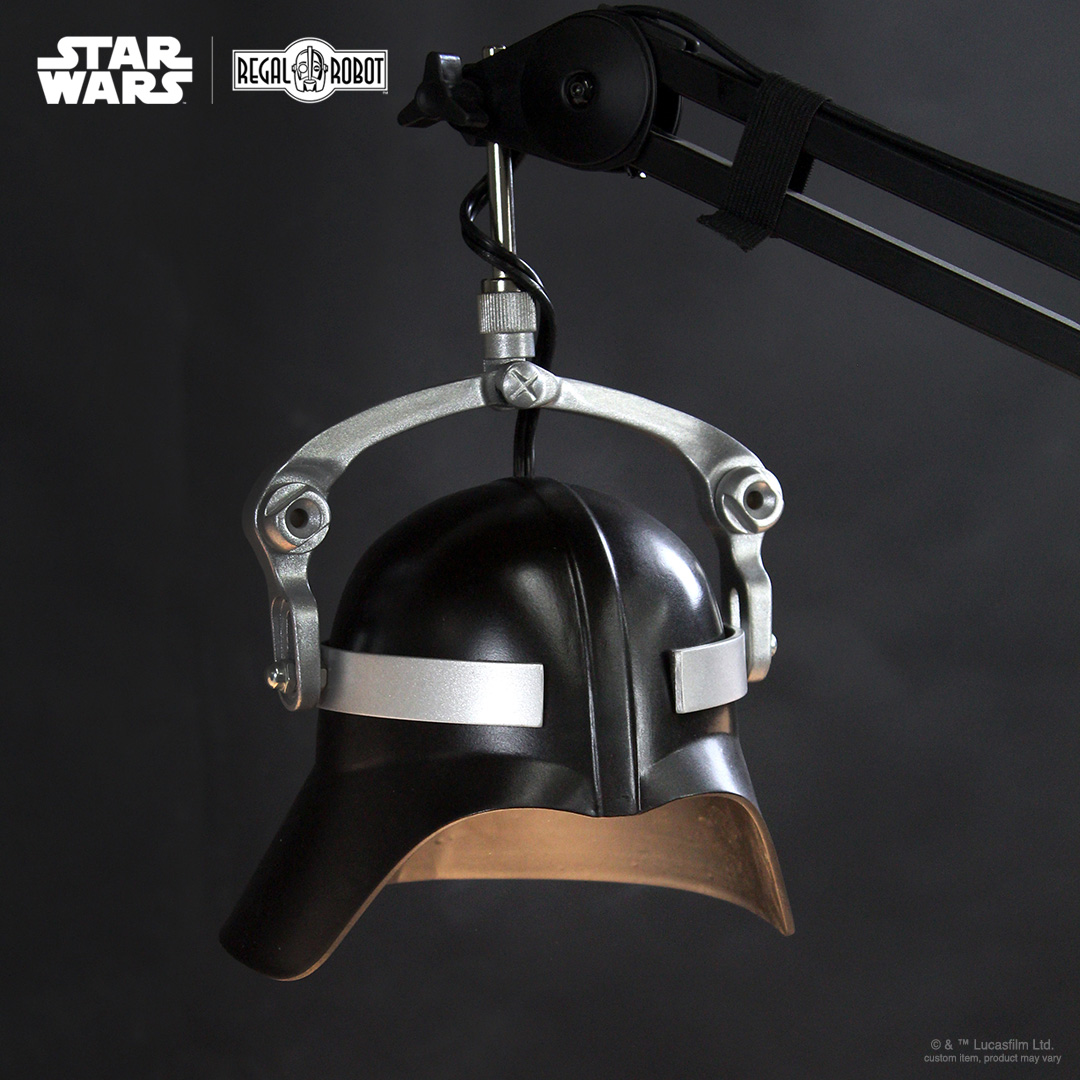 The white interior of the Star Wars desk looks just like the meditation chamber in The Empire Strikes Back.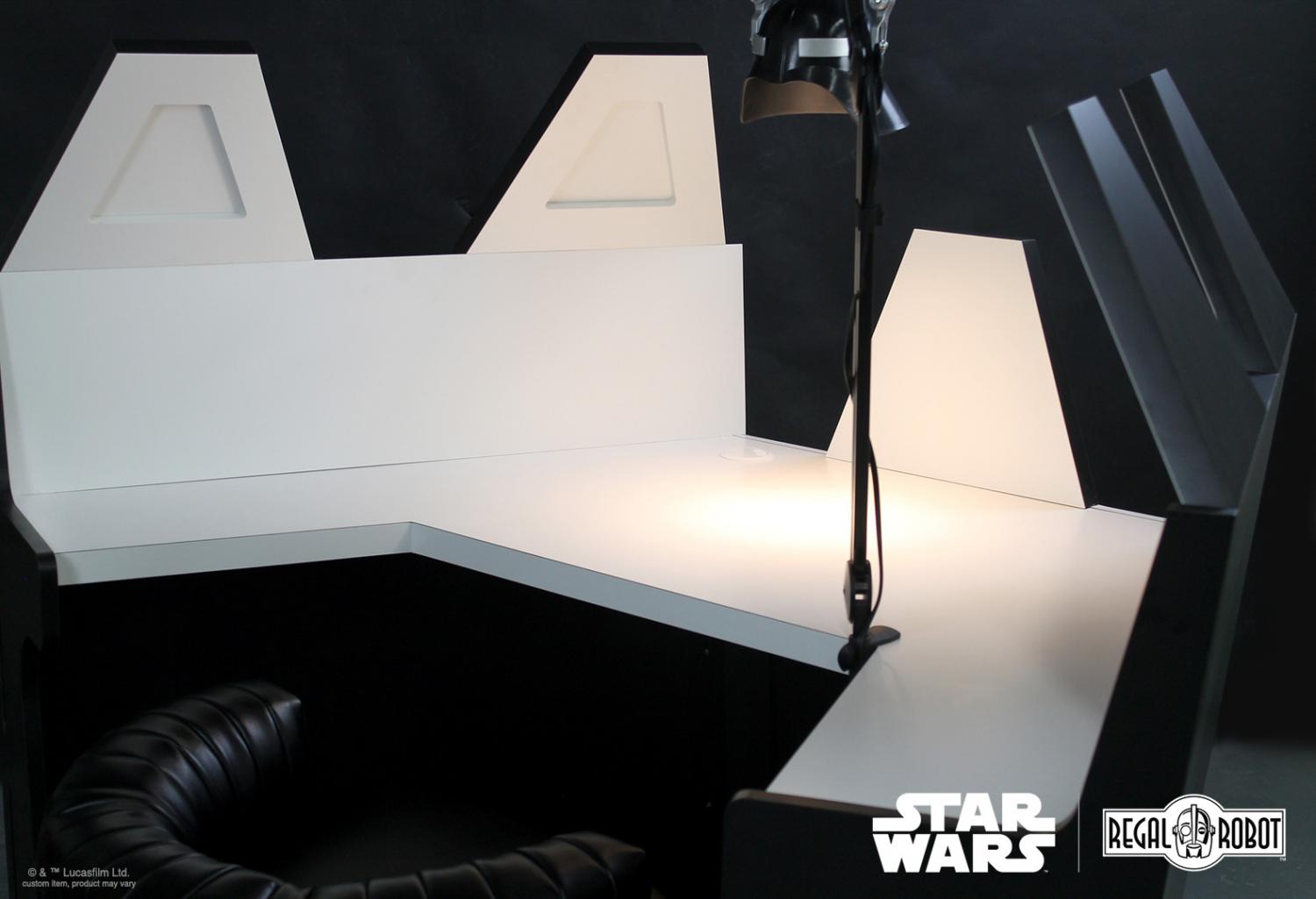 You might also recognize the white interior of the desk. It was designed to emulate the meditation chamber that you see in Star Wars: The Empire Strikes Back. You'll be the strongest member on the Dark Side with uninterrupted concentration thanks to this desk.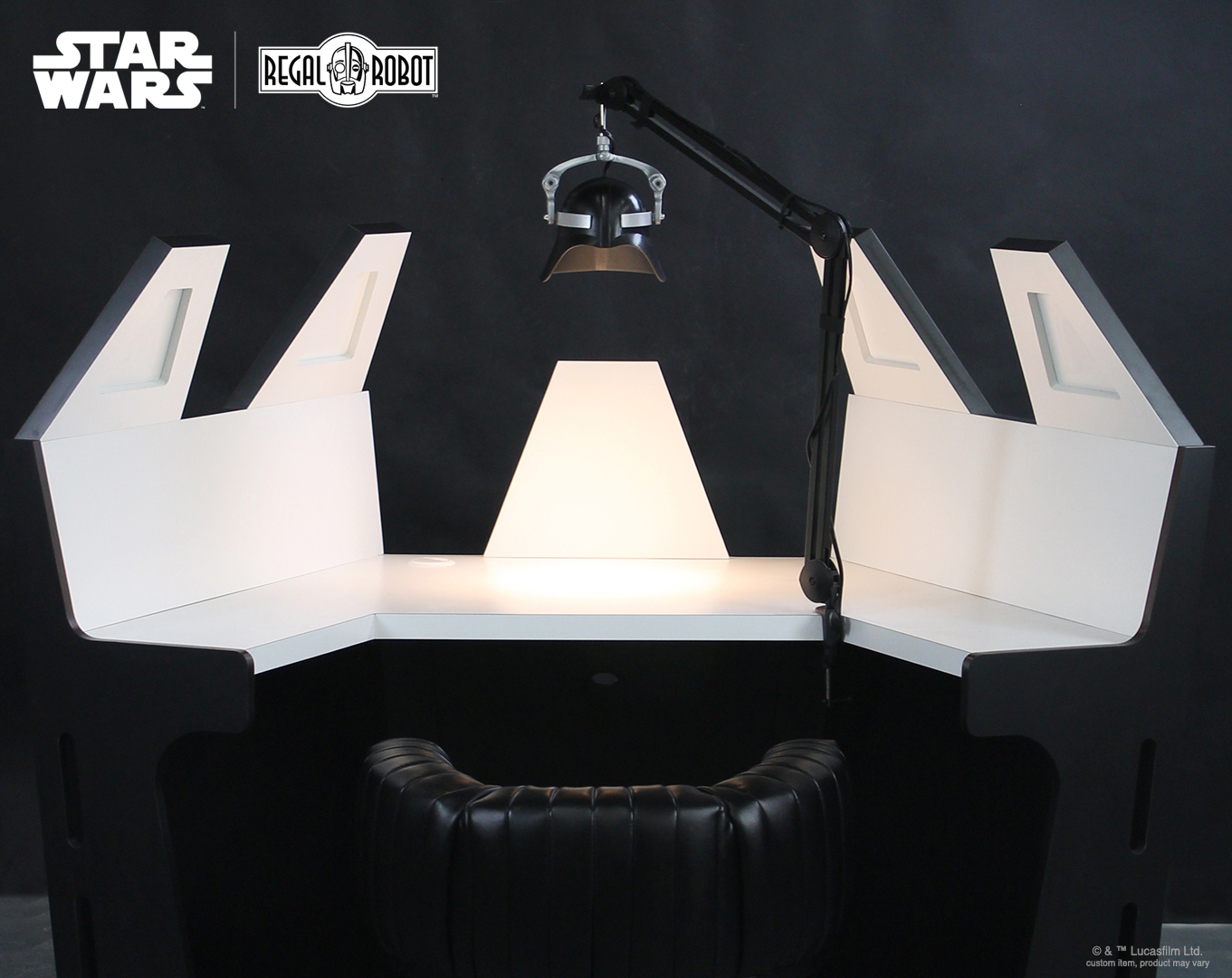 This Darth Vader desk is the perfect gift for anyone who appreciates the original Star Wars films. This is far from a gag gift, as the desk set is for people who are serious about their work and love Darth Vader. The set is completely usable and works really well as a quiet space to get work done.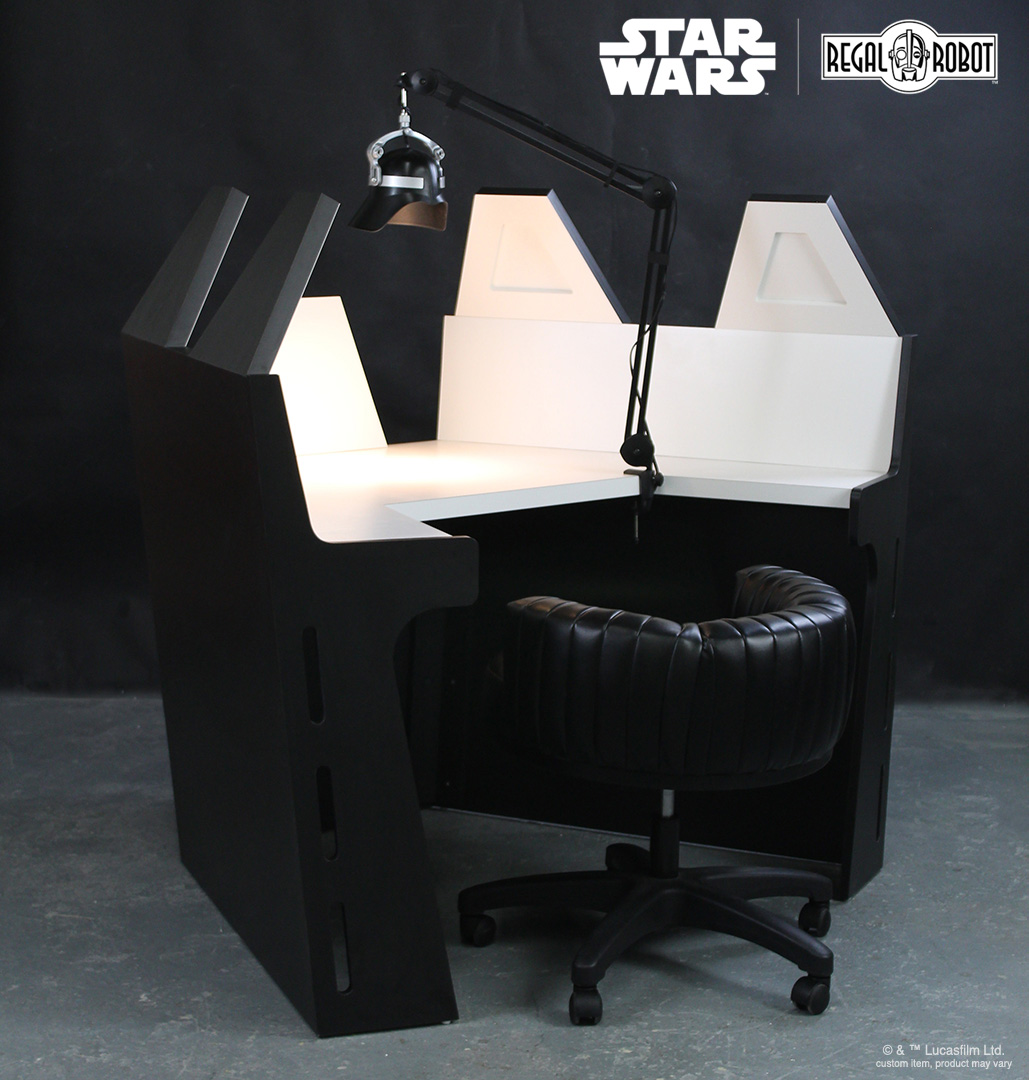 Not only is it a nice functional desk, but it also acts as a great conversation piece in a home office. It's hard to miss this huge, gorgeously-made piece of craftsmanship. It will draw people's attention and you'll be the recipient of a ton of compliments.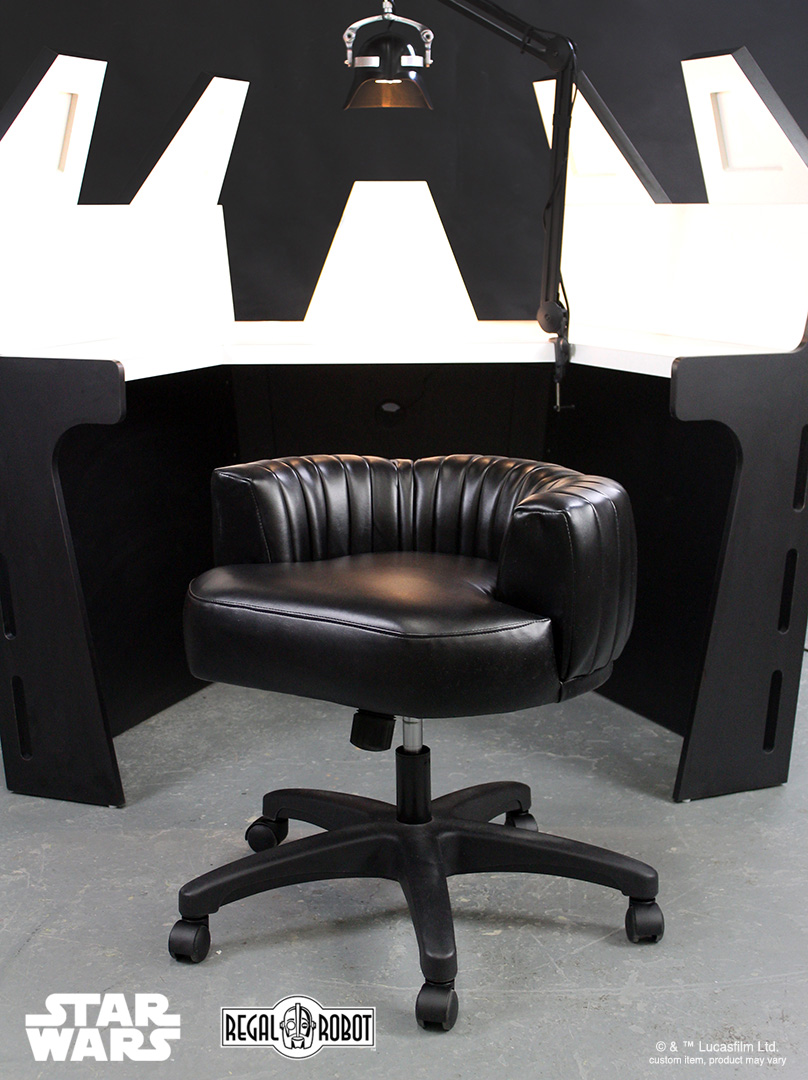 If you don't think this Star Wars desk has what it takes, you don't know the power of the Dark Side!