This 3-in-1 Survival Machete Includes a Knife, Tactical Tomahawk, and a Survival Saw
By Ryan on 04/18/2022 4:11 PM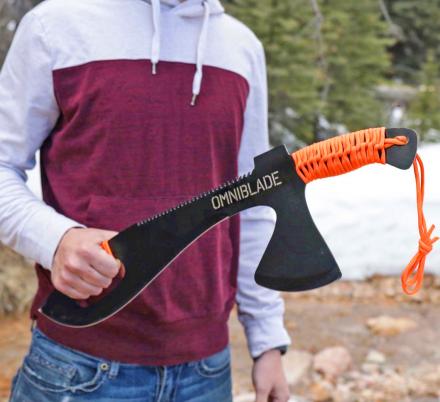 When it comes to survival tools, you can either have a lot of tools that fits into a small device or container that are all probably not that quality or long-lasting, or you can have large multi-tools with less tools on them that probably are heavy-duty and long lasting. Well, this one fits into the latter category.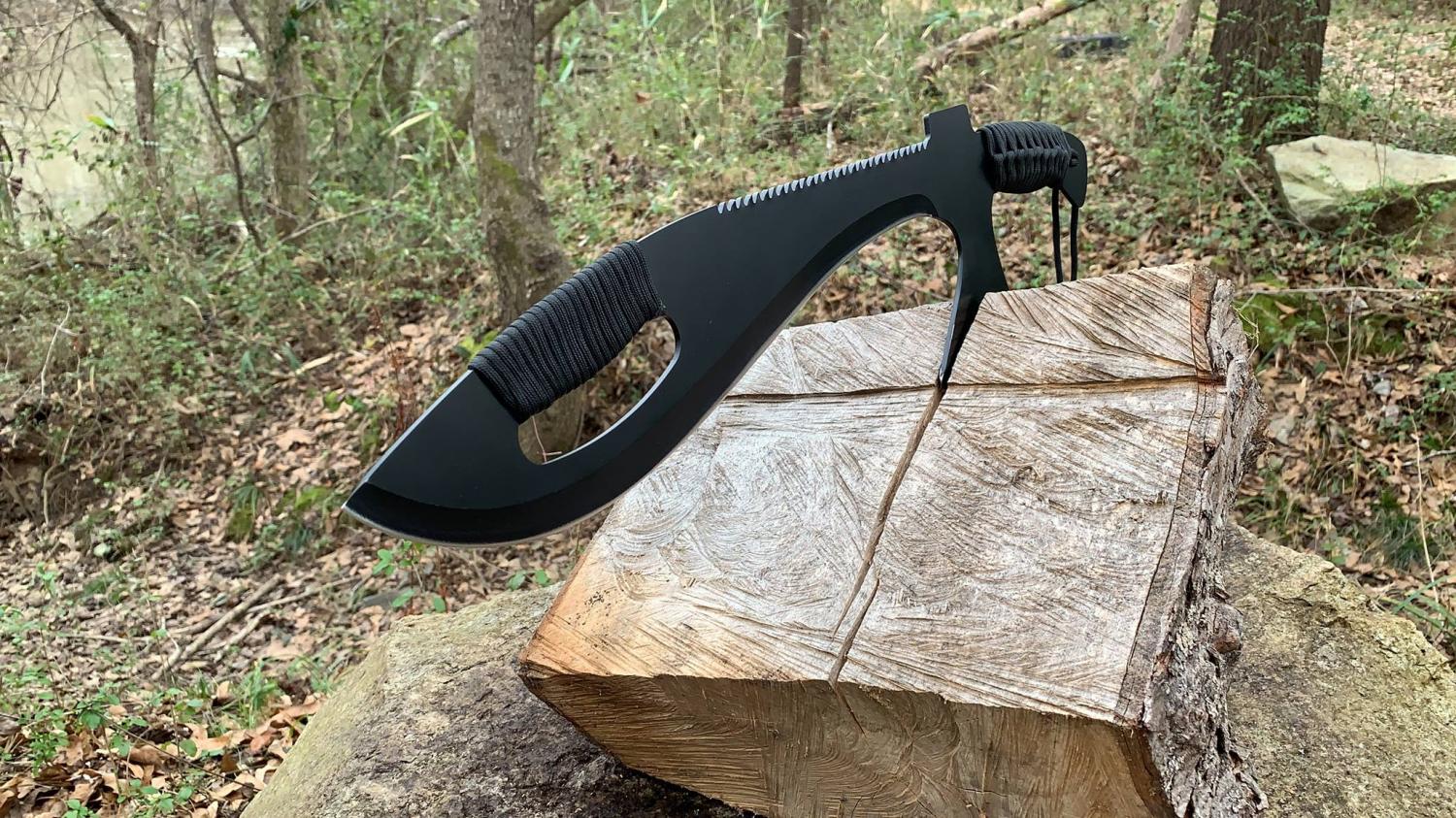 It's called the Omniblade, and it's a giant survival machete, that contains of course a machete, a tactical tomahawk, as well as a survival saw. It's a must for any outdoors enthusiast who loves slicing away debris on dense trails!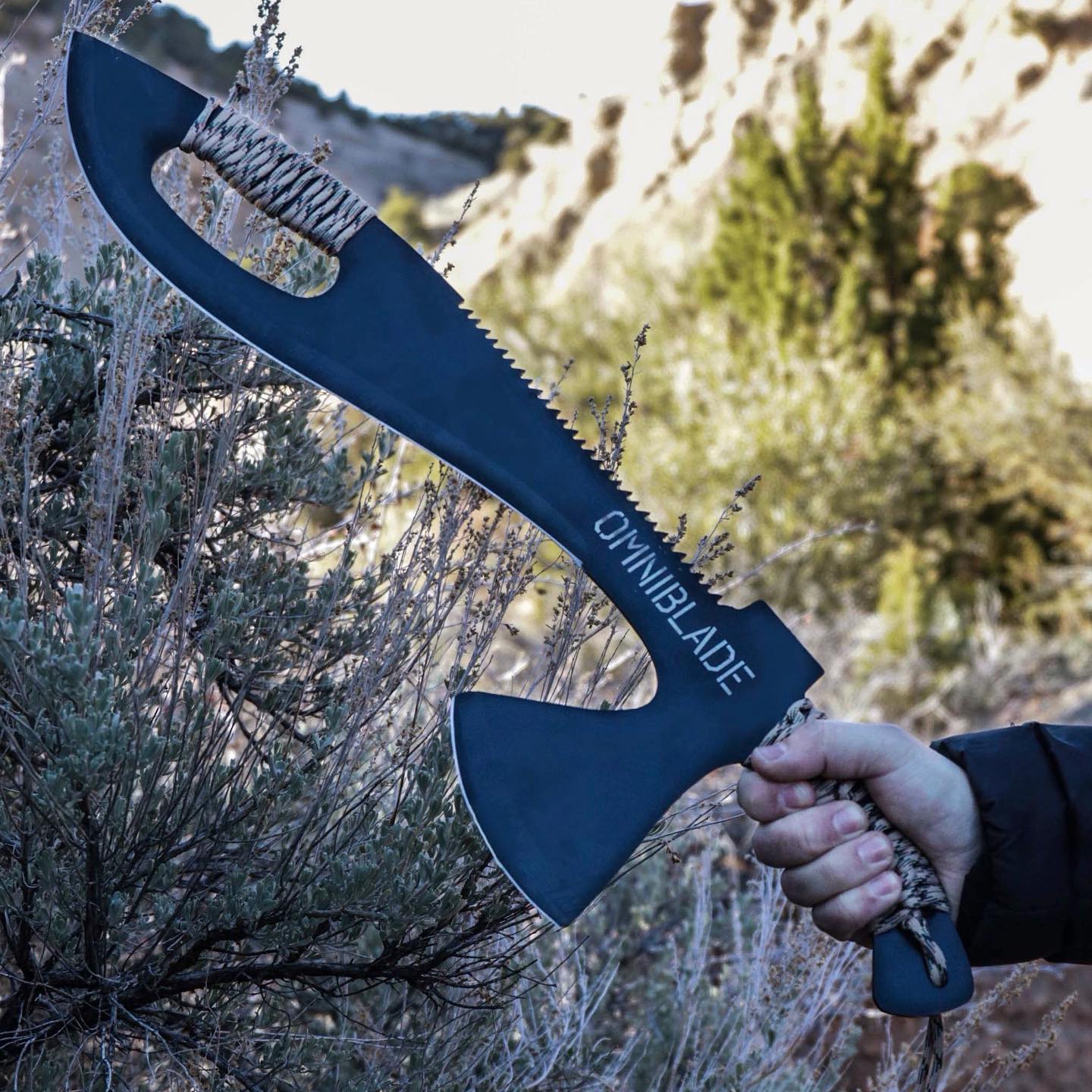 Made for the ultimate survival tactics, either that or some geek looking to play some live action role playing (LARP) and needs a giant blade that you'd find in some video games, the Omniblade has a one-of-a-kind design that's great for use while camping, hiking, and more.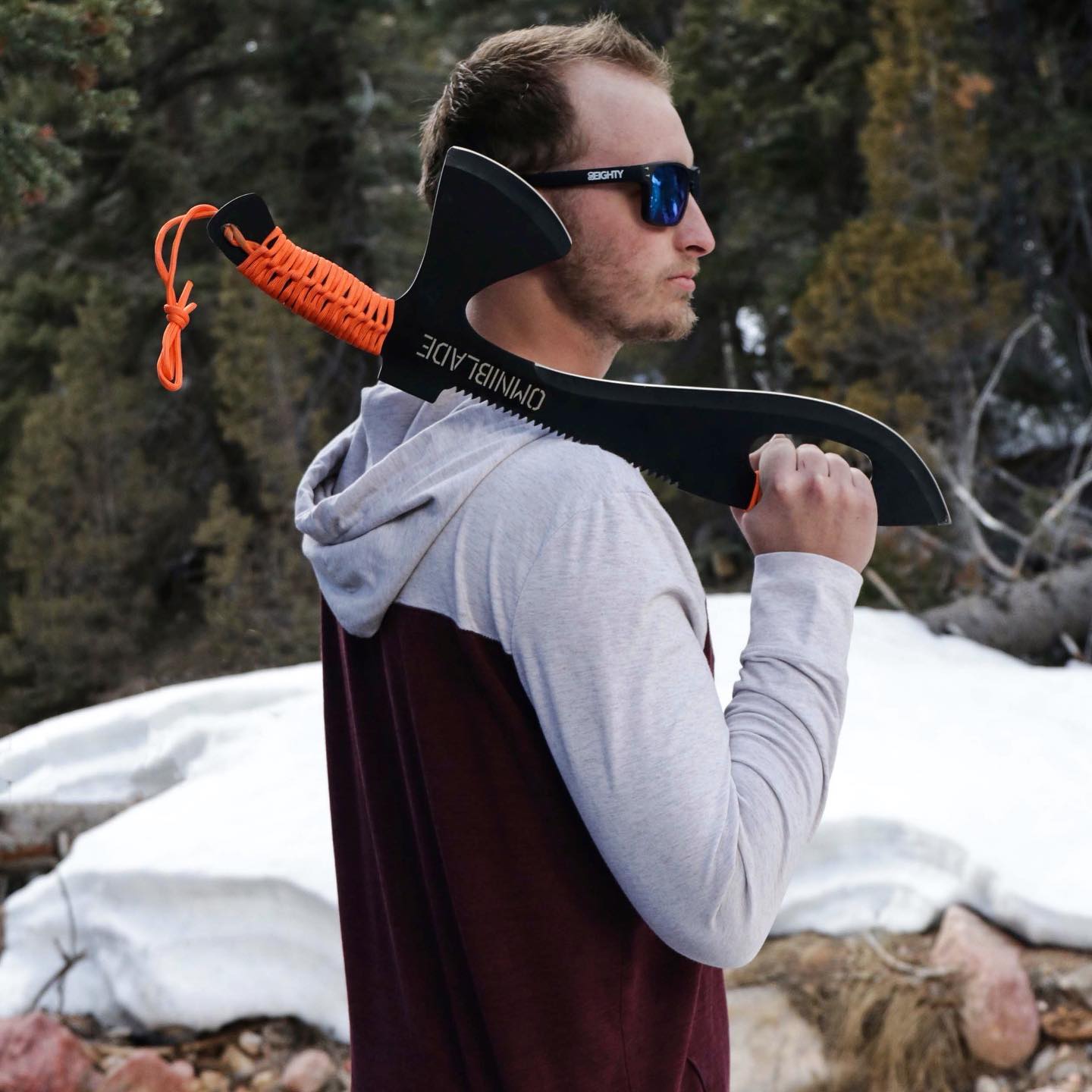 Another great feature of the Omniblade is that it has two hand-grips depending on which tool you're using on the device, and each handle is wrapped in paracord which makes it even more useful in survival situation.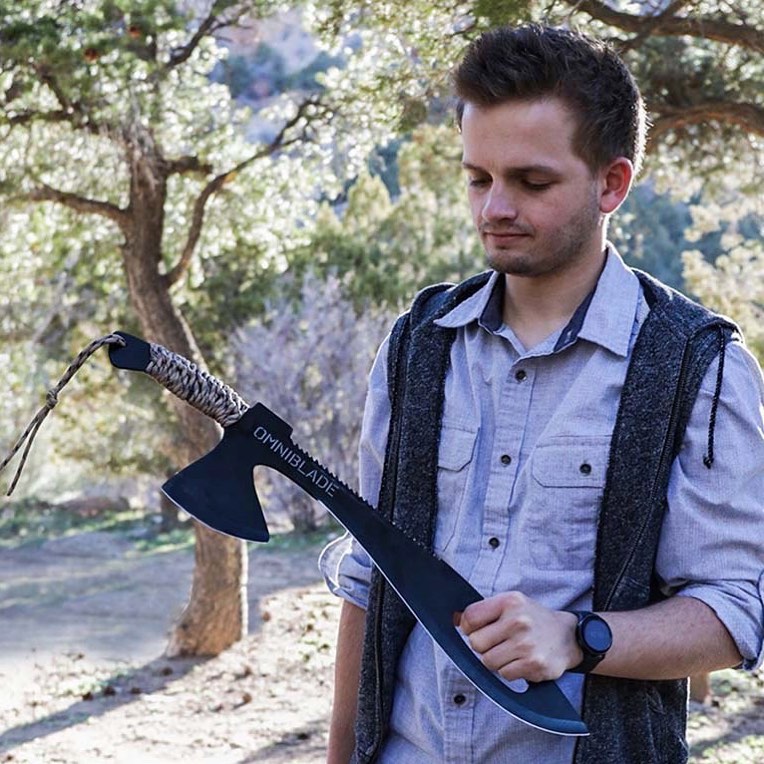 The paracord wrapped handles offer 21 feet of total paracord, which can be used for a slew of different things when you need it the most. One handle on the device lets you use the machete and saw, the other handle lets you swing or throw the axe with precision.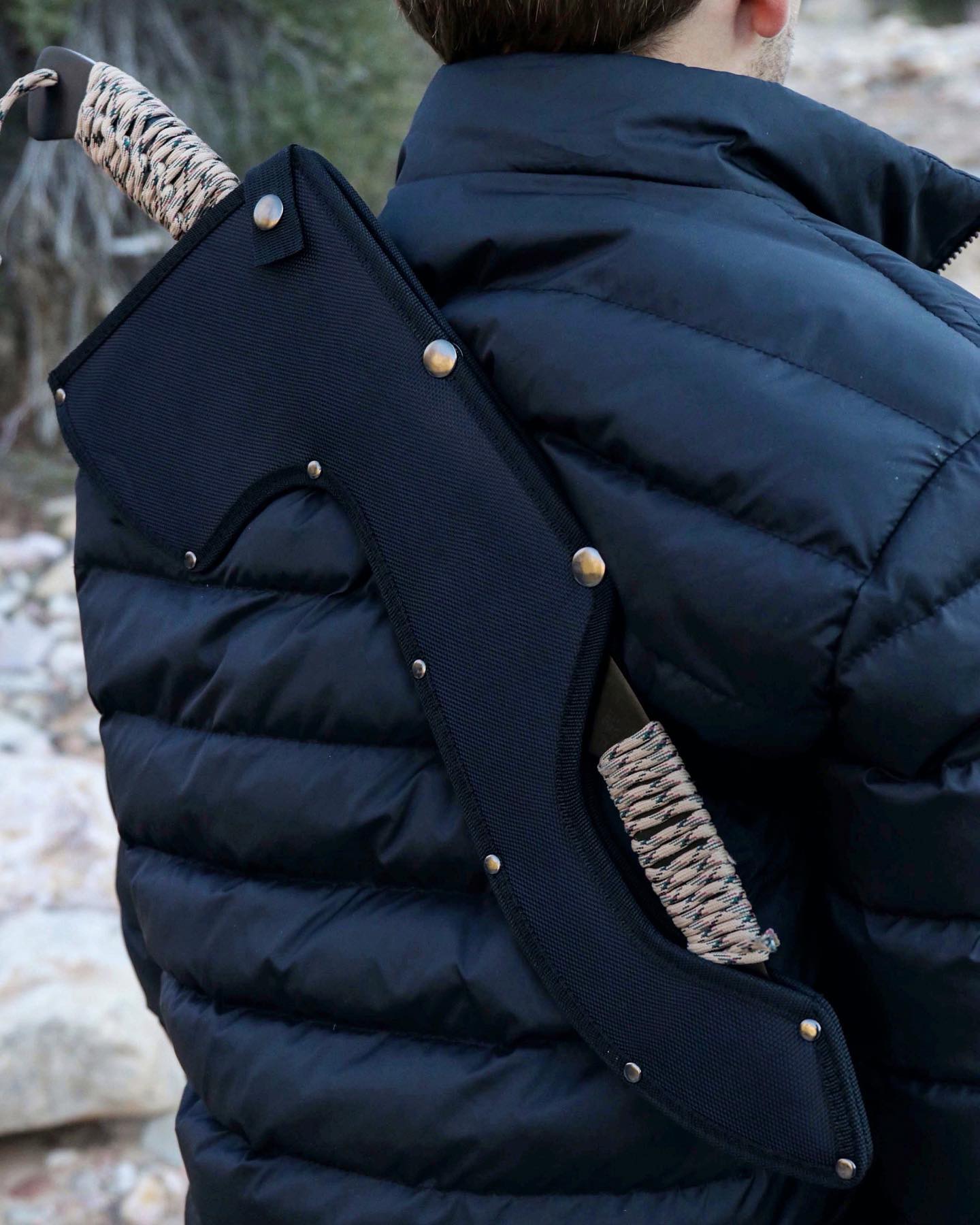 Made from premium hardened steel, the 3-in-1 machete can withstand anything you throw at it (or even you throwing it at things as well), plus it's finished in a crisp black that makes it look super sharp (as it actually is).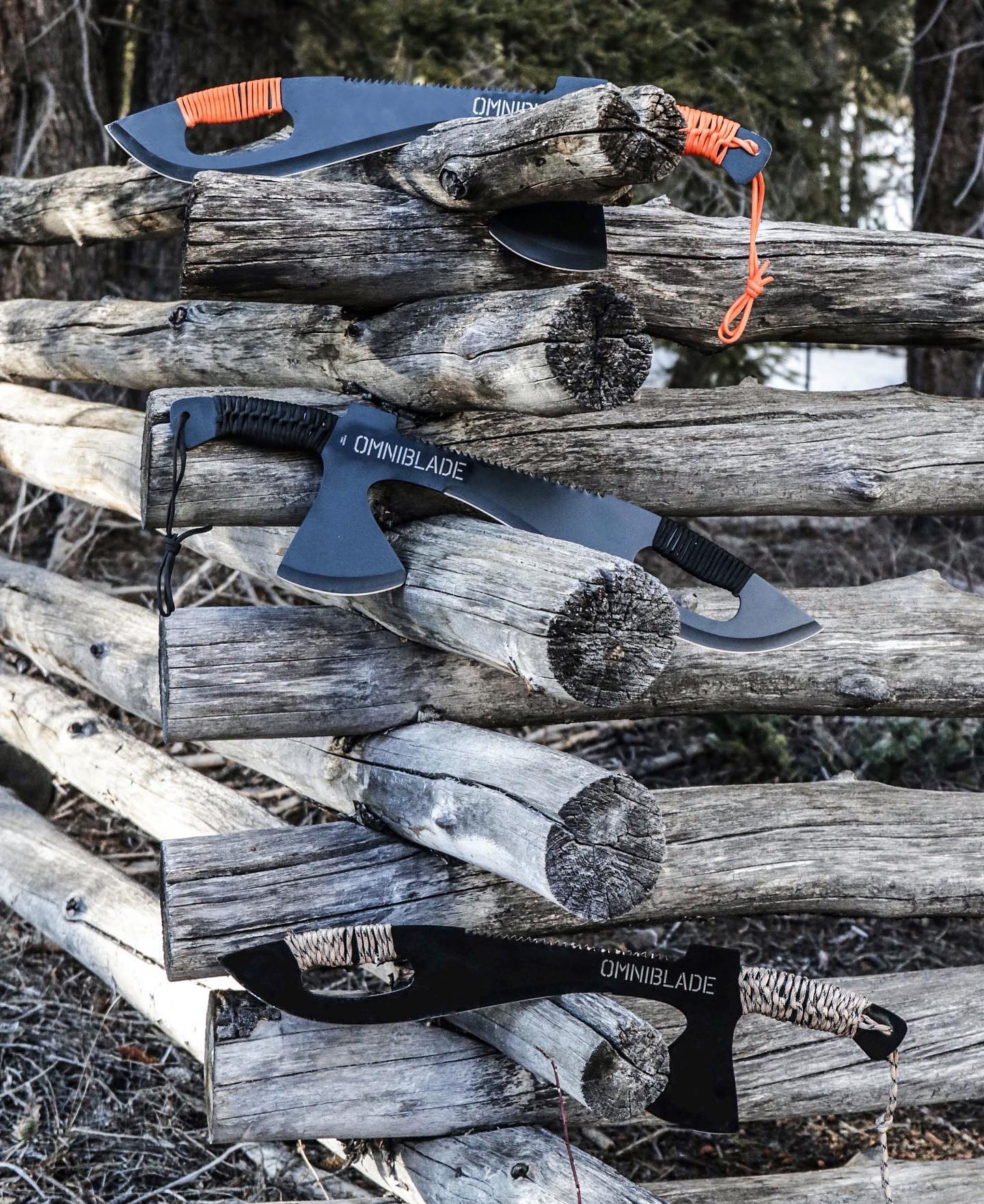 In total the Omniblade survival machete weighs 2.35 lbs, and measures 25 inches long x 8 inches wide x 1.25 inches thick.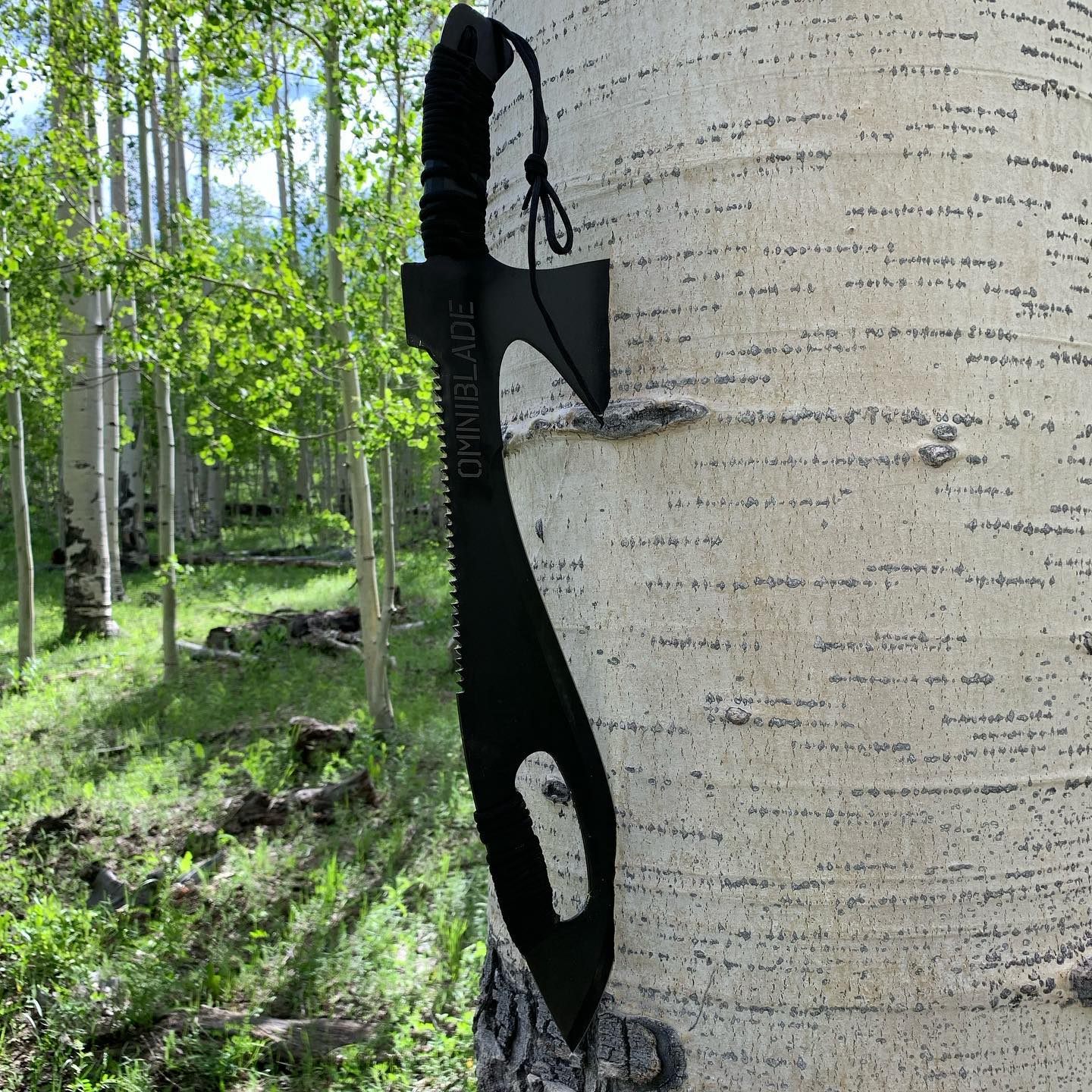 The Omniblade comes with a sheath that'll protect you and the tool when not in use, plus you'll look super bad-ass when you wear it around your back!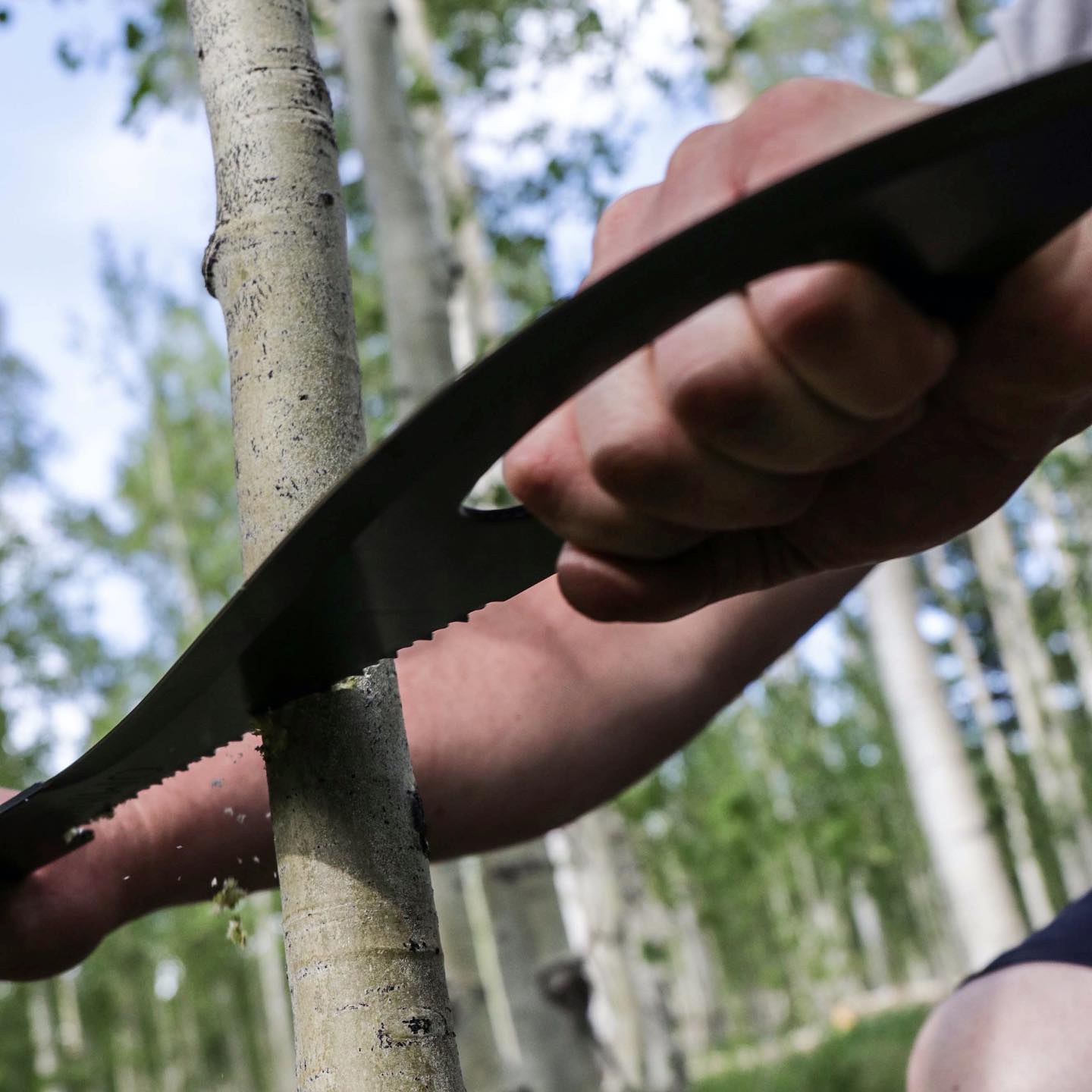 The giant survival machete tool comes in three different color options for the two handles, including black, orange, and camo.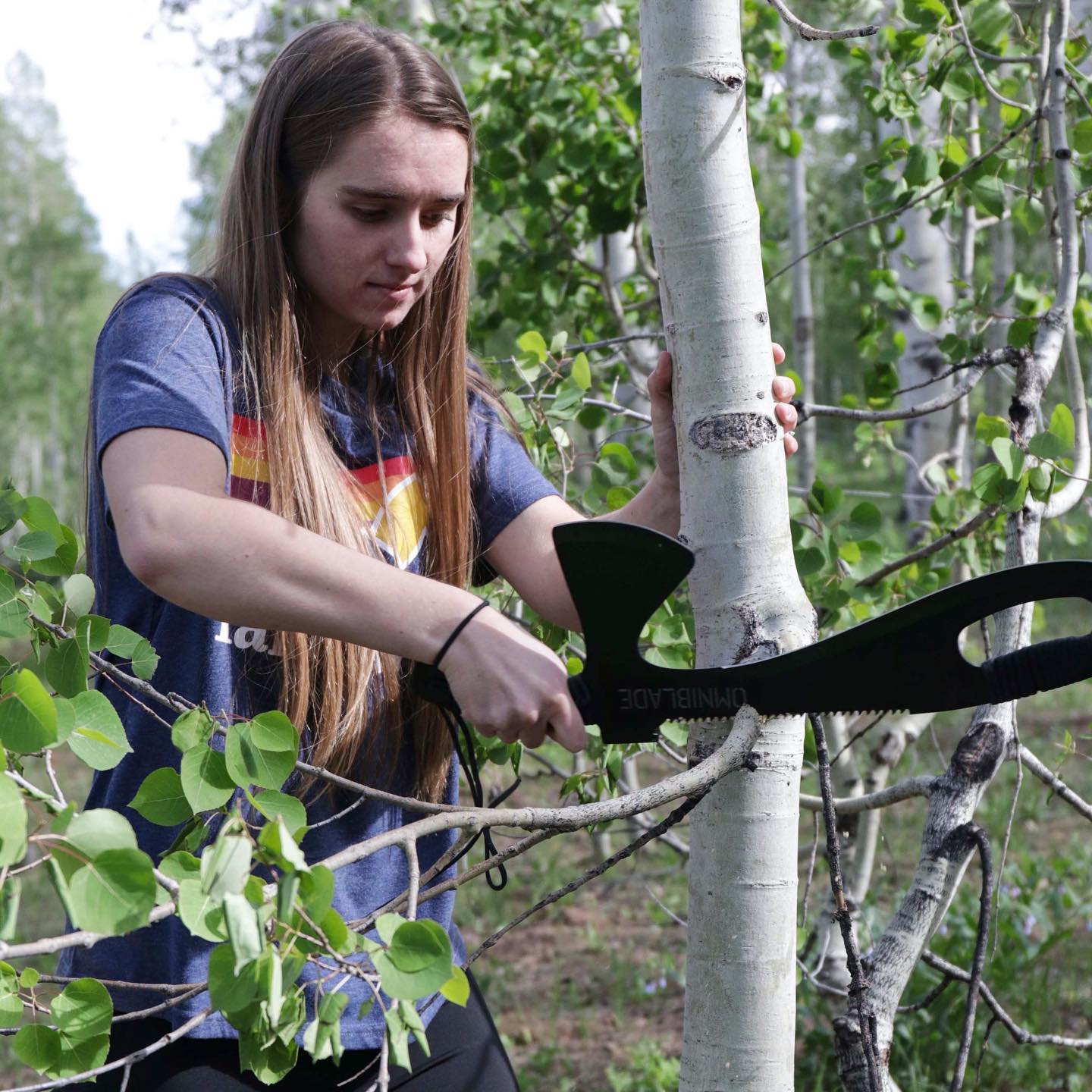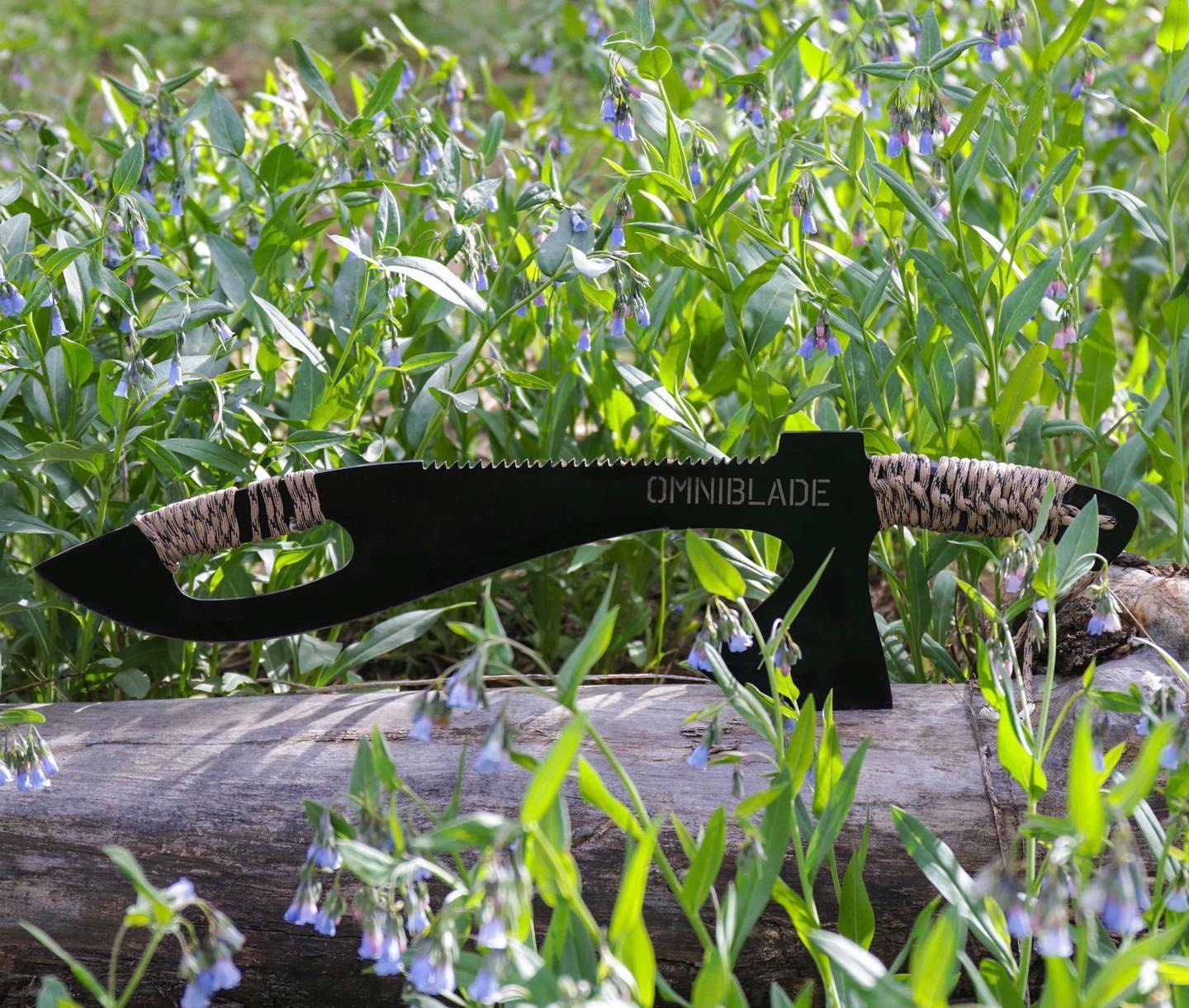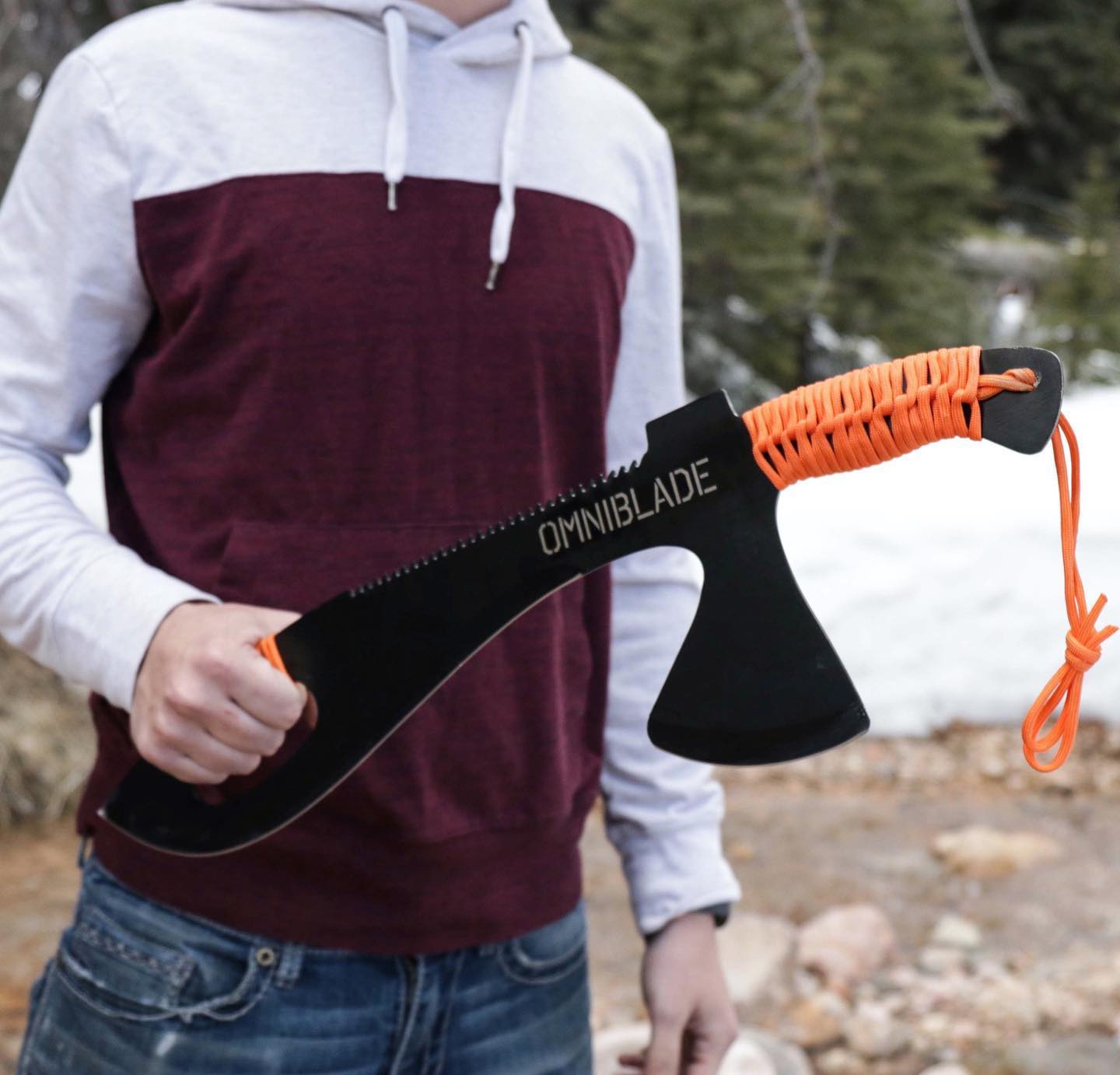 You can snag the 3-in-1 survival machete on Amazon for around 70 bucks!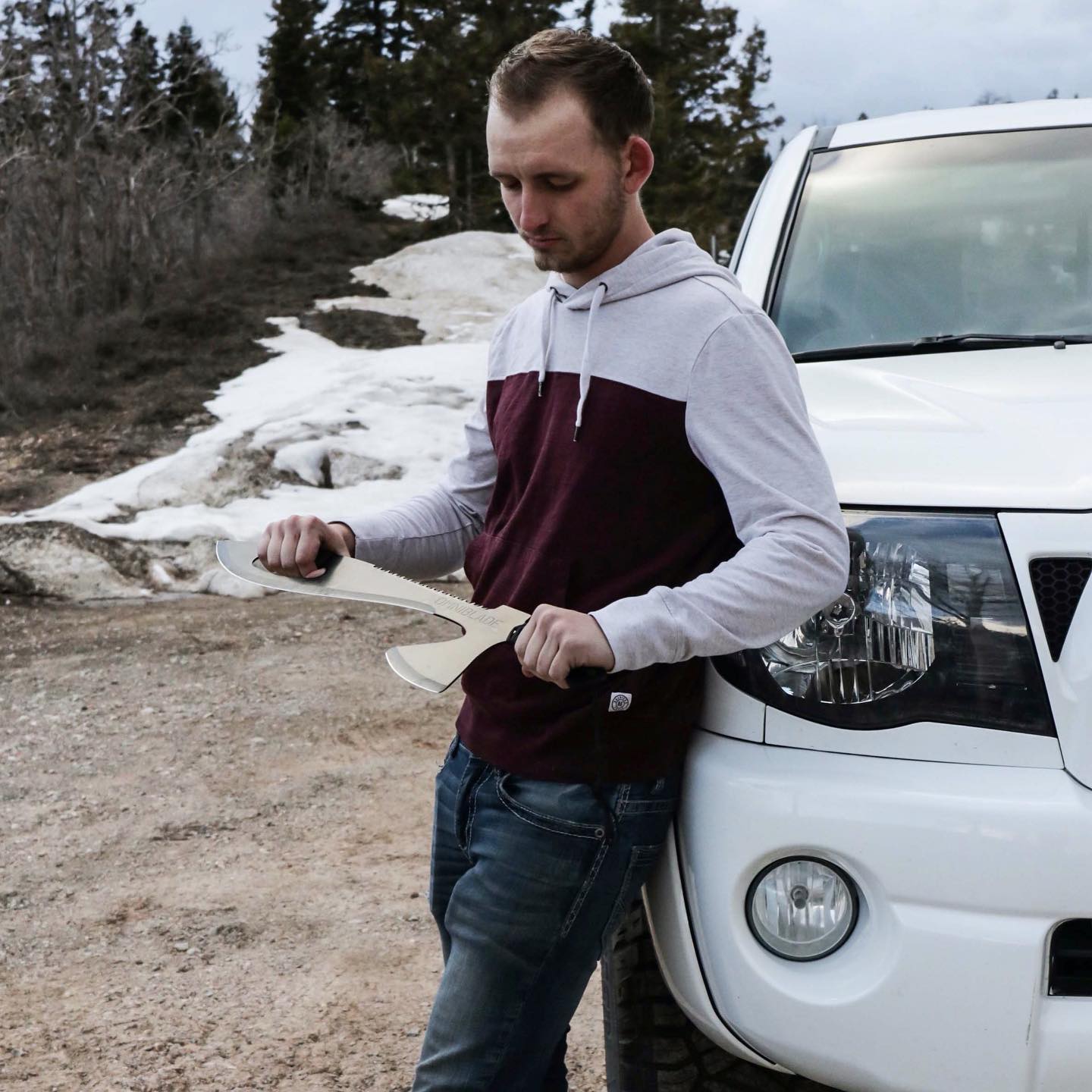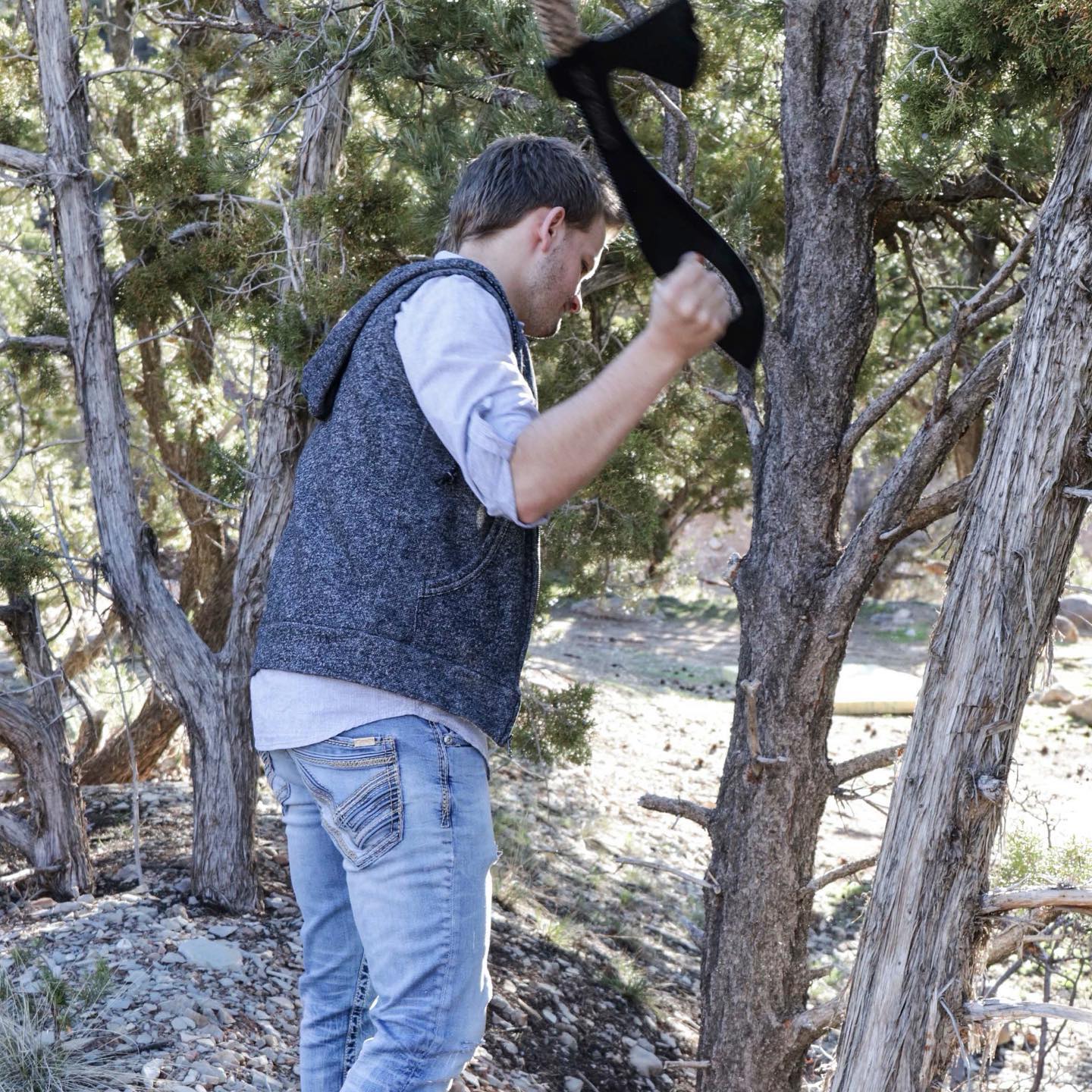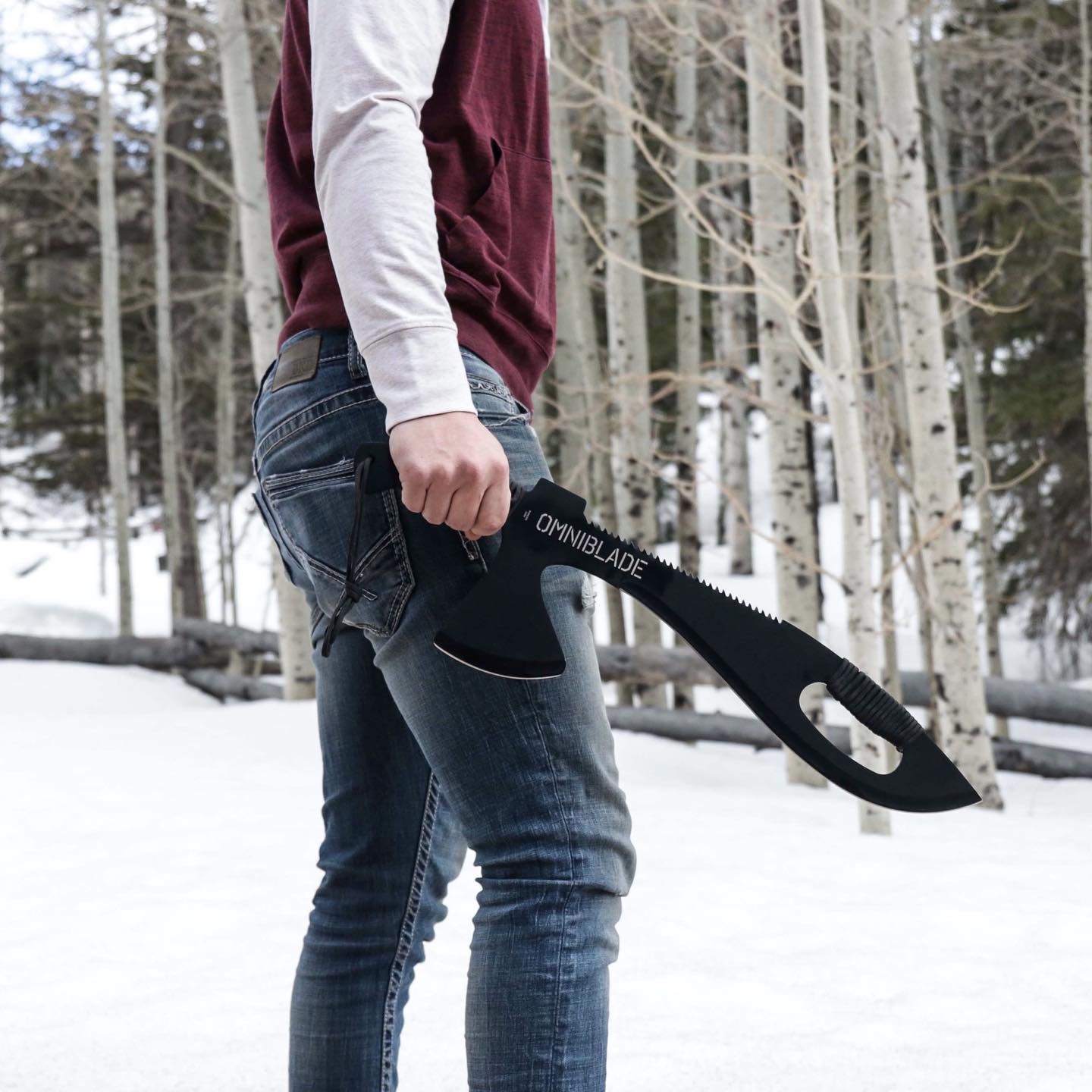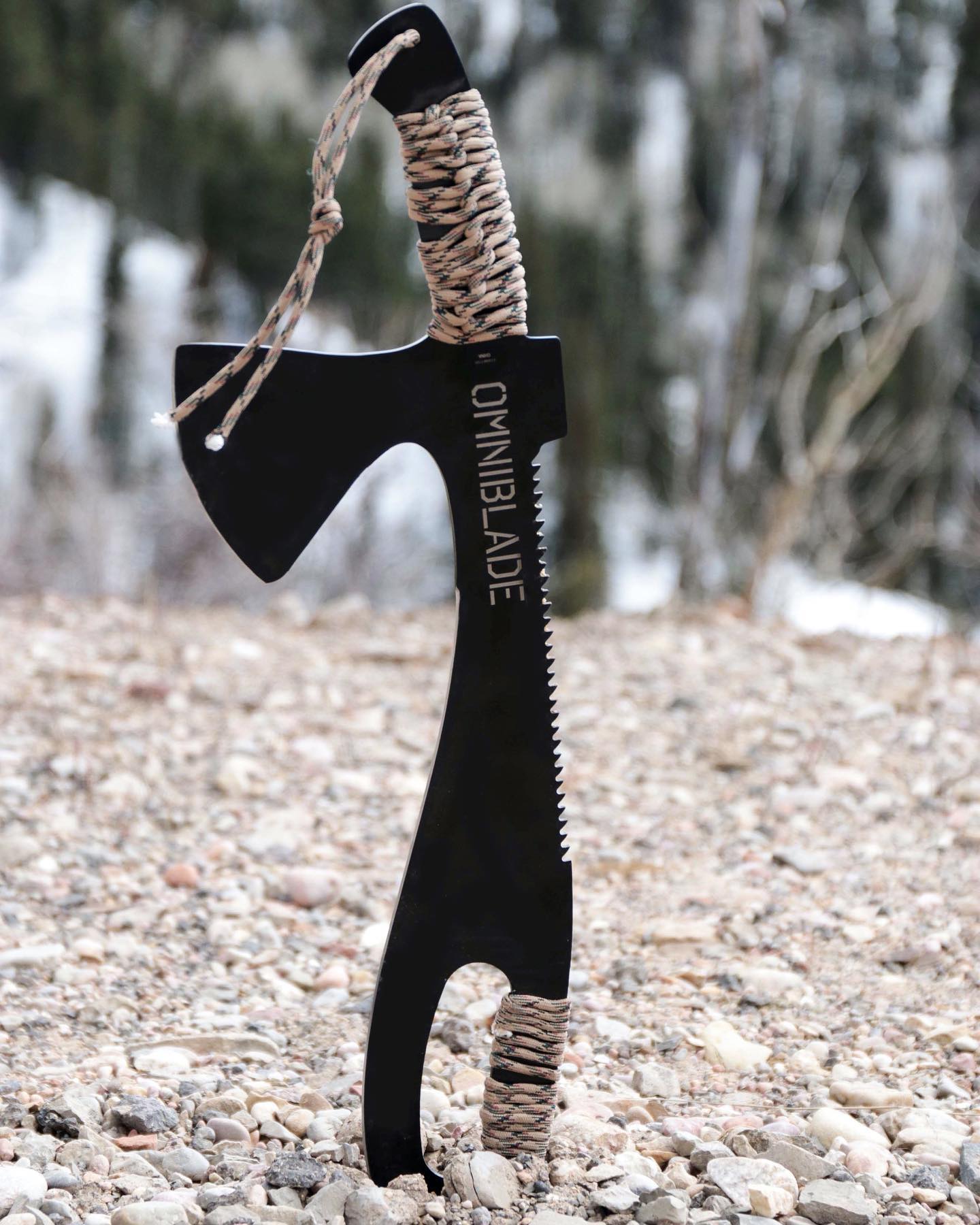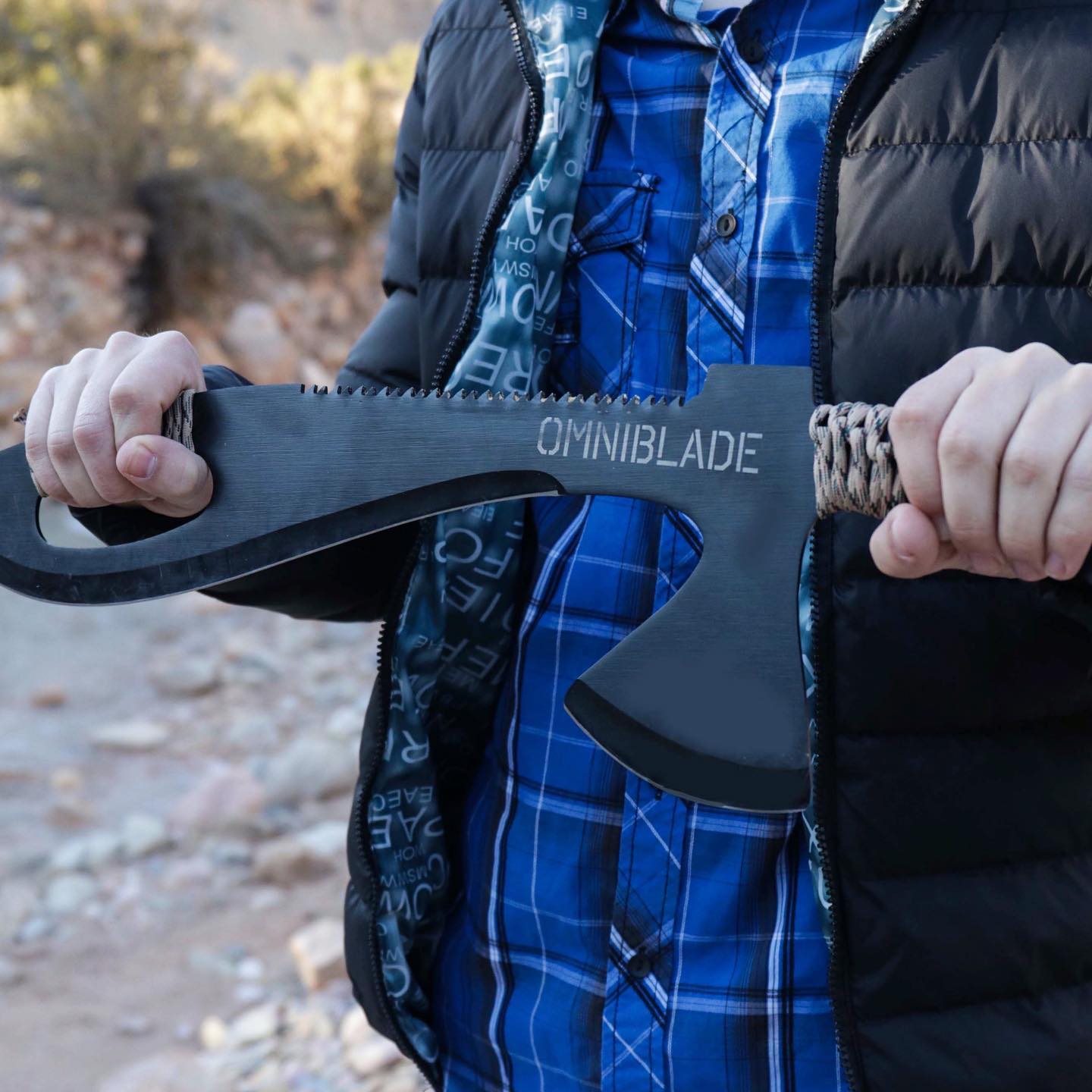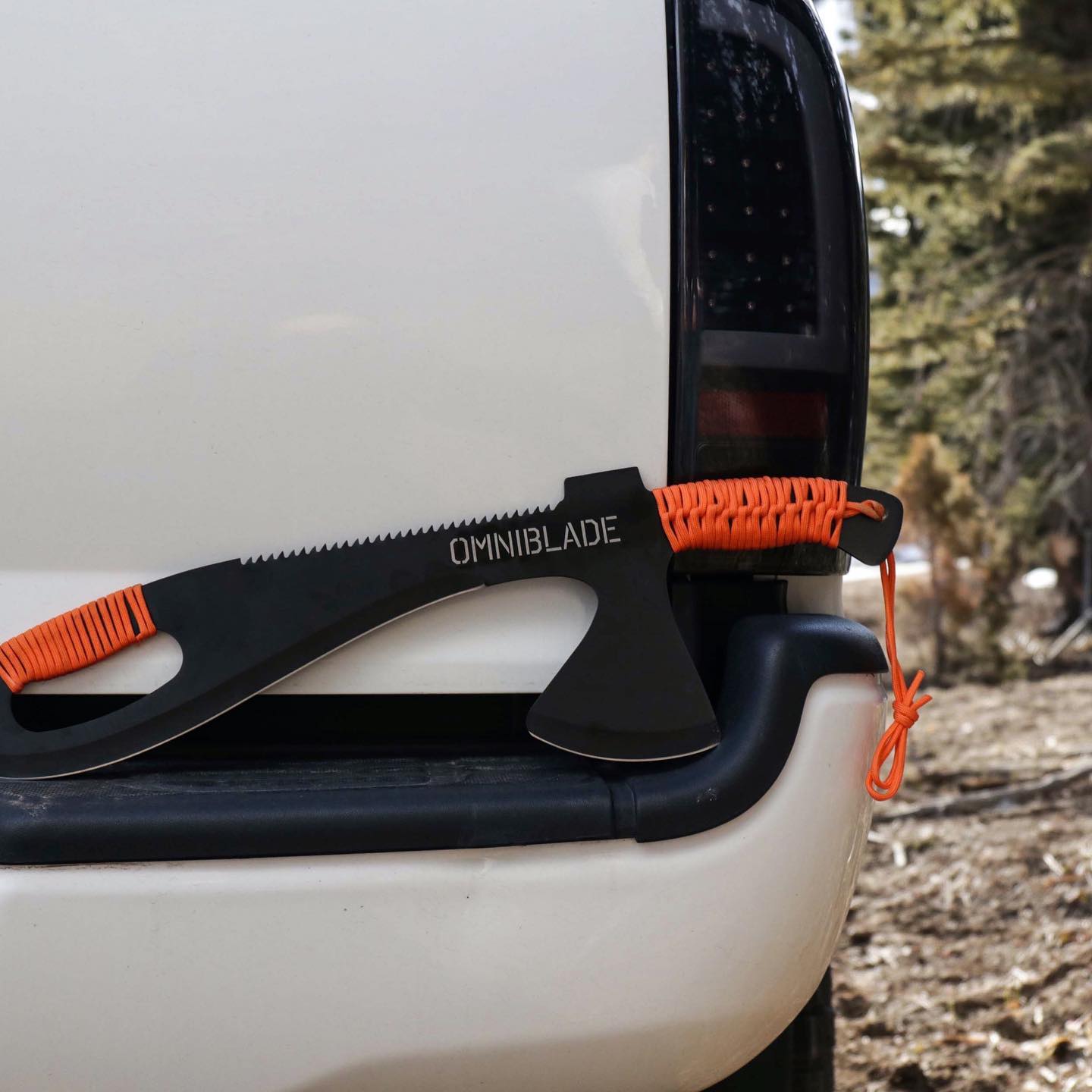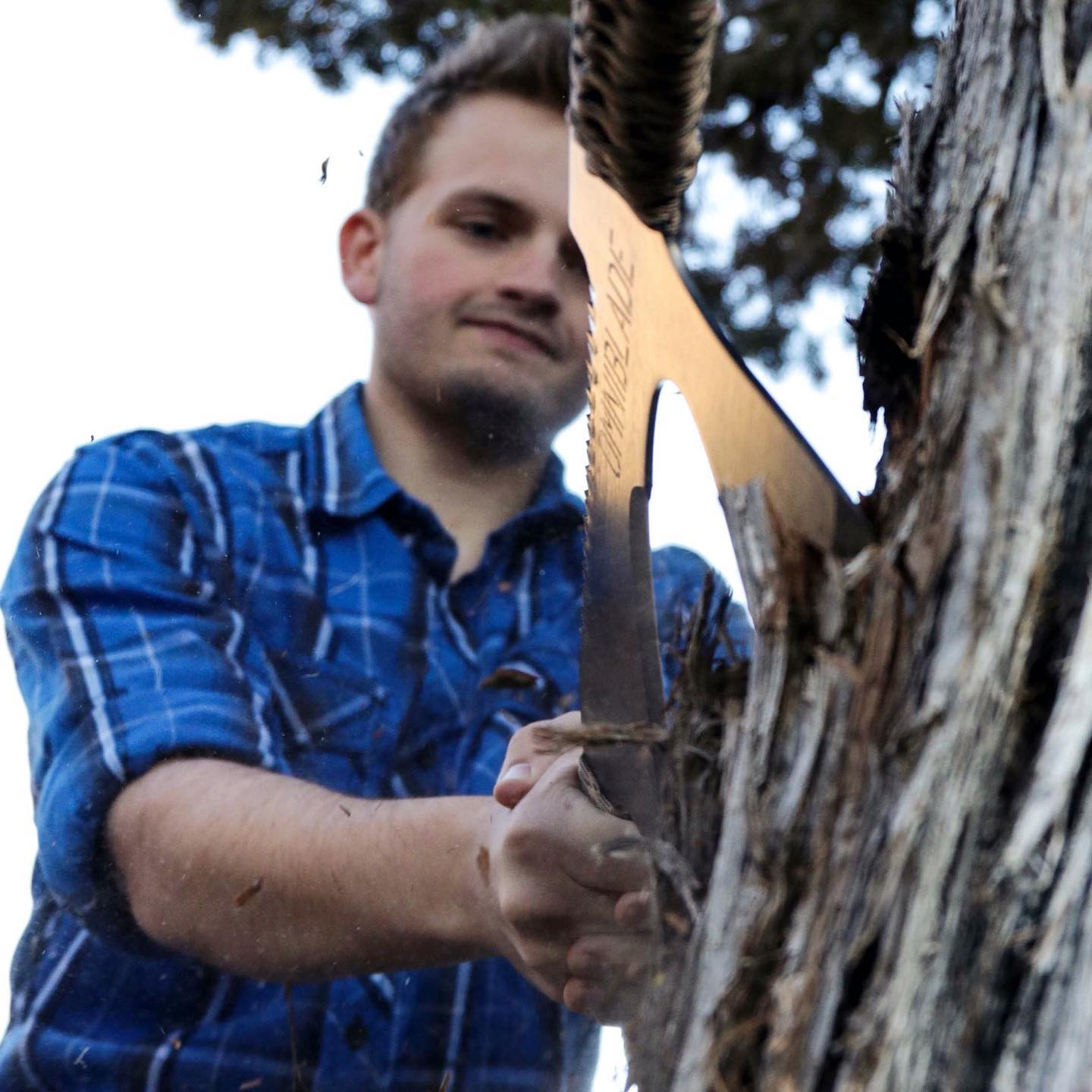 Check out the 3-in-1 survival machete multi-tool in action via the video below.
Subscribe To Our YouTube Channel