This Floating Bar Provides Shade, a Floating Cooler, and Lets You BBQ On The Water
By Ryan on 06/03/2021 9:53 PM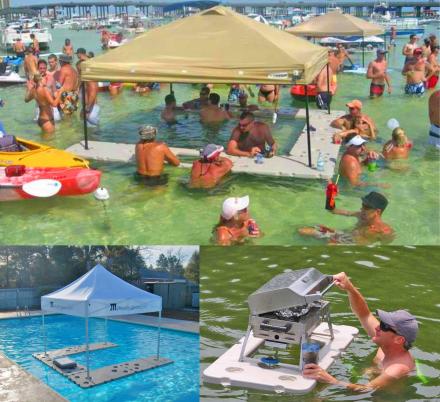 You may have seen the floating umbrella that we featured a while back that allows for a bit of mobile shade while in the pool. Well, if you're looking to take that idea to the max, then you may want one of these incredible floating bars. It's called the My Floating Bar, and it's made up of 5 large floating panels that form the shape of a little bar, and it's filled with cupholders, and there's even a spot for your cooler to float as well. You can even get an add-on panel that you can use to bring a mini BBQ out on the water to cook up lunch or dinner on the lake!
The great thing about the floating bar is that it can be used both in a pool or in a lake or river, and allows tons of people to gather around it on all sides of the floating panels. Each panel features at least 4 cupholders so there will be more than enough spots for people to rest their drinks while they swim and socialize.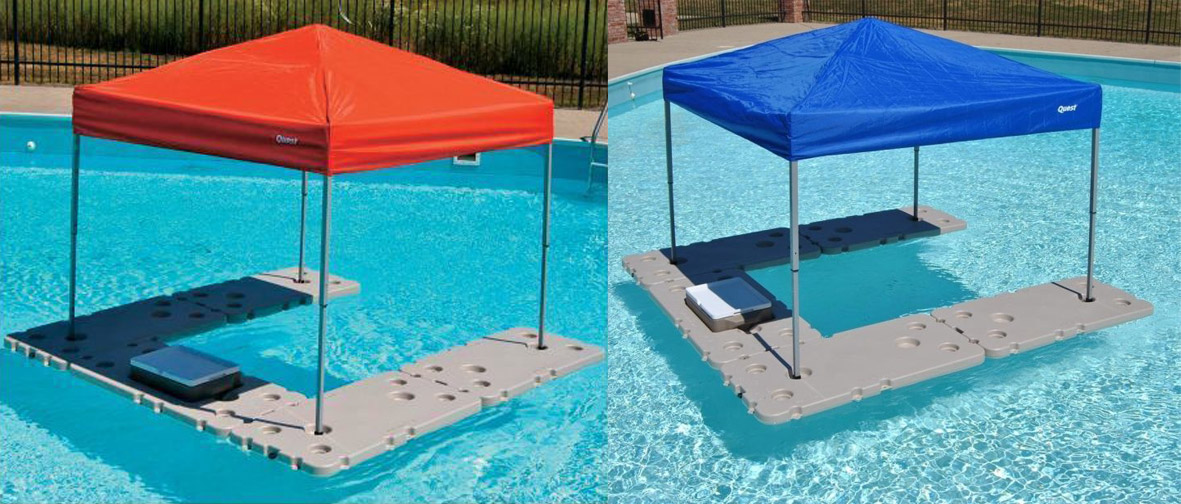 A canopy attaches right to the floating bar so that you get shade right in the water. This way you can get some shade while hanging out on the inside of the floating bar, or opt to hang out on the outside of the bar if you'd like to get some sun. The shade canopy connects right to 4 specially made holes in the floating panels and makes for a great way to enjoy the pool or the lake while staying protected from the sun.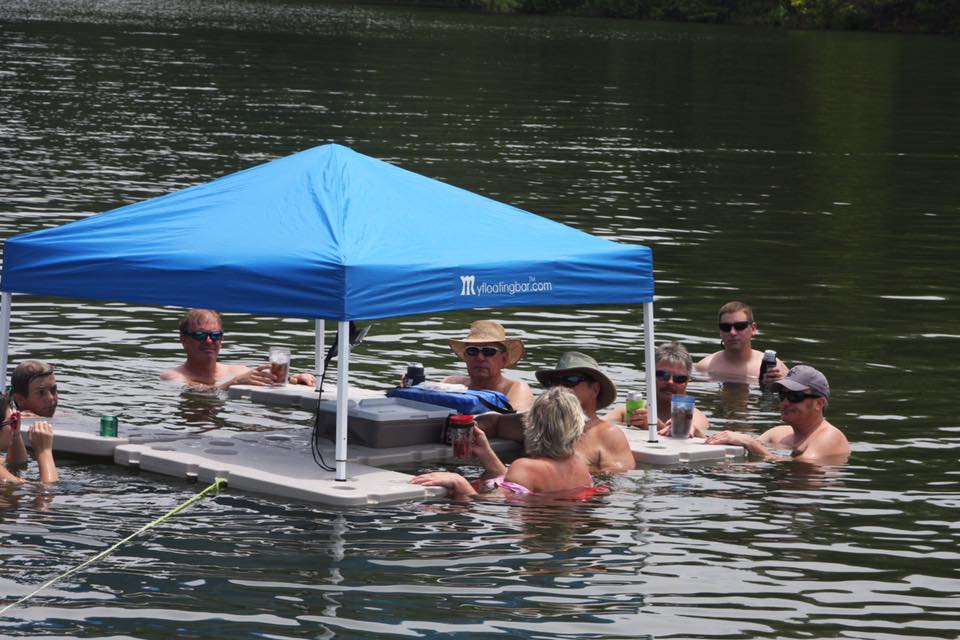 "It's basically an adult version of Legos"
The floating bar comes in two different sizes, including a smaller 6 piece that measures 6 feet long x 6 feet wide, and a larger 8 piece version that measures 10 feet long x 10 feet wide. If you're just looking for a tiny spot for your cooler and a mini umbrella, they also offer a 1 piece cooler holder for a lot cheaper, as well as a 2 piece with a little extra room. They also offer an extra large 13 piece version that's probably more-so made for businesses or extra large parties, this version measures 20 feet long x 10 feet wide.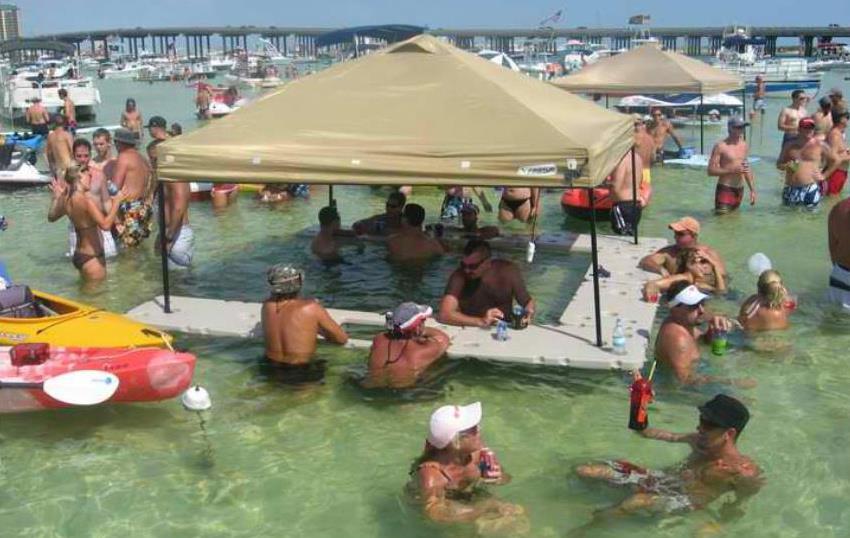 They also offer a bunch of cool accessories to go along with the floating bar, including a drink caddy that attaches to one of the poles of the canopy or umbrella, a connectable fishing accessory that allows you to drag along your fishing tools, lures, and accessories through the water while fly fishing or shore fishing (also great for hunting). They also offer a separate 6x6 canopy that attaches to their panels, as well as individual floating bar panels if you'd like to create your own style floating bar.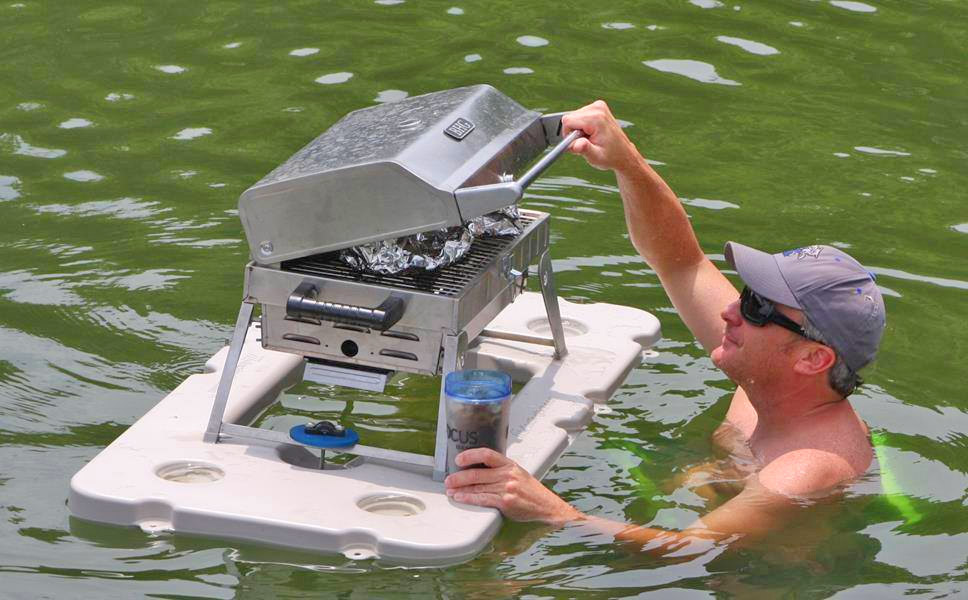 Check out the floating bar with attached shade canopy in action via the video below.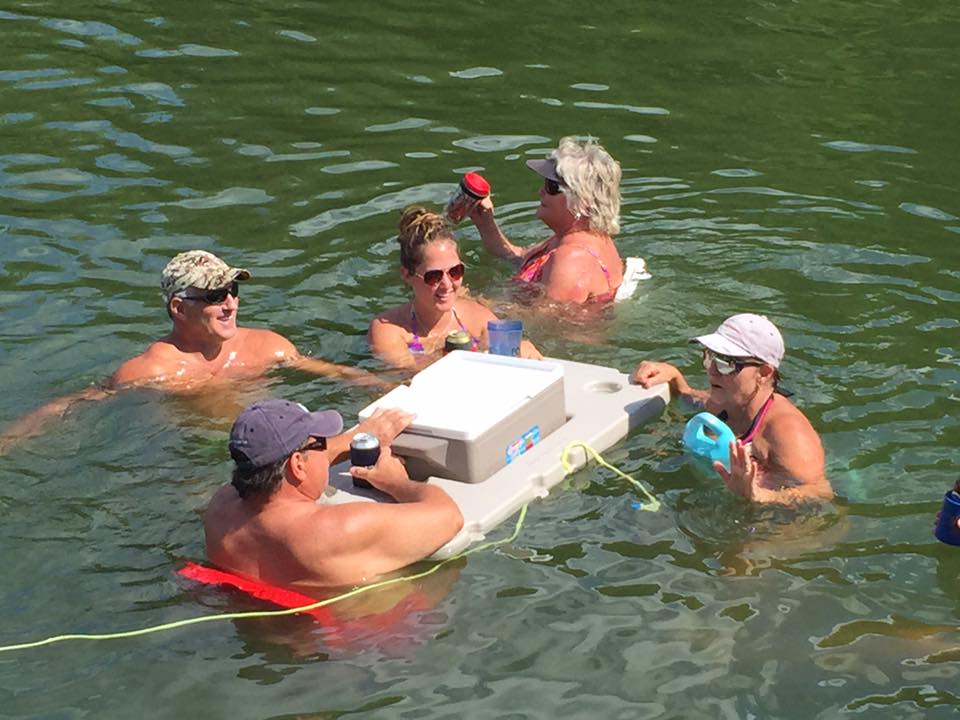 Use one of the specially made floating panels to hold a mini BBQ for grilling right on the water!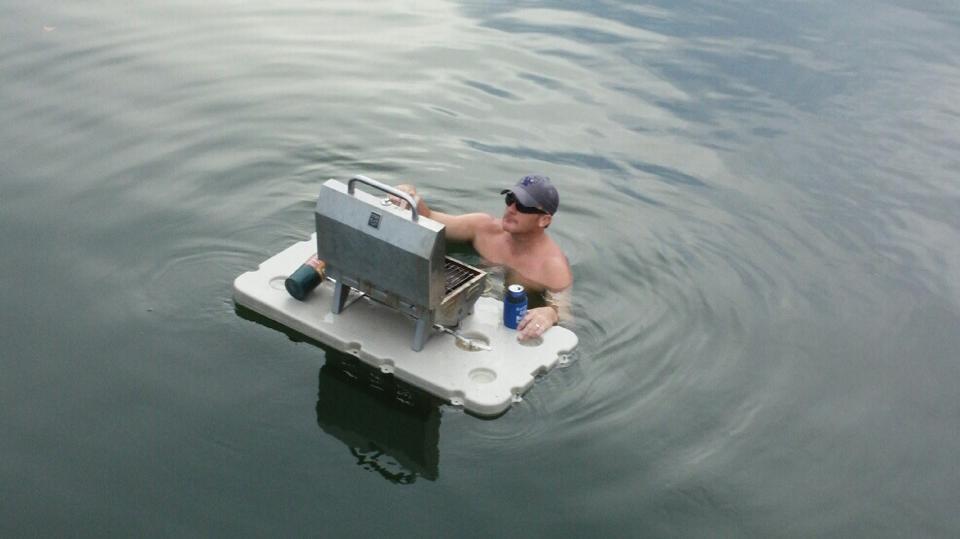 This person used an an empty cooler to hold their kid! Probably not recommended though!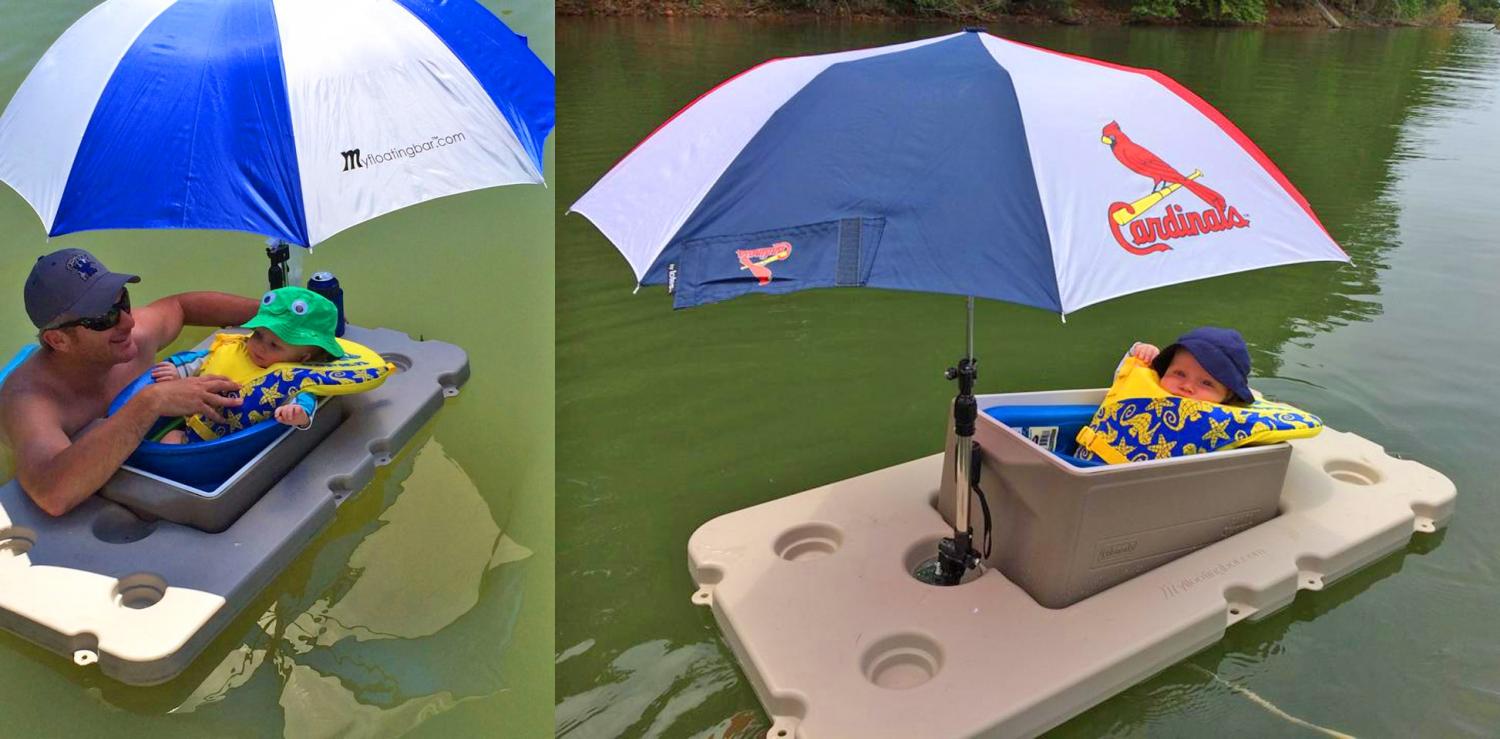 You can use it with or without the shade canopy depending on who wants shade while in the water.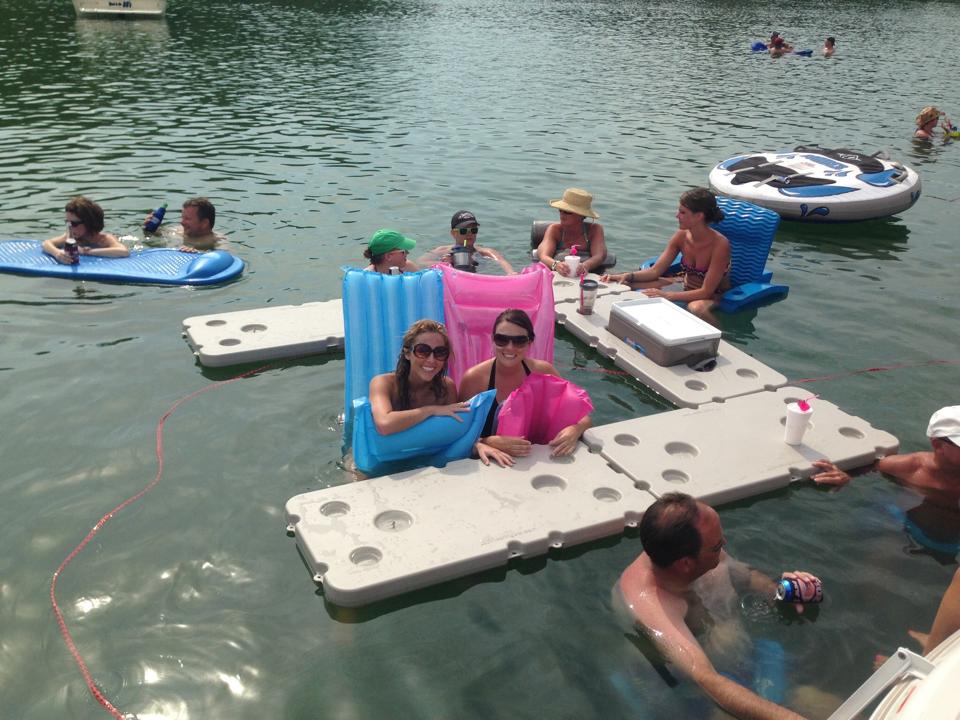 The modular floating pieces let you create your own arrangement.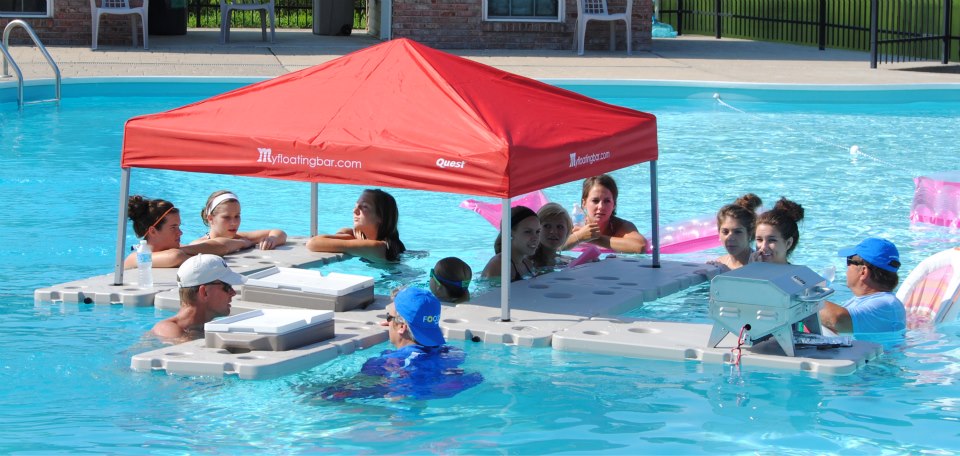 Funny signs optional!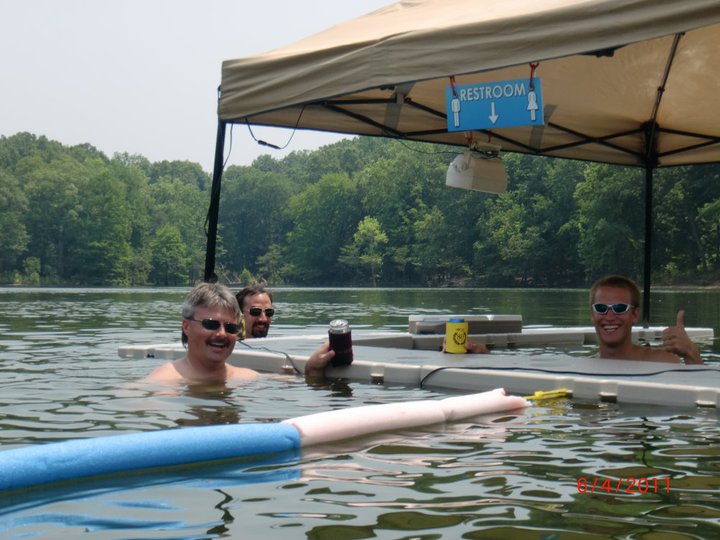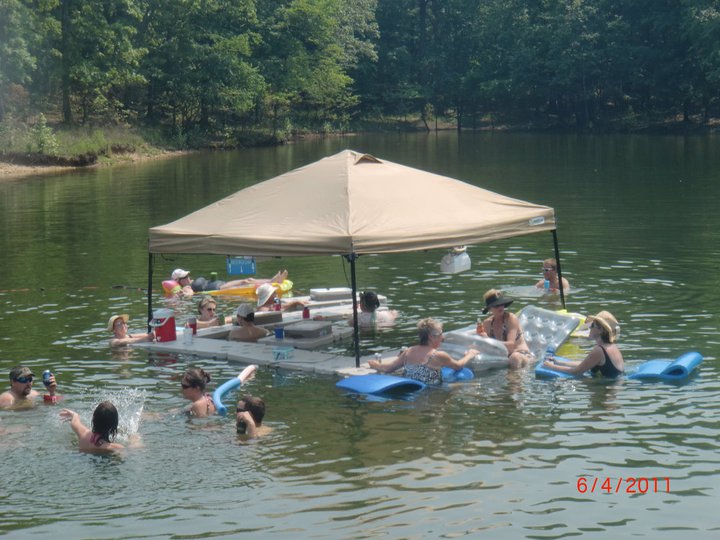 Attach a rope to a floating cooler panel so it doesn't float away!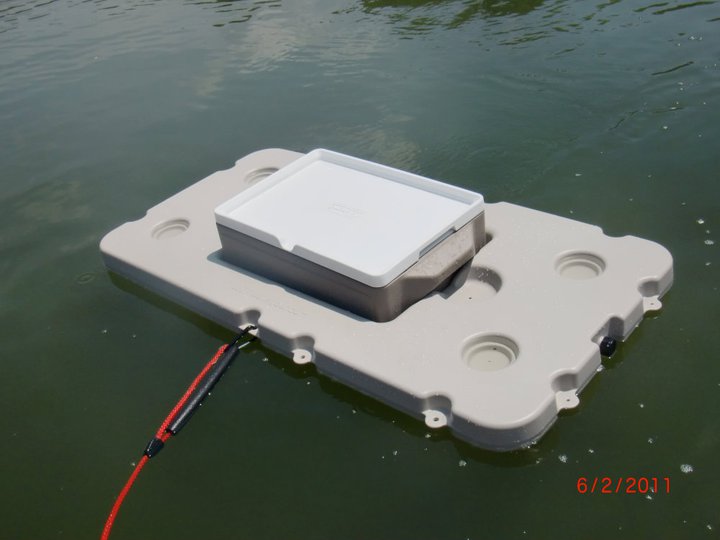 The floating bar is great for use in the lake or in the pool!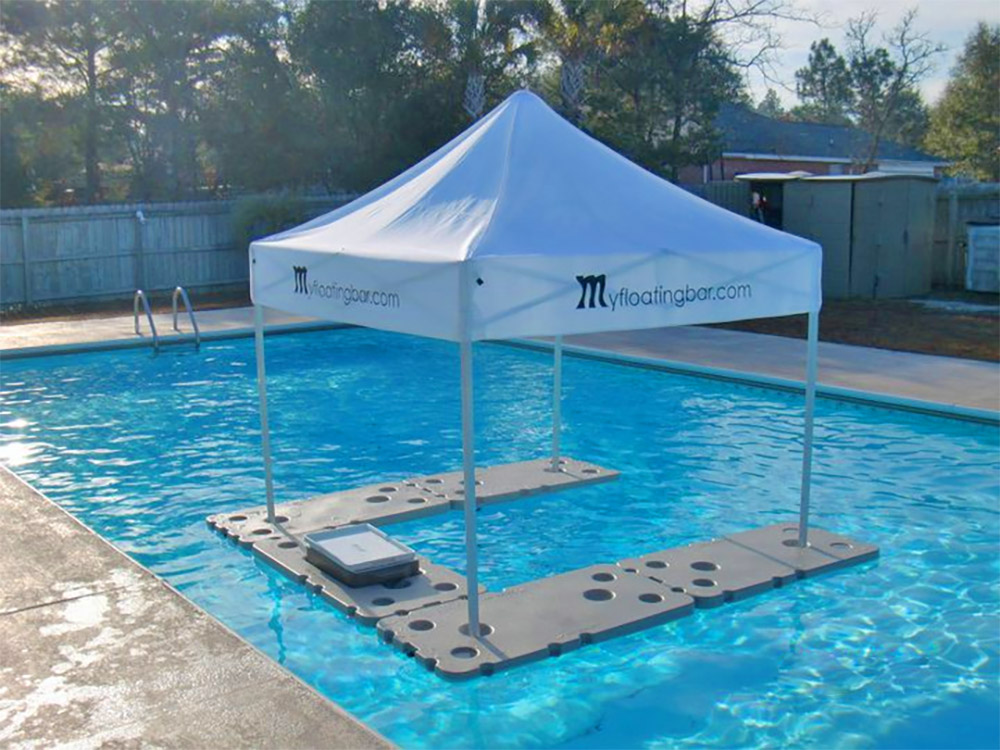 The floating bar comes in a handy carrying case.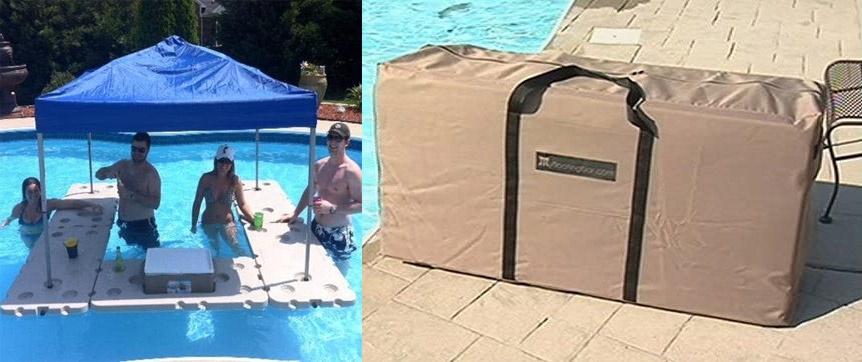 You can even use the floating bar on land as a tailgating table, conference booth, and more. Here's their giant 13 piece version that measures a massive 20 feet long x 10 feet wide.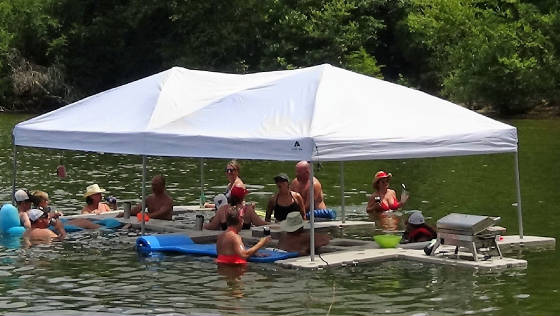 That's one way to use the add-on drink caddy.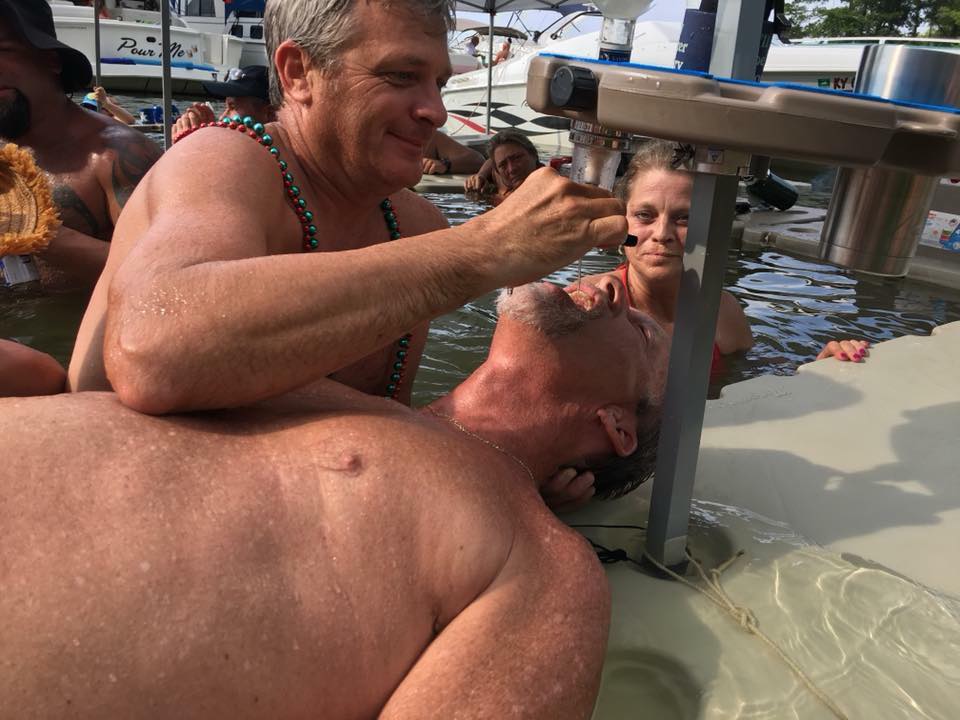 Here's the floating fishing table accessory that can also be used for water hunting. Subscribe To Our YouTube Channel