This Self-Cleaning Fish Tank Garden Grows Food Using Your Your Fish's Waste
By Ryan on 05/06/2020 10:20 AM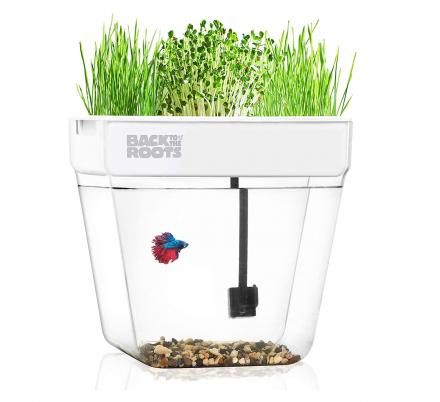 If you recall, long ago we featured a fish tank that cleans itself whenever you pour in new water by dumping out the old dirty water at the bottom. Well, now there's a much better way to have a self-cleaning fish tank, and it's made possible by growing plants using the same water that your fish is swimming around in. It's called the Back to the Roots Water Garden, and it lets you grow edible plants right above the fish tank that automatically get watered from the fish water below. In fact, the plants will automatically help keep the fish water clean by using the fish waste as a fertilizer for the plants.
Regular fish tanks require you to clean the water every week, while the fish tank garden uses a unique aquaponics technique that'll require you to actually clean the fish water a lot less than you normally would. "For thousands of years, farmers all over the world have used aquaponic growing systems (raising fish & plants together) as a sustainable & efficient way to grow food. Aquaponics can use 90% less water than traditional farming!"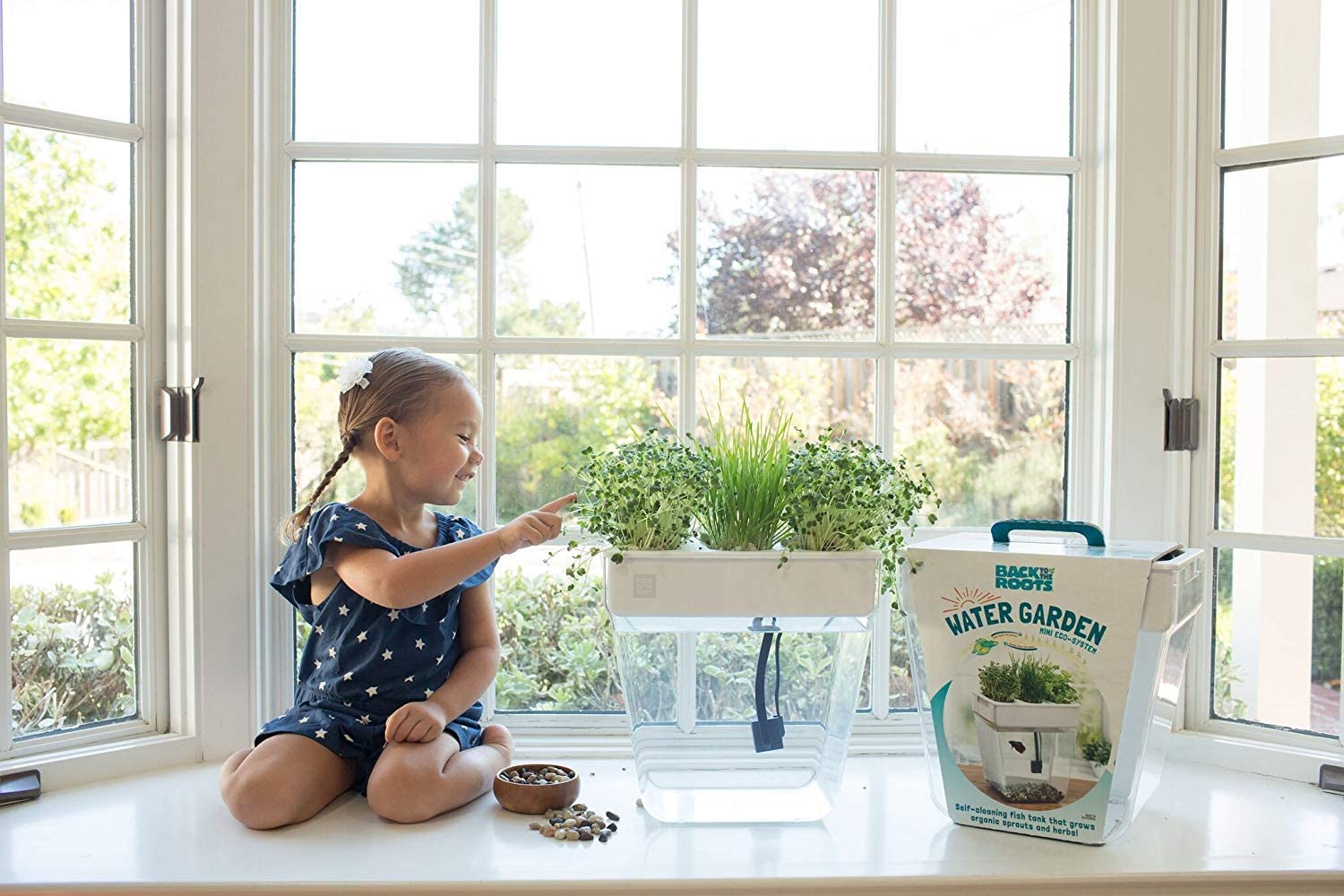 How it works is, your fish will produce nutrient-rich waste that the plants will love! Normally this waste builds up, thus making your tank and water dirty and becoming harmful to your fish. But the fish tank garden has a pump that will send water continuously through the plants that will take the fish waste from the water to use as fertilizer in the soil of the plants and filter the water. The freshly cleaned water then circulates back around into the fish water for a beautiful natural cycle that brings you a happy fish and fresh food!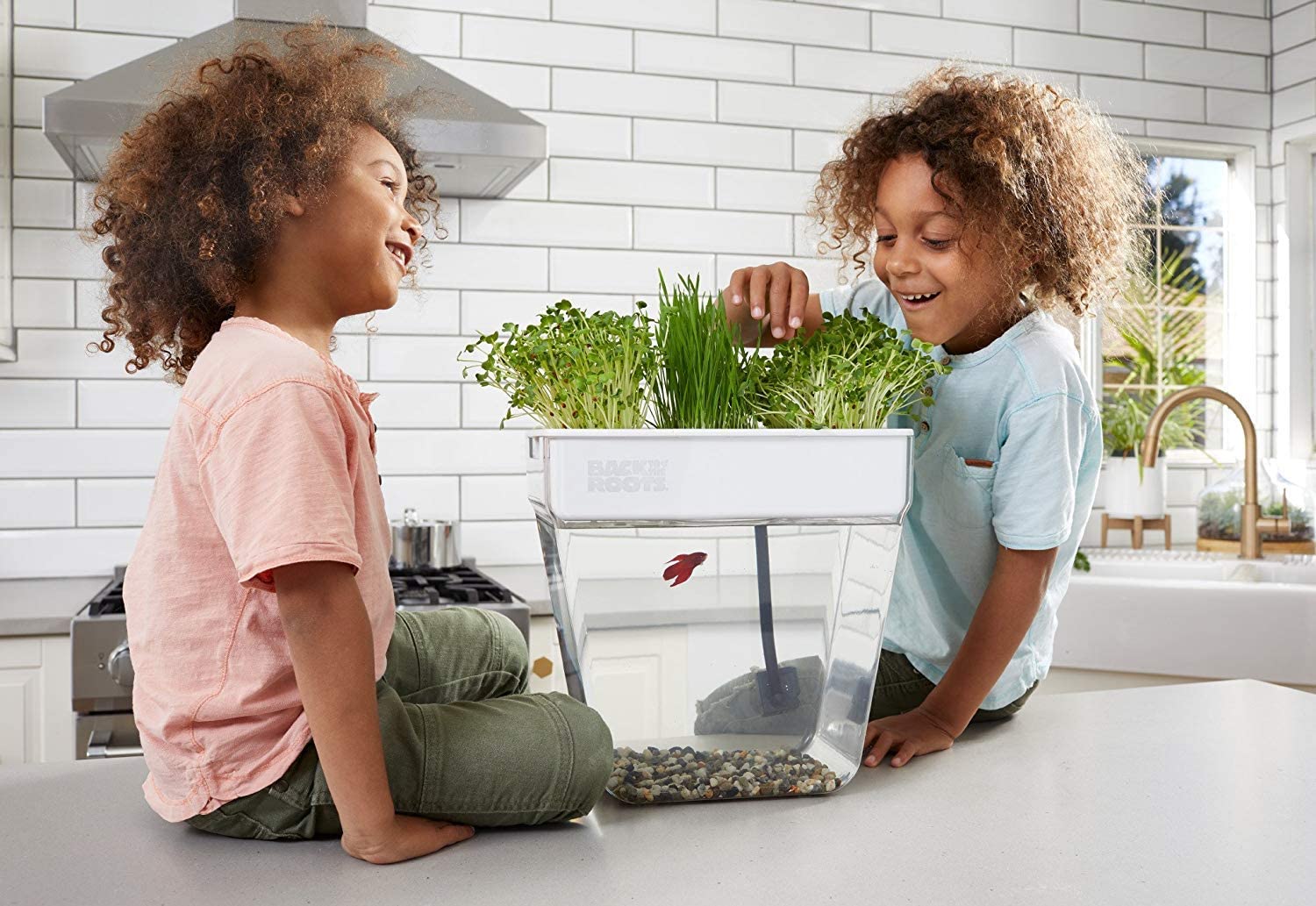 The genius part about the self-cleaning fish tank garden is how little you have to do to keep it maintained. It takes around 10 minutes to put together when you first get it, and it comes with a few different types of seeds to get you started, including wheat-grass and radish sprout seeds because these are ideal for kickstarting the natural cycling process of your tank. You can also experiment later on with different leafy greens and herbs of your liking.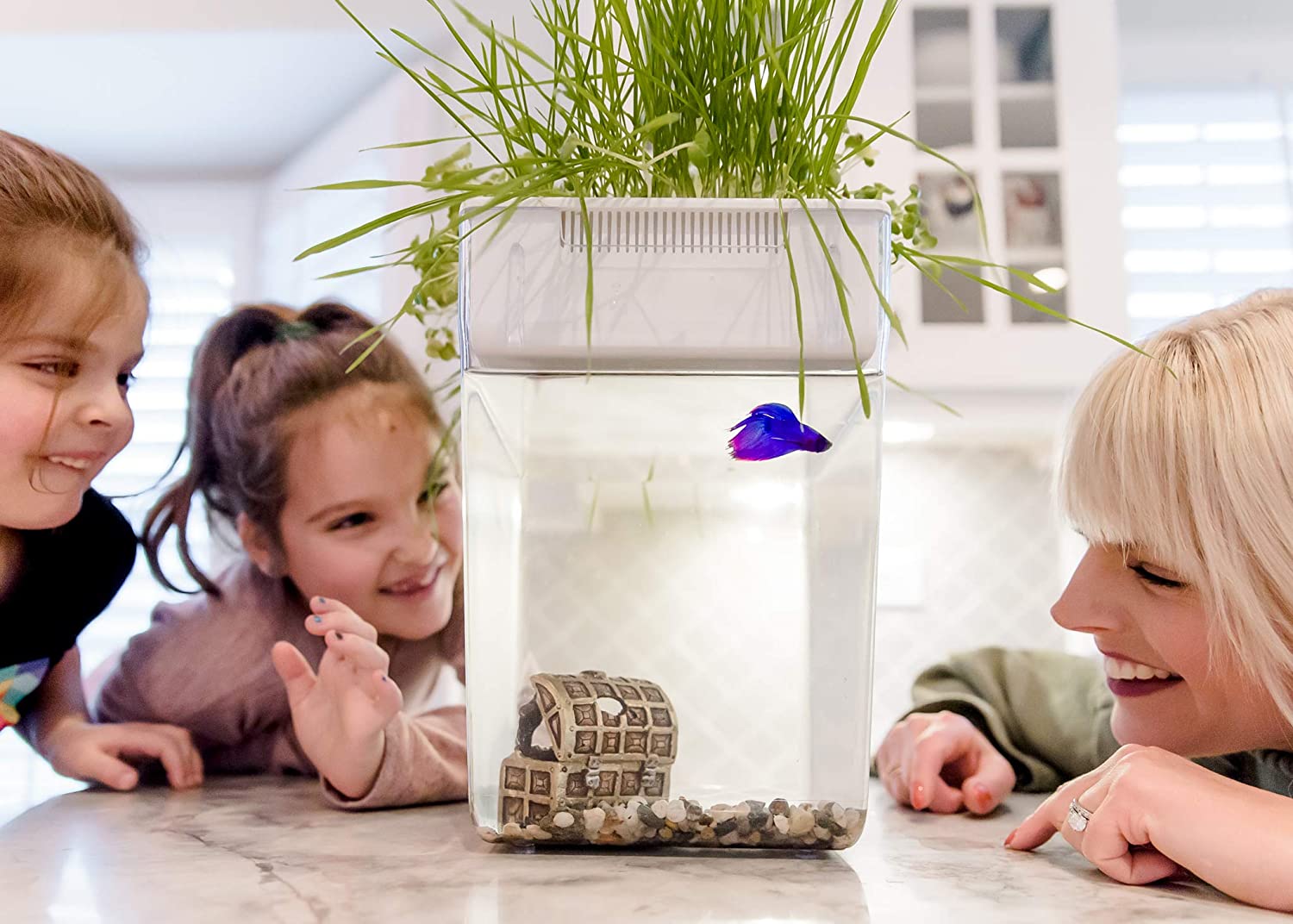 The self-cleaning fish tank plant and herb garden holds 3 gallons of water, is essentially a scaled-down hydroponics system, and it includes everything you'll need to get started minus the actual fish. It'll allow you to start harvesting herbs within just 10 days of starting. It's the perfect gift idea for kids, teachers, gardening lovers, and more.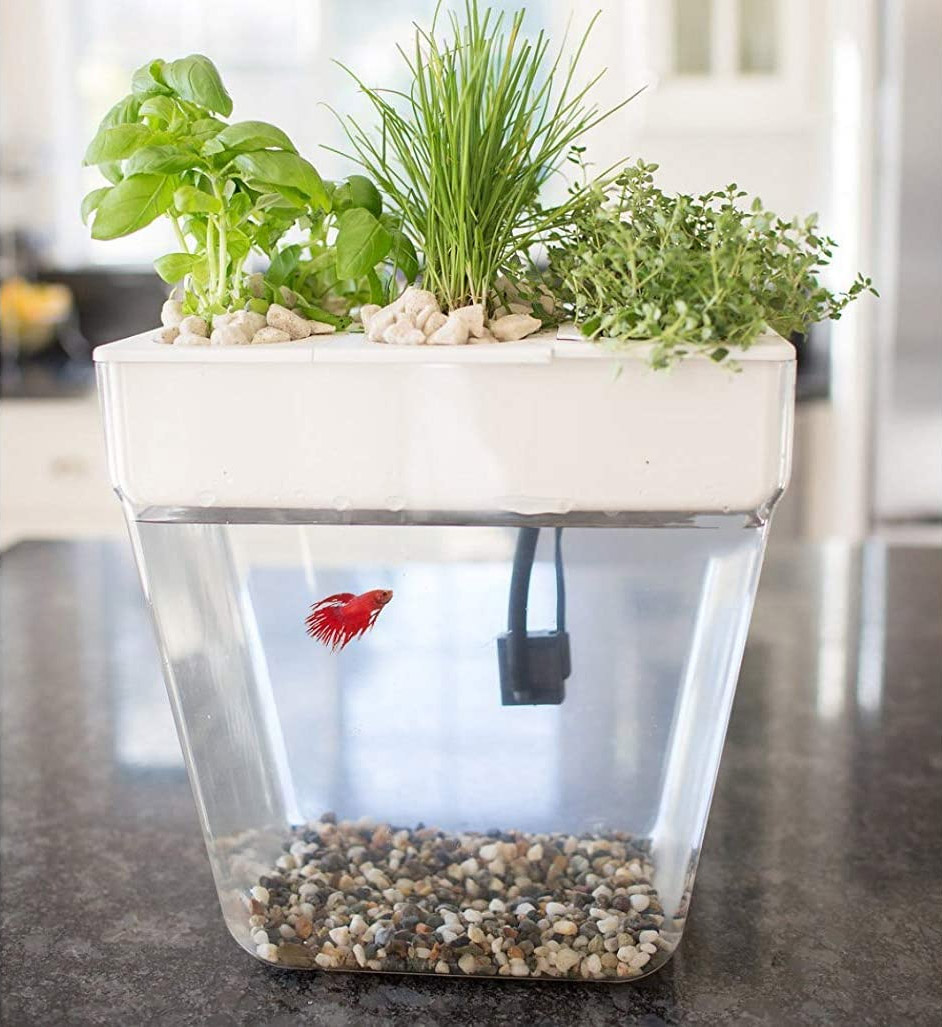 Check out the Back To The Roots self-cleaning fish tank garden in action via the video below.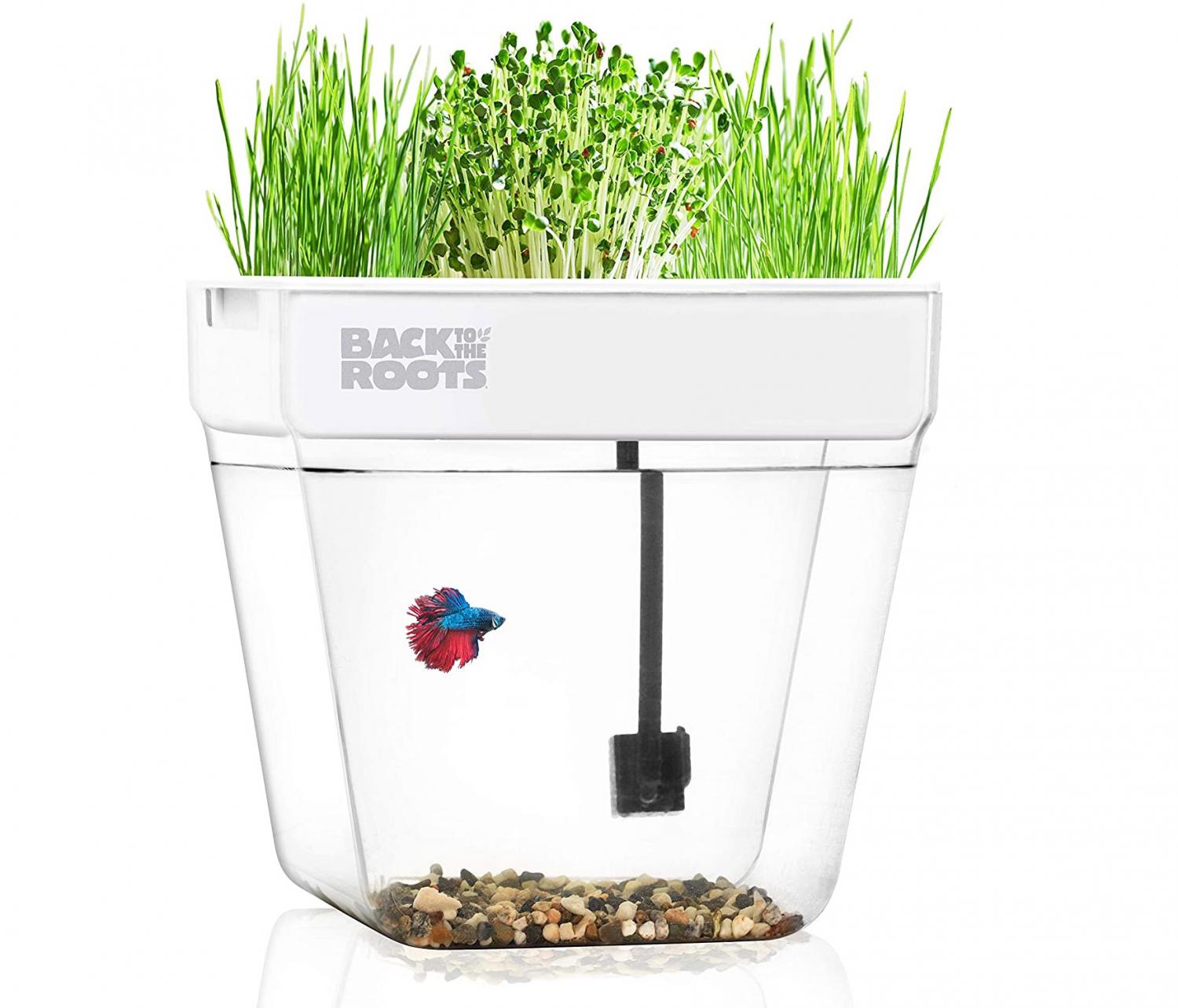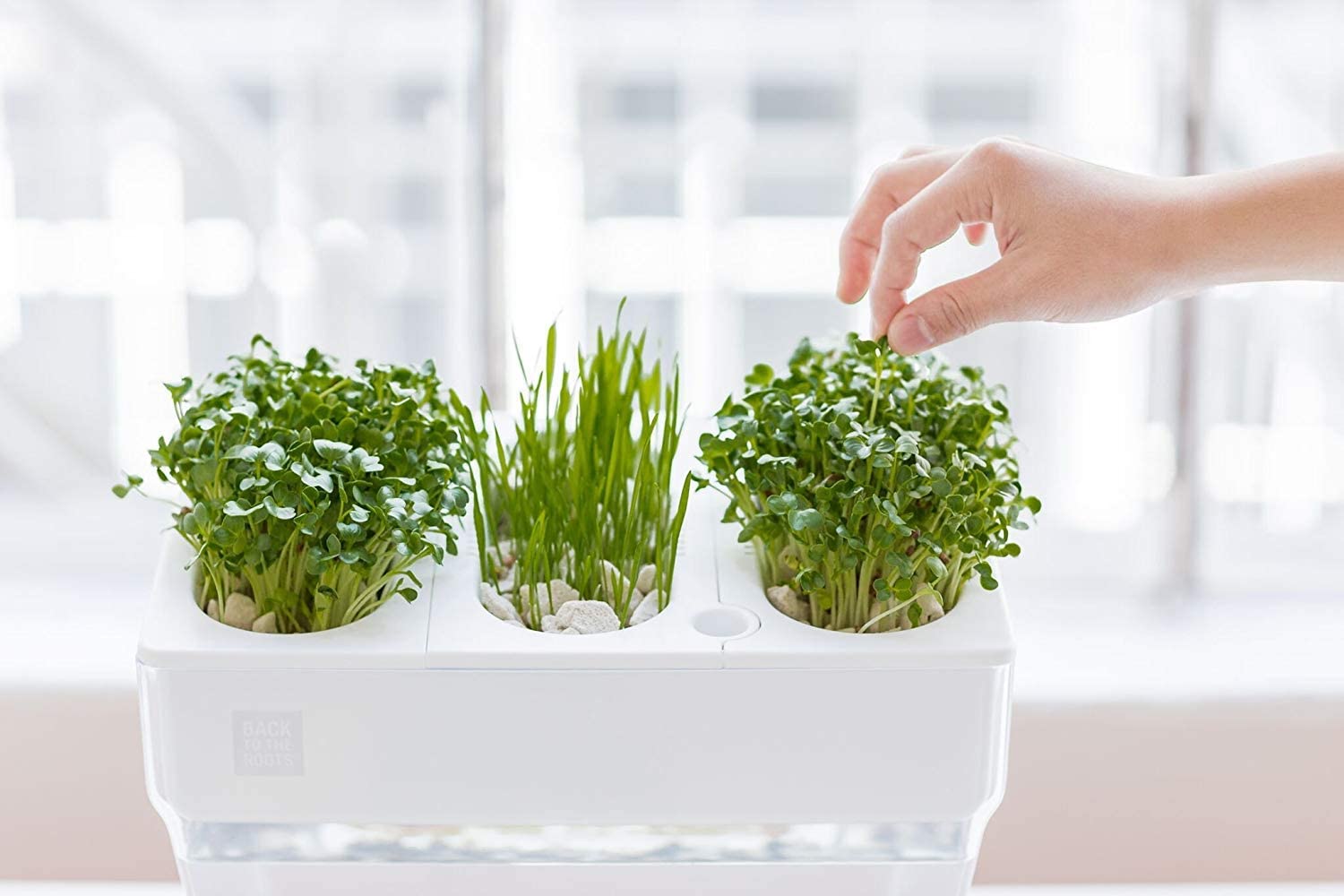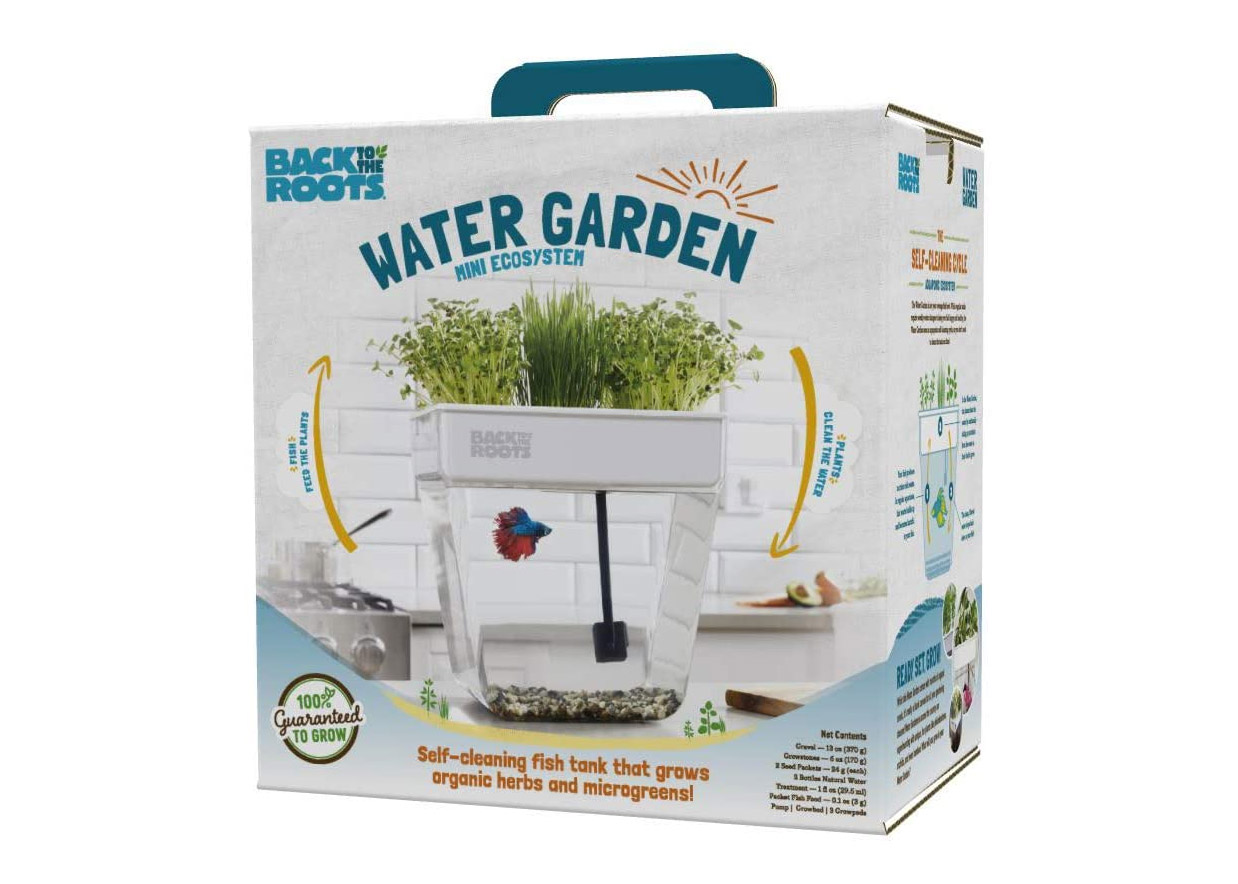 Subscribe To Our YouTube Channel