This Clubhouse Trampoline Cover Turns Your Kids Tramp Into an Awesome Camping Tent
By Ryan on 08/29/2019 10:12 AM (Updated: 03/01/2022 3:35 PM)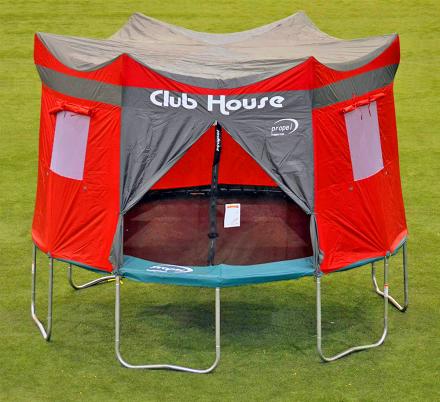 You probably remember the trampoline tent cover that we featured a while back that lets your kids camp out on the tramp. Well, if your kids are not necessarily looking to camp out over night, but rather create a super awesome fort right on the trampoline, this amazing clubhouse trampoline cover might be for them.

Sizes: 7' | 12' | 14' | 15'
Although it's a little different design than the trampoline tent cover, it does still work as a tent, as it fully encloses them from the bugs and elements outside. Plus, they state the top of the cover channels light water and moisture down the sides of it. It does offer a lot more head room though, should your kids decide to camp out on the trampoline on a nice weathered night.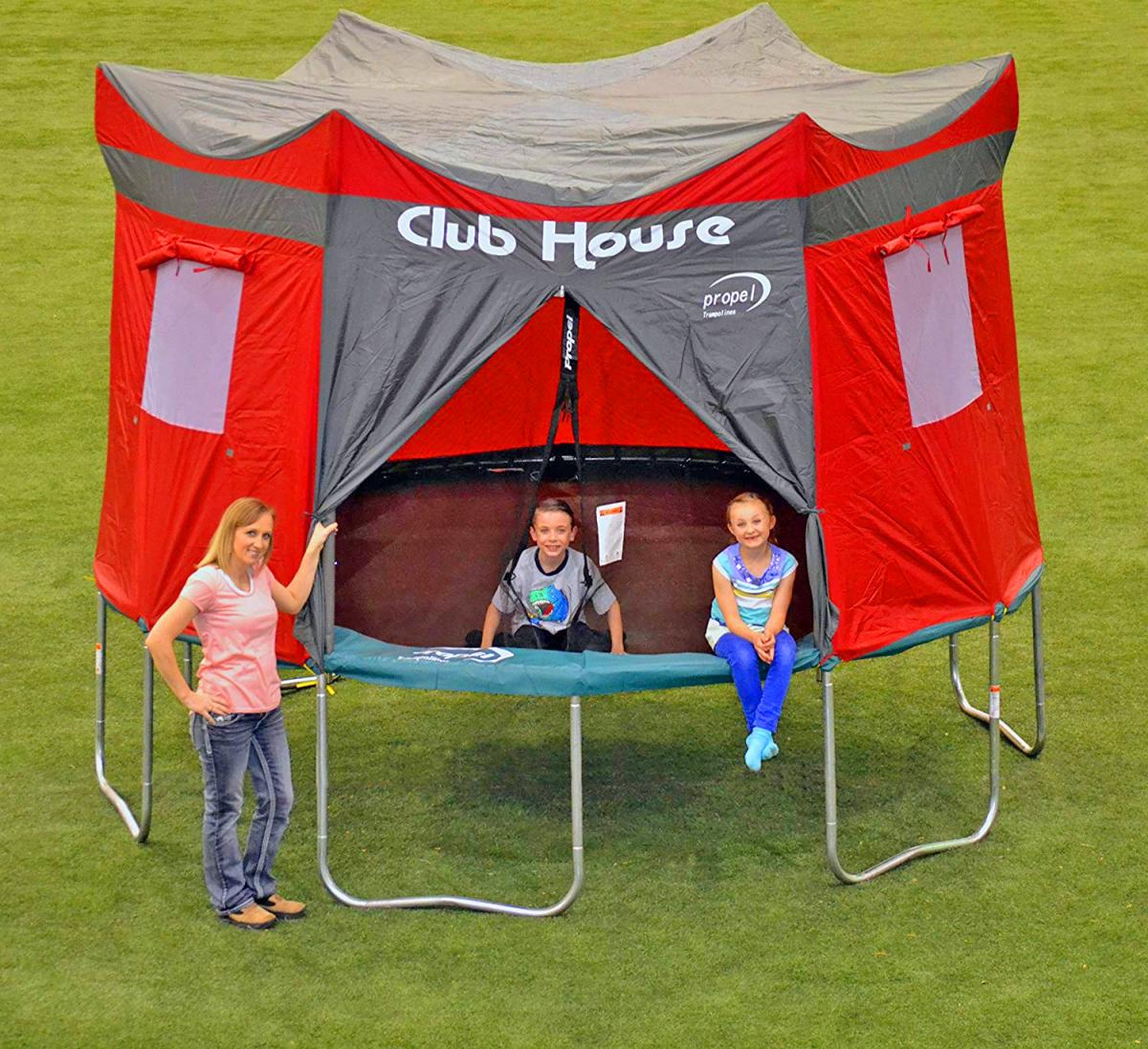 The clubhouse trampoline cover fits onto most standard 12, 14, or 15 foot trampolines, and has 6 foot enclosure poles, and becomes fully enclosed with screens. It features 3 screened windows with covers that can be rolled up or down to be closed, along with a zipper front entrance door that can be tied open or closed when needed.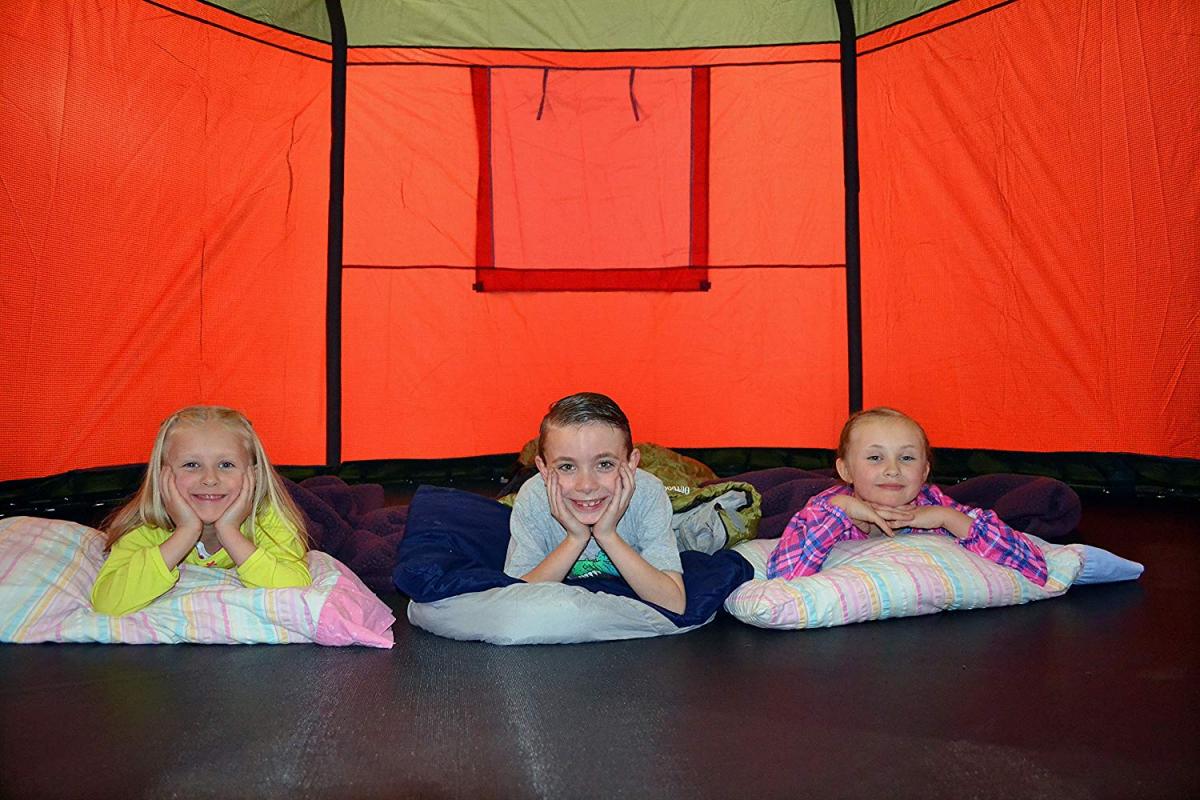 The clubhouse trampoline cover tent installs super easily onto your existing trampoline by a one-piece assembly design that drops over and ties securely to the frame of your tramp. The trampoline tent cover comes in three different sizes to accommodate 7, 12, 14, and 15 foot trampolines.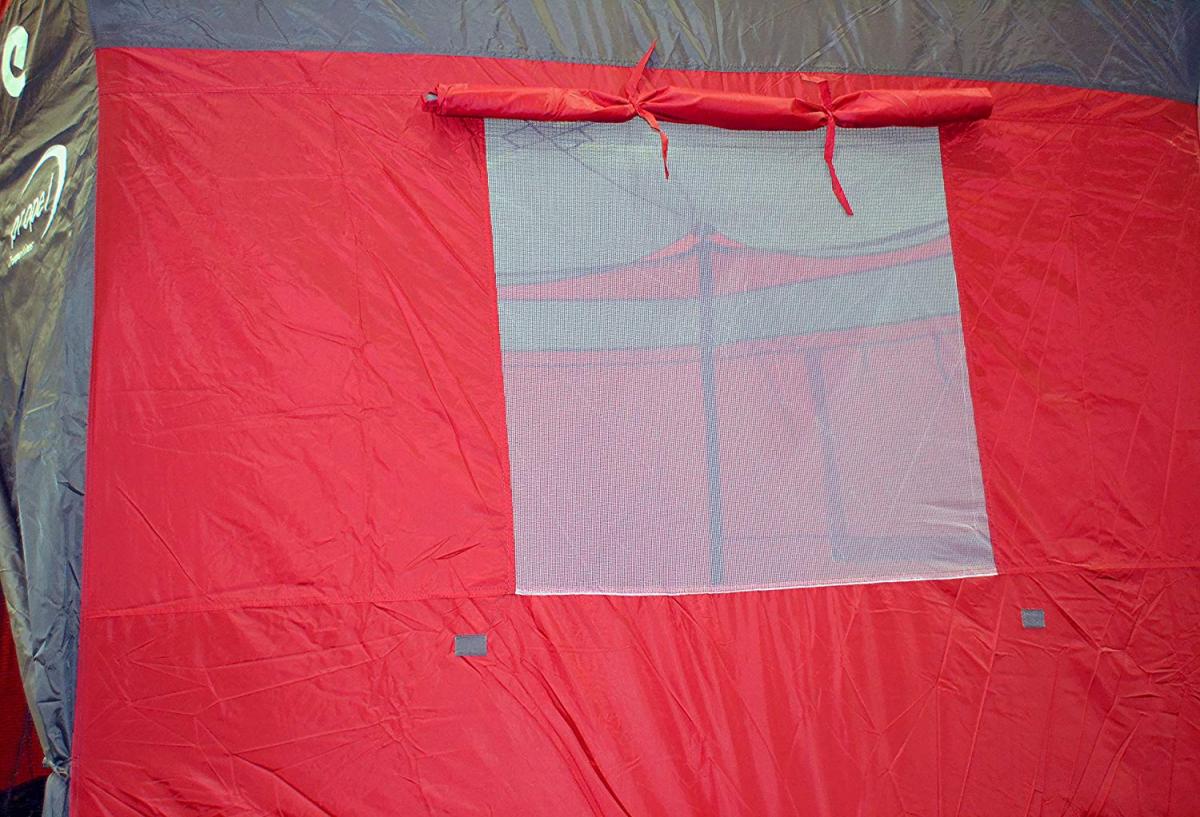 Check out a review of the clubhouse trampoline tent cover in action via the video below.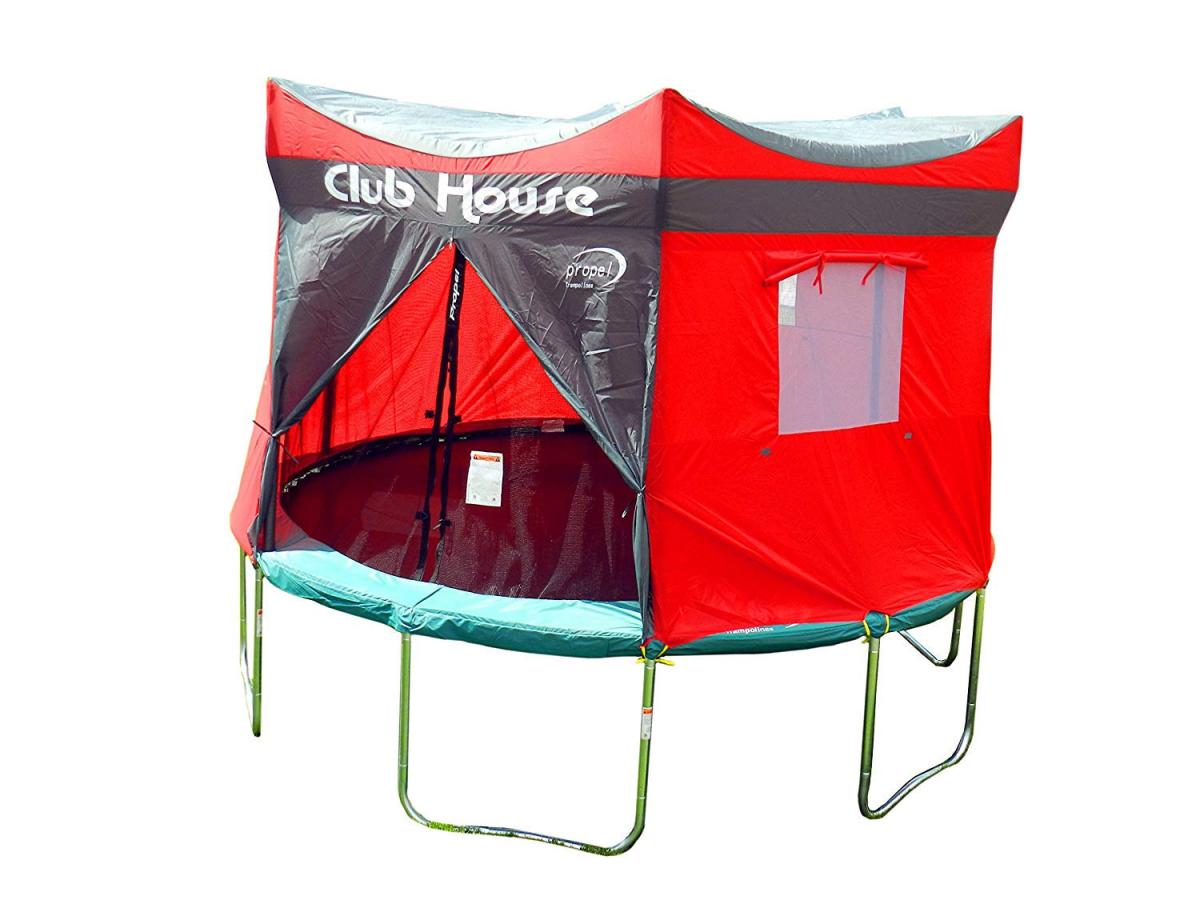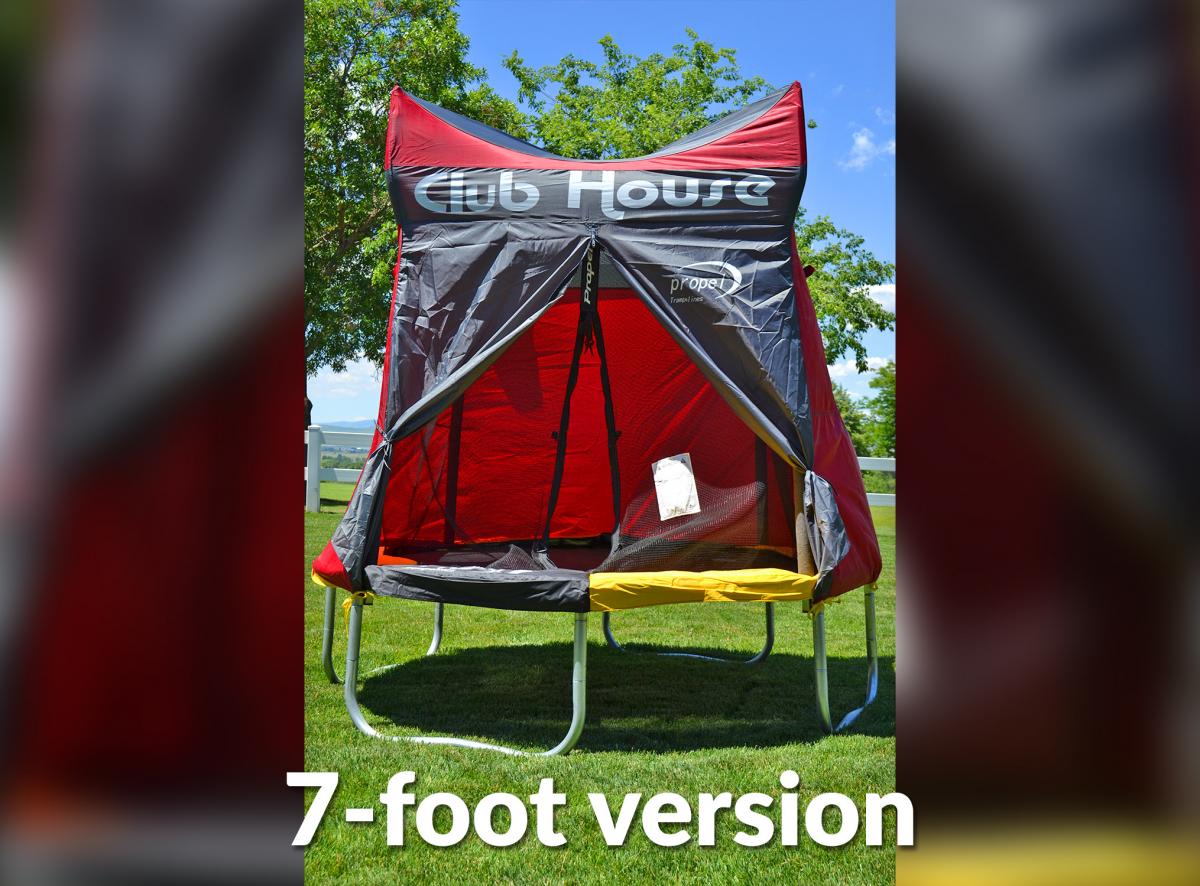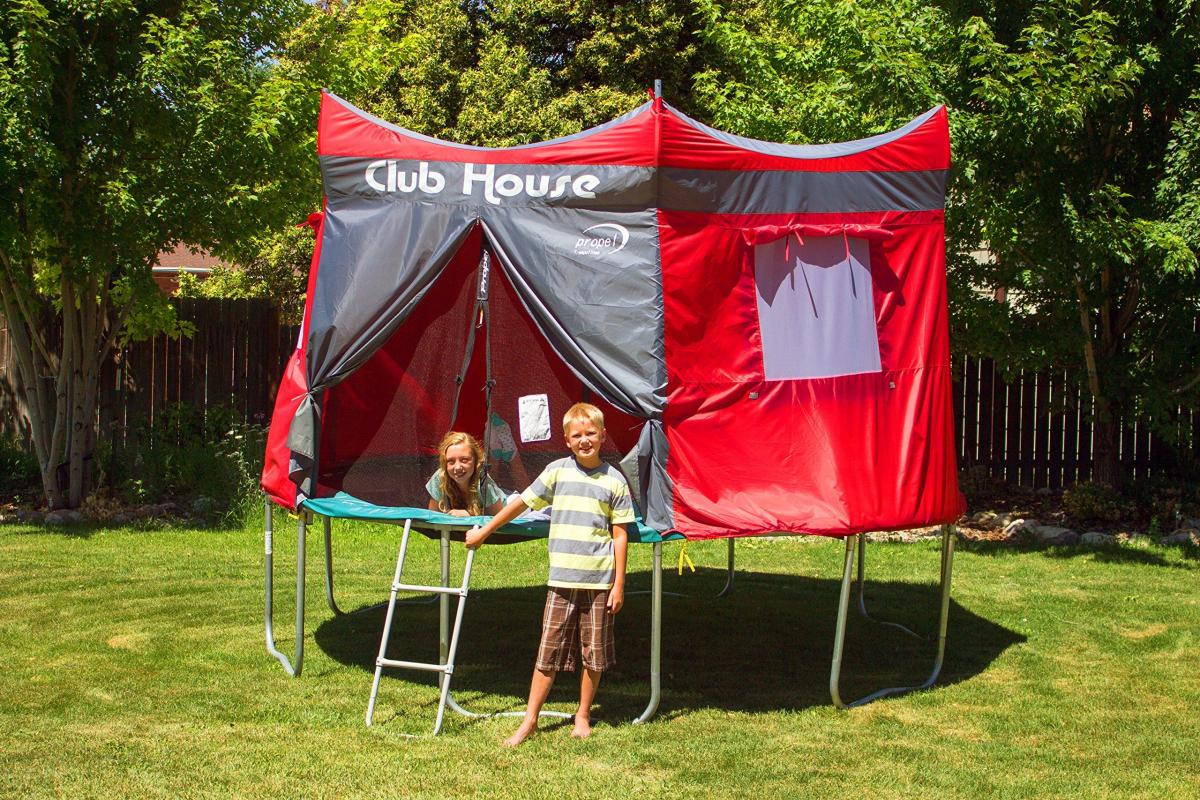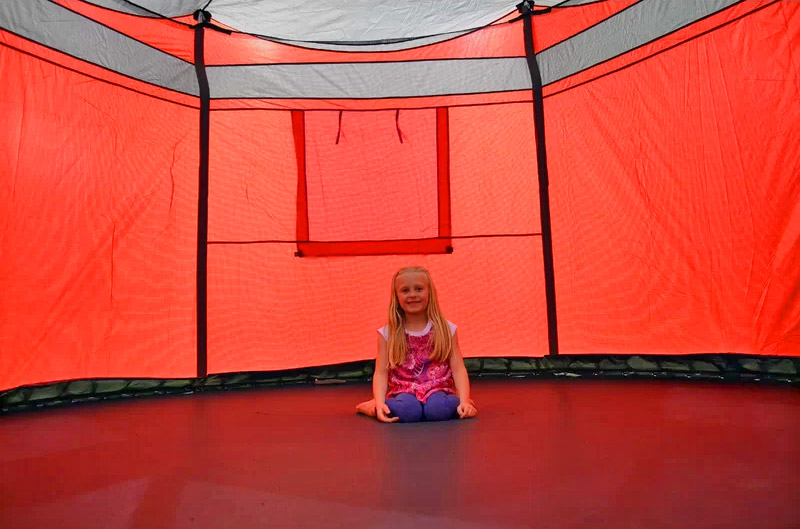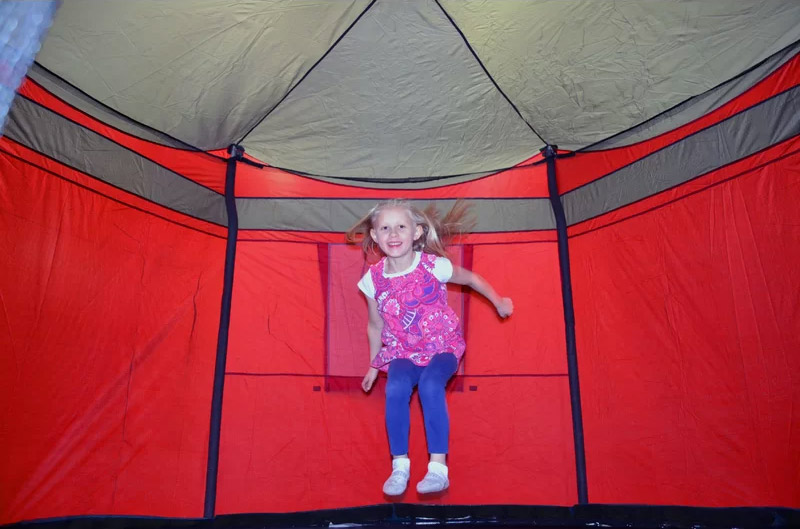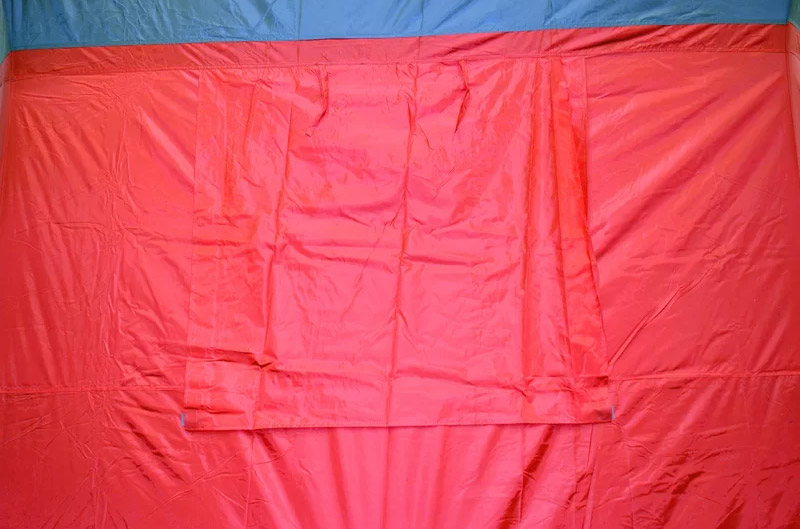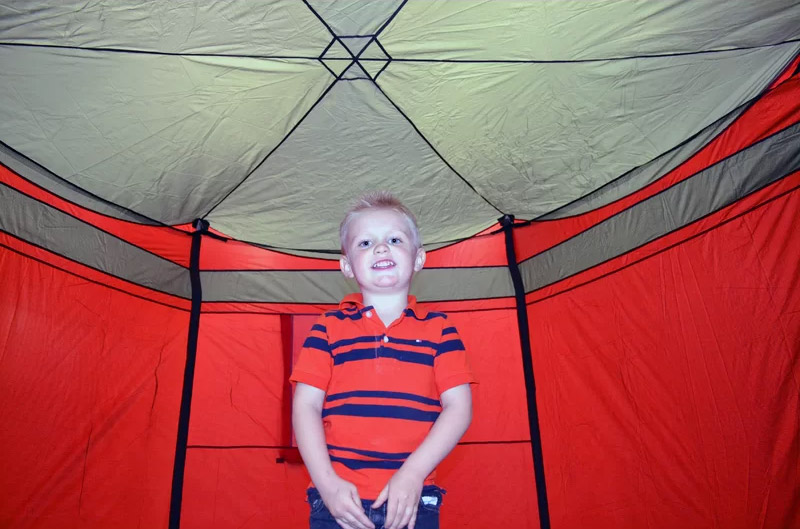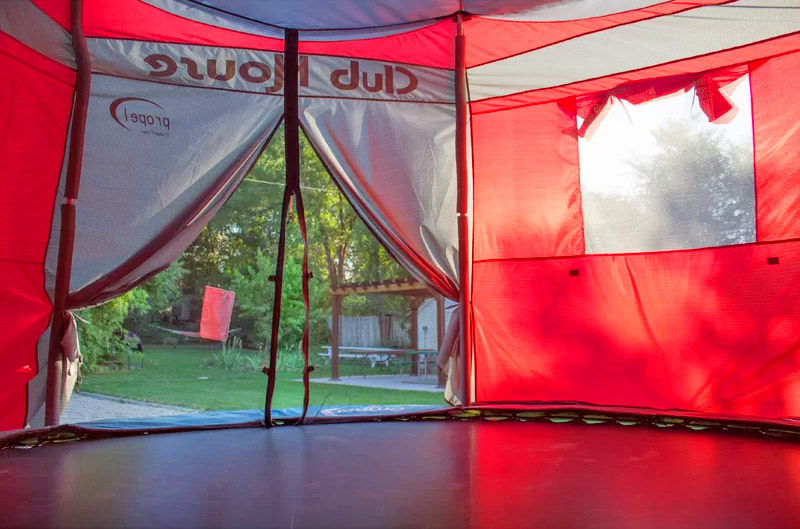 Subscribe To Our YouTube Channel