There's a Trampoline Tent Cover That Lets Your Kids Camp Out In The Backyard
By Ryan on 03/01/2022 3:25 PM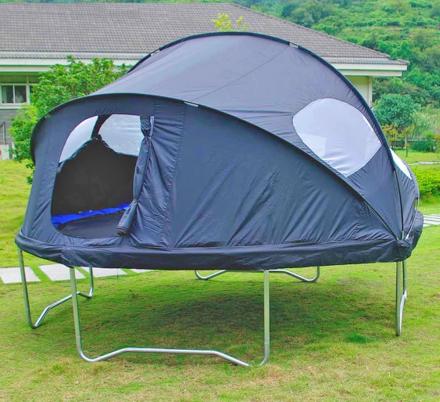 Who doesn't love jumping on a trampoline! You get to soar through the sky while doing all sorts of fun flips and tricks. But when it's time for bed the fun must sadly come to an end...or does it!? Thanks to this trampoline tent, you can keep enjoying your trampoline all through the night! Pop this tent up and sleep under the stars on your comfy trampoline without worry of being eaten alive by those pesky bugs.
The tent is designed for a 14' round trampoline and features four mesh windows and two door openings so you and the kids will be able to enjoy the summer breeze and stars while safely tucked away from mosquitoes and other winged things.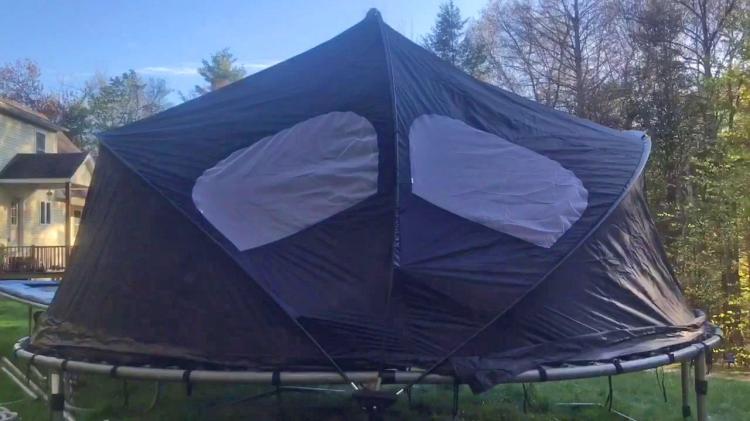 Source: acon
Unlike other trampoline tents that just sit on top of a trampoline, this tent is designed to attach around the perimeter of the trampoline with a series of ties offering maximum sleeping space. But sleeping isn't the only thing you can do with this trampoline tent...it can also be used as a fun place to play and sit while being protected from the sun.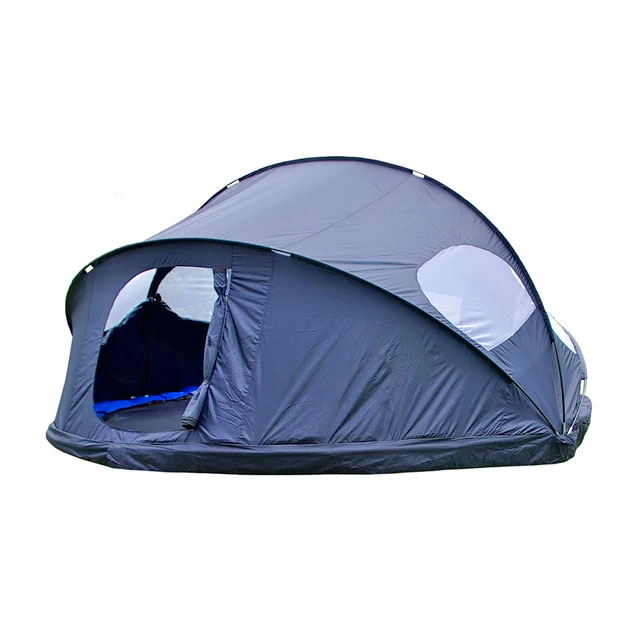 Source: acon
Thanks to its easy assembly and tear-down, you'll be popping this trampoline tent up and down all summer long with ease!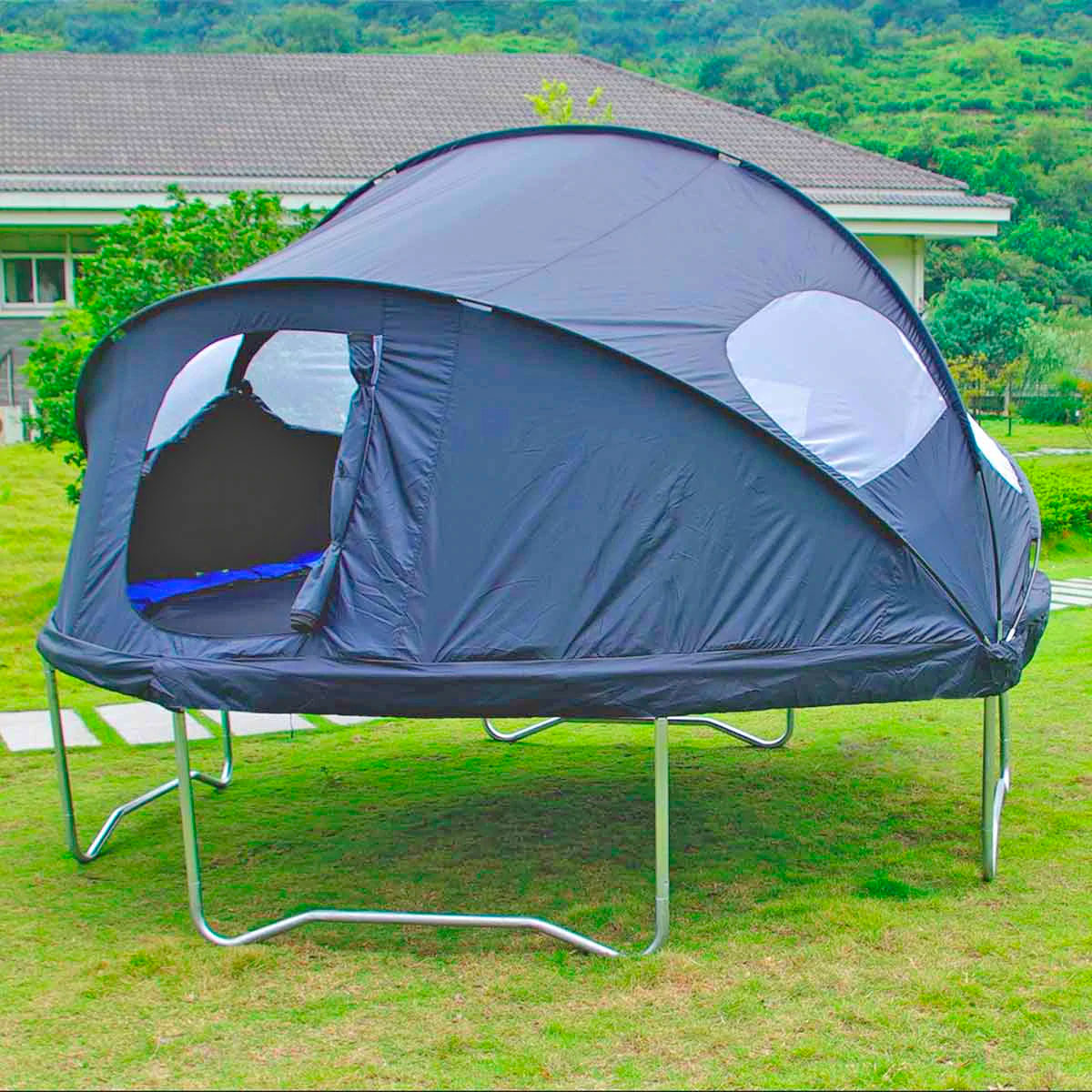 Source: acon
Some people even chose to stick furniture, rugs, and other items inside the trampoline tent to make it more homey inside!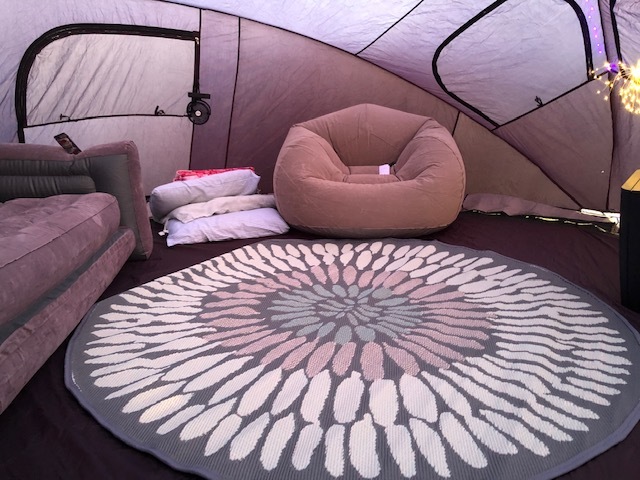 Source: acon
You can also add LED lighting to make a really cool effect at night inside the tramp tent! Source: acon
There's also another version of the trampoline tent that's taller and has more room inside!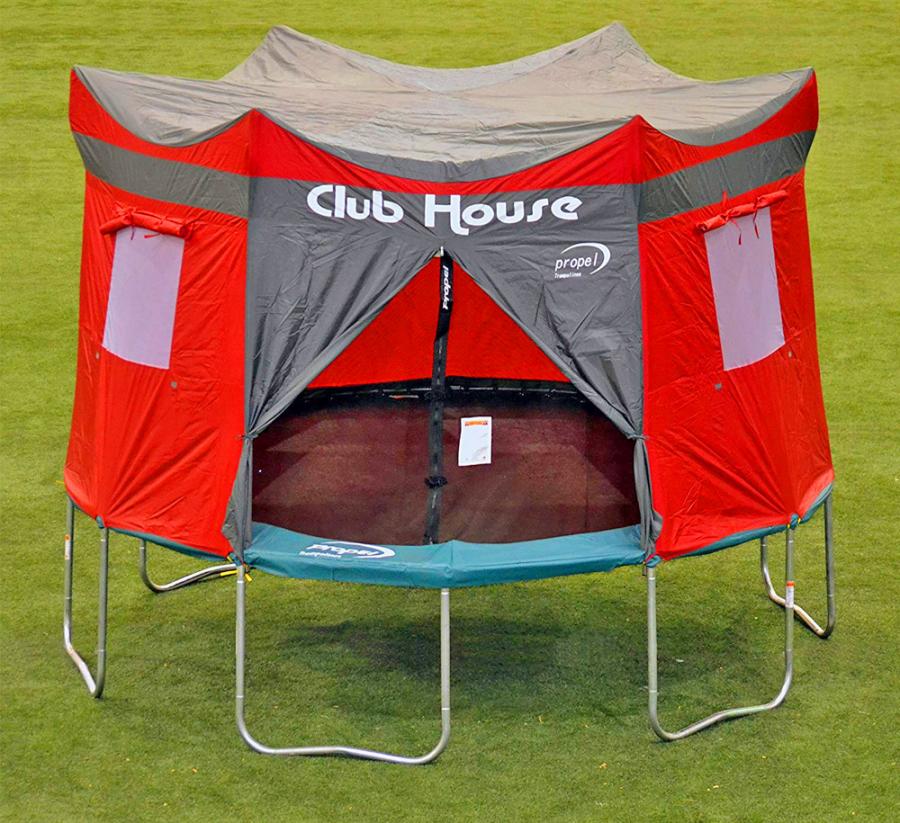 Source: propel
You can snag the smaller trampoline tent for a cost of around $130 bucks, and the taller one is actually cheaper at a price of around $85 bucks!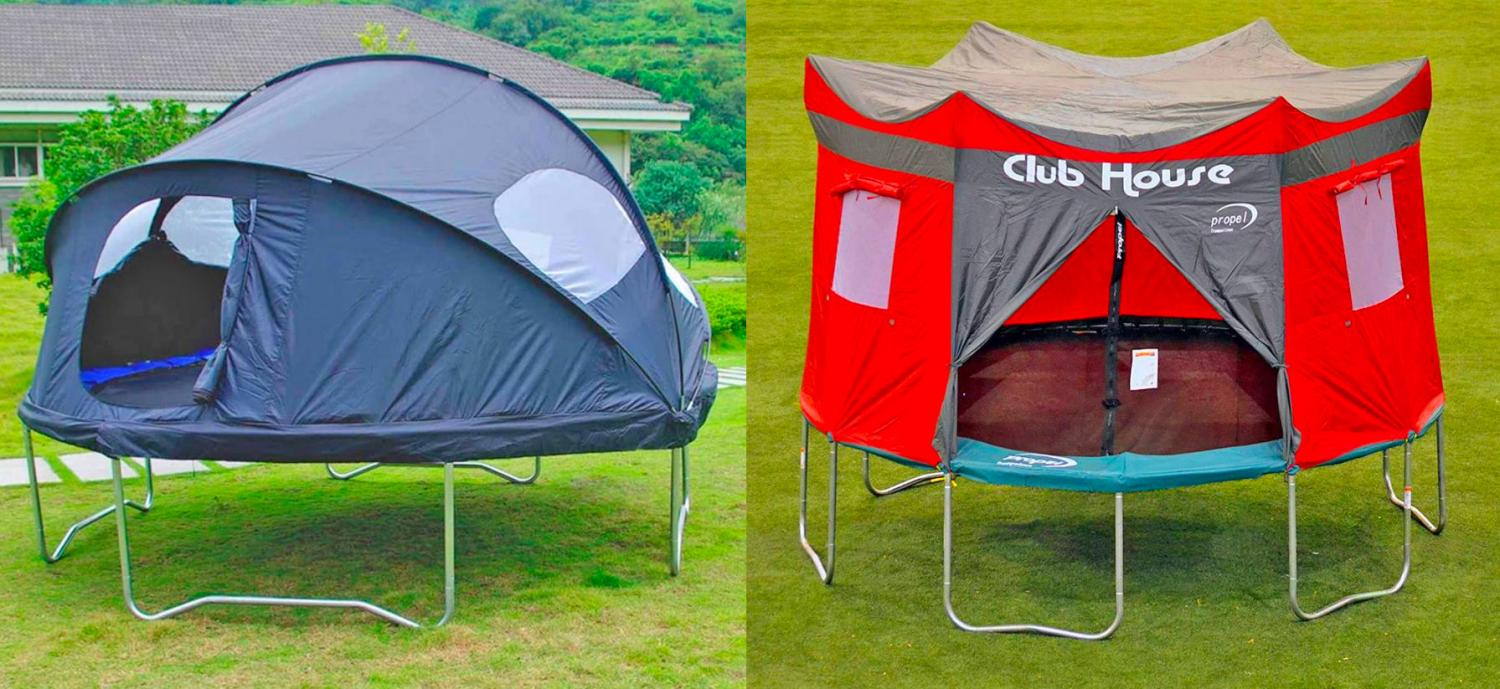 Source: acon/propel
The larger version has much more room to jump around and even stand up in as it measures 6.3 feet tall on the inside!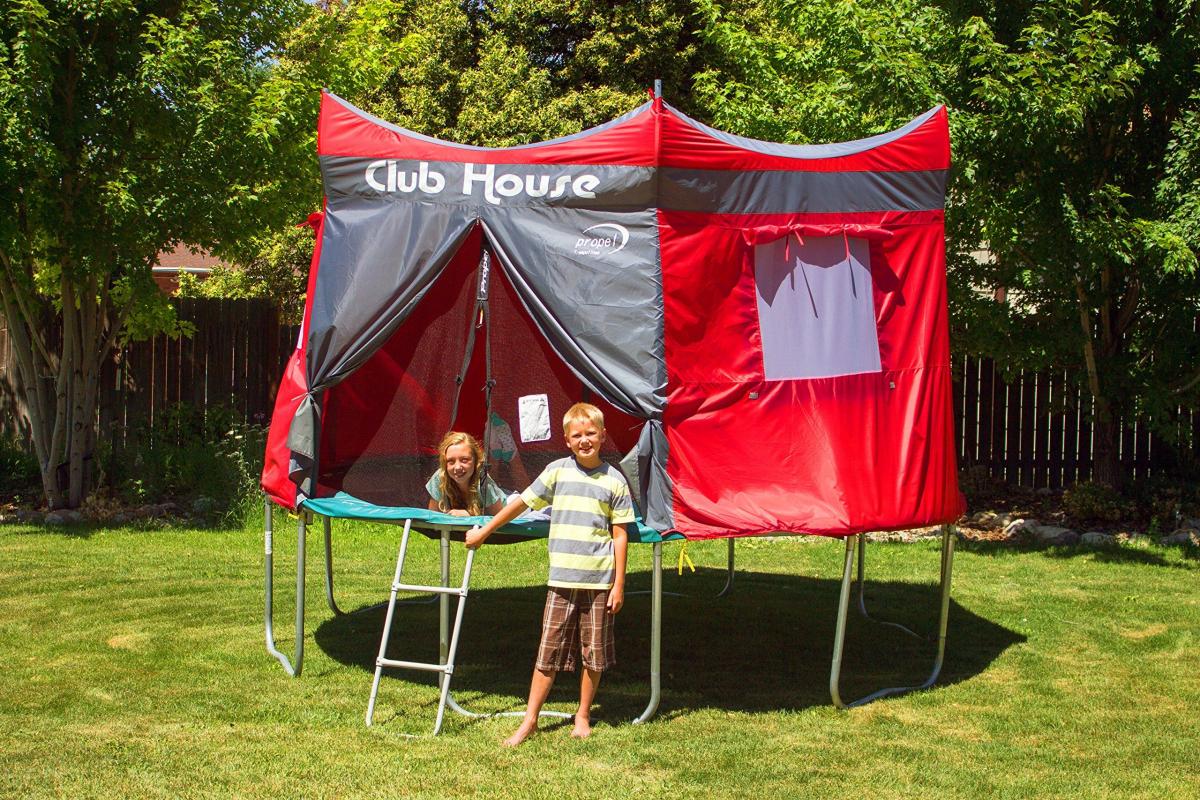 Source: propel
It also comes in 4 different versions to fit practically any sized trampoline!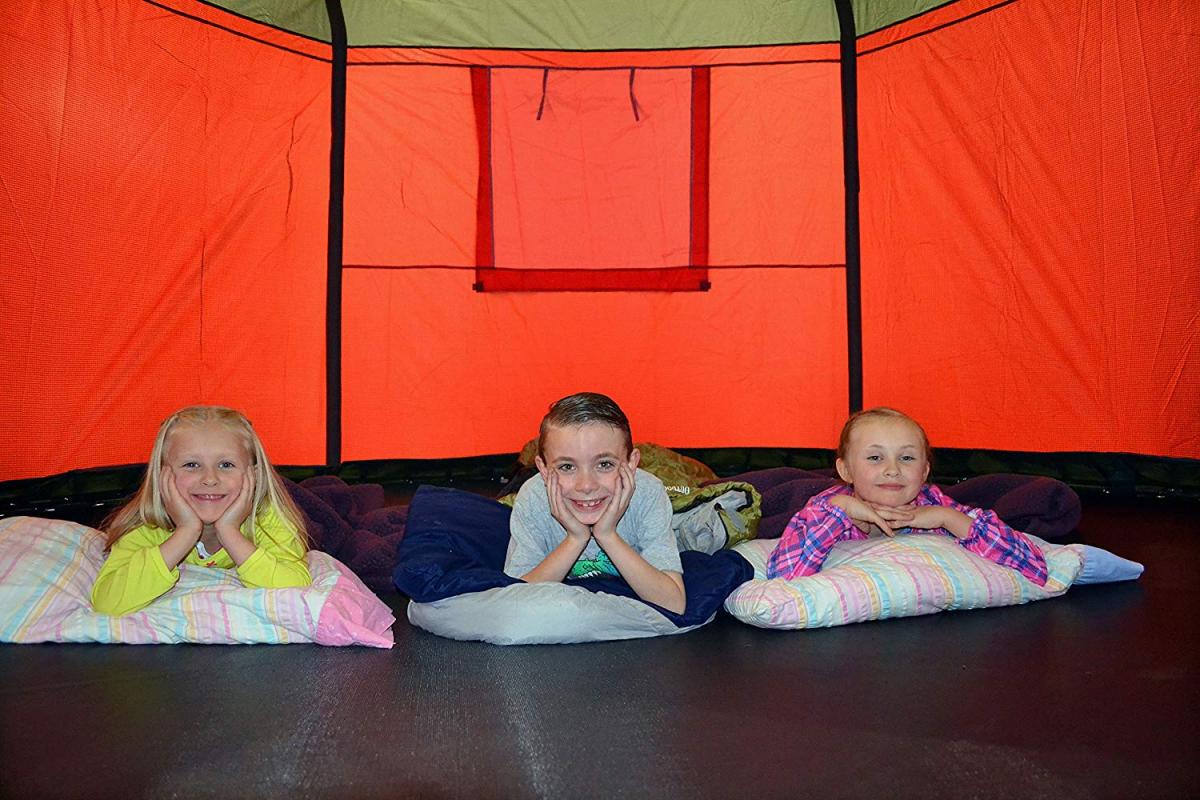 Source: propel
Check out the trampoline tent cover in action via the video below!
Subscribe To Our YouTube Channel