This Incredible Hideaway Step-Stool Pulls Out From The Cabinet
By Ryan on 02/24/2022 4:02 PM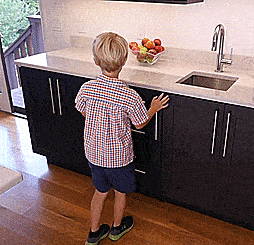 When your house is filled with kids and the vertically challenged, you may have a step-stool someone in your house or kitchen for them to reach items in the upper-cabinets. Instead of having to haul it back and forth every-time they need a plate, glass, or other item, you may want to consider one of these built-in cabinet step stool.
Made by Hideaway Solutions, the integrated cabinet step-stool easily pull-out and folds down to create 2 stairs instantly. Not only that, but it folds down on either side, so it'll help you reach two different areas in your kitchen.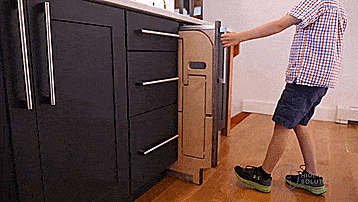 The hideaway kitchen step-stool gives you an extra 15 inches of height right where you need it the most, and gives you this height instantly without having to haul around a portable step-stool. It takes up just 1.5 inches of cabinet space, while allowing the user to access 6 ft of upper-cabinet or shelf space.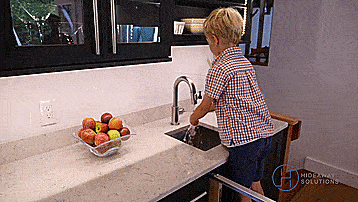 The pull-out cabinet step-stool features a child-lock release to keep kids that shouldn't be using it from pulling it out from your cabinet, a spring assist that makes it super easy to deploy and put back the stairs into the base, along with 5 different depth-stop positions depending on your needs.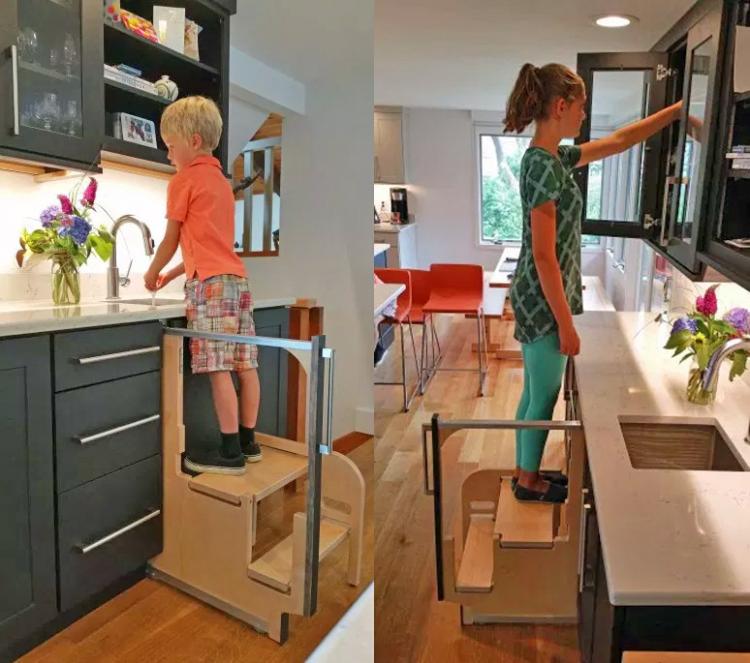 Check out the folding step stool that's integrated into your cabinets in action via the video below.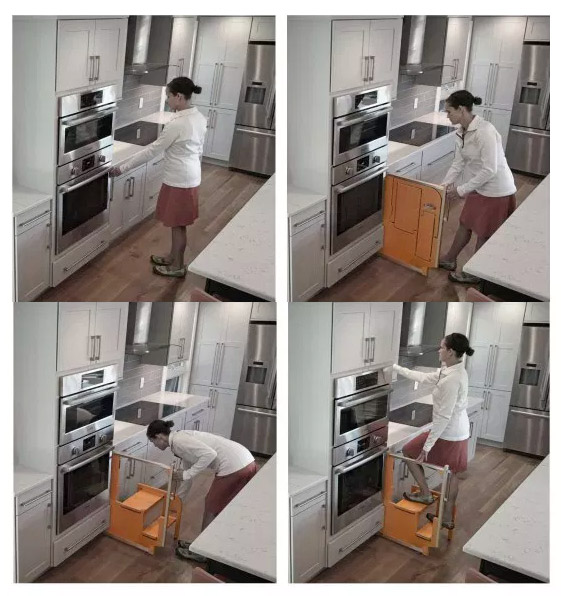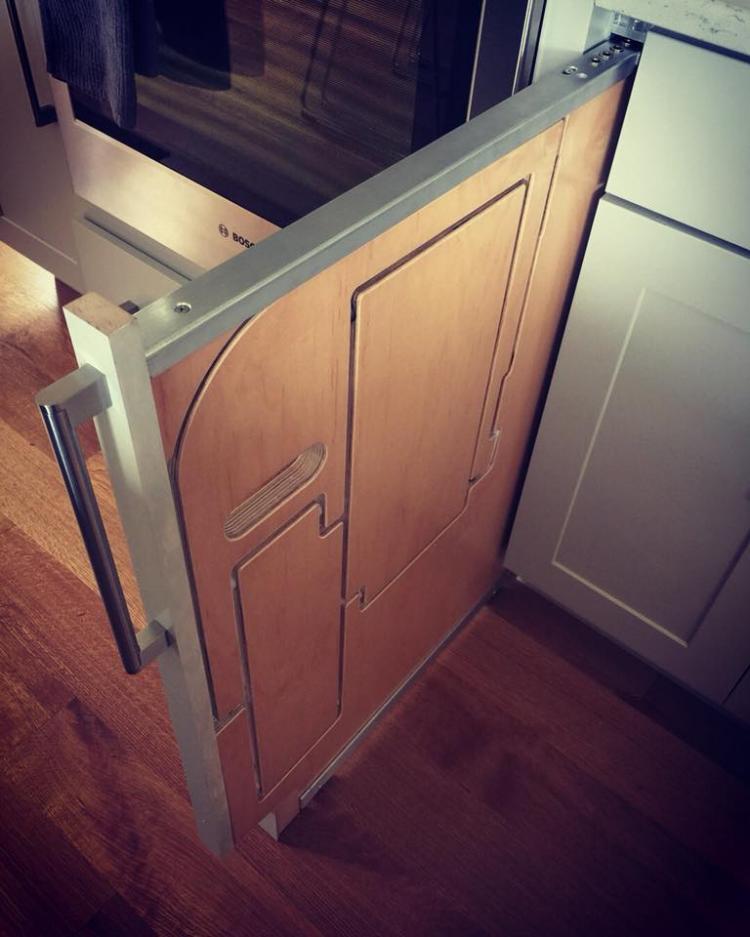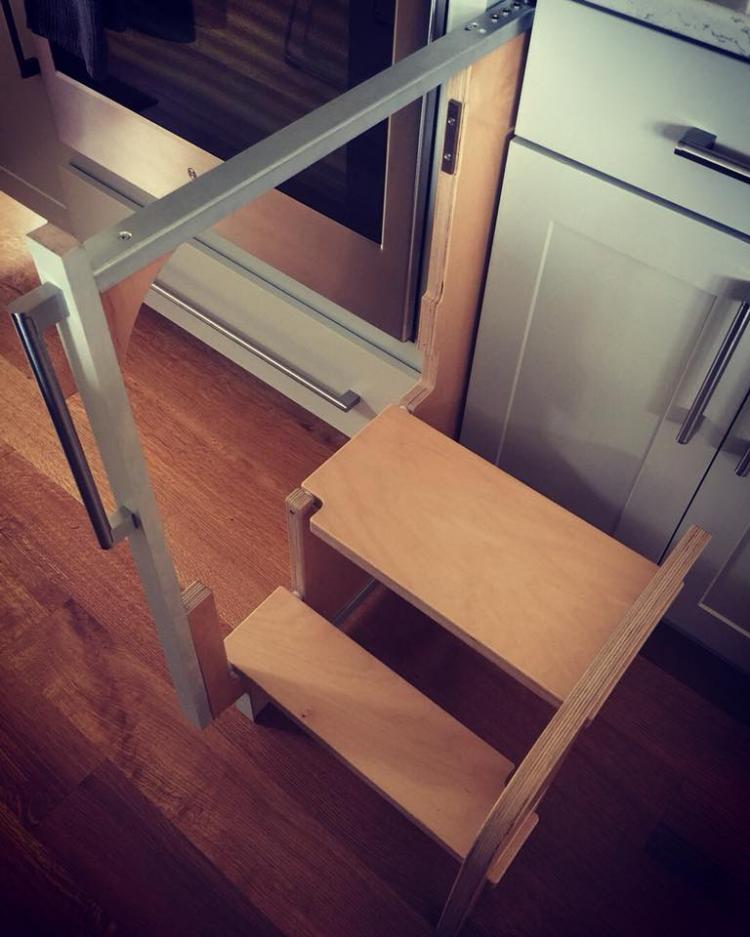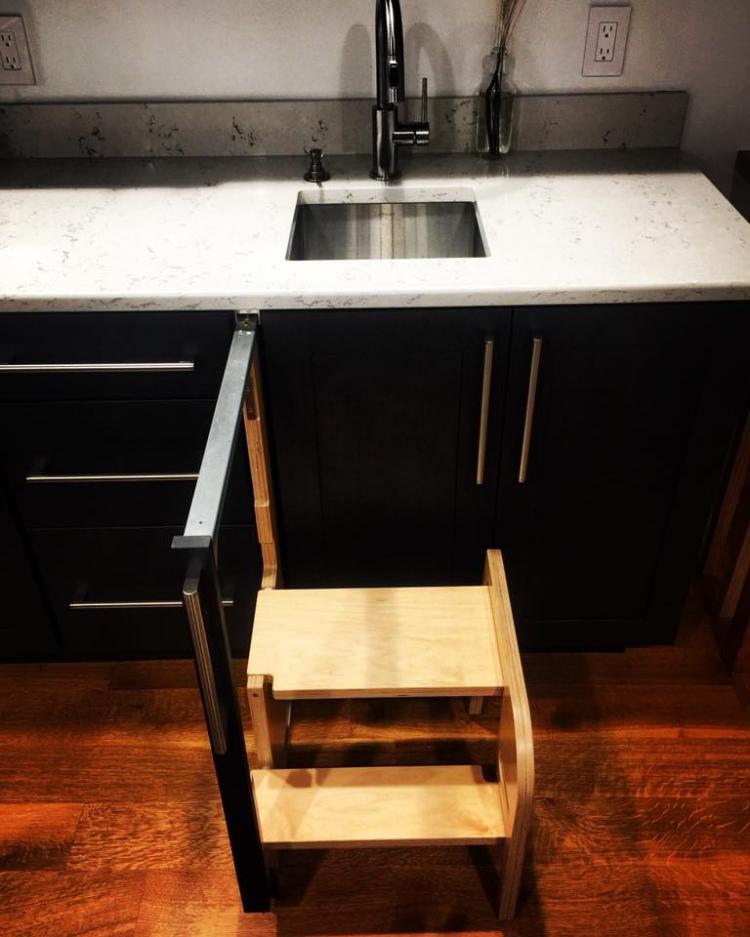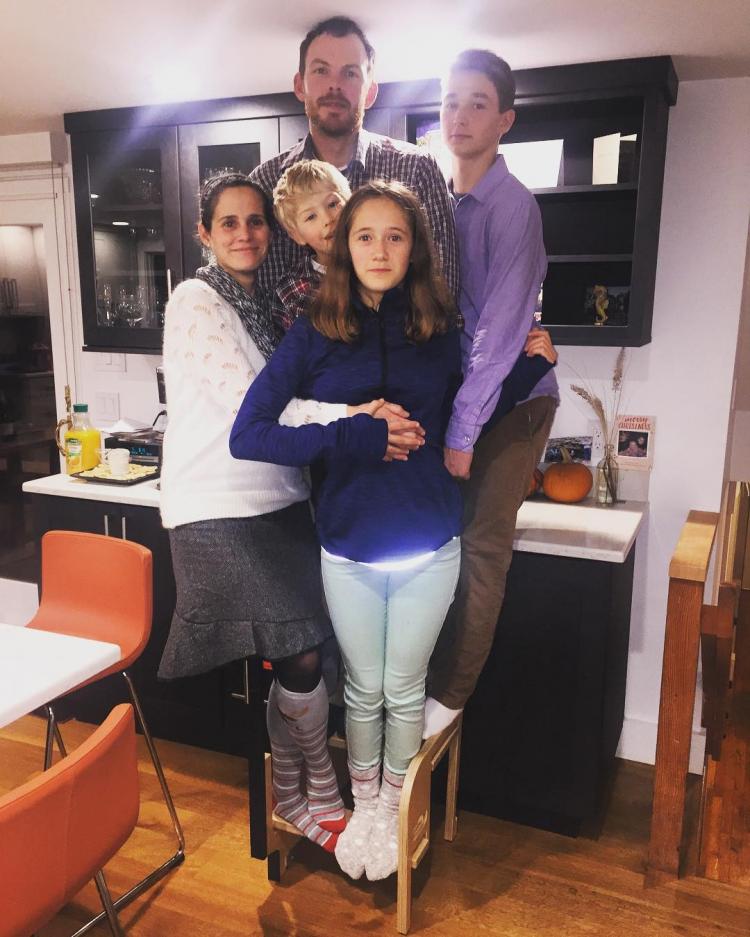 Subscribe To Our YouTube Channel