You Can Now Get Arms For Your Chickens, and They're Absolutely Hilarious
By Ryan on 07/28/2020 9:53 AM (Updated: 11/16/2021 10:47 AM)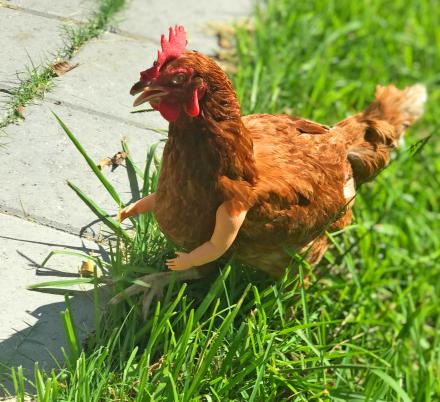 If you have a chicken coop, there's plenty of fun and unique products out there to make you and your chickens life a little more enjoyable, such as a mini picnic table for chickens, tutu dresses for chickens, chicken harnesses to take your chickens for a walk, and even a swing set for your chickens. Well, now you can get your chickens a set of arms, that really serve no purpose other than looking absolutely hilarious. You can choose between jacked-up muscular arms for your chicken, or just regular baby doll arms.

Versions: Muscular | Baby Doll | T-rex
The arms for chickens are made simply out of baby doll arms and some wire that connects them. The wire is curved so you can simply wrap it around the back of your chicken to easily give them arms. They're a perfect way to get hilarious pictures of your chickens looking like some half-human half-chicken hybrid.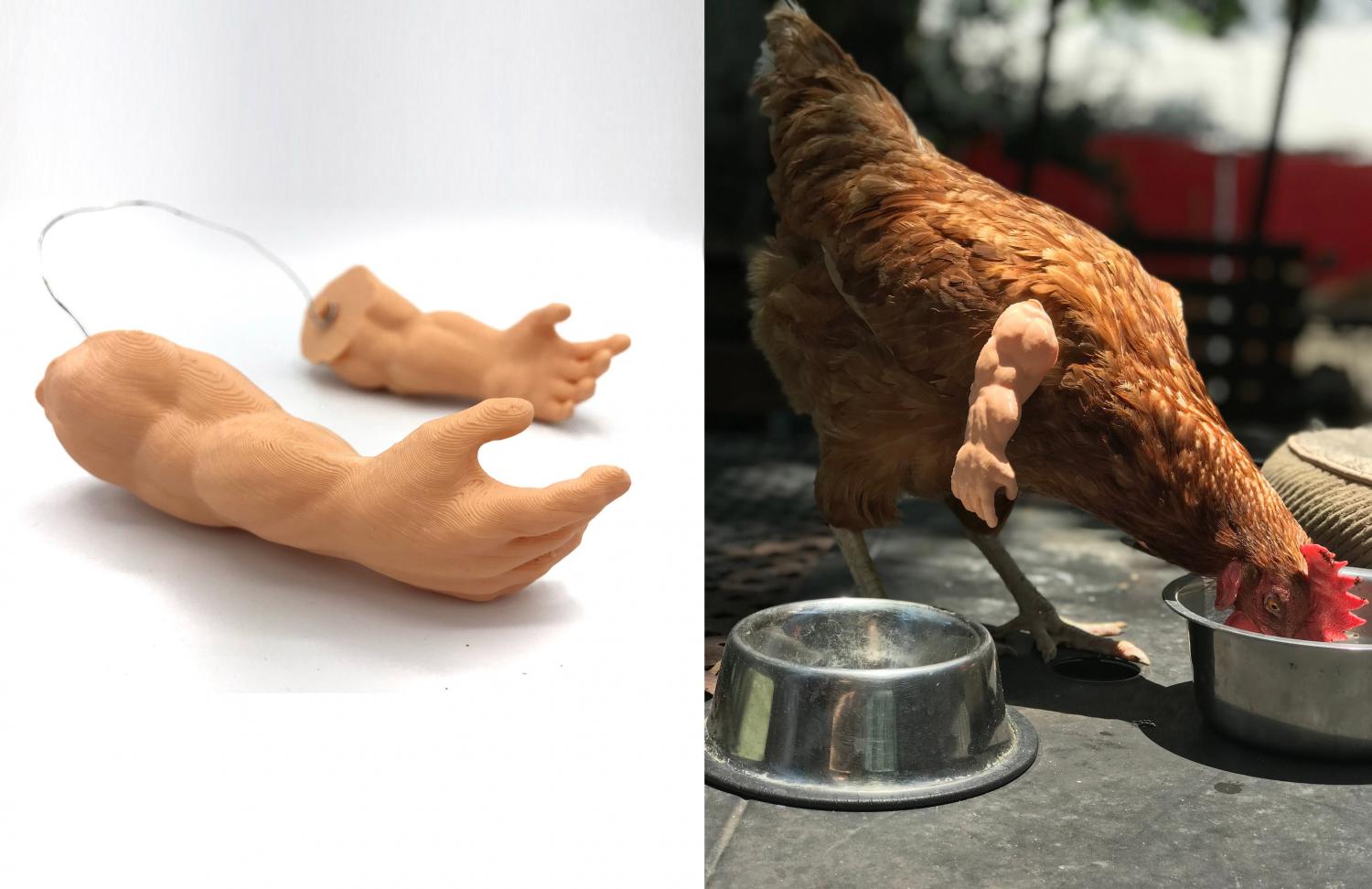 Arms for chickens gained popularity a few months back after a post in a Bird Lovers Facebook group went viral. A post from someone named Shell Critter posted some pictures of some make-shift chicken arms that were sent to her as a gift from her friend. She placed the arms onto one of her chickens, snapped some photos, uploaded them to Facebook, and the rest is history.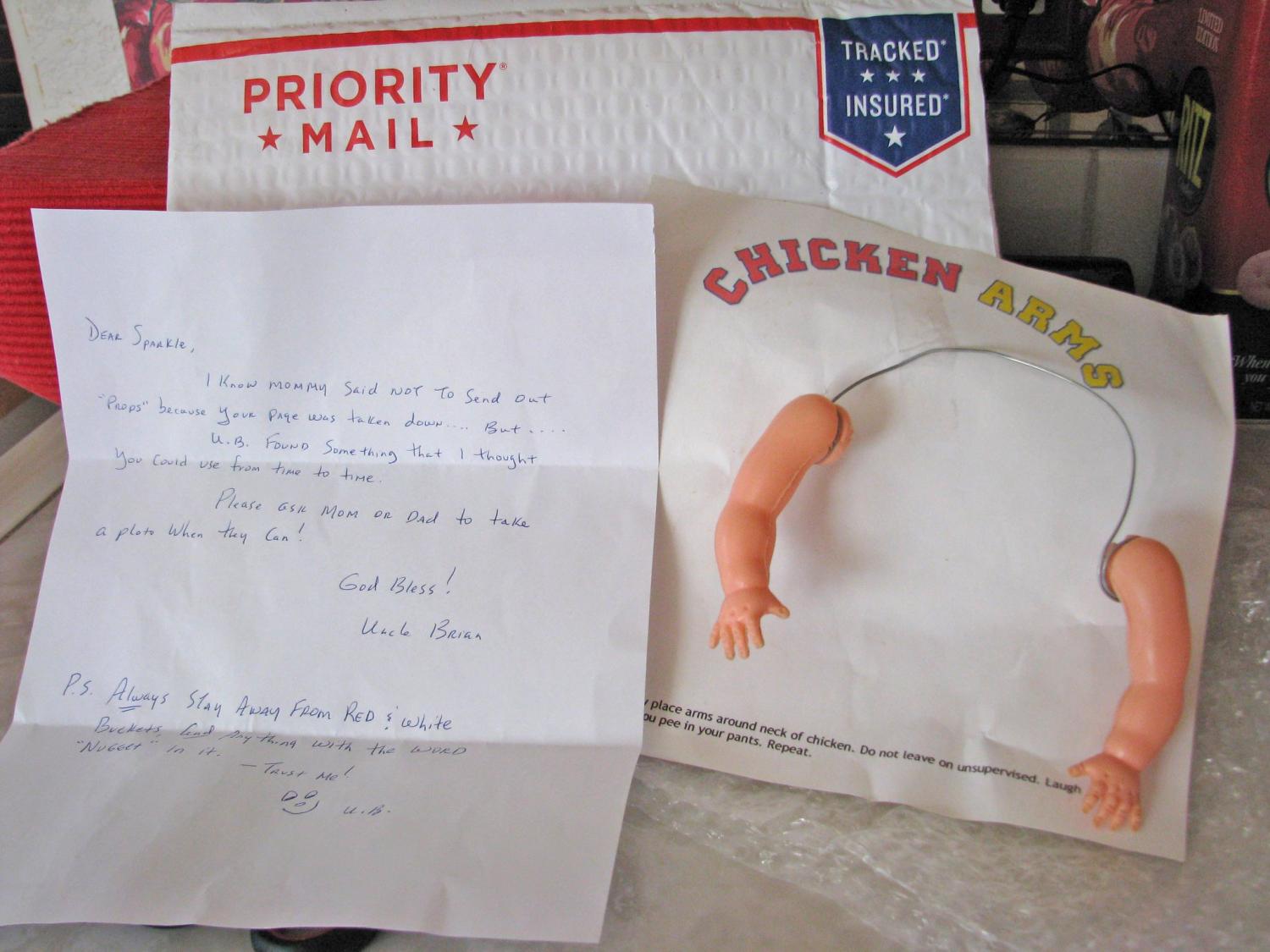 Credit: Shell Critter
Since the viral post on Facebook someone on Etsy has started selling actual arms for your chicken. They come in two different versions, including a super muscular arms version, and a regular baby doll arms version. They both go for 35 bucks, but if you happen to just have some old baby dolls, and some wire, chances are you could probably make a pair yourself for much cheaper.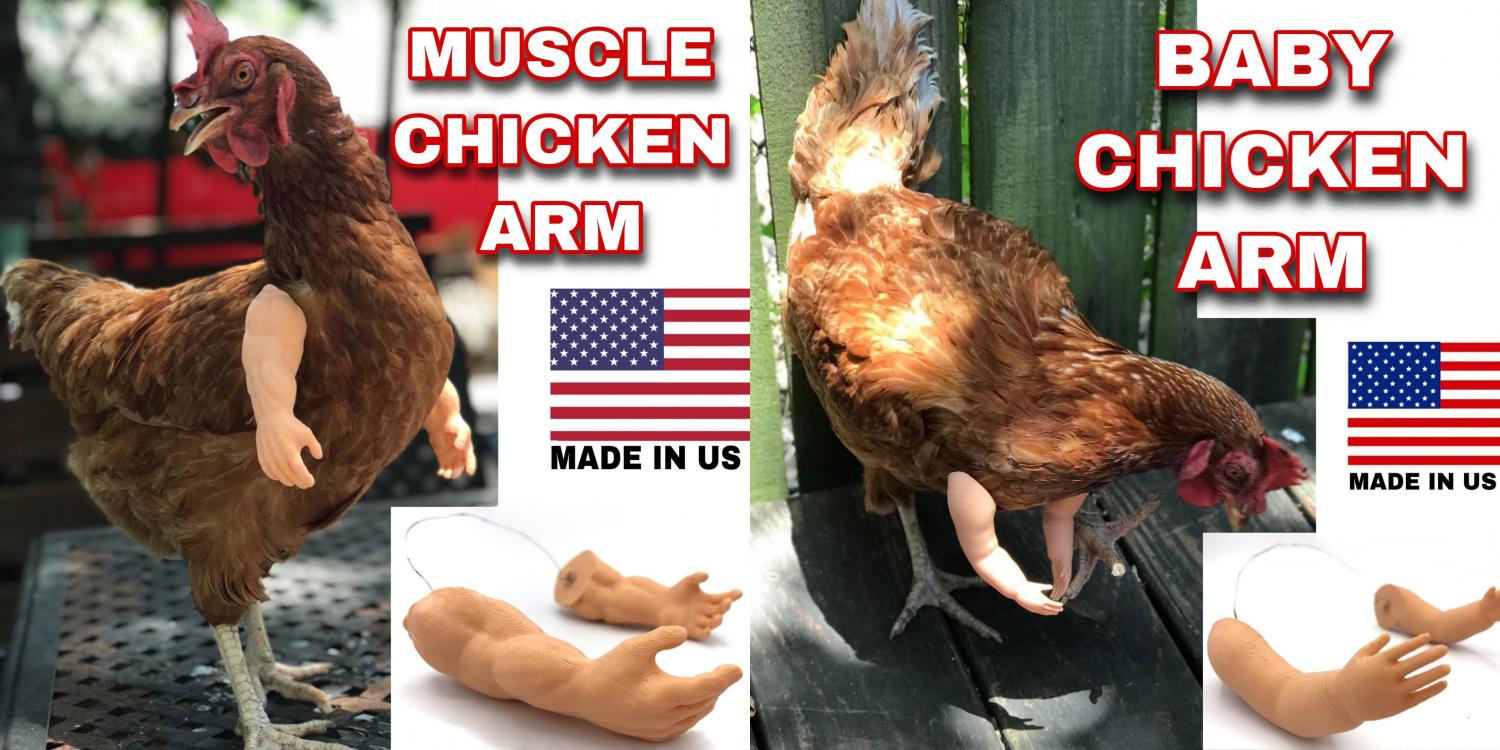 Twitter user @niwatori3wa also tried creating some chicken arms with just a twist-tie, and it turned out perfectly.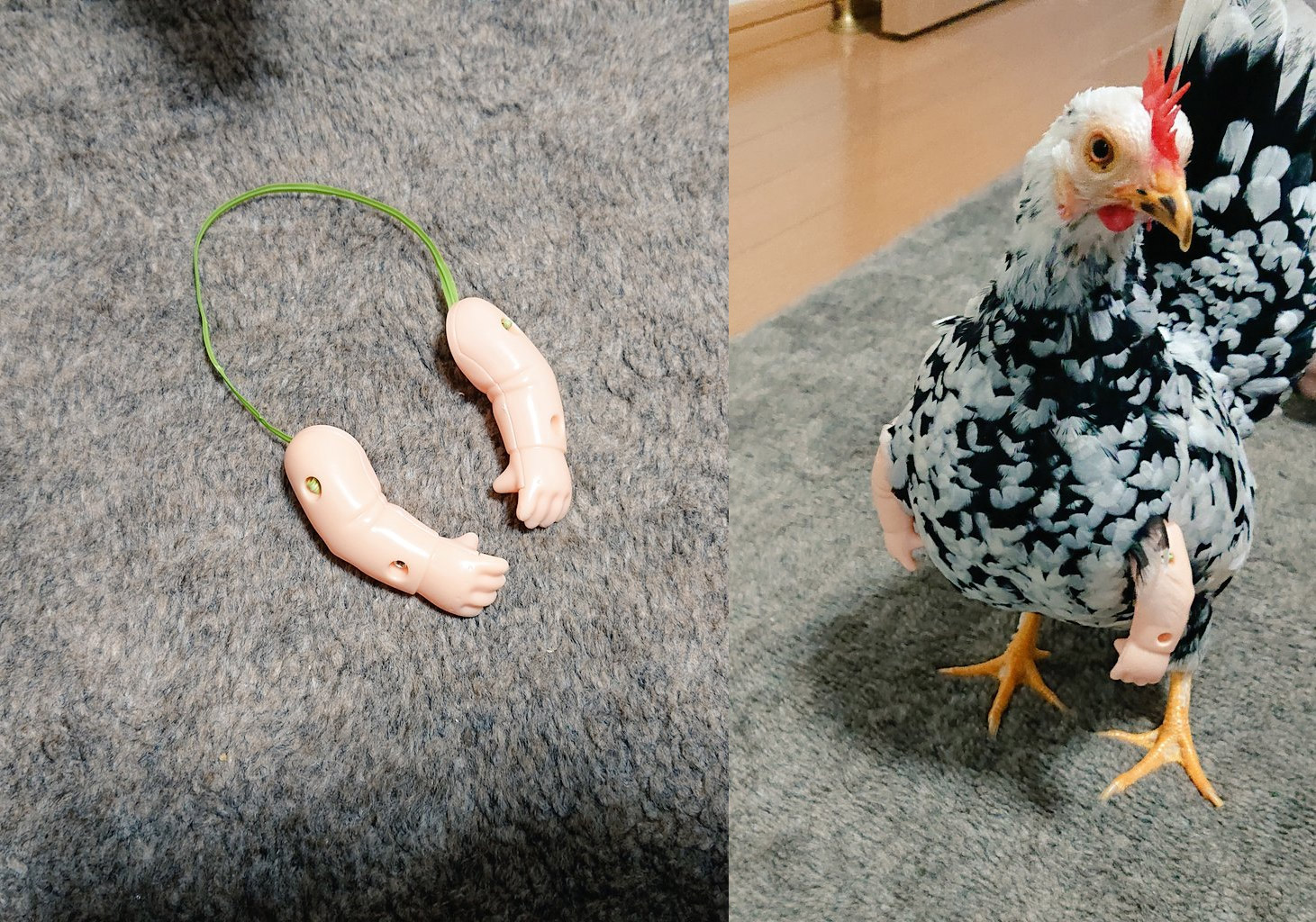 Credit: @niwatori3wa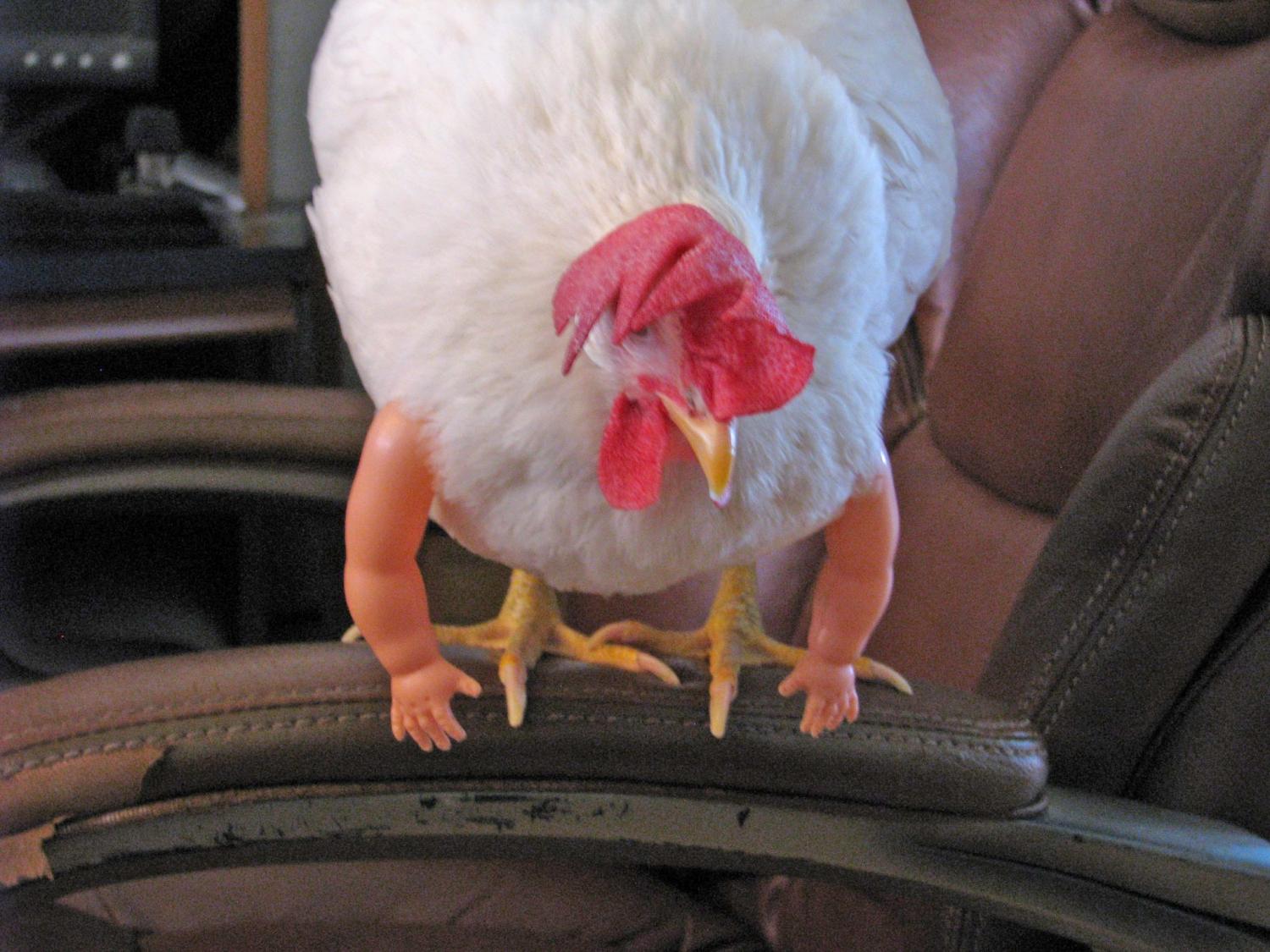 Credit: Shell Critter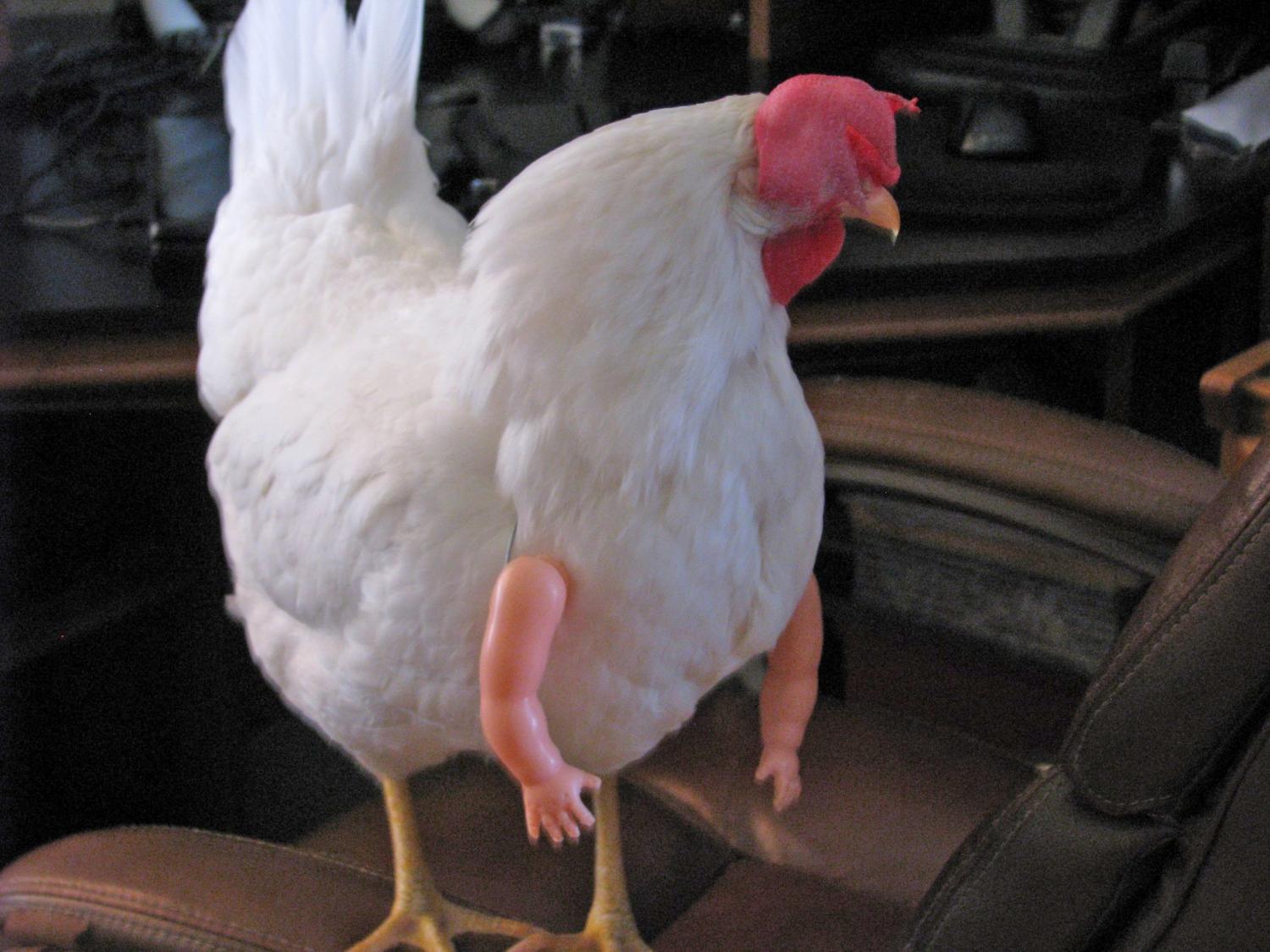 Credit: Shell Critter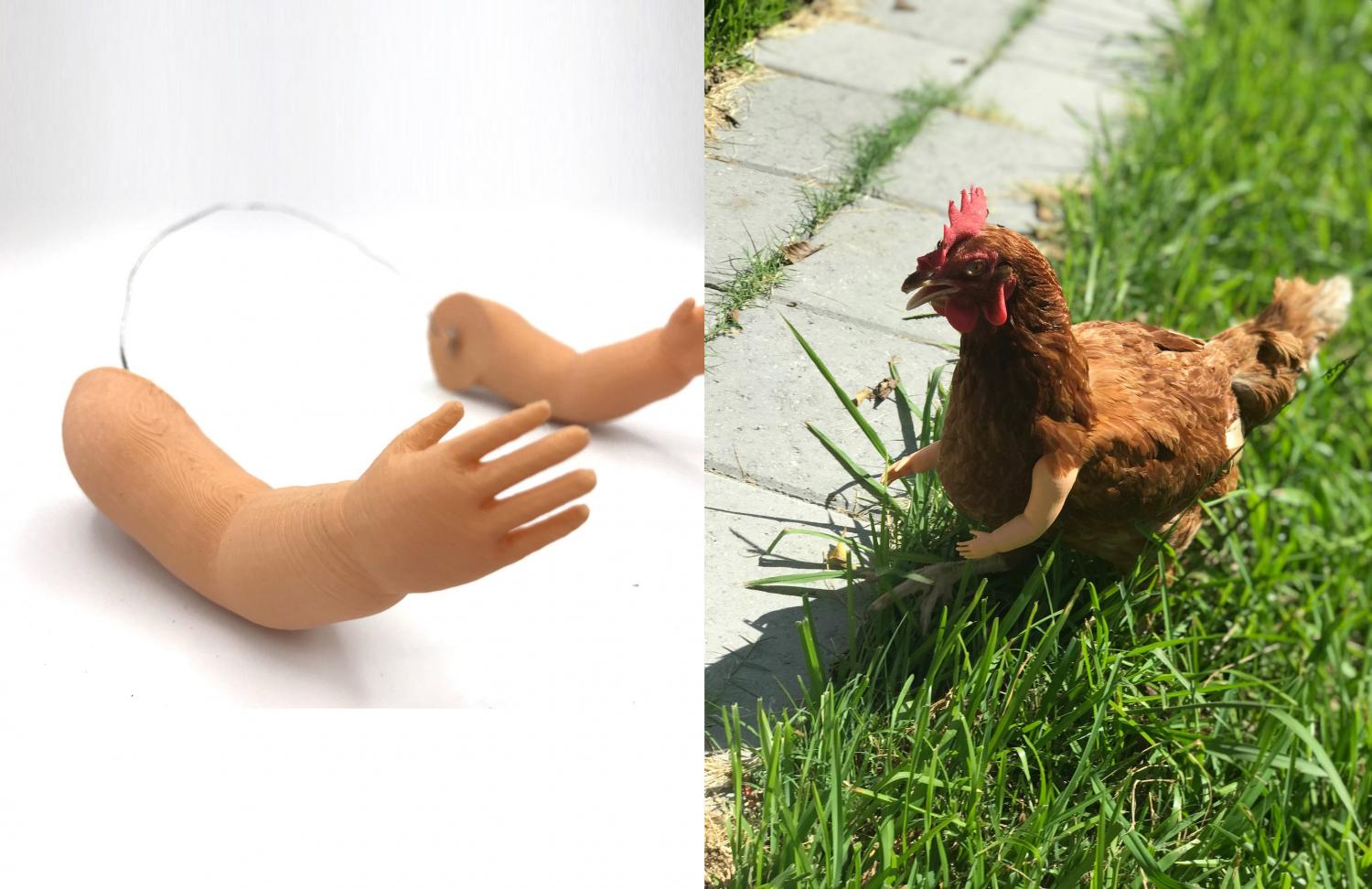 After the viral Facebook post of chickens with arms, there was of course some Photoshop battles happening: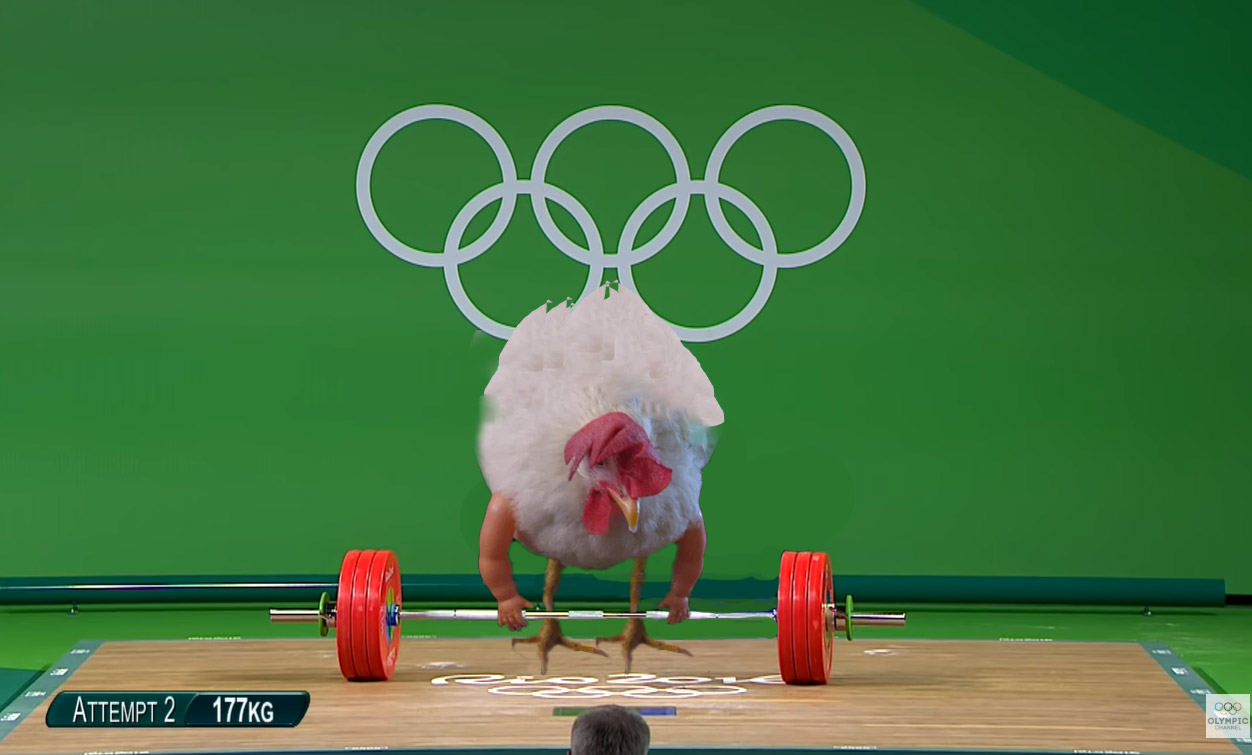 pic.twitter.com/iz8RCLI5or
— え〜いお茶 (@niwatori3wa) July 16, 2020