This Mini Picnic Table For Chickens Lets Your Fowl Feed With a Little Bit Of Dignity
By Ryan on 06/29/2021 9:32 AM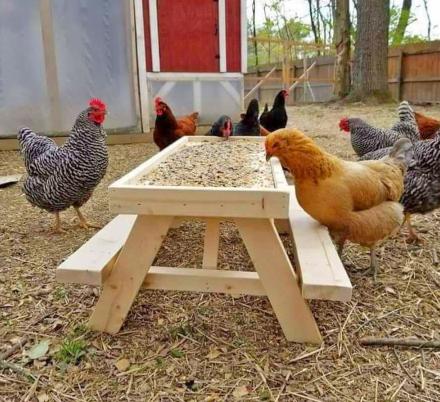 You've probably seen the mini picnic table for squirrels that let the squirrels and chipmunks in your backyard sit down and enjoy a meal at a proper table, well, now there's one for chickens as well. The mini picnic table for chickens has a contained area on the top of it where you can pour some chicken feed so they can walk right up to the table and eat comfortably without having to bend all the way down. Not only will your chickens and hens feed with a little bit of dignity, but it'll also keep your ground/yard a bit more tidy.
Handmade from cedar wood, the mini chicken feeding picnic table is made and sold by Etsy store TractorBunkBeds, who not only creates tractor shaped kids beds like their name suggests, but they also offer a variety of unique mini picnic tables for squirrels, barbies/toys, and now chickens.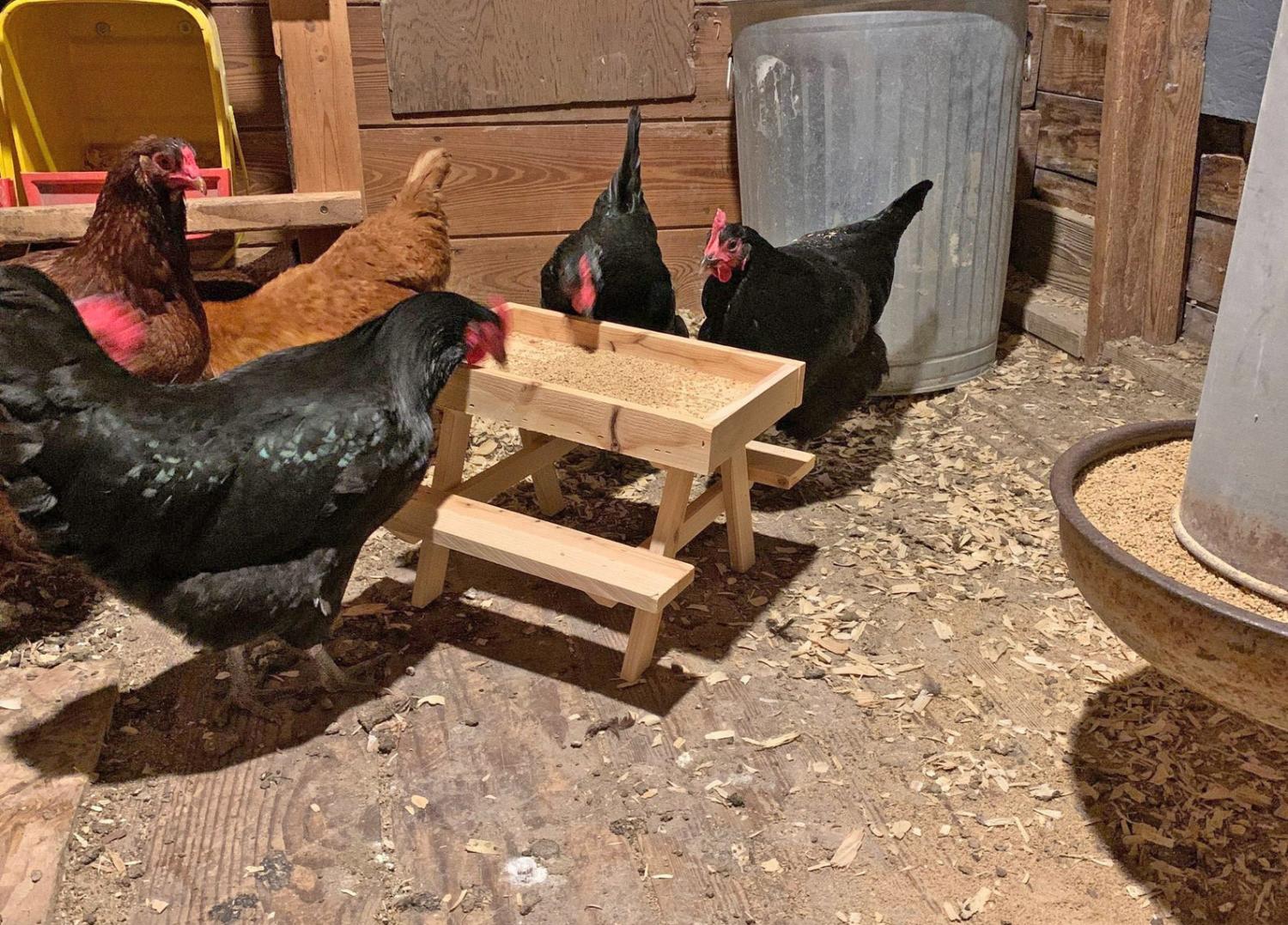 A bit bigger than the squirrel feeding picnic table we featured a while back, the chicken picnic table (aptly named the Chicknic table) measures 14 inches long x 14 inches wide x 10 inches tall, and features a rimmed top surface where you can safely pour in chicken feed while keeping it all contained.