You Can Now Get A Swing Set For Your Chicken
By Ryan on 07/15/2019 11:14 AM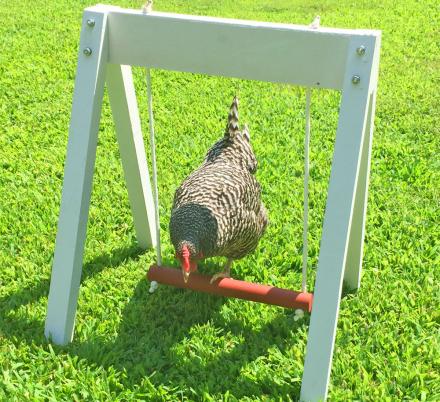 We all love chickens right...they give us eggs, buffalo wings, and KFC. But some of you out there love chickens a little more than the rest of us...With this swing set, you can now ensure that your chickens have the best summer they have ever had! You can sit back enjoying a cold glass of lemonade while watching your little clucking one rock back and forth in the warm summer breeze. I swear you'll see a smile come across their beak after just a few minutes.
This chicken swing set is made with Amish craftsmanship so you know it will be sturdy and built to last. The frame is made of strong wood and uses an A-frame design to ensure it won't tip over when your chicken really gets going. It has been painted white to ensure it will go with any outdoor decor.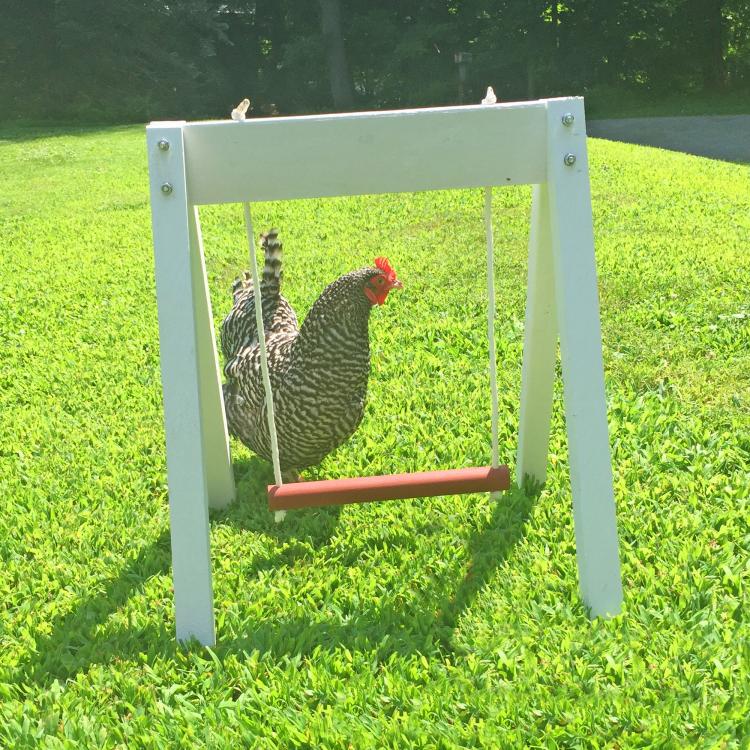 The swing itself is made of white rope and the seat (aka perch) is made of a red hard-side tubing that is the perfect size for their little talons. The swing is designed to be very low to allow your chicken to hop on and off on their own - what a big girl you are Henny!