This Over-The-Bed Sliding Desk Lets You Still Work and Eat While In Bed
By Ryan on 03/16/2020 12:38 PM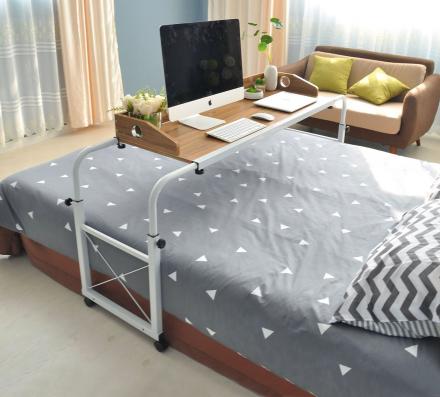 In reality there's really no need to ever leave your bed, assuming you have the right tools at your disposal. What you'll need is a bedpan by your side, a TV with Netflix, a carer to roll you on your side every few hours so you don't get bed sores, and this amazing rolling bed table that will allow you to work and eat in bed. The table comes with a wooden surface supported by a metal frame where you can place a laptop, computer, or tablet to work on, plus a place to set some food to eat.
When not in use the table cat sit past the foot of your bed. When you need to work or do some eating in bed, just bend down and roll it towards you as tightly as needed, either that or have your servant roll it for you. We don't want you pulling a muscle or anything.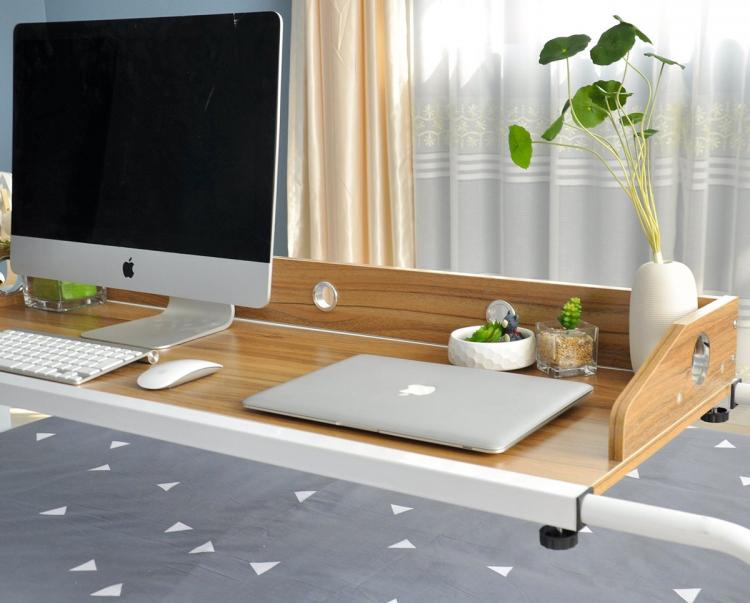 The length and the height of the over-bed rolling table is adjustable so that it can fit pretty much any sized bed between a single and a California king. The table can be maxed out to reach 55 inches in height, and able to fit king-size mattresses that measures 84 inches wide.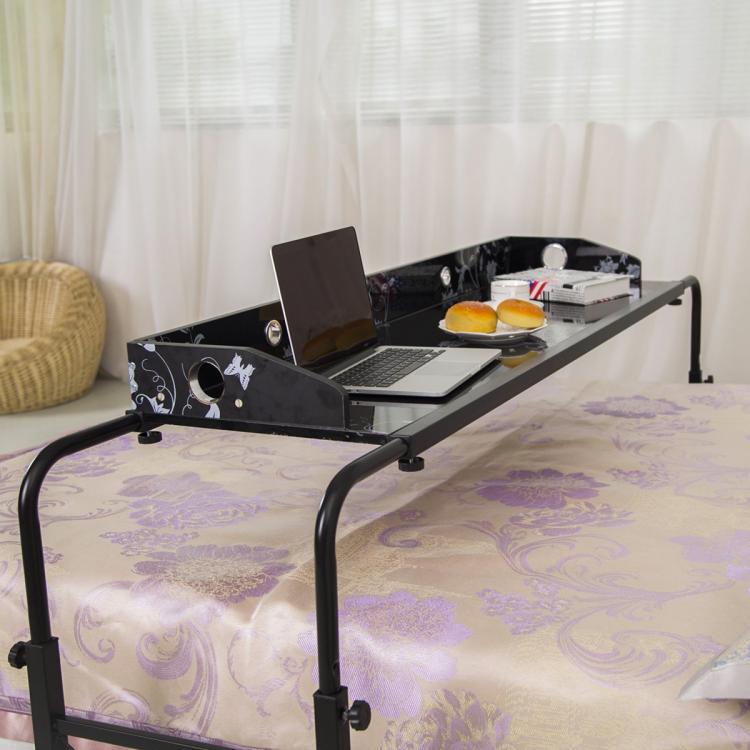 The bed desk features 4 rolling high-quality wheels on the bottom of each corner of the table which easily roll back and forth. Since the table will fit snug with your bed, it will use it as a sort of guide rail so that you won't need to worry about the table drifting left or right.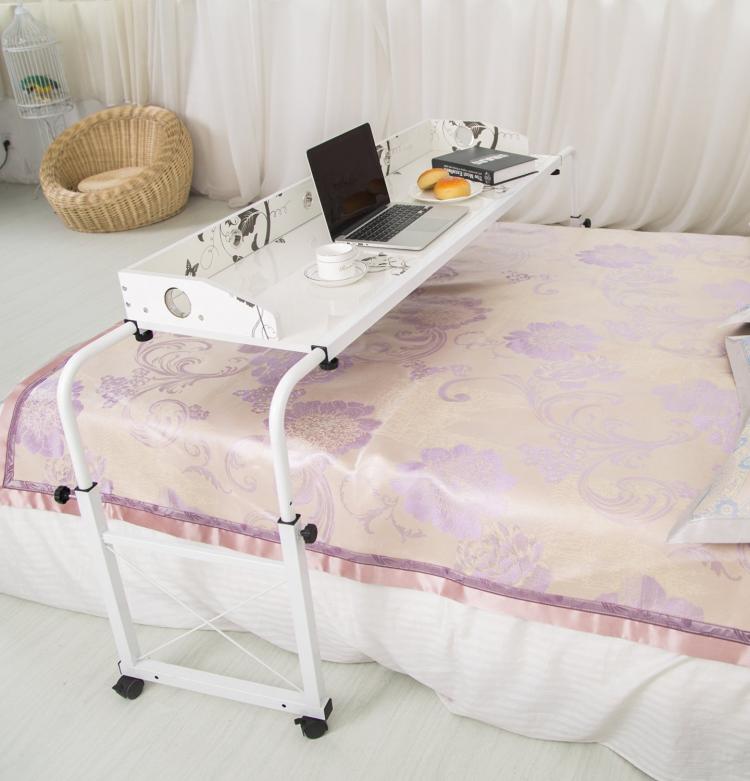 The rolling bed table comes in a few colors/finishes to choose from, can work as a desk over a recliner or chair if setup on the smallest setting, comes with tools to put it together and easily adjust the width setting back and forth, and even comes with pre-drilled holes on the back and sides so you can run wires for your laptop or computer through the wood if needed.