Crochet Bananas Pillow
By Ryan on 03/13/2019 11:40 AM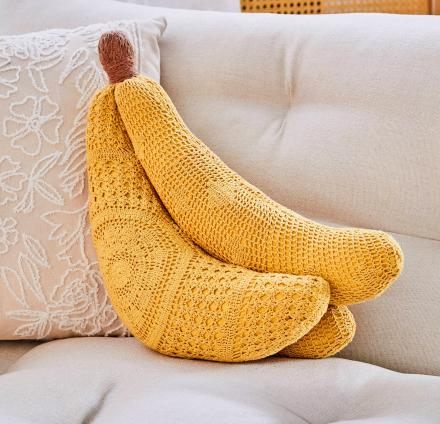 Depending on how deep your love for bananas goes, you might already own the bicycle banana holder, a banana cat bed, or perhaps a literal banana hammock. Now, here we are with yet another item that takes banana love to a whole new level. It's a giant crocheted set of banana pillows, and it's perhaps one of the best ways to show your guests just how much you love bananas.
Unlike normal bananas that last maybe a week, this crochet banana pillow will (depending on how you treat your pillows) maybe last a lifetime and then some. You can pass down your love of bananas to your grandchildren one day with these giant bananas in pillow form.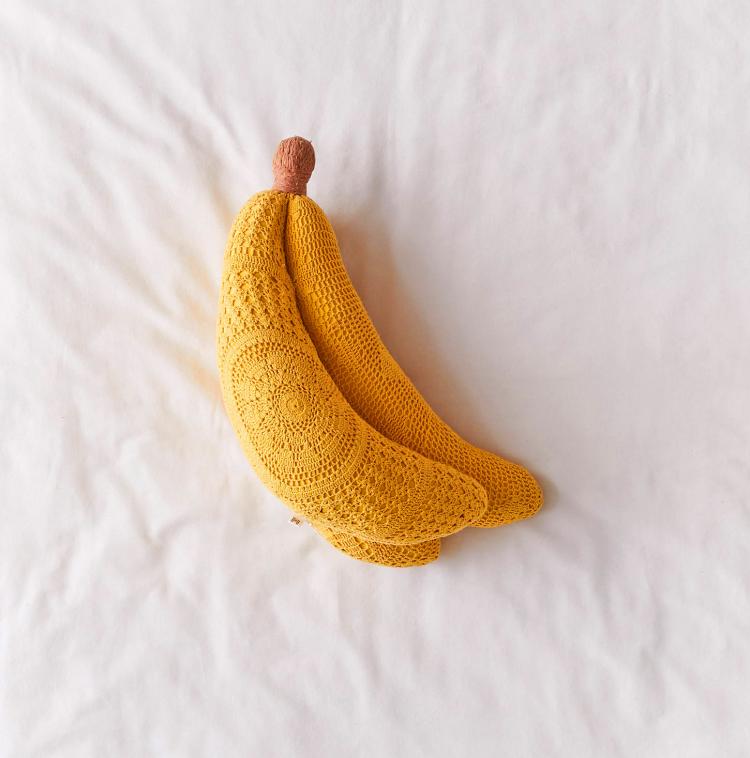 The crochet bananas pillow will surely bring tropics vibes right into your apartment or home, and might be the most enjoyable, least-painful way to have a food fight! Sure there are other banana pillows on the market, but none quite as classy, and realistic looking than these. It's like someone knitted some high-end banana plushes, wrapped them in their grandmothers doilies, and sold them on Urban Outfitters.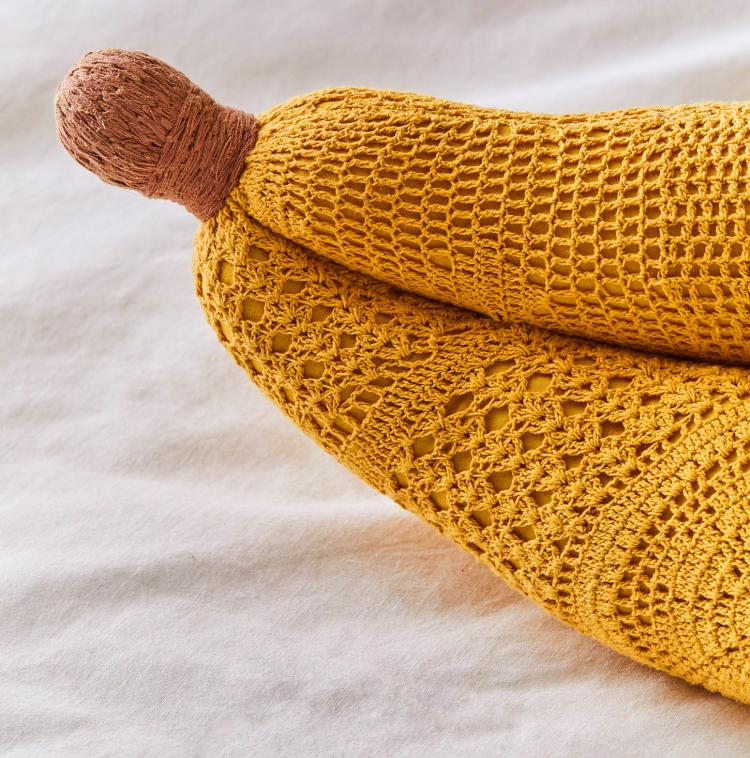 The giant banana crochet pillows come in a set of 3 bananas that are securely fastened together, are three-dimensional, are covered all-over in a crochet design, are made from cotton, should be spot-cleaned only, and they measures 13 inches long x 18 inches tall.