You Can Now Get a Leather Banana Holder For Your Bicycle
By Ryan on 12/18/2020 11:55 AM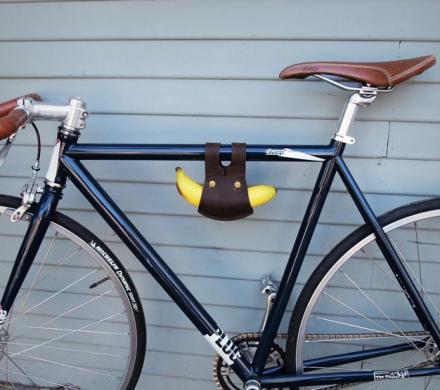 If you're like me, sometimes you just need to have a banana, not now, but you're going to want one later probably. But you need to go somewhere? Well luckily you have a banana holder attached to your bike. Someone made a fantastic and quality leather banana holder made just to attach to your bicycle. It's called the Bike banana holder, and it's sold by Etsy store Biken. Just insert the banana softly and slowly into the leather bound straps, then, bike away and enjoy your delicious snack of potassium while on the go or at your final destination whenever you like.
The bicycle banana holder will continue to keep your banana safe from harm while you pedal your way to where you're going. It's made from genuine leather, and not only can you attach to your bicycle frame in the front handlebars, middle of the frame, or even the back of the bike seat, but it can also be attached right to your belt so it'll always be nearby when you need it.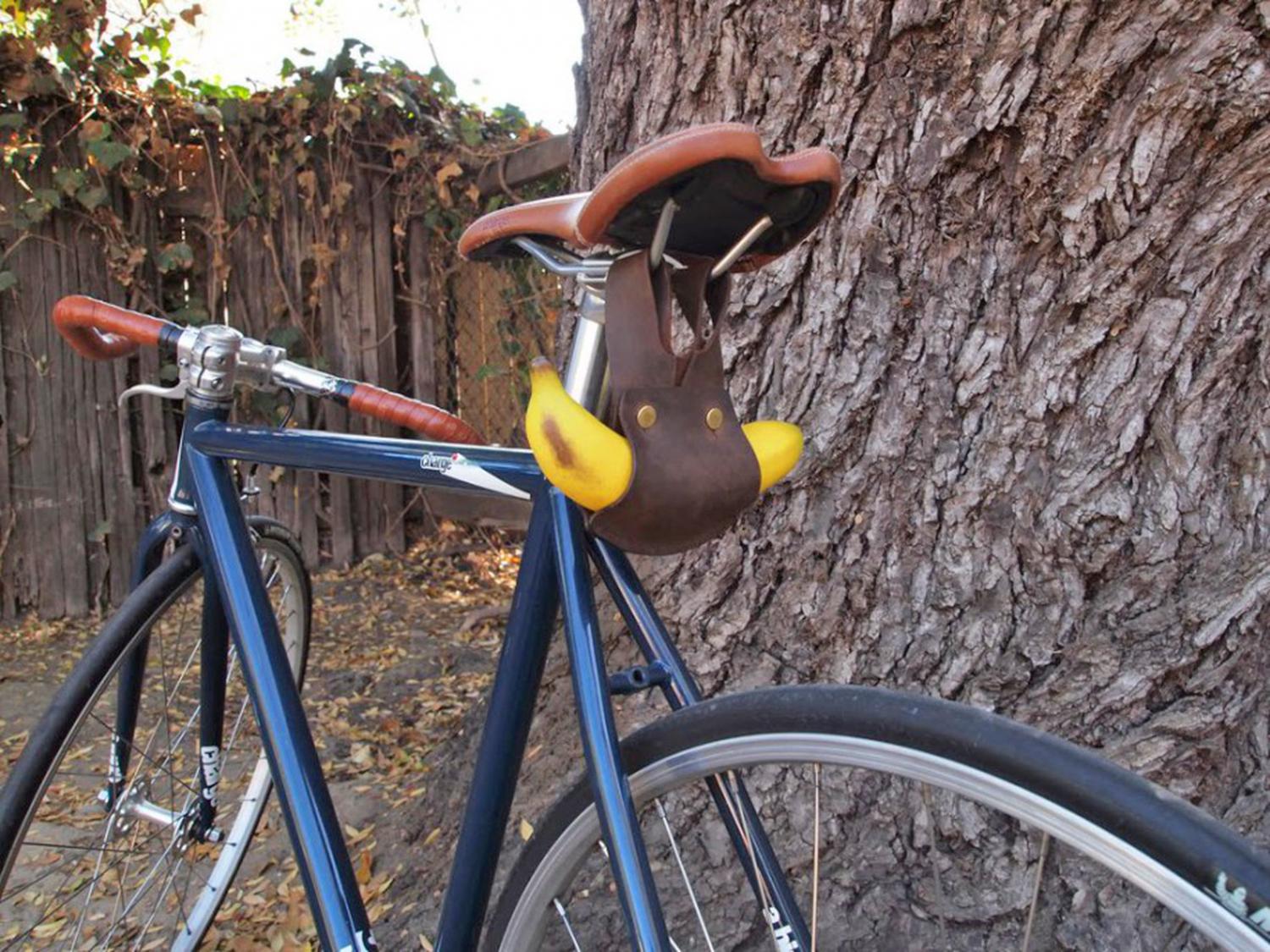 The banana holder for your bicycle comes in either brown or black leather options to choose from, the banana attaches into the holder using 2 metal buttons, it measures 4.5 inches wide x 7 inches tall, and will fit any standard sized banana.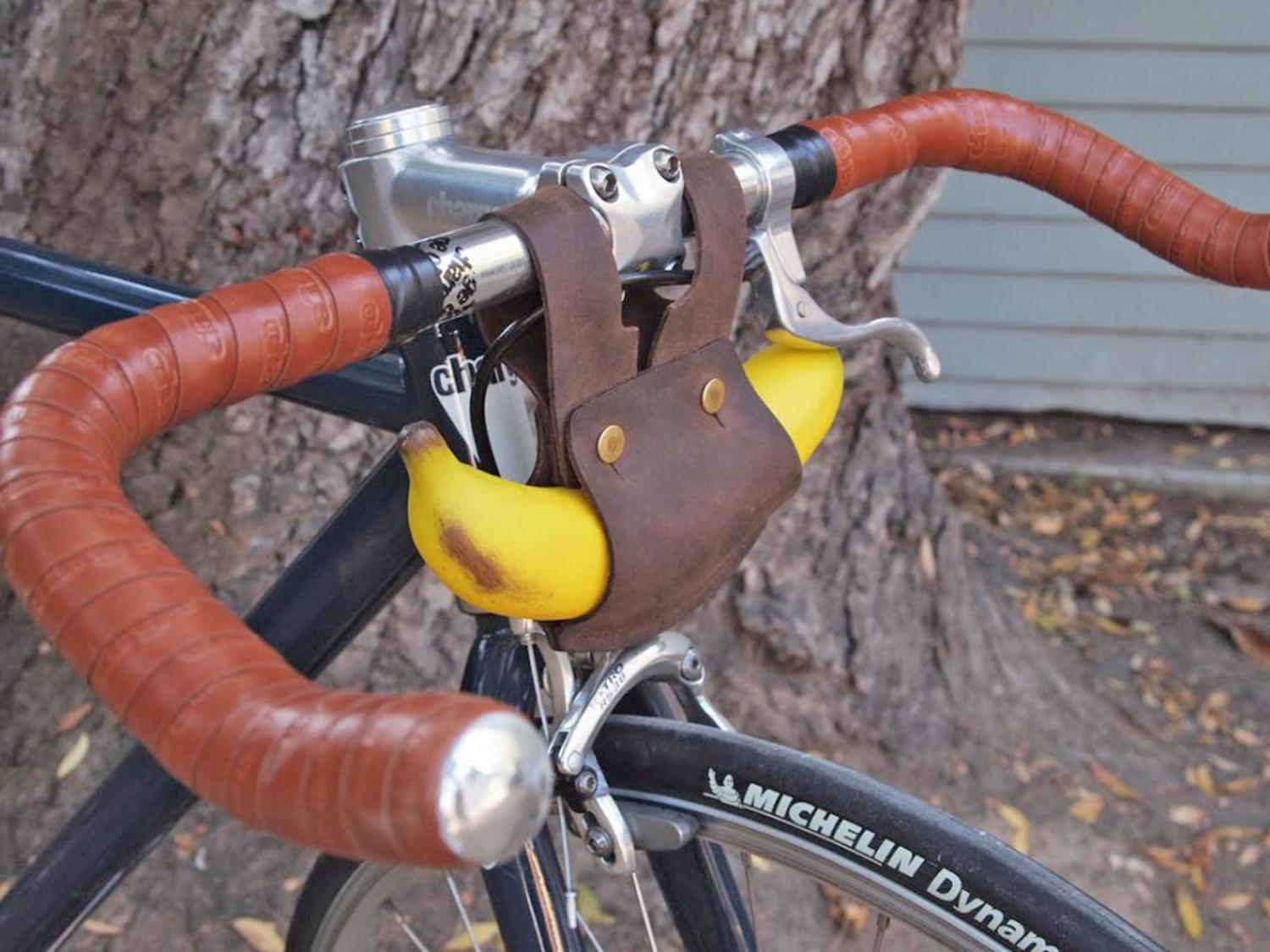 You can optionally use the bicycle banana holder on your belt!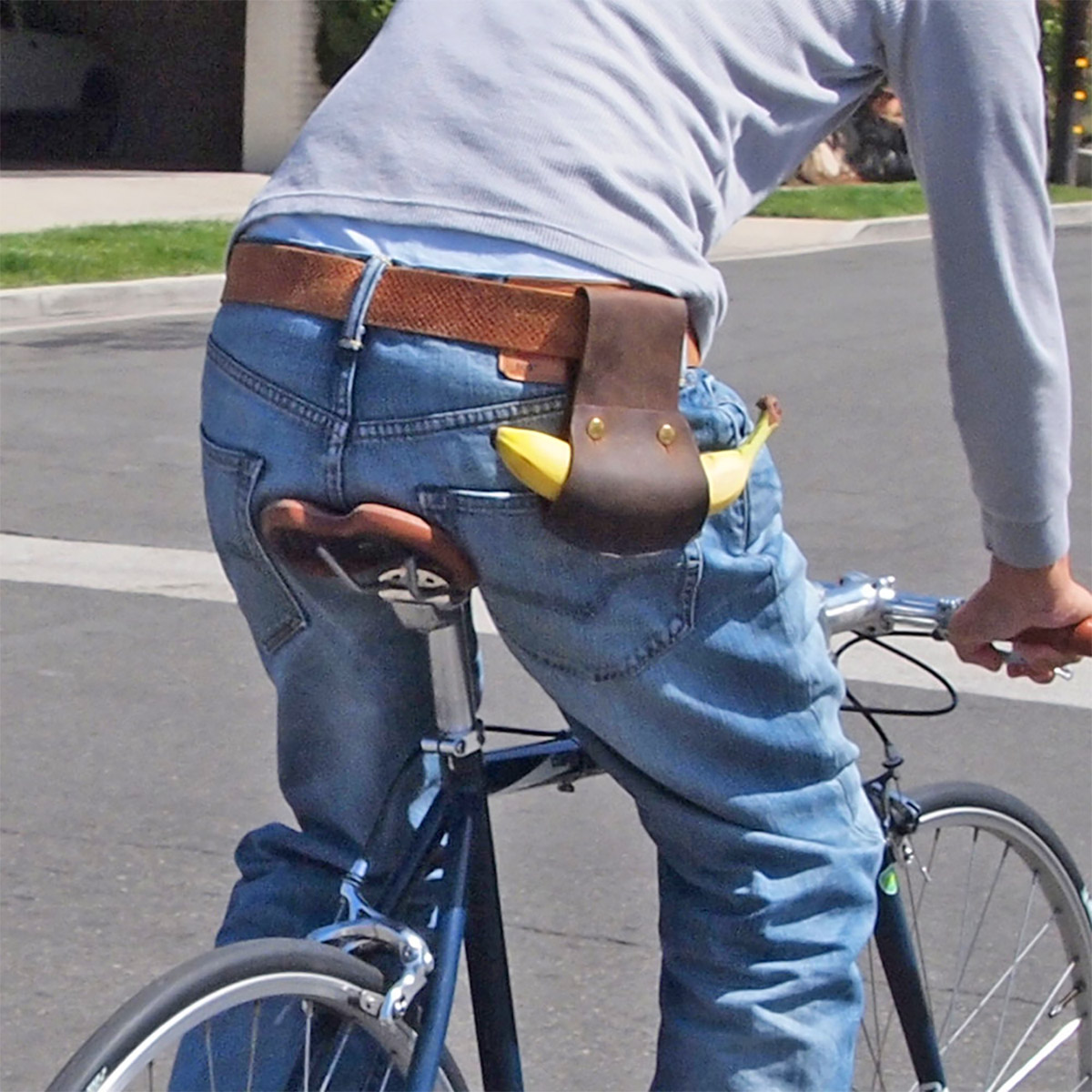 Just snap your banana into the holder using the metal snap buttons. It fits any standard banana!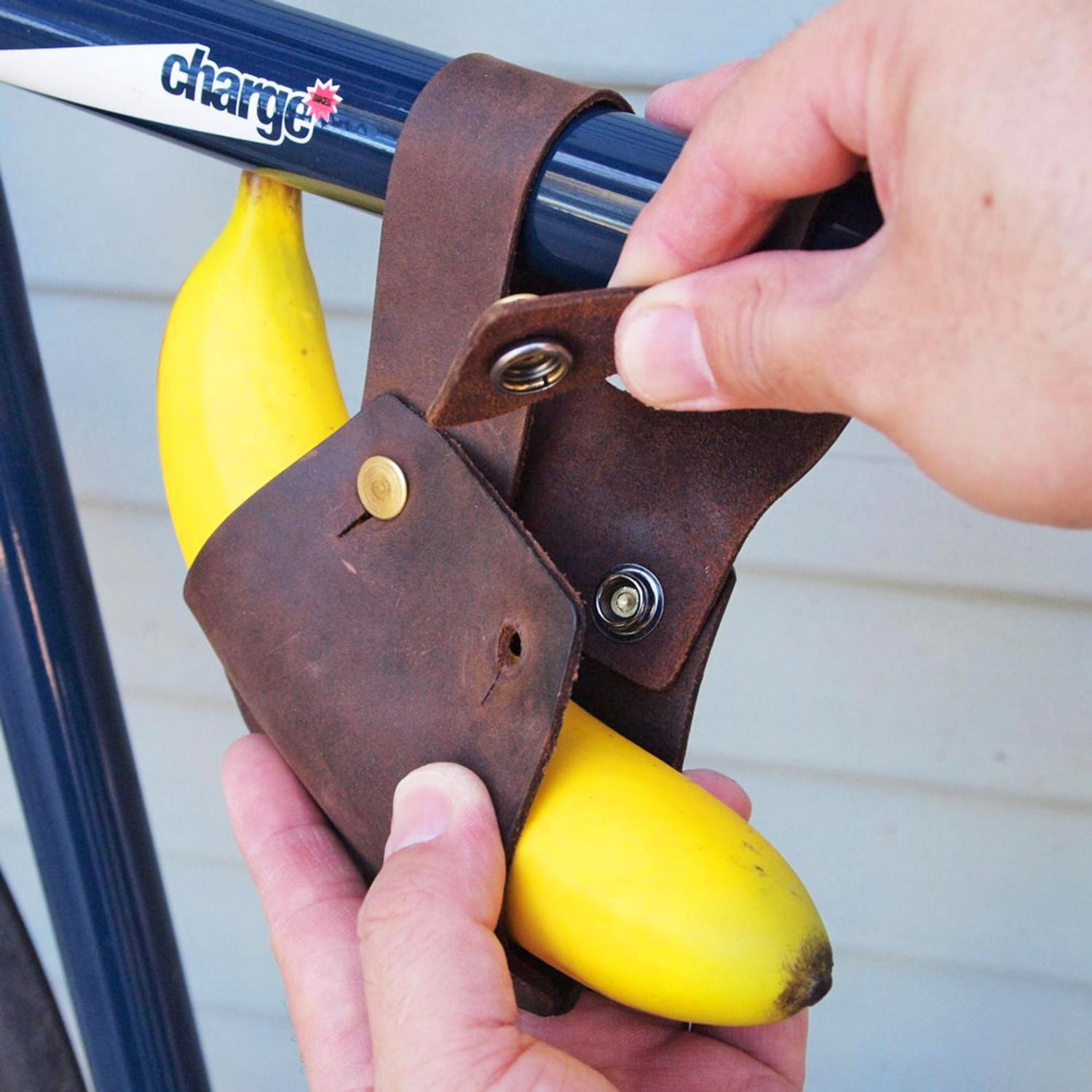 Place the banana anywhere on your bike, including the bike frame, handlebars, or even on the back of your seat.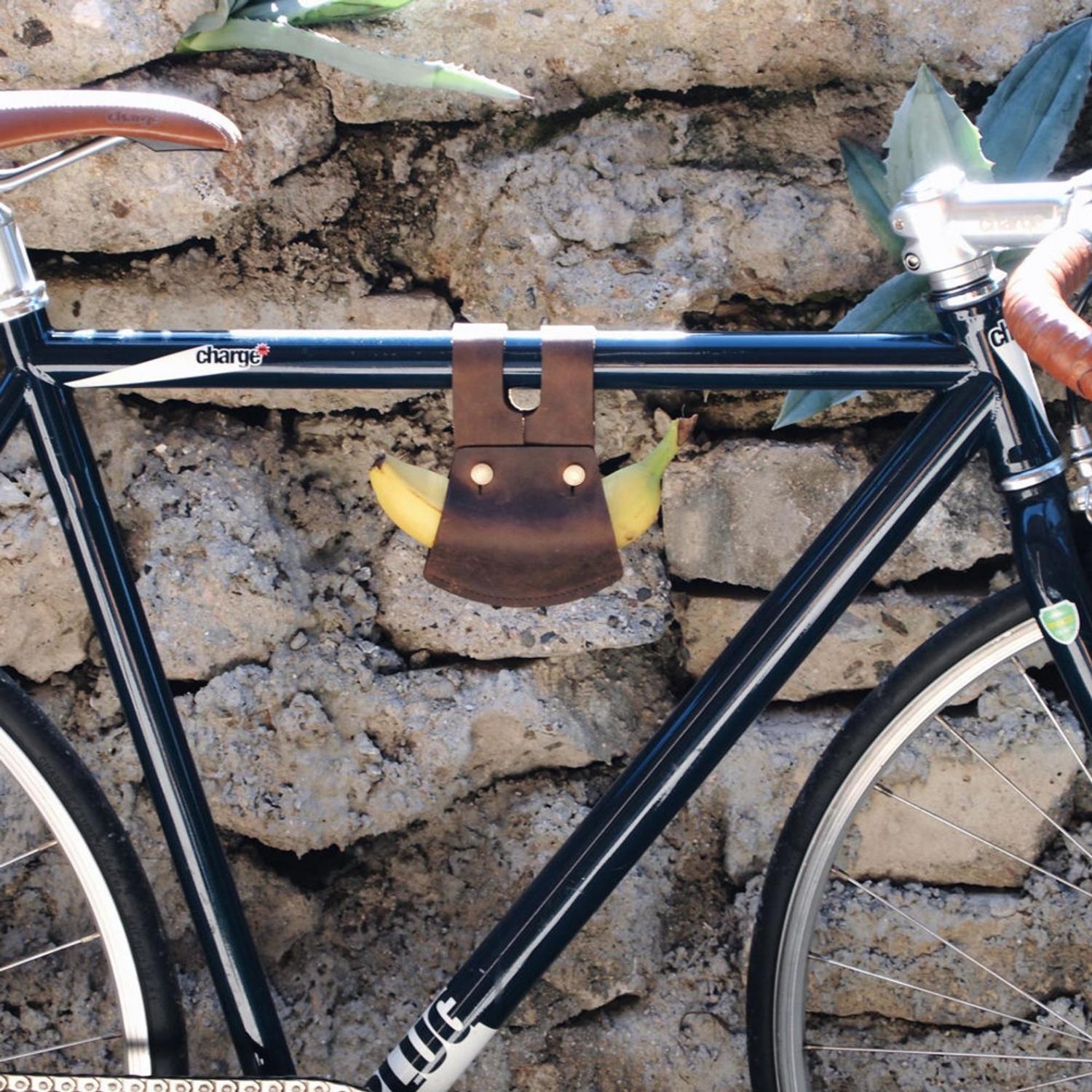 Also, the banana bicycle holder will go along great with your 6 pack of beer holder. This way you can smash down a banana, and then wash it down with some craft brew. With your road bicycle, along with a banana holster, and a 6 pack of craft brew attached right to your bike, you will instantly become king of the hipsters.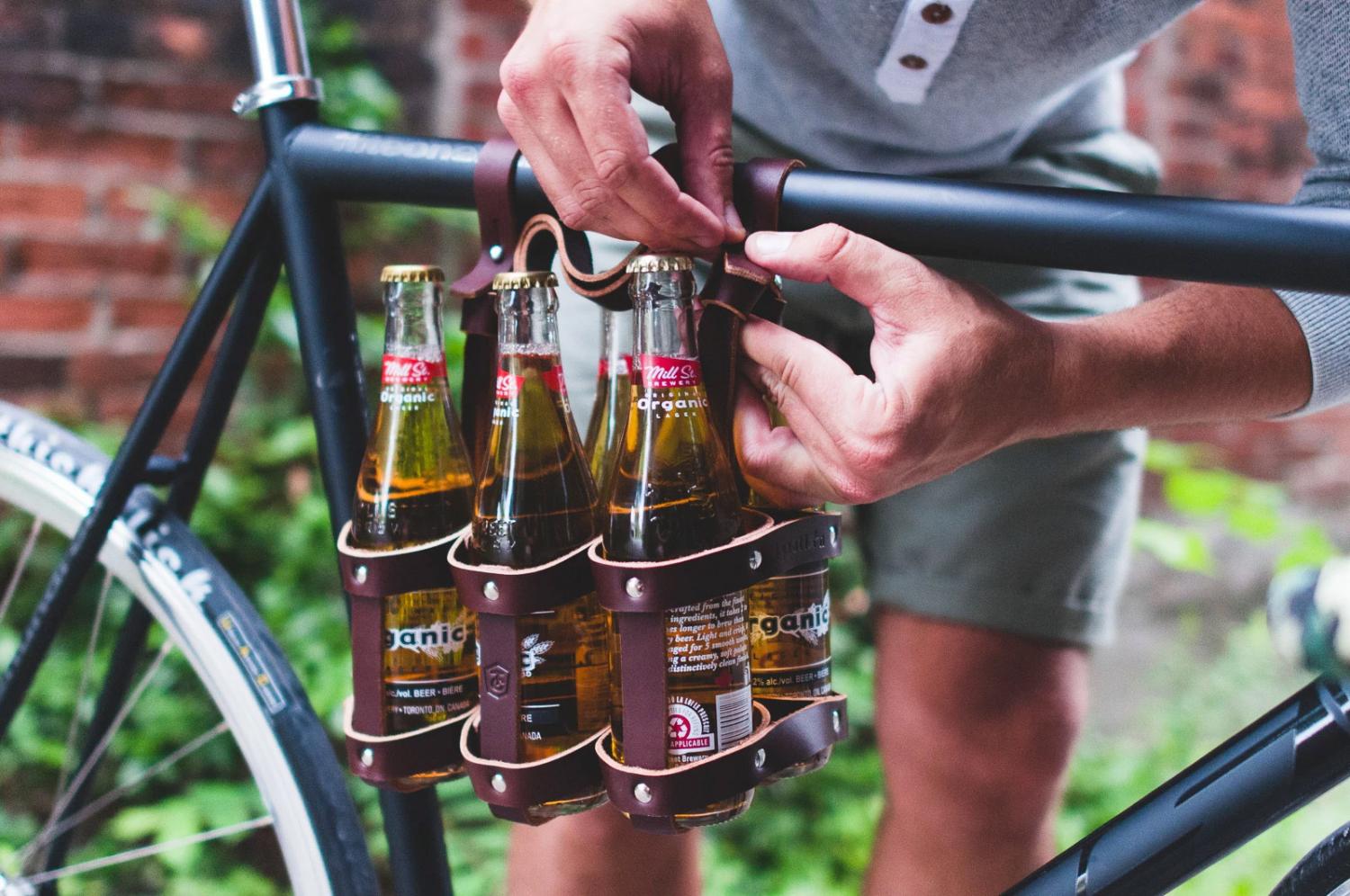 Source
Check out the leather banana holder for your bicycle in action via the video below.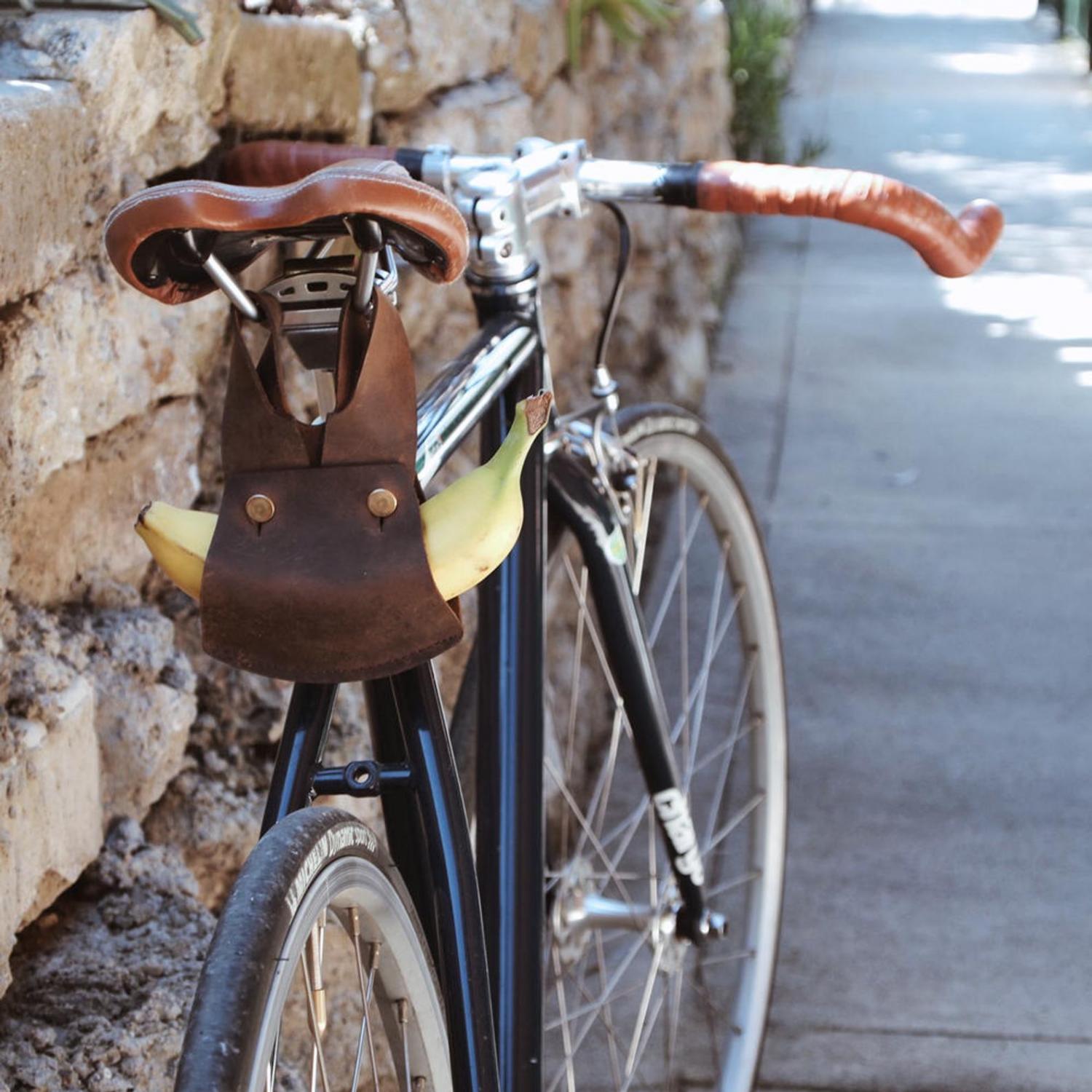 The bicycle banana holder comes in either black or brown leather to choose from.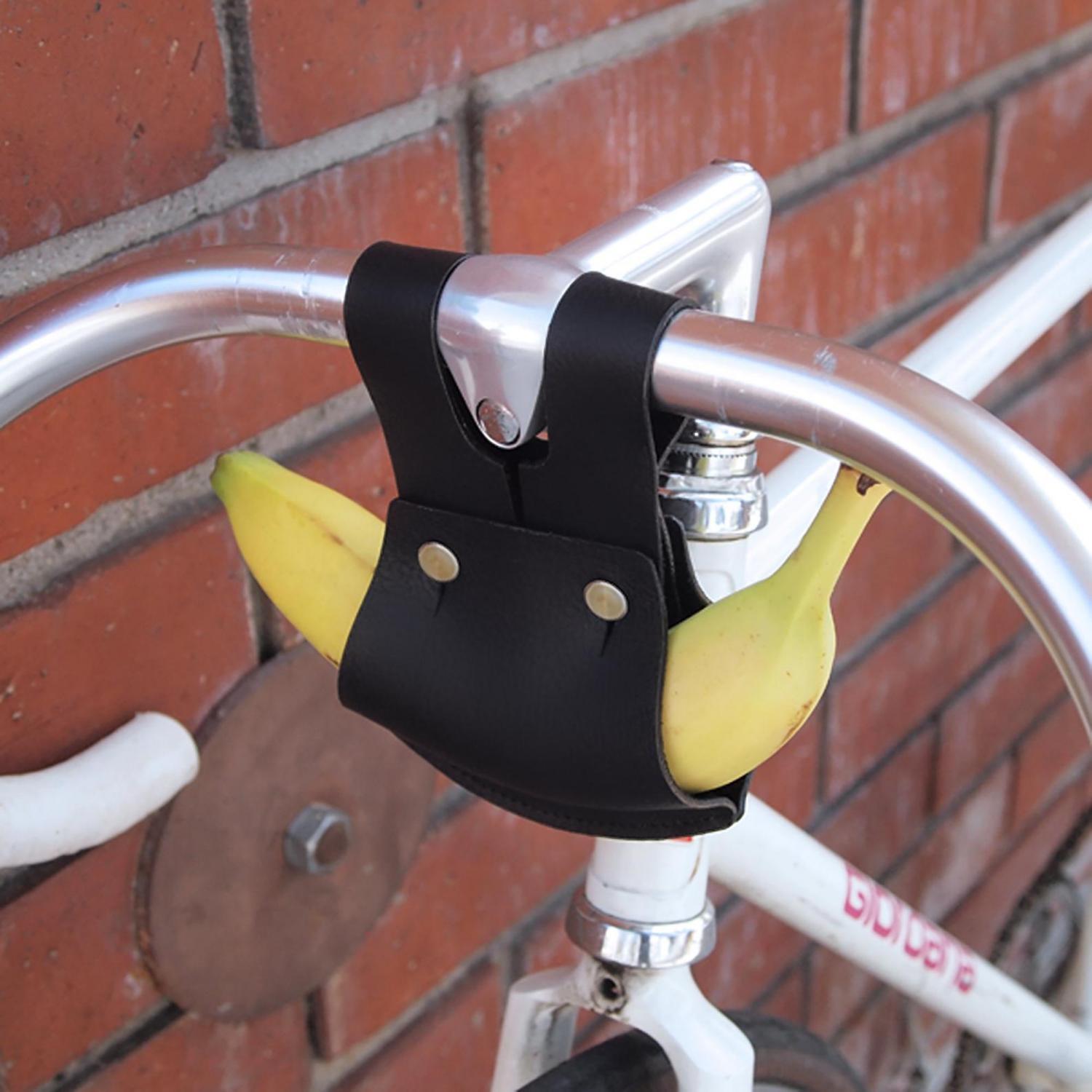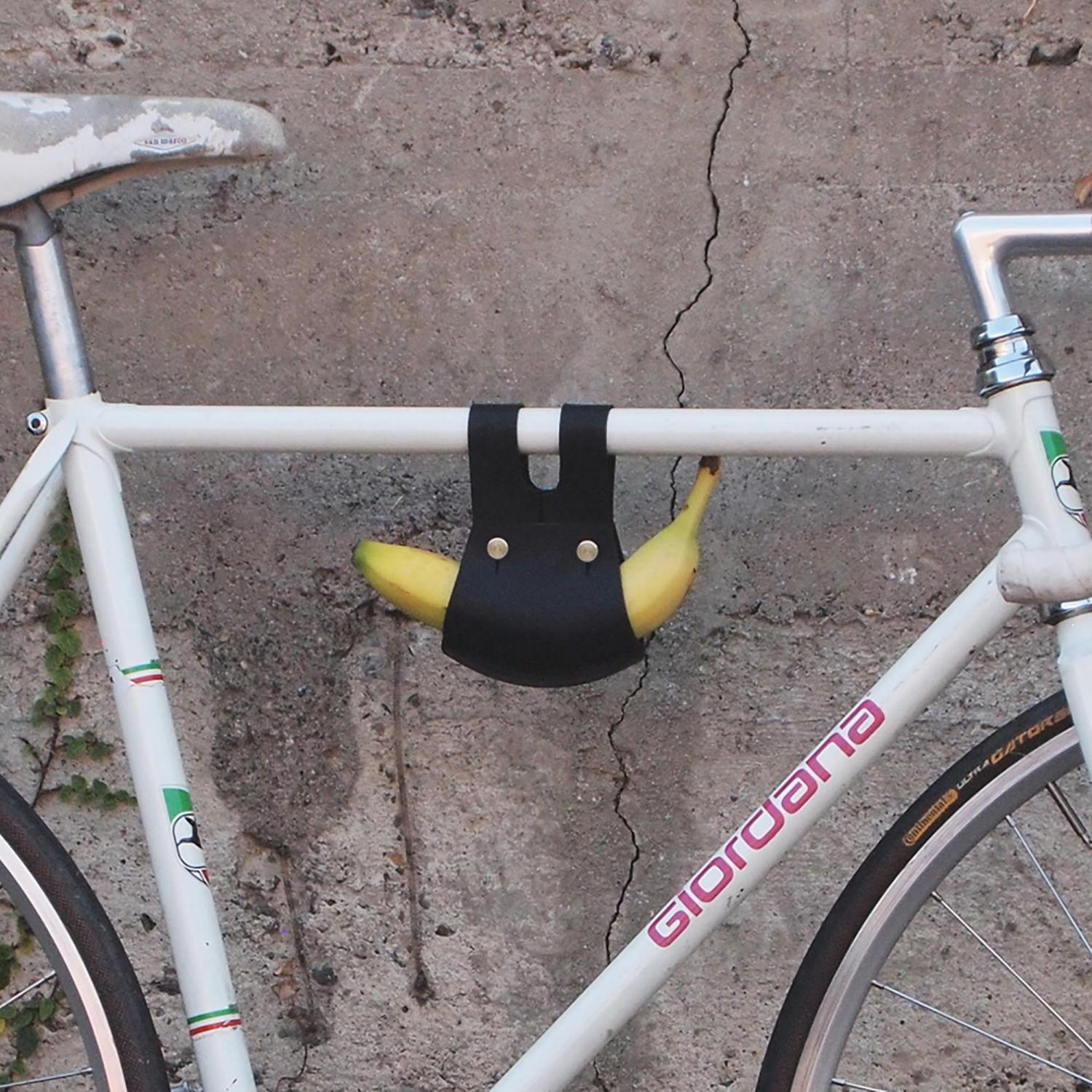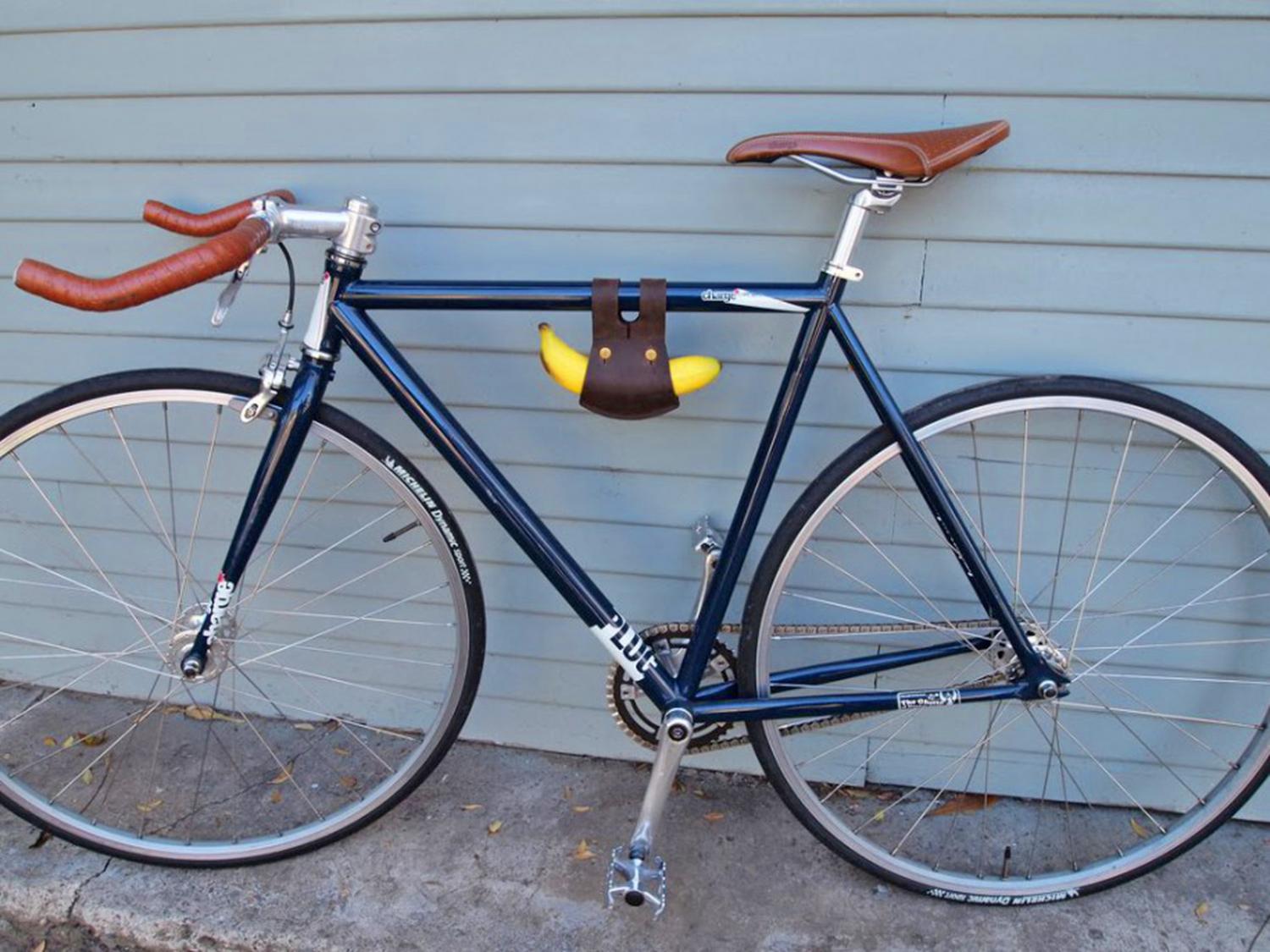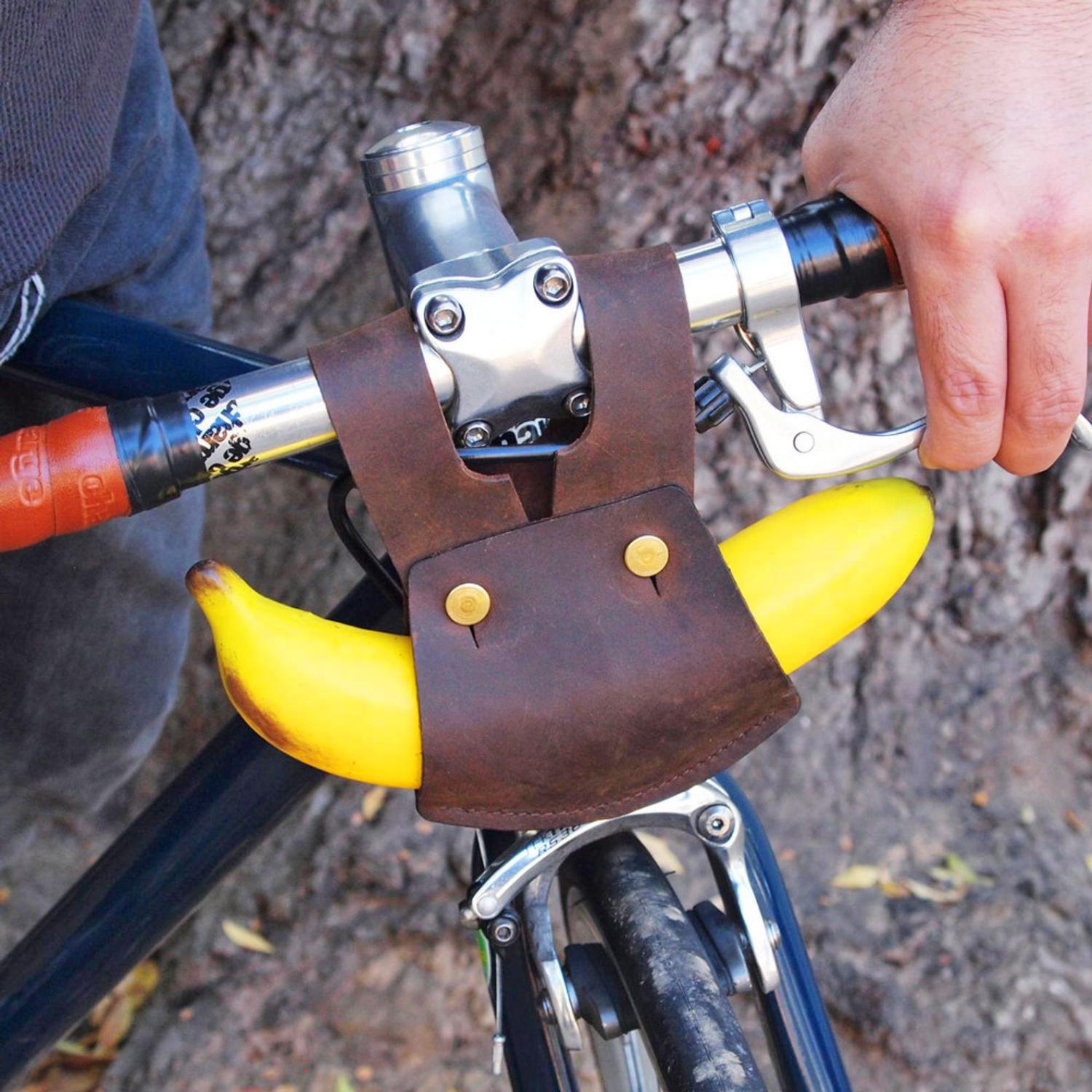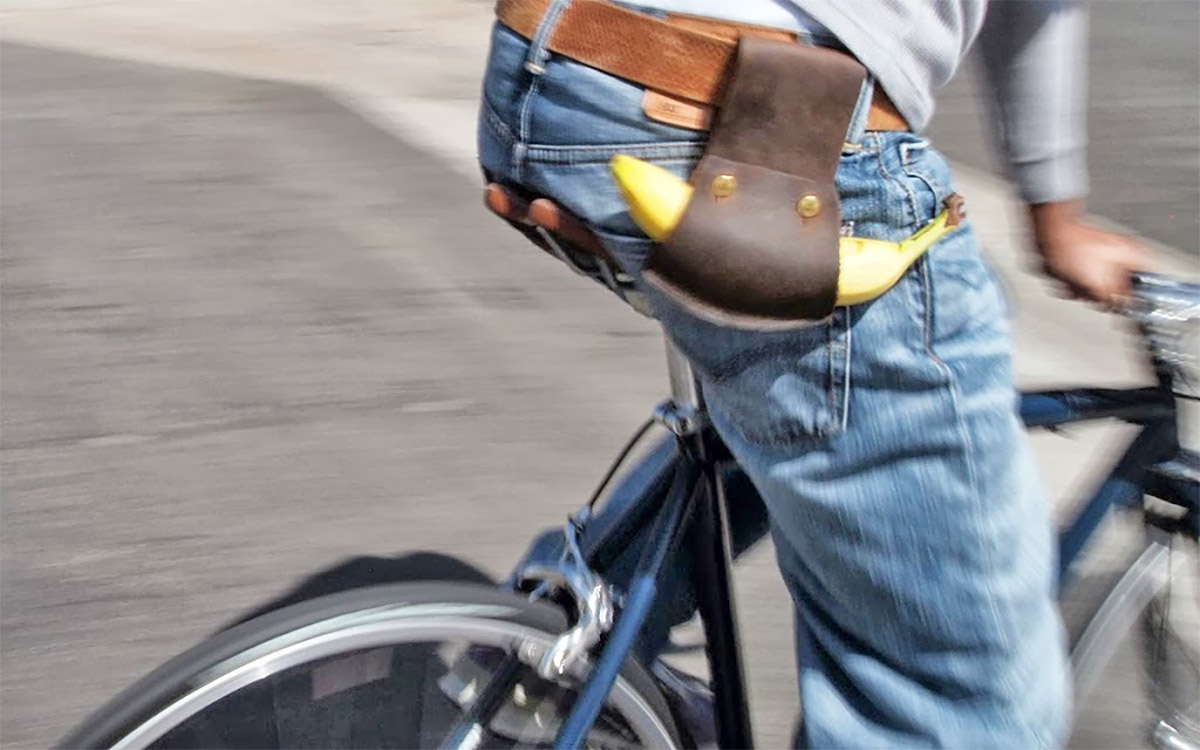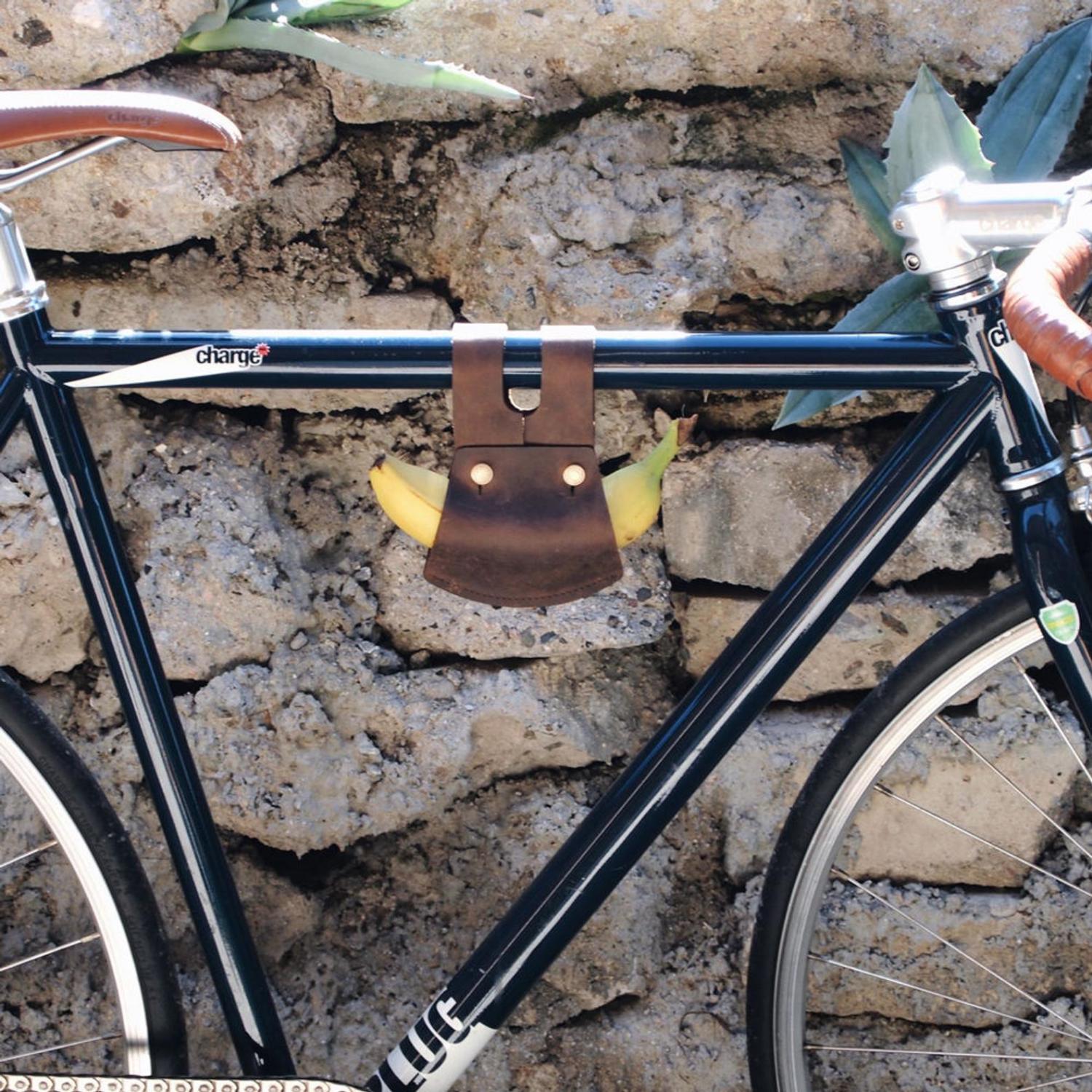 Subscribe To Our YouTube Channel