Magnetic Fingertip Sleeve Assures You'll Never Drop Another Screw On The Floor
By Ryan on 03/11/2020 3:55 PM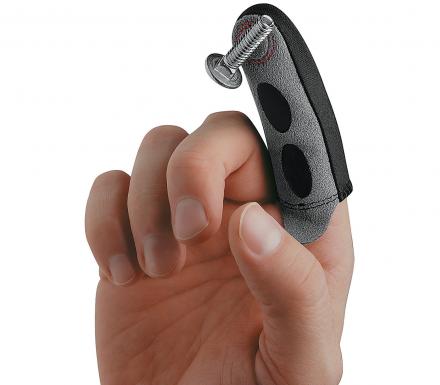 Believe it or not, there are actually people starting to implant magnets in to their fingertips to be able to have the power of a magnet at their fingertips, literally. If you're not quite that ready to indulge yourself in a bit of bio-hacking, self-mutilation, and self-surgery, this magnetic fingertip sleeve might be more-so up you're alley. The magnetic fingertip is simply a little sleeve that goes right over your index finger which has a magnet embedded into the end of it.
The magnetic fingertip gives you superhuman powers of being able to hold onto metal objects using a single finger. Perfect for seniors attempting to put batteries in to their hearing-aids, construction workers hoping not to drop as many screws, or just to use around the house when your fixing some things up, the magnetic fingertip comes in handy in countless situations.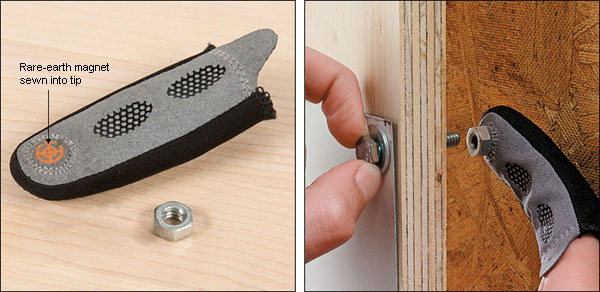 The magnetic fingertip sleeve is made from polyester, nylon, spandex, and lycra, is able to stretch to accommodate most normal sized human fingers, is able to hold on to any metal object or small batteries, has a disc magnet embedded into the tip of the sleeve that can hold objects with a holding force of 1.7 lbs, and measures 3 inches long x 1.12 inches in diameter.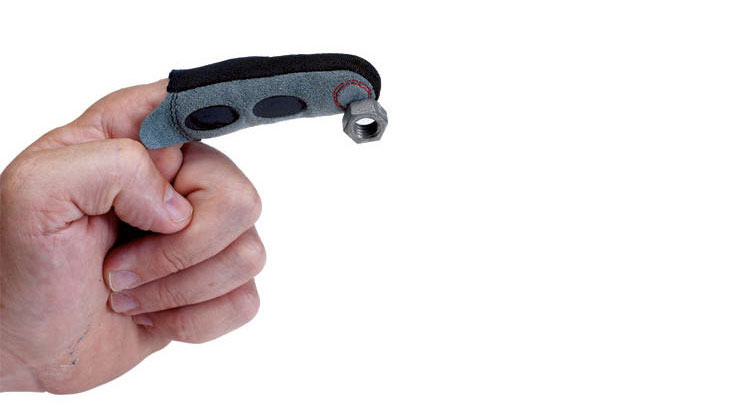 There are also a few different versions of the magnetic fingertip that you can find on Amazon for a bit cheaper.