The TailVeil Is a Tailgate Tent That Attaches To The Back of Your SUV or Minivan
By Ryan on 05/05/2023 3:10 PM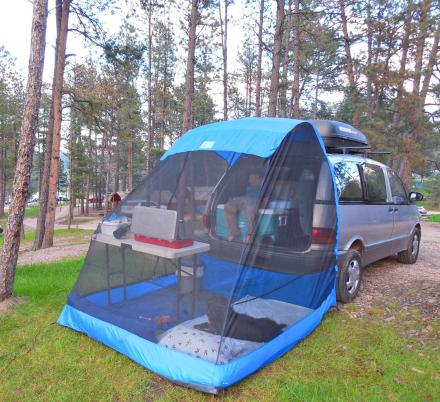 If you like to be a bit of a recluse while camping, or just like staying away from the sun or all of the bugs and mosquitoes when you're outside, you may want to invest in one of these ingenious tailgate tents. It's called the TailVeil, and it's essentially a half tent that attaches to the back of your SUV or minivan while the back end is open.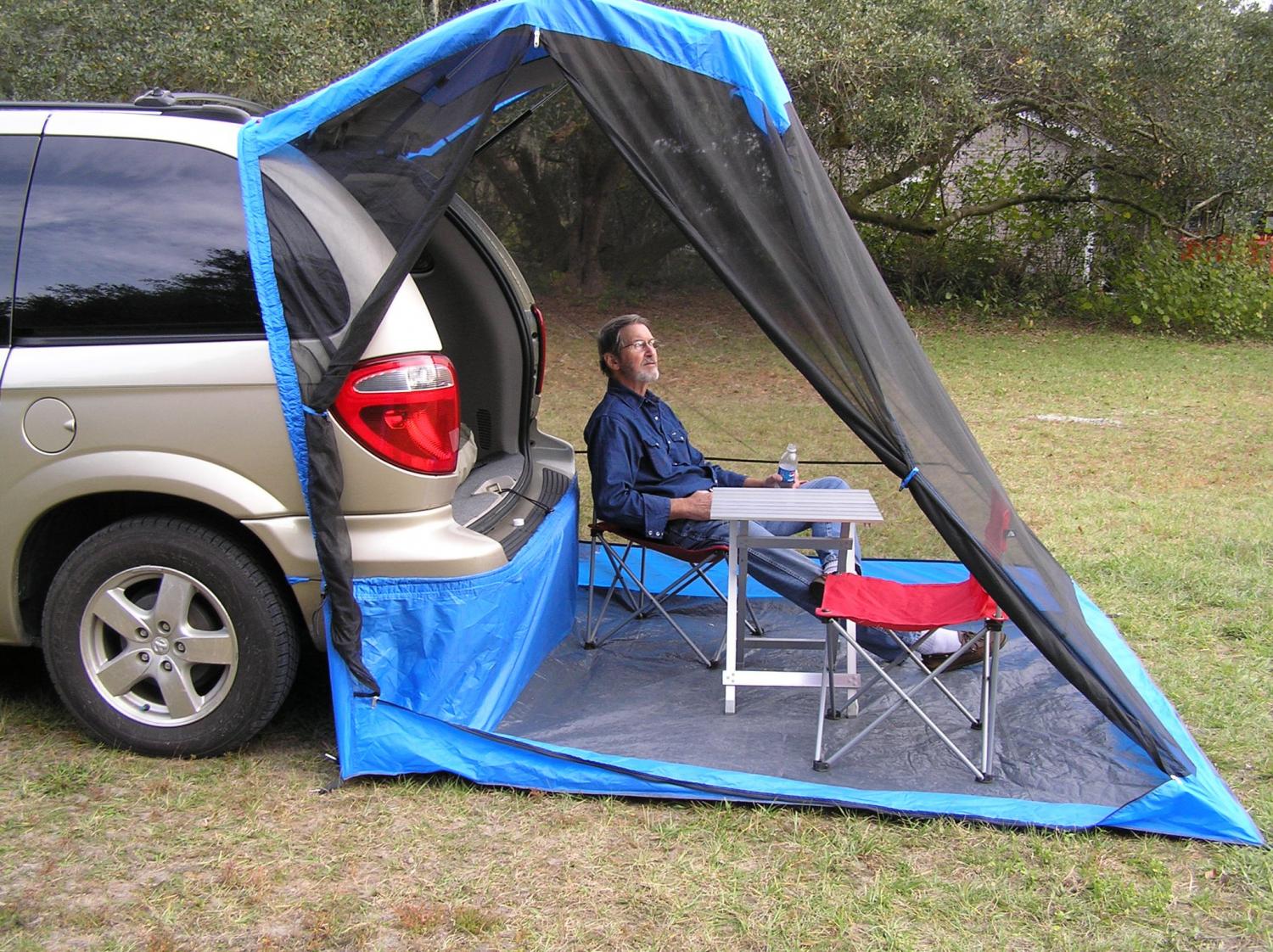 This way you can have a nice comfy spot to sit or lie down inside your vehicle, while having extra space on the ground for your kids, dogs, or a spot for drinks and snacks, all while being inside the netted tent and away from the bugs.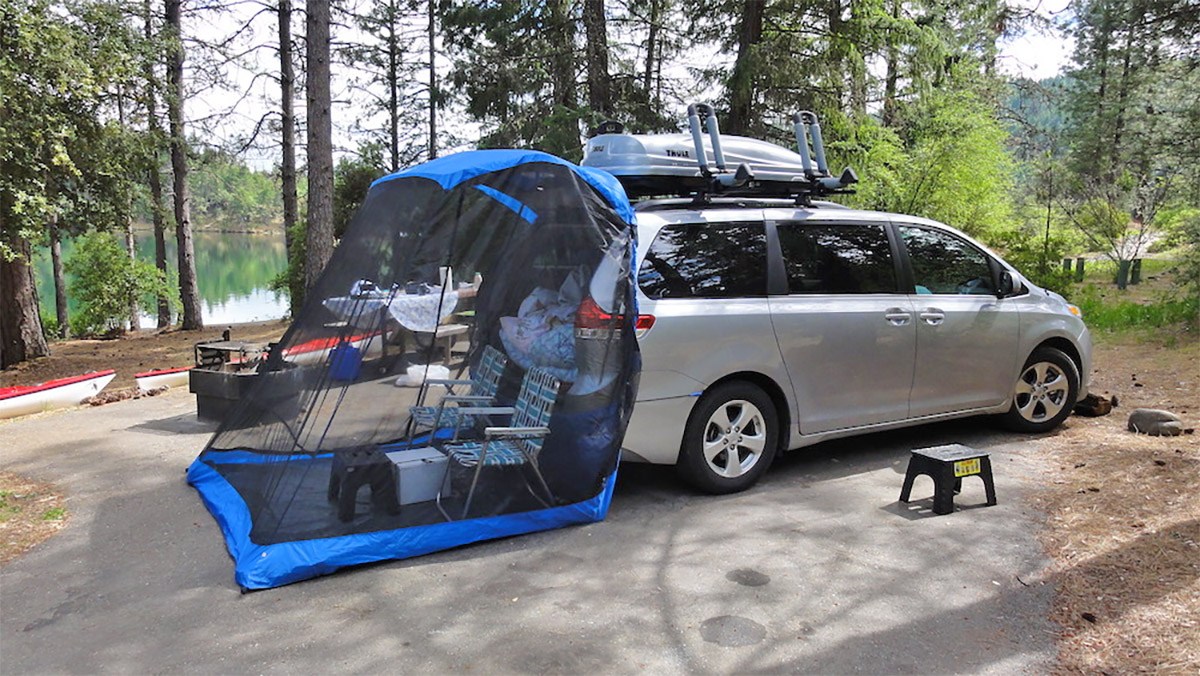 The SUV lift-gate tent is super easy to setup as it uses no poles. You simply attach it to the top of your open rear door on your SUV or minivan and stake the corners into the ground.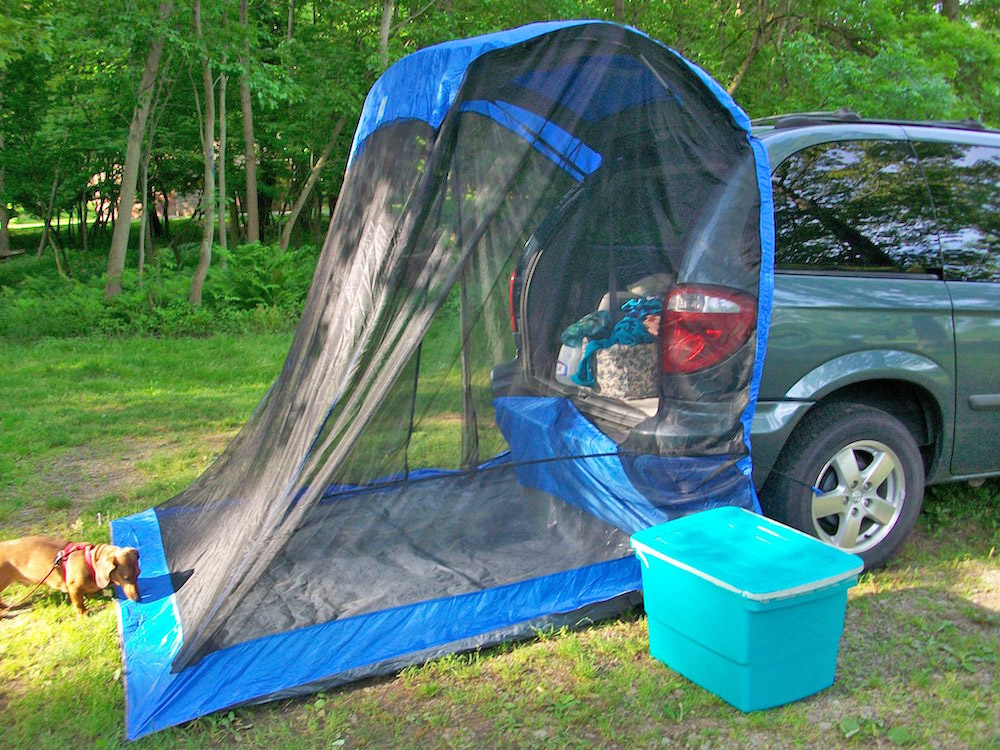 The tailgate tent is perfect for turning your SUV or minivan into a weekend camper, for use at kids sporting events, use while tailgating, and plenty more!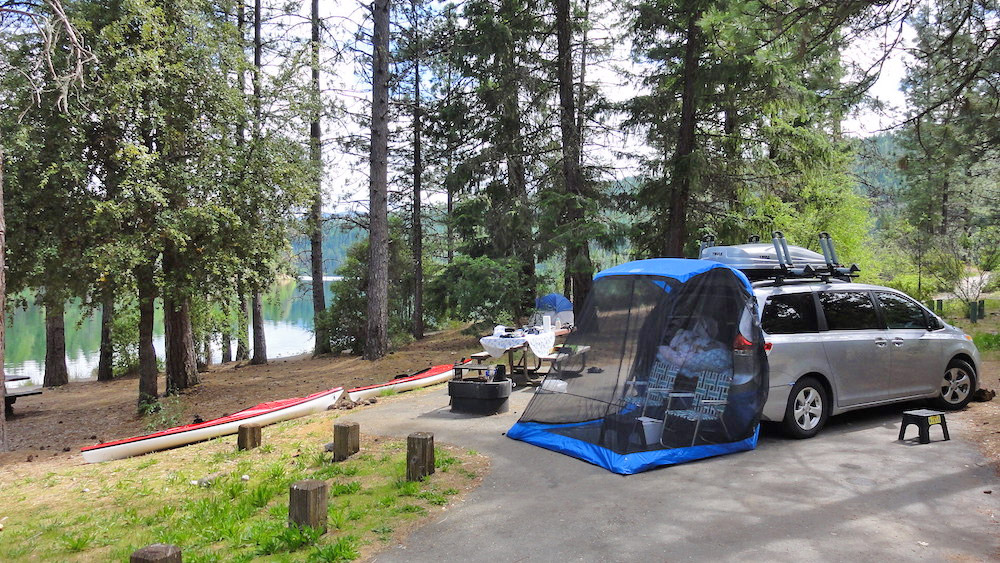 A large zipper door on the side of the car tent allows you to easily get in and out, and it even comes with a large rain tarp for use when it's raining or when you need some privacy.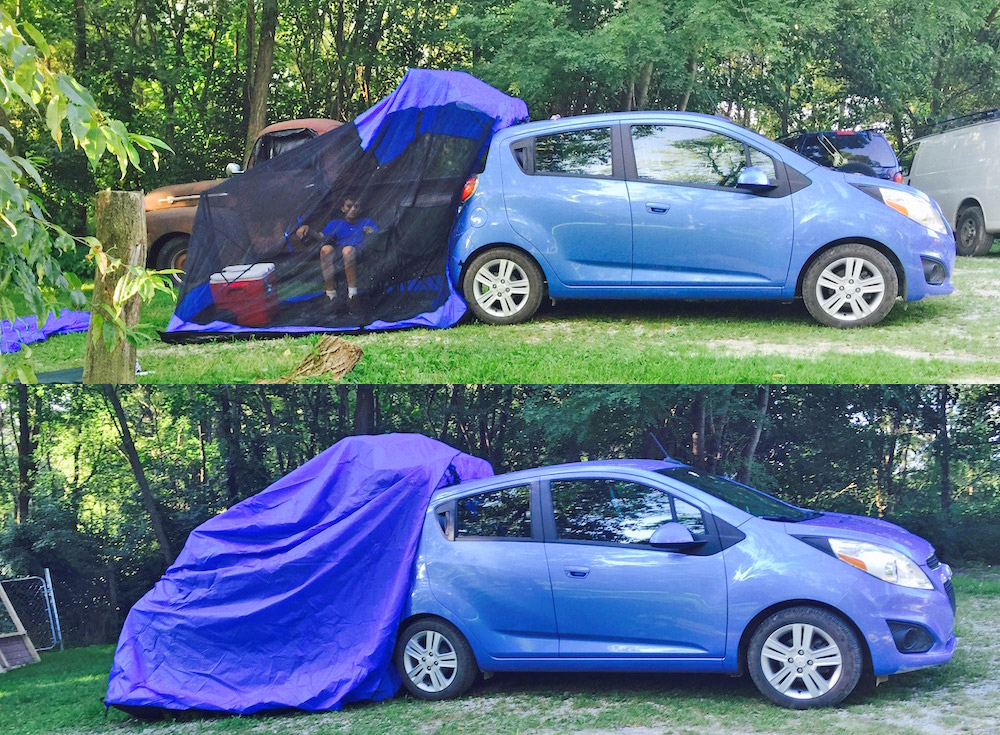 You can also get creative and expand the room inside of the tailgate tent using an umbrella or some PVC piping.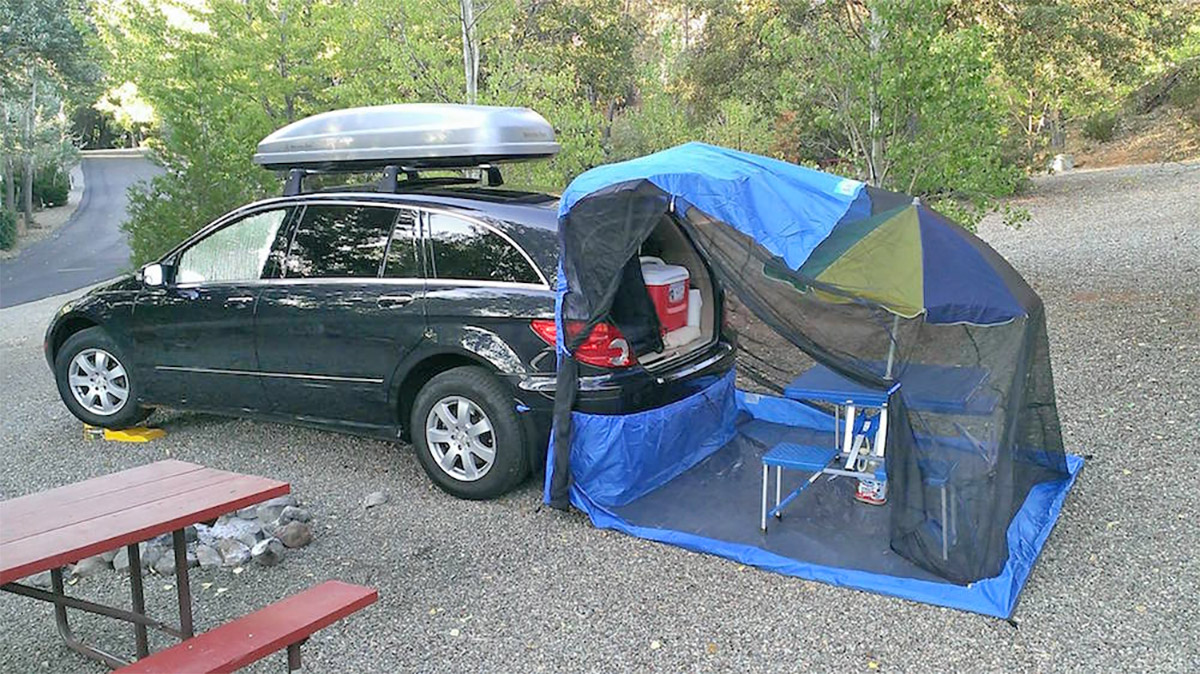 It can be attached to practically any sized car, SUV, or minivan that has an upward lifting tailgate, plus it won't interfere with your side sliding doors if you happen to use it on a minivan.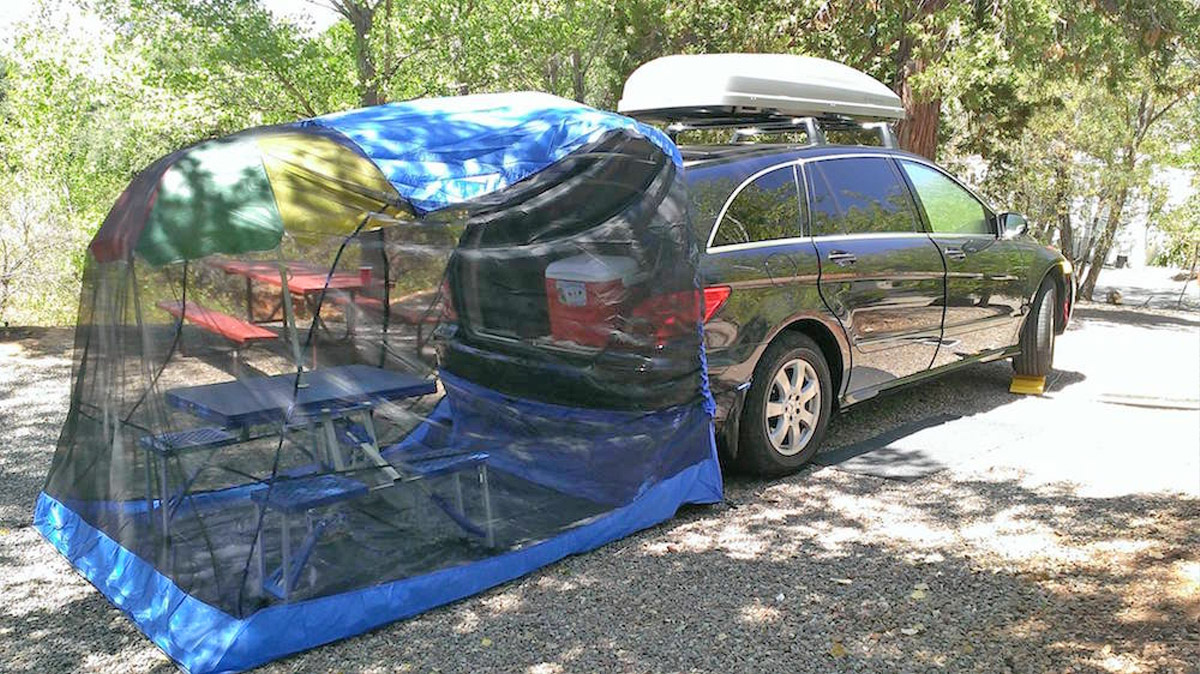 The handy size of the TailVeil when it's completely folded down fits practically anywhere.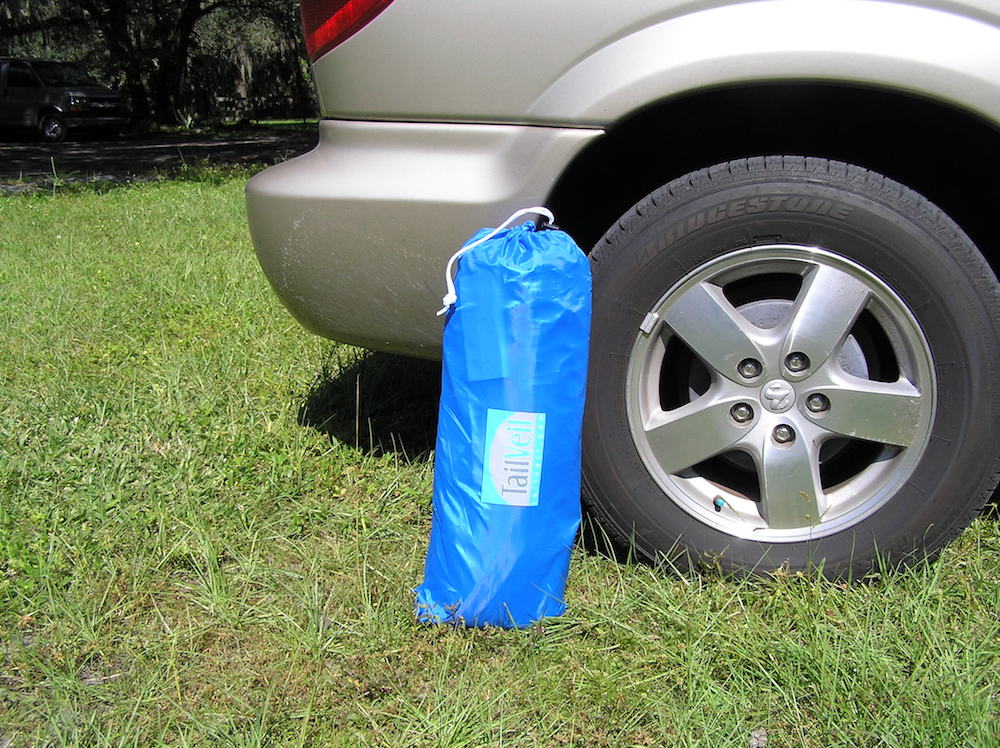 You can even use the TailVeil on the back of a camper, assuming it has a rear lift-gate.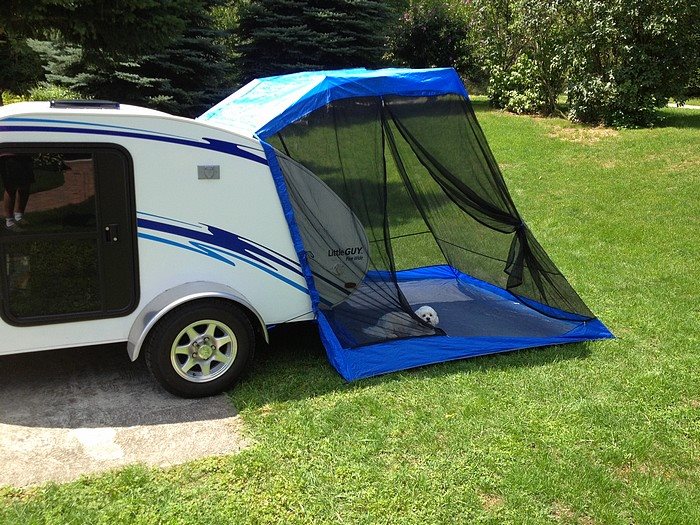 The included rainfly of the TailVeil will keep you dry in rain, cool in the sun, or give you privacy when you want some.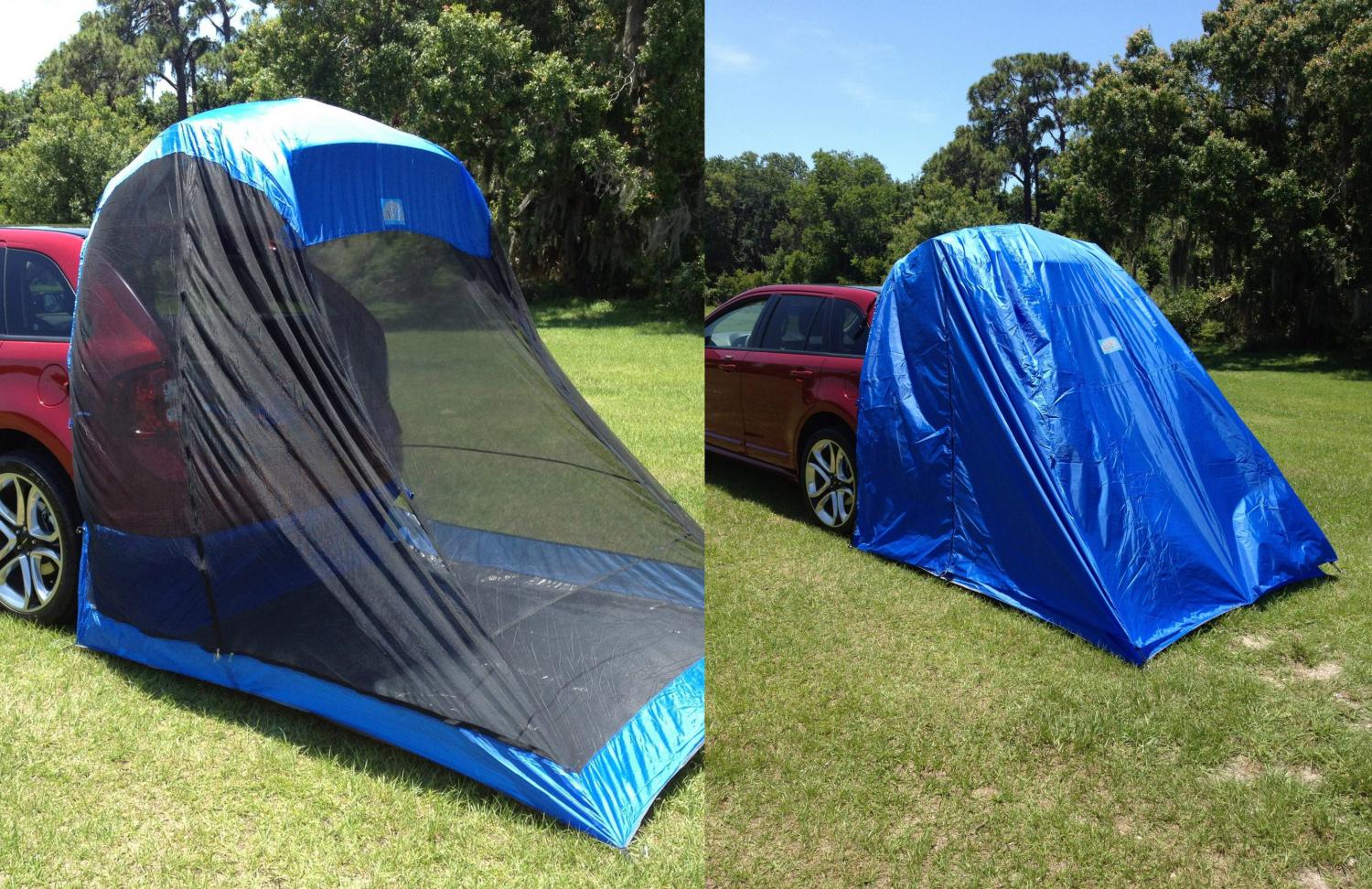 Inside the TailVeil you'll have a generous amount of floor space that measures 6.5 feet wide x 6 feet long, plus the entire base is moisture-resistant, so you'll have a nice dry spot to sleep, hang out, or just setup as an area to eat and drink.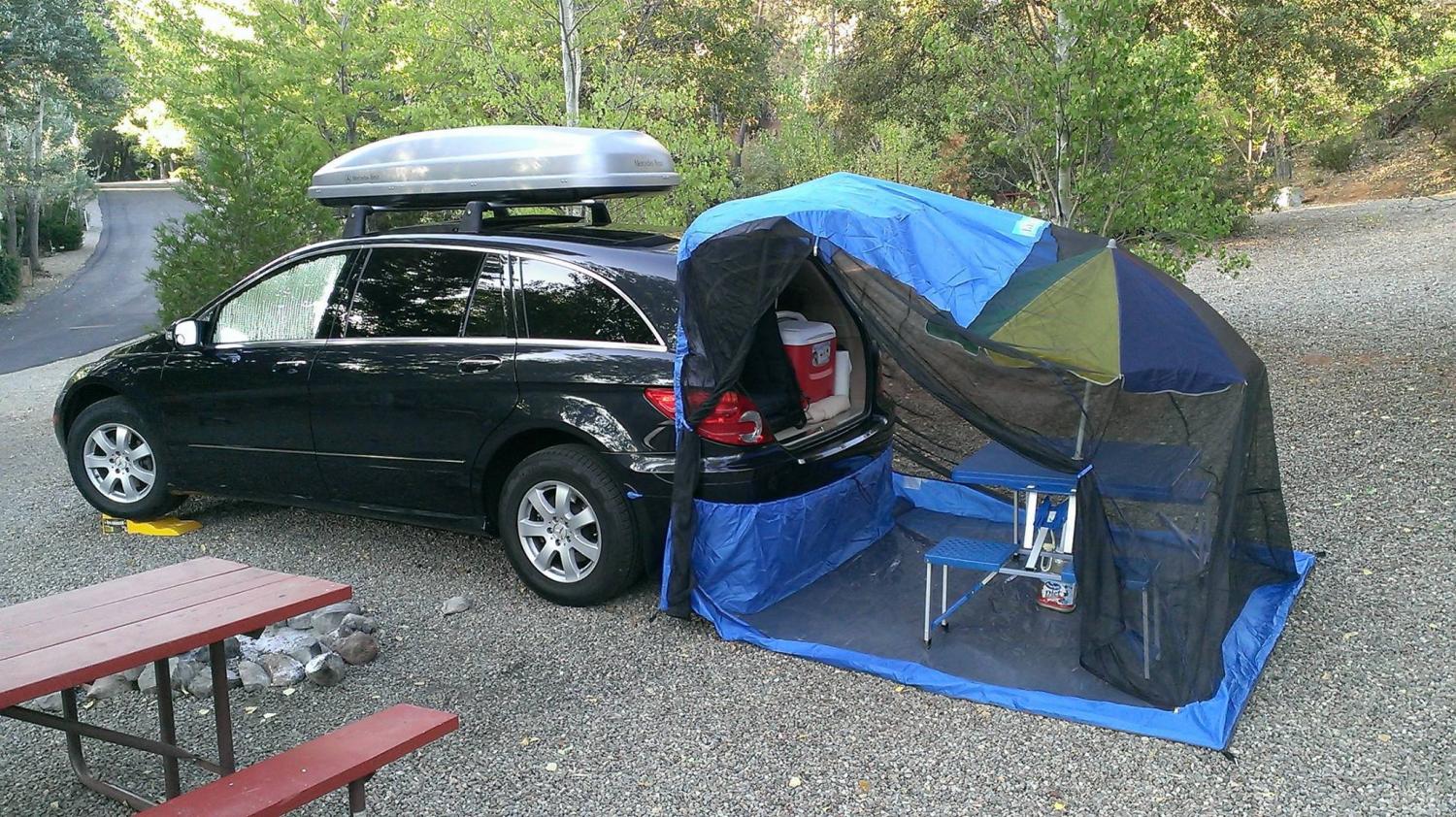 A tailgate tent is a perfect spot for kids, dogs, or a place to eat and get away from the hot sun or bugs!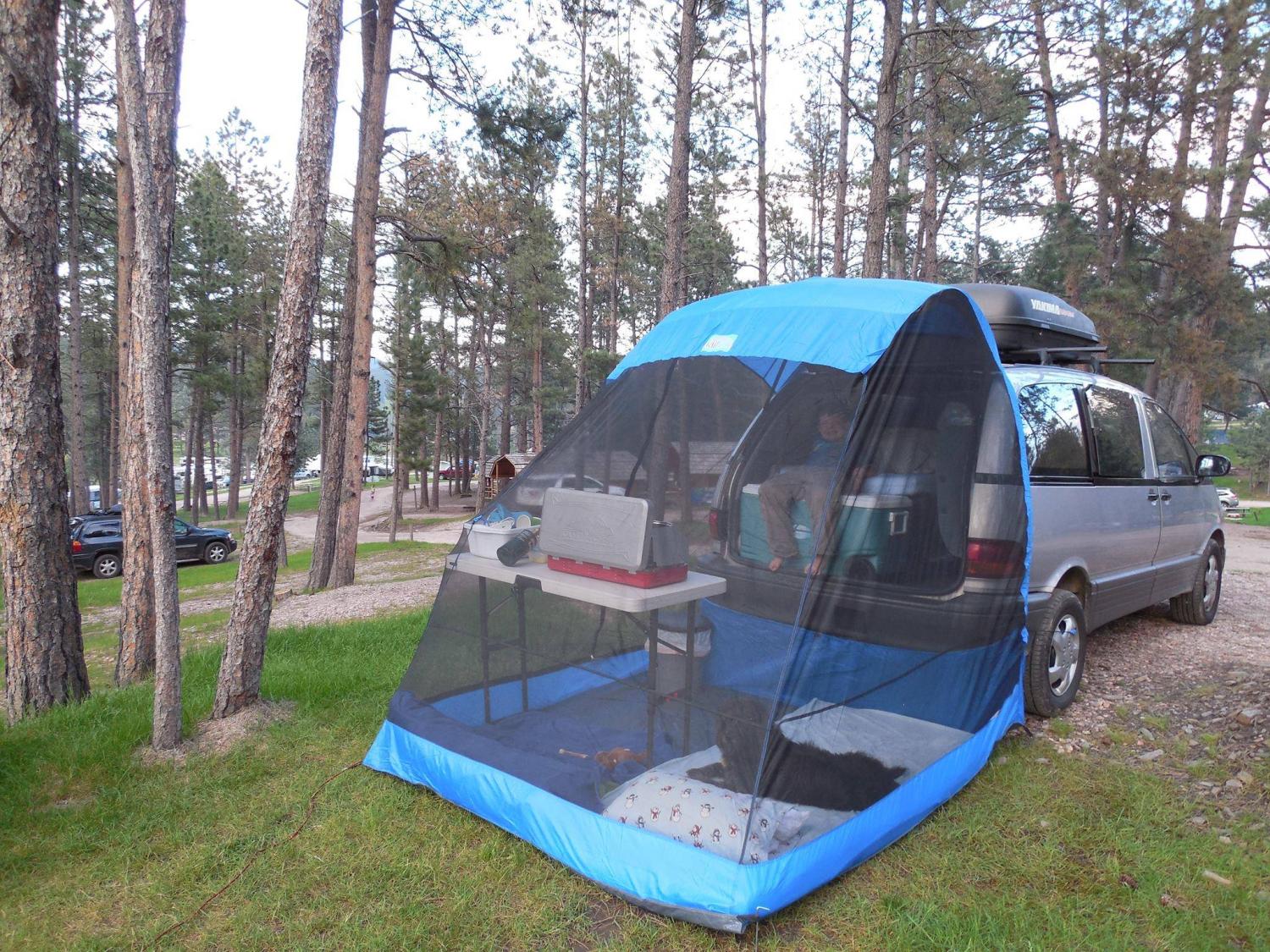 The SUV liftgate tent comes in a handy carrying case that easily fits almost anywhere when it's not in use!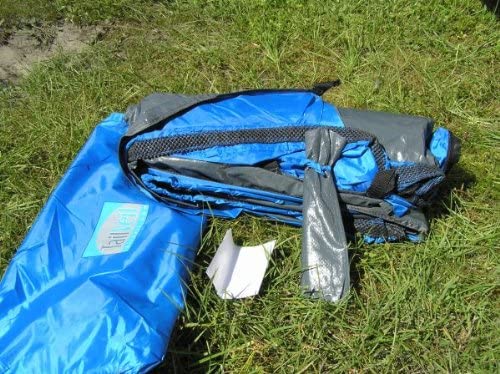 When fully packed up, it weighs just 10 lbs, and measures 10 inches long x 8 inches diameter!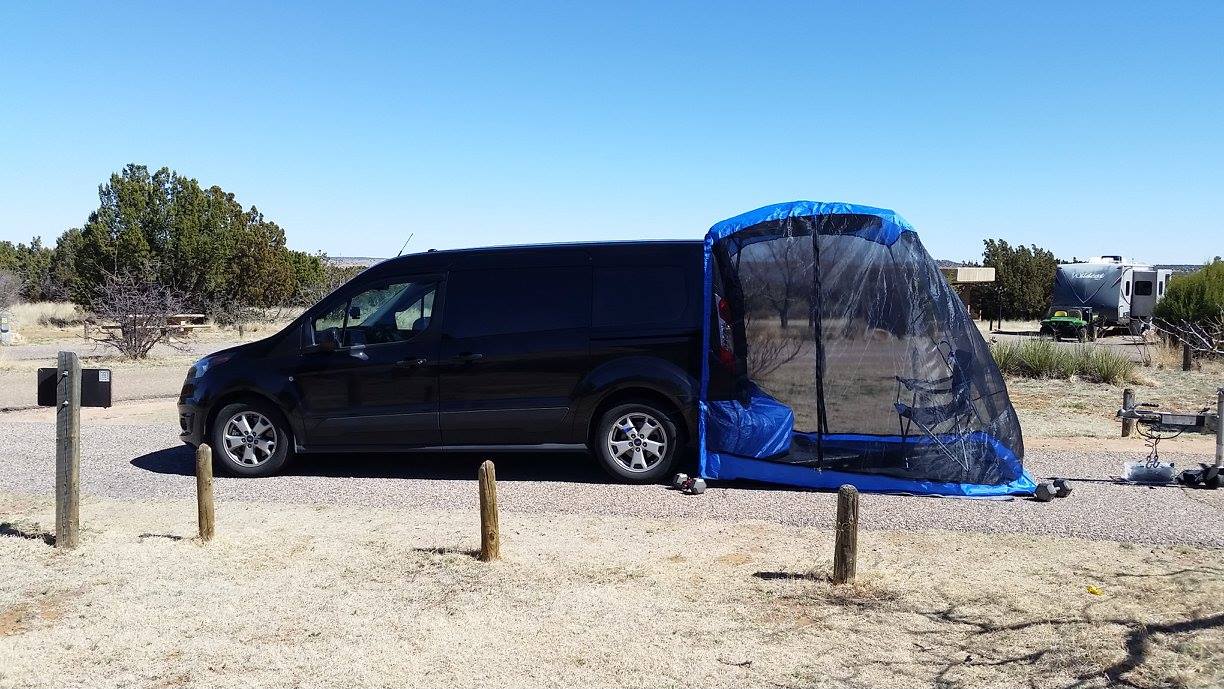 The fully setup size of your lift-gate tent will vary depending on the height and width of your vehicle. If your vehicle has an upward lifting lift-gate that you can stand under when open, the TailVeil will work for you!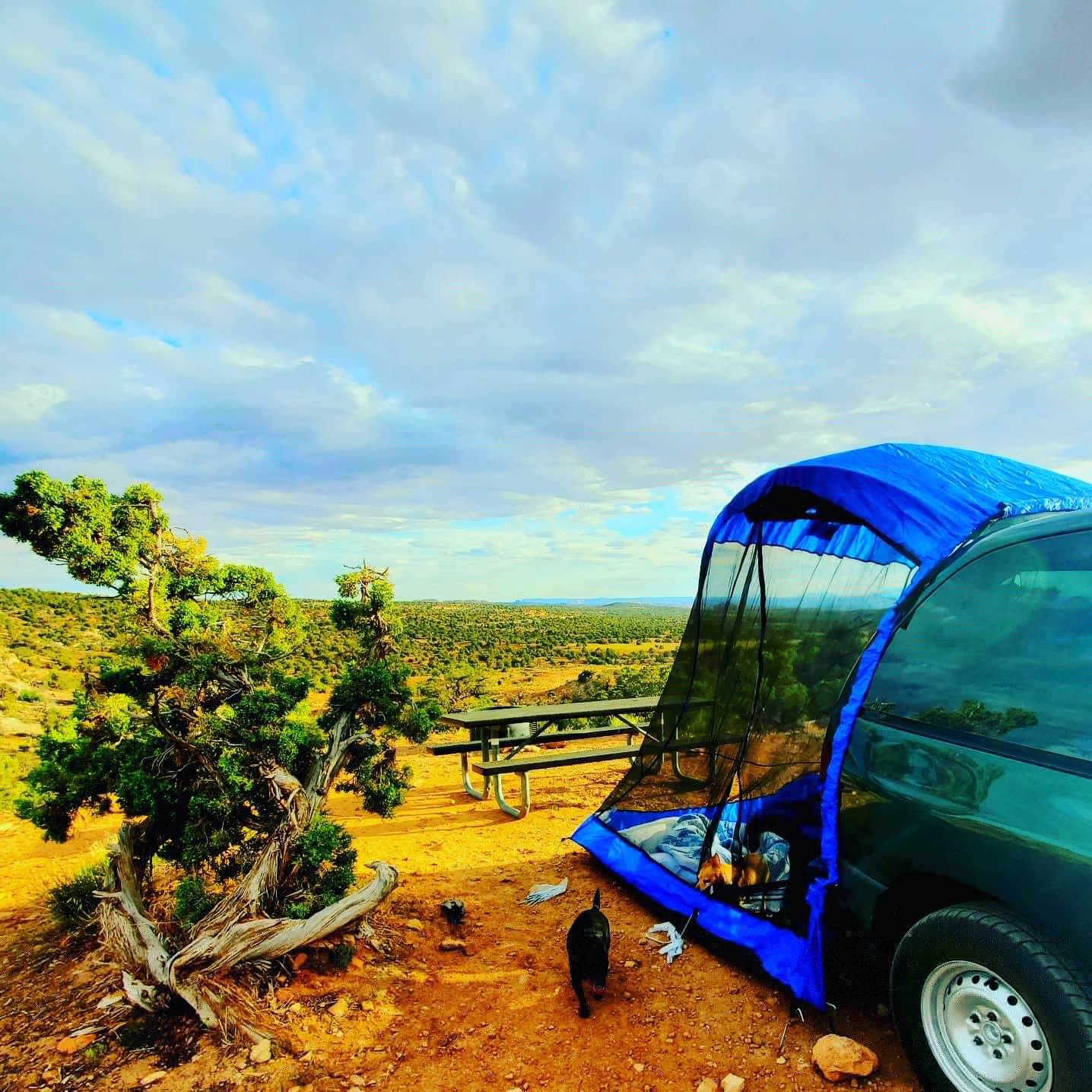 You can snag the TailVeil from Amazon for around $209 bucks!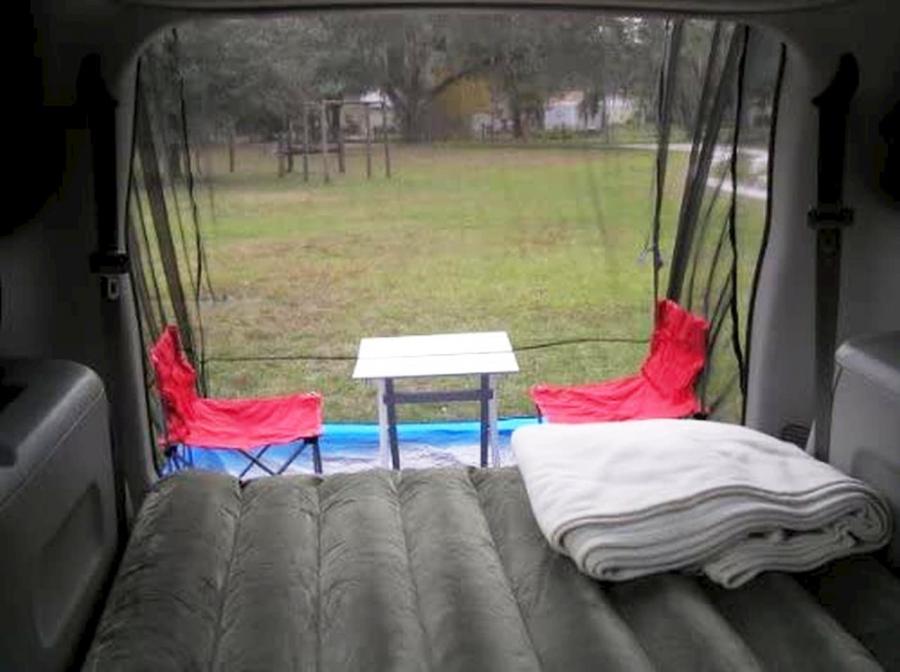 Check out the TailVeil SUV lift-gate tent in action via the video below.
Subscribe To Our YouTube Channel