This Giant 12 Foot Skeleton Is The Ultimate Halloween Decoration For 2021
By Ryan on 10/19/2021 2:29 PM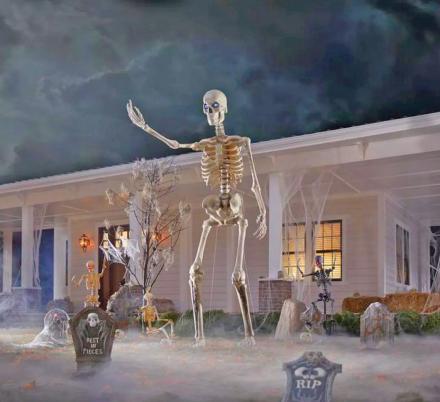 There's just something about giant Halloween decorations that just take the cake for us. You may remember past Halloween decorations we've featured, including the giant Frosty The Snowman that plays the Frosty movie on his stomach on repeat, or perhaps the giant animated sandworm from Beetlejuice decoration. But in my opinion, this giant skeleton Halloween decoration might just take the cake.
The giant skeleton is sold by Home Depot and measures a massive 12 feet tall, and is sure to make a spine-tingling centerpiece to any Halloween decorations in your yard this season! To top it off the giant skeleton features creepy 'LifeEyes' as so they're called, which are eyes that are made using min LCD screens, and they move around and are animated.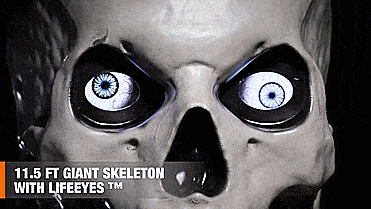 The giant 12-foot skeleton decoration is super easy to assemble and comes with an app that will give you 3D animated instructions on how to put it together. It'll take around 60 minutes to put together using 2 people. Once fully assembled, the skeleton will measures 12 feet tall x 6.4 feet wide. The skeleton also has an extra-wide large metal base that prevents it from tipping over in the wind.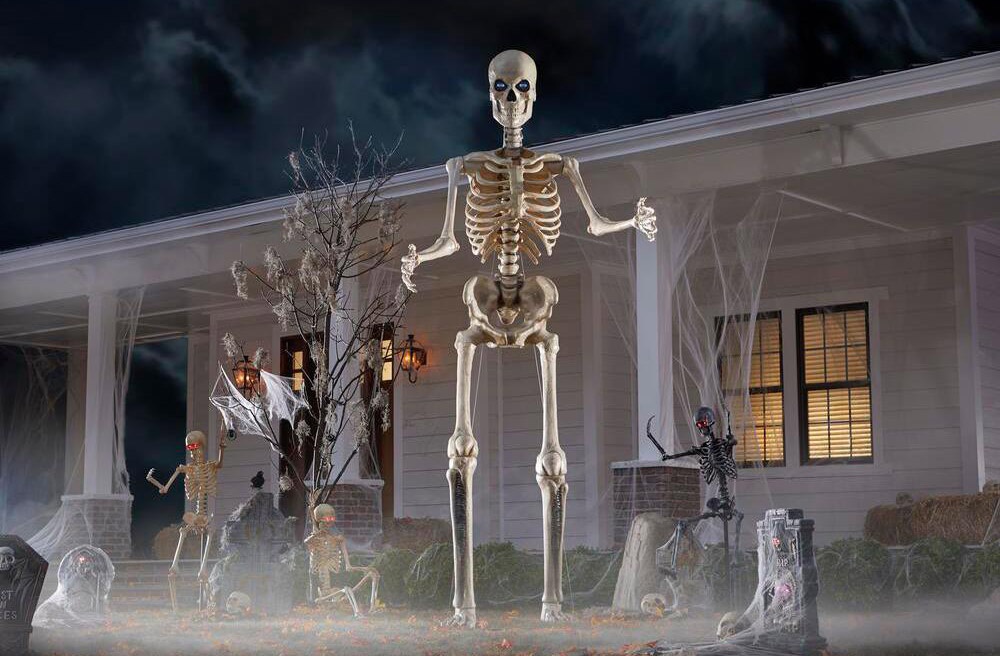 The giant skeleton is designed for both outdoor and indoor use (assuming you have some extra-tall ceilings), the animated LCD eyes are powered by 4 C batteries which allow the eyes to move around and blink as they interact with it's surroundings. The arms of the skeleton are also semi-posable with hinged shoulder joints.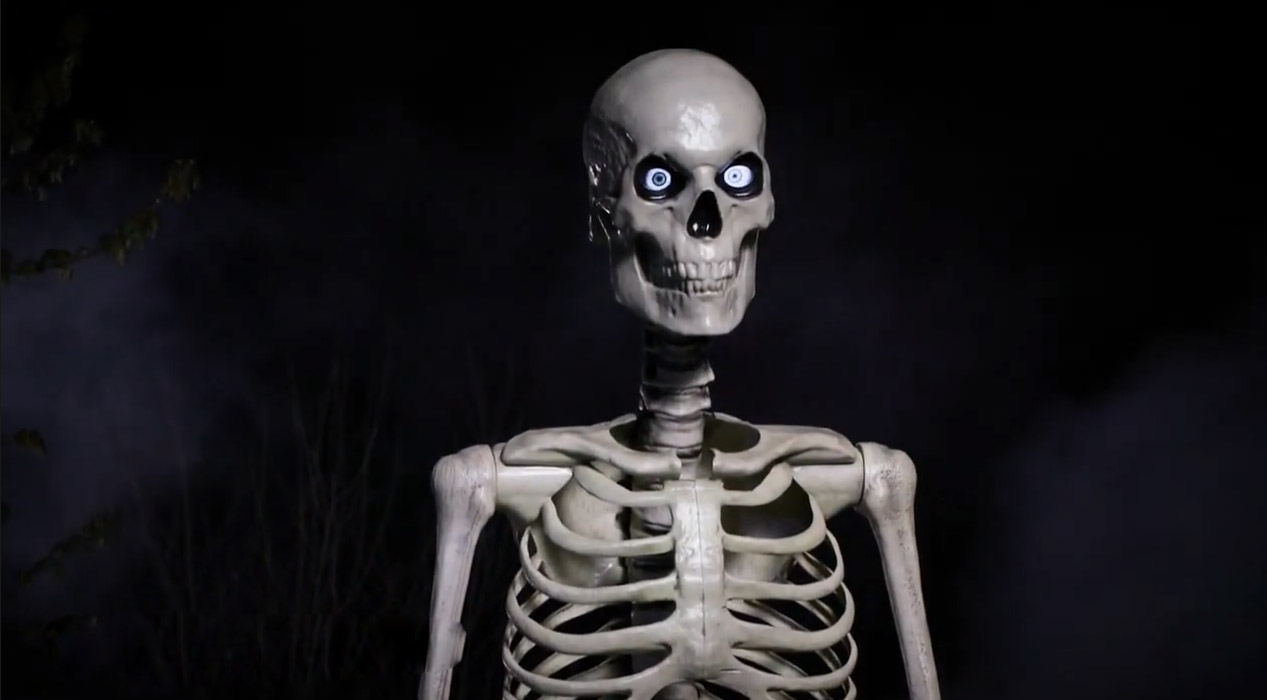 As of this writing, the giant 12 foot skeleton Halloween decoration is out of stock on Home Depot's website, but if you're eager to get one before Halloween this year, be sure to contact your local Home Depot store to see if they'll be getting any in stock and hop on it before they sell out again!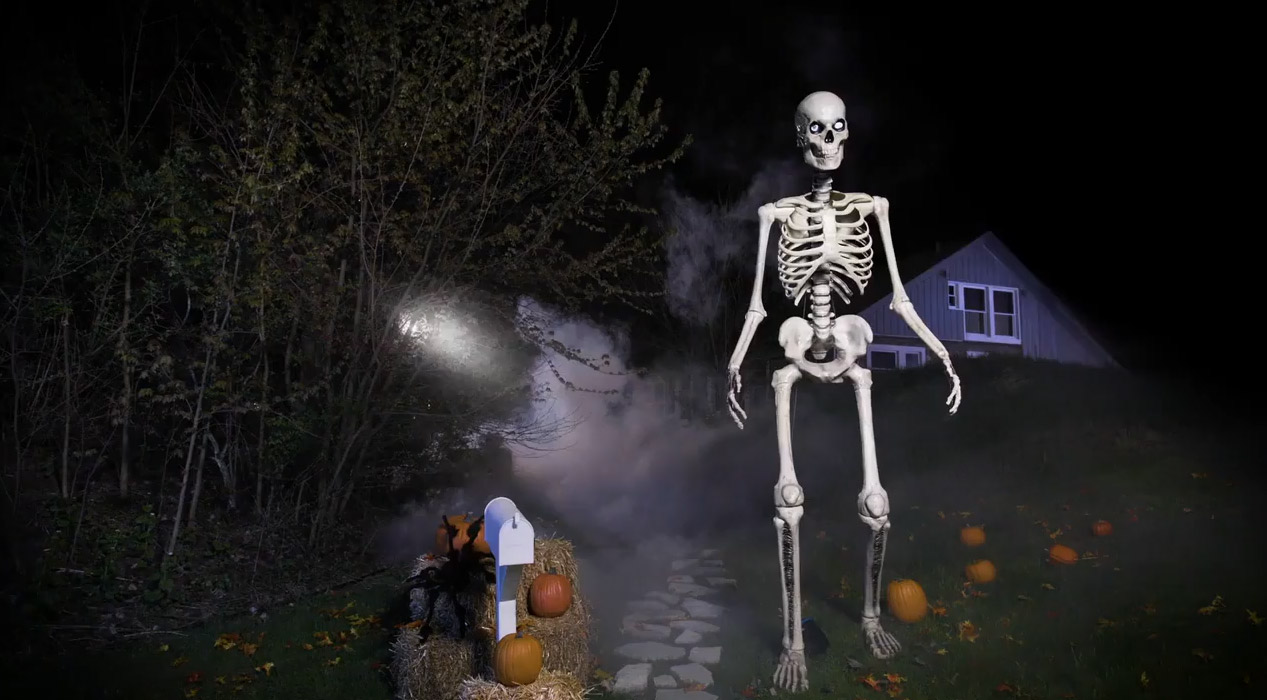 Check out the giant skeleton Halloween decoration in action via the video below.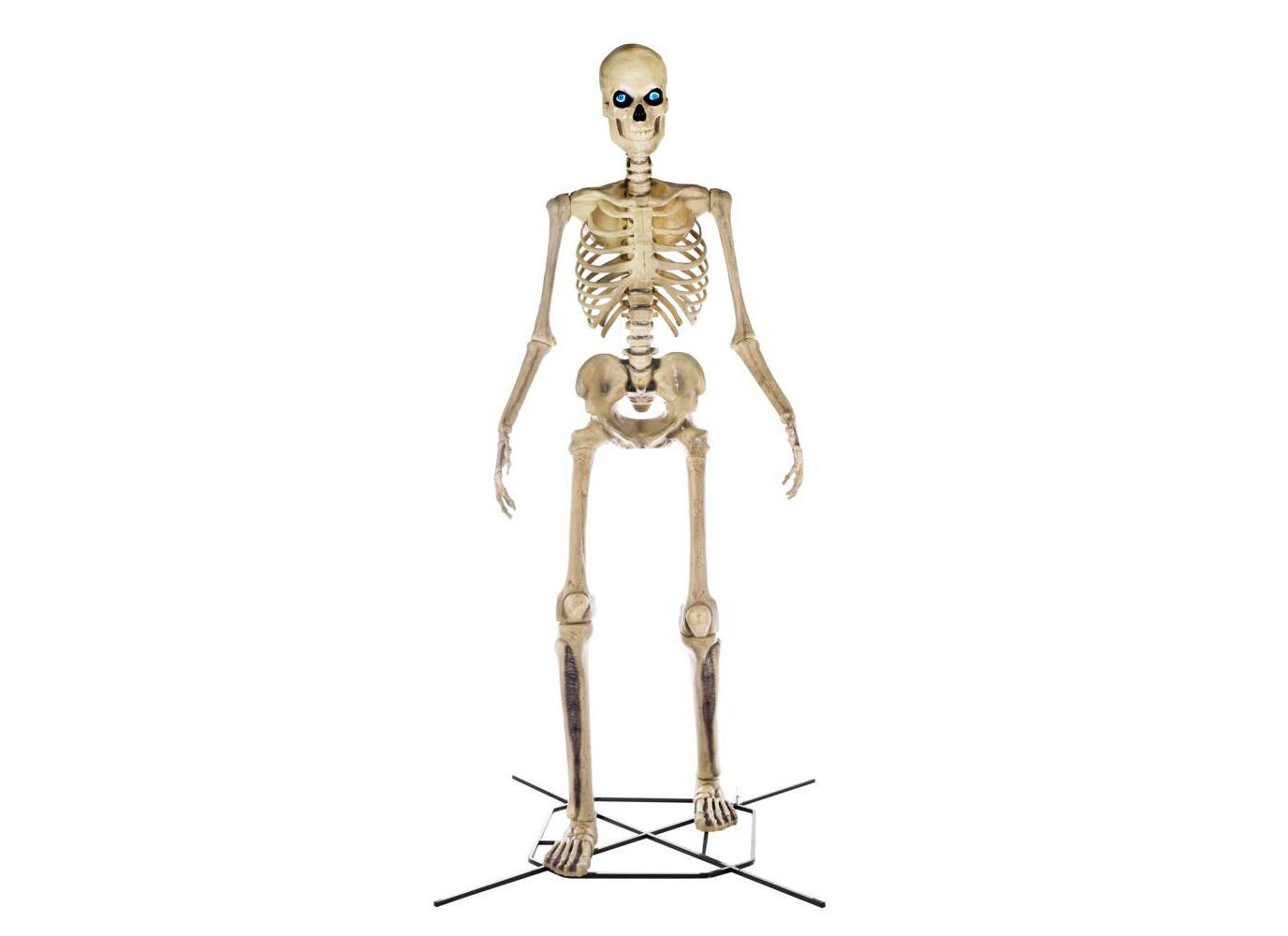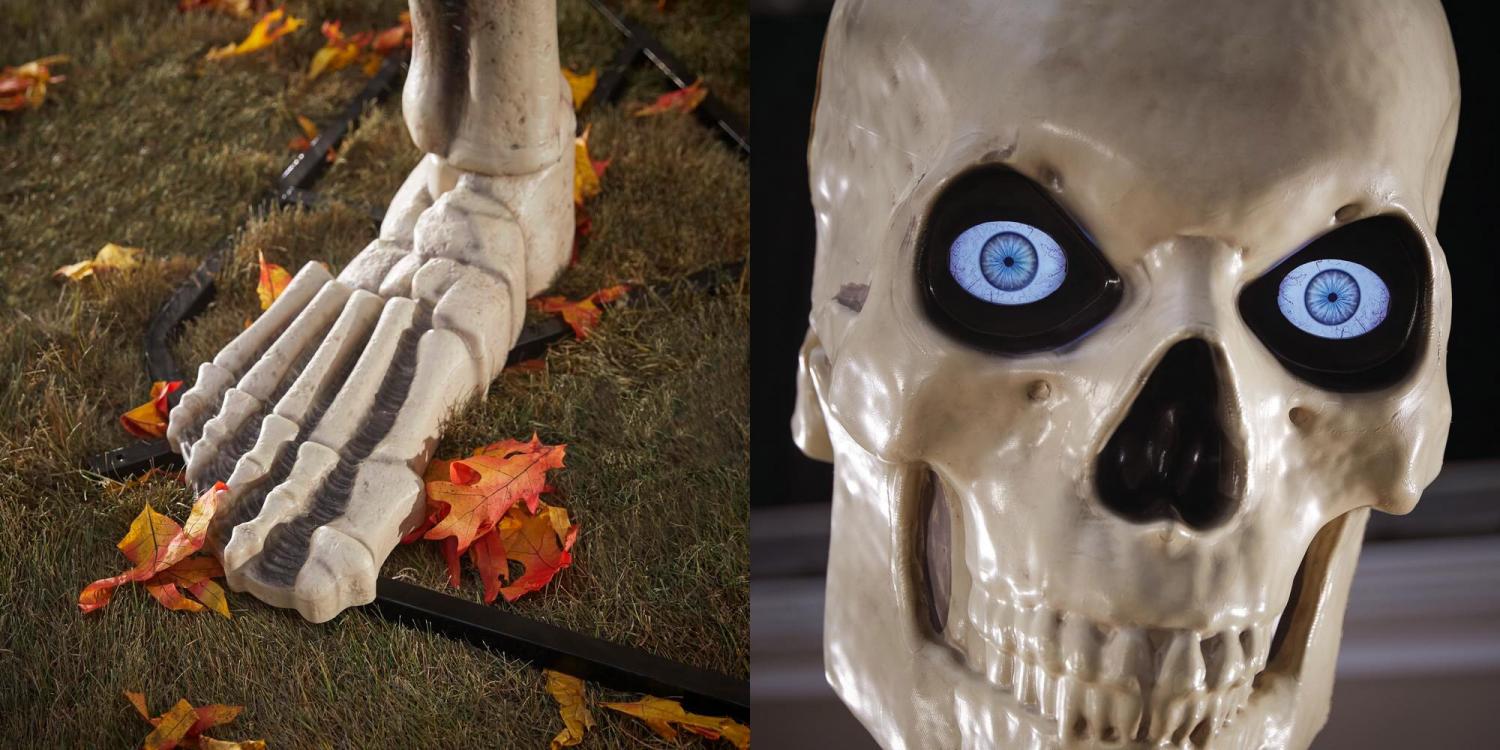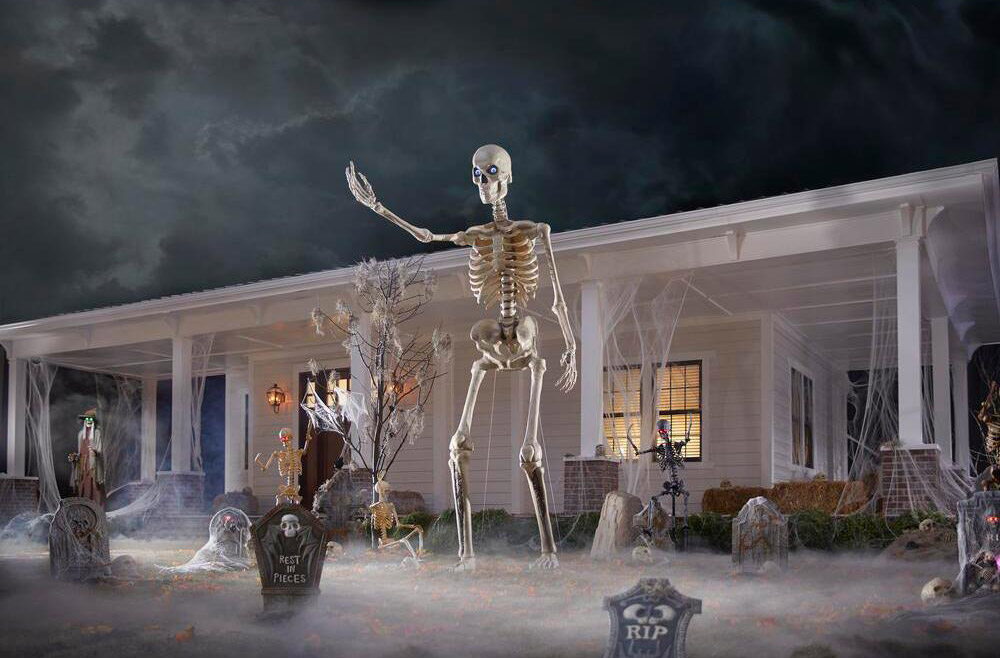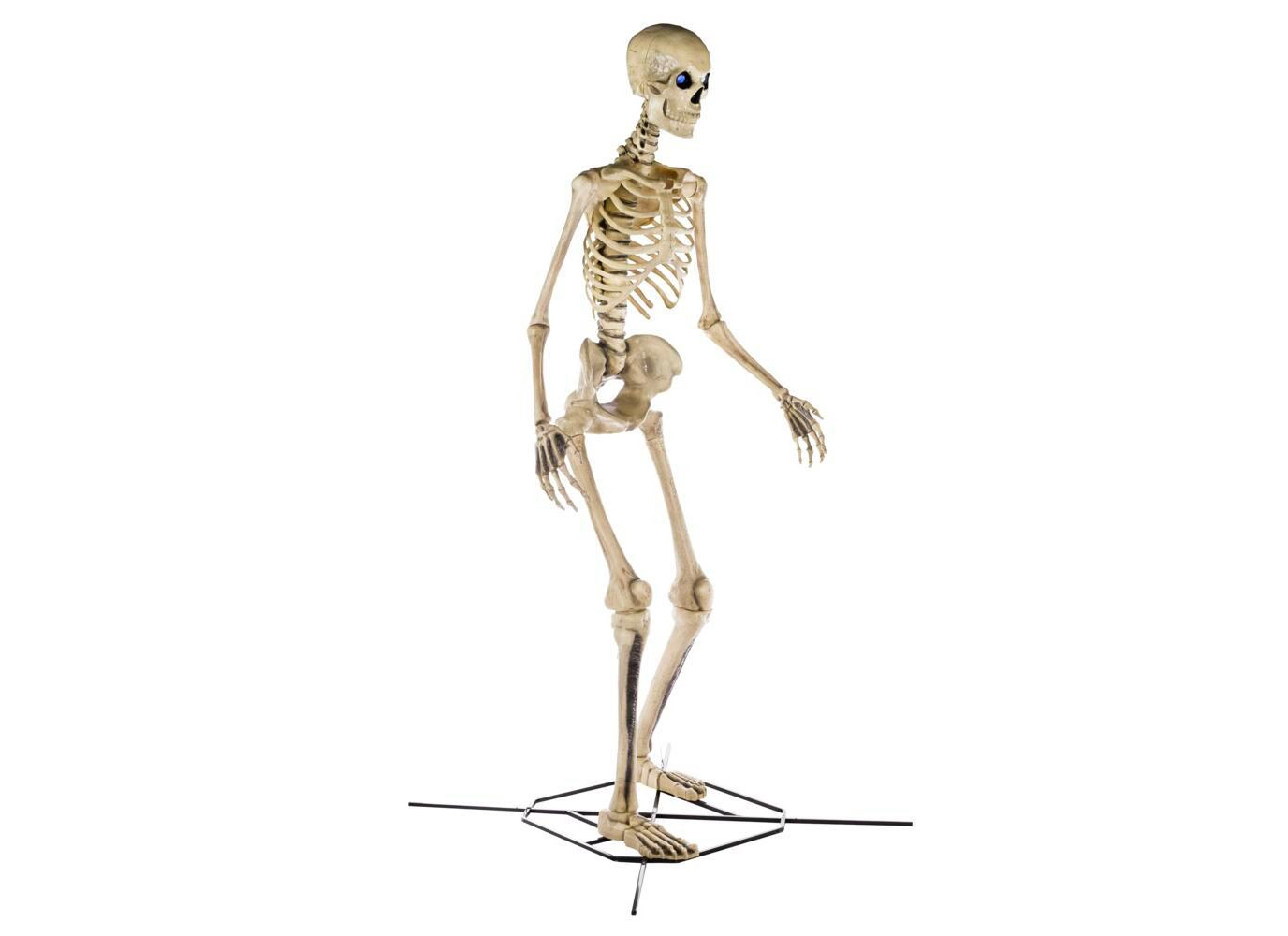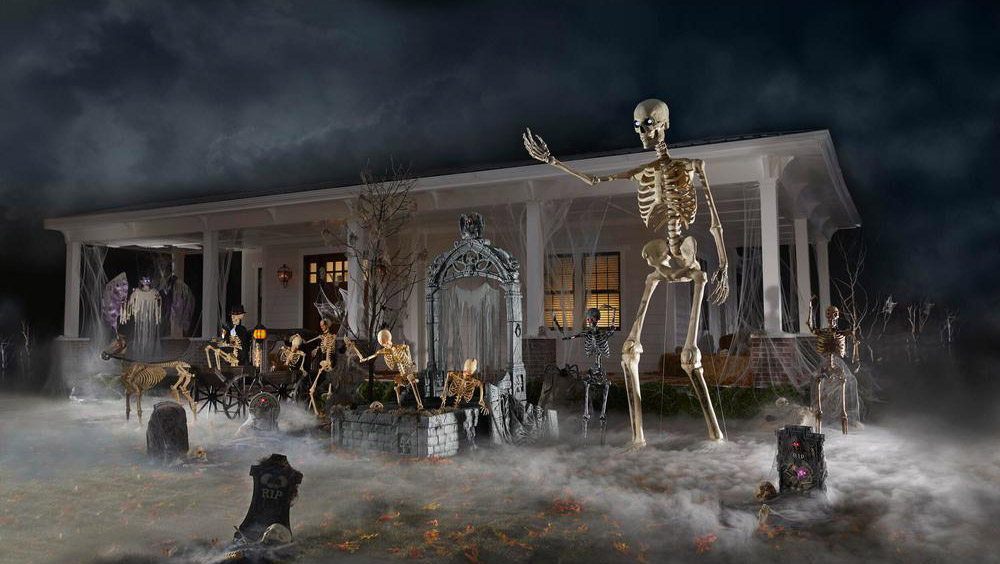 Subscribe To Our YouTube Channel