The Fanbrella Umbrella Fan Gives You Wind and Shade
By Ryan on 07/22/2019 12:15 PM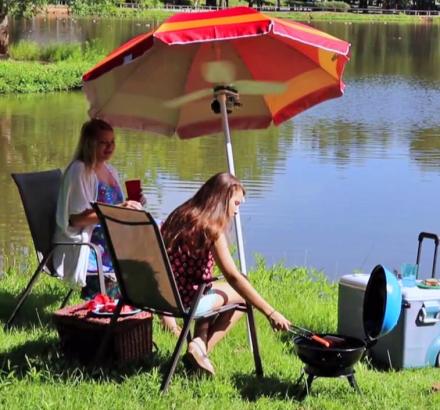 Sometimes an invention comes around that's so genius, that you just had no idea it was even an option! That's pretty much what the Fanbrella is! It's a fan integrated into an umbrella. This way no longer will you be filled with shade from the umbrella, but you'll also get a nice breeze on a hot still Summer day!

Versions: Travel | Stationary
There seems to be two versions of the fanbrella, one of which is fully integrated into its own hand-held umbrella that you can carry around while getting a cool breeze blown onto you while you walk around. But there's another version that seems to be an add-on to your existing stationary outdoor umbrella. This way you don't have to buy an entire umbrella, but just the fan part, and install it on your umbrella.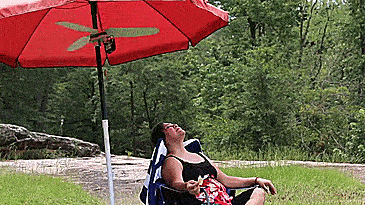 The Fanbrella stationary fits around any standard umbrella pole. To install it, just remove your umbrella pole from the its base, then slide the Fanbrella device up your umbrella pole to the top where it won't hit any part of the umbrella once it starts moving. Then just reattach it to the base.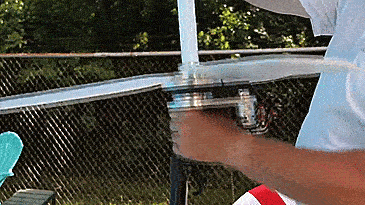 The travel version of the Fanbrella is powered by 6 AA batteries which will provide 5.5 hours of continuous fan use. The stationary version of the Fanbrella is meant to be plugged into an outlet.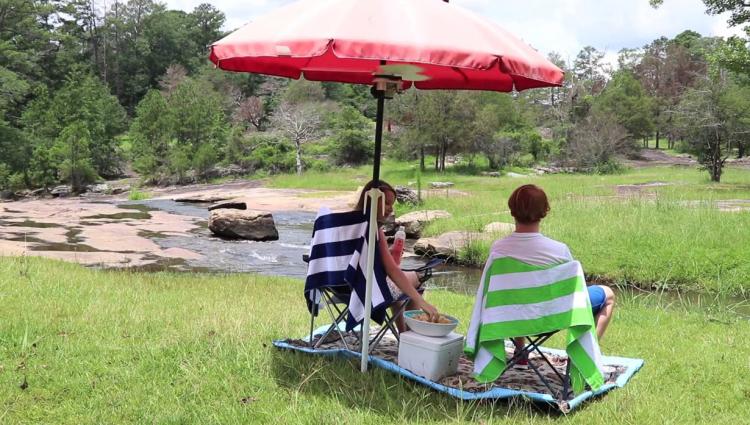 Check out the Fanbrella in action via the video below.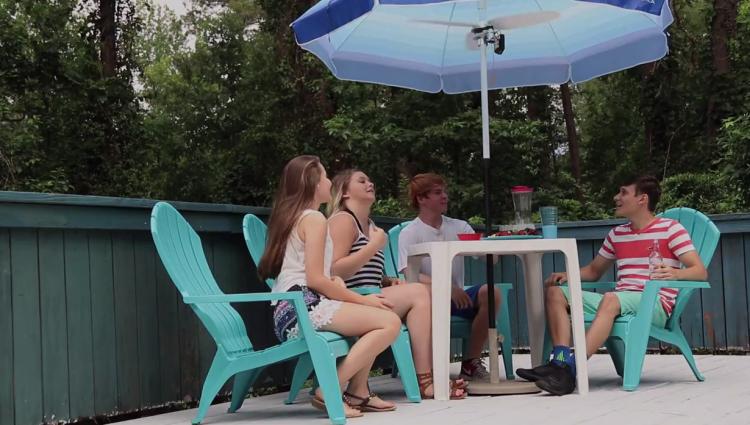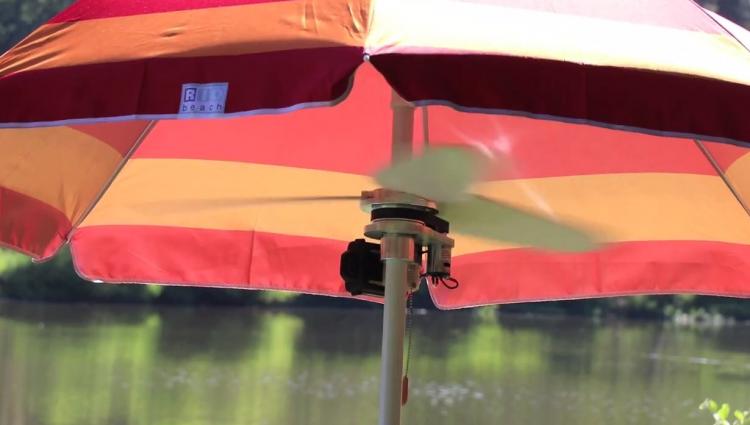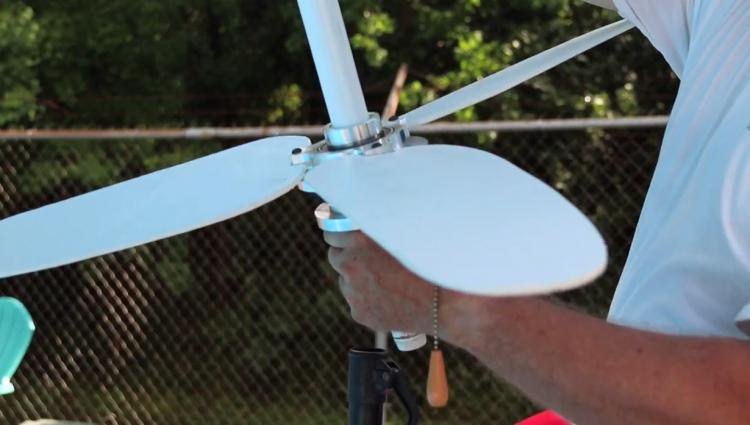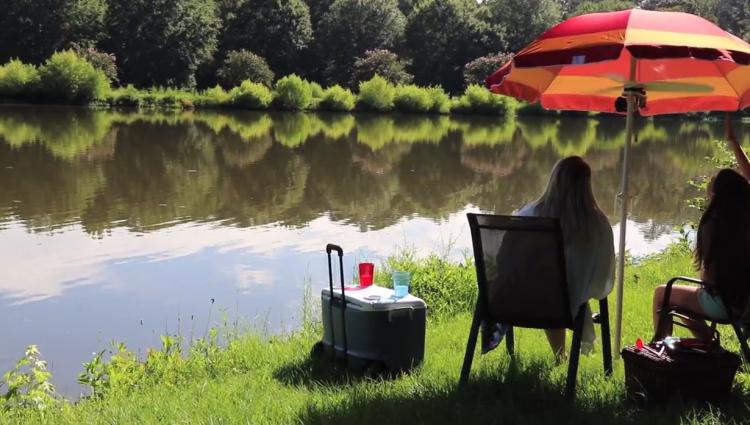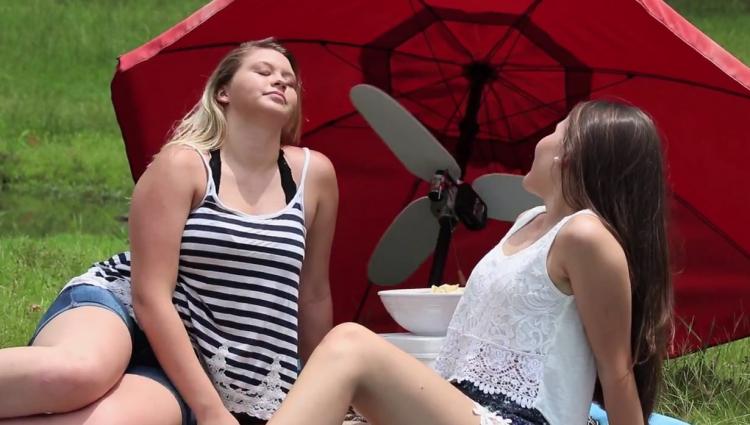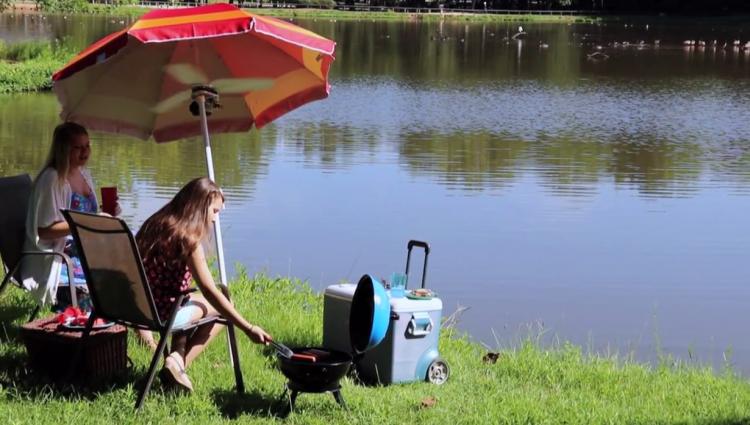 Subscribe To Our YouTube Channel