These Geodesic Domes Keep Your Chickens Safe With Plenty Of Room To Run Around
By Ryan on 04/25/2023 7:03 AM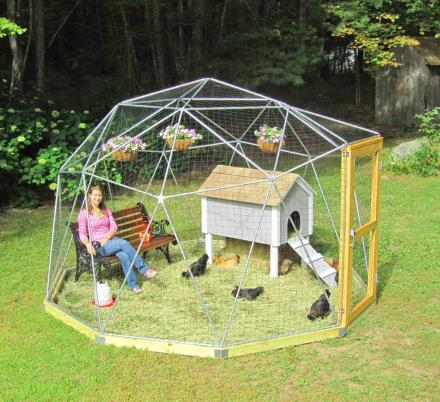 You have a few chicken, geese, or ducks in your homestead and you don't know how to get them together for feeding and security. Predators like stray dogs & cats, reptiles such as monster lizards & snakes, and prey birds like eagles & hawks pose a lot of danger. Getting all of your small animals in a pen or shade together will provide a safe place for them to grow. Feeding them is also less clumsy and much faster, not to mention how easy it is.

Sizes: 12' | 16' | 20' | 28'
This Geodesic dome outdoor aviary is an exquisite and modern birdhouse that could be as a chicken enclosure, animal pen, or flight cage. It's handmade, quite cool? , and the entire thing is made of avian netting, a galvanized steel tubing, and wood. This makes the whole structure quite sturdy and firm to withstand the wind from the outdoors.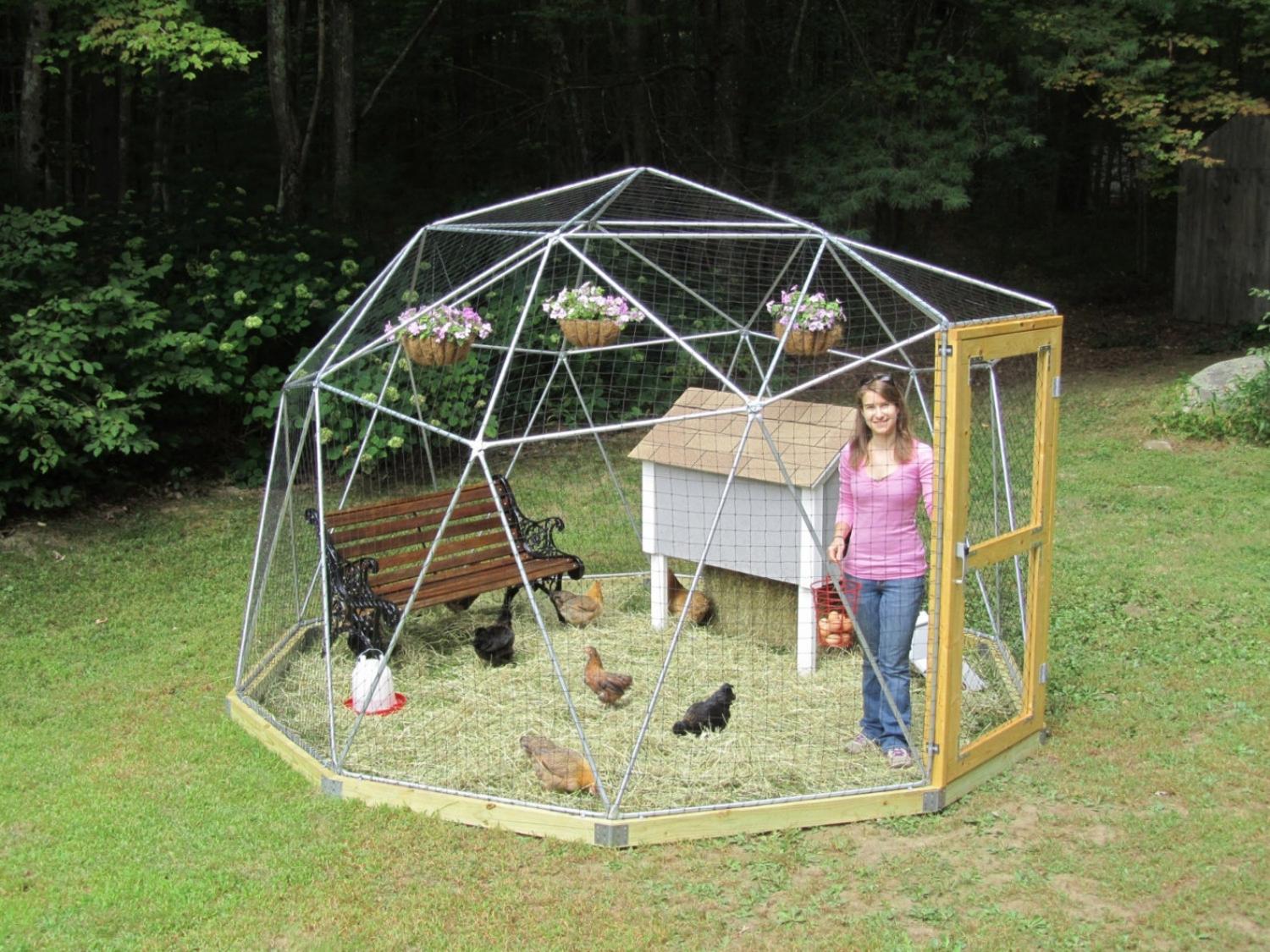 Wire mesh can be added to the two bottom rows if your pet animals need better protection from predators. The avian netting is made from UV stabilized polyethylene plastic cord that is heavily knitted. It offers a layer of protection from other animals that might try to power through the structure and harm the ones inside.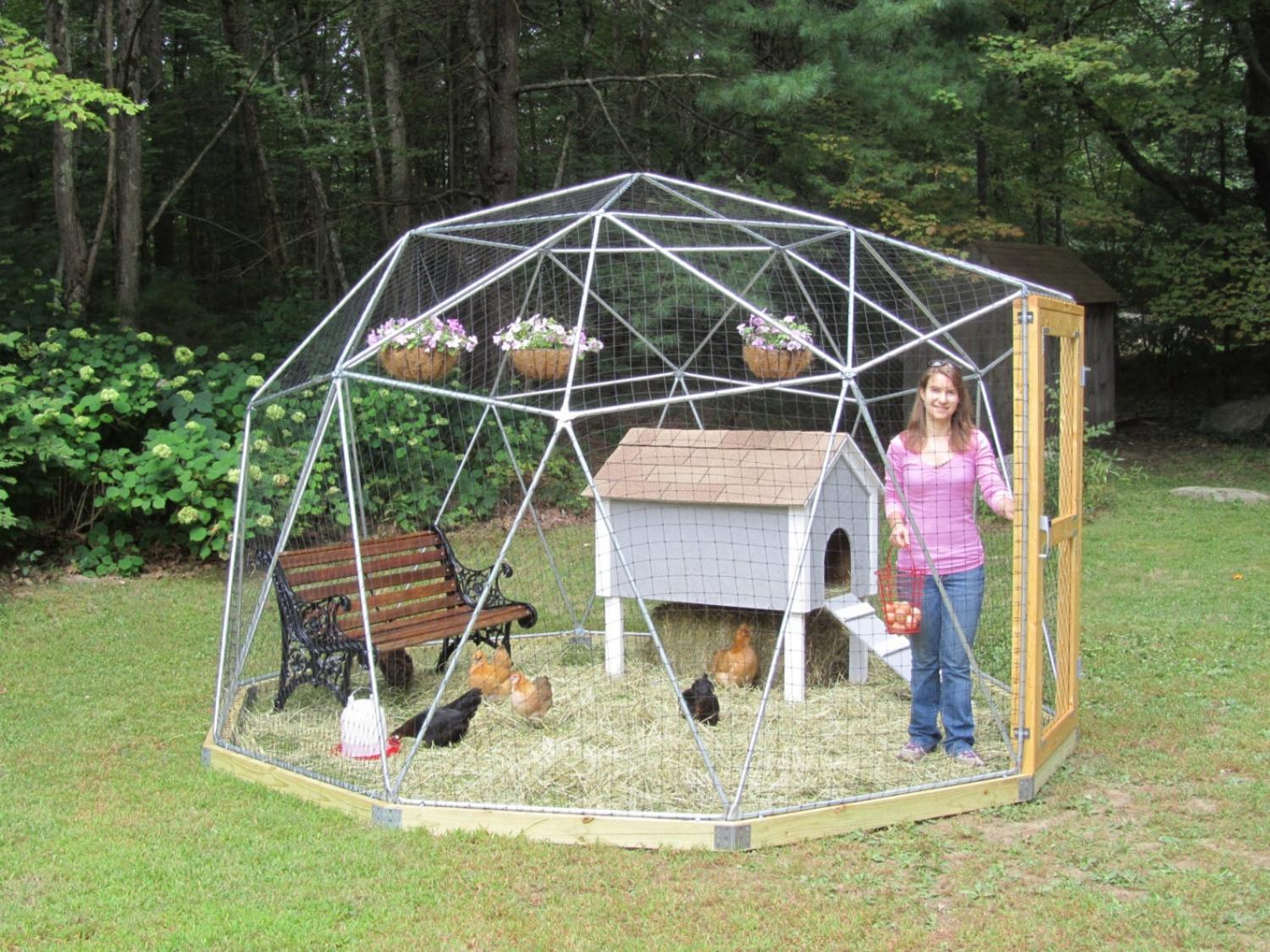 The wire mesh cover and avian netting come in standard sizes but can be upgraded by half an inch or an inch. For the animals that are affected by galvanized coatings, a powder coating for the dome frame is available. Stainless steel wire mesh and hardware will also serve you well with such birds.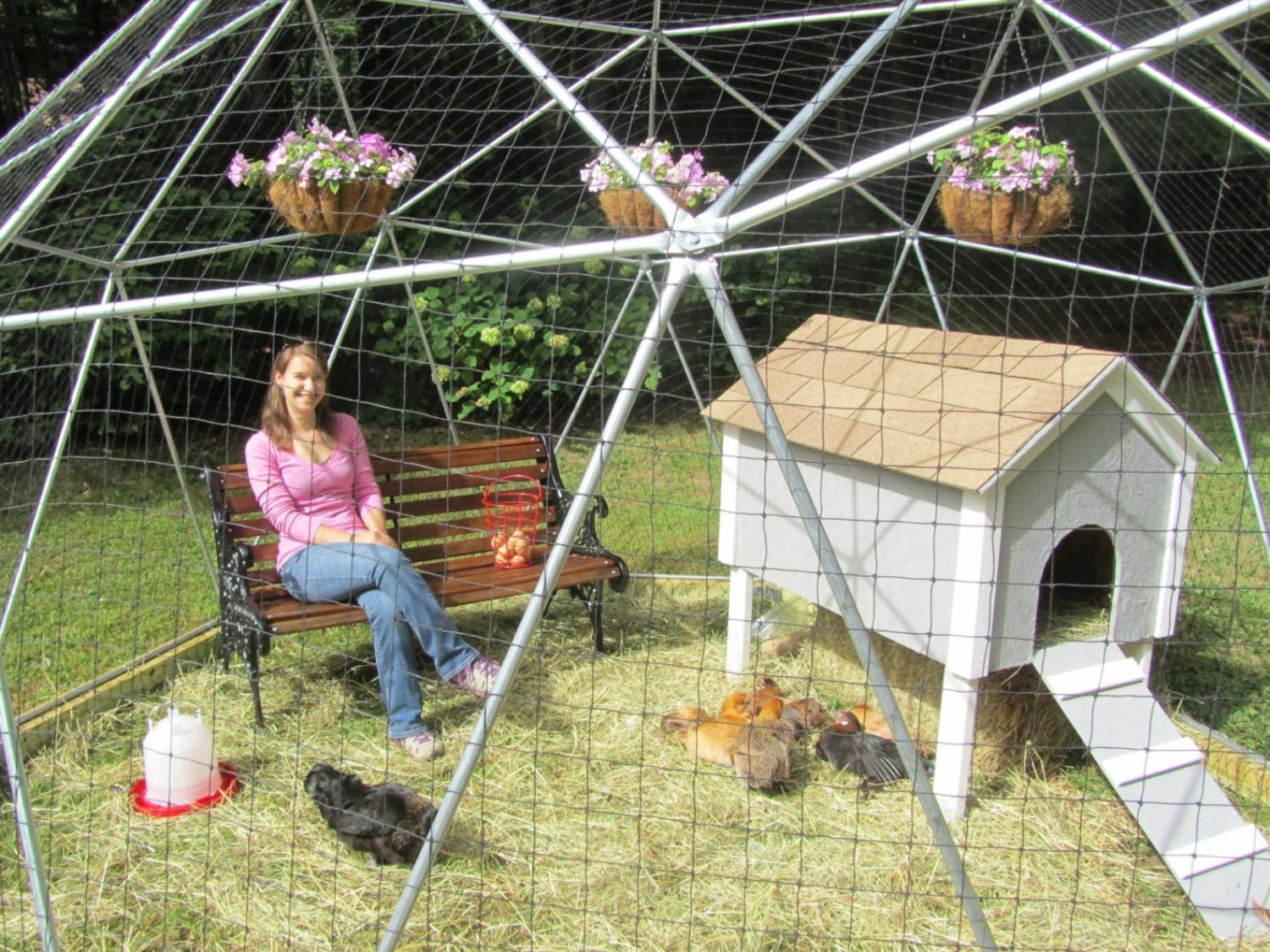 The Geodesic Domes come in 4 different sizes, including 12 feet, 16 feet, 20 feet, and 28 feet!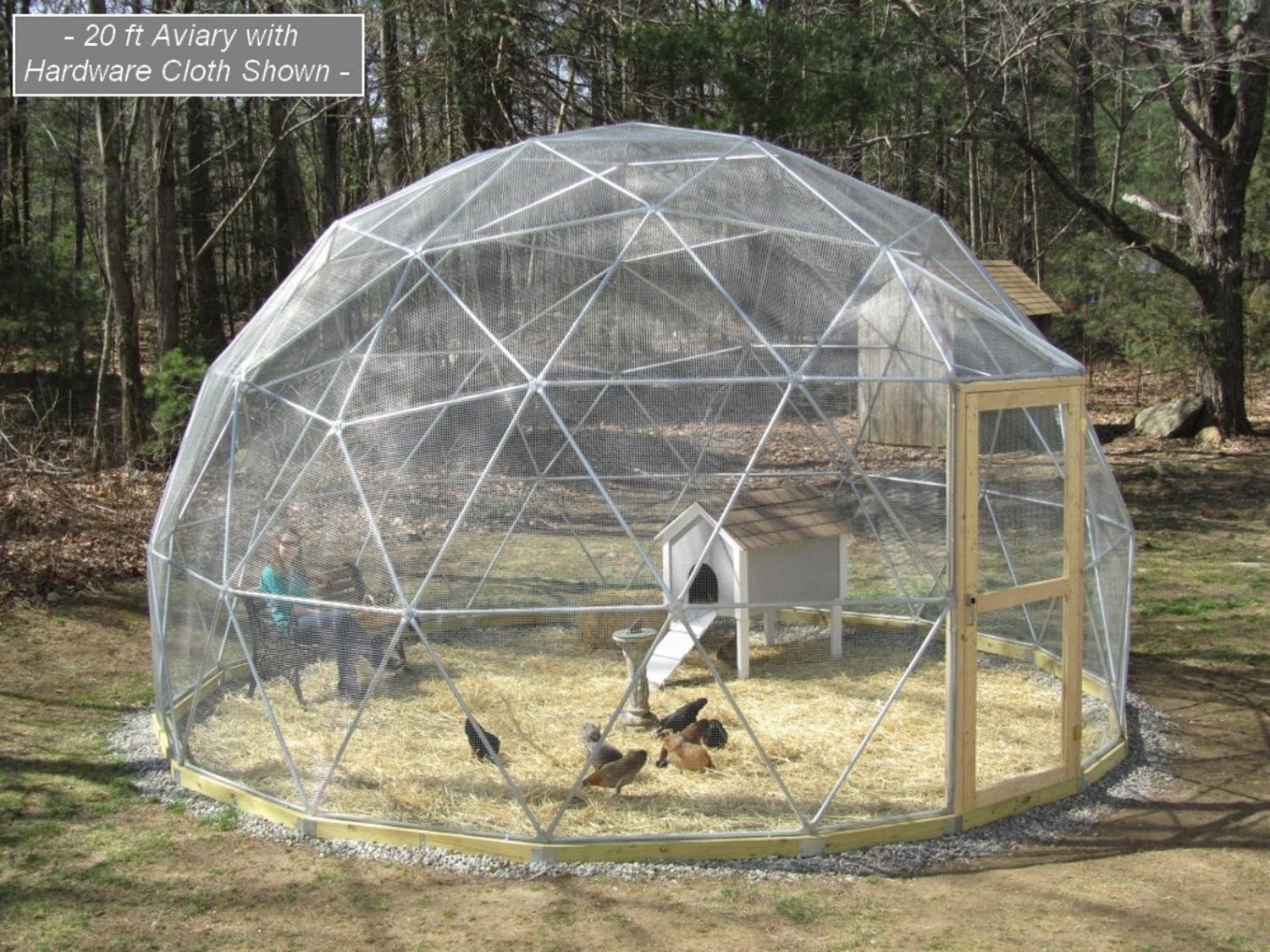 This outdoor birdcage has a diameter of 12 ft. and is made from galvanized steel tubing 0.71 inches thick. At the center, the dome is 7 feet 6 inches high and covers a floor space of 106 square feet. The door has a dimension of 5 feet 7.5 inches by 2 feet 11 inches, quite comfortable for a human, and small animals to go through. The whole kit weighs about 200 lbs.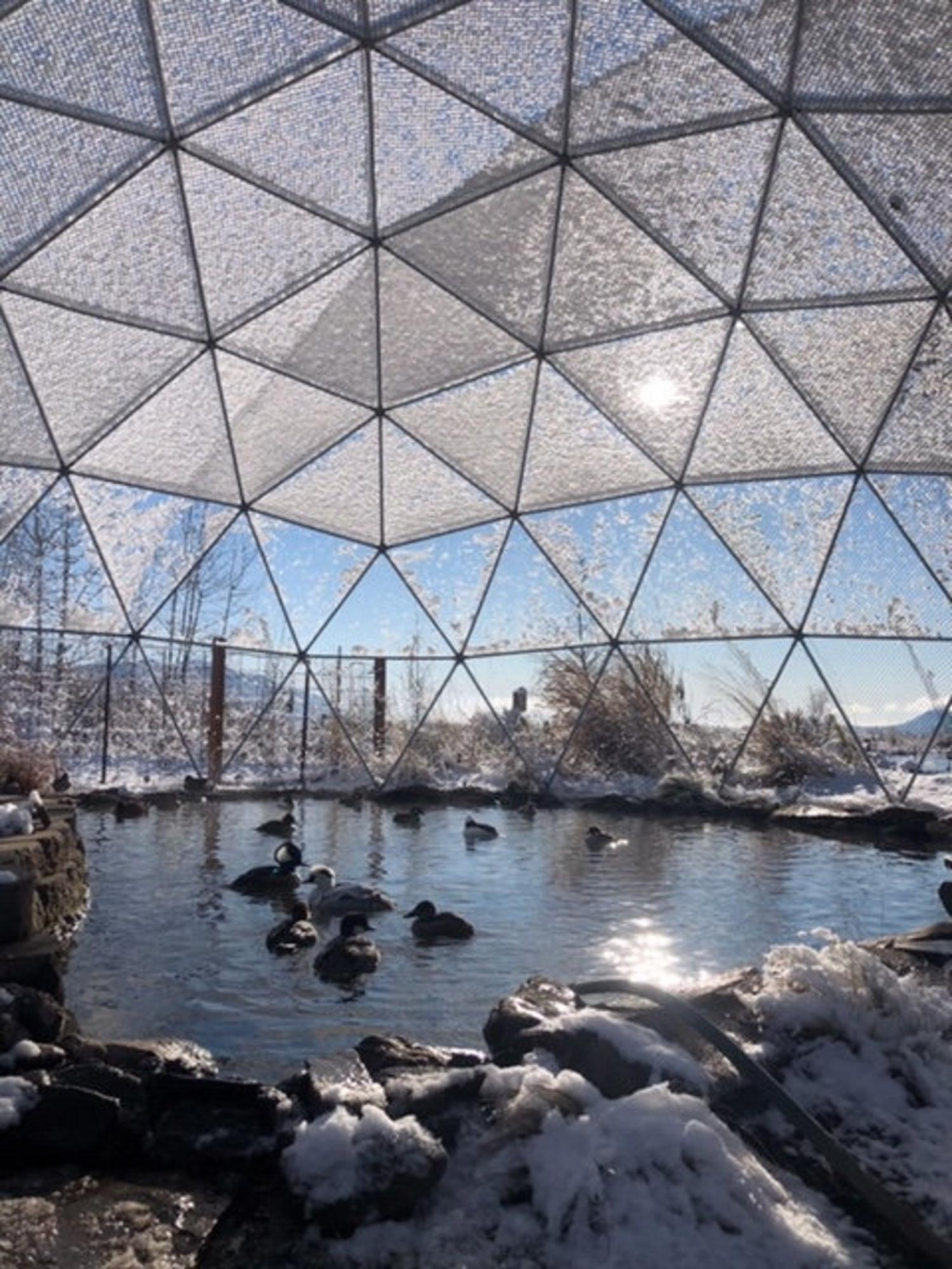 The steel nuts and bolts are galvanized for maximum strength. This amazing flight cage has the best UV stabilized avian netting that has 2" square holes, Smaller nets of 1" and ½ " are also available, if you prefer them. Assembling this pet carrier is easy and will not take you more than 10 minutes tops. All hardware including the door and others are available. Simple to follow instructions are there for creating and assembling the wood. The assembly manual is color-coded and labeled step by step, you won't have a problem assembling.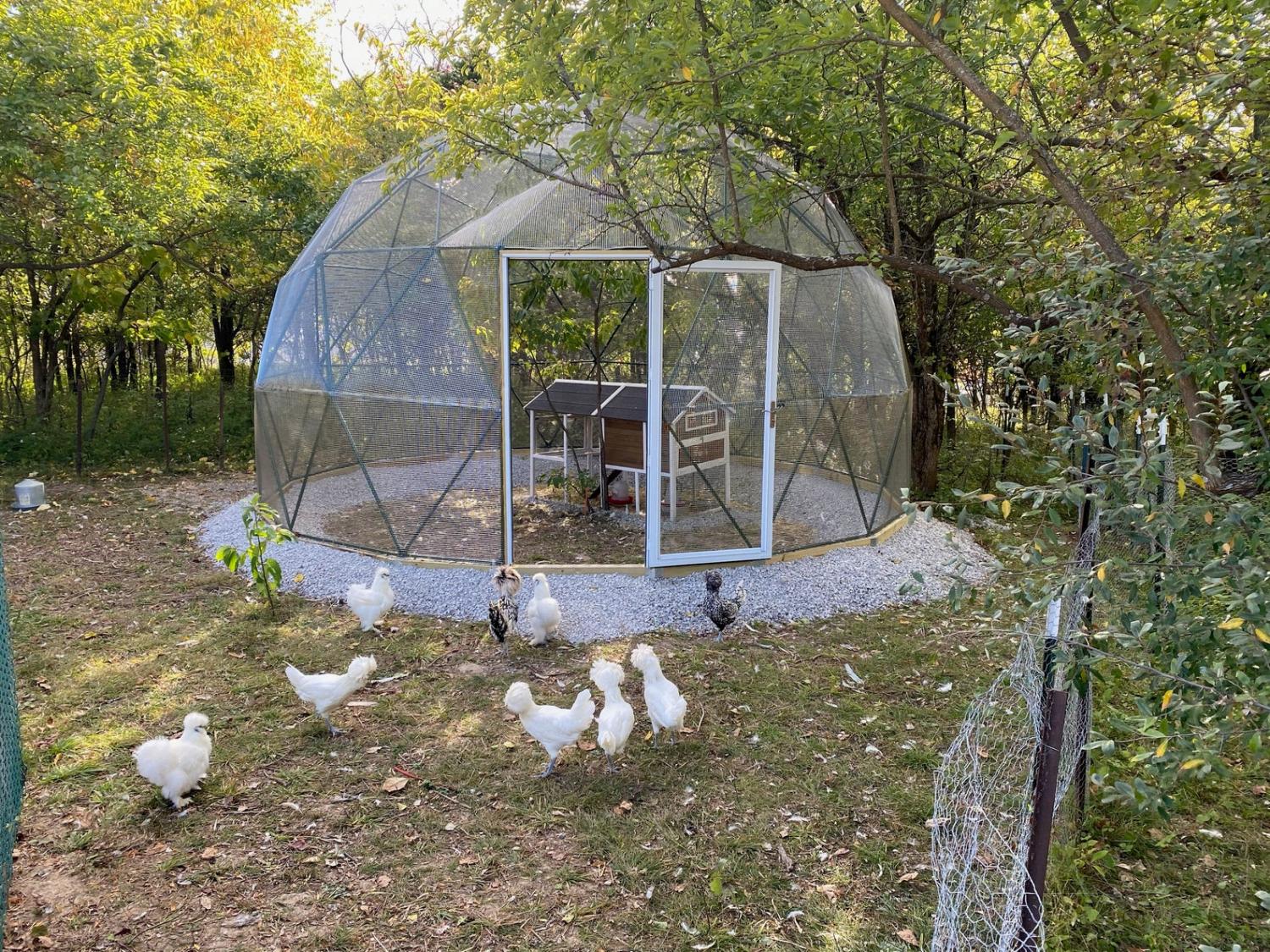 The whole structure is portable and versatile. Even when you're moving or changing houses, just disassemble it and pack it on the boot! In terms of versatility, this outdoor birdhouse can be converted into anything depending on your creativity. It could be a greenhouse, an outdoor garden, pool or pond cover, etc. The uses are really limited to your creativity because there are other different and bigger sizes.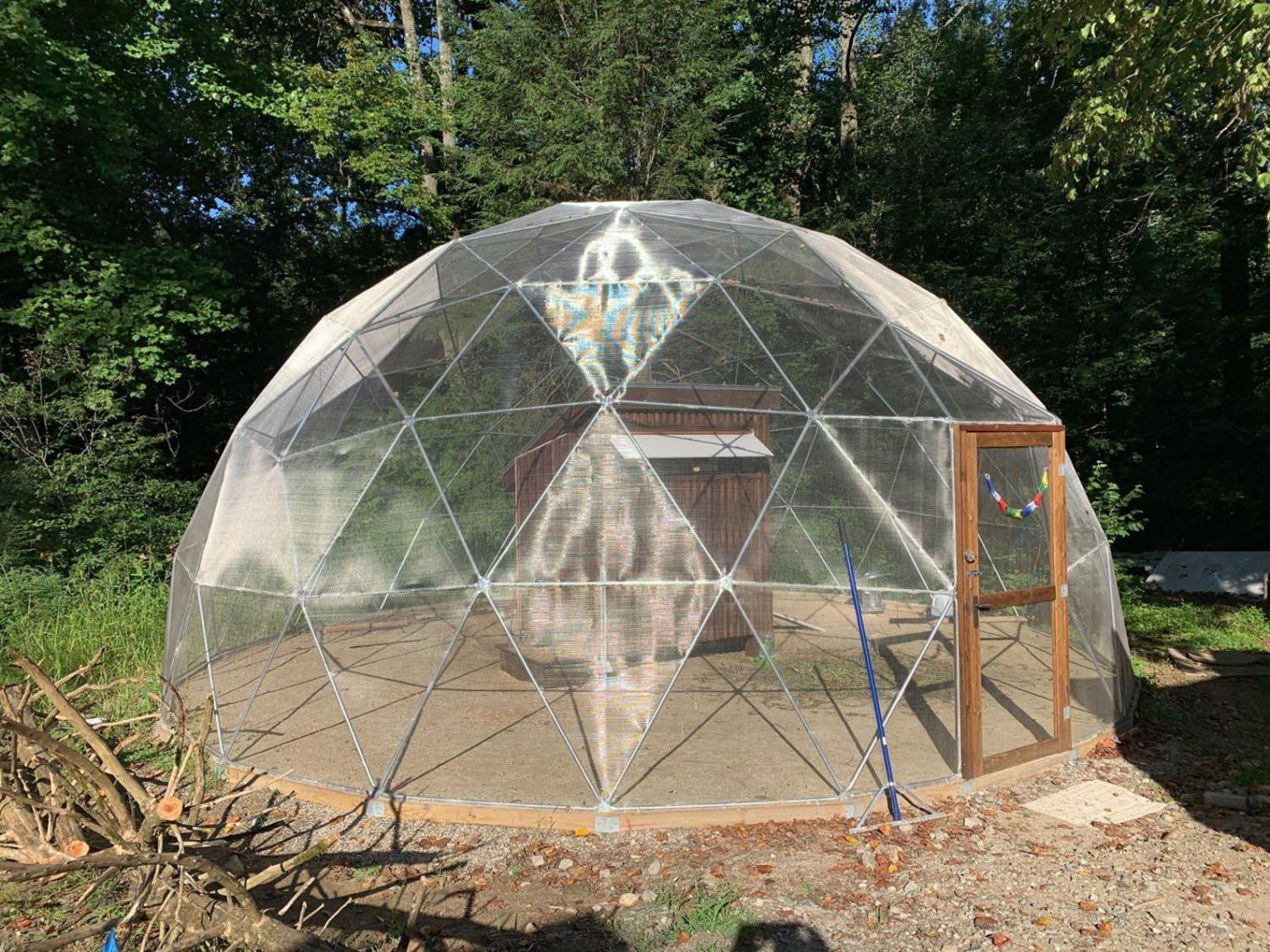 Step-by-step instructions on how to create and assemble a wooden ring of 4x4s. Other materials needed are available at most home improvement stores. A level and flat surface is needed because the frame and the soil should never be in direct contact. The wooden ring foundation adds an extra height of 3.5" to the outdoor aviary.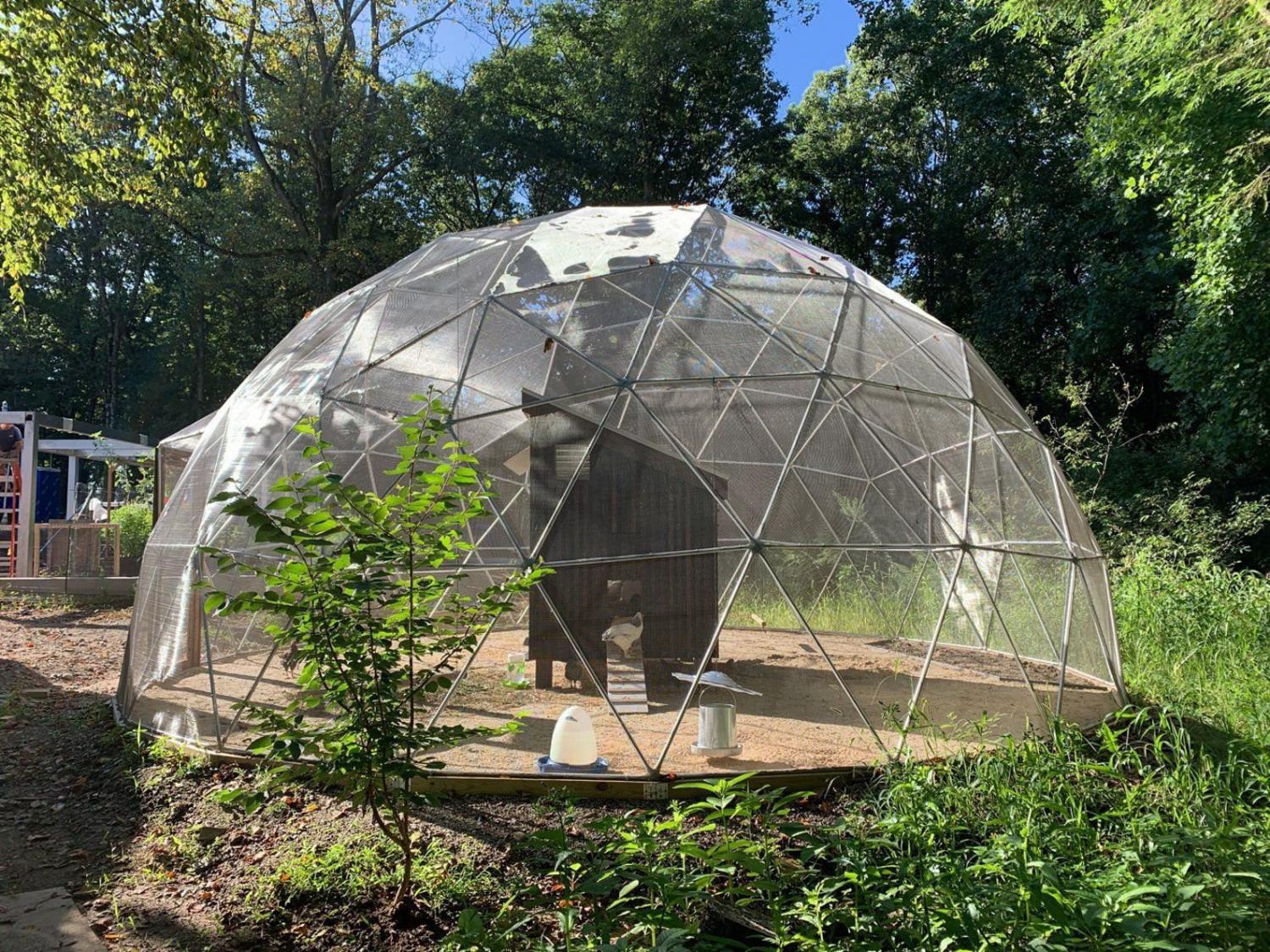 The orders are custom and handmade so give it a manufacturing time of three weeks tops, the earliest an order can be ready is in two weeks. To get more information on the pricing and availability of other wire mesh hole sizes and aviary netting sizes just contact us.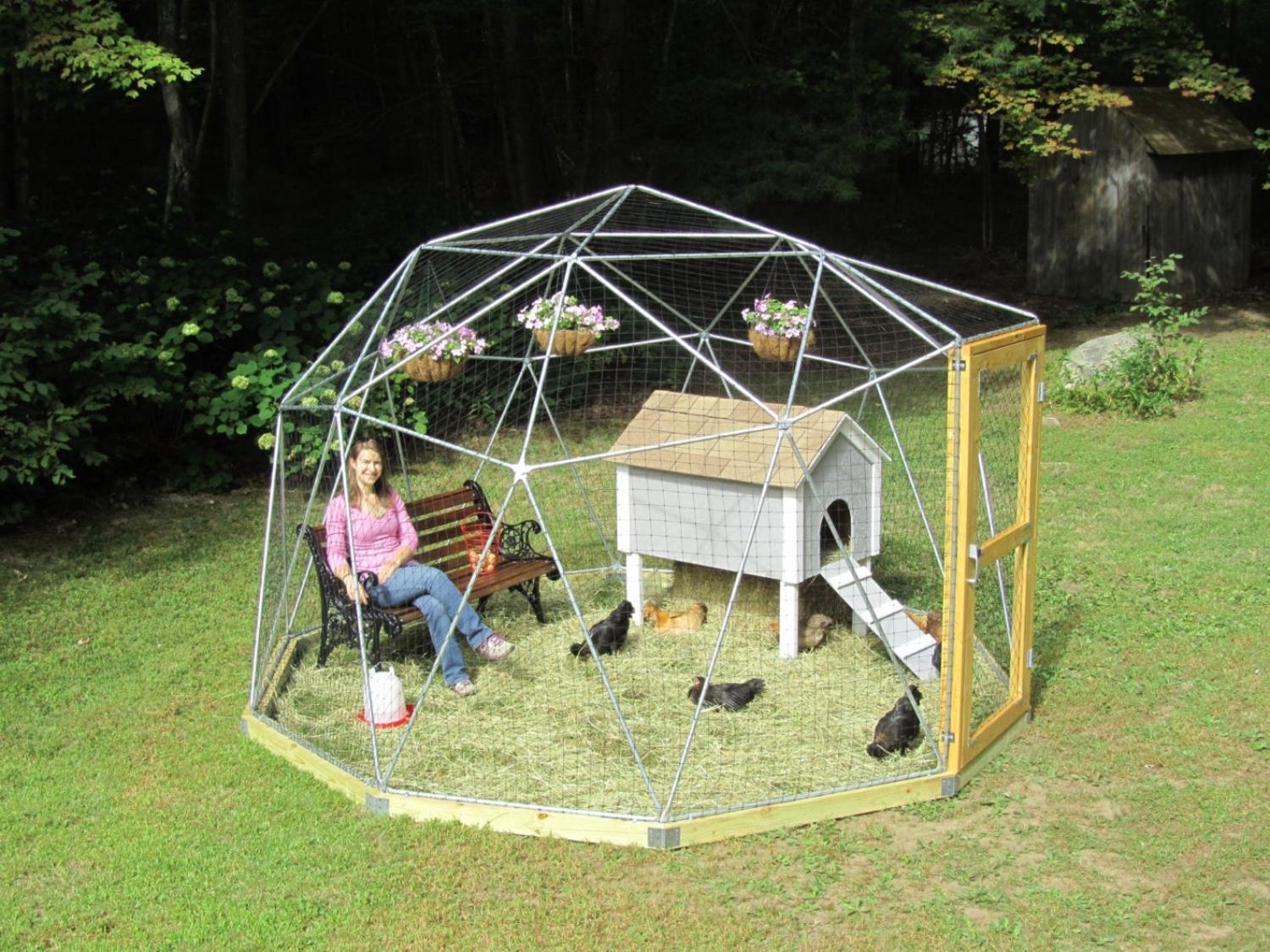 Some of the general advantages of these Geodesic Chicken Coop Dome are:
Eco-Friendly – This outdoor dome uses 25% fewer materials to cover a given floor space when compared to traditional designs. This is a sustainable product.
Portable – The dome kit is super lightweight and can be moved from place to place with ease. Furthermore, the kit can be divided into different sections.
Sturdy and Strong – The dome structure distributes the load perfectly throughout the structural members. The shape of the dome also prevents snow accumulation and deflects wind.
Versatile – This outdoor birdcage is versatile and can be converted into another structure depending on your needs and creativity. E.g. as a pool cover or for storage purposes.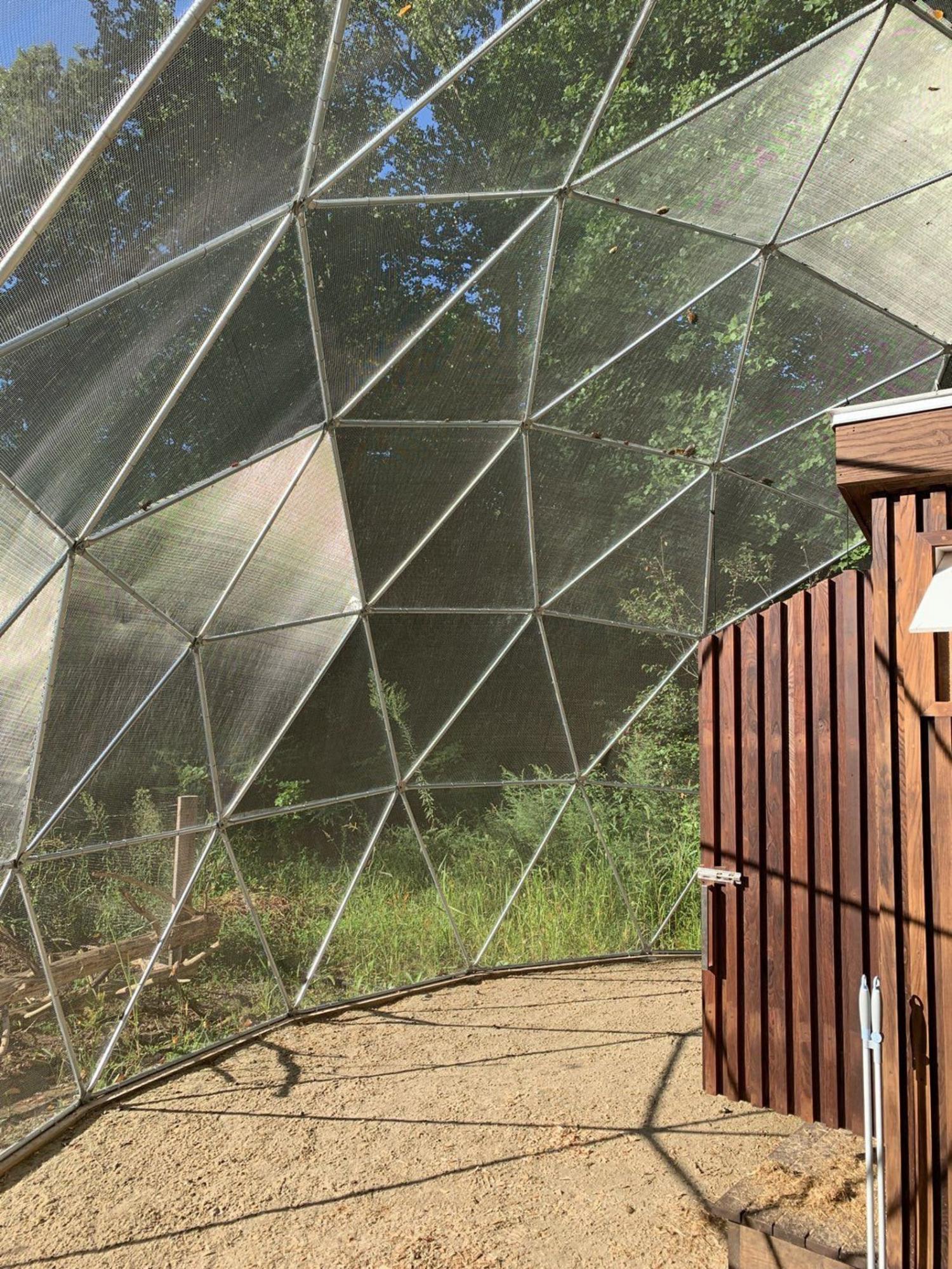 The same company also sells a cover for their chicken coop domes, which will keep them warmer in the colder months, and prevent predators from seeing inside!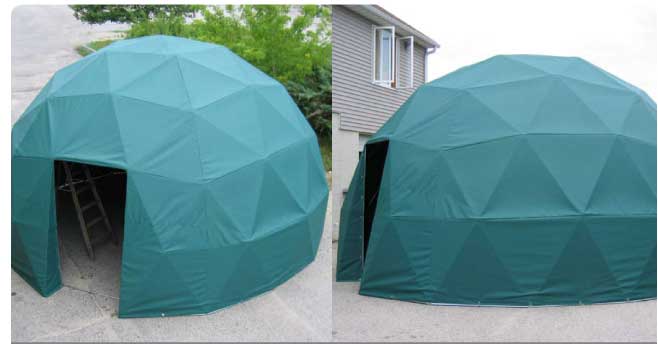 Their larger versions of the geodesic chicken coop dome offers tons of room inside where you can place seating, and even a mini pool for your chickens to swim around in!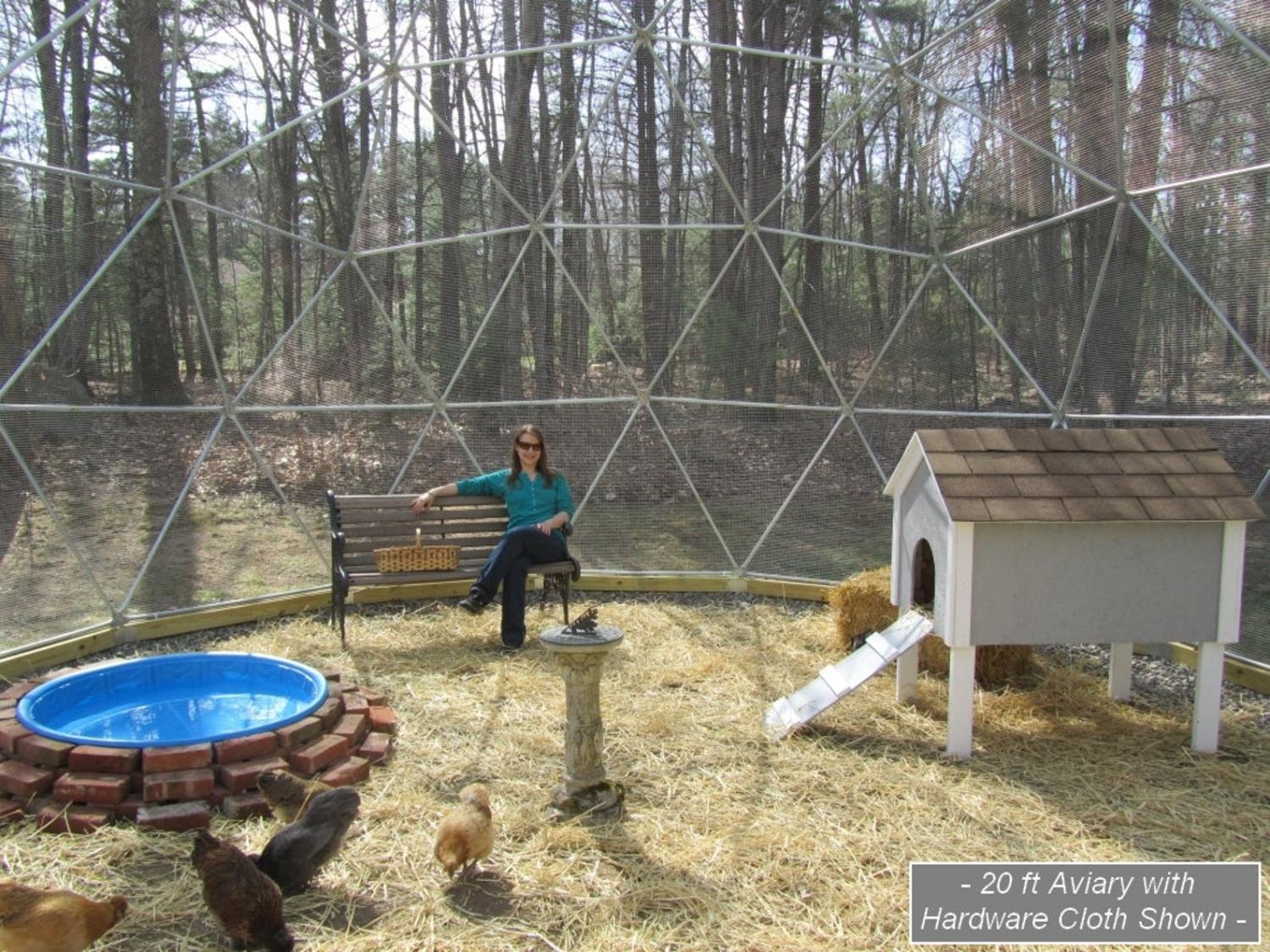 Their largest 28 foot geodesic dome is great for placing over backyard ponds if you happen to have pet ducks or other birds!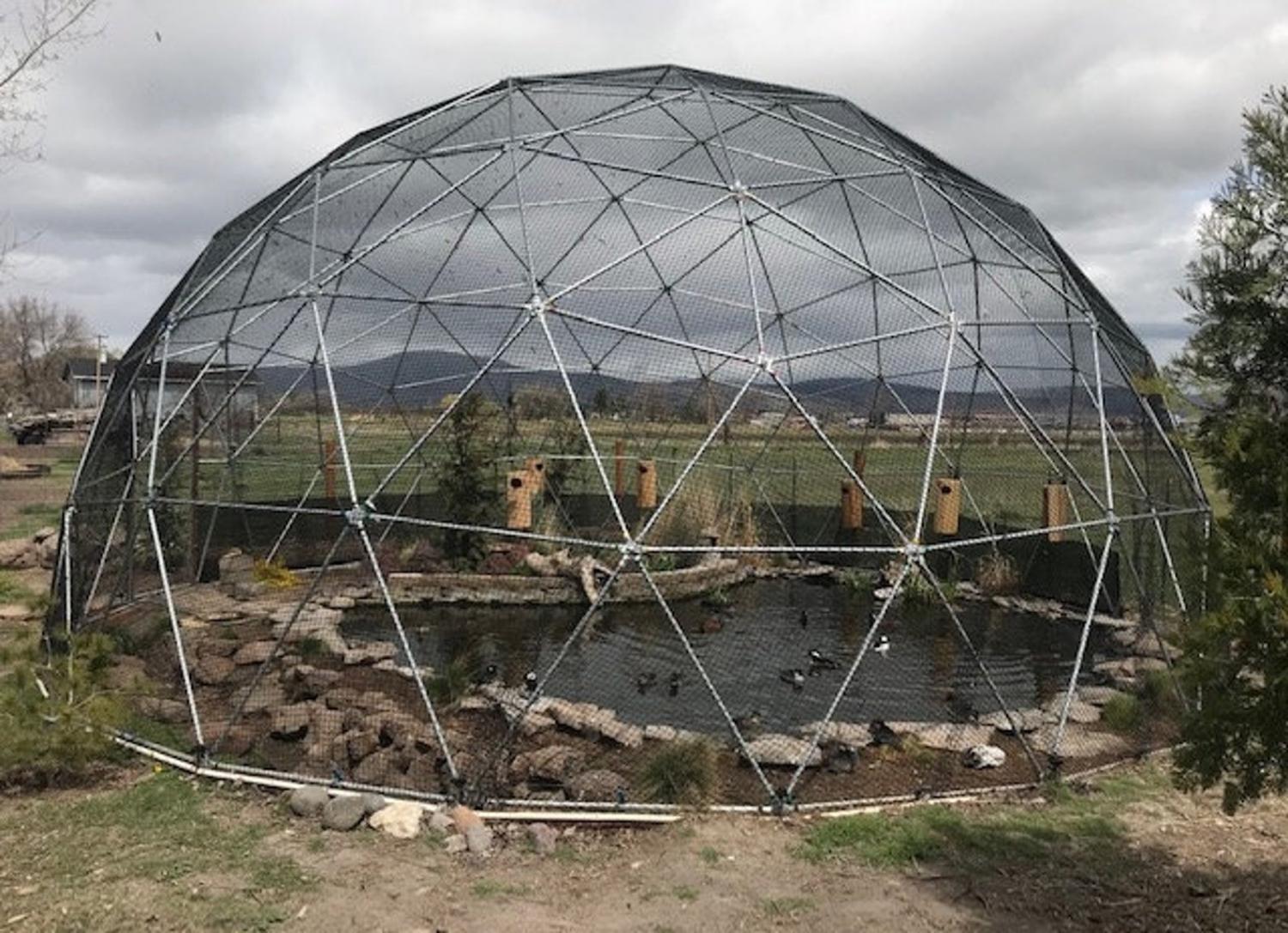 The unique geodesic chicken coop domes are made by SunriseDomes, and are a perfect spot for Chickens, Ducks, Geese, Pheasants, Doves, and plenty of other kind of pet birds and fowl!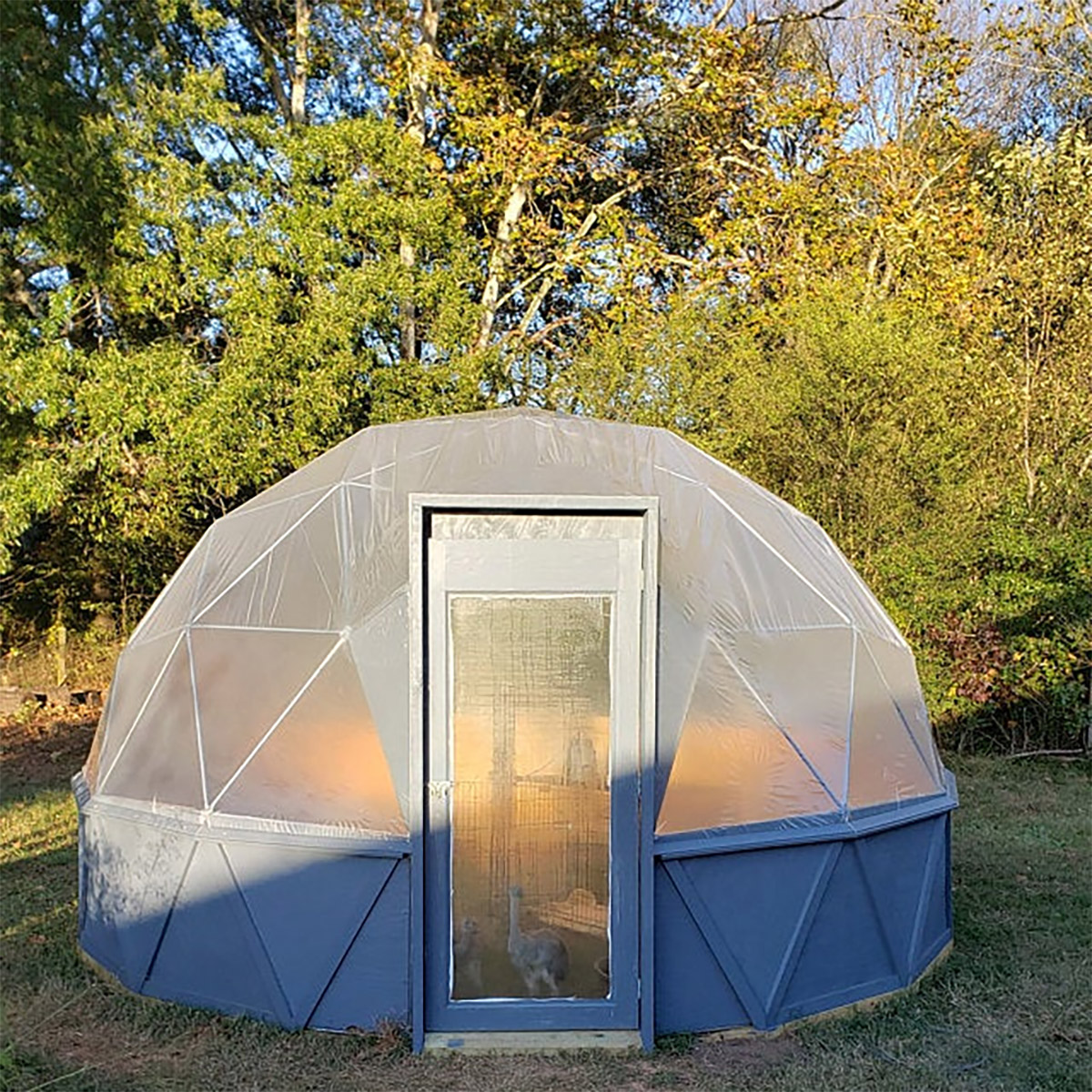 Check out one of their 20 foot chicken coop geodesic domes in action via the video below.
Subscribe To Our YouTube Channel