This Hanging Tripod Fire Pit Might Be The Manliest Way To BBQ Or Have a Bonfire
By Ryan on 10/28/2022 2:12 PM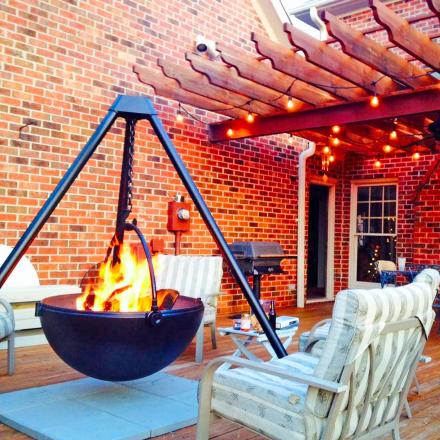 There's nothing like a warm fire on a cool night, but the question is, is your fire pit up to the task? After checking out the Cowboy Cauldron, you may want to upgrade. The Cowboy Cauldron is a beautifully designed fire pit and grill in one and has a sturdy tripod to hold the whole thing up. You'll most certainly come one step closer to reaching your life-goal of becoming a Cowboy!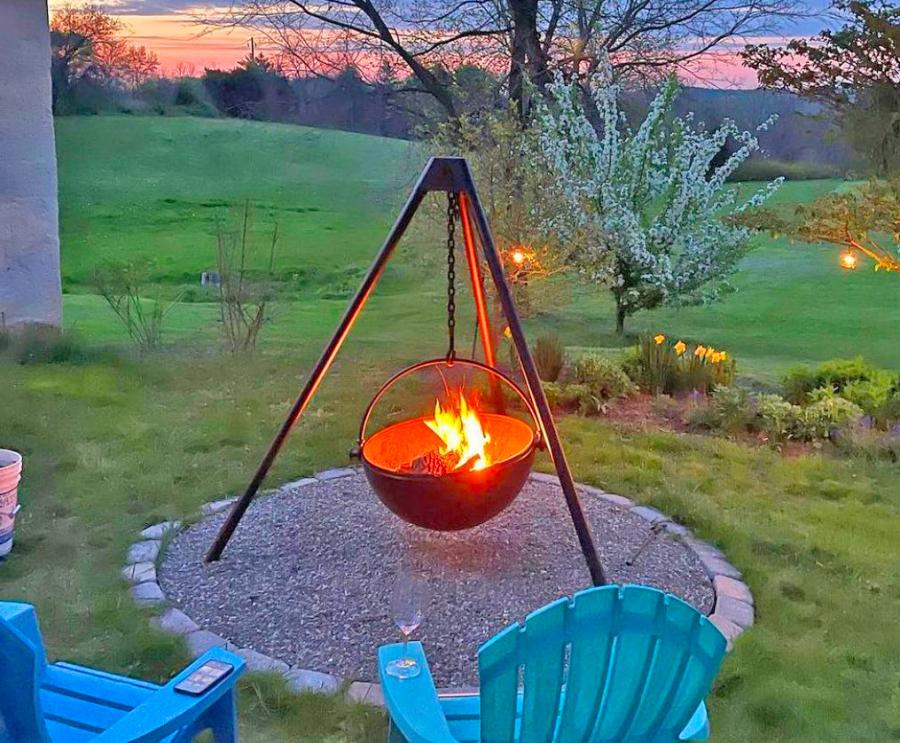 They offer the hanging fire pit in small (the Urban Cowboy), medium (The Wrangler) and large (The Ranch Boss) sizes which are all made from solid, seamless, high-tensile plate steel.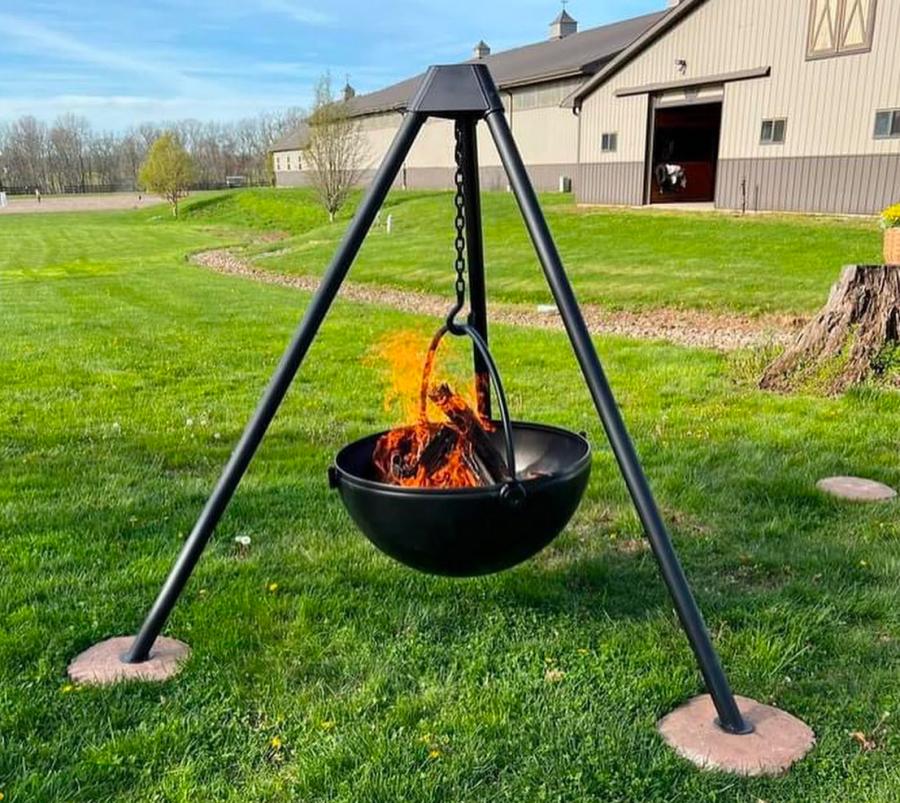 All of the parts for the hanging tripod cauldron are treated with high-performance high-temperature powder coating, making these fire pits as durable as they are lovely.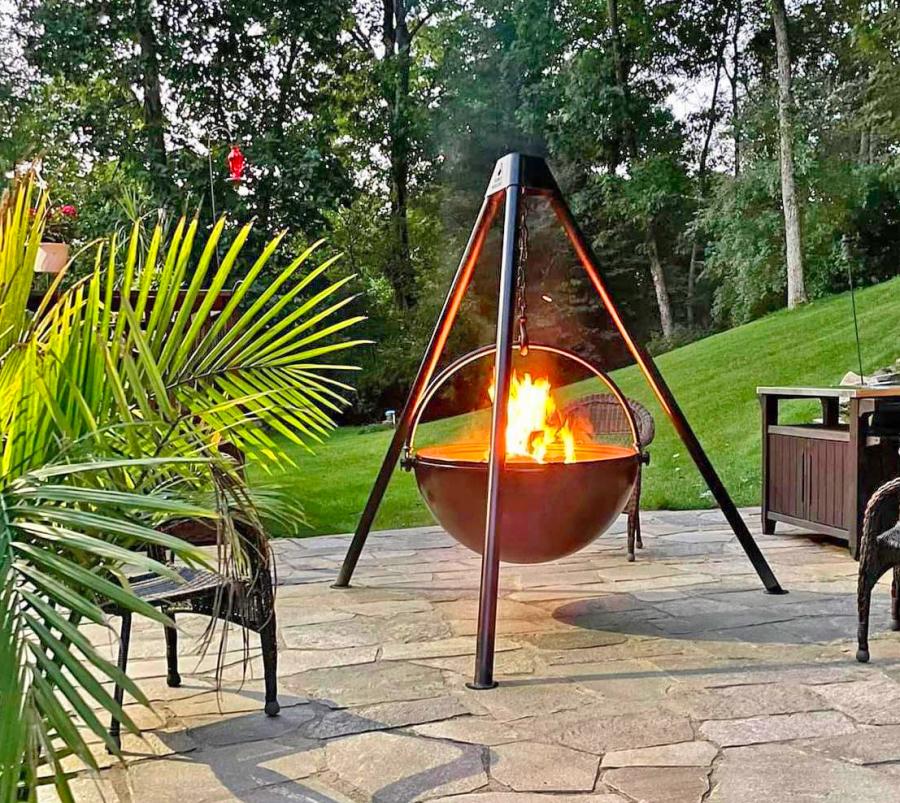 Cleaning out the cauldron is simple and not a hassle at all. Just step on one edge of the basin and sweep the ashes out. It doesn't get easier than that!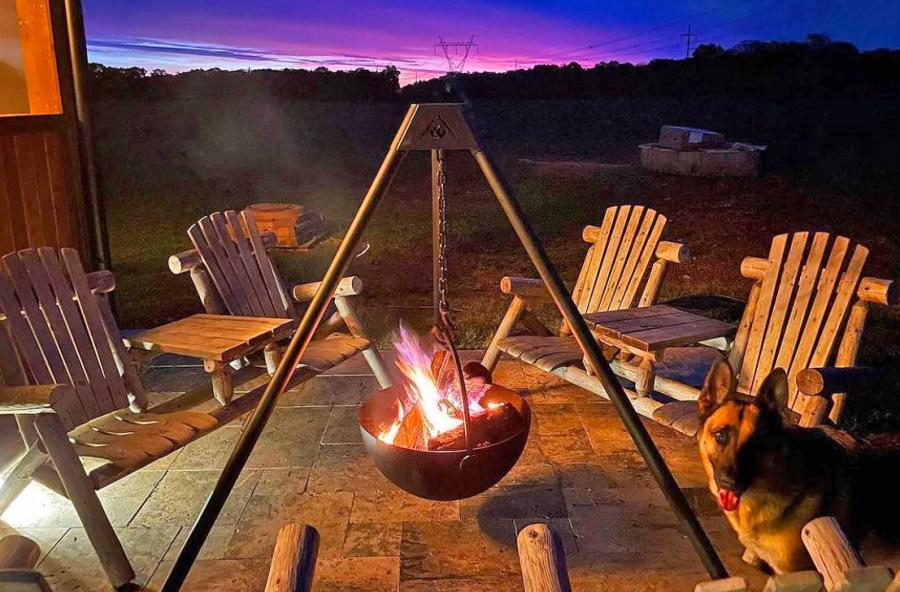 Whether you are just enjoying a warm fire or cooking up some dinner, the Cowboy Cauldron is all you need. The design is extremely simple and functional.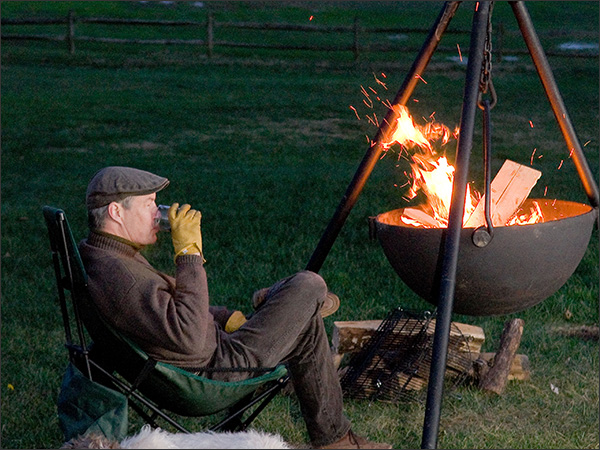 A Cowboy Cauldron in your yard just slows things down and makes you want to relax and enjoy life. In other words, it encourages you to stop and smell the roses, or the fire in this case.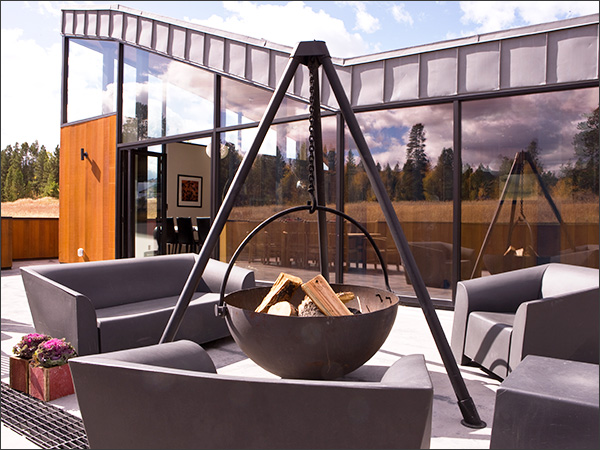 Plus, it's probably the manliest fire pit available, so you'll have that going for you if you decide to purchase one.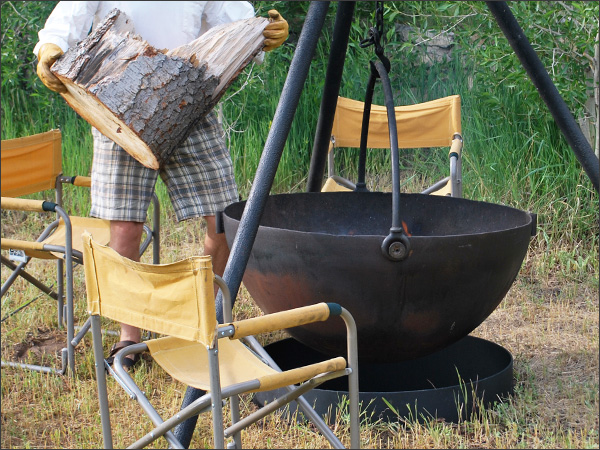 It is time to get rid of that old dirty grill and get yourself a Cowboy Cauldron. I don't know about you, but I can feel the heat already.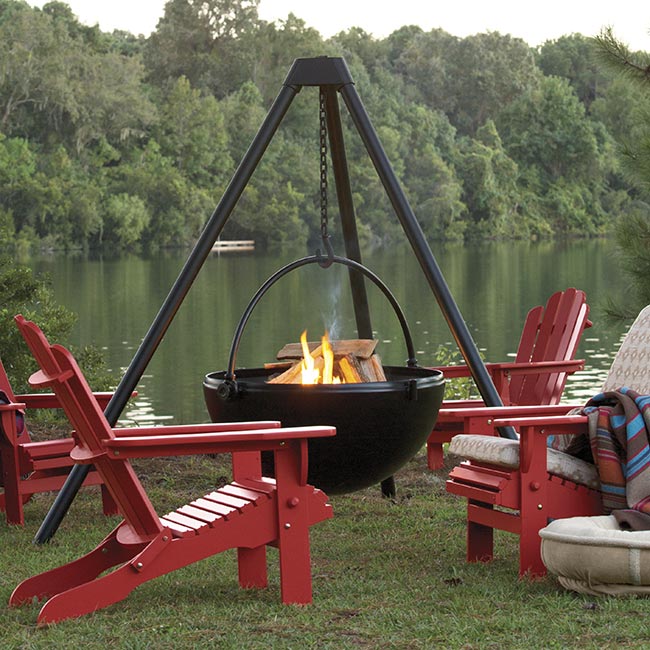 Not only does the cauldron make for a great backyard fire pit, bit a top grill attachment lets you easily and quicky cook meat or other foods on it.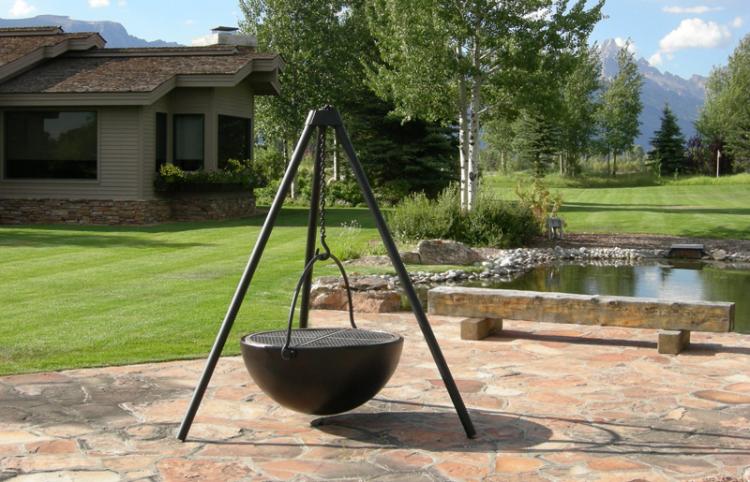 They also have an option for a hanging kettle to heat up water for your morning coffee! It doesn't get more cowboy than that!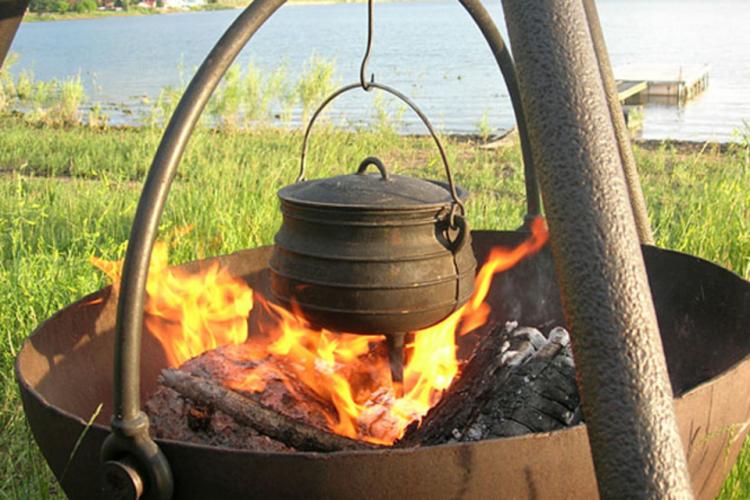 If you want a fire pit on your patio but you're worried about damaging your tile or concrete, this hanging fire pit tripod will certainly do the trick!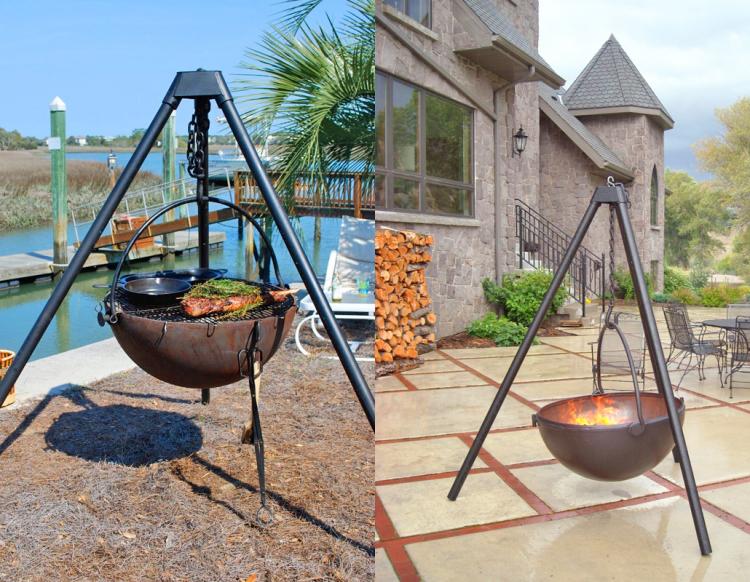 Sure to be an instant conversation starter, the hanging cauldron will have a 24-42 inch diameter depending on which version you select. The smallest version is perfect for backyard fire pits, whereas the largest is great for commercial BBQing, or on large ranches.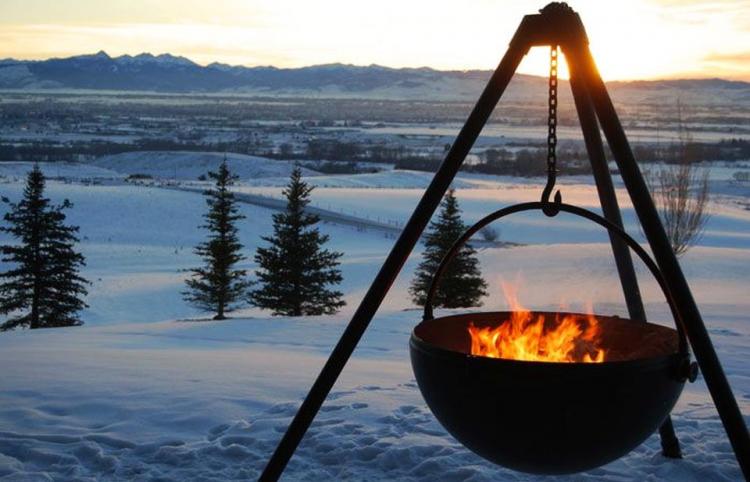 If you read the reviews, it's pretty clear this is a quality product as everyone has given a 5 star review!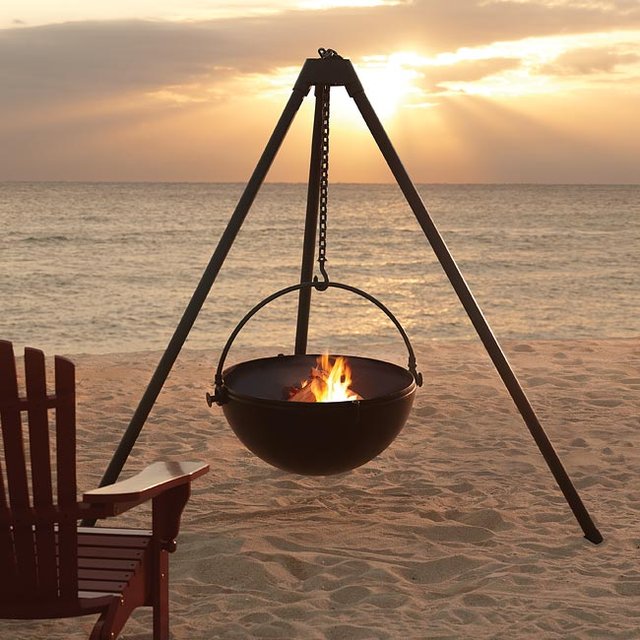 When not being used for a fire, you can use it as a cooler! Just toss in and some drinks and some ice and you're ready for a party!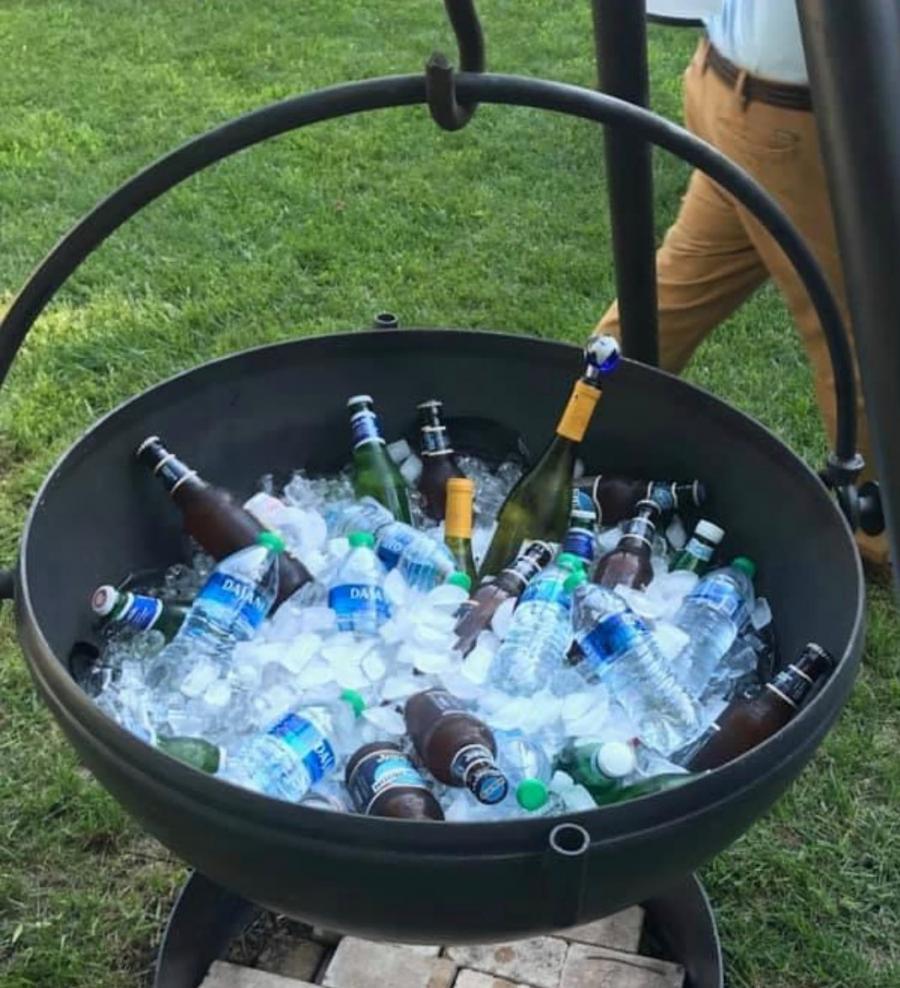 You can snag the hanging tripod fire pit cauldron from their website for anywhere between $1,000-$4000 bucks depending on which version you select!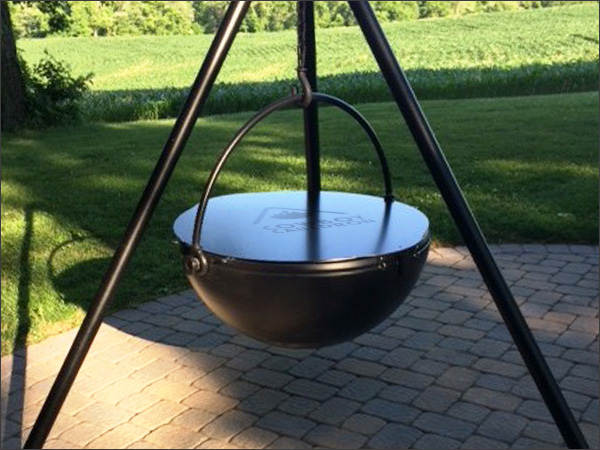 Check out the Cowboy Cauldron hanging tripod fire pit and BBQ in action via the video below.
Subscribe To Our YouTube Channel