This Avocado Pool Float Has A Removable Pit That's a Beach Ball
By Ryan on 04/08/2020 3:54 PM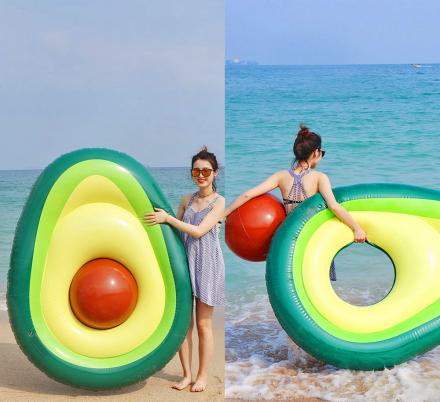 Millennials rejoice...you can now enjoy your avocado toast while floating on an avocado. The best part about this pool float? It has a removable pit that can be used as a beach ball - because shouldn't all our floaties come with something to keep us busy for those rare times we aren't floating blissfully? This giant float is 65 x 49 x 10 inches when fully inflated and is made of premium raft-grade non-phthalates material.
How Can I Use The Avocado Pool Float?
To use the avocado as a flotation device, you simply remove the pit (no knife or spoon required) and rest your bum in the hole. The hole allows your booty to remain cool on those hot sweltering days.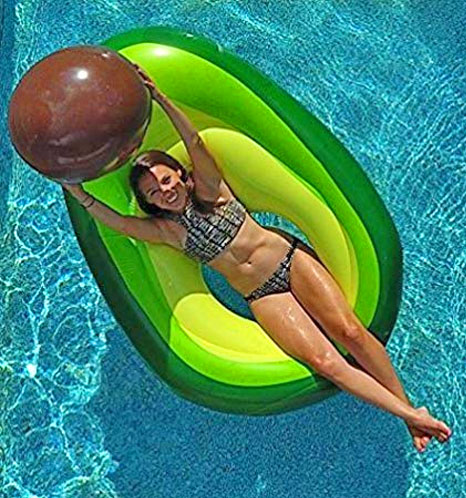 Do you happen to be pregnant (or have a large craft beer belly)? You can lay on your stomach (finally!) with your baby bump resting in the pit hole. The brown pit can be used as a beach ball or volleyball and will bring hours of fun whether you're in the water or on the beach.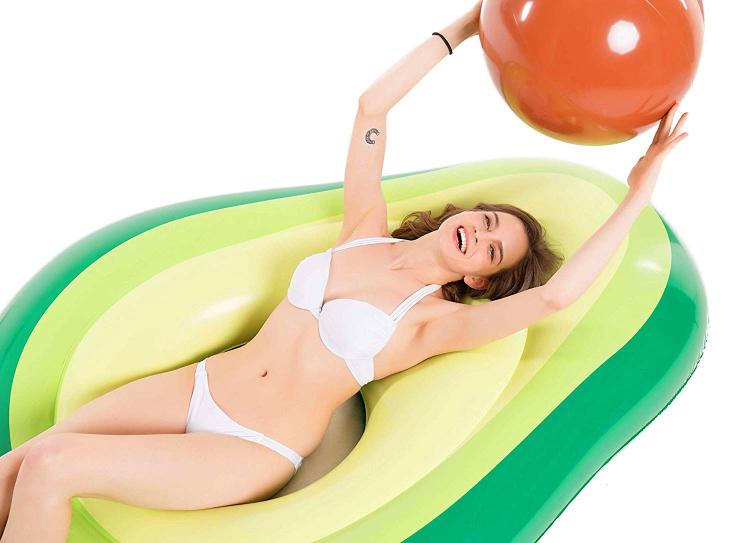 How Do I Inflate the Avocado Pool Float?
With this fruity float you won't need to worry about transport; it is equipped with rapid valves that allow you to inflate and deflate five times faster than your regular pool float so you can quickly get it ready to go when you arrive at your destination. You can use a hairdryer, air pump, or air compressor to get this floatie ready for use.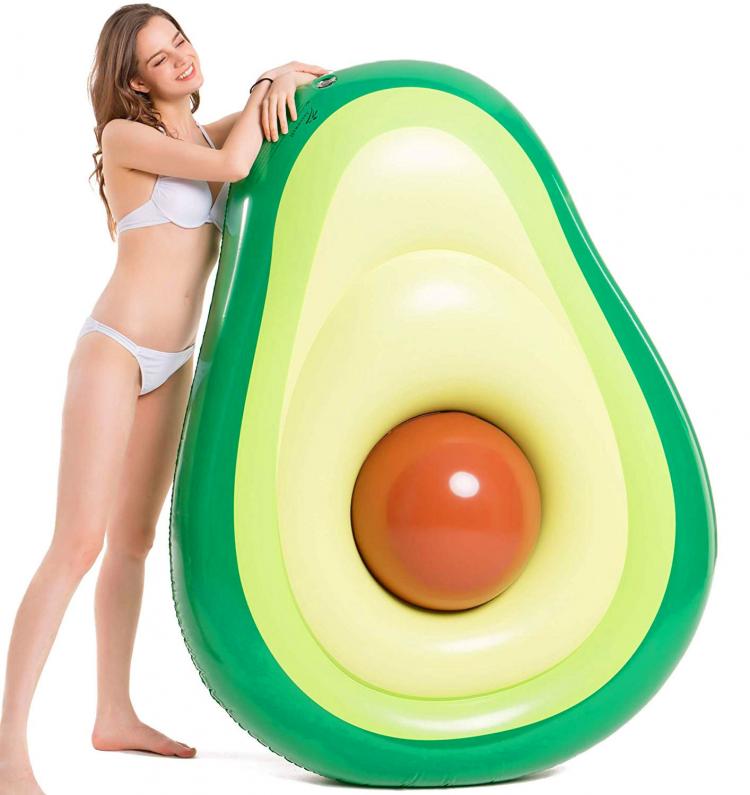 It would be the pits if you didn't have the freshest pool float this summer so get on this one before it goes bad (jk, unlike the ripe avocado in your fridge, this avocado will never go bad)!