This Spooky Bat Wine Opener Is A Must For Any Halloween Party
By Ryan on 10/06/2022 7:37 AM
Complete your Halloween setup with this Halloween-themed 2-in-1 bottle and wine opener. You can call it "Vino the bat," a character by the award-winning design studio OTOTO who is the mastermind behind this one-of-a-kind kitchen utensil.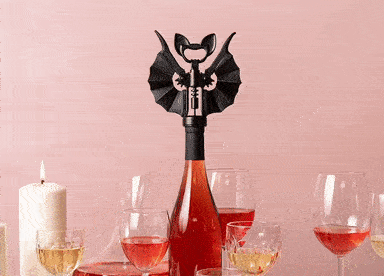 This is a unique product to be enjoyed both for its fancy details and functionality. Just imagine popping a bottle of champagne open using a corkscrew with wings that flap up and down as you drill through its cork.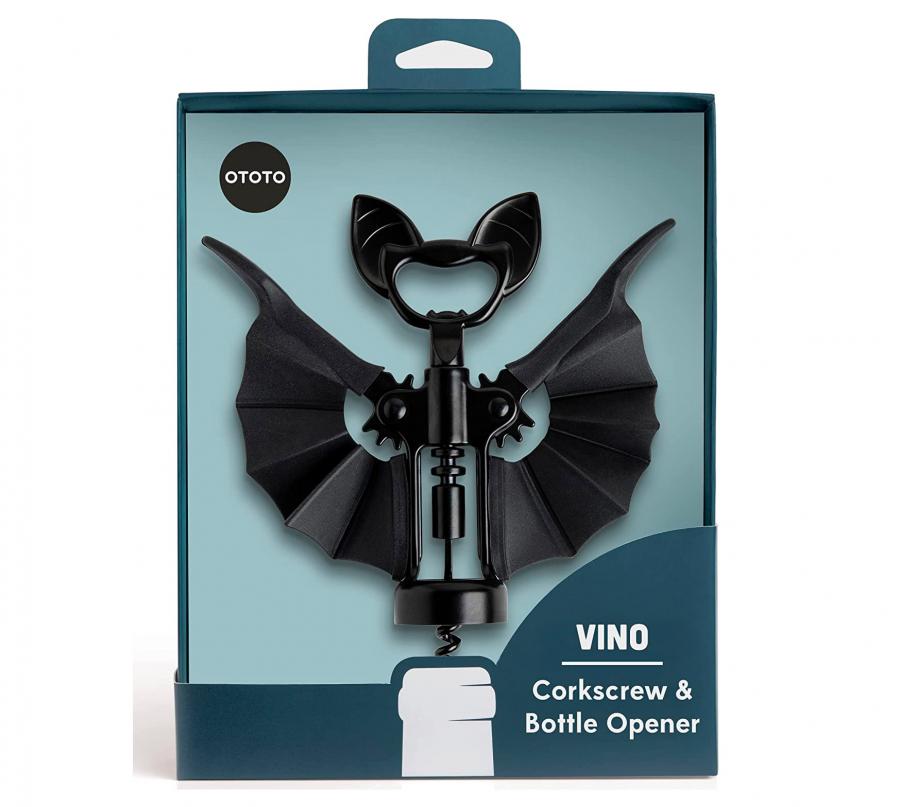 You can also use the bat to open beer or soda with the bat's head, which serves as a dedicated bottle opener.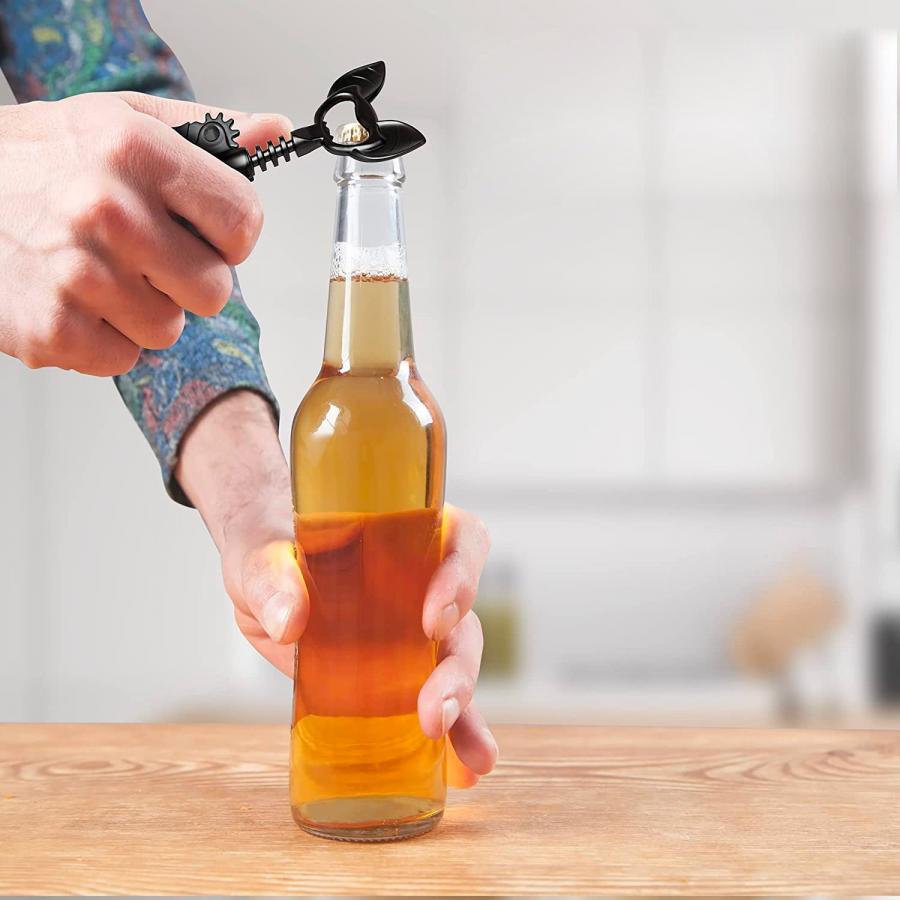 It's the perfect Halloween gift or a spooktastic housewarming present for your friends that love the supernatural or weird and spooky stuff. But, of course, you can also keep it on display this coming Halloween just to add to your home's ominous vibe. It comes in an elegantly designed package that ultimately puts Vino on display, just like an open casket.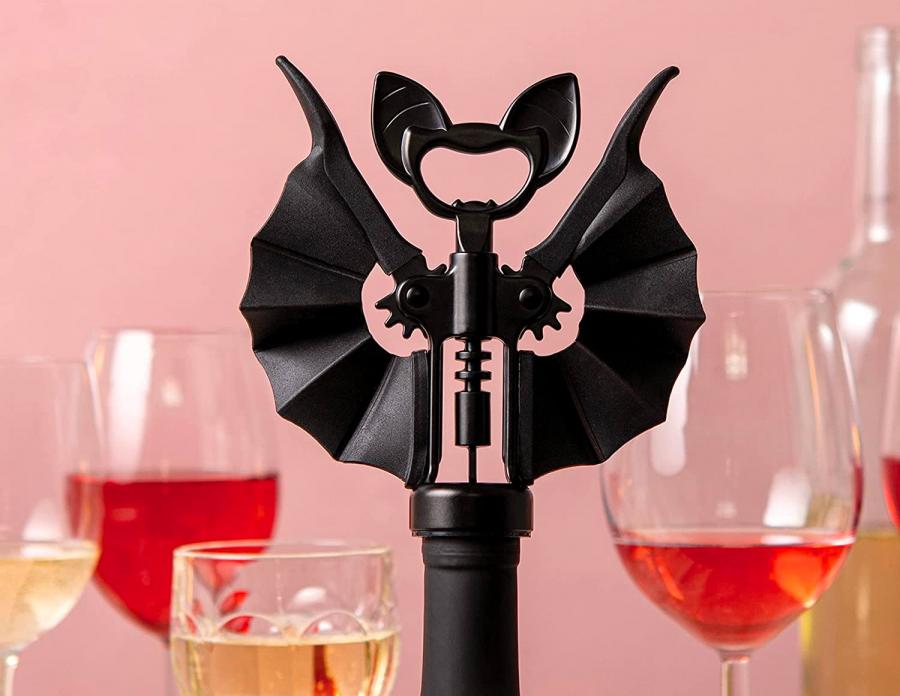 Despite all the contraptions present in this uncanny device, it's still very easy to clean. All you need to do is handwash it just like any other kitchen utensil. Then, with just soap and water, any stain or dirt can be cleanly wiped off the utensil.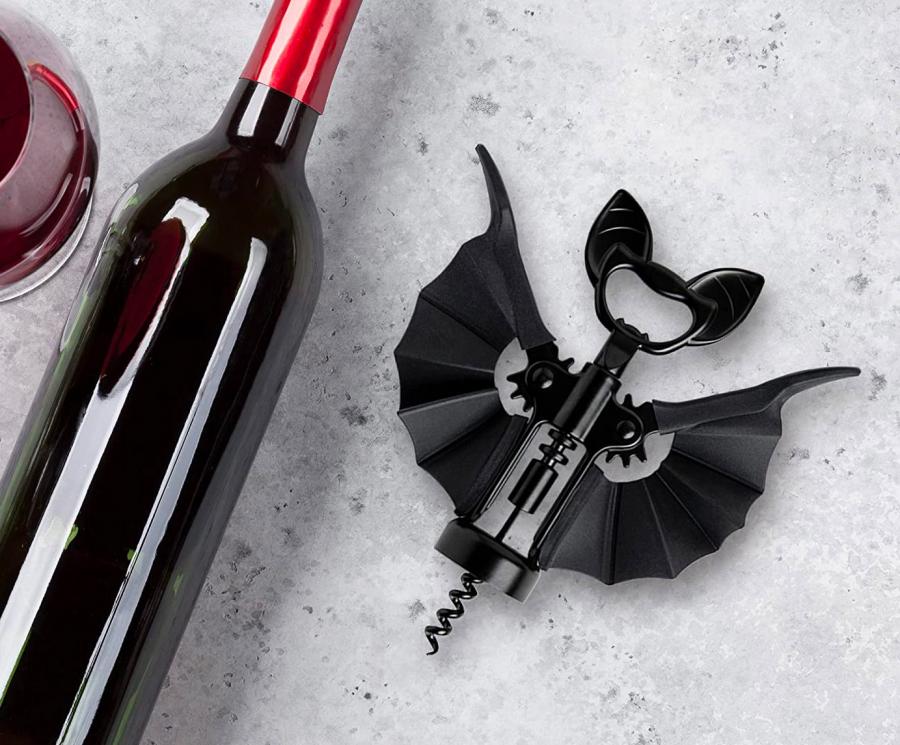 The bat shaped wine opener is made using alloy and silicon resin, which both item are food-grade materials. Both silicon resin and alloy are also durable materials that will last you a long, long time. In addition, they can resist both cold and hot temperatures and even direct exposure to heat, making this product a great kitchen tool and an outdoor utensil.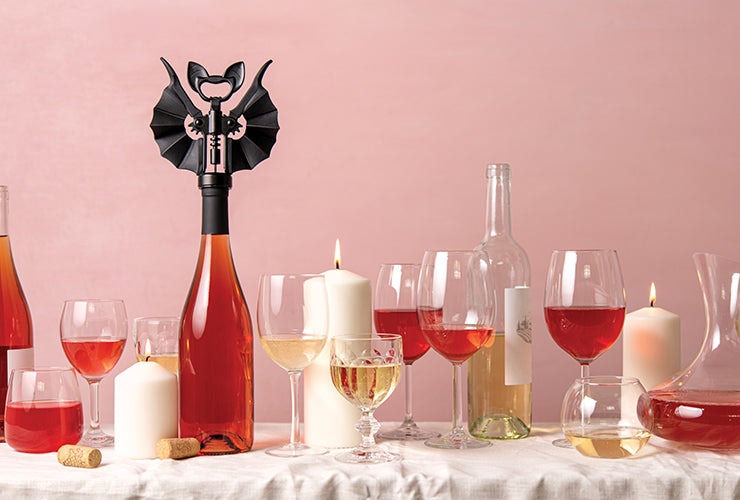 Despite being heavily designed, this bat corkscrew comes as light as 7.5 ounces or around 205 grams which is as light as a small pack of chocolate chips.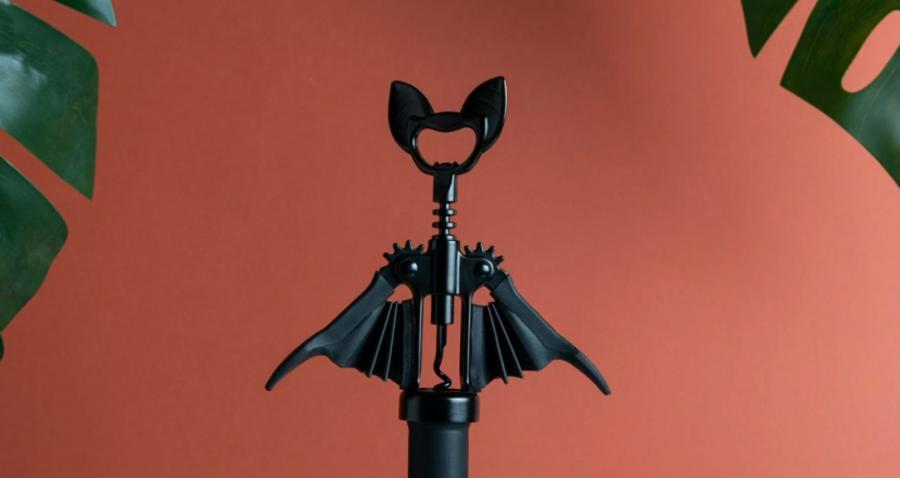 It's a bit larger than your normal bottle opener coming at 1.65 by 6.89 by 8.66 inches, but it will still easily fit any standard-sized drawer. It's also not that bulky and won't be a hindrance while you feast with your family.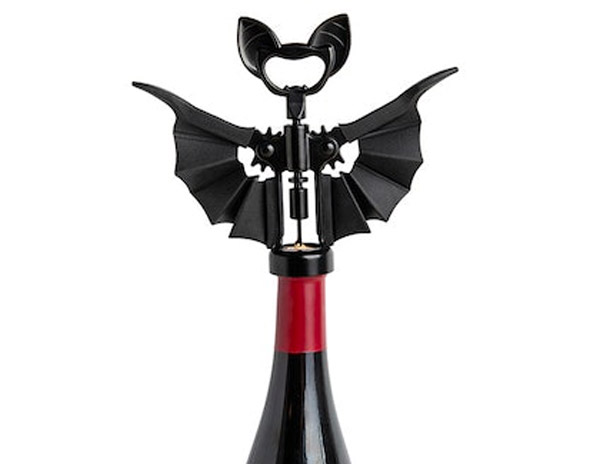 The bat wine opener comes assembled, so you don't have to worry about messing up all the moving parts. In addition, this device is ready to use once unpacked.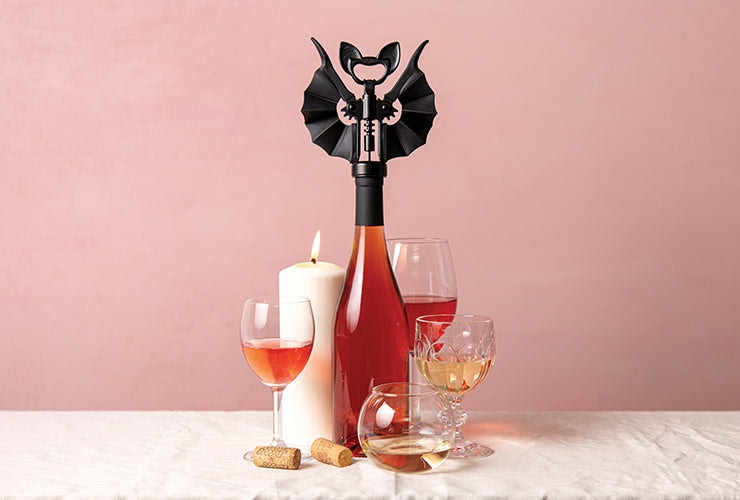 Another thing that you should know about the bat wine opener is that it's patented. No other manufacturers have this specific design, making it a pretty unique collection.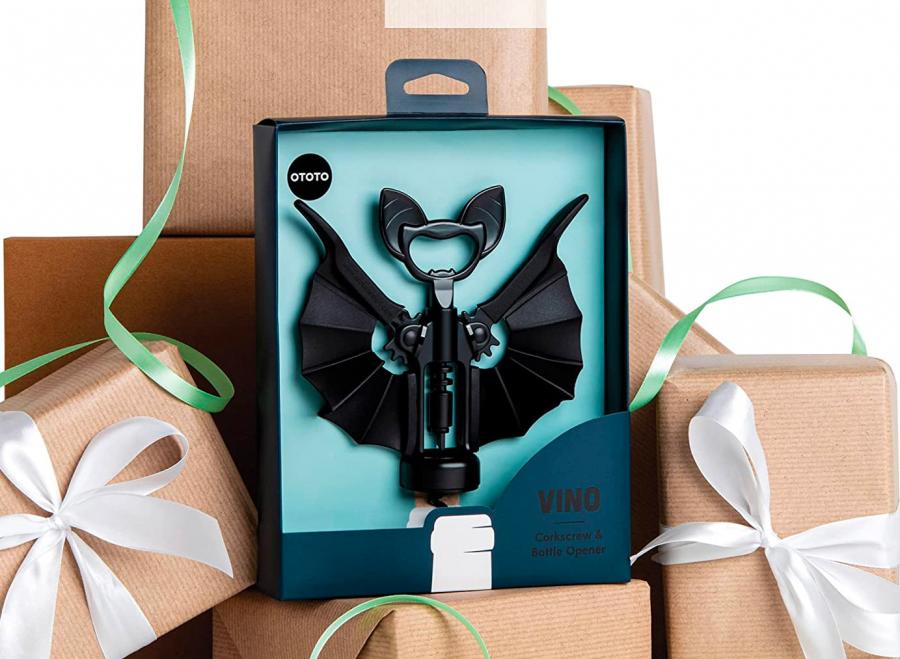 The Spooky 2-in-1 bottle opener is a BPA-free product. As a result, it does not contain the industrial chemical Bisphenol A which is used to manufacture plastics and epoxy. This chemical is a health hazard, especially to infants and children.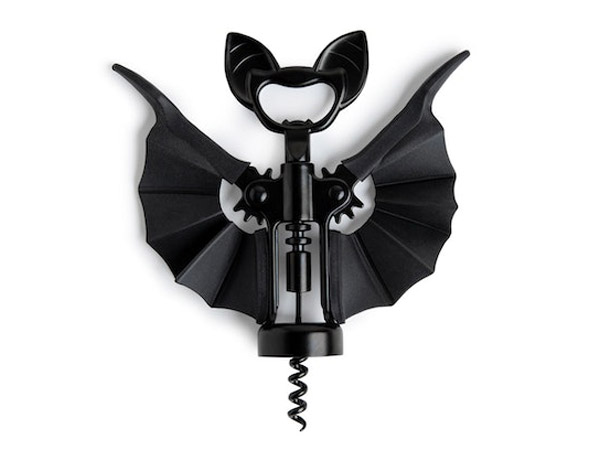 To sum it all up, Vino can be a handy little tool that you can add to your collection. This product can help you with opening your favorite bottled beverages and can also be a great conversation starter between you and your guests.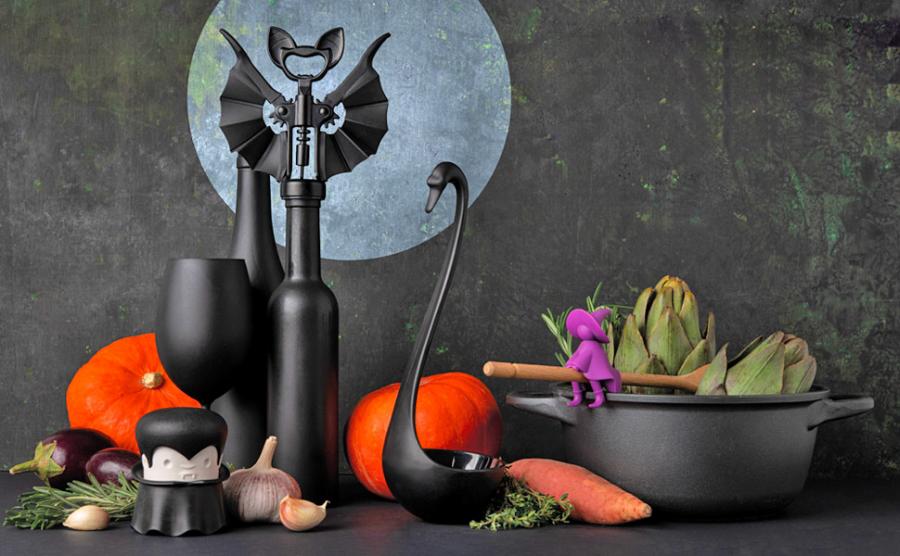 OTOTO really did a great job coming up with a very creative and unique design. If you're looking to add something fun and exciting to your kitchen, this might just be it!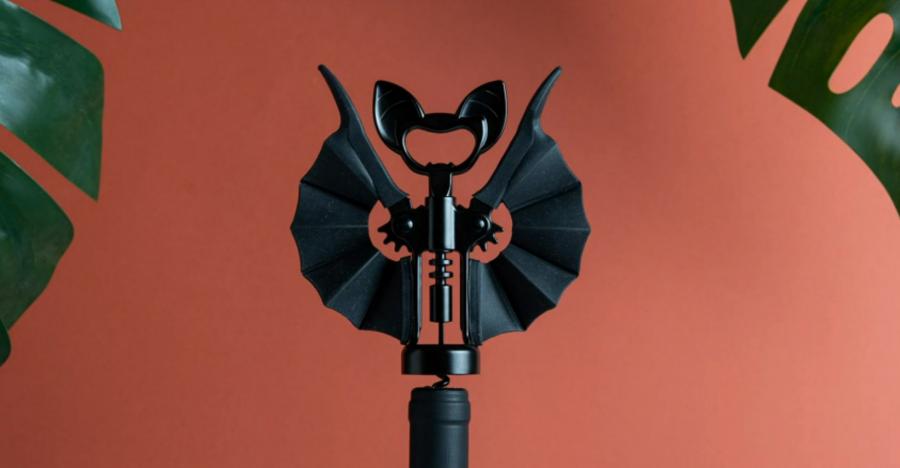 You can snag the OTOTO spooky bat shaped wine opener on Amazon for around $30 bucks!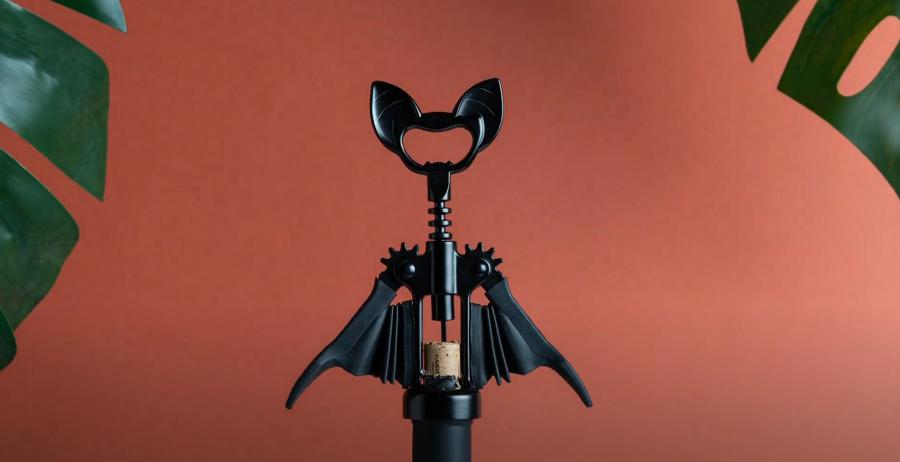 Check out the Halloween bat corkscrew in action via the video below.
Subscribe To Our YouTube Channel