There's a Hot Dog Toaster That'll Also Toast Your Buns For Super Quick and Easy Meals
By Ryan on 03/20/2020 2:39 PM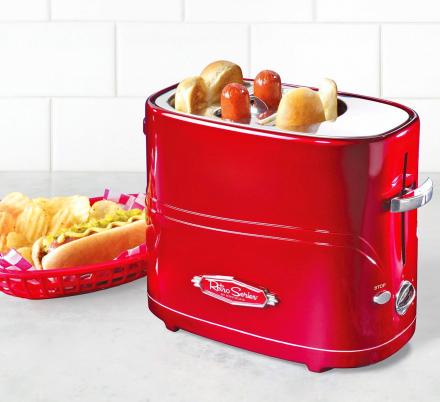 I can't tell you how many times I've thought to myself "I could sure go for a hot dog", but then simultaneously thought "but it's just too much work to boil water or use the stove". Well, now making a hot dog is as easy as making toast, and if making toast is too hard for you, I wonder how you've survived thus far through your life.

Versions:
2 Hot Dogs | 4 Hot Dogs | Coca-Cola | Steamer | Roller
The pop-up hot dog toaster is exactly what it sounds like, a toaster that cooks your wieners for you as well as toast your sweet buns. Simply insert your wiener into the small and awkward holes, slap your buns into the provided crevices, push the handle down, and wait ever so slightly as the wieners climax to a popping finish.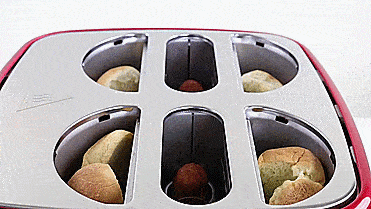 Never again will your hot dog burst at the seams from being placed in the microwave without first popping holes in it with your fork, simply place your dogs in the toaster and have a perfectly cooked dog every time.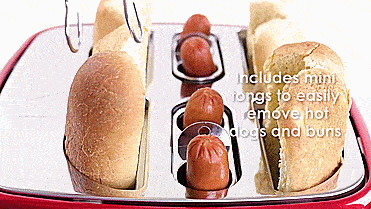 There's two different versions of the hot dog toaster, a smaller model that cooks 2 hot dogs and toasts 2 buns at a time, and a larger model that cooks 4 hot dogs along with toasting 4 buns at the same time. The hot dog toasters also come in two different color options to choose from, including both retro red, and aqua.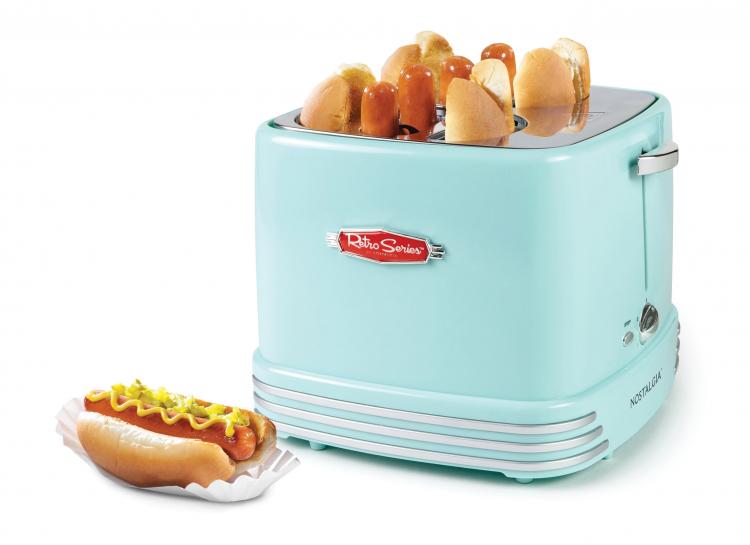 The Nostalgia Electrics Pop-Up Hot Dog Toaster has adjustable heat controls depending on how you like it cooked, has a removable hot dog basket, comes with a pair of mini tongs for grasping on to your wieners, cooks two or four hot dogs and two buns at a time, and measures 9 inches long x 8.3 inches wide.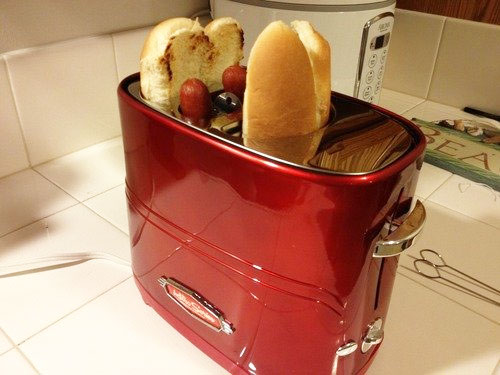 Check out the pop-up hot dog toaster in action via the video below.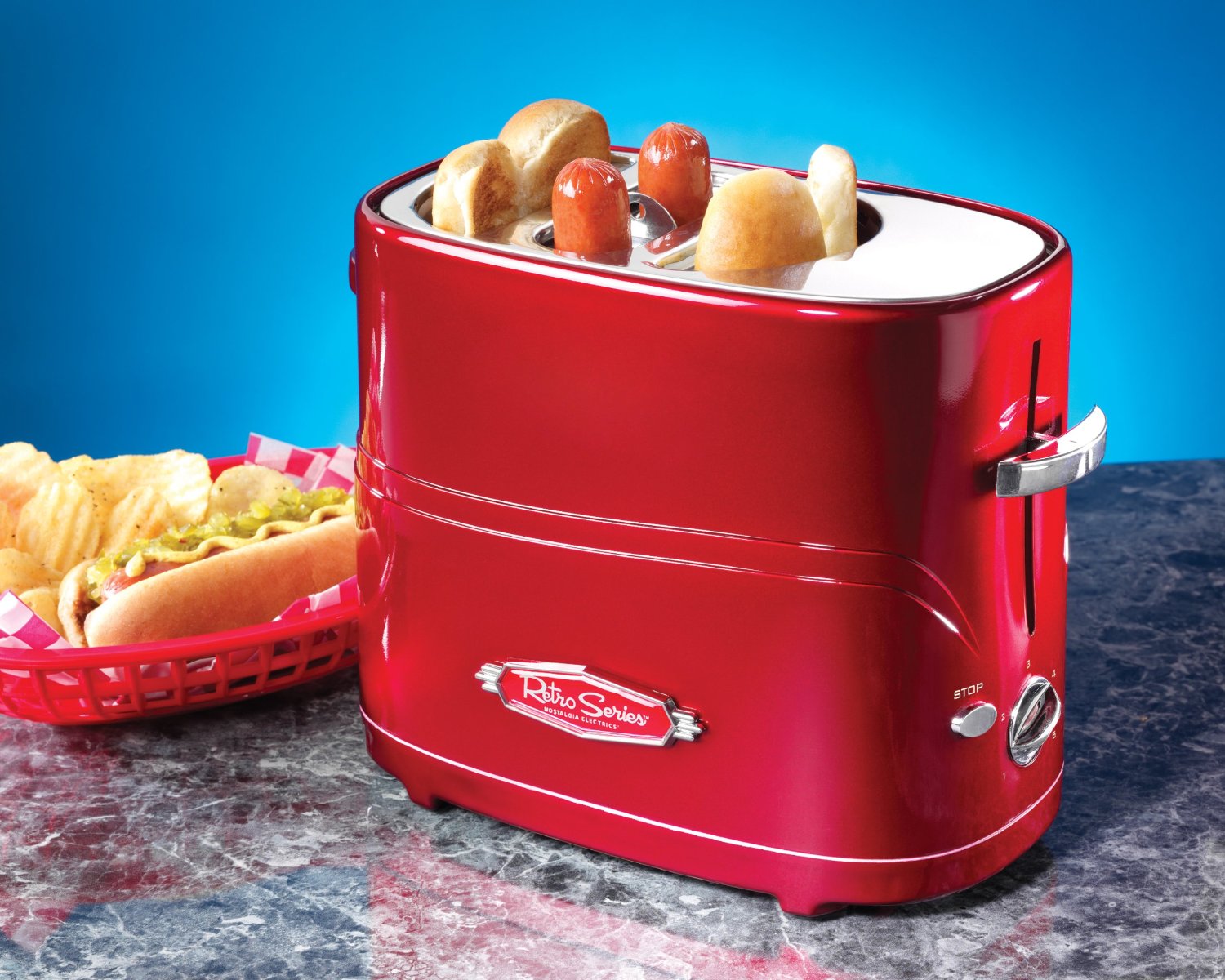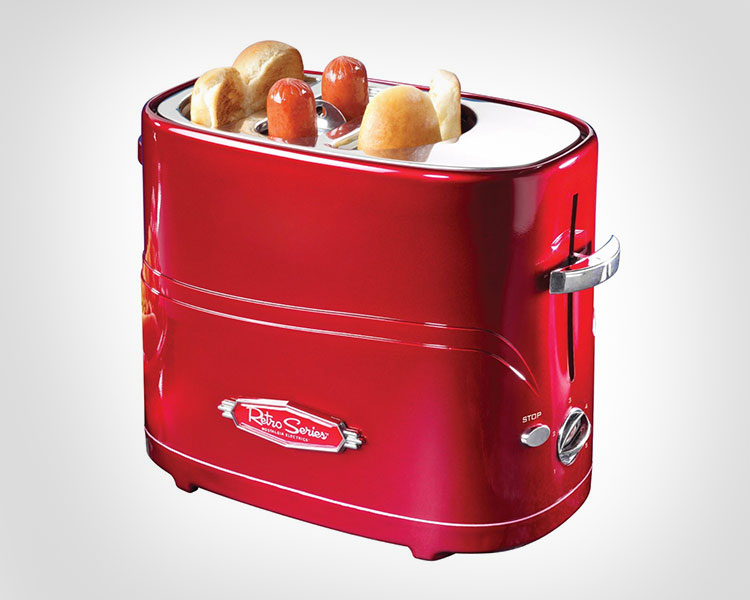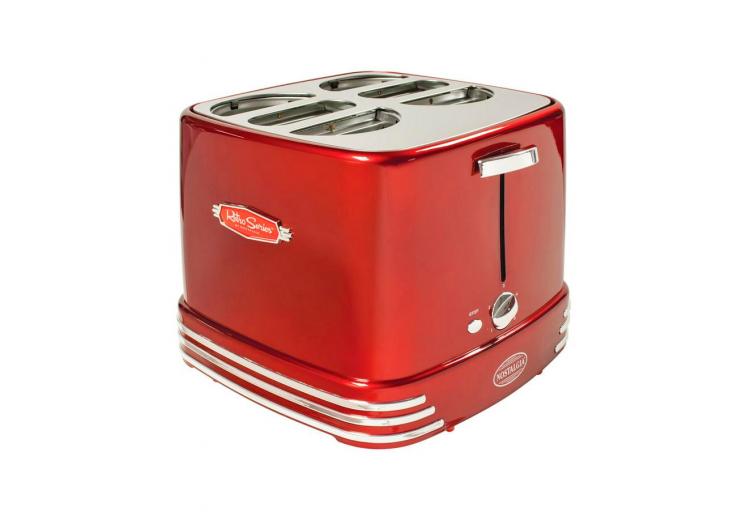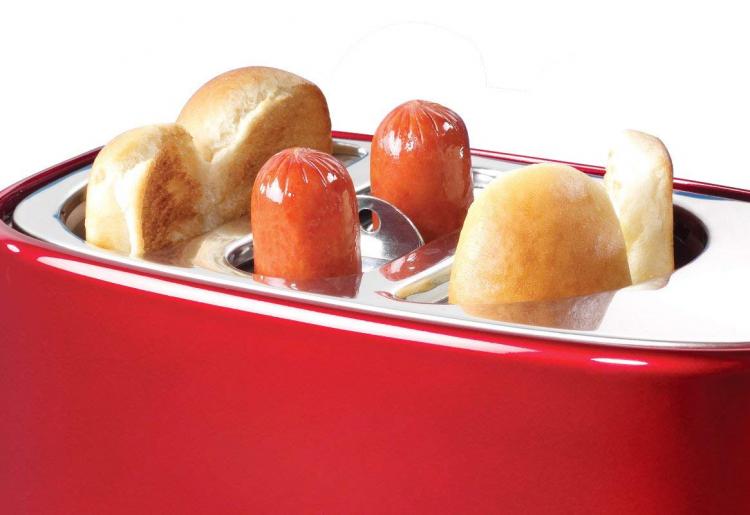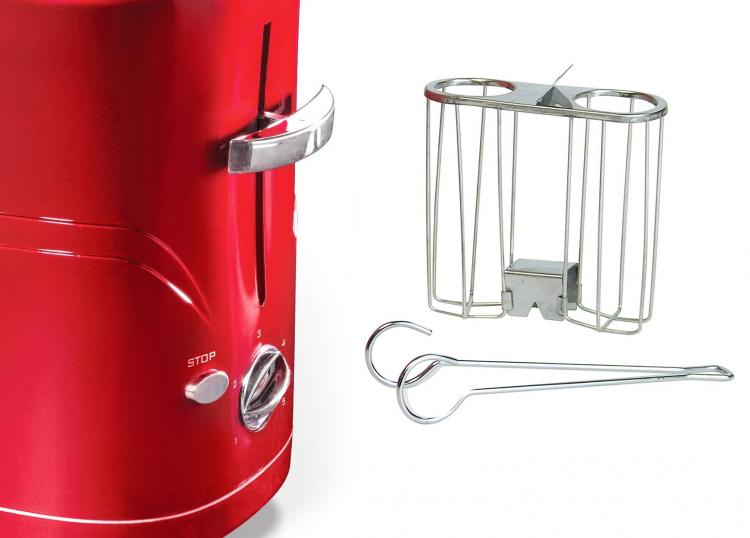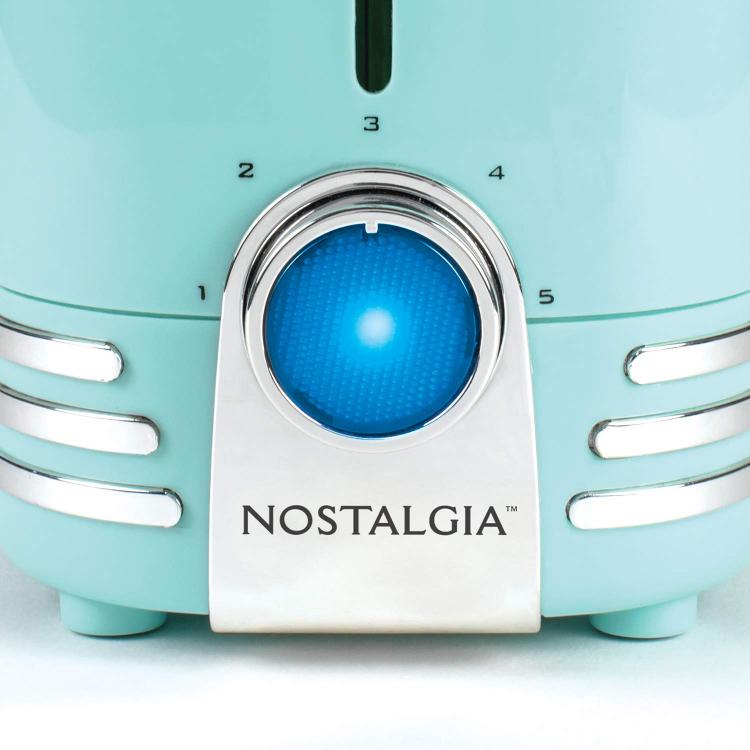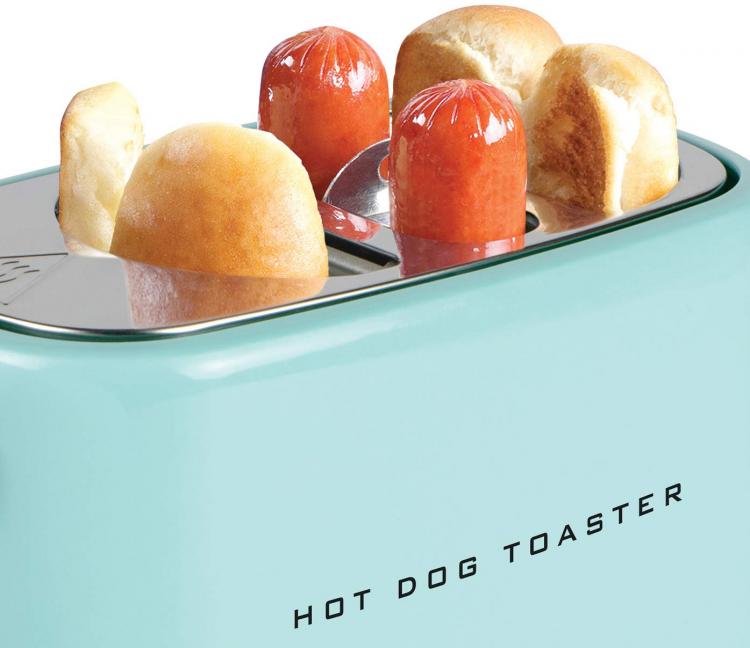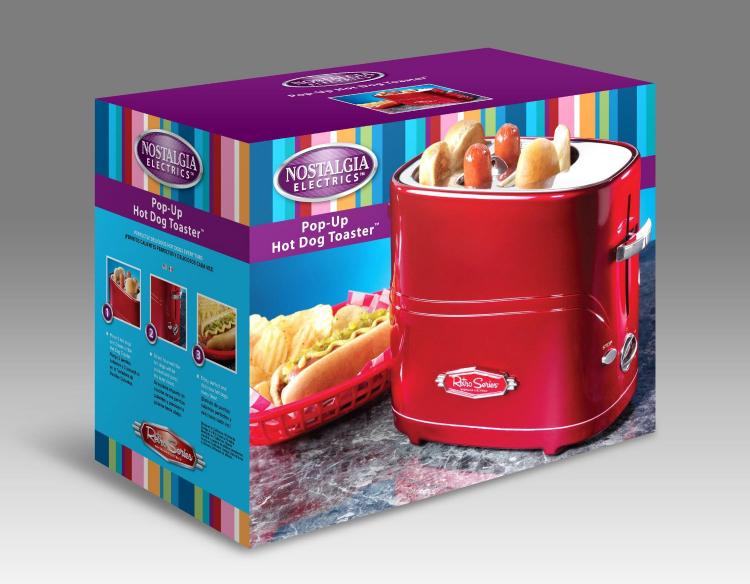 Subscribe To Our YouTube Channel