This Shower Head Infuser Filters Harsh Chemicals And Provides Vitamin C While You Shower
By Ryan on 12/07/2022 4:04 PM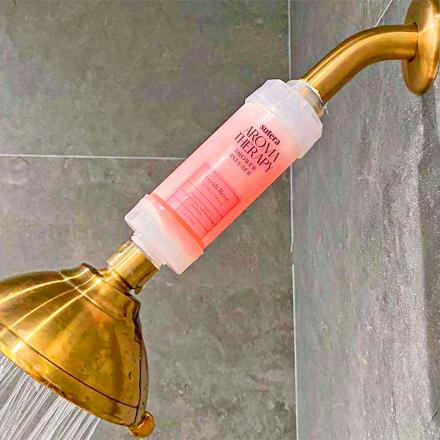 Your water at home isn't as pure as it looks. This is because there are chemicals in your water that are used by most cities to disinfect their water supply. In most cases, chlorine and fluoride are the chemicals used. What most people do not know is that these chemicals that are present in their water, along with some naturally occurring minerals like calcium and magnesium, are not so good for both the hair and the skin.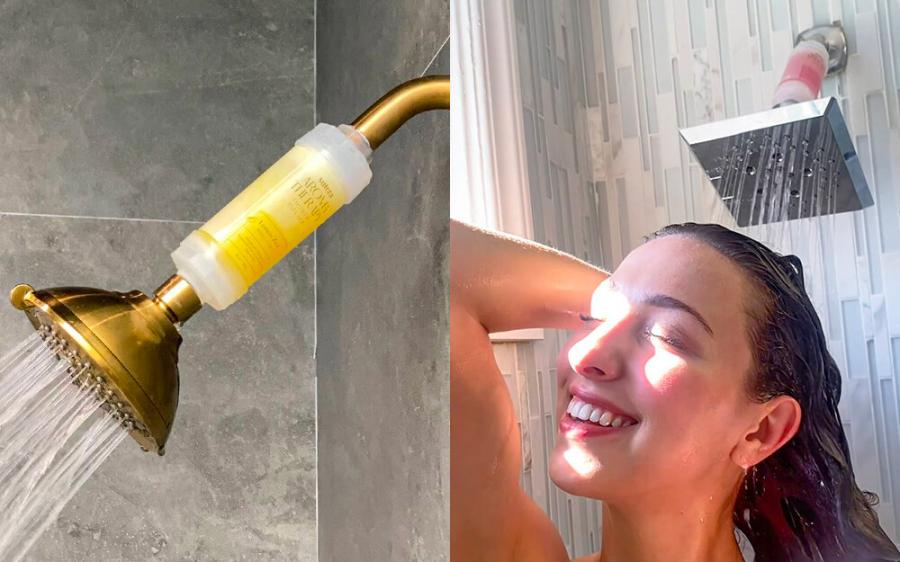 Credit: Sutera
Fortunately, you can use one of these aromatherapy shower infuser to combat these effects. Best of all? It attaches right to your shower head so it'll constantly be filtering and providing much needed nutrients to your skin and hair while you shower!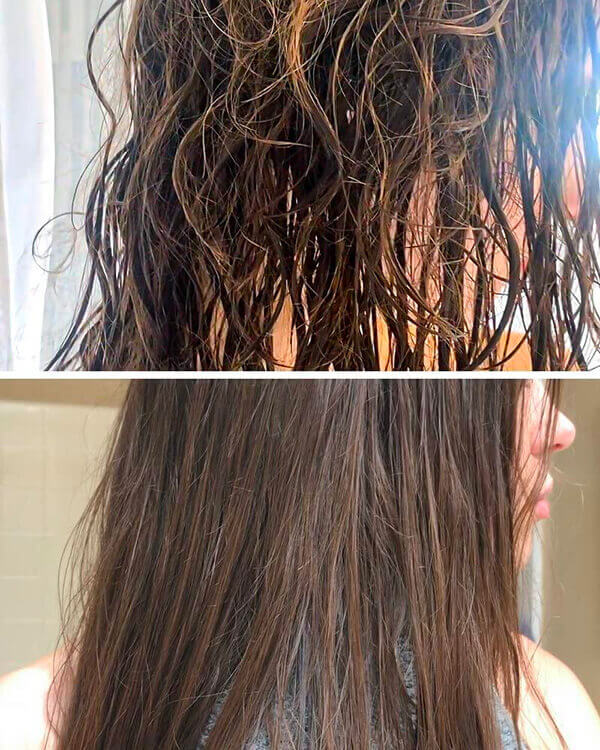 Credit: Sutera
The Sutera Aromatherapy Shower Infuser effectively filters out chemicals such as chlorine and other impurities in your water. The soluble Vitamin C infused within the device diffuses into the water and balances out the chemicals such as chlorine. On top of that, the filter itself is also denser than typical filters and is more capable of trapping impurities.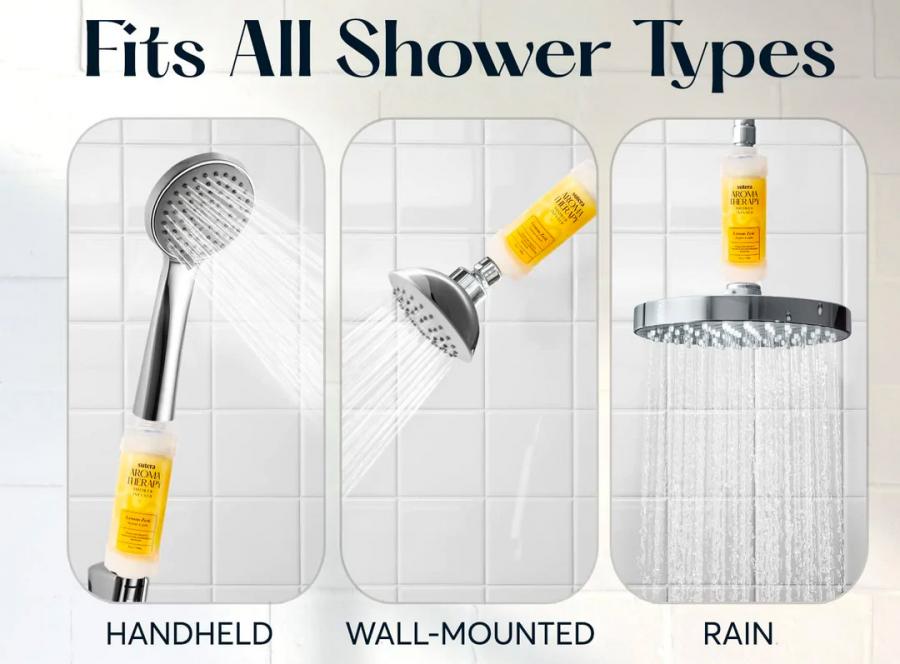 Credit: Sutera
This device is very easy to install. It can be attached without having to use any tools or fasteners. All you have to do is remove your shower head and screw the device on the shower arm before putting the shower head back on. Then, for 10 minutes, let your water run before using it for the first time.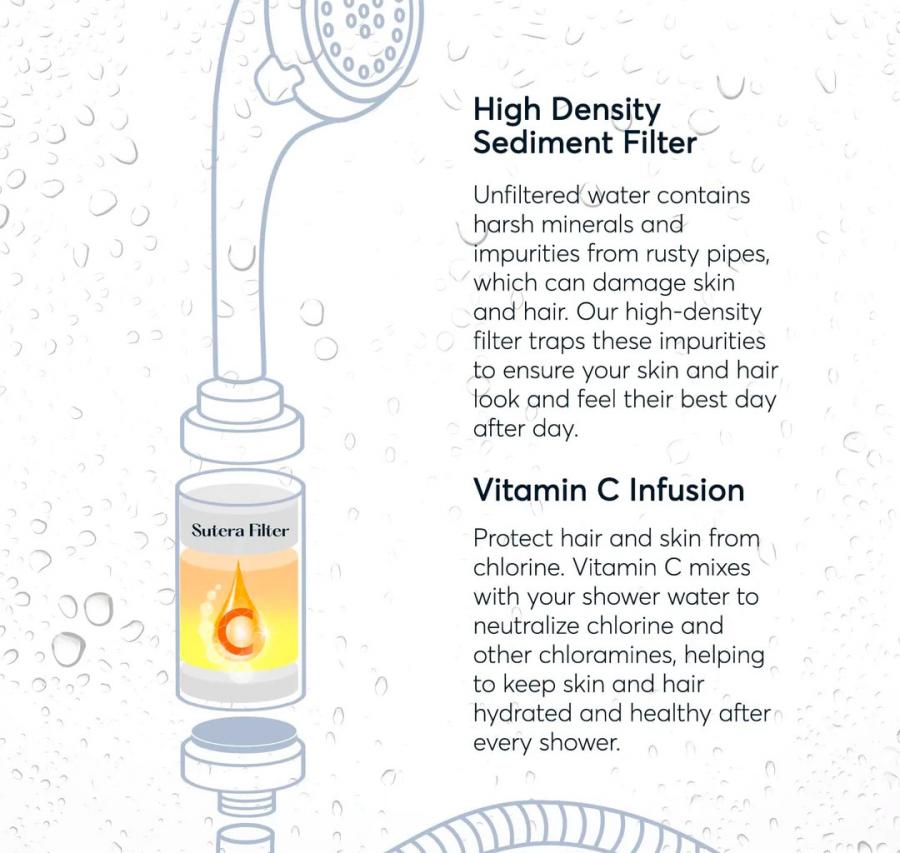 Credit: Sutera
The device comes with a universal threaded plug. It can be installed on any shower. It's not only suitable for fixed shower heads but also handheld showers.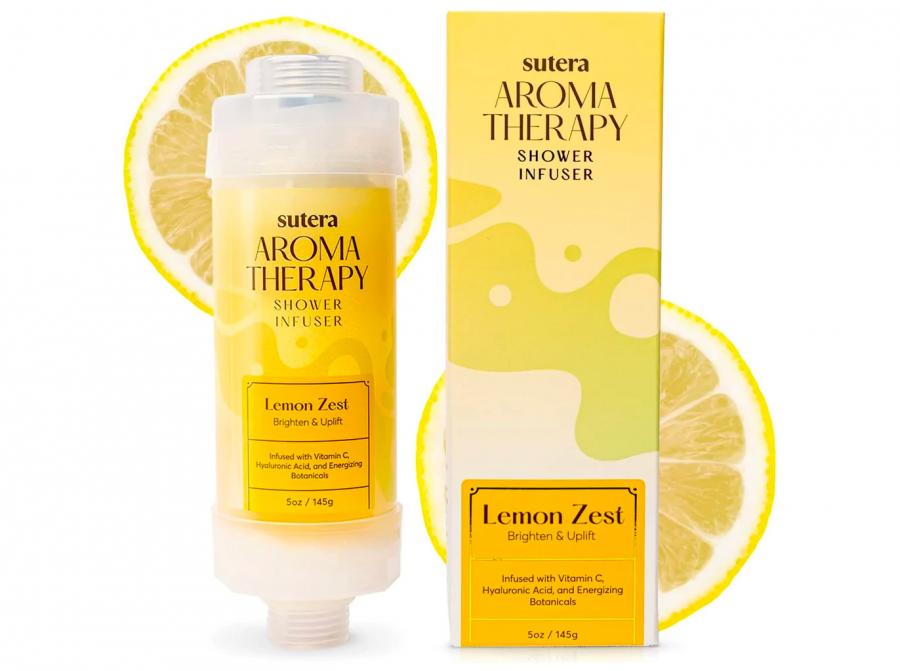 Credit: Sutera
It can last up to two months or an average of 45 days, even for a family of four who uses the shower on a daily basis. It can also be the perfect purifying device for your outdoor travels, especially in far-flung areas where water isn't really that clean compared to urban areas. You can install it in your mobile camper's indoor shower or your outdoor water outlet.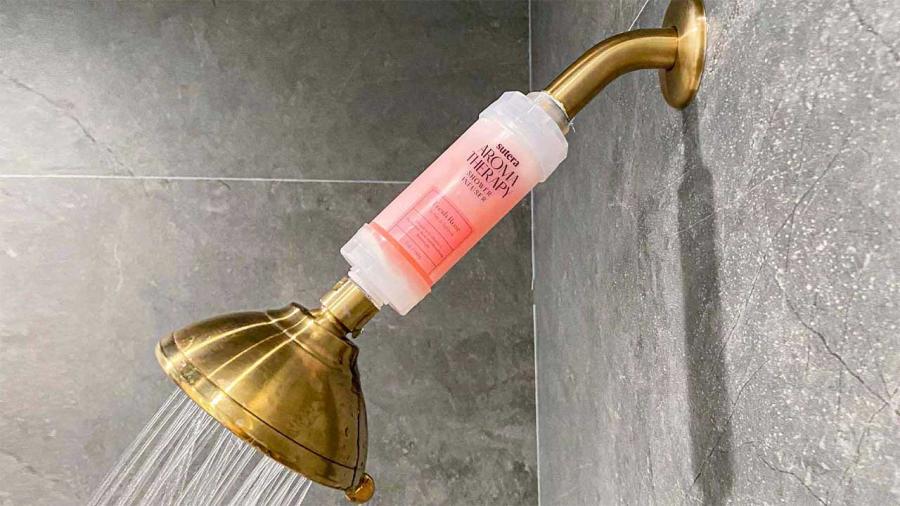 Credit: Sutera
Using this aromatherapy shower infuser can help bring back the youthfulness in your skin. It has nourishing ingredients that can make your skin softer, smoother, and more vibrant than ever before. It can also help your hair stay hydrated and grow healthily. In addition, the infuser contains real essential oils that have tons of benefits. They help improve sleep, relax you, boost your mood, and uplift your senses.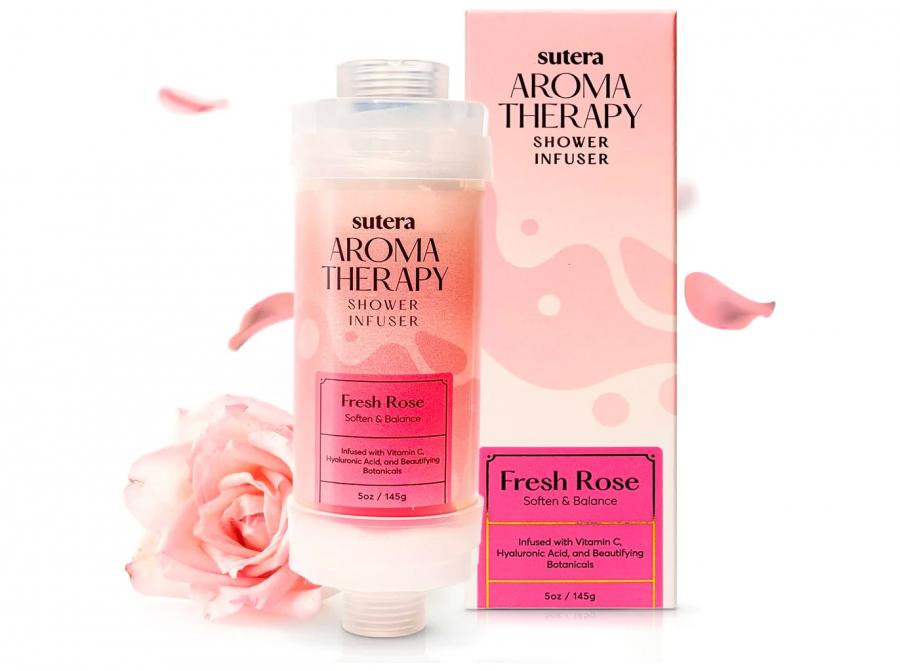 Credit: Sutera
There are three botanical infusions that you can choose from, namely, Fresh Rose, Lavender, and Lemon Zest. All three variations have equally rejuvenating benefits. They all contain jojoba oil, hyaluronic acid, shea butter, aloe extract, and green plum blossom extract.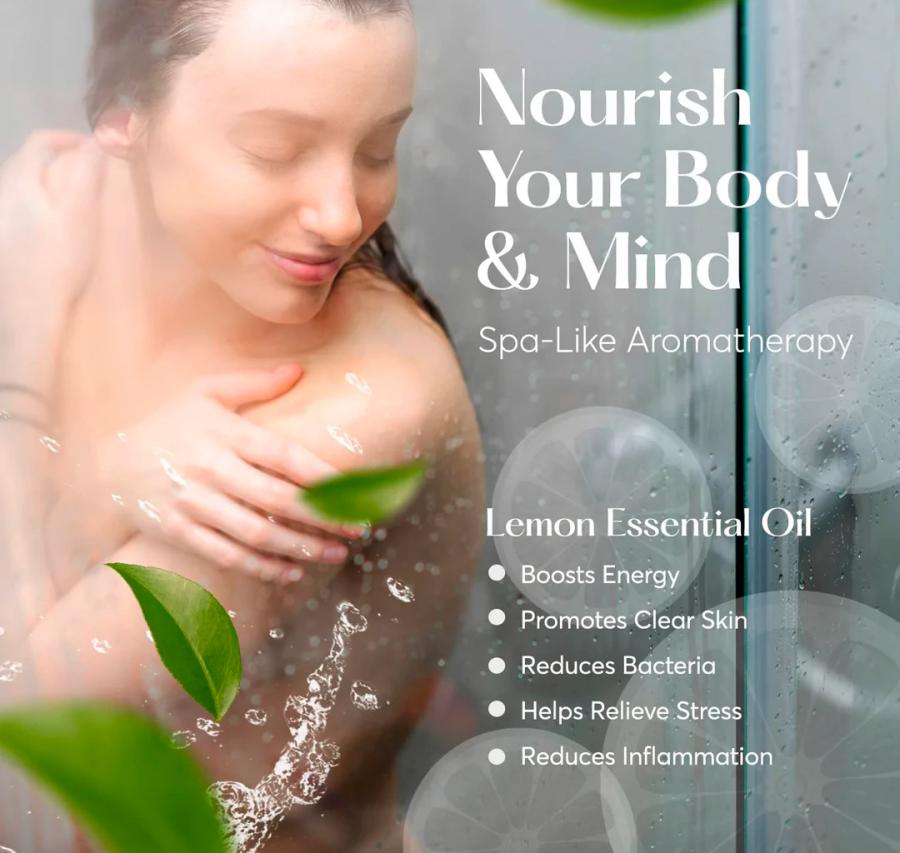 Credit: Sutera
This product will make your daily bath experience better. And not only that, it is also great for your long-term health. With this product, you won't have to visit the spa to relax and feel revitalized.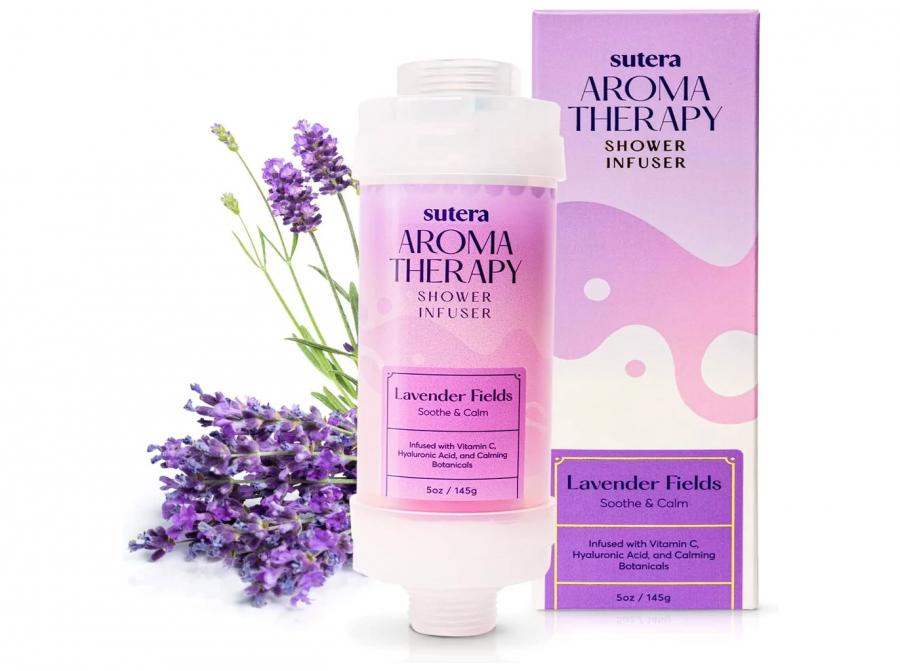 Credit: Sutera
Instead, it has all the benefits you'll need to power up every morning and take on your day with overflowing energy. Besides all these wonderful benefits, the item itself is also made with quality in mind. It's sturdy, compatible with all types of showers, visually appealing, and generally a great buy.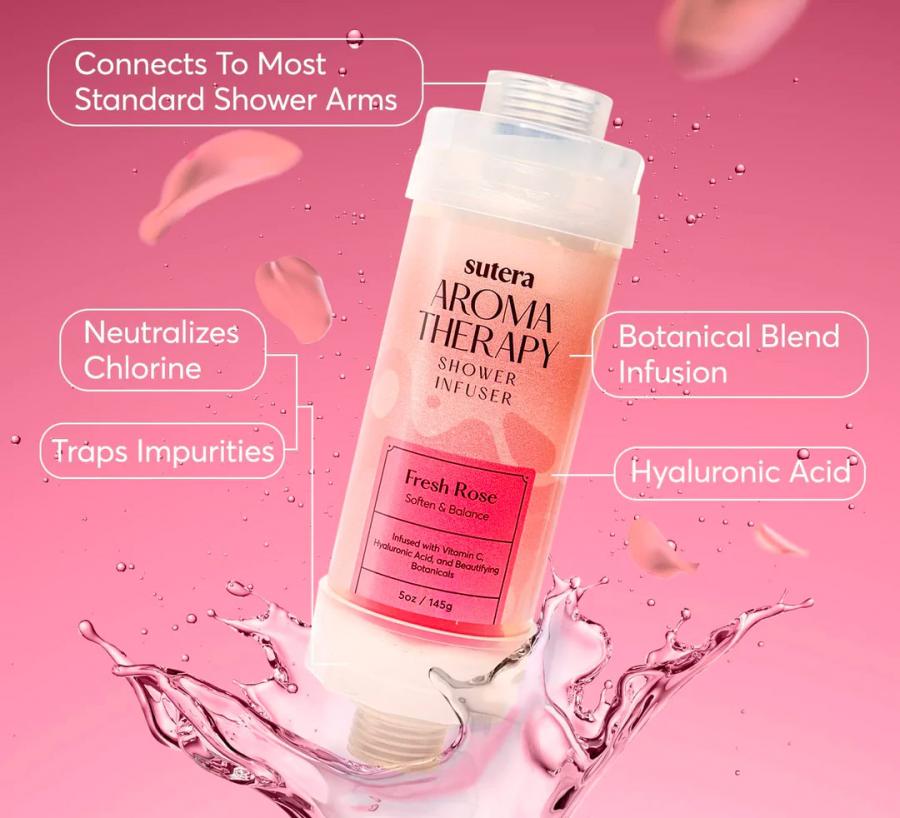 Credit: Sutera
You can snag one of these shower infusers that install right onto your shower head from Amazon for around $30 bucks!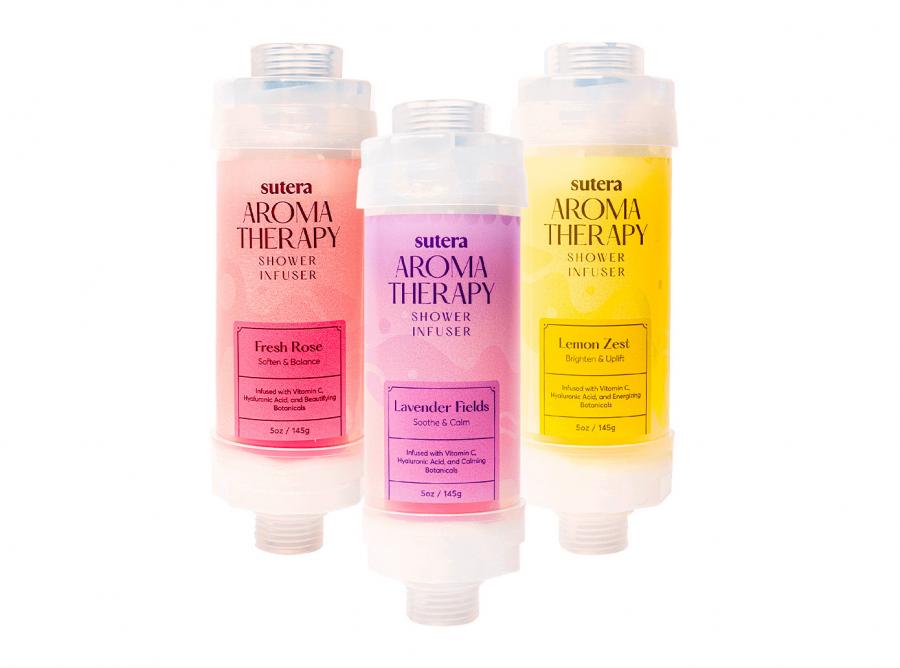 Credit: Sutera
Check out the shower infuser that provides vitamin C while you shower in action via the video below!
Subscribe To Our YouTube Channel