Home Depot Now Has Luxury Pre-fab Tiny Homes, and the Cost Is Quite Reasonable
By Ryan on 06/01/2023 9:55 AM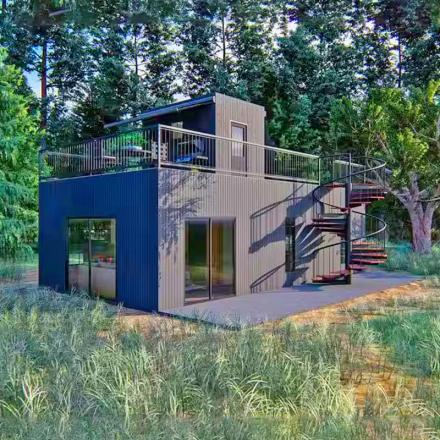 Imagine yourself lounging in a little castle of your own, surrounded by all the comforts you'd ever want - all cozied up in 620 sq. ft. of perfect, personalized peace. Now, thanks to Home Depot, that daydream is just a click away. In a world-first, Home Depot is turning big dreams into petite realities, serving up a range of luxurious pre-fab tiny homes on their online store.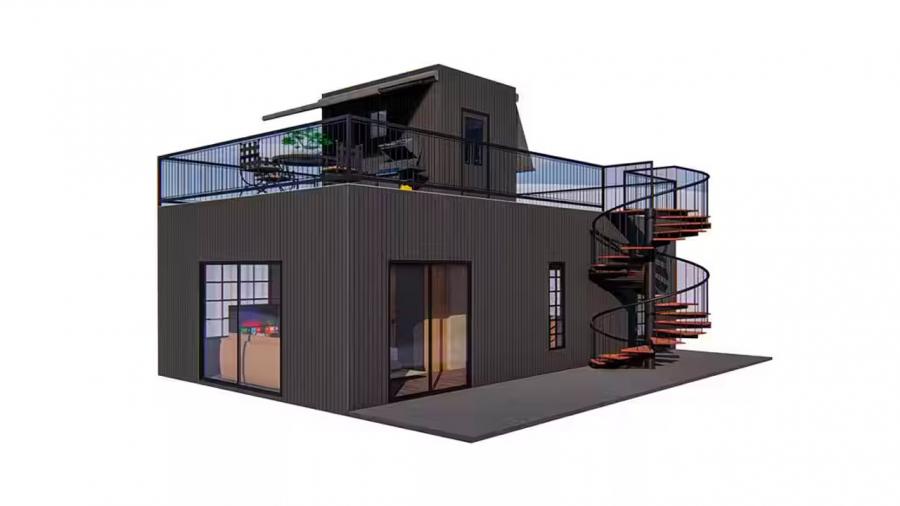 "Home is where the heart is." They say, and what better place to tuck your heart into than an easily assembled, efficiently crafted, and economically sound haven?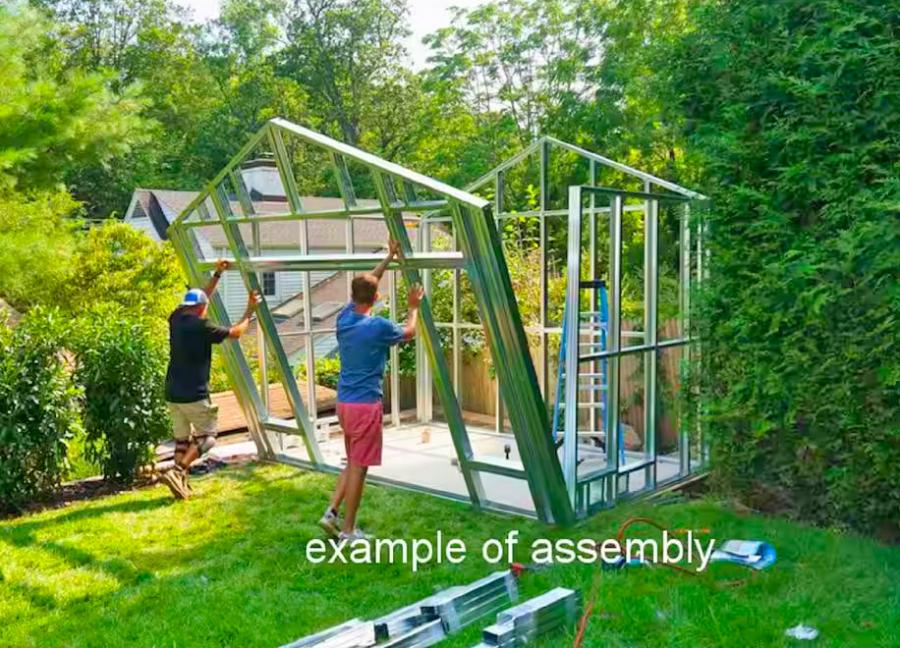 Craving a studio for your artsy endeavors? Or maybe a tranquil office-away-from-the-office? Your imagination is your only limit. These homes can be modified to fit your preferences and requirements, with Home Depot providing all the necessary bits and bobs, from steel structure to finishings. DIY has never been this luxurious! Worried about the longevity of your petite palace? Rest easy, folks. Home Depot's pre-fab homes are manufactured using pure G90 galvanized USA steel, so robust it comes with a whopping 50-year warranty. That's half a century of worry-free living in your mini mansion. Home Depot isn't just making home ownership a reality for many; they're making it sustainable too. In keeping with environmentally friendly norms, these luxury tiny homes are designed to be sustainable with maximum strength and durability, maintaining an elegant balance of style, functionality, and earth-consciousness. What's more, assembling your own castle doesn't have to be a puzzle that would baffle Einstein. With pre-assembled steel panels and easy-to-follow instructions included, these homes are as time and cost-efficient as they are beautiful. Building codes, zoning requirements, harsh climates? Home Depot's got it all covered. Every petite home complies with building standards and is engineered to withstand harsh climates, ensuring your tiny paradise stands strong, come rain or shine. Of course, Home Depot knows that luxury isn't one-size-fits-all. That's why they offer a range of personalization options to match your needs, budget, and style. Choose from a variety of finishings available at The Home Depot, including doors, windows, electrical, and plumbing, to make your tiny home uniquely you. The included package doesn't stop at the delivery of pre-assembled panels. Home Depot takes care of preliminary plans, engineering calculations, instructions, and even a 50-year warranty on the steel frames. All you need is a concrete slab and a healthy dose of enthusiasm! But how tiny is tiny? With a coverage area of 540 sq. ft., a height of 19 ft, a length of 32 ft, and a width of 17 ft, these homes offer a surprising amount of space. A cozy bedroom and a convenient bathroom complete the setup. And before you panic about the price tag, hold on to your hats. Despite the luxury label, these tiny homes won't break the bank. With prices ranging anywhere from $10-70k, there's a petite palace for every budget. Beware though, once you've claimed your tiny castle, there's no going back. These non-returnable products are designed for keepers. But with the fantastic features, sustainable design, and affordable luxury, why would you want to? So, there you have it. An affordable, personal, and sustainable luxury home now as easy as adding to your online cart. Are you ready to swap the mansion for a mini-castle? Home Depot's selection of pre-fab tiny homes is ready and waiting! Here's an example of how one of these pre-fab luxury tiny houses may arrive at your building spot! You can snag one of these pre-fab luxury tiny homes from Home Depot for anywhere between $10-$70k depending on which one you select! Be sure to check out some more examples of their pre-fab tiny homes below!