Cat Selfie Smart Phone Hanging Bell Attachment
By Ryan on 08/05/2019 9:55 AM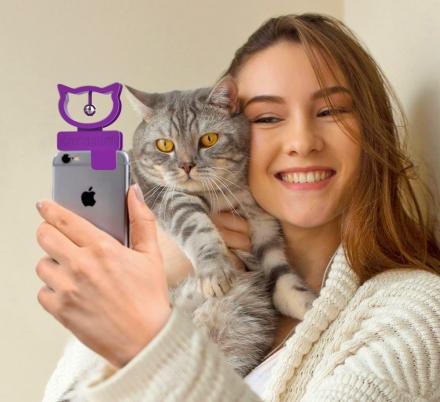 You've probably seen the FlexyPaw treat holder phone attachment that allows you to take perfect selfies with your dog as they stare and drool at the treat hovering in front of them. Well, now there's a cat version, except instead of a hanging treat, it's a little hanging bell that will surely get any feline's attention. It's called the Cat Selfie, and it's made and sold by BubbleGum Stuff.
The hanging bell cat selfie attachment is super easy to use, just clip it right onto the top of your smart phone, give it a little shake, and snap the picture when your kitty is looking right at the bell. The device is also reversible, so no matter what location your front facing camera is at, the clip on the device won't cover the camera.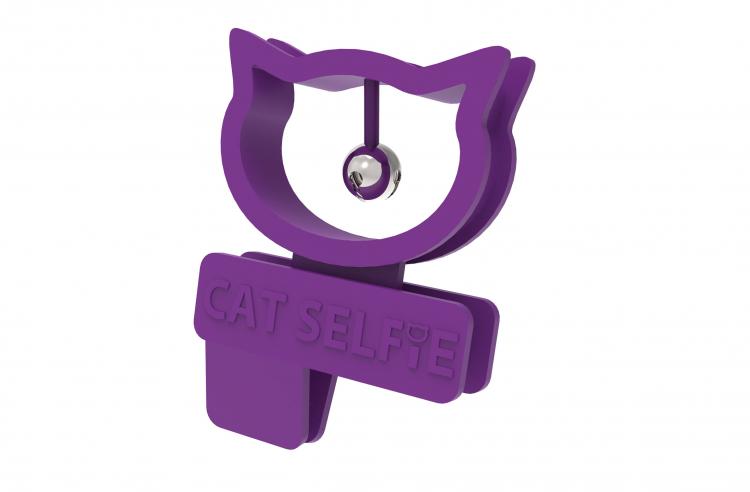 Great for getting those perfect Instagram shots with your cat, which will obviously double your like count instantly, the cat selfie bell attachment is purple in color, is made from plastic, works great for front or rear facing camera shots, clips onto most standard smart phones with or without a case, and will help your kitty post perfectly for every cat selfie!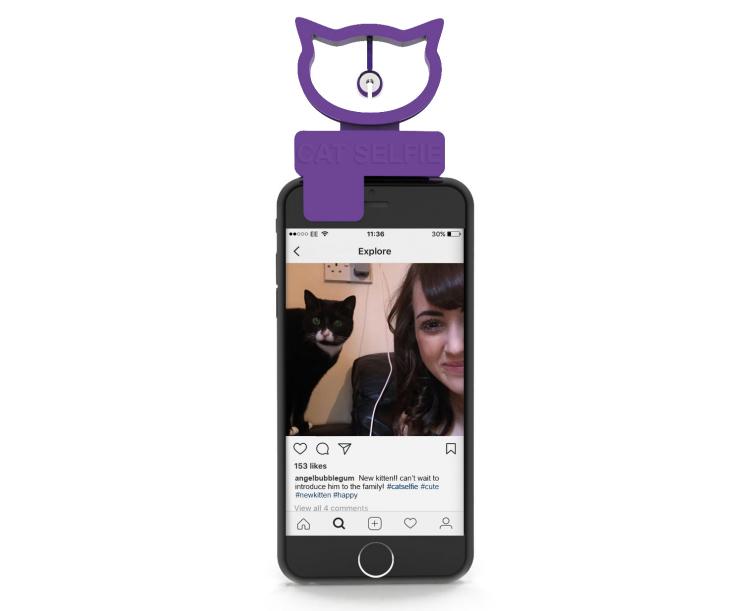 Cats are notorious for doing what they want, and are quite difficult to take a picture with unless you're restraining them and forcing their face to look forward. Now you can pump your designated cat Instagram account full of perfectly posed pictures with this genius new smart phone bell attachment.