Faux Wolf Fur Bedspread
By Ryan on 12/18/2018 9:45 AM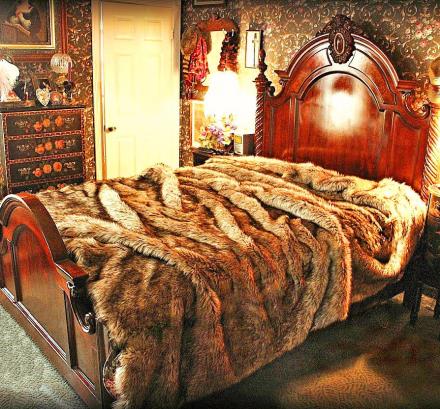 Whenever you imagine a king sleeping in his bed (yes, I do this often), you can see them swimming in fur blankets as lush as the Borneo jungle. Now you can do the same without having to actually slaughter, skin, and clean any animal pelts, because this is faux fur. It's made to look like wolf or coyote fur, and it pretty much any type of bed size.

Get their faux fur pillows here
Created and sold by Etsy store Fur Accents, a California based company that specializes in making faux fur bedspreads, rugs, coats, pillows, and more. So after you fill your bed with faux fur, you can fill your room with it on the ground, and even wear it around outside.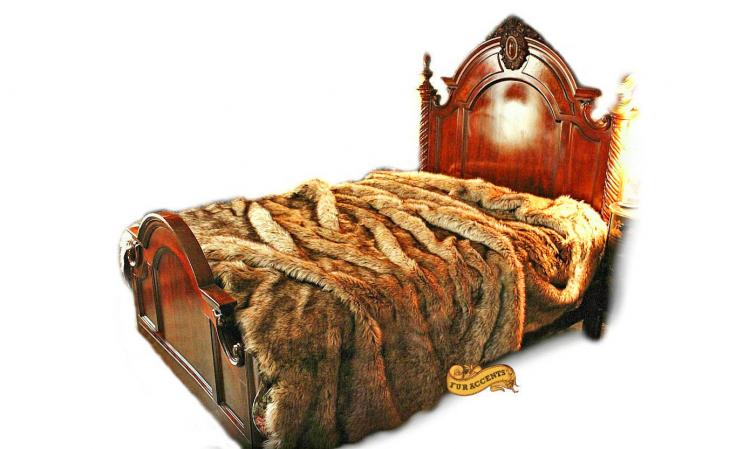 A surefire way to class up any bedroom, the fake wolf fur bedspread is handmade from polyester and acrylic, and 100% animal free and eco-friendly fur. The fake wolf fur bedspread is an original light golden brown color, and has a backing of a super soft minky cuddle fur lining.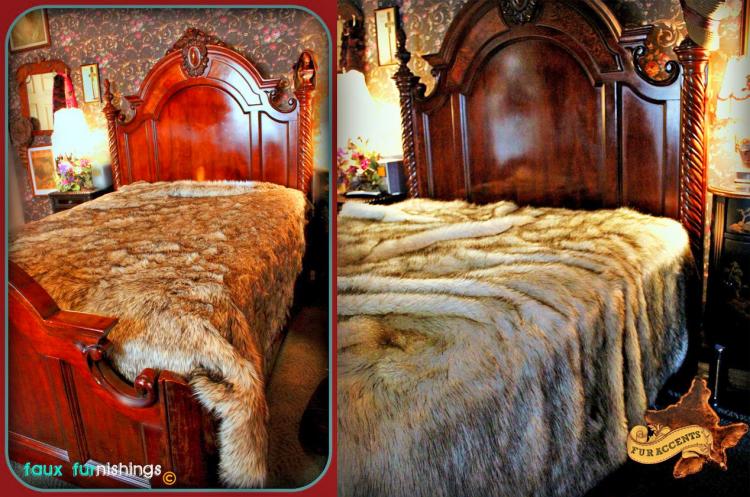 Each piece of the faux wolf fur bedspread is hand-cut and sewn, should be spot cleaned, cold washed, and air dried flat for cleaning. The wolf fur bedspread comes in sizes for twin size beds, full size beds, queen size beds, and both king and king xl size beds.