This Chicken Bag Is Absolutely Egg-cellent!
Date Published: 12/27/2021 9:42 AM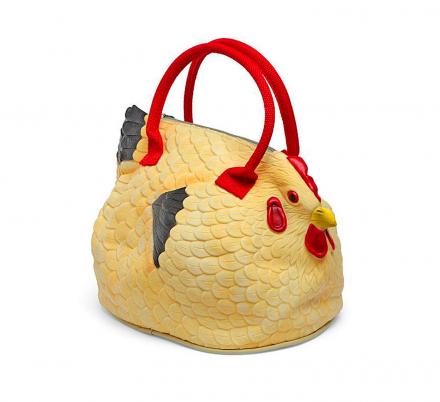 Perfect for the Mother Hen in your household or your favorite chick, the Chicken Bag is a purse that looks just like a chicken. Does your girlfriend never stop clucking about how she needs a new purse? Or maybe she won't stop cooing about how Becky's new purse is so much better than hers. Show her how much you've been listening by giving her the Chicken Bag, it will show her that you not only listen, but also have a great sense of fashion, plus you'll show her how great your are with your finances as you will save so much money not buying her a Versace or a Louis Vuitton bag.
The Chicken Bag is made from silicone rubber with a nylon base and lining, the main zipper is 6 inches long with a smaller pocket inside, it's water resistant, and measures 13 inches long from beak to butt x 8 inches wide wing to wing. Yes, the chicken bag is even perfect for storing eggs inside for an Easter egg hunt!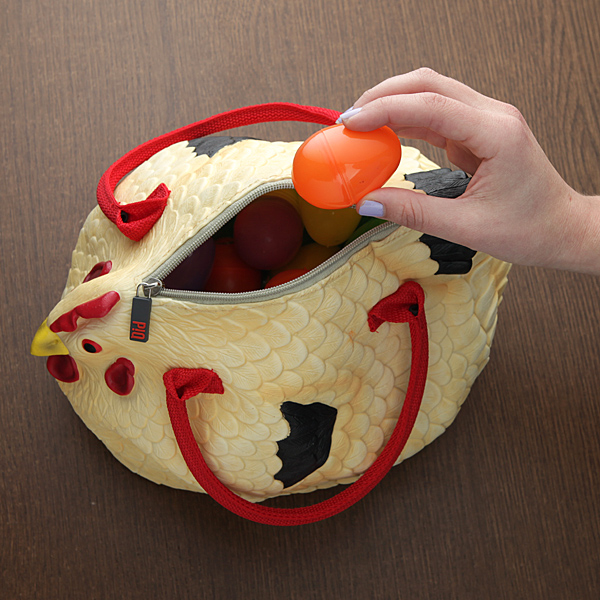 The chicken bag has two large red straps to easily haul it around!
The chicken bag has a large zipper opening on the top of it and has tons of space on the inside for storing all of your essentials!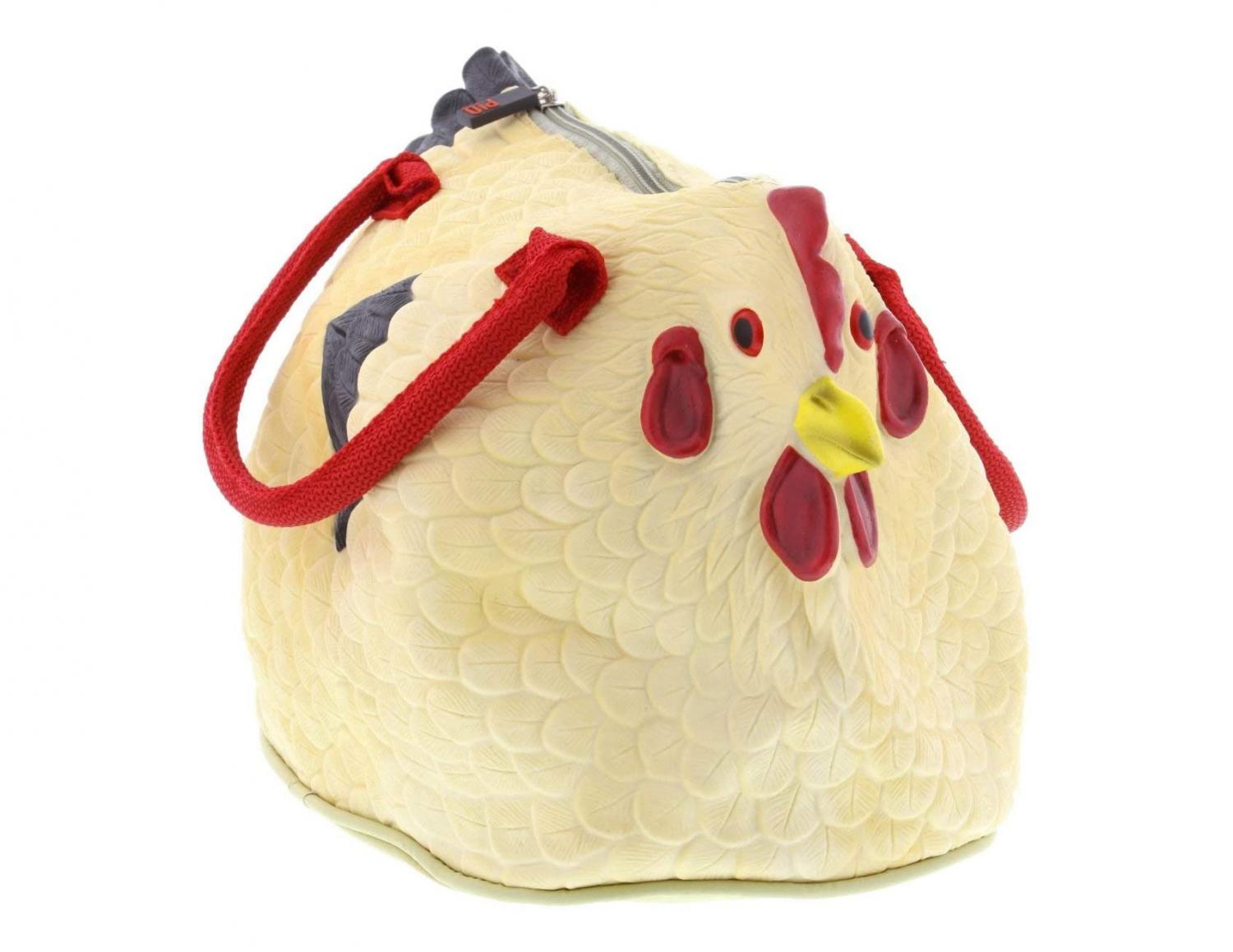 Check out a mini version of the chicken bag below! This one measures just 5 inches long x 3 inches tall, and makes a hilarious bag to carry around your tiny essentials, such as cards, IDs, cash, coins, keys, and more. Get it here.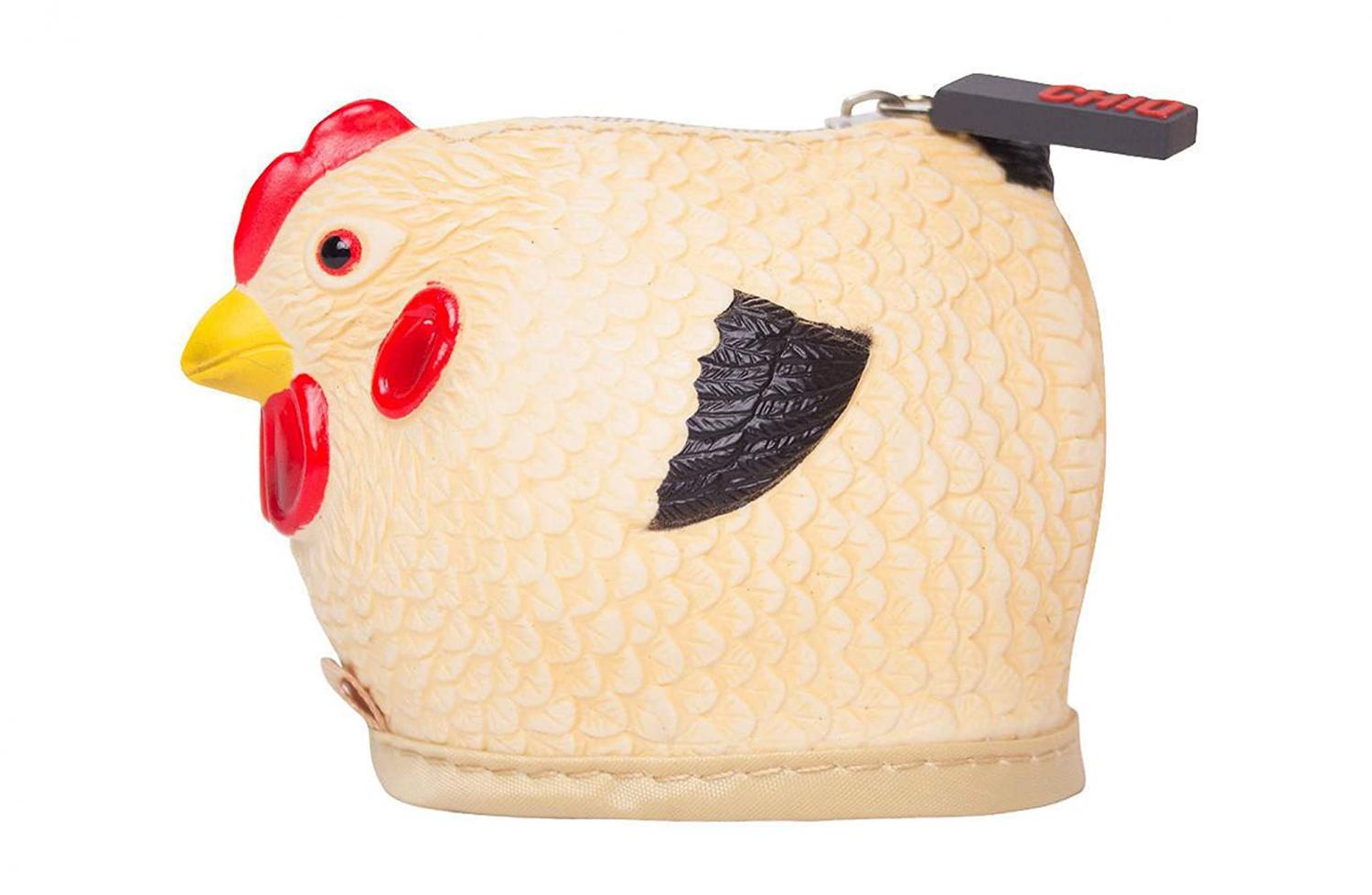 Another chicken bag also exists, and this one's fleece! The fleece chicken bag has a long shoulder strap and has tons of space to carry practically all of your essentials. It has a large zipper opening on the top of the chicken, along with 2 open pockets to store your other smaller essentials.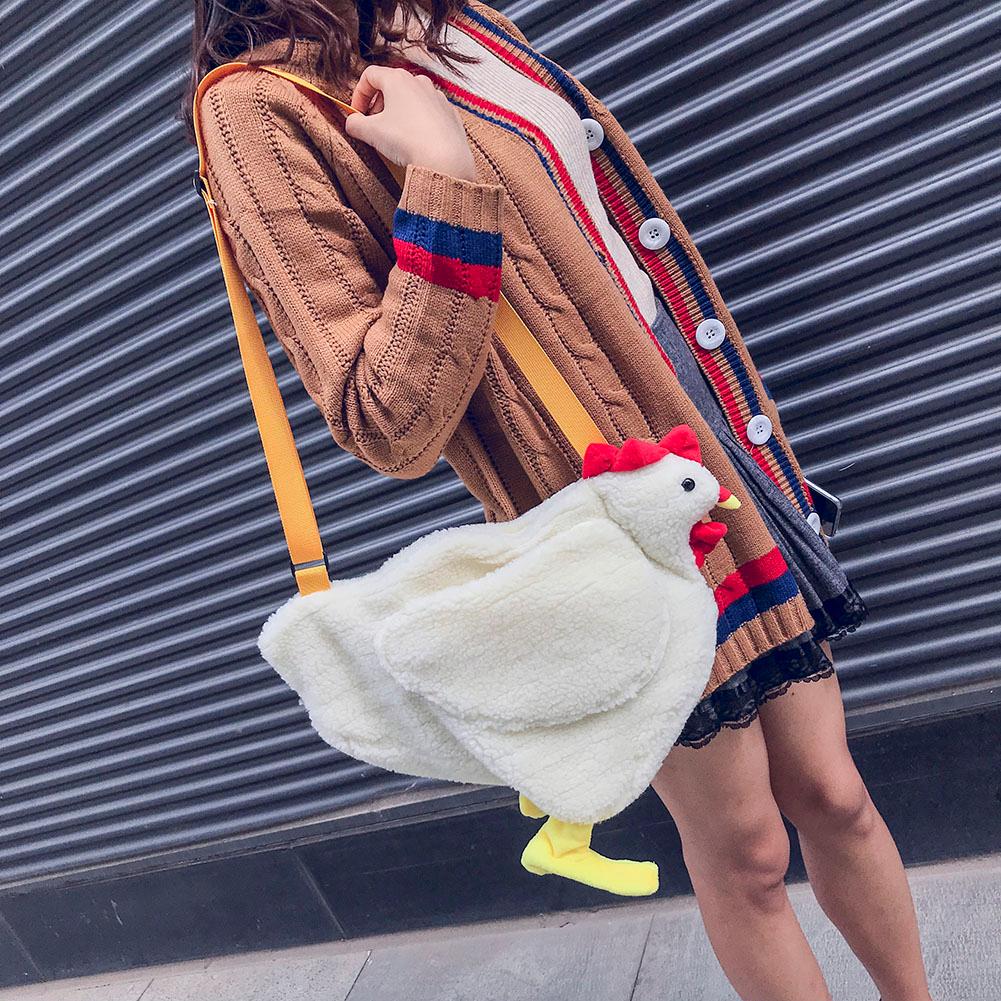 The chicken bag measures 10 inches long x 10 inches tall, and measures 7.5 inches deep!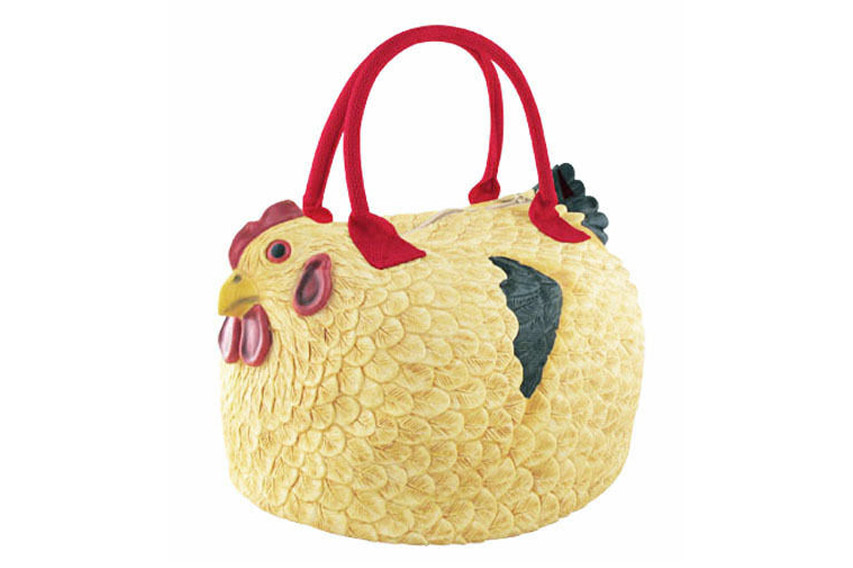 The chicken purse is made from rubber along with nylon handles and a nylon bottom.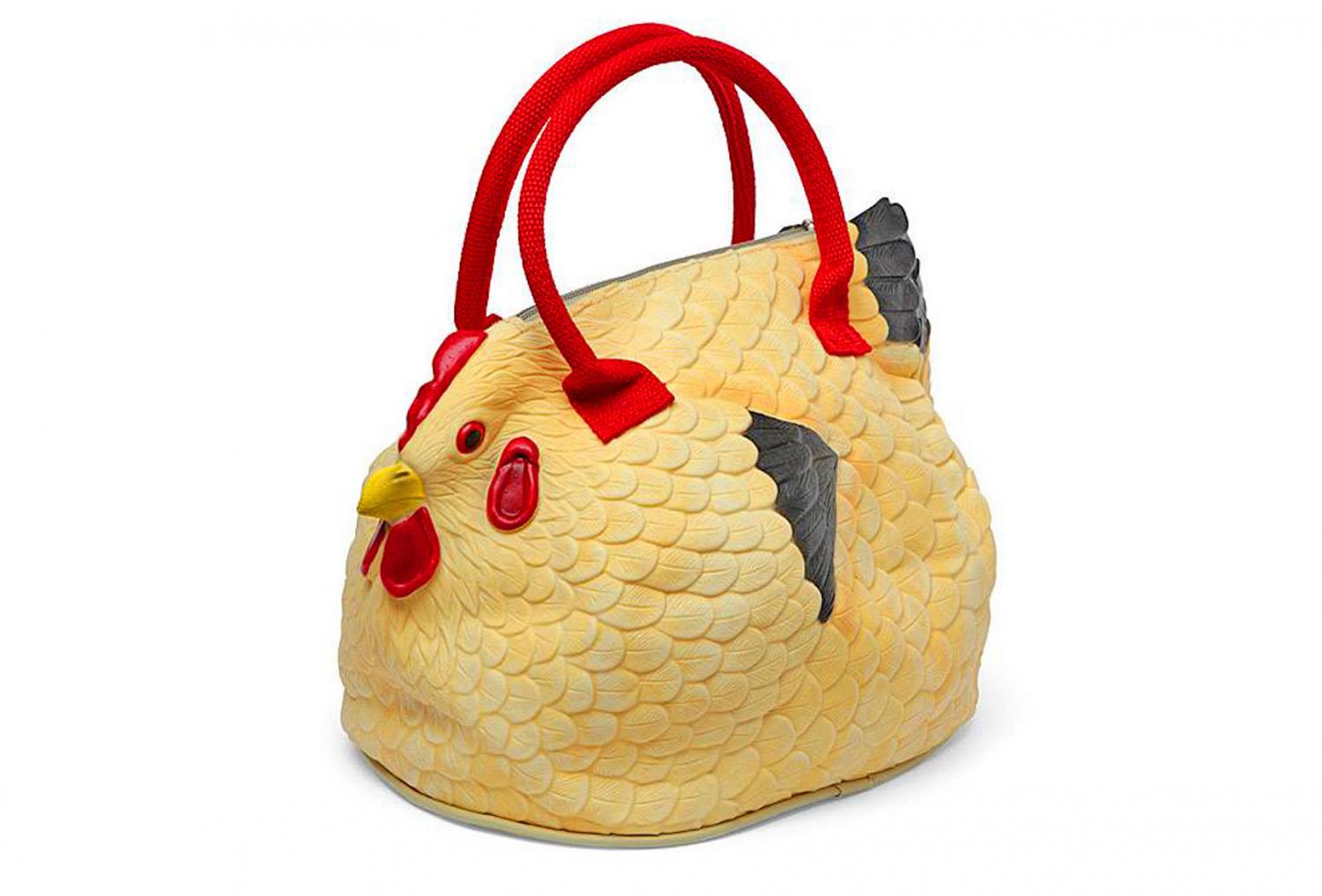 The zipper opening on the top of the chicken bag measures 6.5 inches long!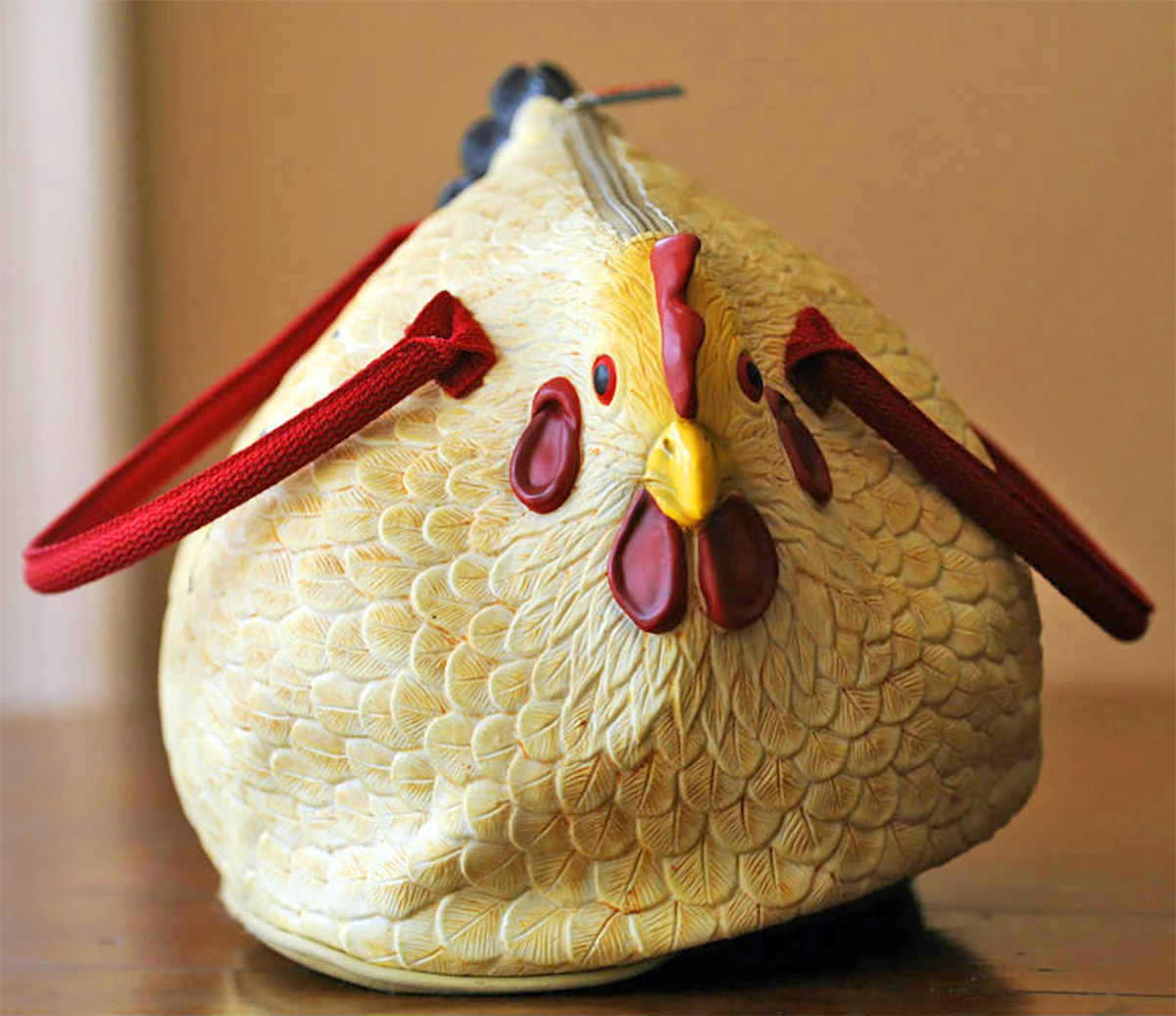 The chicken bag is a perfect gift idea for chicken lovers, or chicken coop owners!