This Fleece Chicken Bag Will Have You Looking Super Chic
By Ryan on 10/26/2020 11:02 AM (Updated: 03/23/2021 10:53 AM)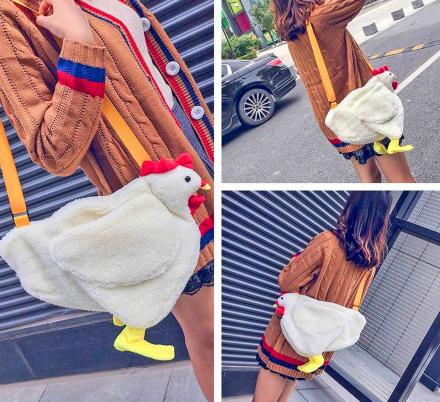 You probably remember the rubber chicken purse that we posted a while back, which in my opinion as a male in his 30's was probably the greatest purse that any women could own. Little did I know there were more chicken bags out there that I had yet to discover. Take for instance this new wool chicken purse. It's a shoulder bag that hangs a handy chicken from your side where you can store all of your essentials, while looking super chic (yes pun intended) while doing so.
The chicken shaped shoulder bag is made from wool, so it's super soft, and is sure to catch the eyeballs of anyone nearby, which I can only assume is what you're going for if your strapping a chicken to your shoulder. The chicken shoulder bag has little chicken feet that dangle from the bottom of it, a yellow shoulder strap that's adjustable, and a zipper enclosure on the top where you can store your phone, makeup, wallet, and all of the other essentials that you take with you everyday.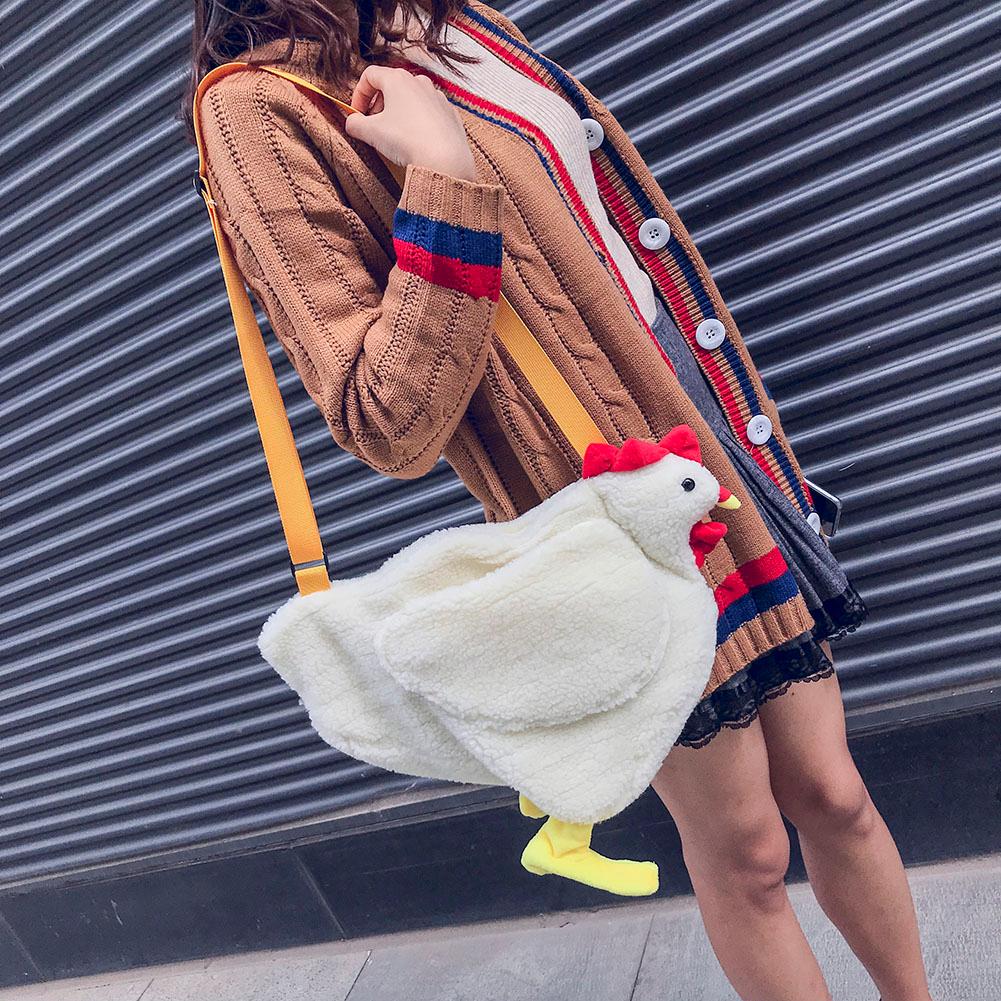 The actual wool chicken part of the bag measures 18.1 inches long x 10.2 inches tall, and an adjustable yellow strap lets you use it as a shoulder bag, a cross-body bag, and even a clutch purse. The inside of the chicken purse is made from fleece so it's super soft inside and out, and is sure to protect your belongings inside from damage.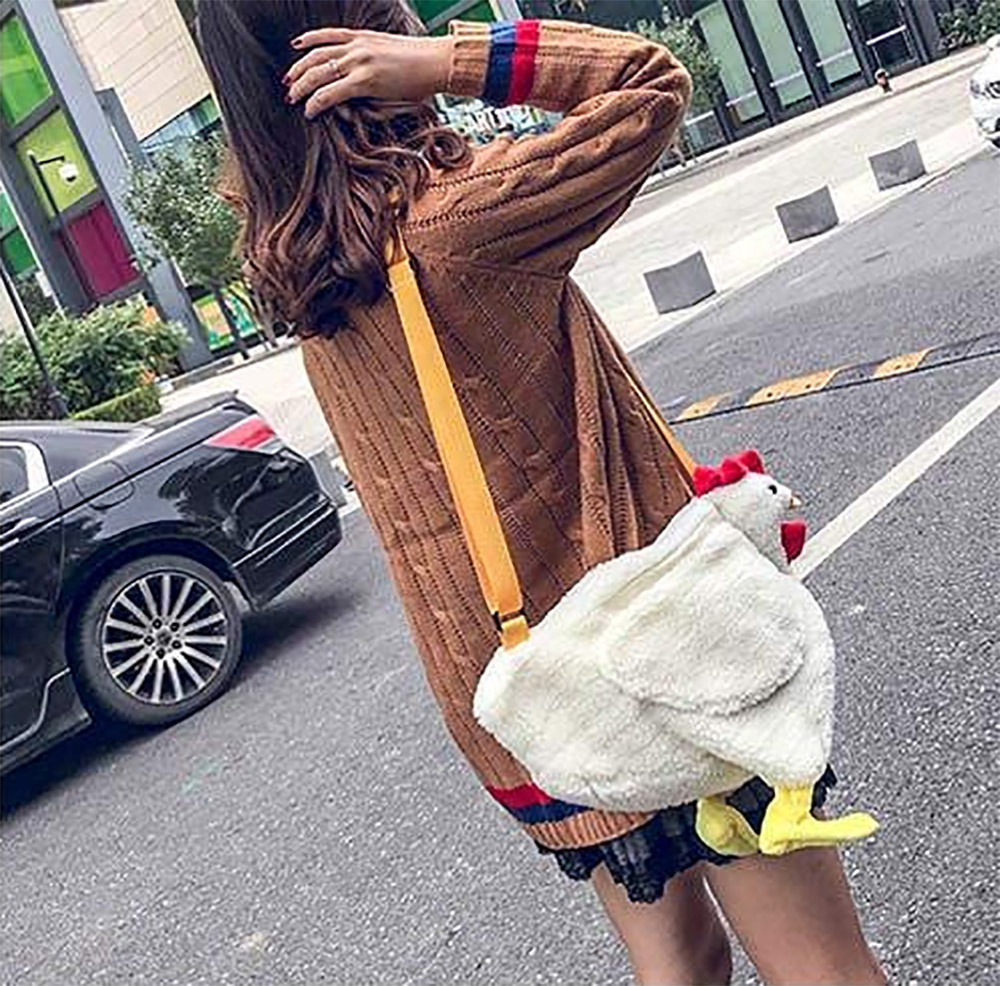 As a male, I don't know how to wear a purse, but for this chicken bag, I'll wing it. You won't feel as cooped up once you get back outside with a chicken shoulder bag on your body.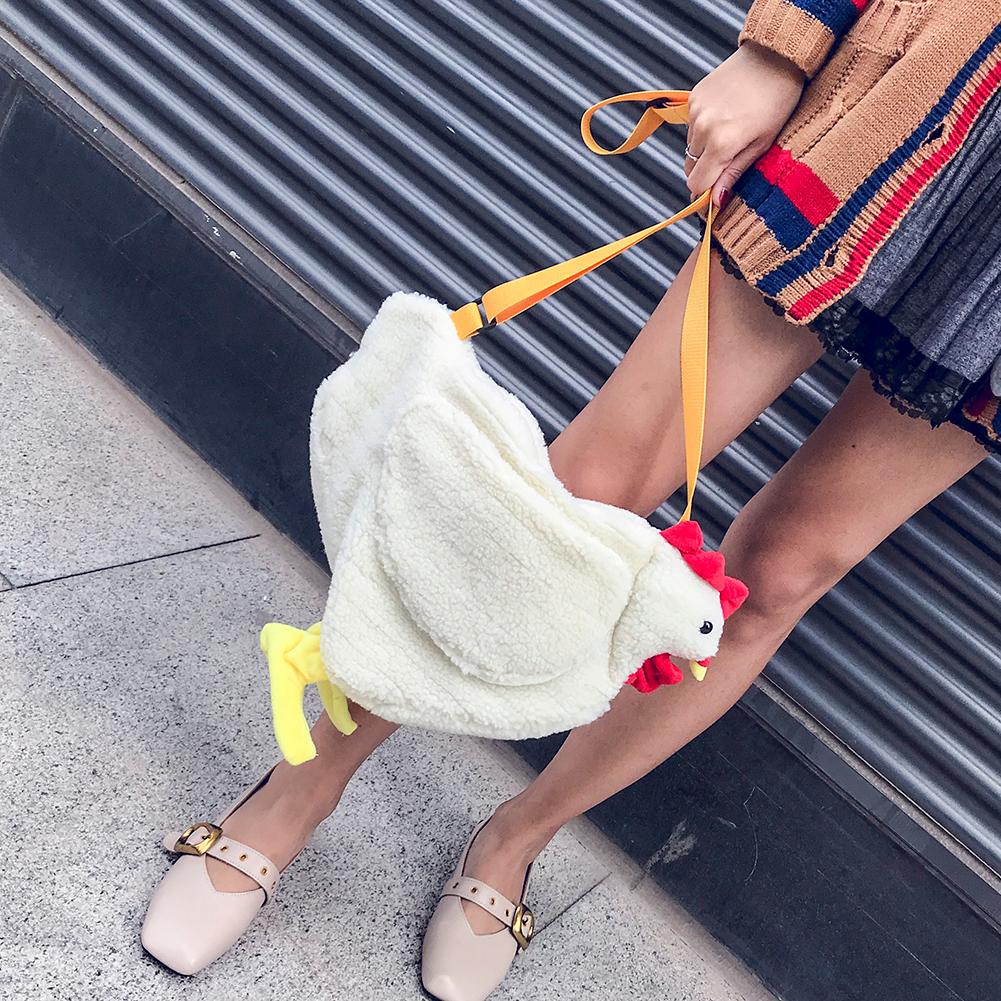 I can't imagine how cocky I'd feel while wearing one of these chicken bags!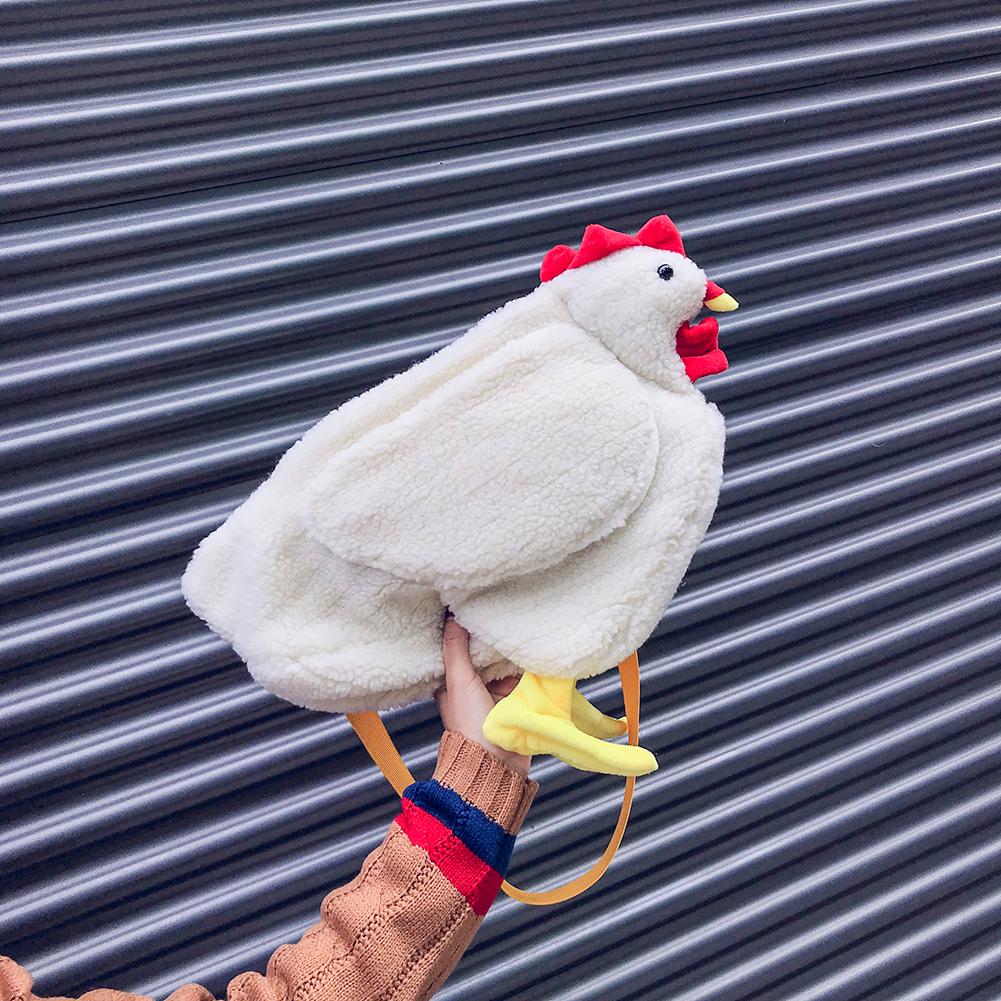 Hide some snacks in the bag while you go to a chick flick at the theater.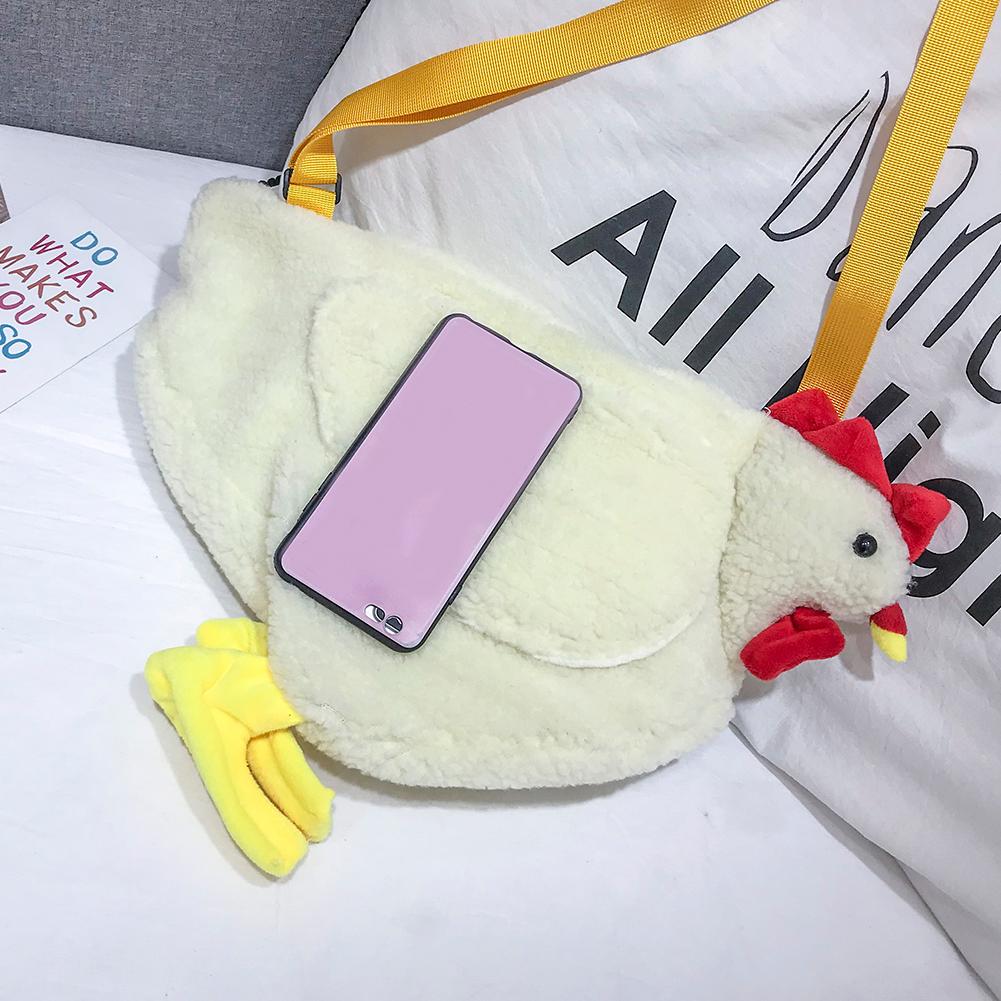 Do I need to keep egging you on to get a chicken bag?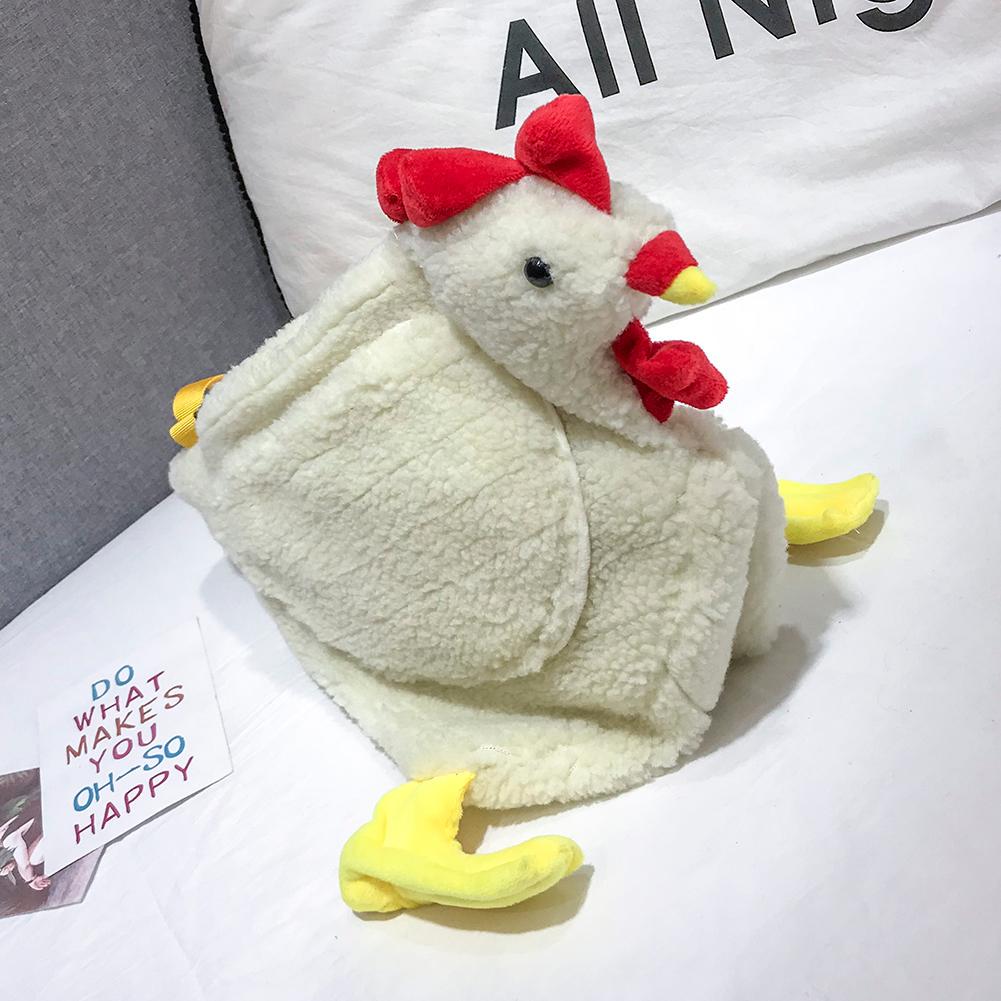 Expensive luxury bags are really not all what they're cracked up to be.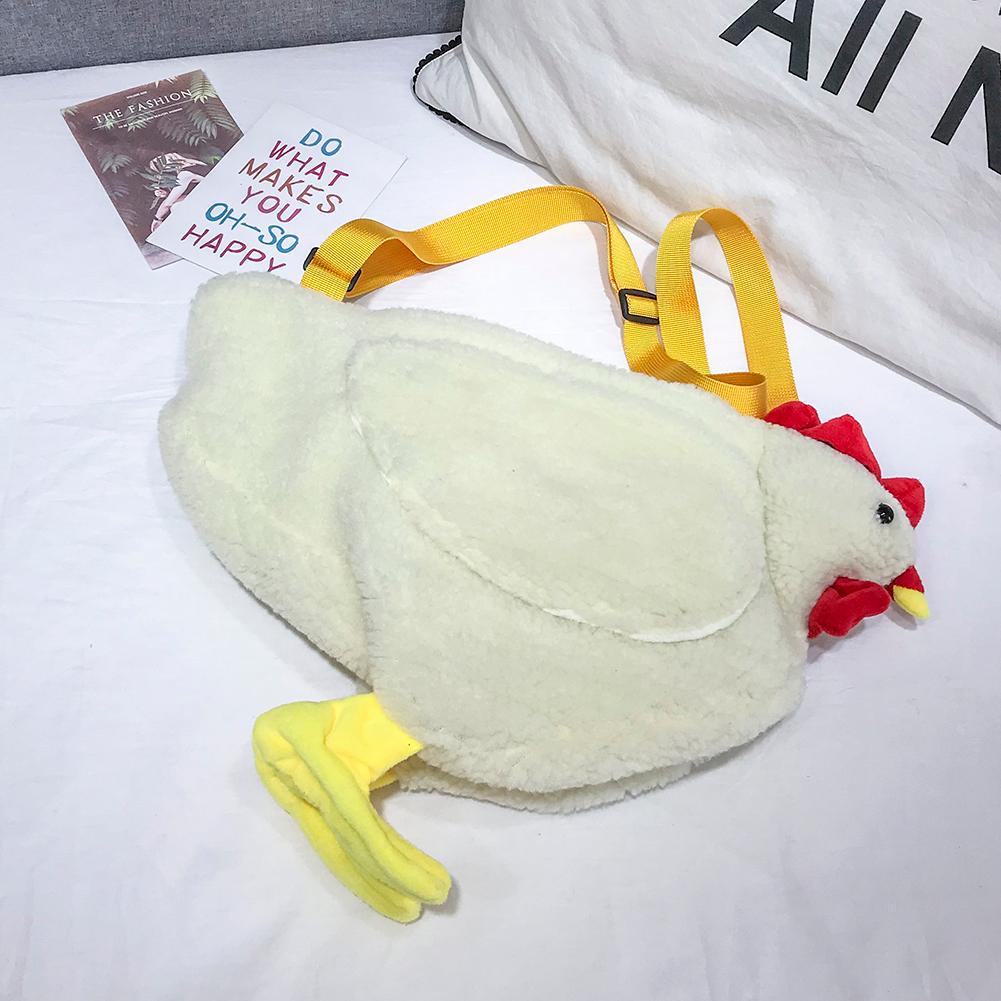 You'll look truly eggcelent while wearing a chicken bag wherever you are, and whatever you're doing.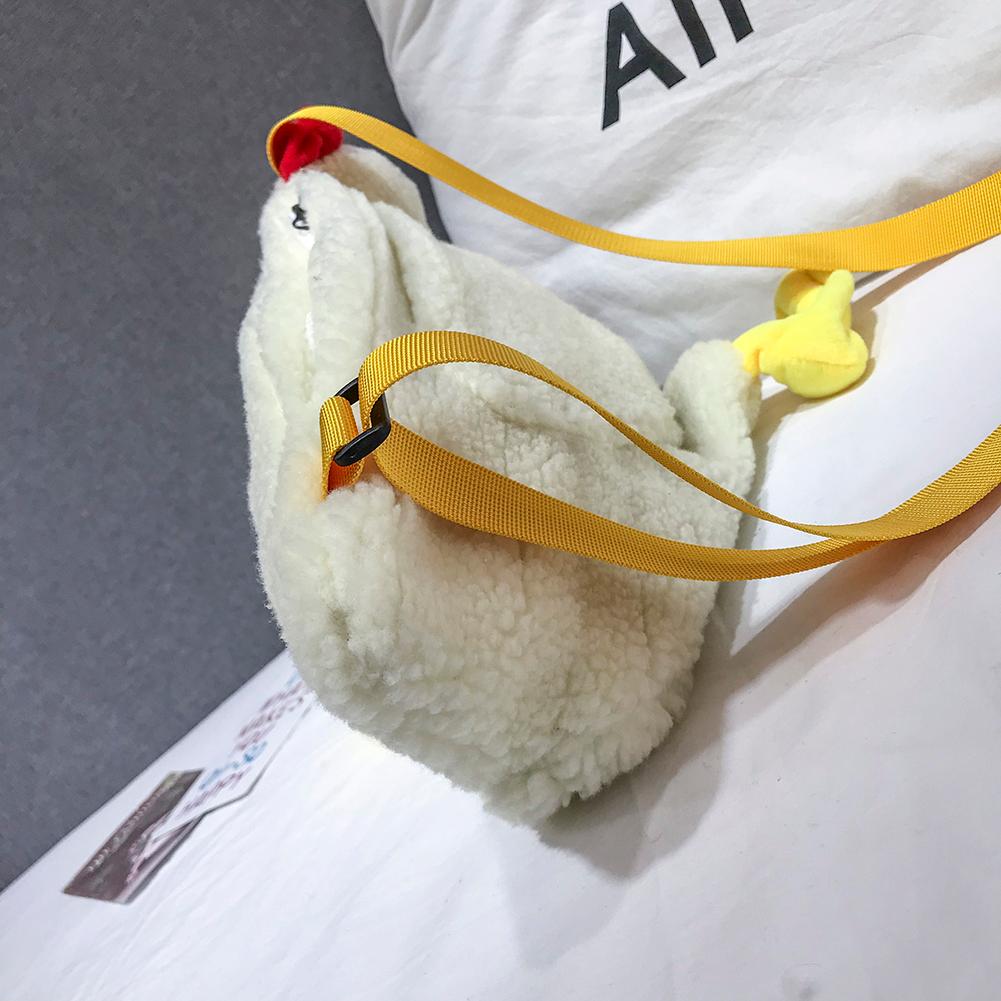 No fowl play was incurred from the making of these chicken bags.