This Potato Lamp Is The Ultimate Night-Light For Couch Potatoes
By Ryan on 04/19/2022 8:08 AM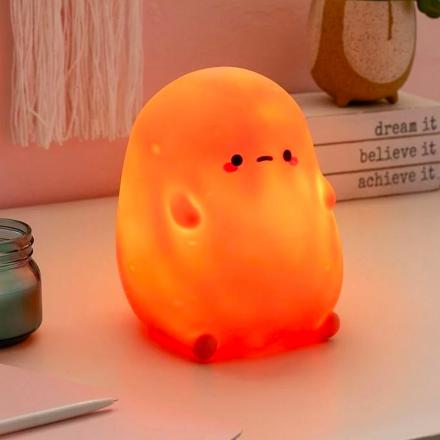 The soul gets tired when simply working through much of daily life, so it's important to take rests and fill your life with friends and light-giving sources to keep morale high. One adorable option is this giant potato lamp, which is literally light-giving by virtue of being a lamp — but buyers will tell you that it's oh so much more than that.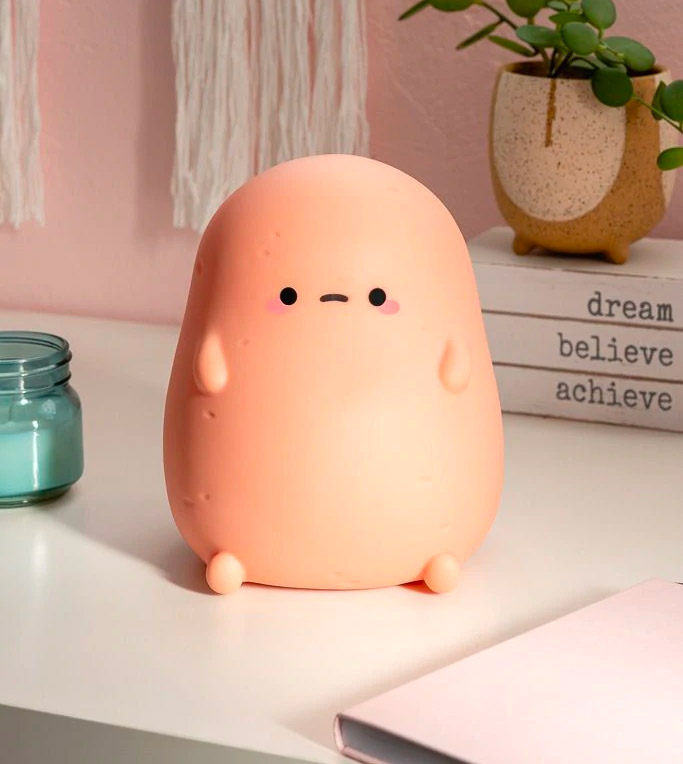 Credit: Smoko
This Giant Tayto Potato Lamp from Smoko is both adorable and unassuming, with a soft glow that will enliven your bedroom, desk or other space in a cozy way. Turned off, the giant potato lamp has a light pink exterior, with small little limbs, a cute little face including two eyes, a cute, slight frown, and little pink cheeks that can make even the worst days feel bright.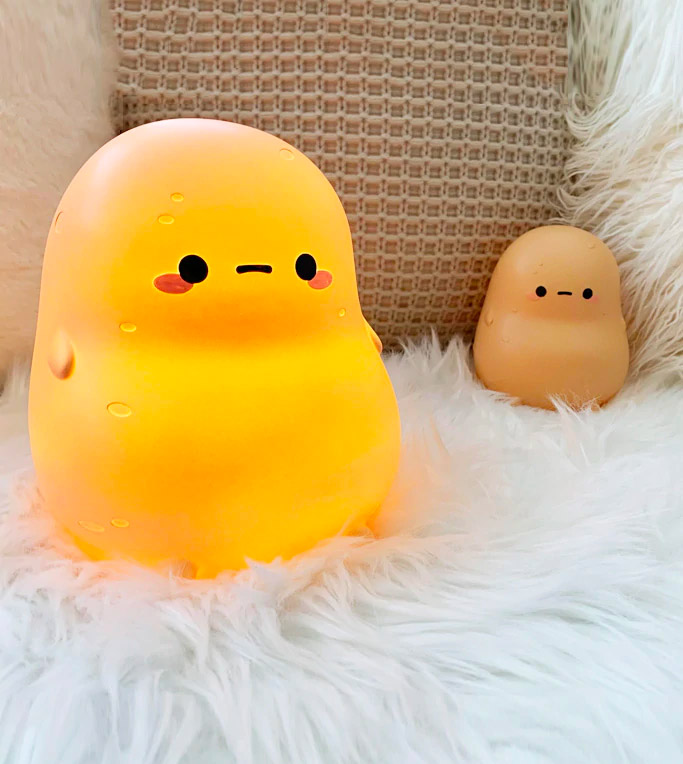 Credit: Smoko
The shop calls it "your nonjudgmental nighttime Netflix marathon companion," and it's not wrong. Its cute kawaii style is the perfect companion for your room, and it'll bring you a little joy every time you see it.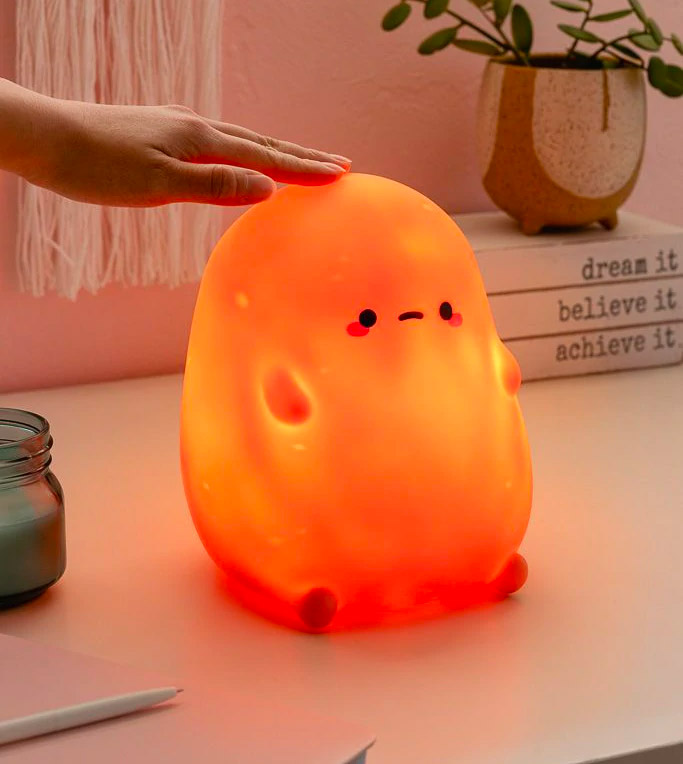 Credit: Smoko
The giant potato lamp includes three separate brightness settings, and an on-off touch sensor that offers a minimal design to achieve your perfect level of ambiance. The Tayto Potato also recharges using a USB cable and wall adapter, so it doesn't require any batteries.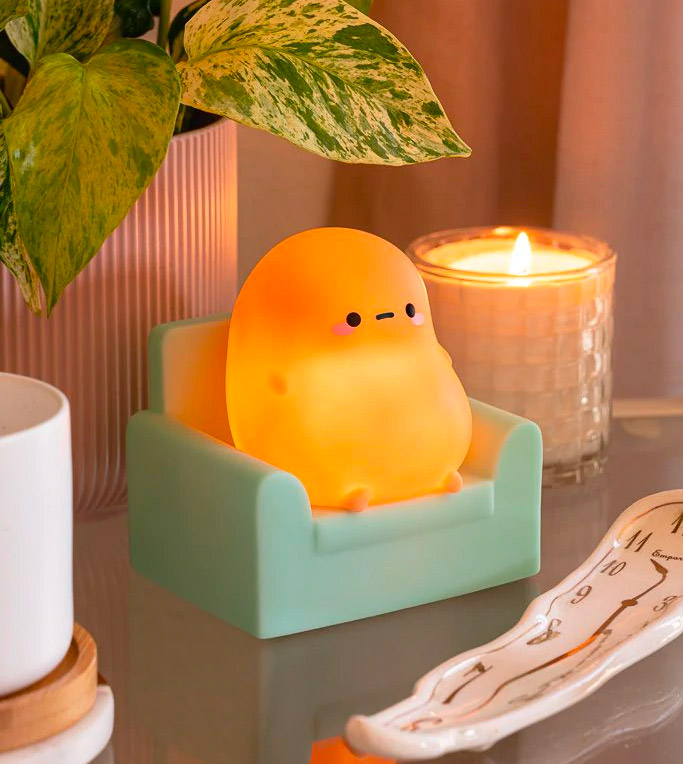 Credit: Smoko
The potato lamp is made from a soft PVC plastic material, and it includes a light-emitting diode (LED) light inside that will provide light for decades to come.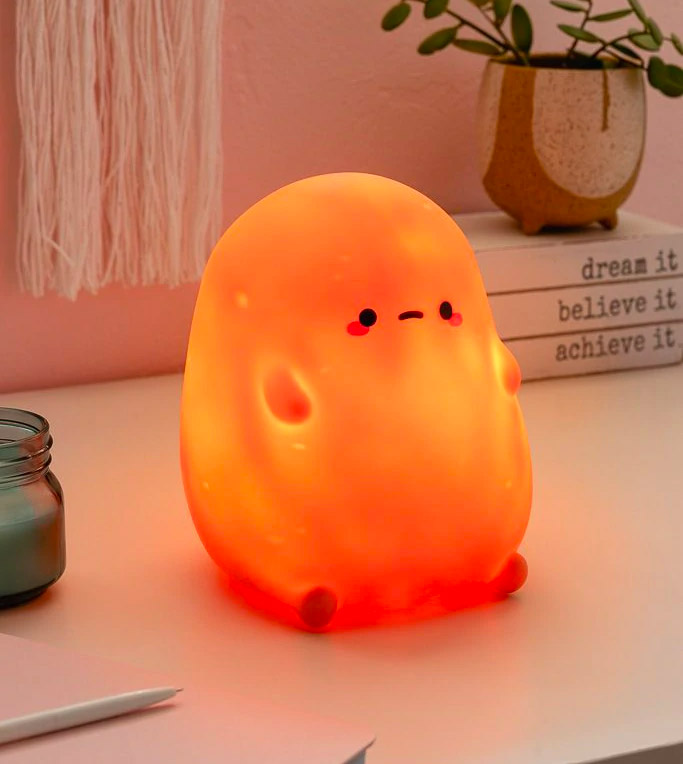 Credit: Smoko
The kawaii potato lamp weighs just a single pound and its dimensions are roughly 6.75 inches by 6.4 inches by 7.55 inches. It matches well with many of the online retailer's other decorative products, including heated slippers, smaller lights and mochi plush pillows.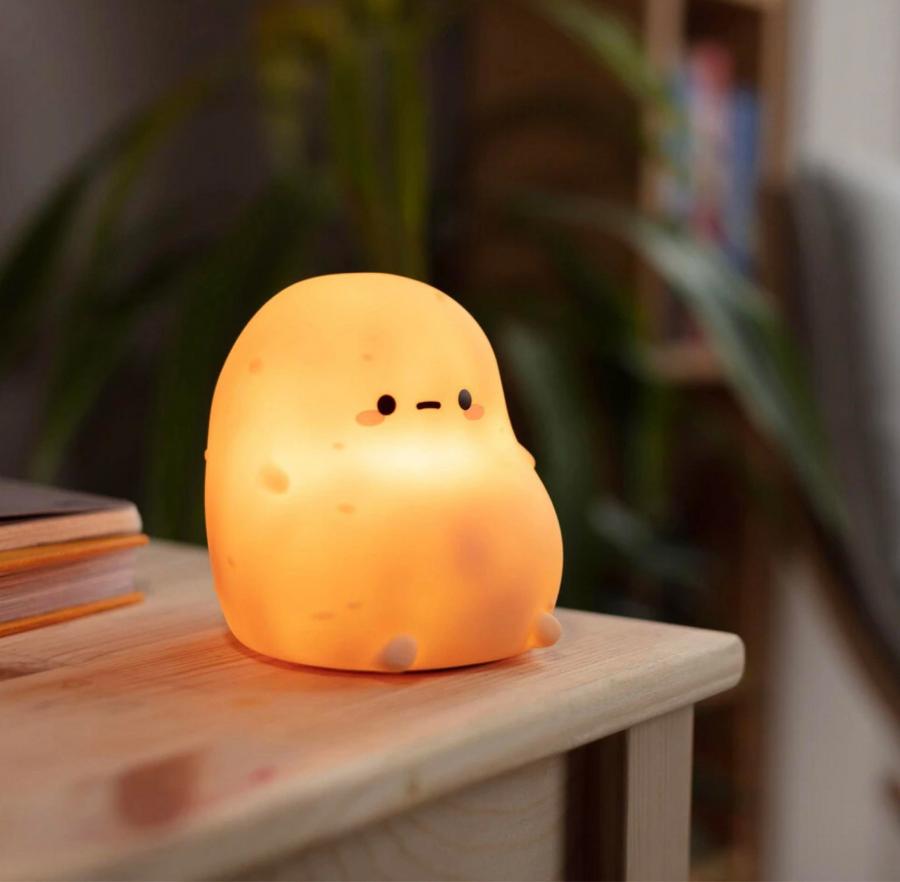 Credit: Firebox
There's another smaller version of the potato lamp that's extra cute! This version measures just 4.72 inches x 4.52 inches x 4.25 inches!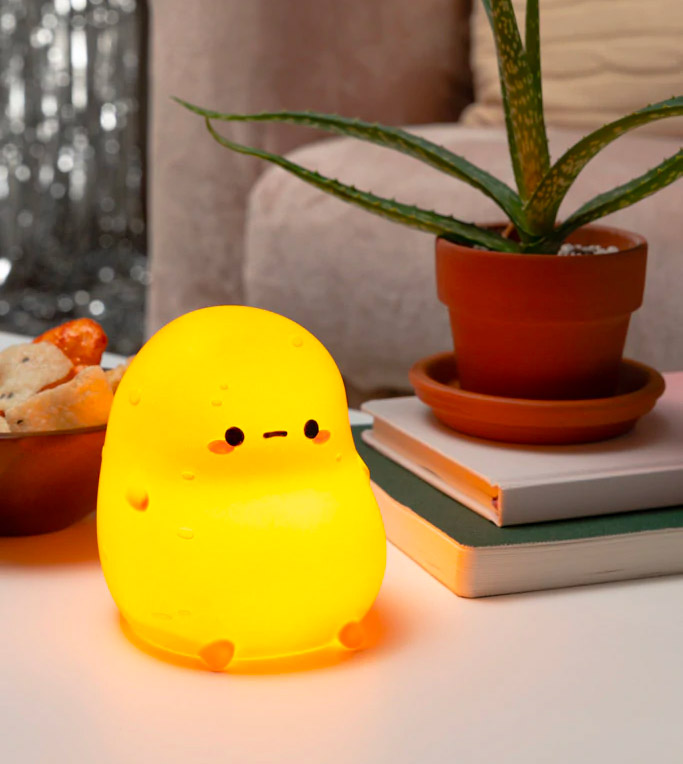 Credit: Smoko
The great thing about the mini version of the potato lamp is that you can get an optional couch to put him on!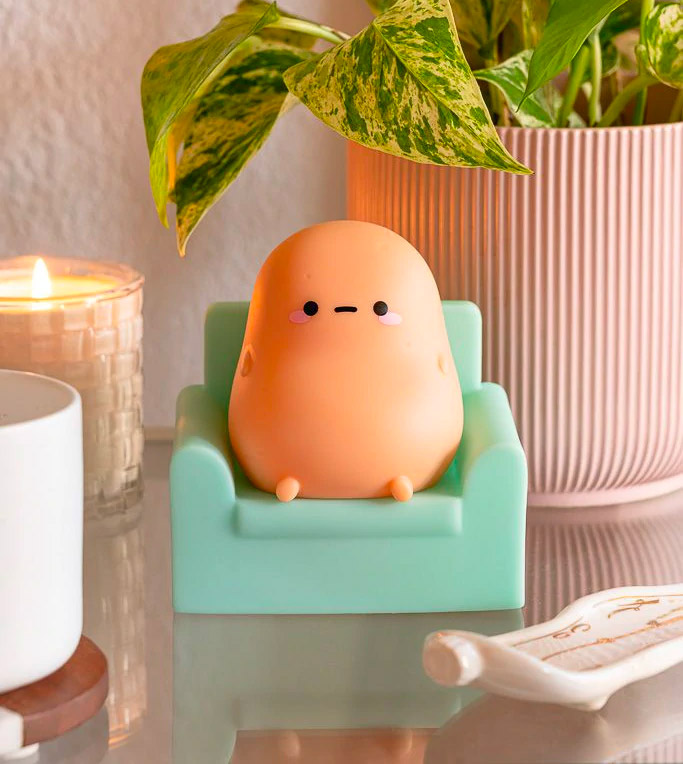 Credit: Smoko
In one five-star review of the giant potato lamp titled the "potato understands me," buyer Travis went on to describe the friendship this adorable lamp has begun. Credit: Firebox
In the review, Travis wrote, "I never realized how much I needed this in my life, I relate and feel no judgment just love and compassion. I even feel bad when I tap to turn on cause Giant is my friend. LoL I truly just can't get enough of this lil one."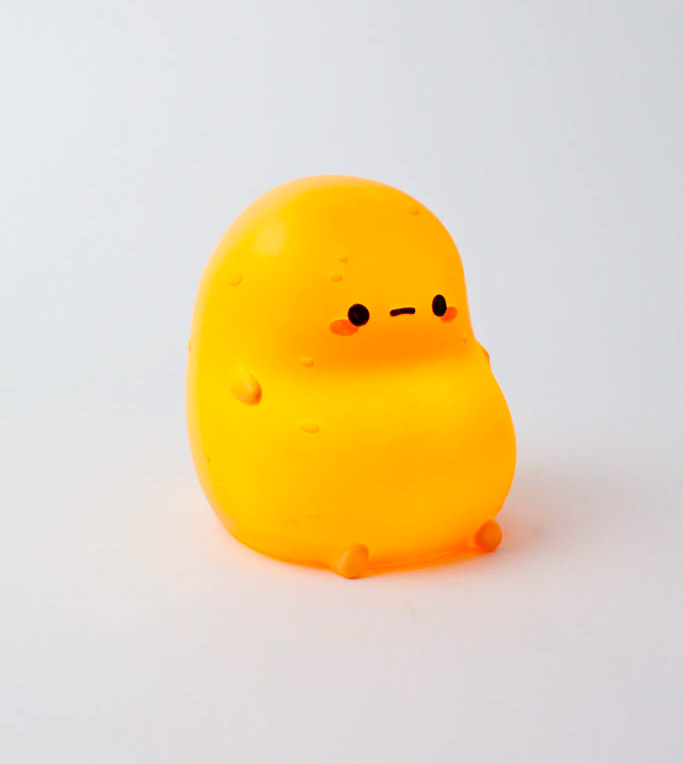 Credit: Smoko
Whether you're buying this cute lamp for yourself or a friend, it's going to bring someone joy and peace in the midst of the regular day-to-day chaos.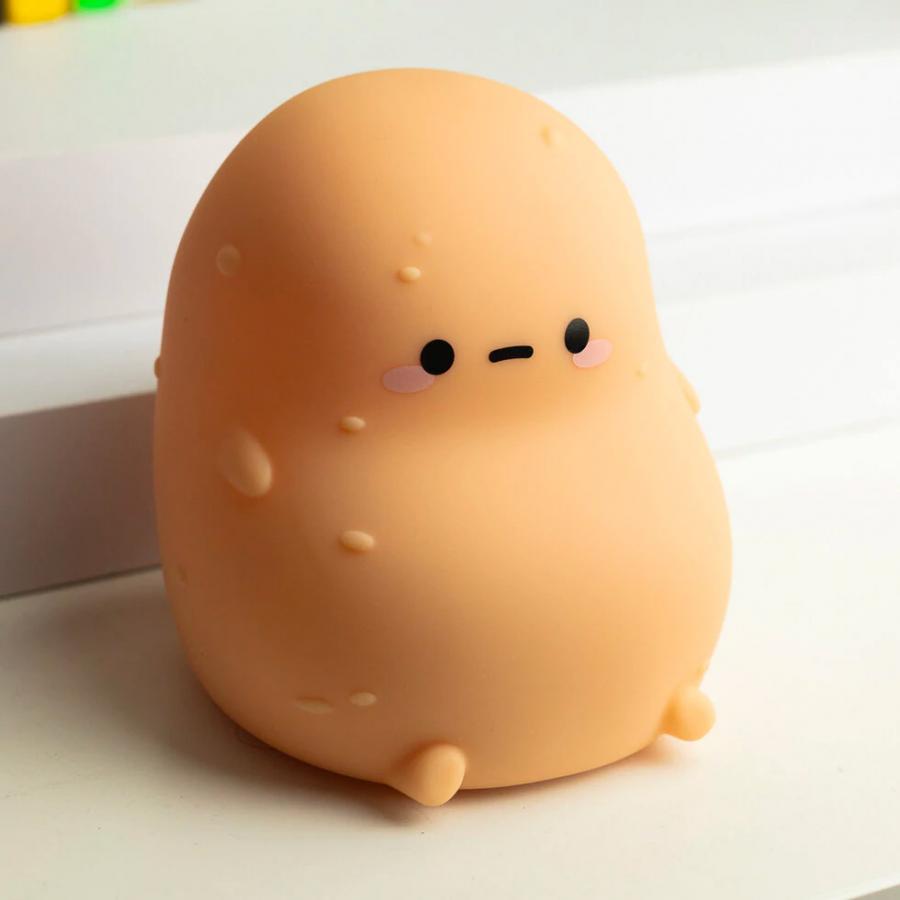 Credit: Firebox
You can snag the potato lamp from either Smoko for around 24 bucks, or from Firebox from around 30 bucks!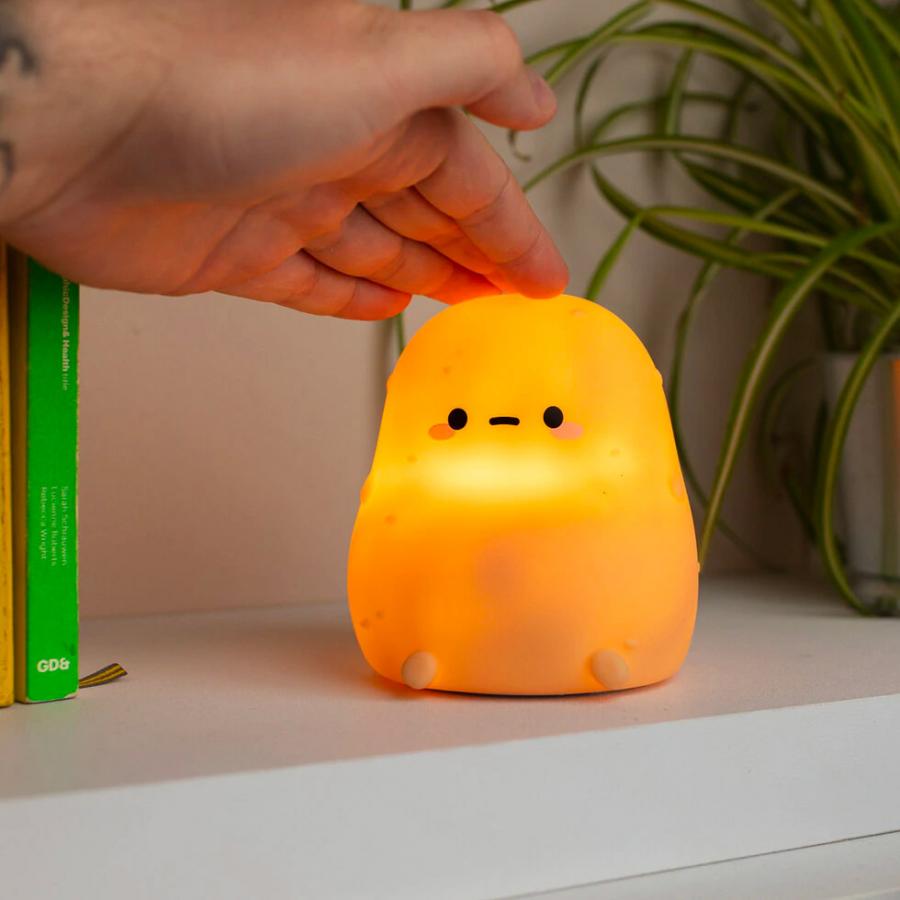 Credit: Firebox
Other adorable OddityMall lamp features that may aid your mental health journey and help you have a few extra friends include this posable wooden dinosaur lamp and this giant gummy bear night light.