This Posable Wooden Dinosaur Lamp Is Perfect For A Dino Loving Kid's Room
By Ryan on 08/02/2021 2:02 PM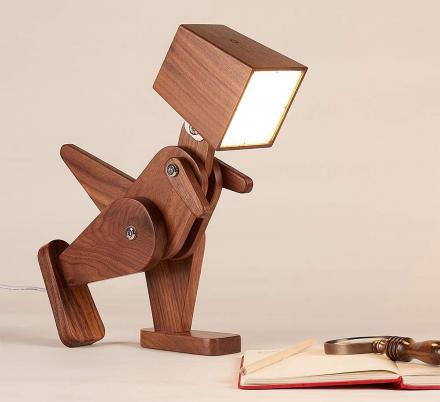 If you or your kid is into dinosaur stuff, you probably already have the giant 3D T-rex bookshelf and the realistic velociraptor that bursts through walls. And didn't I see you at the club with the light-up Jurassic Park heels? Either way, maybe you have all that stuff but now you want something a little more subtle, a little more art deco? If so, say hello to the HROOME wooden dinosaur lamp! Perfect for any dino lover's bedroom or office, this minimalist lamp has an adjustable body that can be changed to any position you'd like.
Instead of a dinosaur's head, the posable dinosaur lamp has a stylish cube that emits an LED light. The lamp has three light temperature settings: low, medium, and high.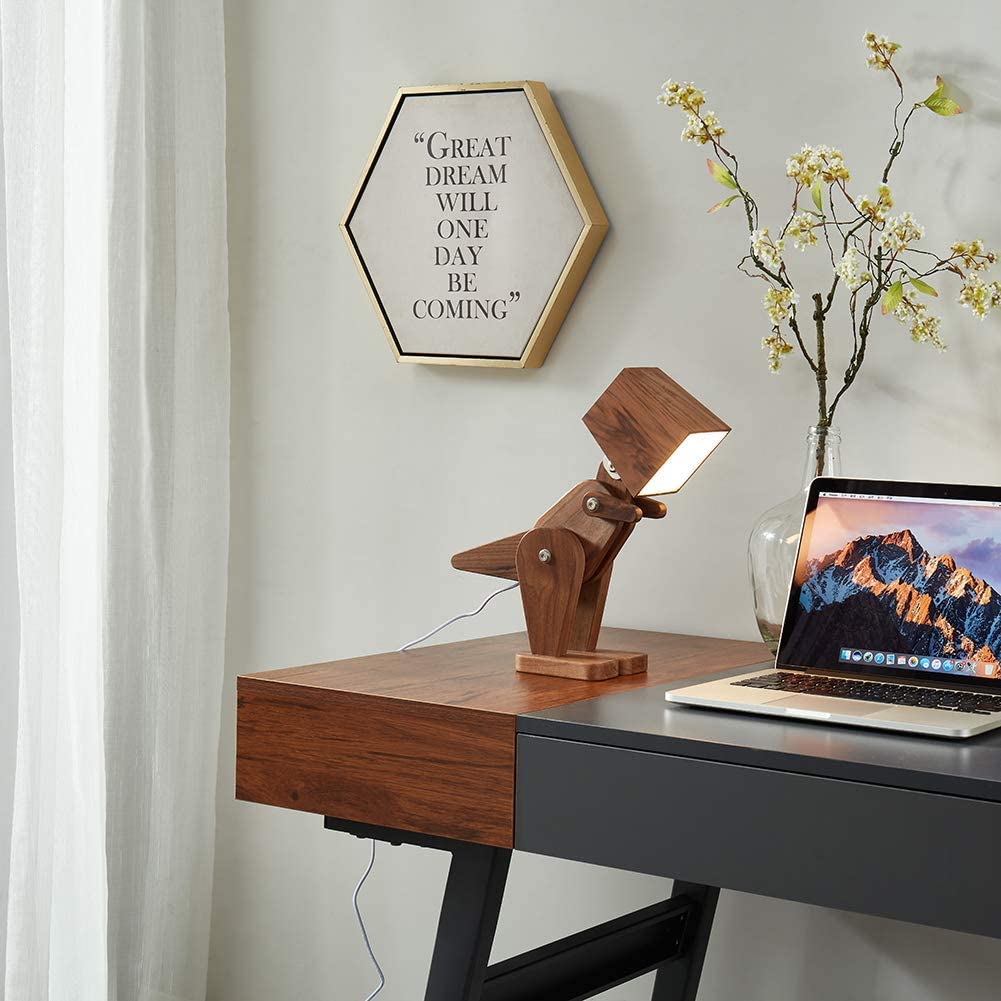 The highest setting is perfect for reading and getting work done, while the lowest setting provides a comfortable ambient light for settling down in the evening. This level of control means you'll have the perfect amount of light, regardless of your activity!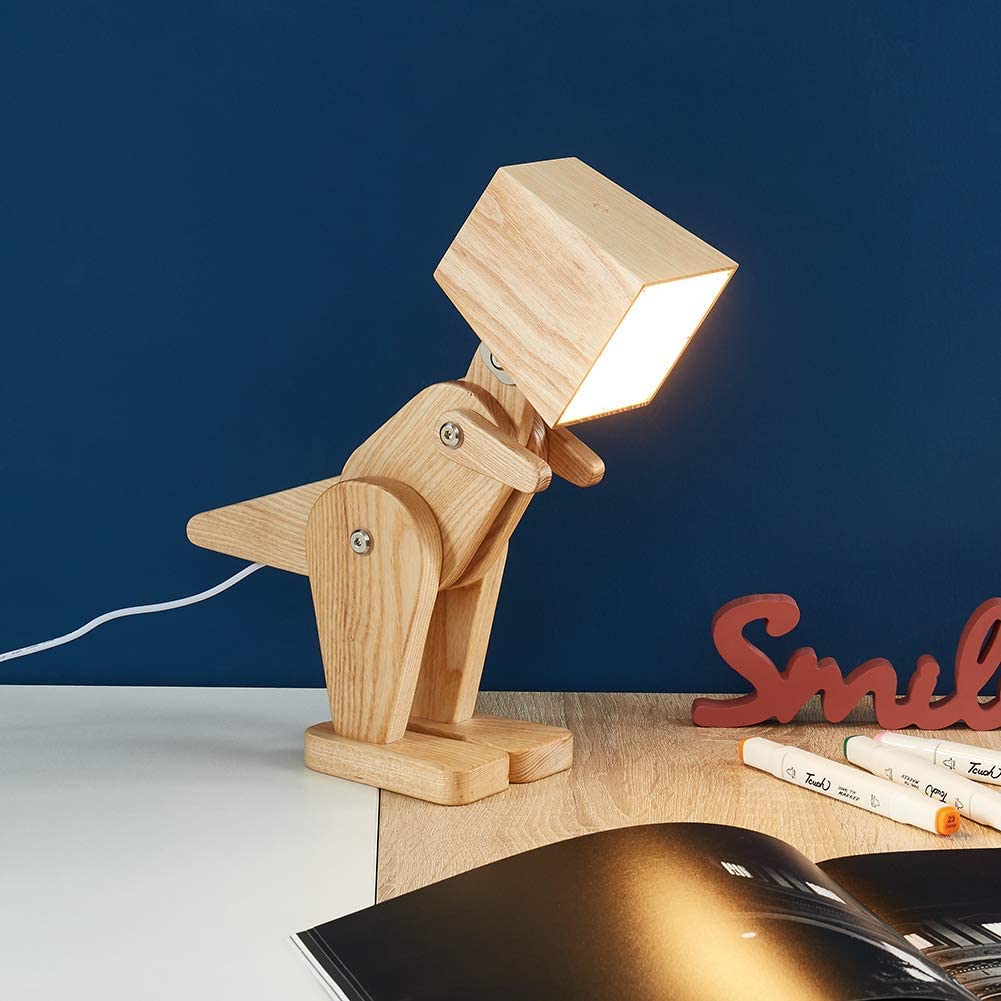 The wooden dino lamp also utilizes a 2700K 6W LED chip light source to deliver consistent light that also saves you money on your next electricity bill.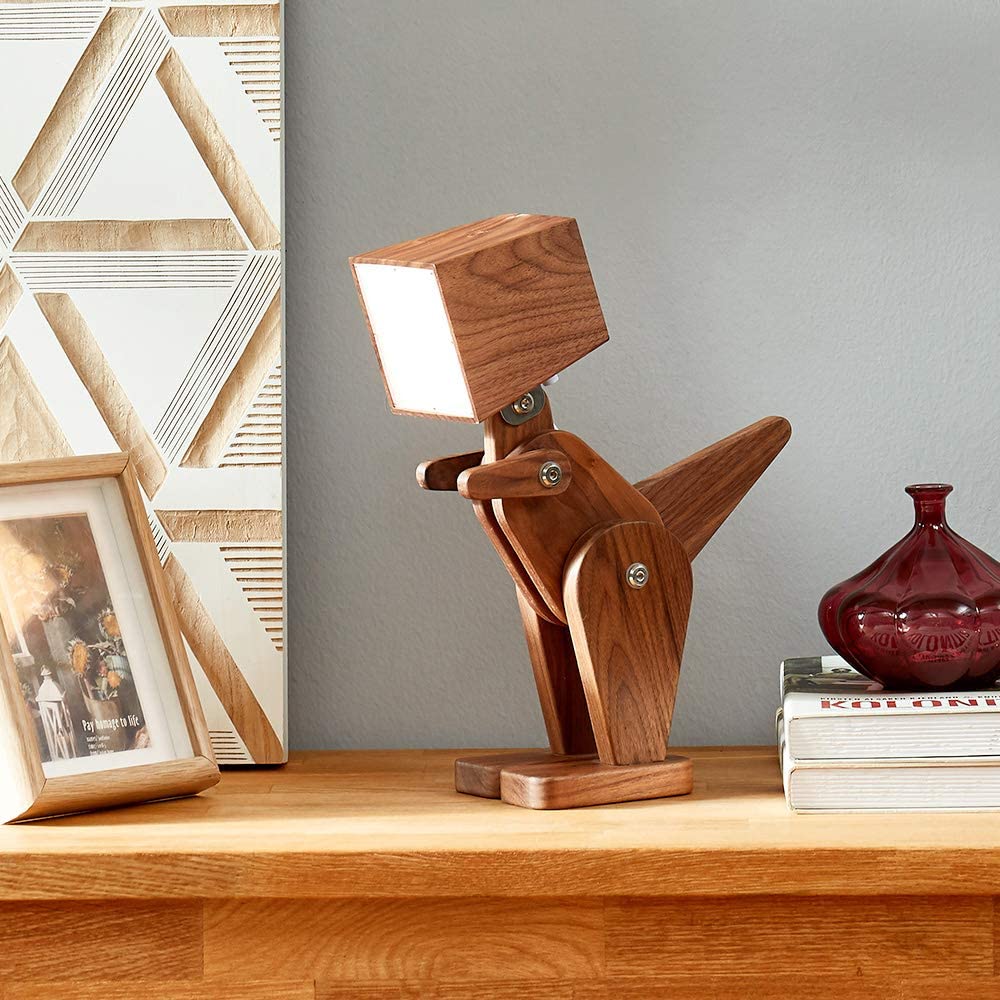 The stylish, wooden dinosaur lamp requires no assembly. Simply use the provided allen keys to tighten the parts as you adjust the dino's shape.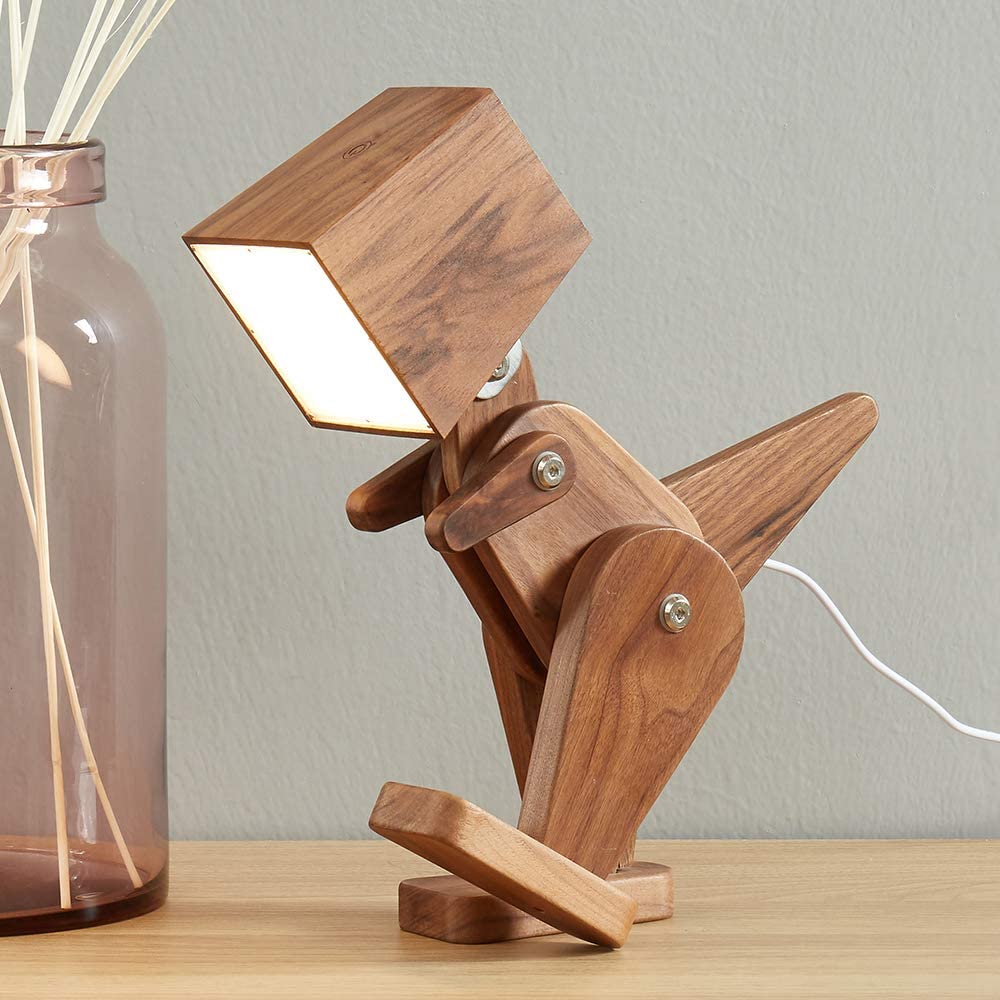 The dinosaur lamp's body is crafted from lovely ash wood grain, so it blends seamlessly into the decor of any room. It's durable too, which means you're getting an eye-catching aesthetic, versatility, and functionality in one compact, dino-shaped package!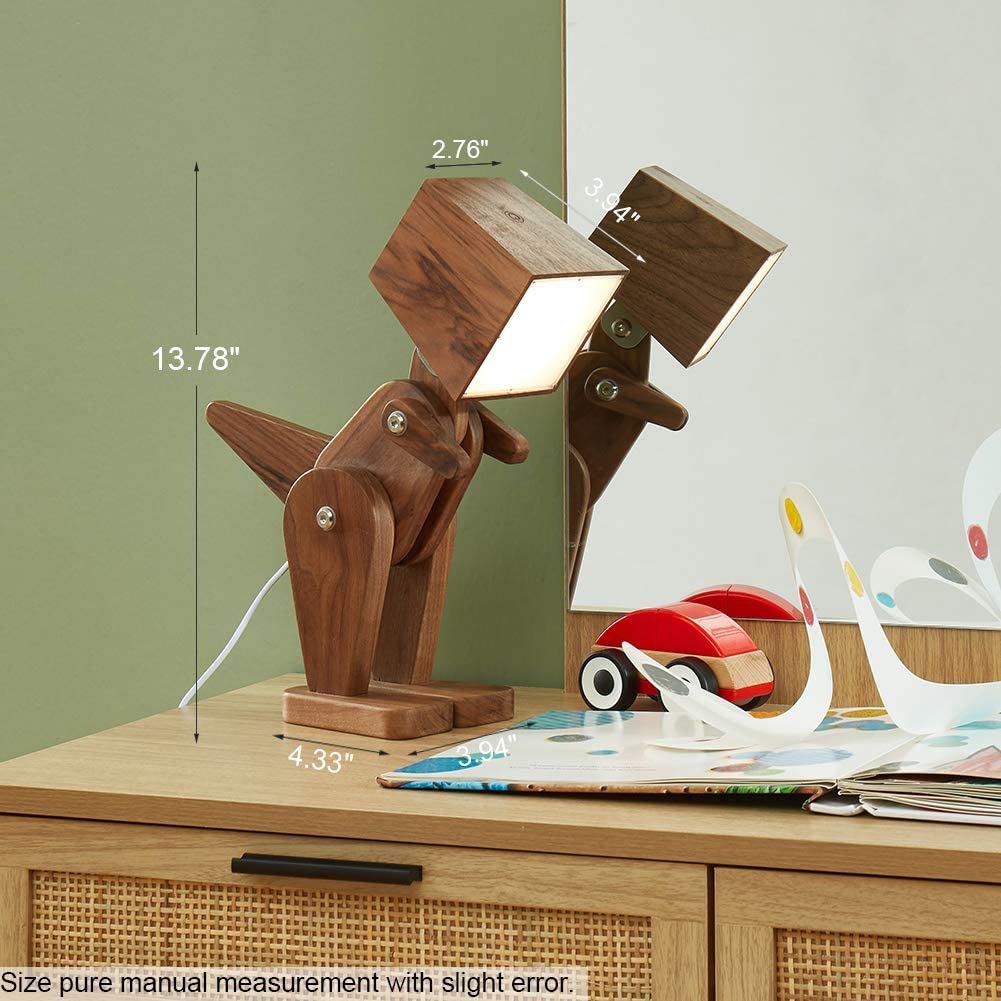 The adjustable dinosaur lamp comes in two color varieties, light wood and black walnut.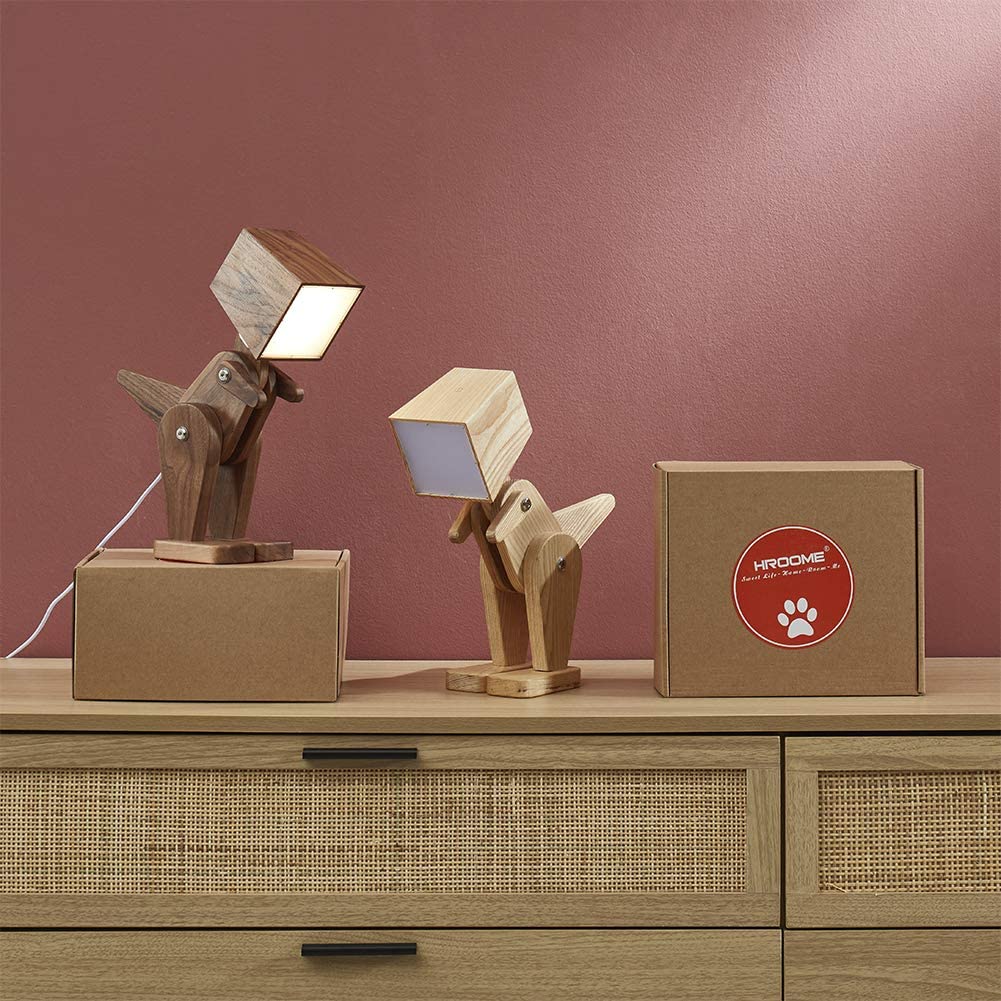 The art deco dino lamp also has a considerably long 1.5 meter cord, which provides additional convenience.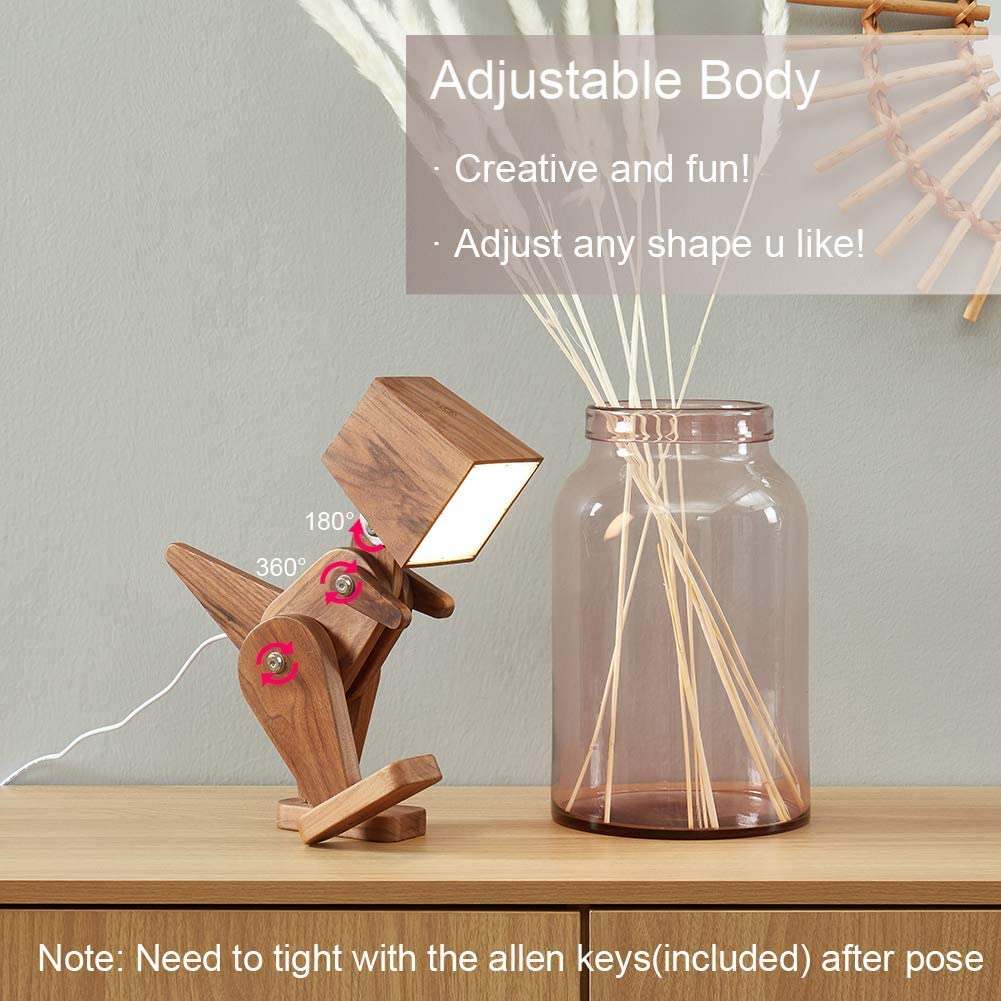 Customers are loving this wooden dinosaur lamp too! One reviewer named Caryl bought the lamp for their nephew. Giving the product five stars, Caryl stated, "This was a birthday gift for our four year old nephew who LOVES dinosaurs. We chose this design because it doesn't appear to be juvenile and is something that can grow with him. We love the sleek, minimalist design and are considering purchasing another lamp for our home! When our nephew opened his gift, he immediately wanted to try it out. When he turned on the lamp, he proclaimed that it was 'so cool!' We highly recommend the lamp!"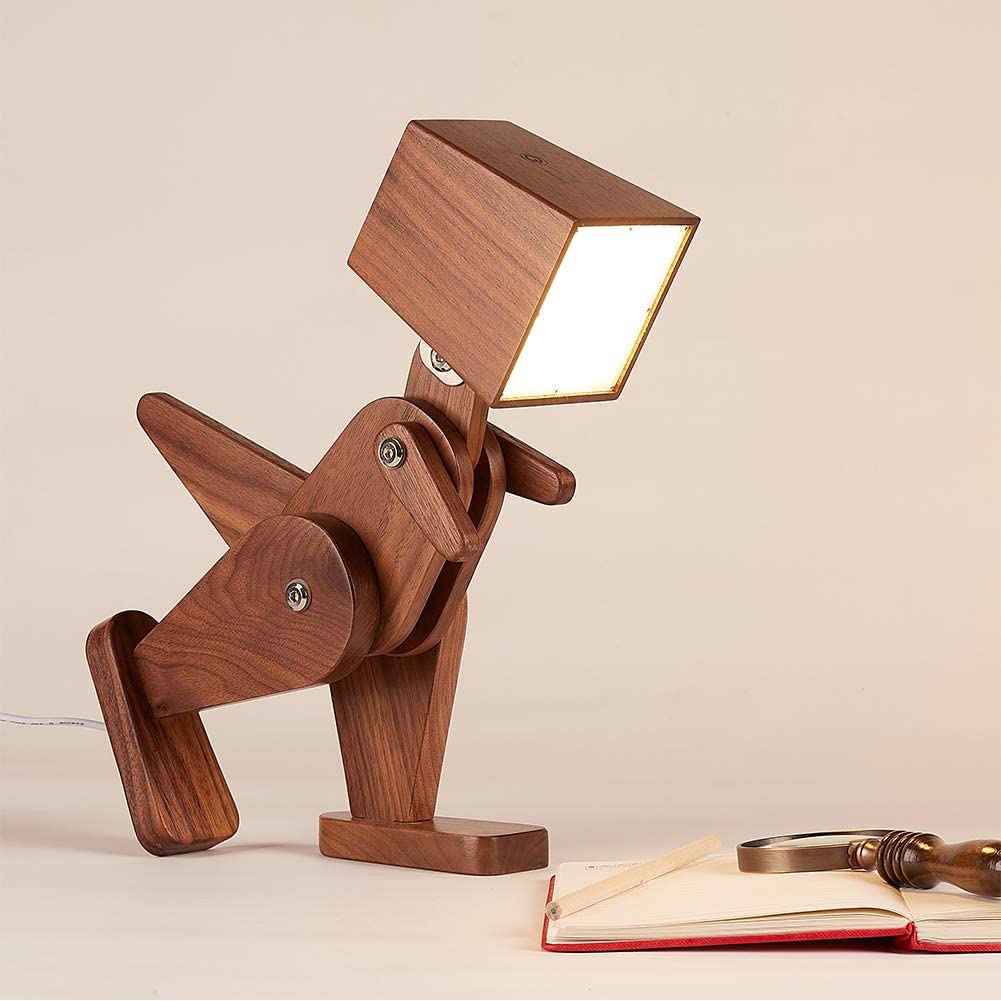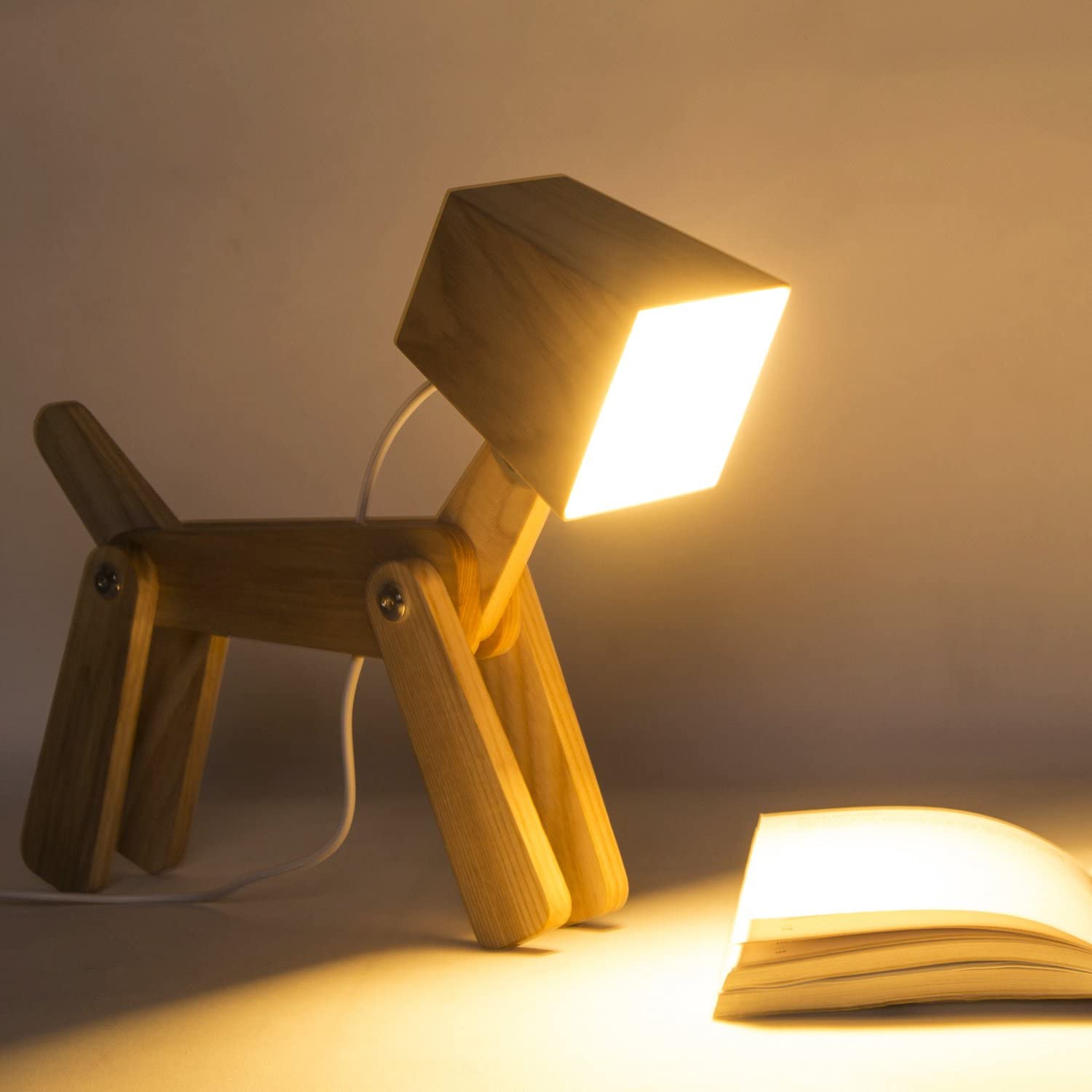 The wooden dog lamp is also posable, so you can set him up however you like, either standing, sitting, or more!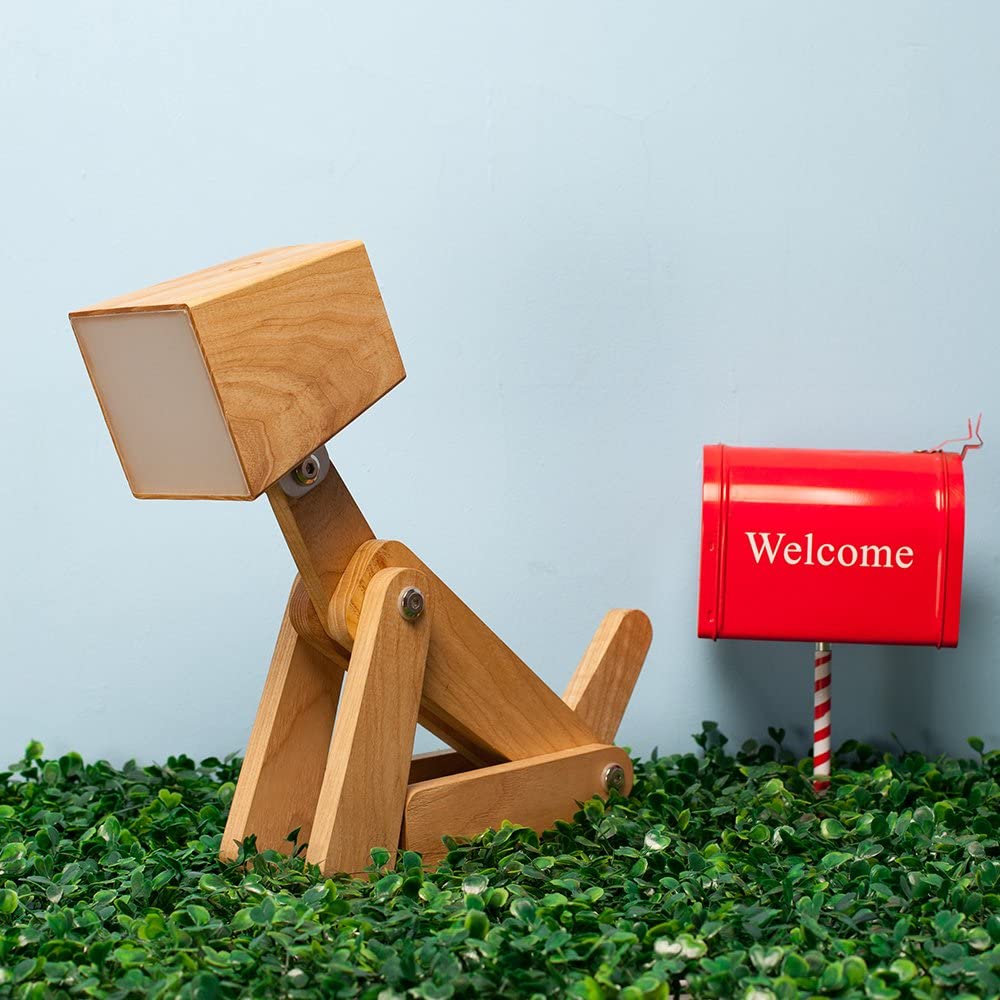 The person shaped lamp comes in a ton of different color options, and can also be posed in any position you like!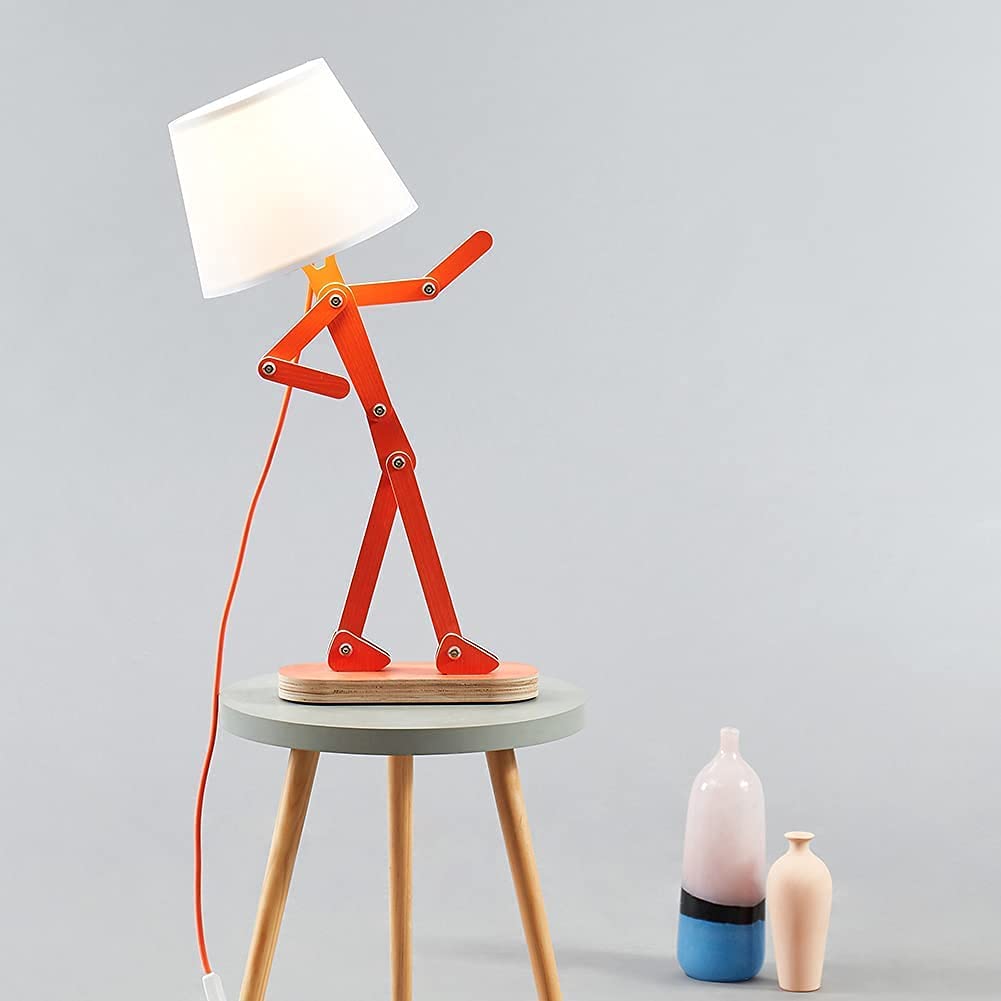 The wooden dinosaur lamp is dimmable using a touch control with 3 different levels of light depending on your needs!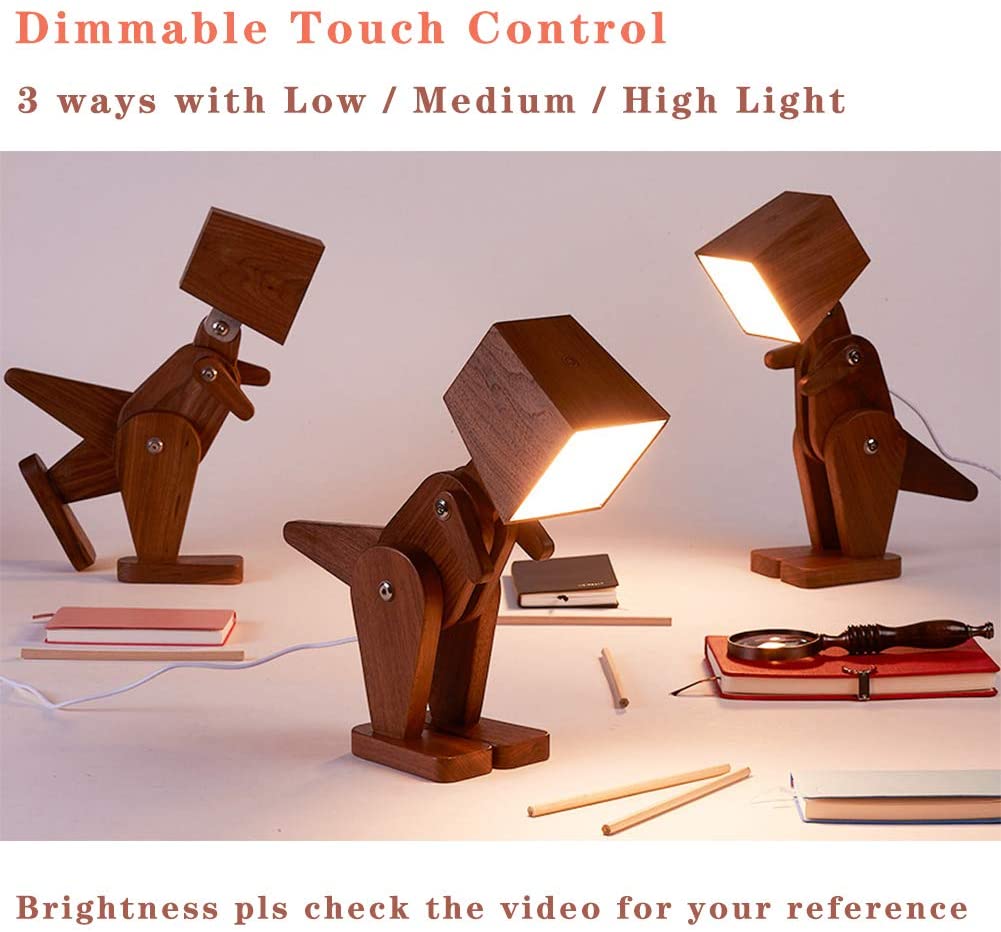 The posable wooden t-rex lamp is a perfect addition to any dino loving kid's bedroom!