This Bursting Through Wall Dinosaur Is Perfect For Any Dino Loving Kid's Room
By Ryan on 01/18/2022 7:09 PM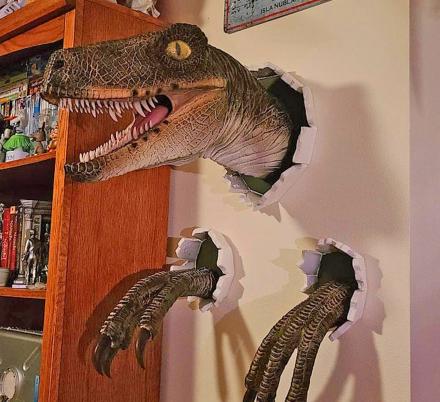 Finding authentic props is a tough gig, especially for those so inclined with an affinity for dinosaurs. Whether you're a Jurassic Park or Jurassic World fan, we at OddityMall feel your pan. While realistic dinosaur wall decorations can be hard to come by, today's feature is just bursting through the wall to say "hi," and it's a much scarier face than you might expect!
Today we bring you this dinosaur wall decoration, the perfect raptor wall prop for any dinosaur enthusiast, dinosaur collector, or older child who wants a realistic velociraptor wall-mounted prop to hang from their bedroom, studio, or office wall.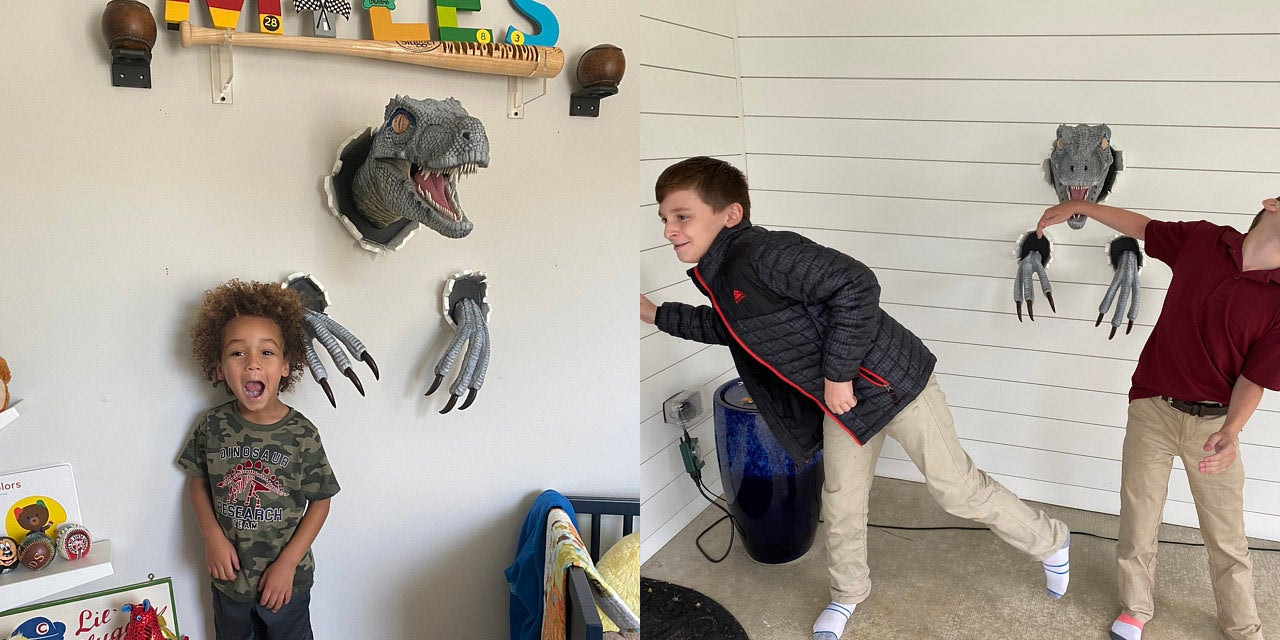 This dinosaur wall decoration literally looks like it's bursting through the wall, making it an excellent gift for any dino-lover who wants a spook. Depicting one headpiece and two claws from a velociraptor, the wall-bursting dinosaur decoration is not only a super-convincing wall prop, but it's also hand-painted and detailed by the shop, as well as cast in sold high-density foam and resin.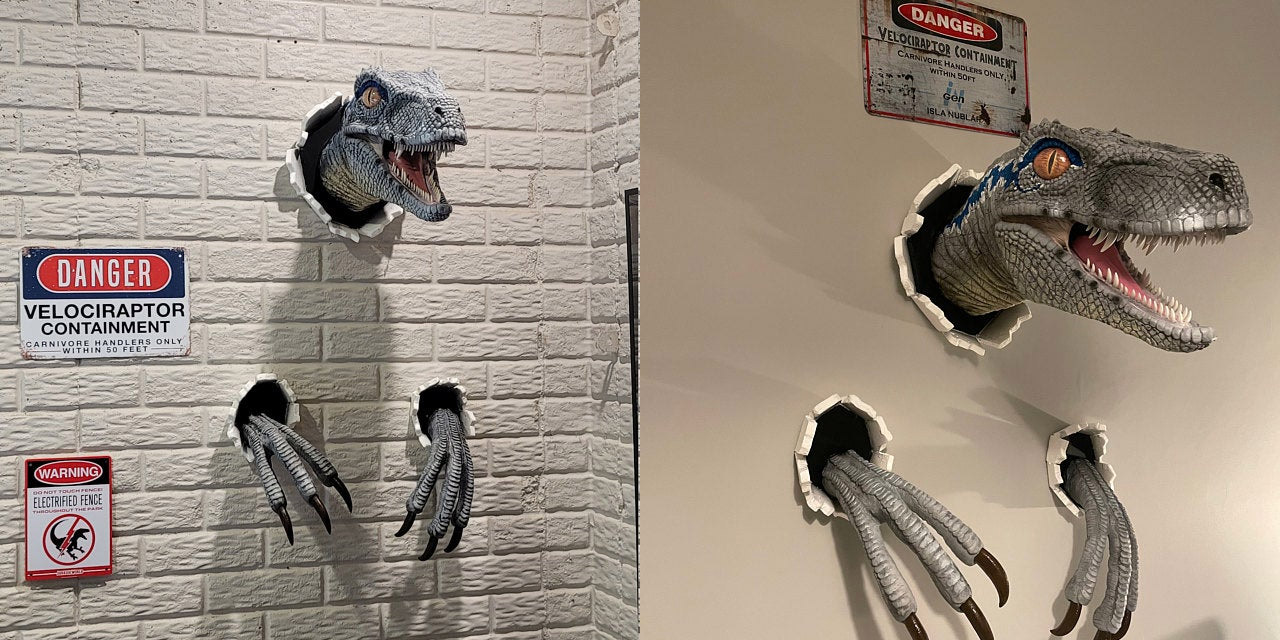 Perhaps most beautiful of all is this raptor wall decoration's special inlaid eyes with hyper-realistic detailing, along with the resin teeth inside the dino's mouth.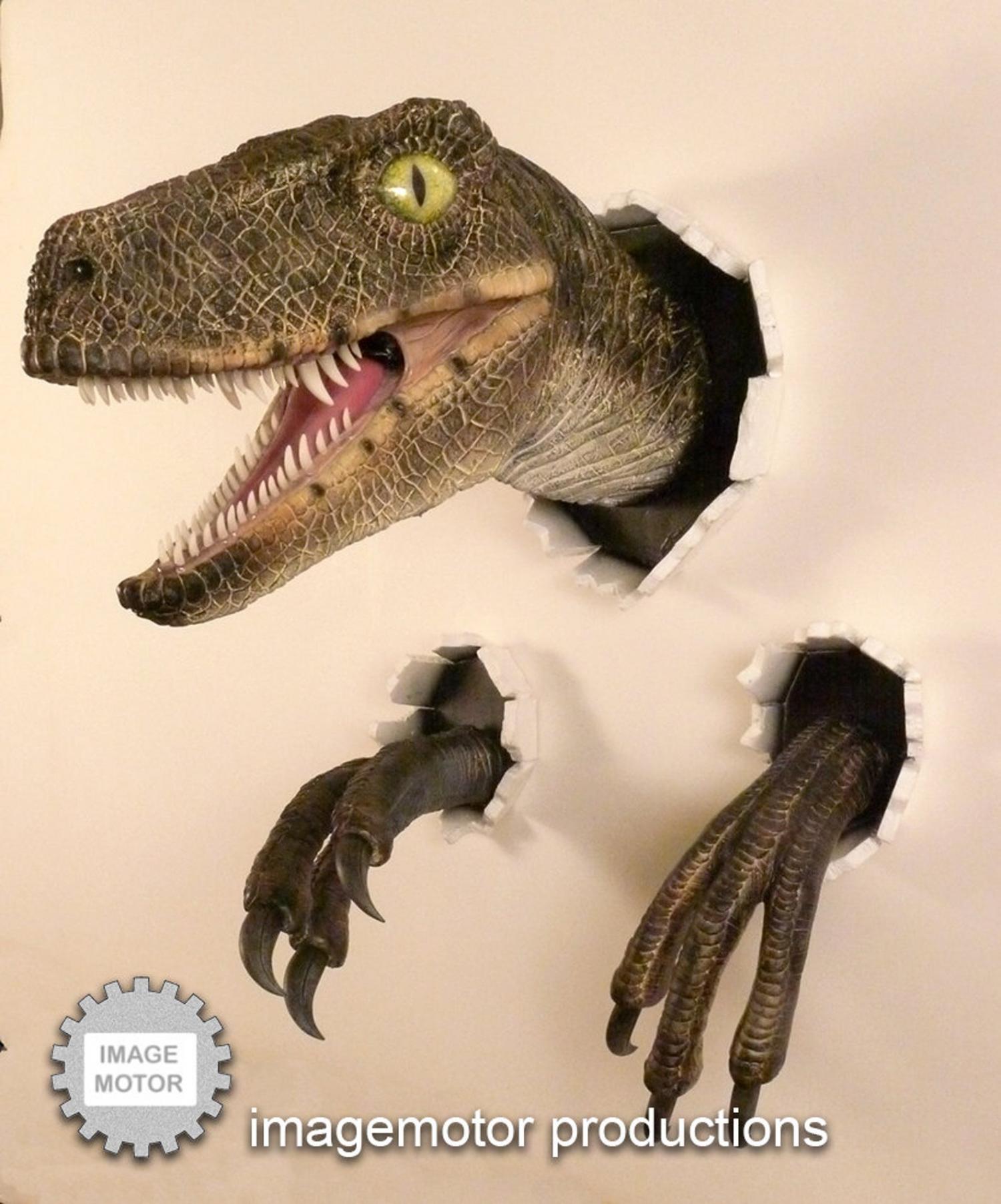 Prepare yourself to fight back against this spooky dinosaur wall decoration with these dinosaur hand puppets, and you just might have a shot at survival.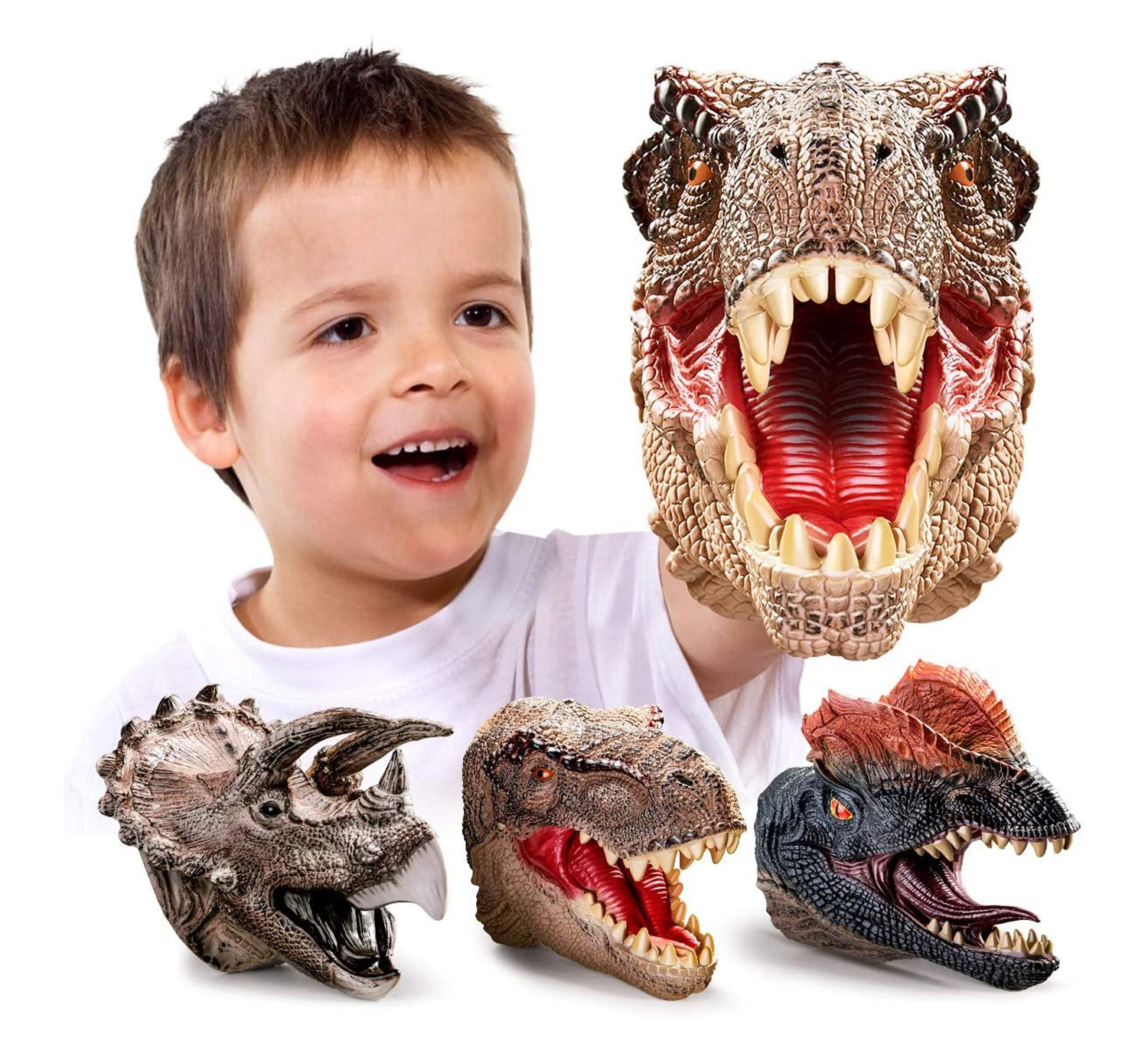 The whole handmade dinosaur decoration set comes with one prop including the dinosaur's head, with two props including each of the dino's claws. The handmade velociraptor's head measures 19 inches by 9.5 inches by 9.5 inches, while each of the two claws measures 14 inches by 6 inches.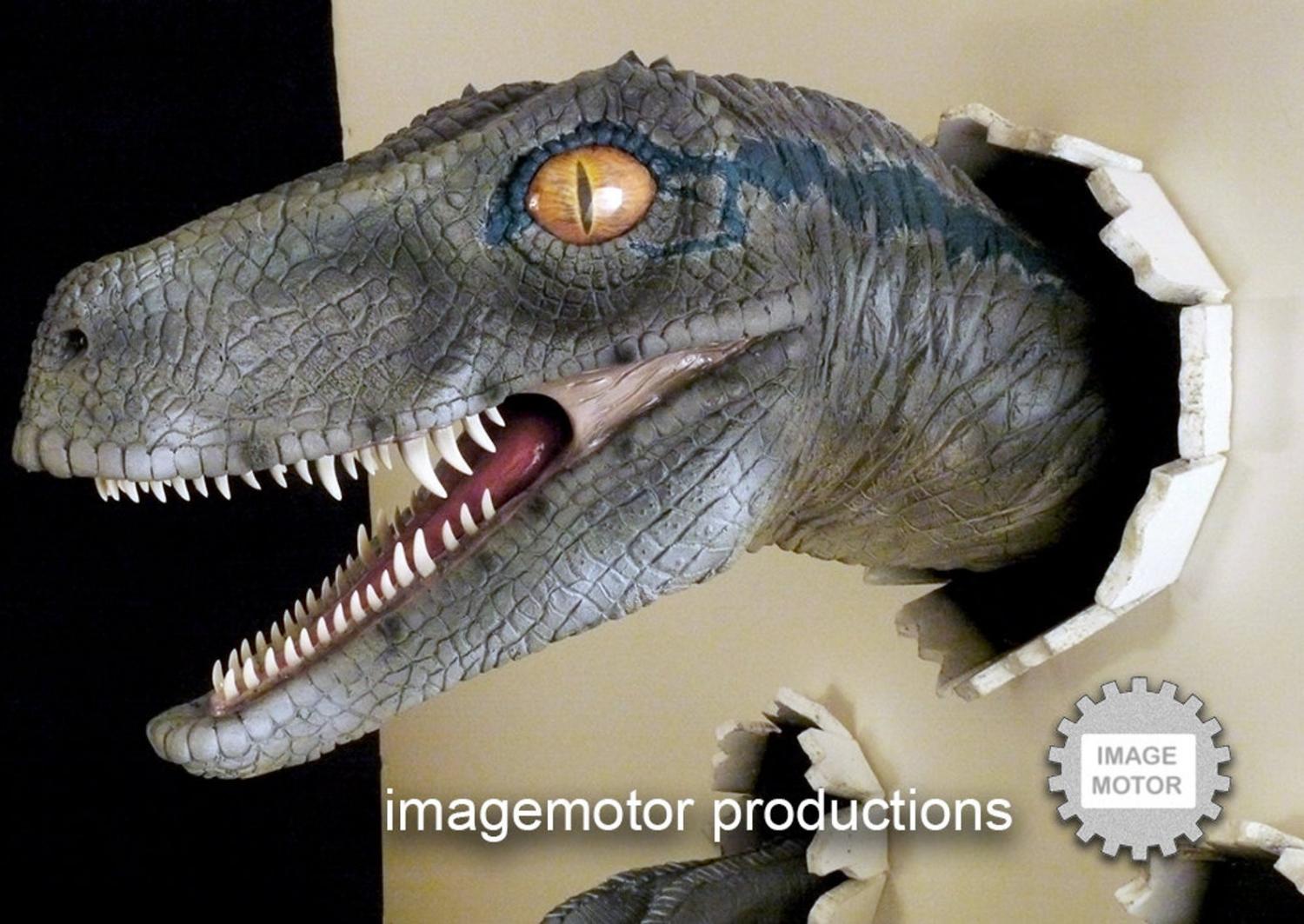 The dino figures can be easily mounted to a wall using a screw or a nail, using a hidden metal hole on the back of each piece.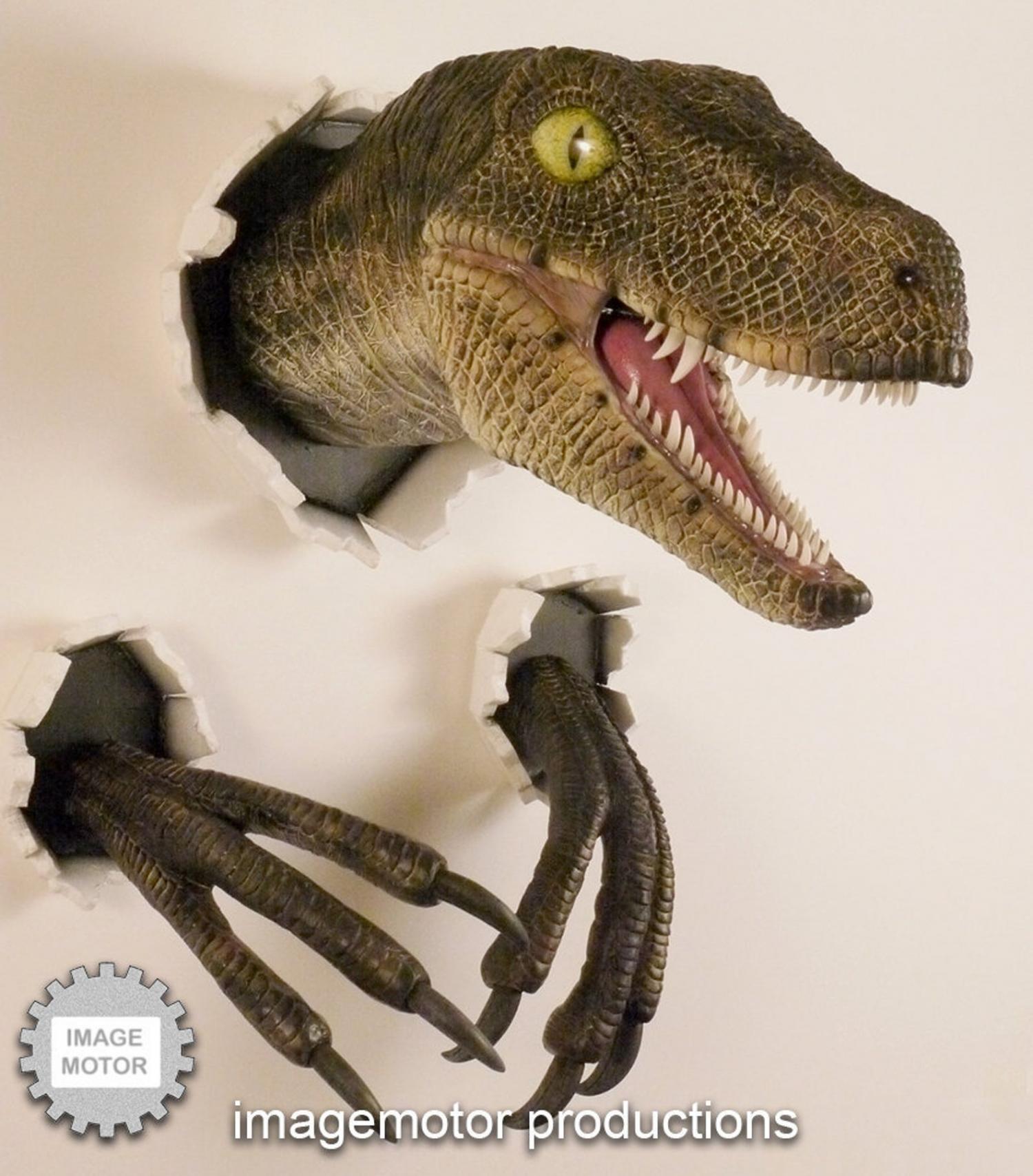 While the shop doesn't recommend the use of this raptor wall decoration for anyone under 15 due to the sharpness and delicateness of some of the edges, some users who bought the prop for their children had good things to report. One happy buyer purchased the velociraptor wall decoration for their son's Jurassic Park-themed room during the holidays, saying it was the "perfect addition."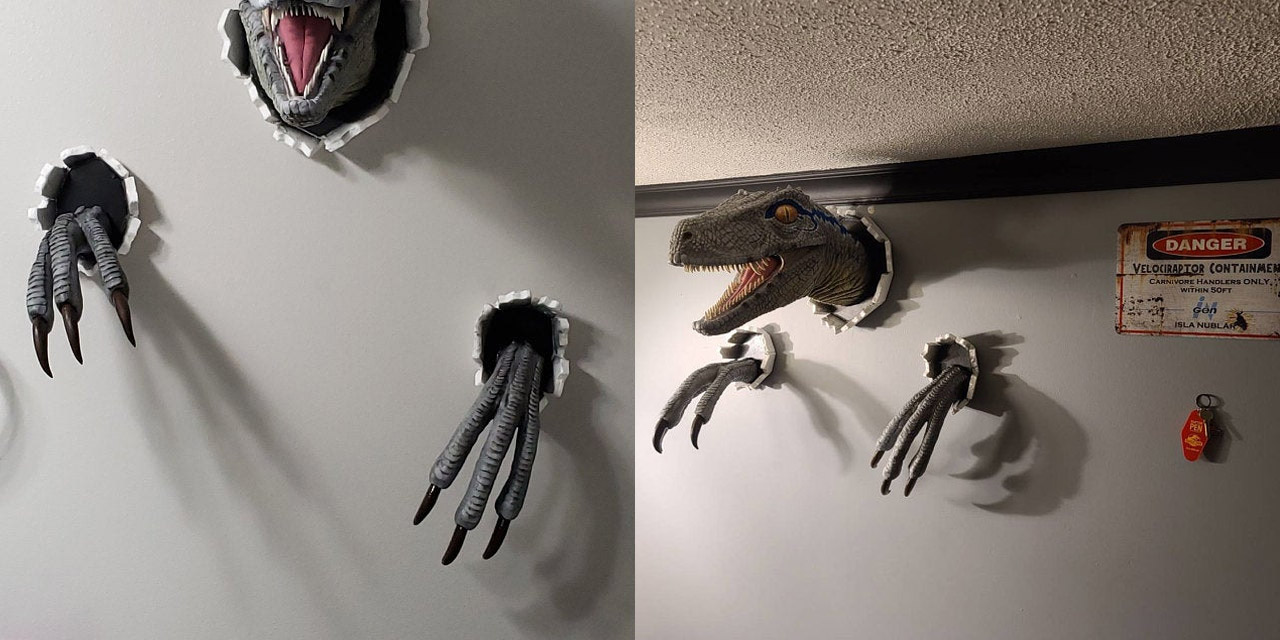 In a 5-star review, one buyer wrote, "The raptor quality is amazing! It is the perfect addition to my son's Jurassic Park-themed room. Shipping was smooth, even during the holidays. Communication from the seller was prompt and detailed."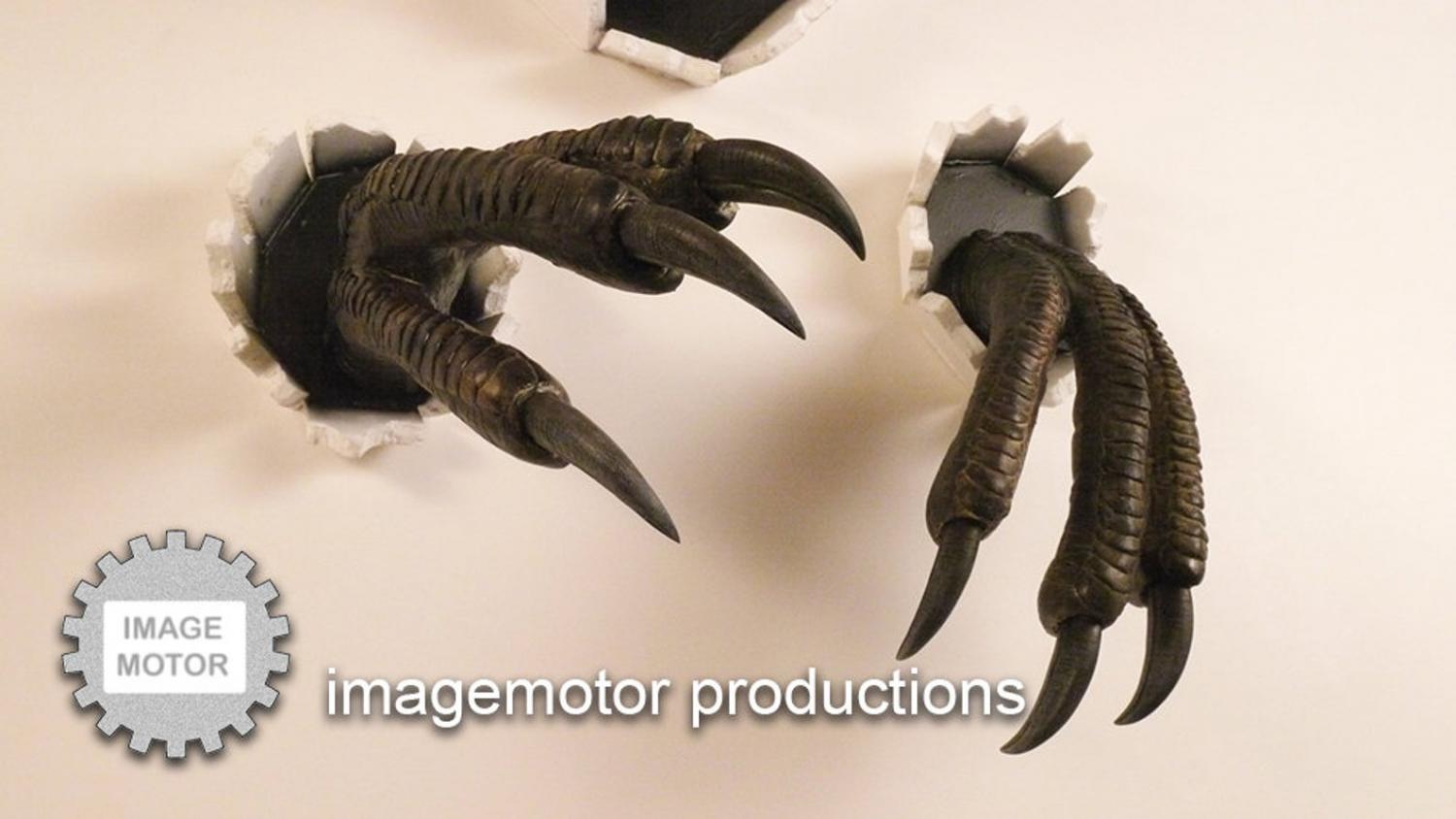 The shop, ImageMotor, also notes that these items are handmade dinosaur wall props, and thus are made to order, shipping within 3 to 4 weeks from Maitland, Florida.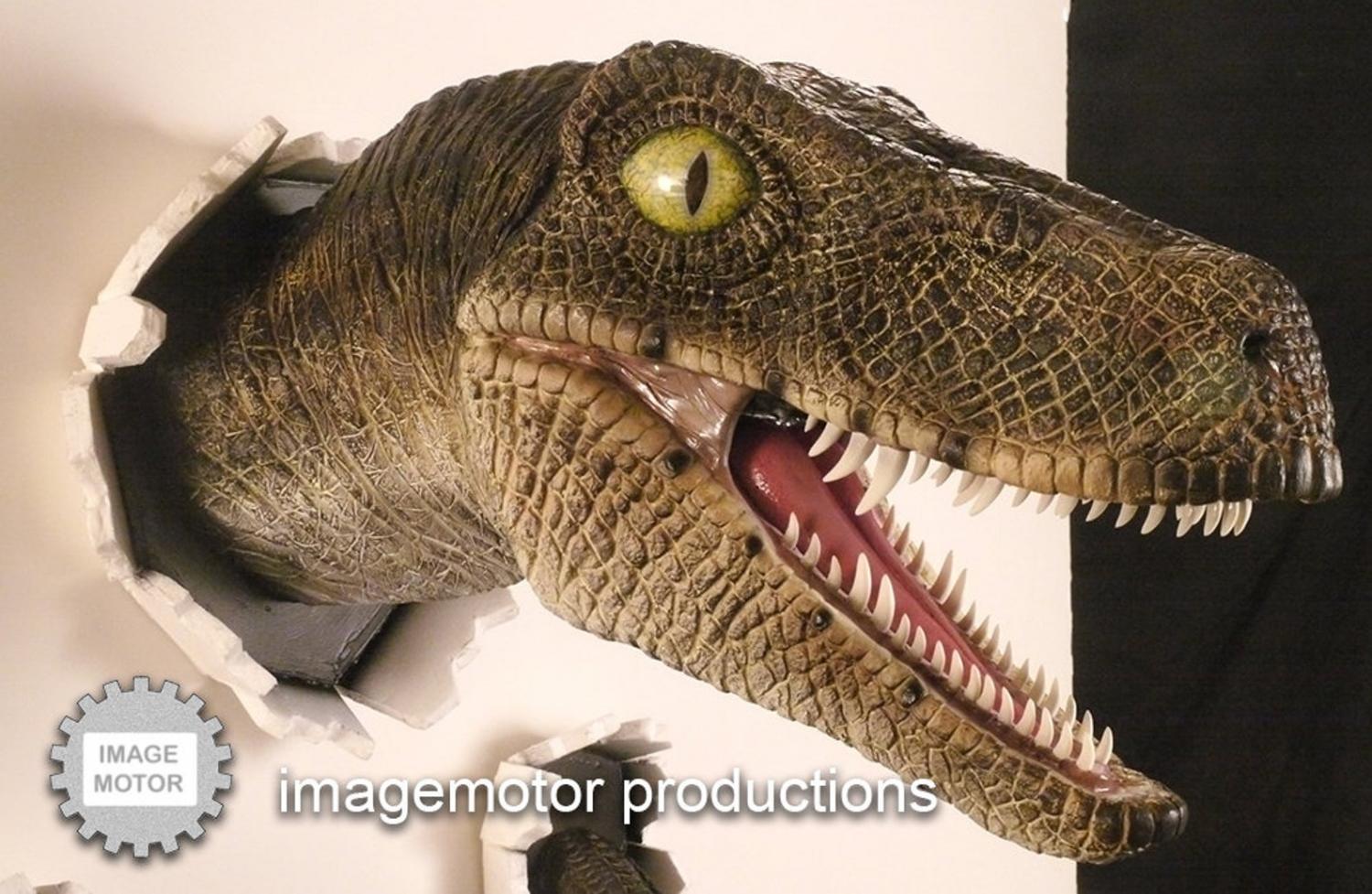 Whether you decide to add this lovely raptor to your home, room, or office for Jurassic Park nostalgia or not, this dinosaur wall decoration is the perfect handmade wall prop for anyone trying to recreate the ever-invigorating feeling of… a velociraptor poking its head and claws through the wall.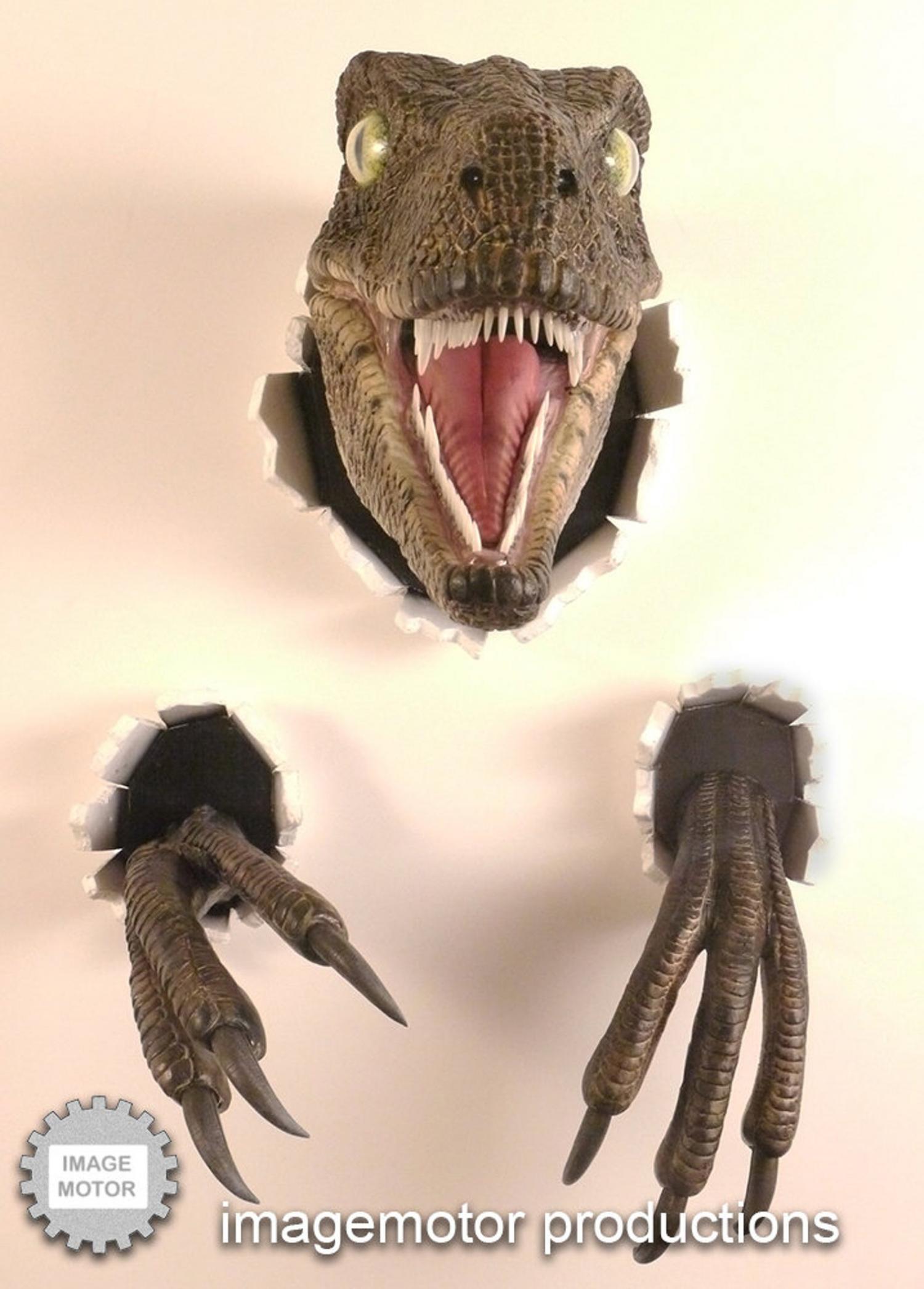 The same shop also makes a few other wall busing dinosaurs that you can hang in your child's bedroom, including a T-Rex, and a Dilophosaurus, as well as a Mosasaurus (water dinosaur). Find a link to get each one below each image.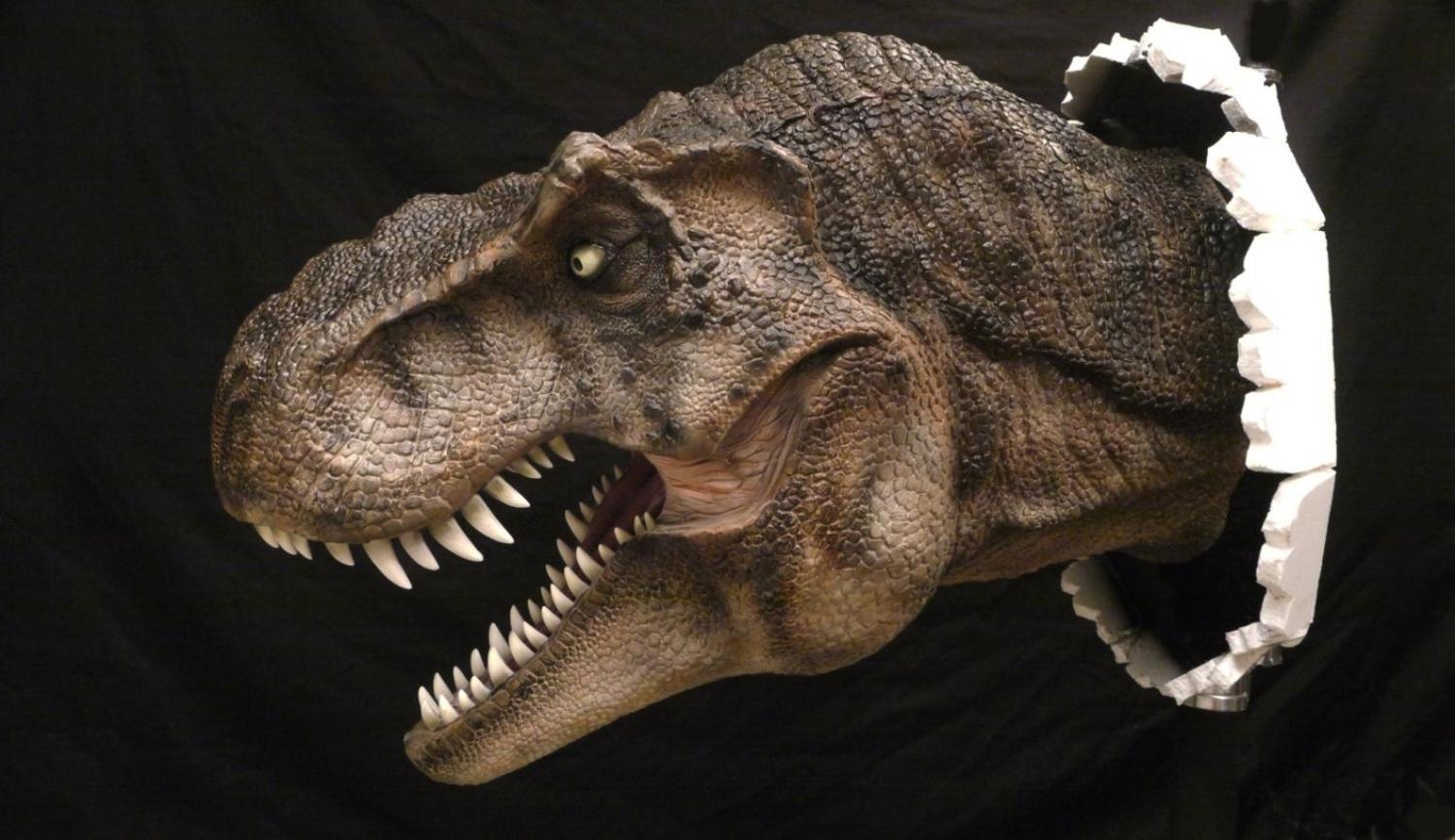 Get this one here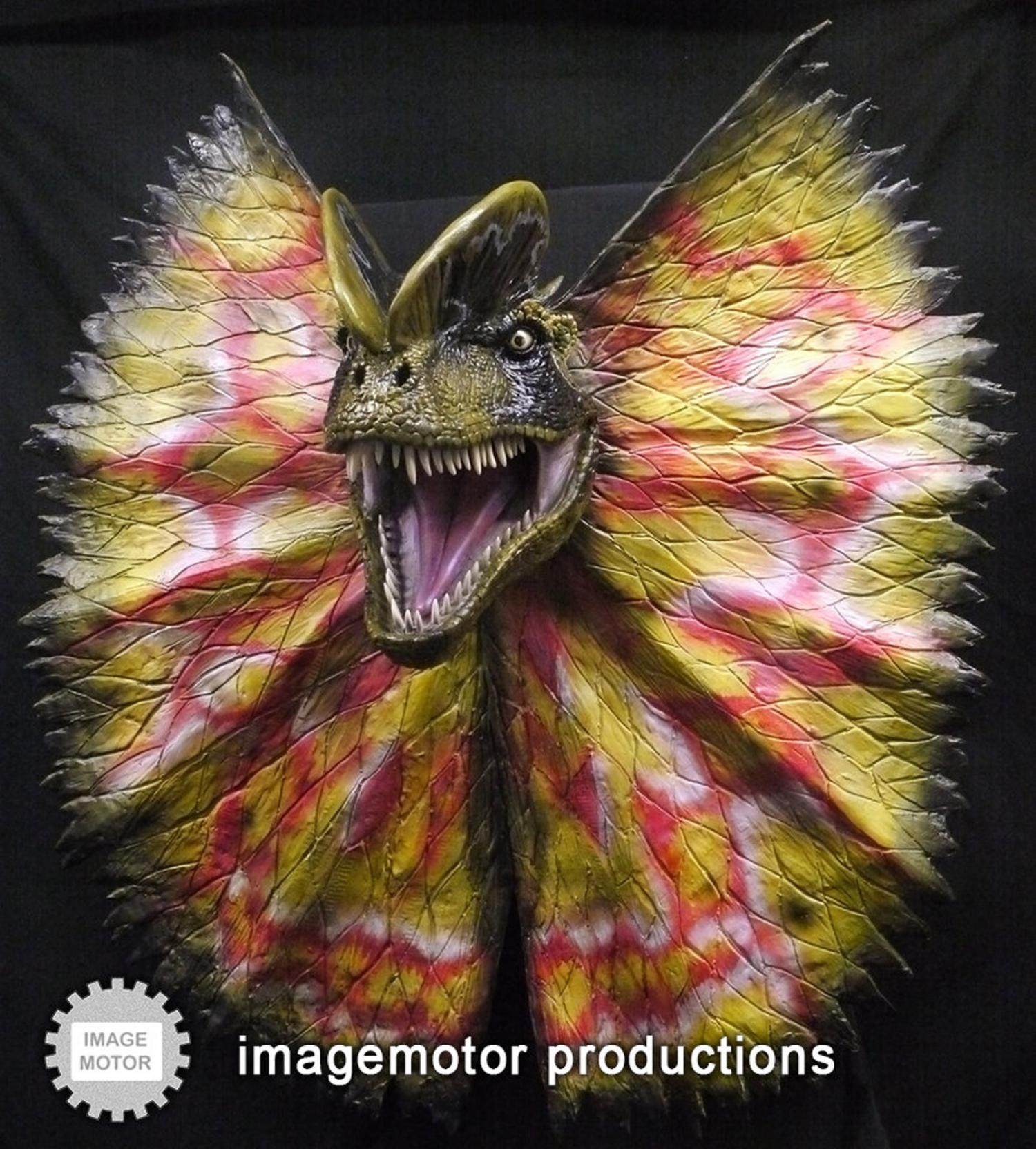 Get this one here