This 'The Shining' Bookend Recreates The Infamous Here's Johnny Scene
By Ryan on 10/21/2021 10:21 AM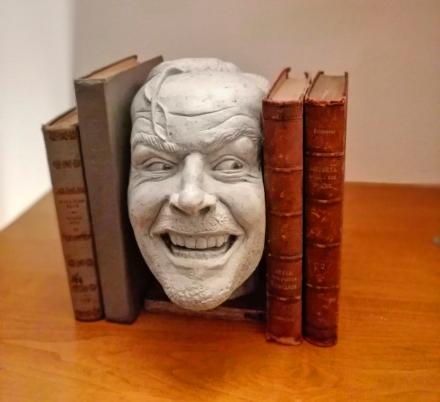 If you have a bookshelf full of Stephen King novels, then you're going to love the next OddityMall feature – and perhaps even more so if you're a fan of the movie adaptation of "The Shining," with Jack Nicholson and Shelley Duvall. Introducing the handmade Jack Torrance bookend, the perfect thing to hold your books up, and to remind you of that scary scene in "The Shining" movie adaptation.
This "The Shining" bookend features Jack Nicholson, playing Stephen King's Jack Torrance, as he chases down a frightened Shelley Duvall, playing King's character Wendy Torrance. The bookend from "The Shining" comes from the iconic scene where Jack axes down a bathroom door, sticks his face in, and says "Heeeere's Johnny," at a frightened Wendy – perhaps one of the scariest moments in that era of cinema.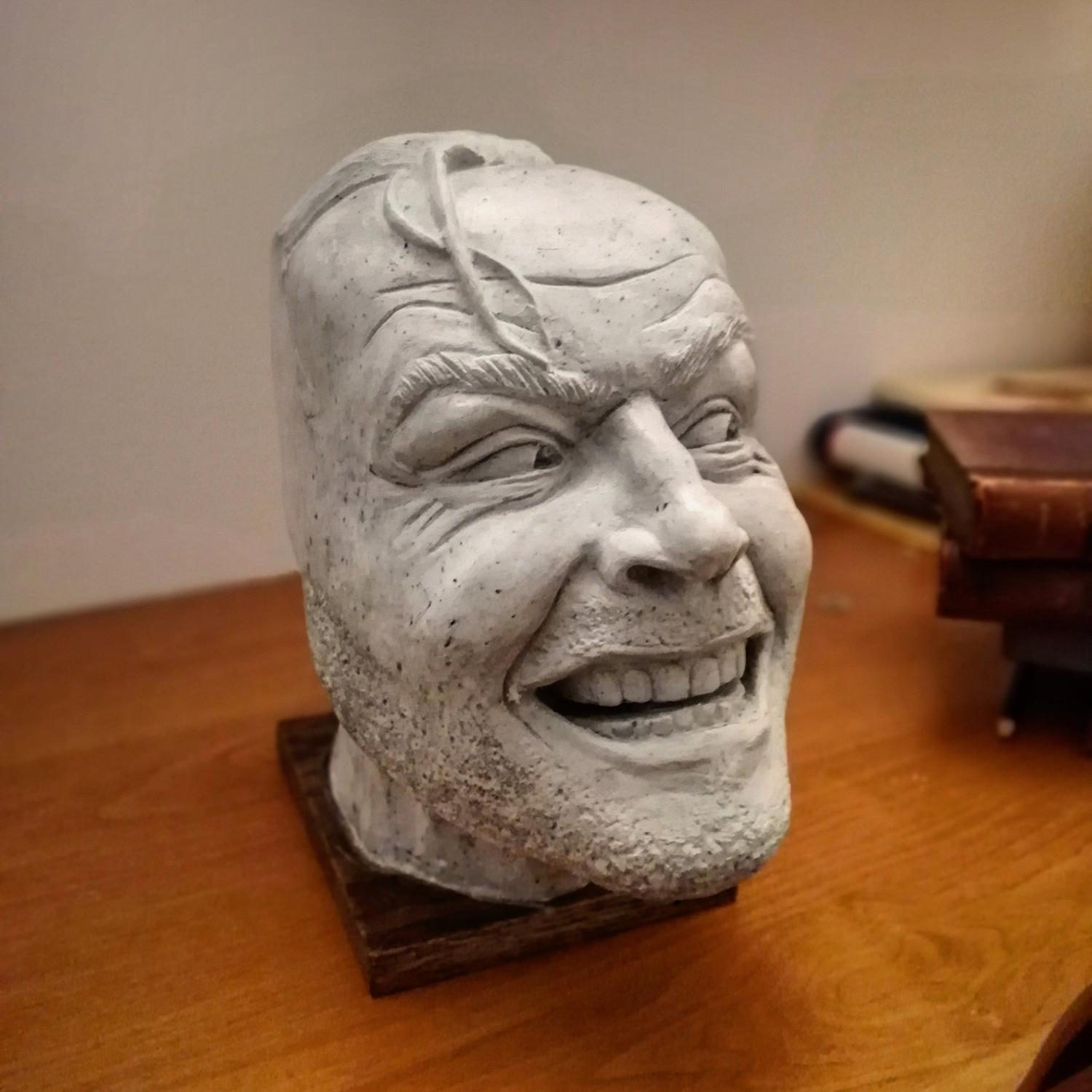 This handmade Shining bookend sculpture is made from clay, ceramic gypsum, and resin, and it features lifelike sculpting of Jack's very creepy face. The Jack Torrance head is held up by a small, subtle platform, which keeps the bookend steady, even when holding up surrounding books.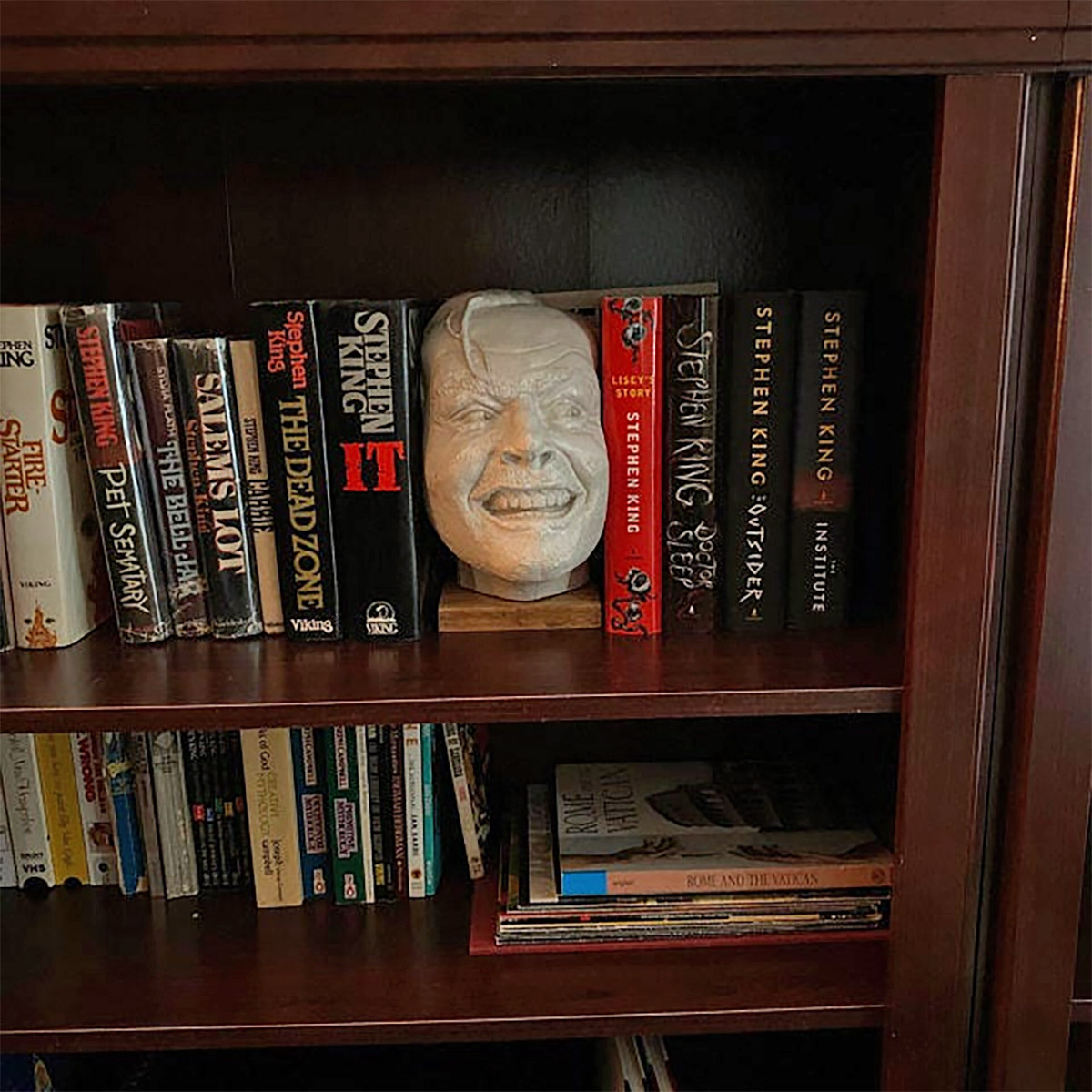 On either side of the face from "The Shining," there are flat surfaces to rest books upon, which will emulate the illusion of the door from the movie, letting Jack's face stick through creepily.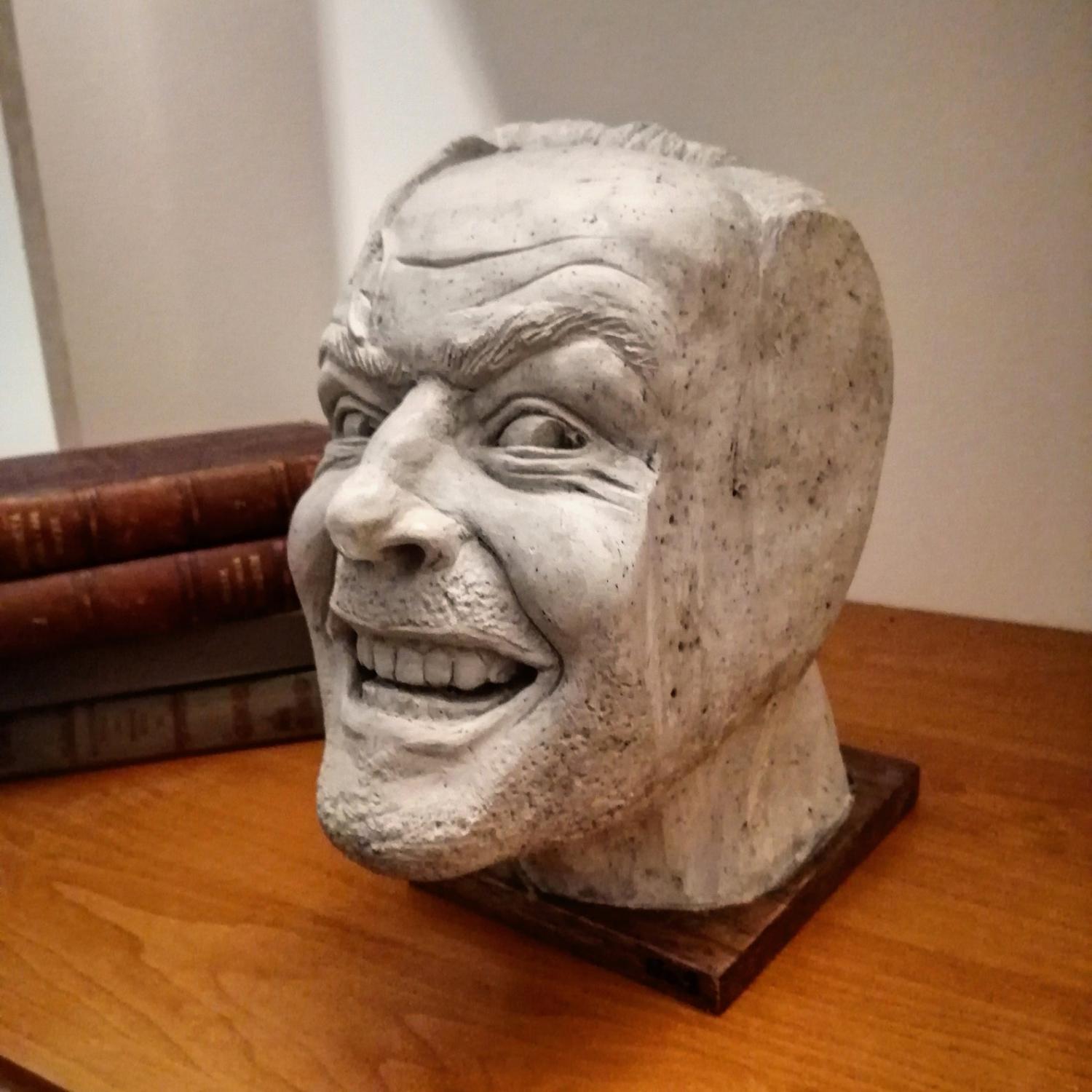 At 11.8 inches tall by 7.8 inches both wide and deep, this handmade Jack Torrance sculpture bookend is the perfect size and mass for holding up books, and it should fit in on just about any bookshelf.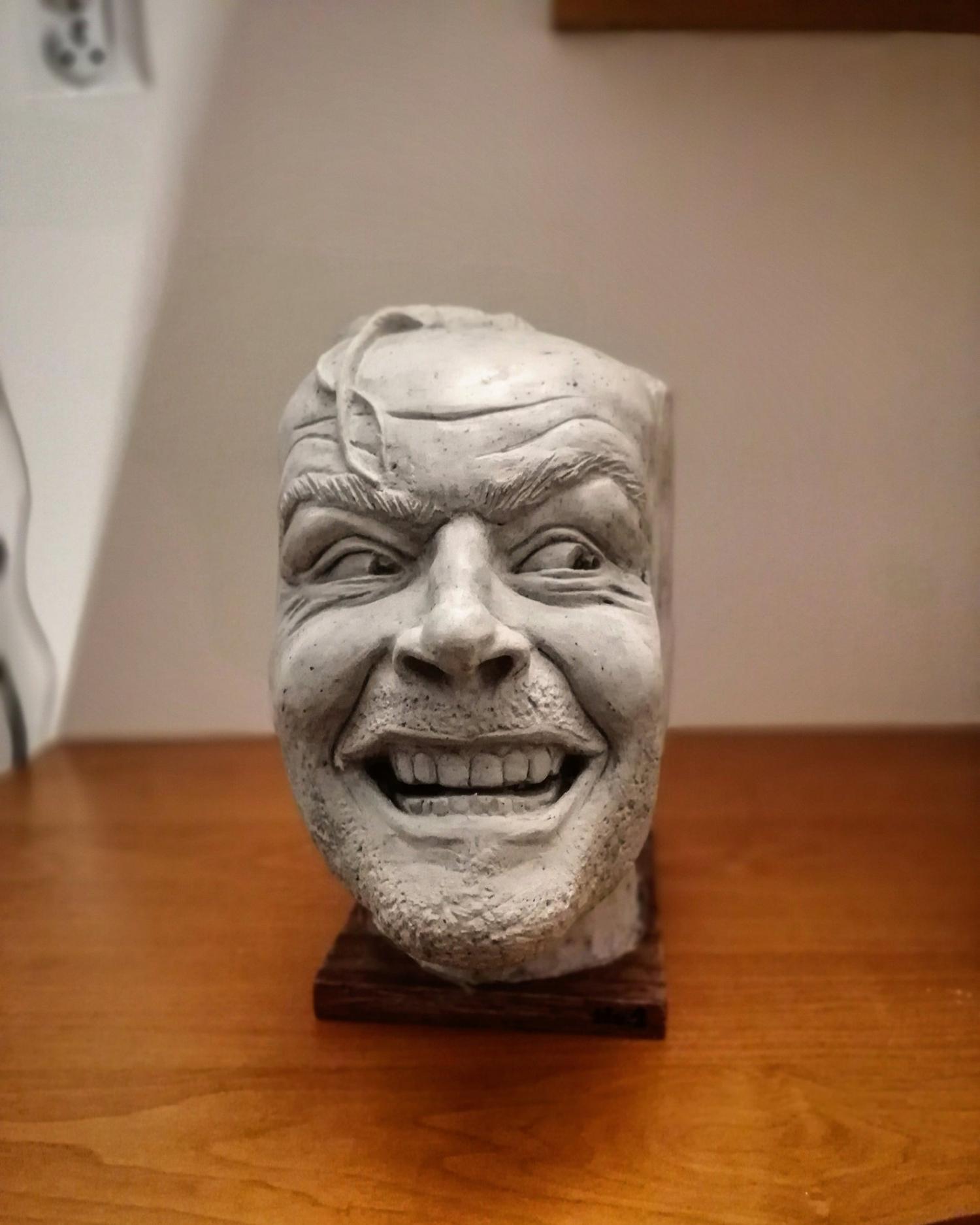 If you need a secondary or outer-end bookend, you can pair the "The Shining" bookend with these literal Lord Of The Rings Bookends, which will make it look like you have even more Stephen King novels, as long as your guests don't look at them for too long.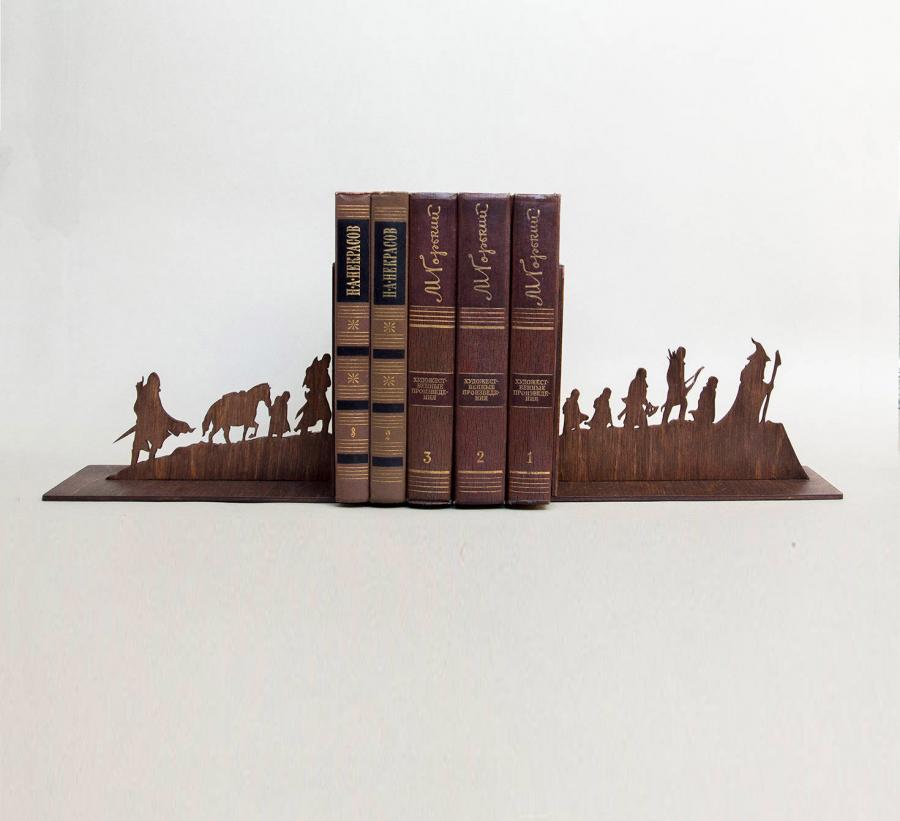 One reviewer, Kurt, is now hoping to purchase Stephen King's First Editions to display with the Jack Torrance bookend. In a 5-star review of the bookshelf from "The Shining," Kurt wrote, "Words cannot describe this....I LOVE it and now have to start looking for Stephen King First Editions to display with it!"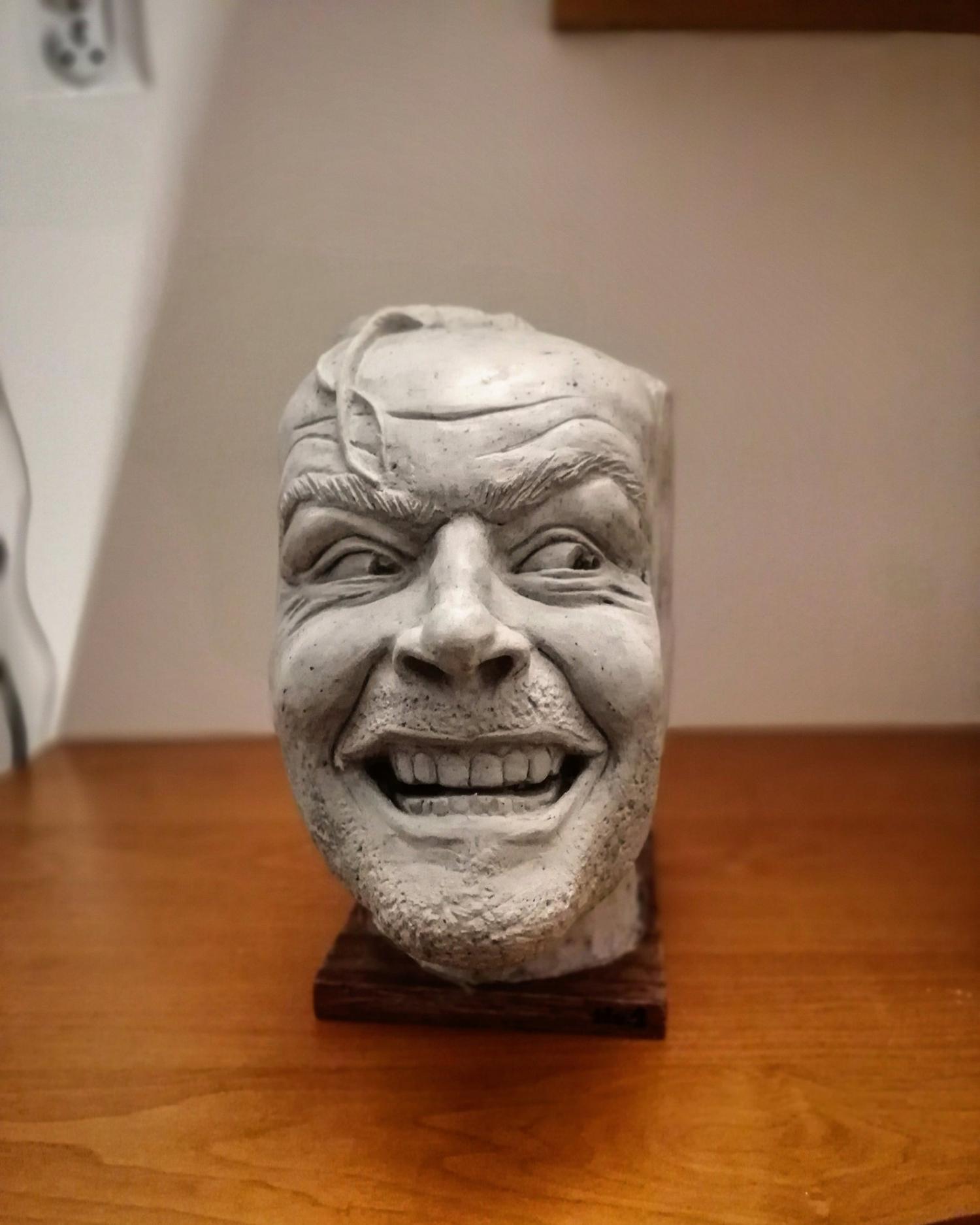 Whether or not you have even read the Stephen King novel, however, "The Shining" bookend features one of history's most iconic film scenes, and one we probably wish we could forget! This Jack Torrance bookend is an excellent addition to the room for any fan of "The Shining," and it's worth every penny.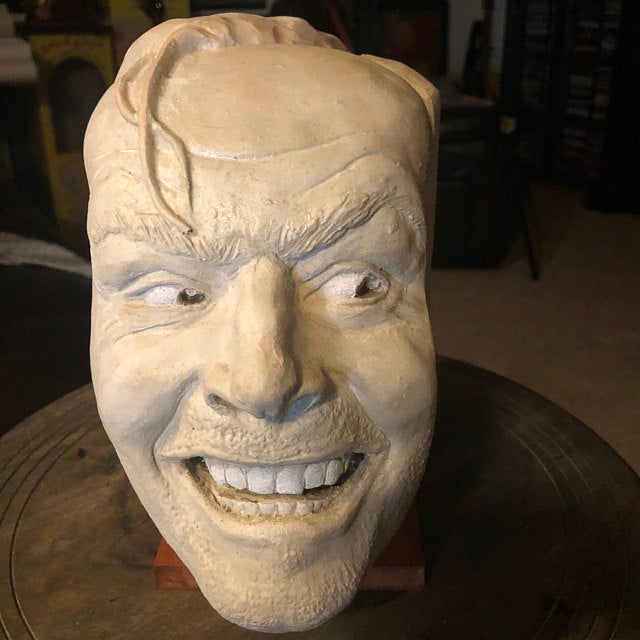 The Shining Bookend is completely handmade from clay, ceramic gypsum, and resin!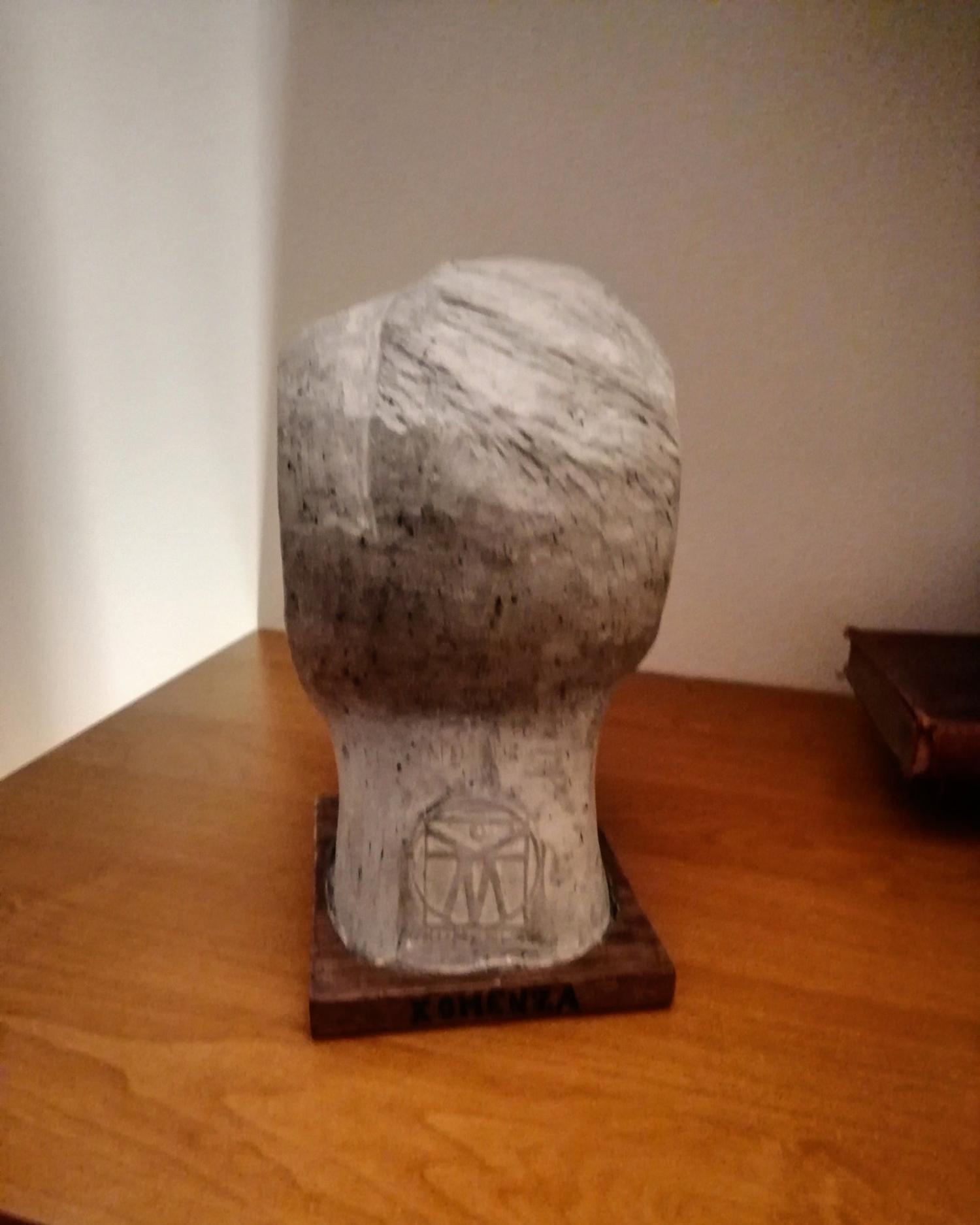 The Here's Johnny bookend measures 7 inches tall x 4.3 inches wide.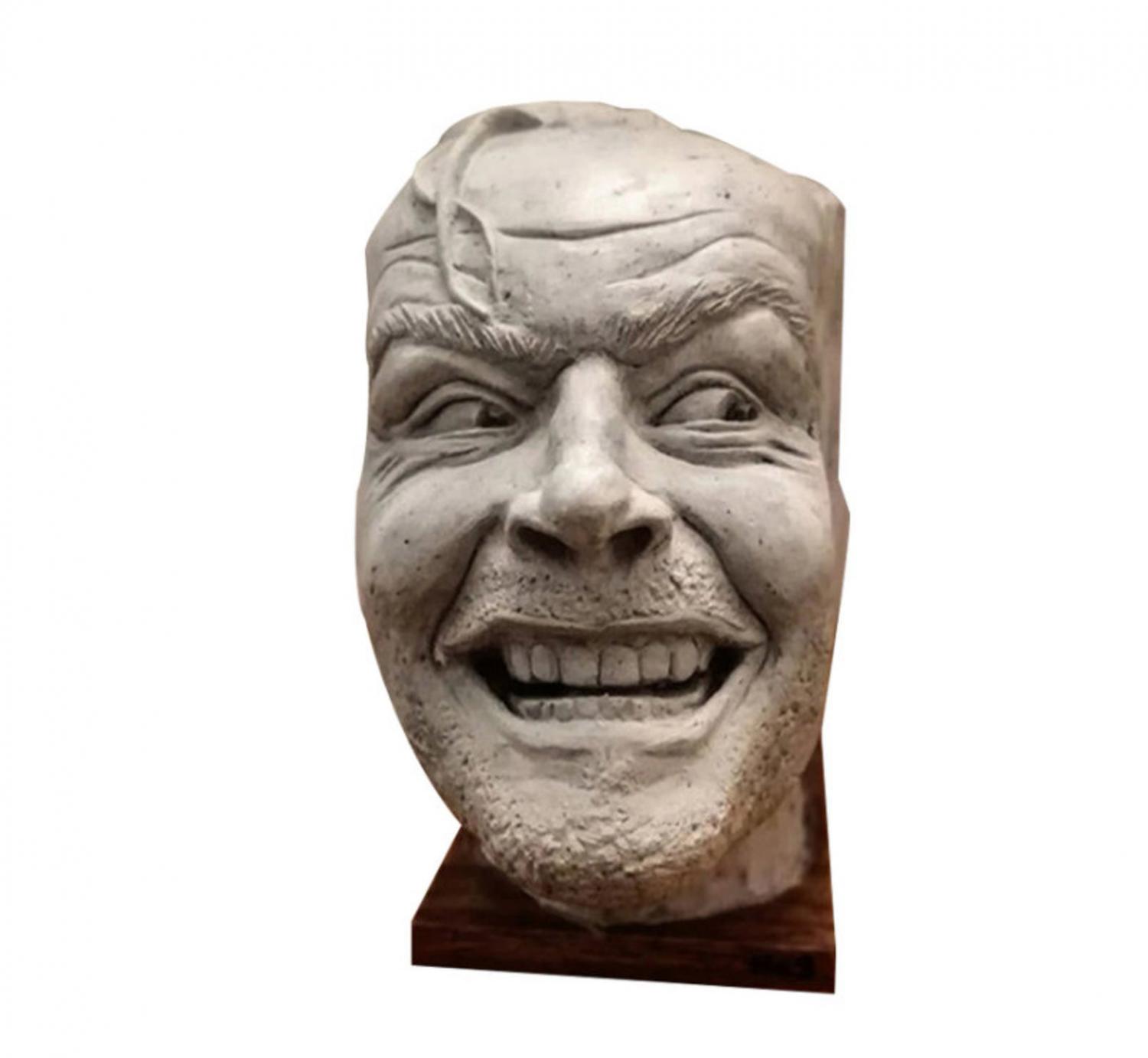 If you're a huge fan of The Shining, Jack Nicholson, Stephen King, or Stanley Kubrick, you may need this incredible bookend sculpture!