You Can Get a King's Throne Toilet, and Yes It Play Music When You Open The Lid
By Ryan on 10/09/2023 9:08 AM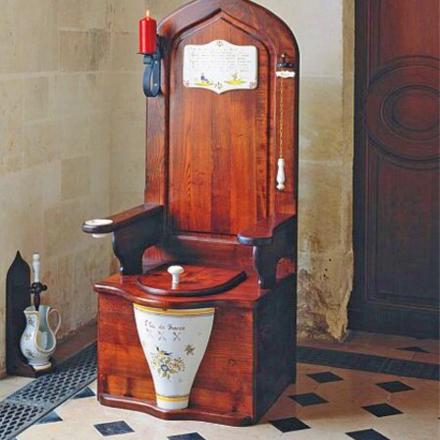 If there's one way to show people that your king of your own castle, you can usually direct them to your toilet, where you truly sit like a king. Though now-a-days, that's really not the case. Well, until now. You can now get a throne toilet that's fit for a king. In fact, this throne toilet is an exact replica of the same toilet that King Dagobert used, who ruled over France from 629 AD - 638 AD.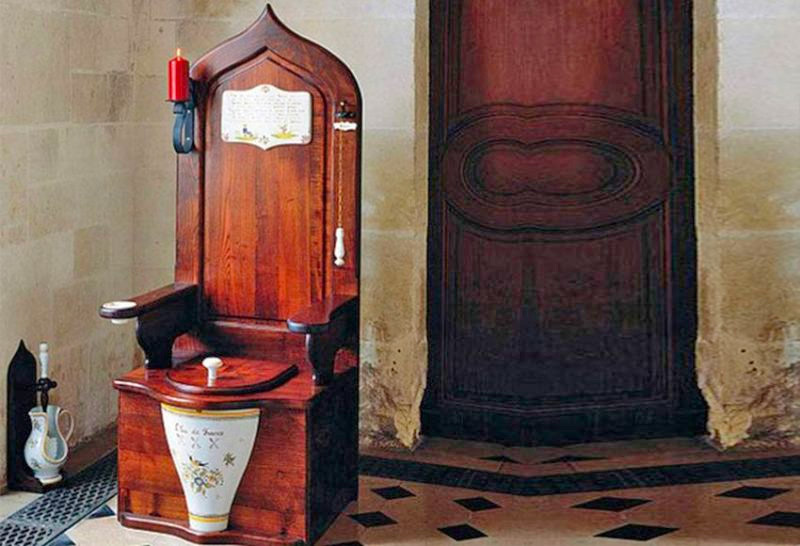 Why anyone would install a normal toilet in their master bath anymore is beyond me... Assuming you can afford the hefty price tag. This throne toilet is truly fit for a king with features that might be a little surprising! (see below)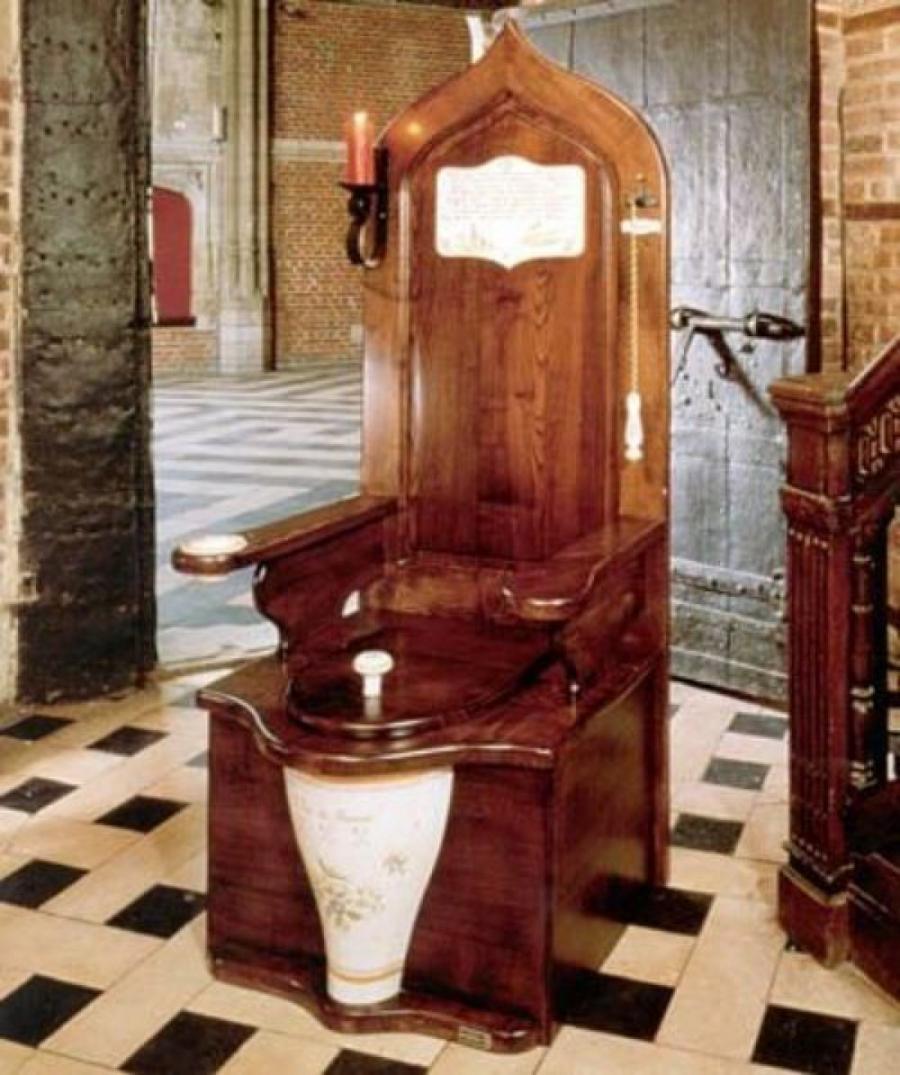 For starters the throne toilet stands a massive 5.3 feet tall and is made from a luxurious looking wood, which will ensure that everyone who sees the toilet knows that a king lives here, and here is where thou lays his dumps.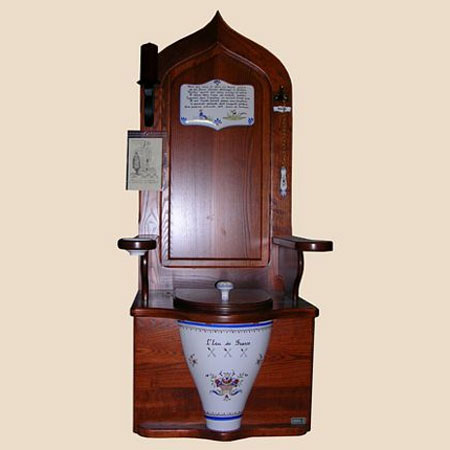 What's the best feature of the this king's toilet throne? Well, it has to be the song that gets played whenever you open the lid! Each time you pop the toilet lid open, the classic french children's song Le bon roi Dagobert plays from a speaker within the toilet! That song is actually about King Dagobert, who the toilet is made after! Oddly enough, the song is about King Dagobert arriving to a council meeting late with his trousers on inside out.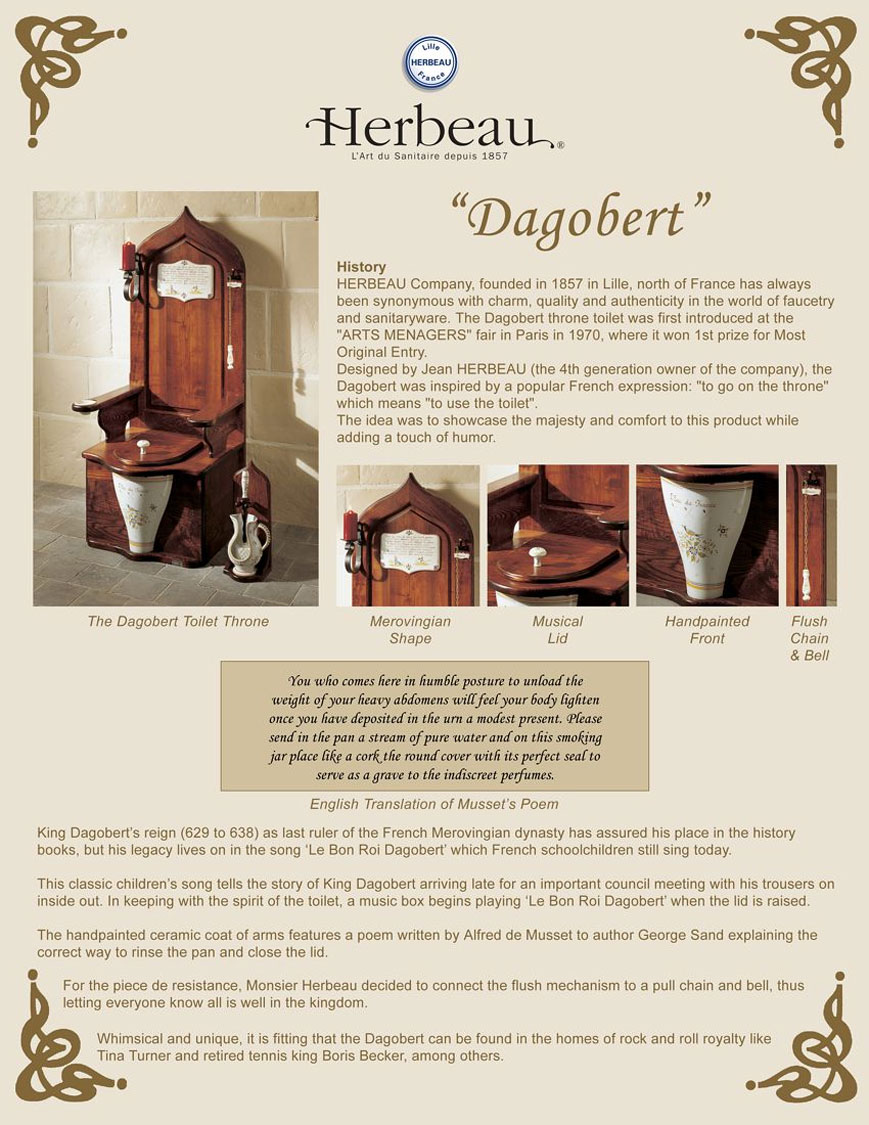 Also, another awesome feature is the flusher. No king would bend down and push a standard flush lever. This throne toilet has it's own flush chain that sits at standing height. So just give it a pull once you're done emptying thy bowels, and it'll swiftly be vacated. The flusher of course has a bell on it, so that all will know that the king is done doing thy business. Perhaps the bell was used the signify to the toilet cleaners as well...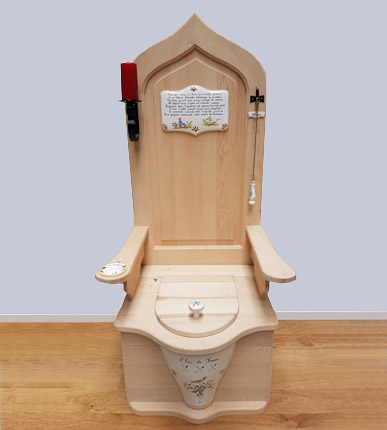 Opposite of the pull chain flusher sits a candle holder where you can keep your throne nicely lit for mid-night dark poo sessions.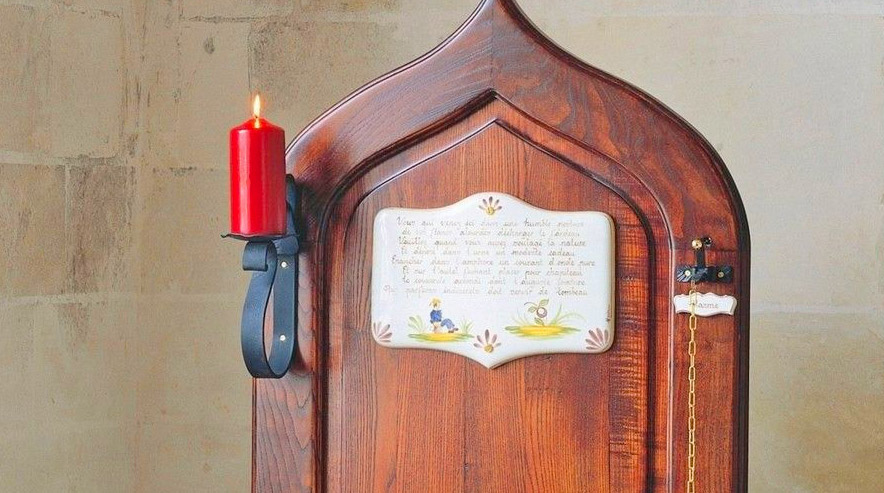 Of course what would a king's toilet throne be without massive wooden armrests along with an integrated cupholder in the right arm rest?!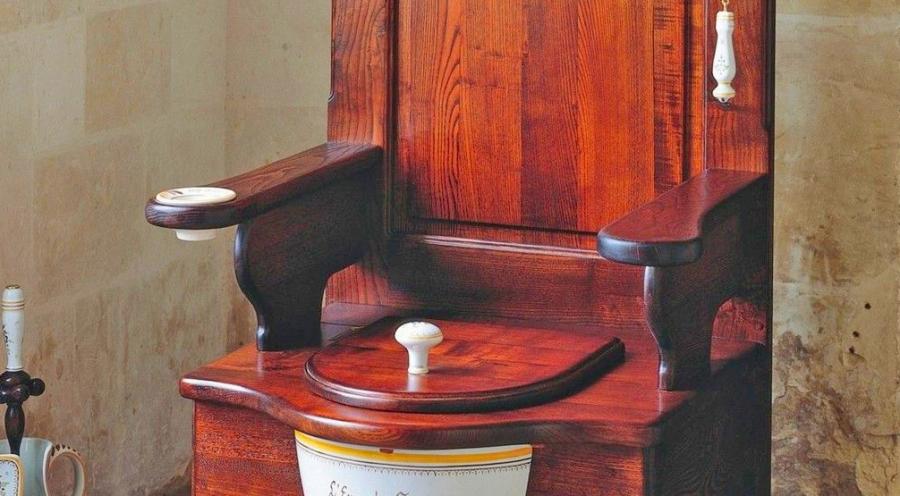 You'll of course also need a matching toilet scrubber with a matching toilet scrubber holder!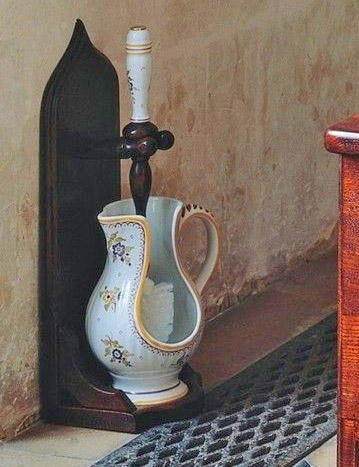 In the middle of the wooden back rest of the throne toilet sits a customized sign that reads:
"You who comes here in humble posture to unload the weight of your heavy abdomens will feel your body lighten once you have deposited in the urn a modest present. Please send the pan a stream of pure water and on this smoking jar place like a cork the round cover with its perfect seal to serve as a grave to the indiscreet perfumes."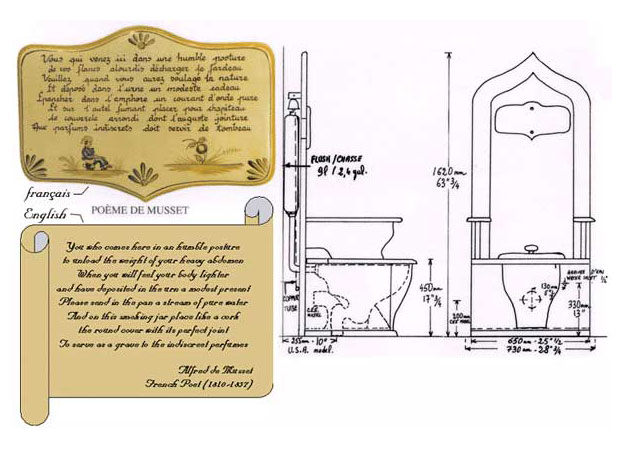 Officially named the Dagobert Toilet Throne, the unique toilet was originally created back in 1970 and was shown at a fair in Paris where it actually won first prize in the "Arts Menagers" contest it was entered into.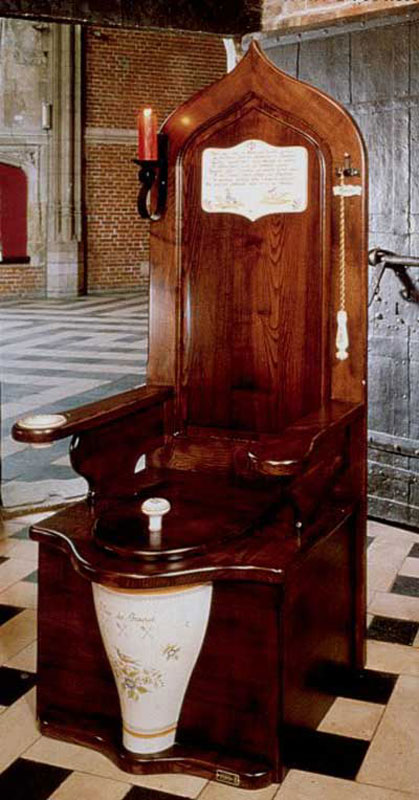 The throne toilet can actually be installed to your plumbing system, so yes you can actually use it. And no, you don't have to scoop out your poo from the porcelain base attached to the bottom of the throne.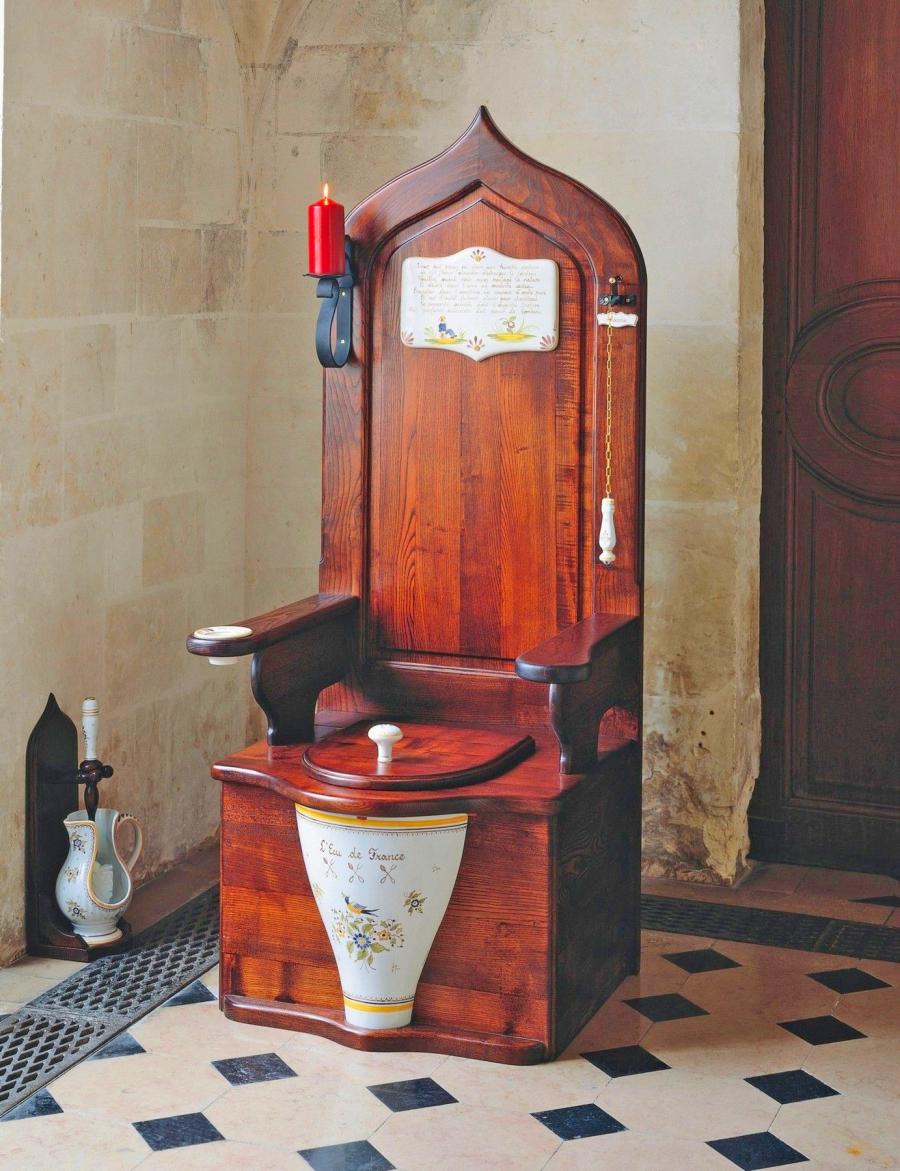 The wooden king's toilet throne comes in two different finishes to choose from, including a darker finish and a lighter finish!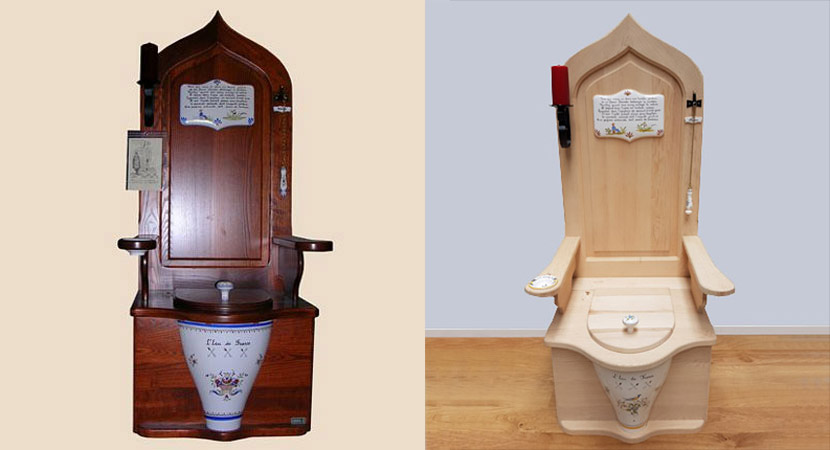 You can also customize the front of the throne toilet's porcelain base with a bunch of different patterns to really give it your own look thats customized to your own castle!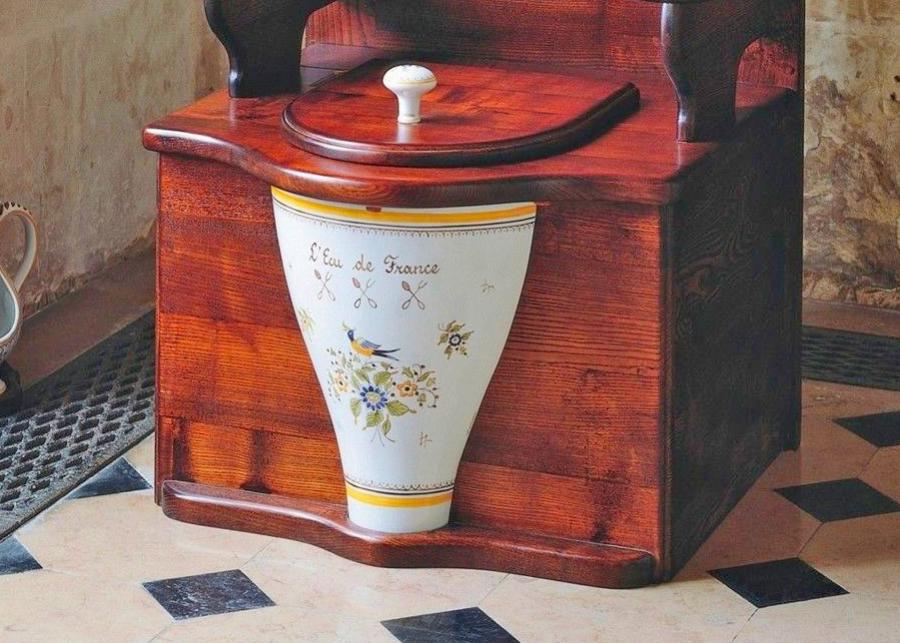 You can get the king's throne toilet QualityBath website for a hefty price of around $10,000!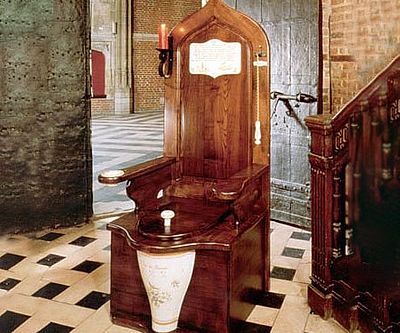 Check out the king's wooden toilet throne being flushed via the video below!
Subscribe To Our YouTube Channel