These Beautiful Fake Metal Logs Are A Perfect Addition To Your Existing Outdoor Fire Tables
By Ryan on 04/13/2023 9:31 AM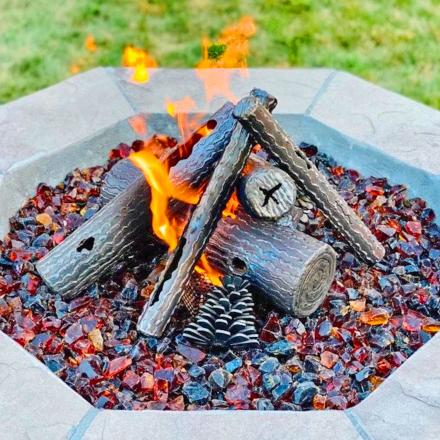 If you have a gas fire pit, you might be missing out on the fuzzy, warm feeling that comes from sitting around a wood fire pit. Sure, a gas heater can keep you about as physically warm as a wood fire pit, but sometimes you just want to feel like you're sitting around a wood campfire — even from the comfort of your own backyard.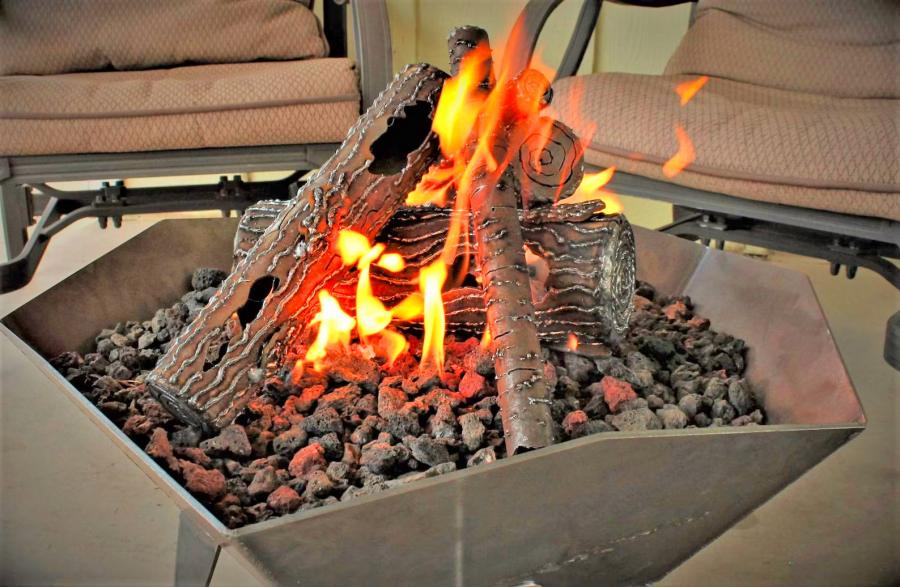 Credit: CumbresDesign
Well, now you can pretend you're using wooden logs in your gas fire pit, without the hassle of having to throw new wood on the fire, and with the added benefit of something beautiful and handcrafted to look at while you do.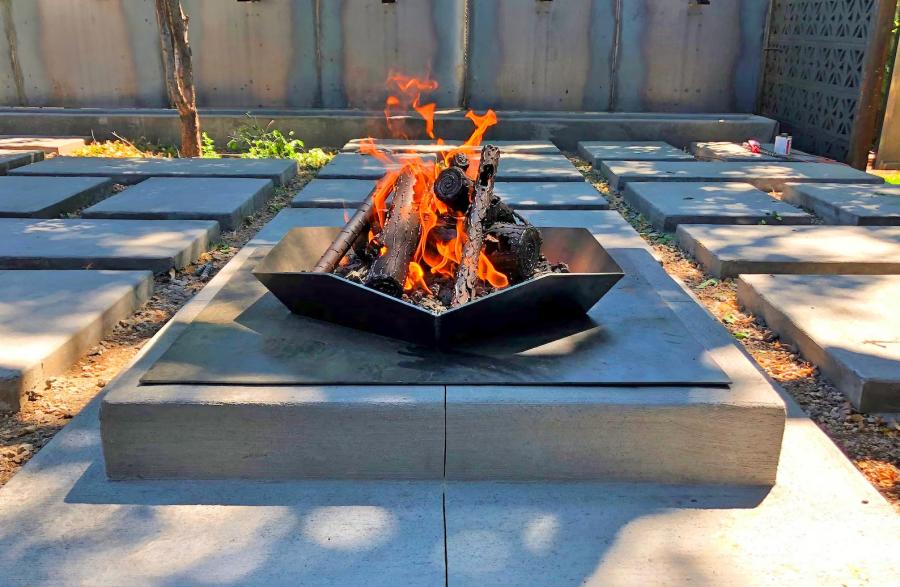 Credit: CumbresDesign
Introducing these awesome, handmade steel fire pit log sculptures which are made to look like real fire wood despite being entirely made from metal. Credit: CumbresDesign
On top of being able to sit directly in your gas fire pit without fear of being burned or damaged, these metal fire pit logs also include strategically placed holes to help channel the fire through them, offering an authentic-looking fire and added warmth for those sitting around it. Credit: CumbresDesign
Purchase of this fake fire pit log set for gas fireplaces comes with a total of five different metal logs that range in diameter. The steel gas fire pit logs come in lengths of between 12 and 16 inches (30.48 and 40.64 cm), with one measuring 4.5 inches in diameter (11.43 cm), two measuring 3 inches in diameter (7.62 cm), and two more measuring 1.5 inch in diameter (3.81 cm). Credit: CumbresDesign
In addition to the heavy-duty metal logs, you can also add handmade metal pinecones, which offer added aesthetics to match that of a classic campfire. Credit: CumbresDesign
The shop also notes that the logs and pinecones are made from a bare steel and look as such, though they will slowly rust over time to give more of the appearance of natural wood. Credit: CumbresDesign
In addition, the shop says the thick steel of the logs ensures they will "last a lifetime," and that each metal firewood log is crafted by hand so that each unit is unique, while bearing similar characteristics to the others made. The shop also notes that buyers can contact them to set up a custom sized metal fire pit log or a specific appearance. Credit: CumbresDesign
These fake propane fire pit logs ship for free from the shop in Aurora, Colorado, and the shop estimates that orders take between 9 and 16 days to arrive for domestic buyers. While the shop doesn't accept returns on the metal logs, most buyers have high praise for the handcrafted fire pit sculptures. Credit: CumbresDesign
In a five-star review of the metal firewood, Allen wrote, "These logs are awesome! Great quality and really help hold heat around the fire pit." Credit: CumbresDesign
While these are the first propane fire pit logs we've featured and we haven't seen many propane fire pits come across the OddityMall desk, you can find a number of cool wood fire pits that may offer a suitable alternative for you. Some of our favorite wood fire pits have included this beautiful hanging fire pit, this Death Star fire pit, the tiered cooker ultimate fire pit, or this Lord of the Rings Sauron fire pit. In any case, these steel firewood logs are the perfect way to entertain guests heading into the warmer months, offering increased height for your fire pit's flames for more warmth, as well as a beautiful aesthetic that will remind you of your time spent around the campfire. Credit: CumbresDesign
You can buy these steel fire pit logs from CumbresDesign on Etsy for $319, or with an additional pinecone or two for $357 or $393, respectively. Credit: CumbresDesign