This Creepy Metal Skeleton Toilet Paper Holder Is Perfect For Horror Lovers
By Ryan on 01/25/2023 11:59 AM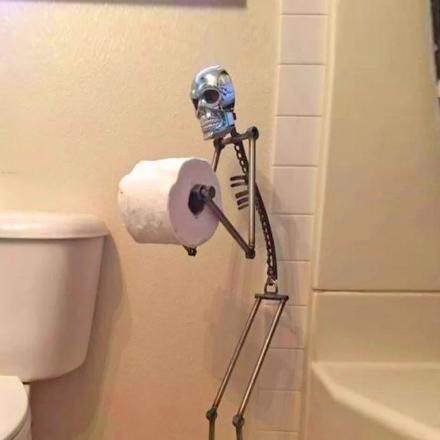 Going to the restroom is something we all must do, and it's nice to have a pleasant experience while you're there. This can be aided with good bathroom decor, which goes for everything from the wall hangings right down to the toilet paper holder you offer your guests. And for those that are fans of creepy decorations and handmade metal sculptures, this next toilet paper holder may be just the thing to keep your guests comfortable — or properly creeped out.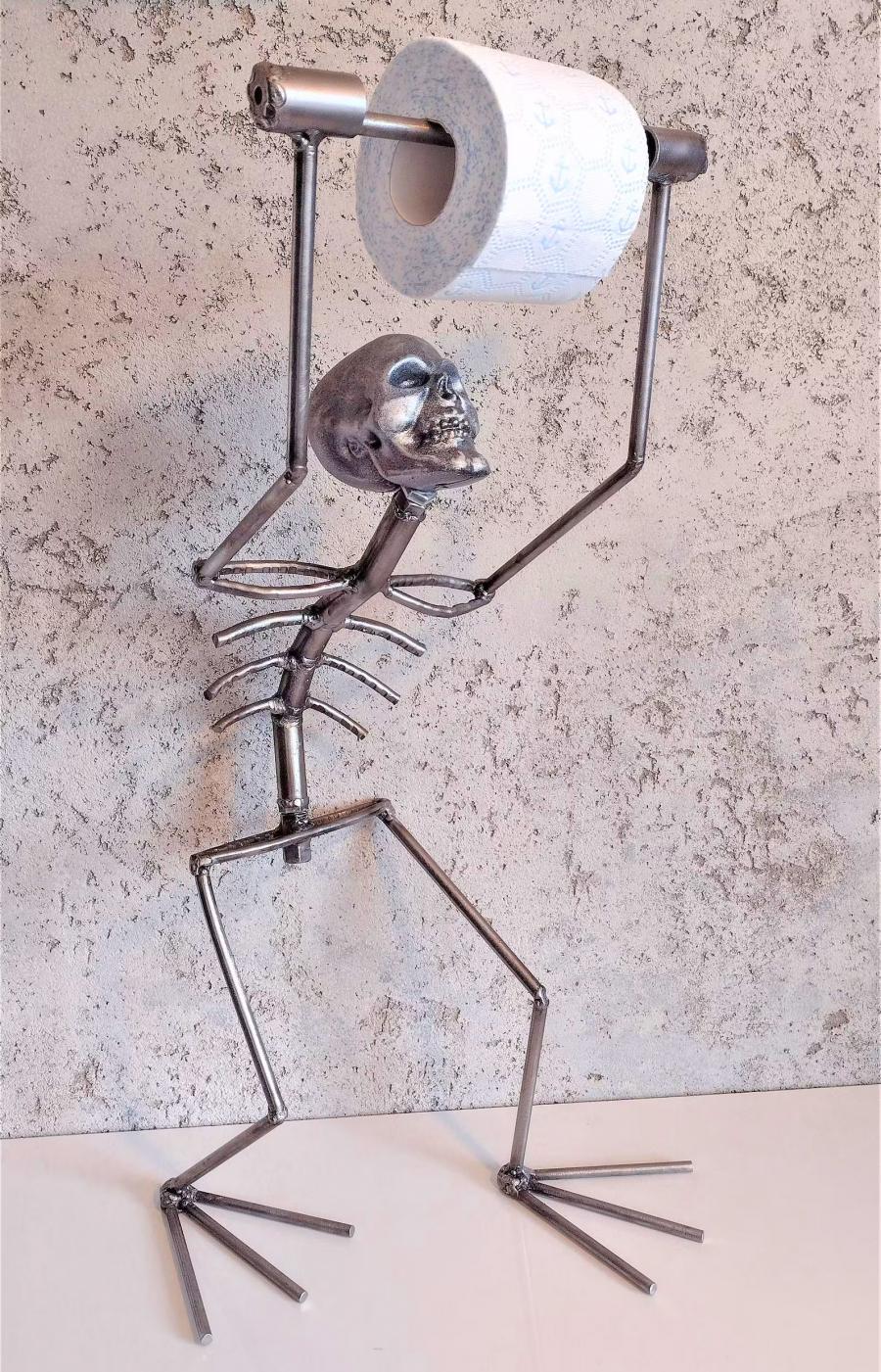 Check out these metal skeleton toilet paper holders from ArtMetalPoland on Etsy, which offer a fun welded metal sculpture that can help out around the house, too. This fun skeleton toilet paper holder and sculpture will look at the toilet user as if to say, "Please use a little bit of my toilet paper, it's so heavy!"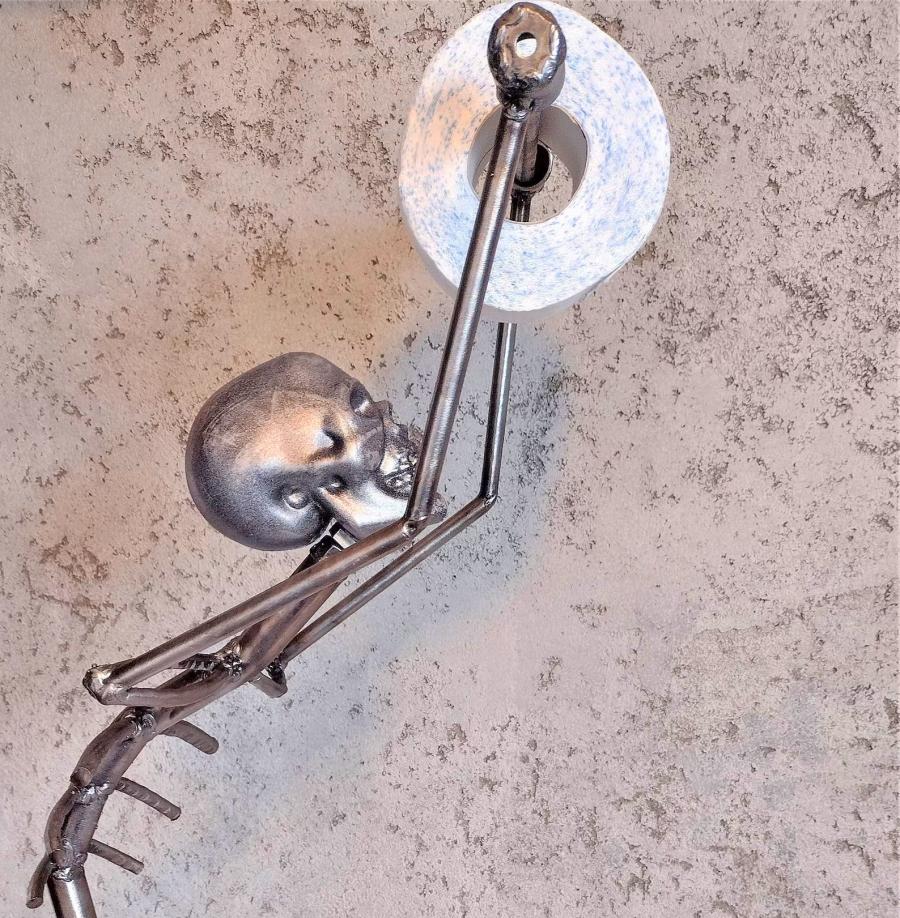 "Your Butt Napkins My Lord!" - This guy probably
This welded metal skeleton toilet paper holder is made from recycled metal scraps, with the exception of the skull, which the shop owner says is made from plastic. Still, even the skull looks like metal, coming with a simple, brushed paint job that looks similar to the welded metal parts.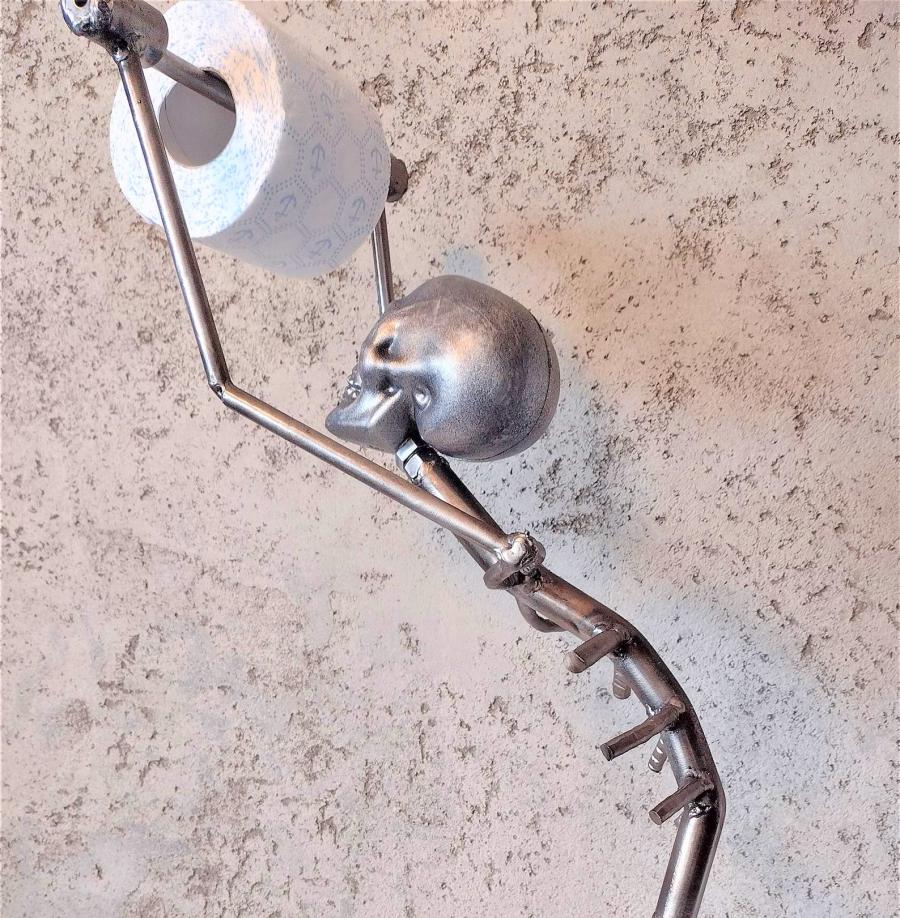 The welded toilet paper holder includes a skeleton with simple feet with three forked ends each, and a basic body structure including thin legs, a back with ribs, and two shoulders, leading up to two arms that hold the toilet paper roll. This welded skeleton TP holder measures roughly 29.5 inches tall (75 cm), and is handmade by the seller, Wojtek.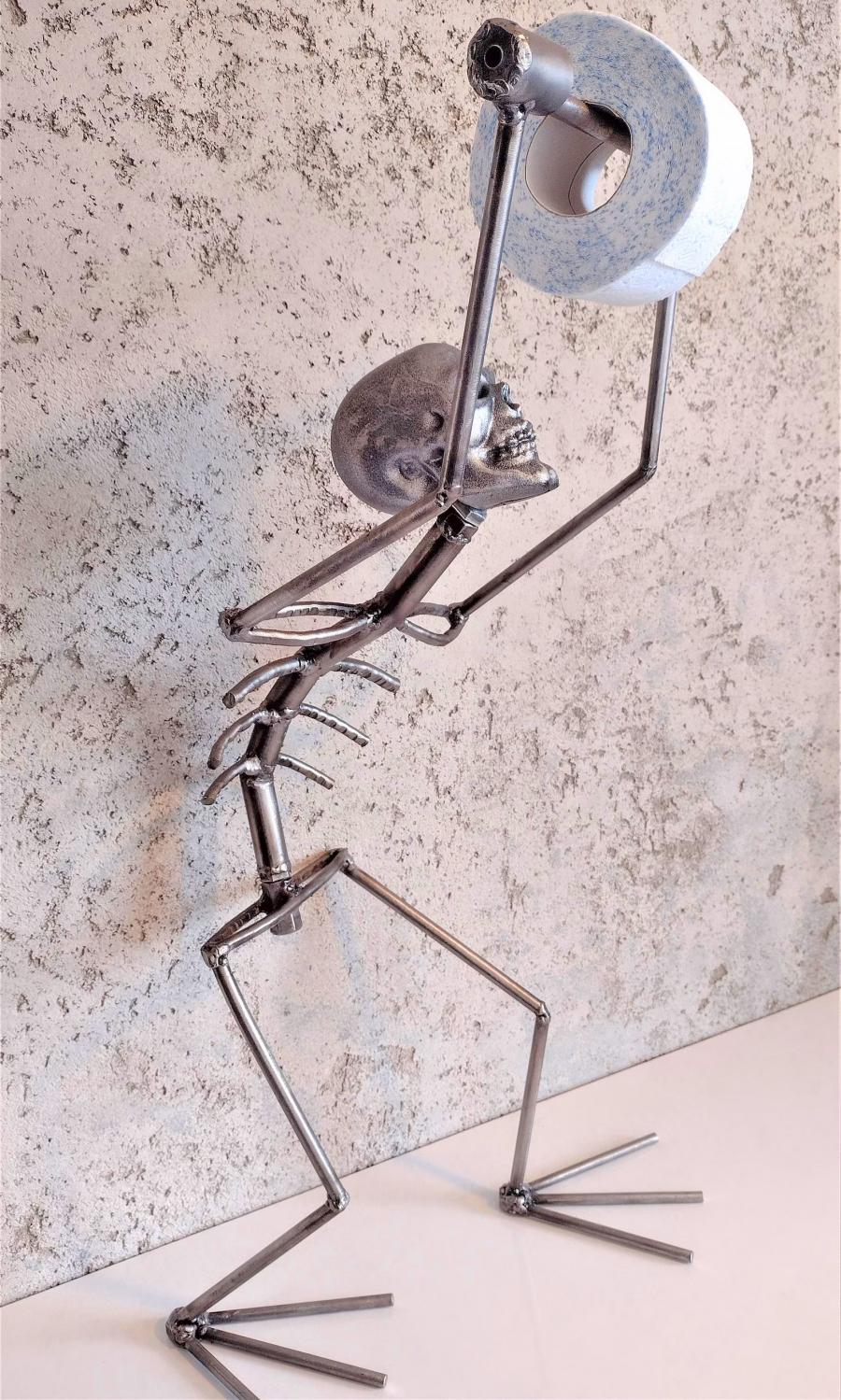 The shop also has a number of other welded metal skeleton works, including a hanging skeleton toilet paper holder, and other standing skeleton toilet paper holders in different positions than the one mentioned above. Some of the skeletons have slightly different skulls, while a handful of the other metal skeleton designs are dedicated to holding lanterns and other lights.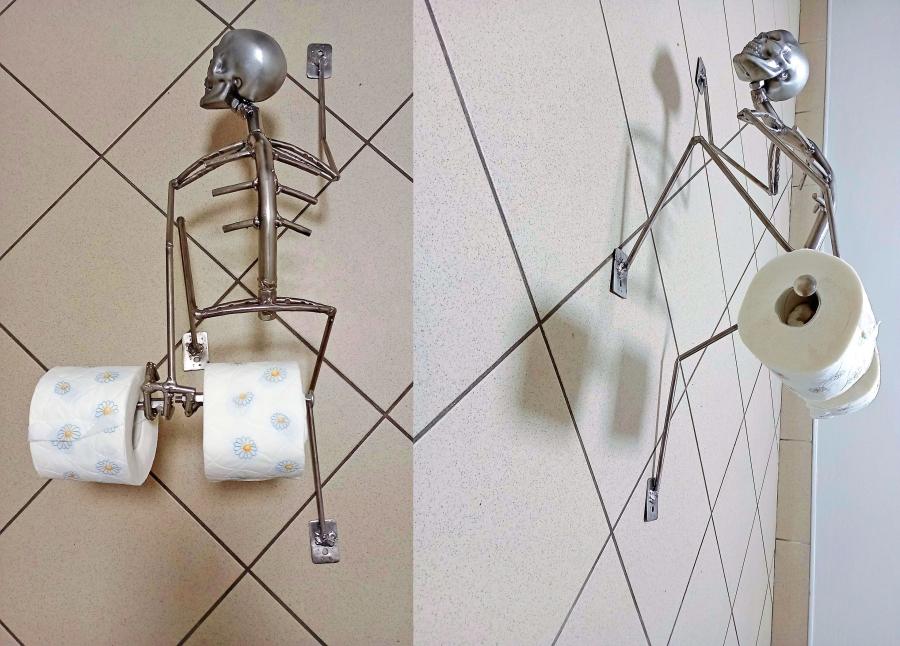 This metal standing skeleton LED lamp, for example, also measures about 30 inches tall (76.2 cm), and includes a simple LED lantern as the skeleton appears to be calling the viewer to come closer. Instead, this metal skeleton desk lamp has slightly smaller ribs and just two forked ends on each foot.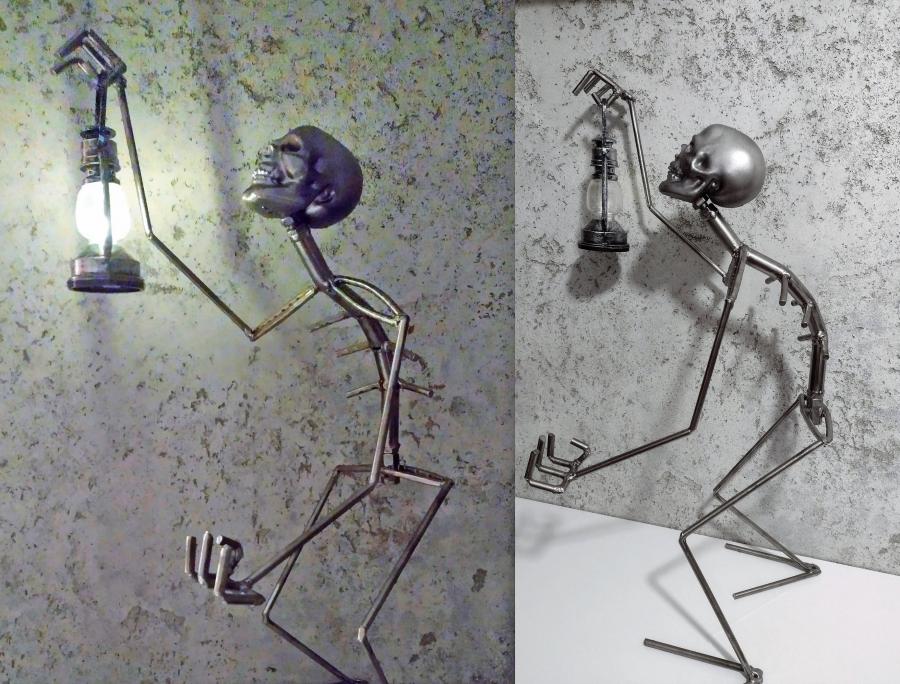 Another cool metal skeleton lamp option is this hanging skeleton LED lamp sculpture, which may work better for those hoping to hang their new skeleton sculptures. This one also includes a lamp hanging from its left arm, and it's built into a pose that appears to be climbing up the wall — not unlike the hanging metal skeleton TP holder shown above.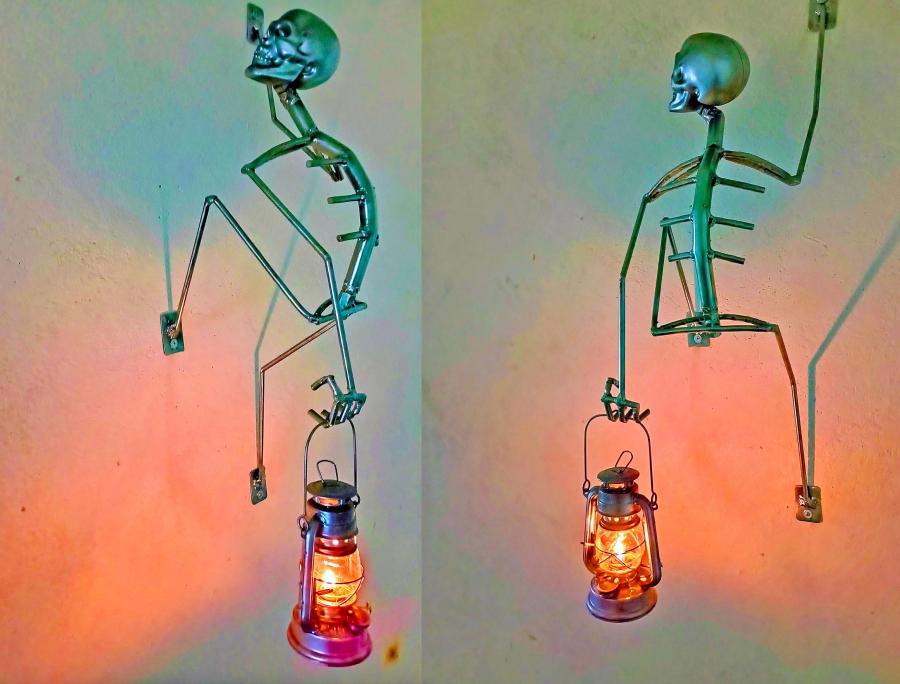 In one five-star review of the aforementioned standing metal skeleton toilet paper holder, Nicole wrote, "Perfect!!!! Surprise more than successful 👍"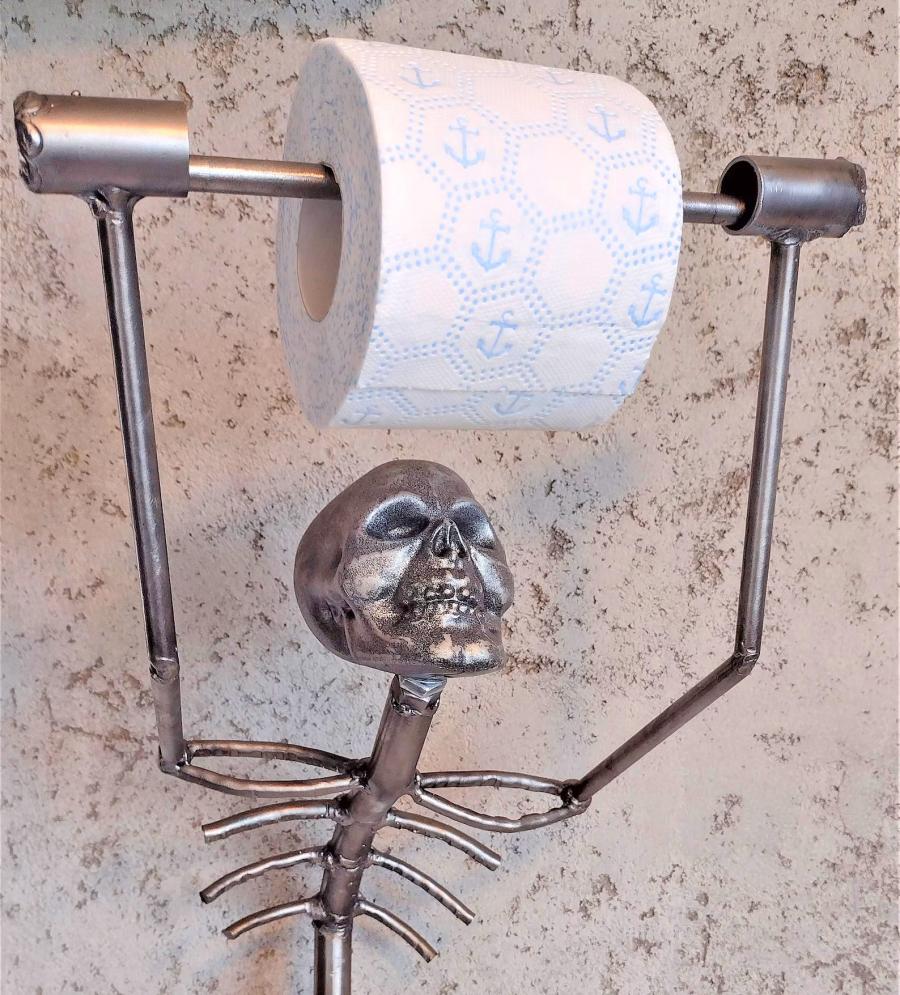 The creepy metal skeleton toilet paper holder ships directly from the ArtMetalPoland shop in Poland, and U.S. order delivery estimates can take up to 29 days to arrive after the date of purchase.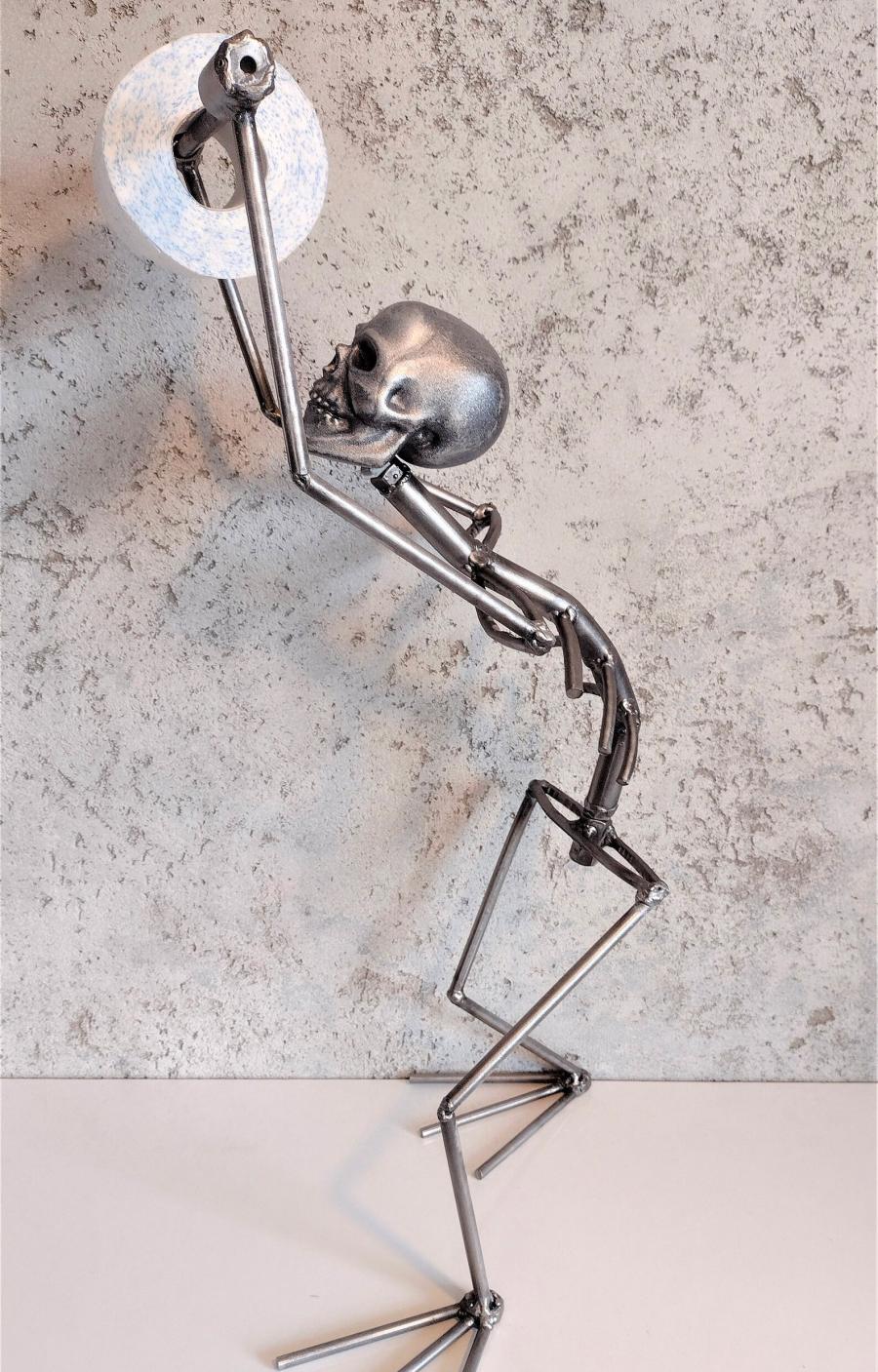 If you like this skeleton toilet paper holder or light holder and you're a fan of skeleton decorations in general, you might also like some of OddityMall's past skeleton features. Some of our favorite skeleton products include these skeleton lovers yard decorations, this giant skeleton yard decoration, this skull glasses holder or this coffin candle that melts into a skeleton — among many others still.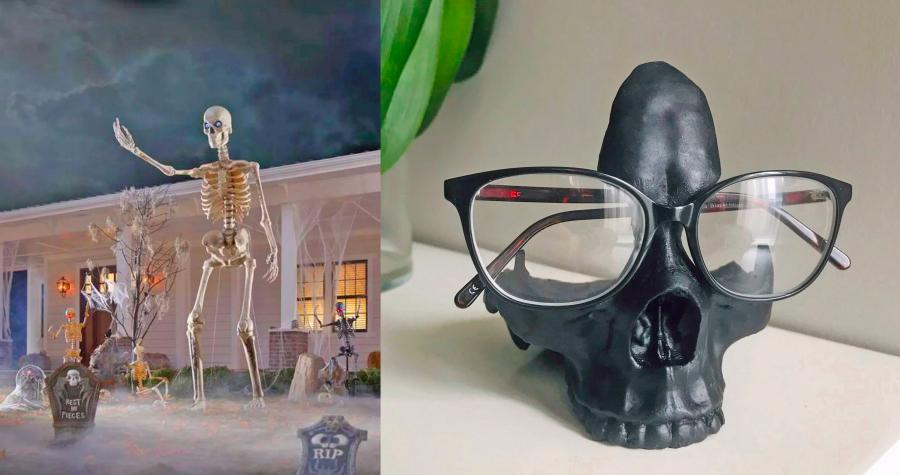 So if you're a fan of skeletons… scratch that, of skeleton art, then you might just love one of these skeleton toilet paper holders in your bathroom. Better yet, switch it out with the one in your parents' bathroom to give them a nice little scare!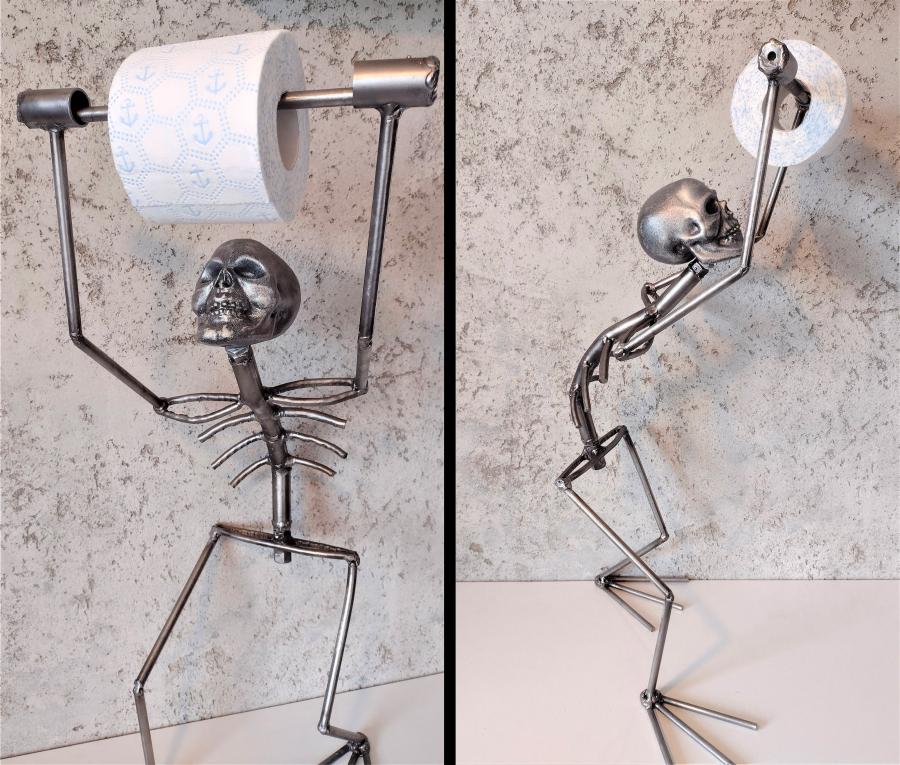 You can sang one of these creepy metal skeleton toilet paper holders from their Etsy shop for around $165 bucks!