These Skull Glasses Holder Are The Coolest Way To Display Your Glasses/Sunglasses
By Ryan on 05/19/2023 9:56 AM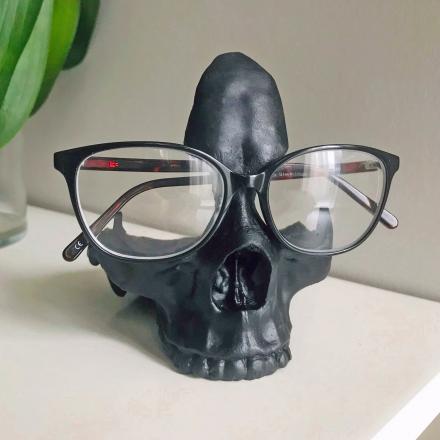 If you wear glasses of any kind, you know you're going to need somewhere to set them when you lay down for bed, wear contacts for the day or switch them out for sunglasses. In any of these cases, holding your glasses frames is a main priority — and double points if you hold them with something that reminds you of your mortal frame, too.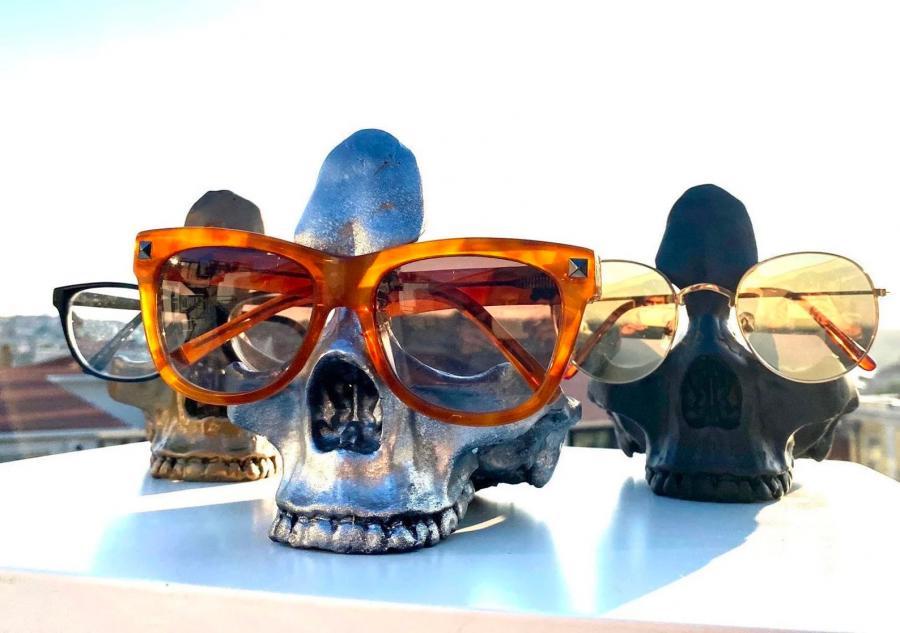 Credit: G7T6design
Introducing these skull glasses holders from G7T6design on Etsy, which are the perfect functional sculpture decorations for those with a dark side. Sure, you could just hold your glasses in a boring old glasses case, but then you won't get to see them as often and you have to open and close the case every time you get them or put them away.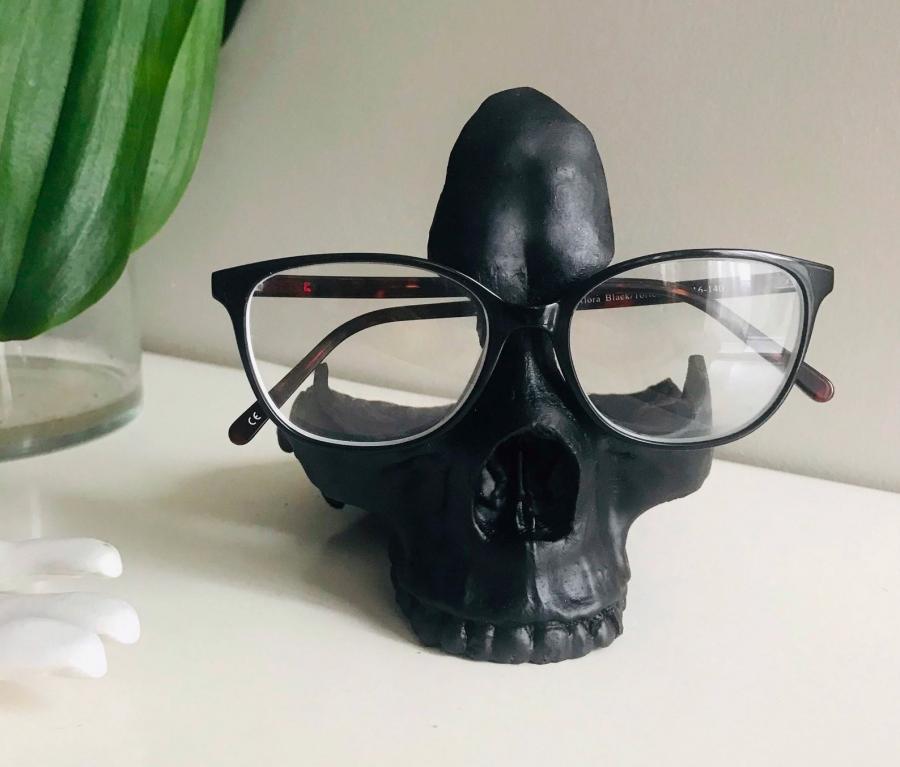 Credit: G7T6design
With the skull glasses holder, they're simply floating in front of where the skull's eyes would be, if it was still alive and had a face just like you.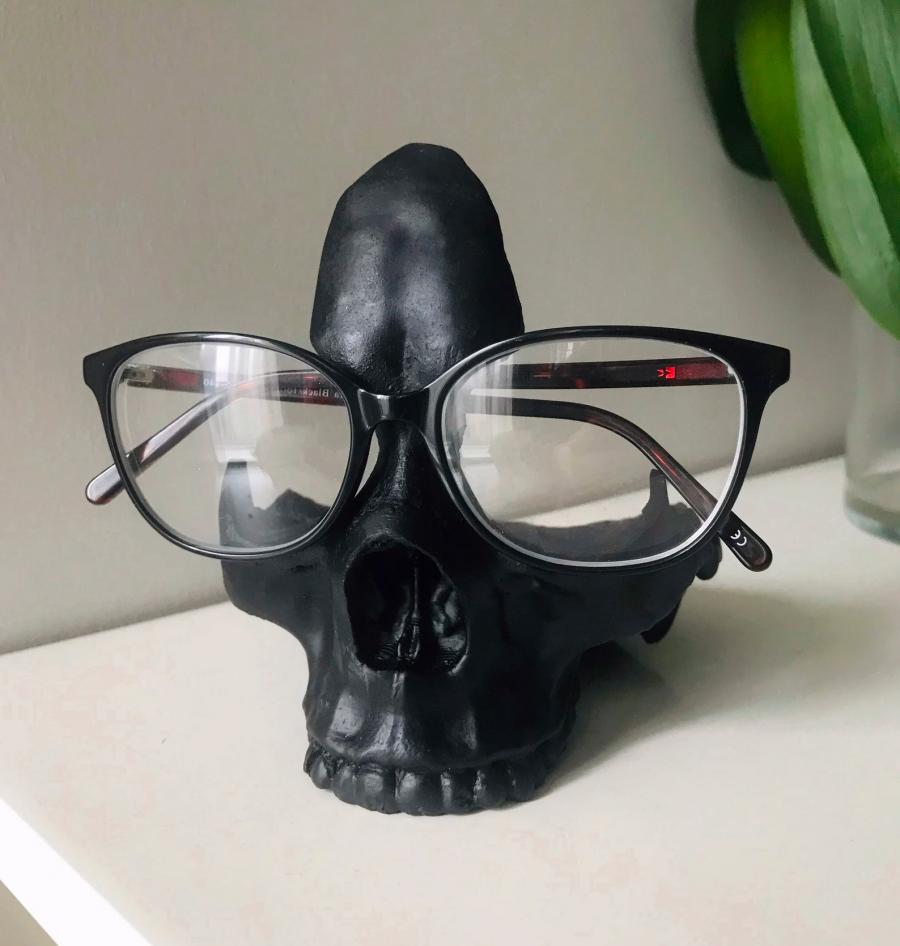 Credit: G7T6design
Handmade and hand-cast from resin, this skull glasses holder also has a bowl area in the back of its noggin for keys, coins, jewelry, rings and other trinkets.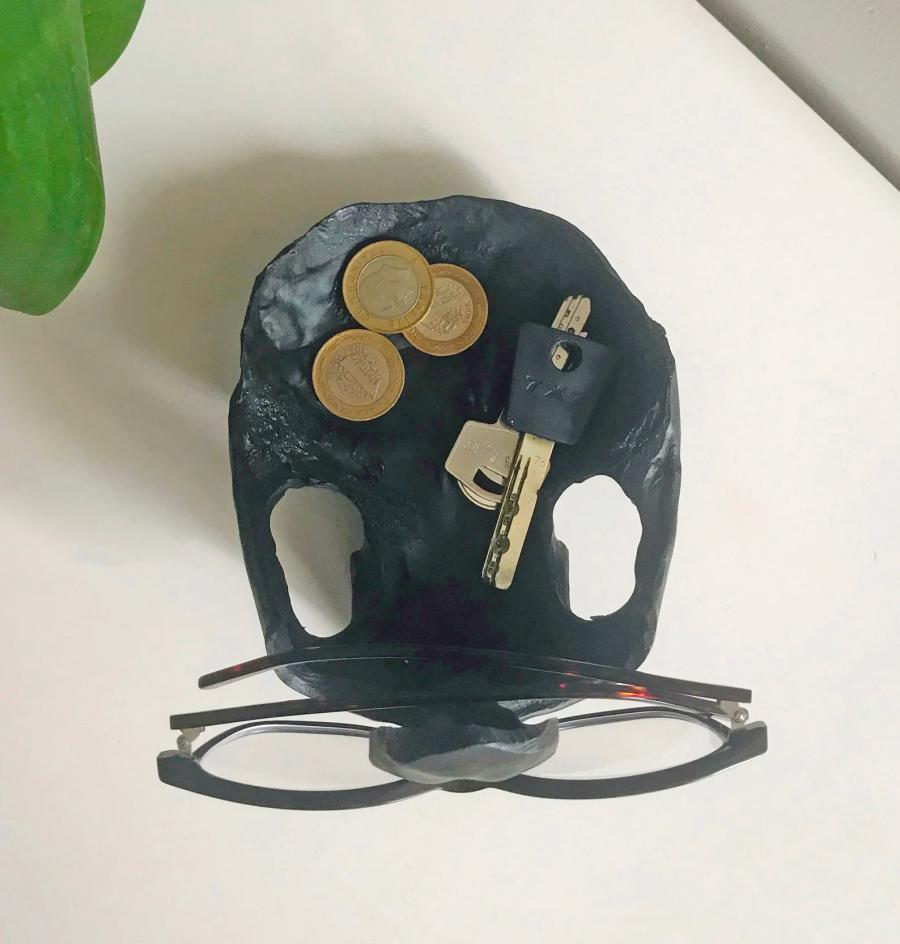 Credit: G7T6design
It comes hand-painted in either black, gold or silver, and each one produced is a little bit unique since they're handcrafted.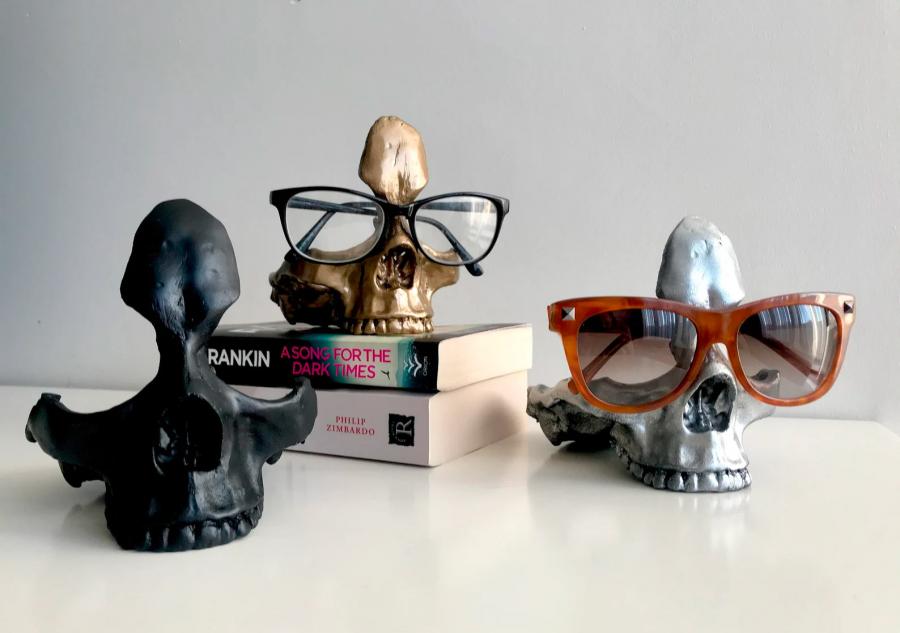 Credit: G7T6design
Whether you put the glasses holding skull on your desk, night stand, a side table, or somewhere else entirely, it's sure to make you feel like an artist or decorative genius, adding an artful level of spook to your home that you deserve.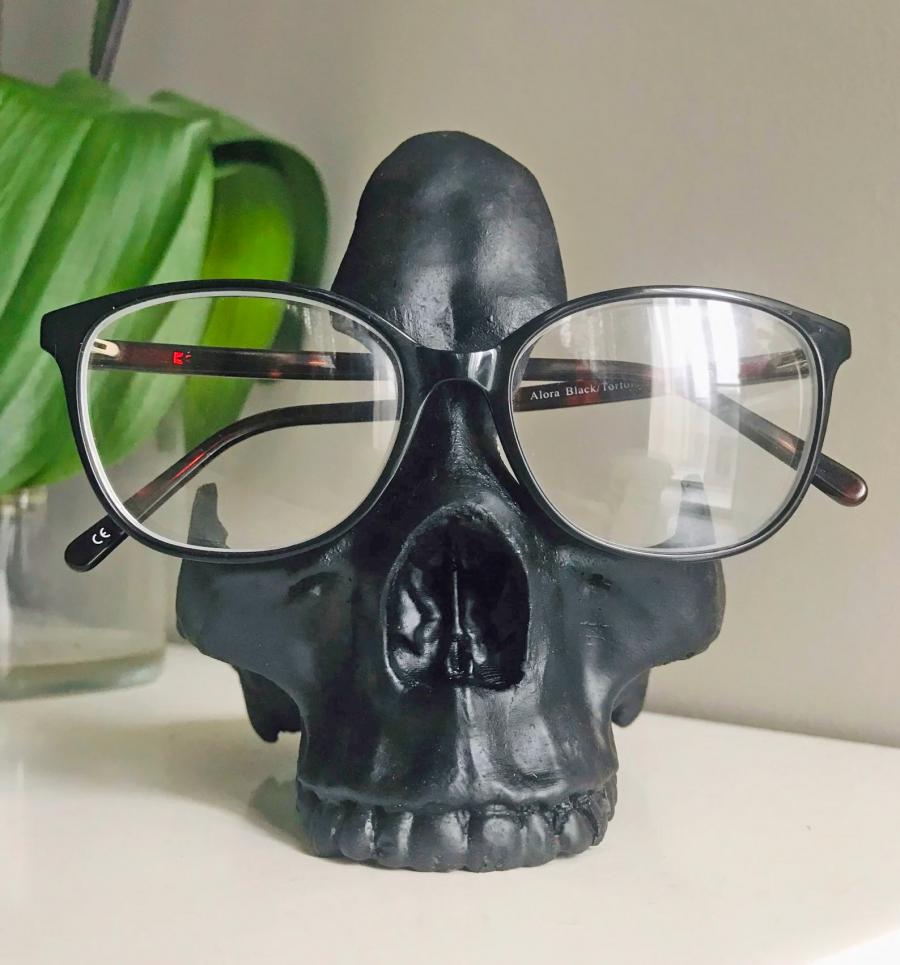 Credit: G7T6design
At about 5.5 inches (14 cm) tall, this skull eyewear stand is small enough that it won't take up much space on your desktop or other surfaces, only measuring about as large as… well, a human skull.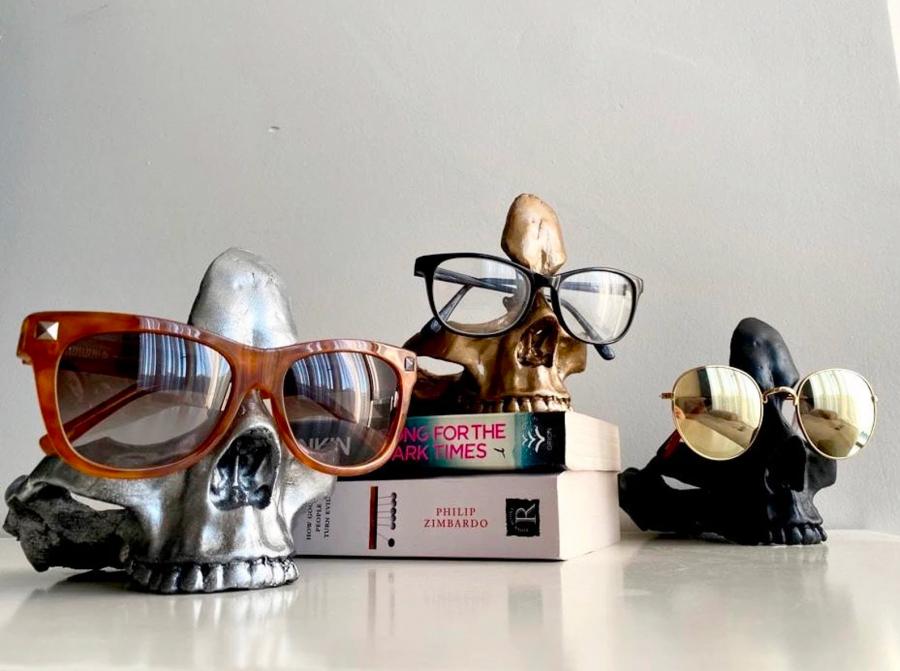 Credit: G7T6design
While the skull eyewear stand is a great pick for glasses and sunglasses, the shop owner Goktug also makes skull candlestick holders, a variety of trinket holders, and even skeleton hands and arms for added item storage.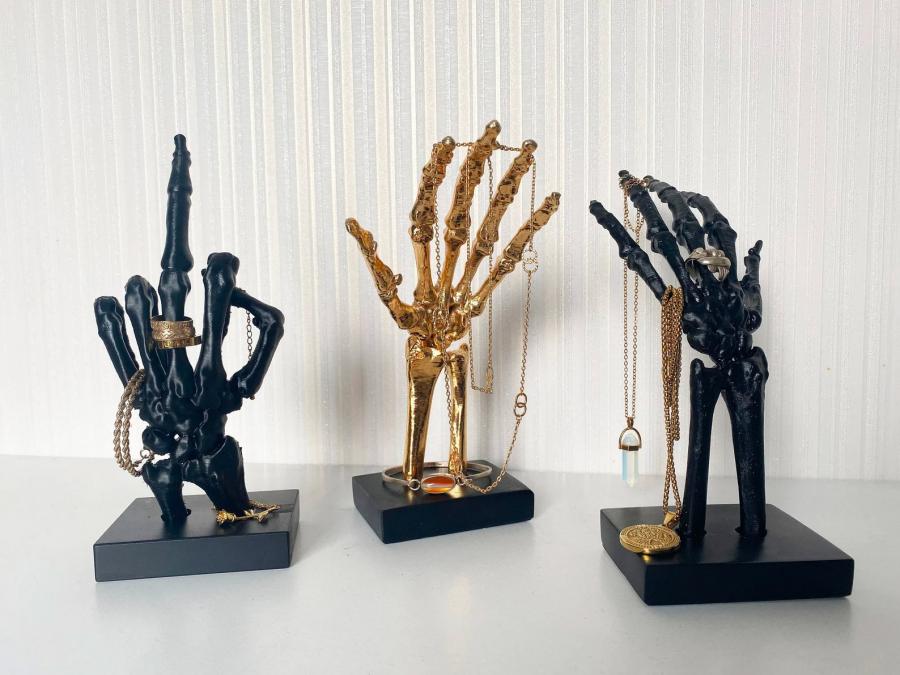 Credit: G7T6design
In a five-star review of the skull eyewear holder, AJ wrote, "Goktug is a very nice person and let me know about a holiday in his country would cause a dispatch delay. This item is wonderful and beautifully crafted, I'm so happy that i received it so soon!! thank you once again!!"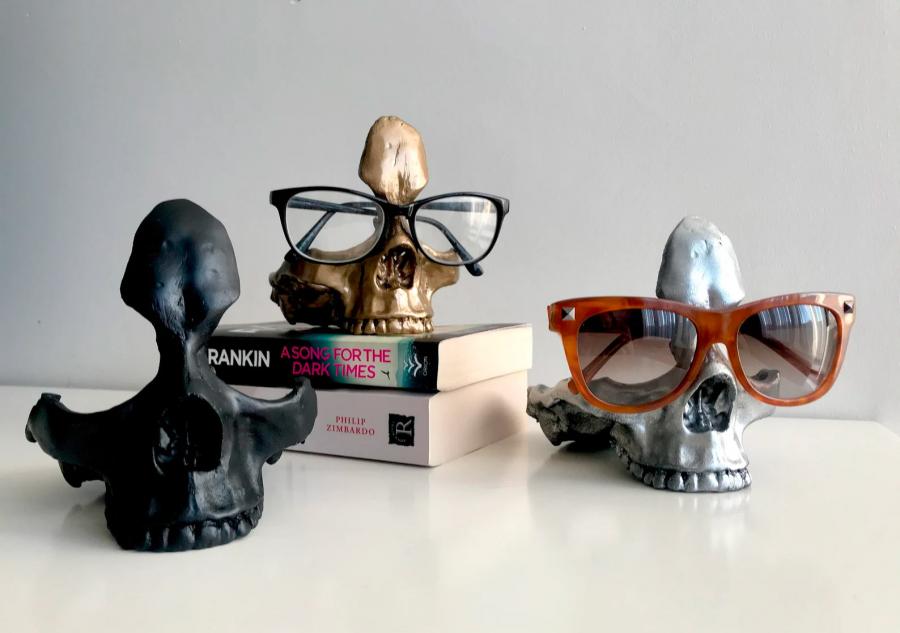 Credit: G7T6design
For the ultimate in functional gothic art, pair the skull glasses holder with the shop's skeleton hands jewelry holder, another handcrafted resin creation that lets you hold necklaces, rings, bracelets and other jewelry in style.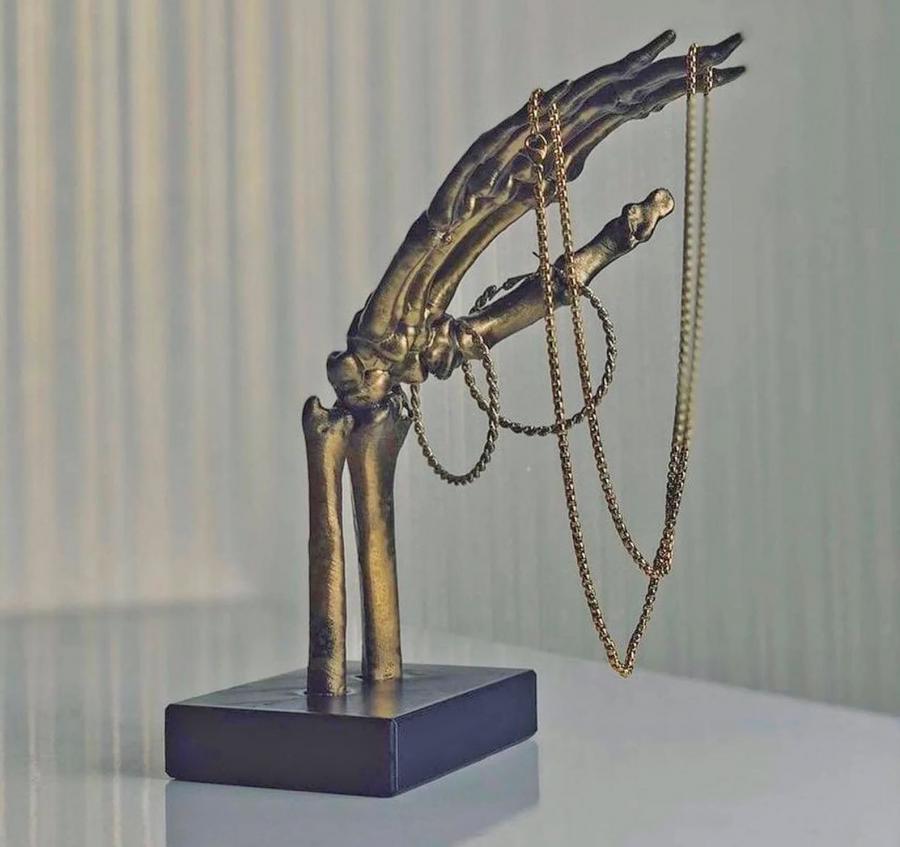 Credit: G7T6design
You can buy the skeleton hands jewelry holder in black, gold, gold cover and cream. It also comes in five different hand positions: a middle finger, a wedding pose, a rock 'n' roll hand, an "I love you" hand and a standard hand position.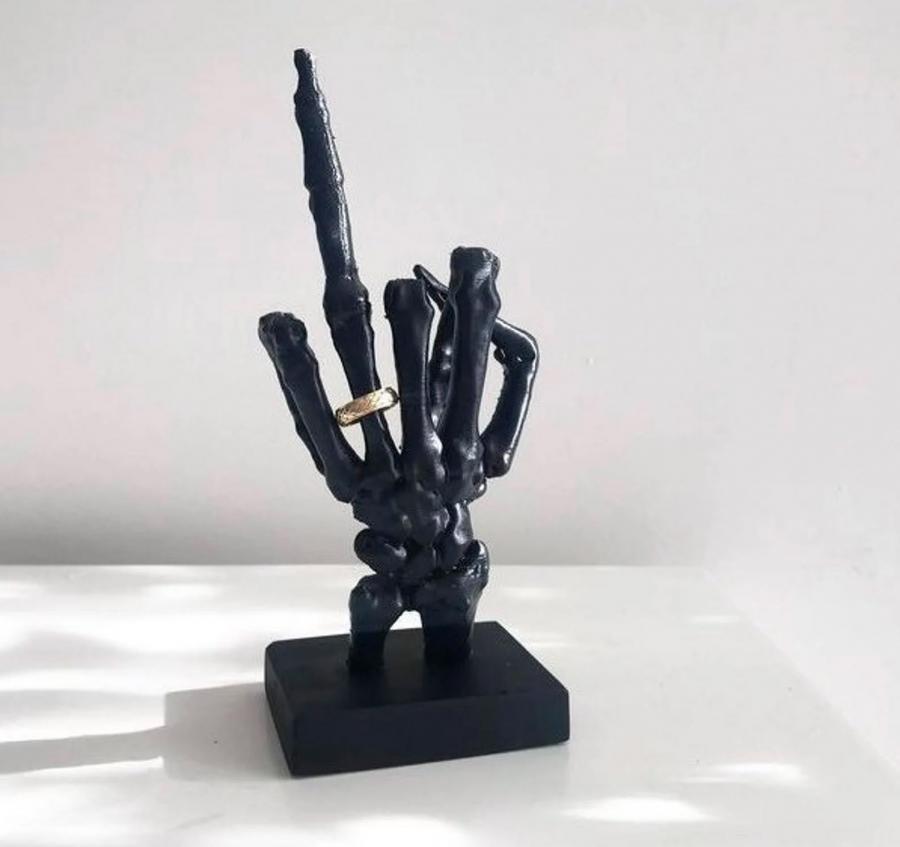 Credit: G7T6design
Other great skull options from past OddityMall features could go great with the glasses holder or skeleton hand jewelry holder too, including these fireproof human skulls to make your backyard fire pit really creepy for bonfire guests, or these handmade bonsai skulls which include fake forested areas and natural elements to remind us of how our mortal frames will someday be reclaimed by nature.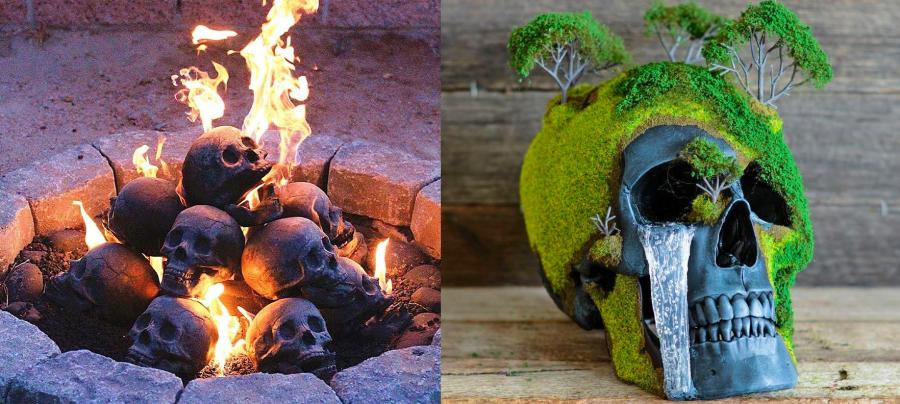 No matter what your style is, the skeleton and skull look is a timeless classic, and if they can help add a little functionality to your house by holding your glasses, rings, necklaces, bracelets or other items, well then they might just be worth keeping around — or creeping around.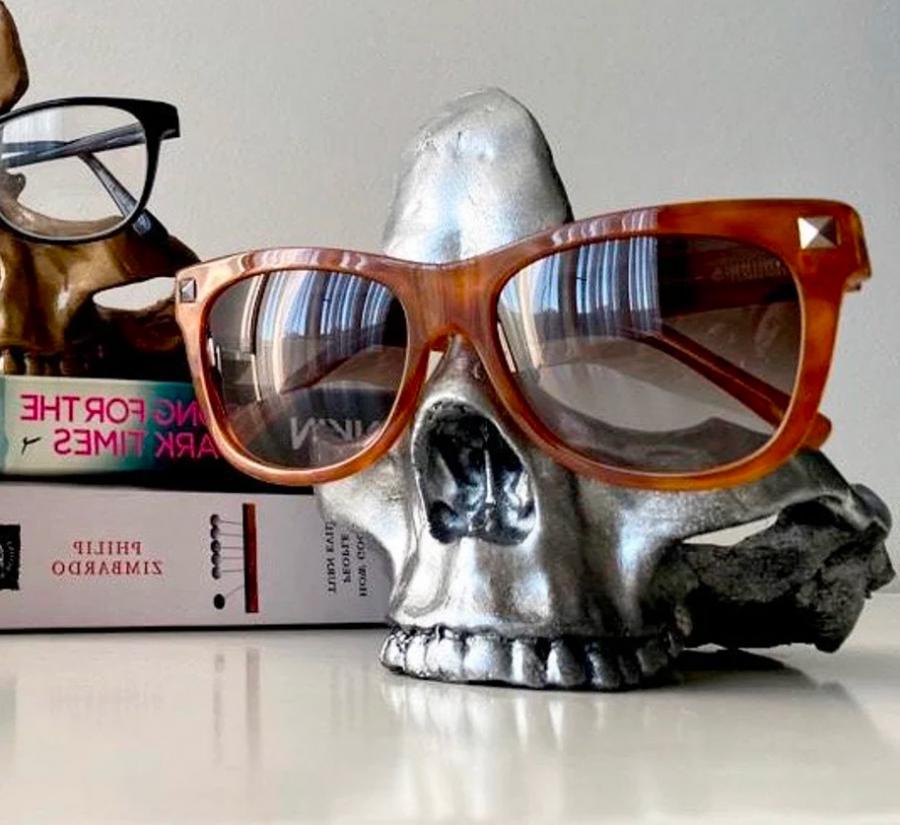 Credit: G7T6design
Try the skull glasses holder to keep your glasses safe, clean and accessible, and you can double up with the skeleton hand jewelry holder for the ultimate in spooky sculptures.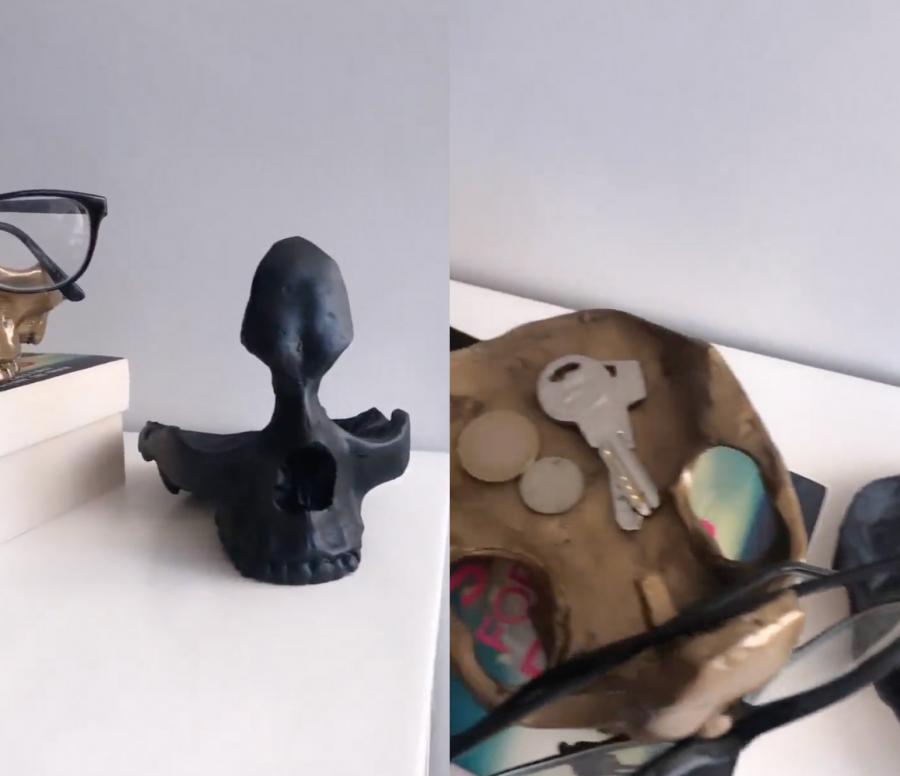 Credit: G7T6design
You can snag the skull shaped glasses holder on Etsy for around $44 bucks!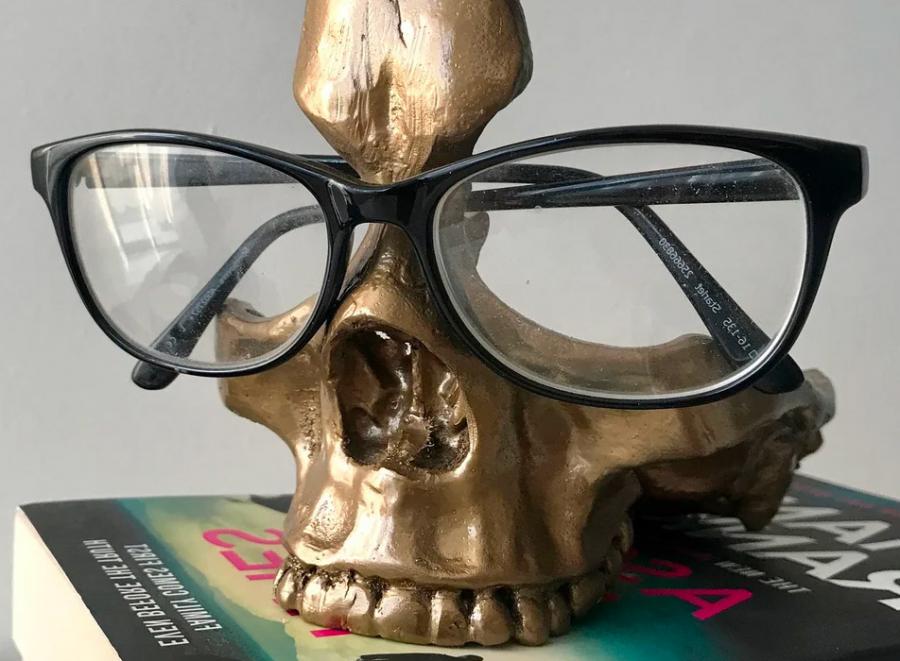 Credit: G7T6design
You can also snag their skeleton hand jewelry holder on their Etsy shop for around $31 bucks!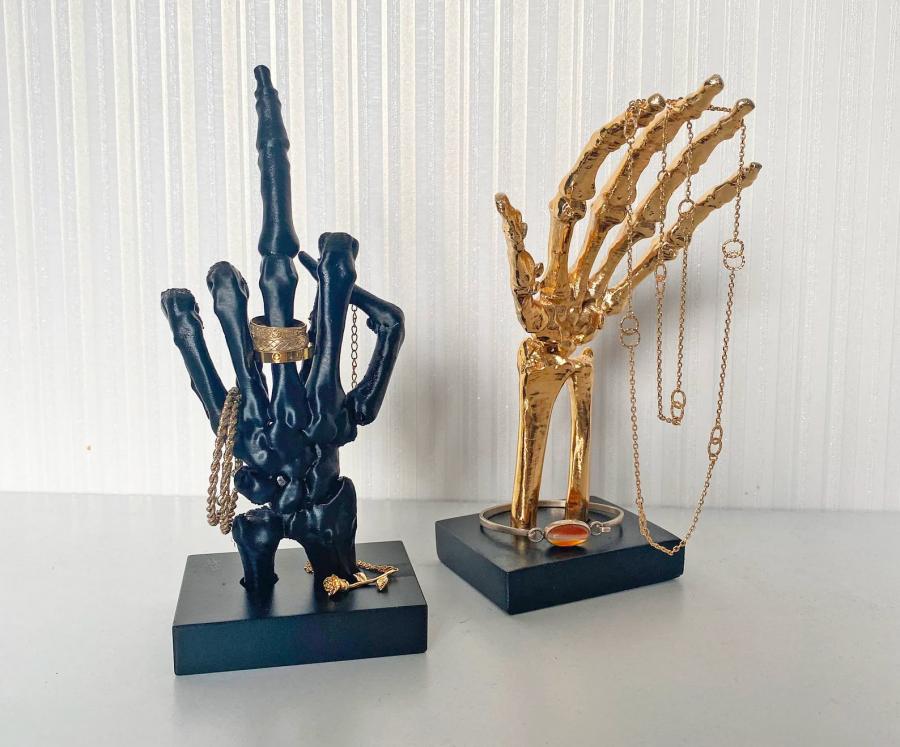 Credit: G7T6design