You Can Now Get Fireproof Human Skulls For Your Fire-pit, and They're Pretty Creepy
By Ryan on 07/15/2020 11:09 AM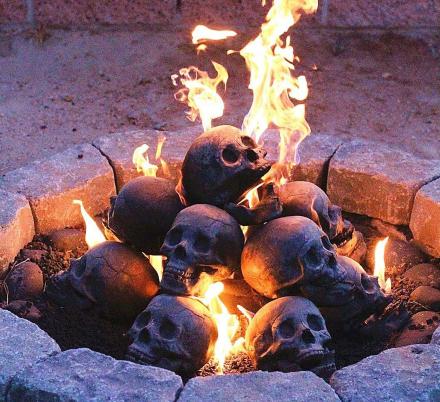 If you're someone who just wants to see the world burn, or perhaps you have a year-round obsession with darkness, horror, or Halloween-esque things, these fireproof faux human skulls might be for you! The idea is you place a pile of them in your outdoor bonfire pit and light a fire inside the pile to make it look frighteningly scary while flames pierce through the fake human skulls.
The fake human skulls are essentially made from the same material as a standard fireproof log that you'd see in a gas fireplace inside homes, except of course it's shaped like a skull instead of a log. The faux human skulls are made from reinforced steel along with lava granules plus significant heat ceramic refractory.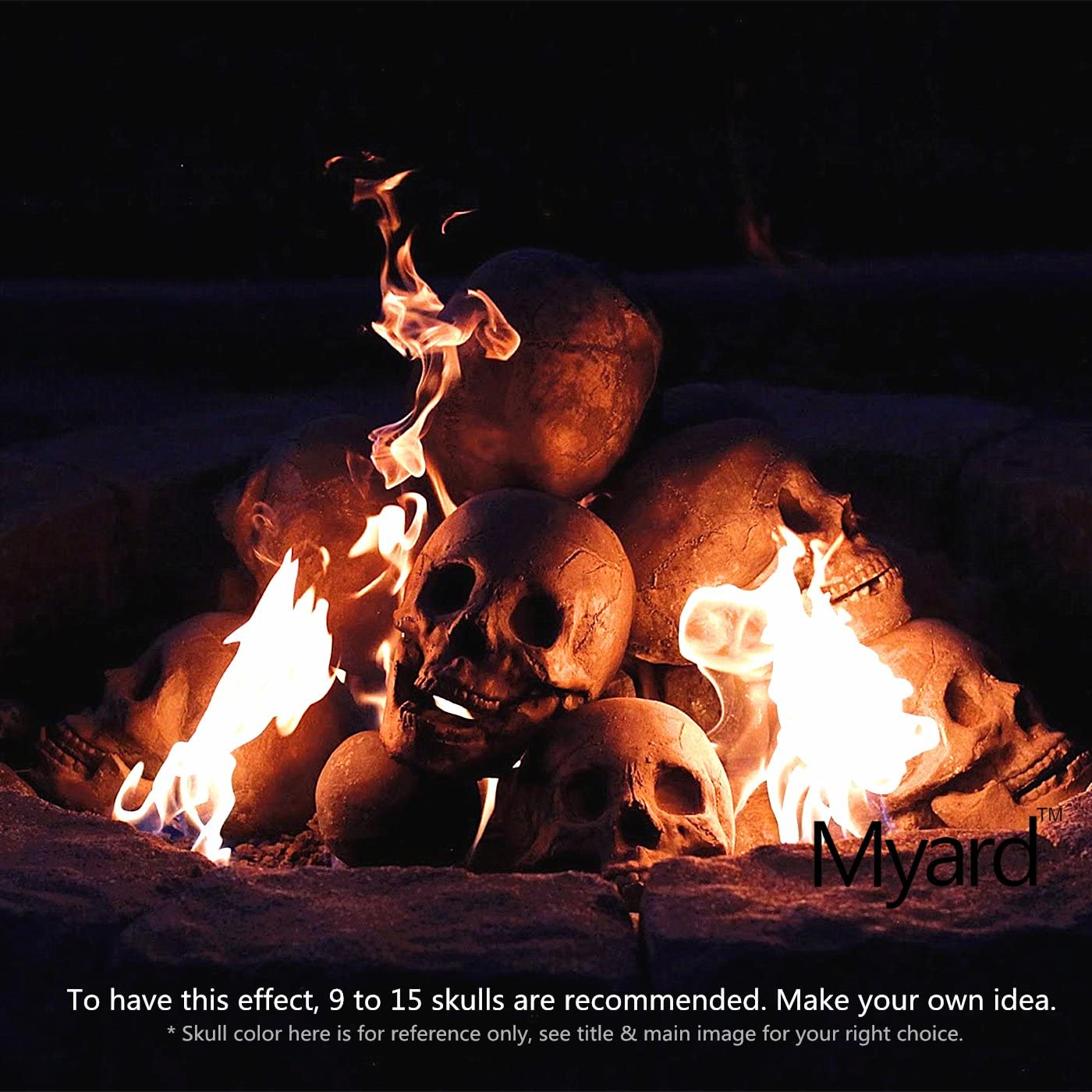 You can choose between a ton of different colors and style choices depending on your human skull preferences. Yes, there's even one with horns if you'd like to get particularly evil. Depending on how you place them into your fire, you can even get flames coming through the eye-sockets if that's what you're into. Which, if you putting skulls into your fire-pit in the first place, I think it's safe to say you are.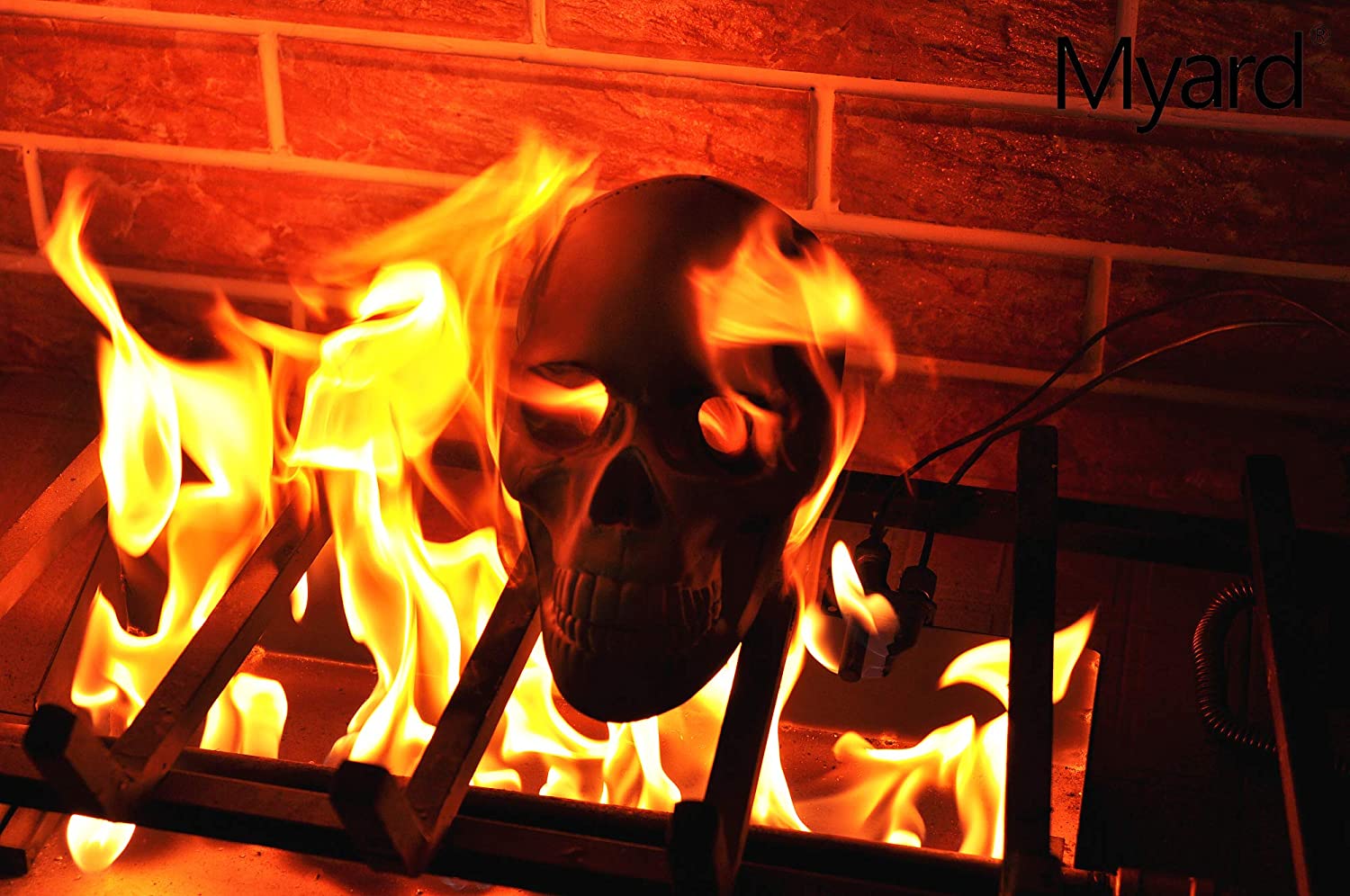 Although the fireproof skulls are sold separately, the best effect comes when you have multiple skulls stacked on top of one another. So maybe you'd like to get one of each design of the firepit skulls and stack them all together to get a good variety of death and horror going in your bonfire.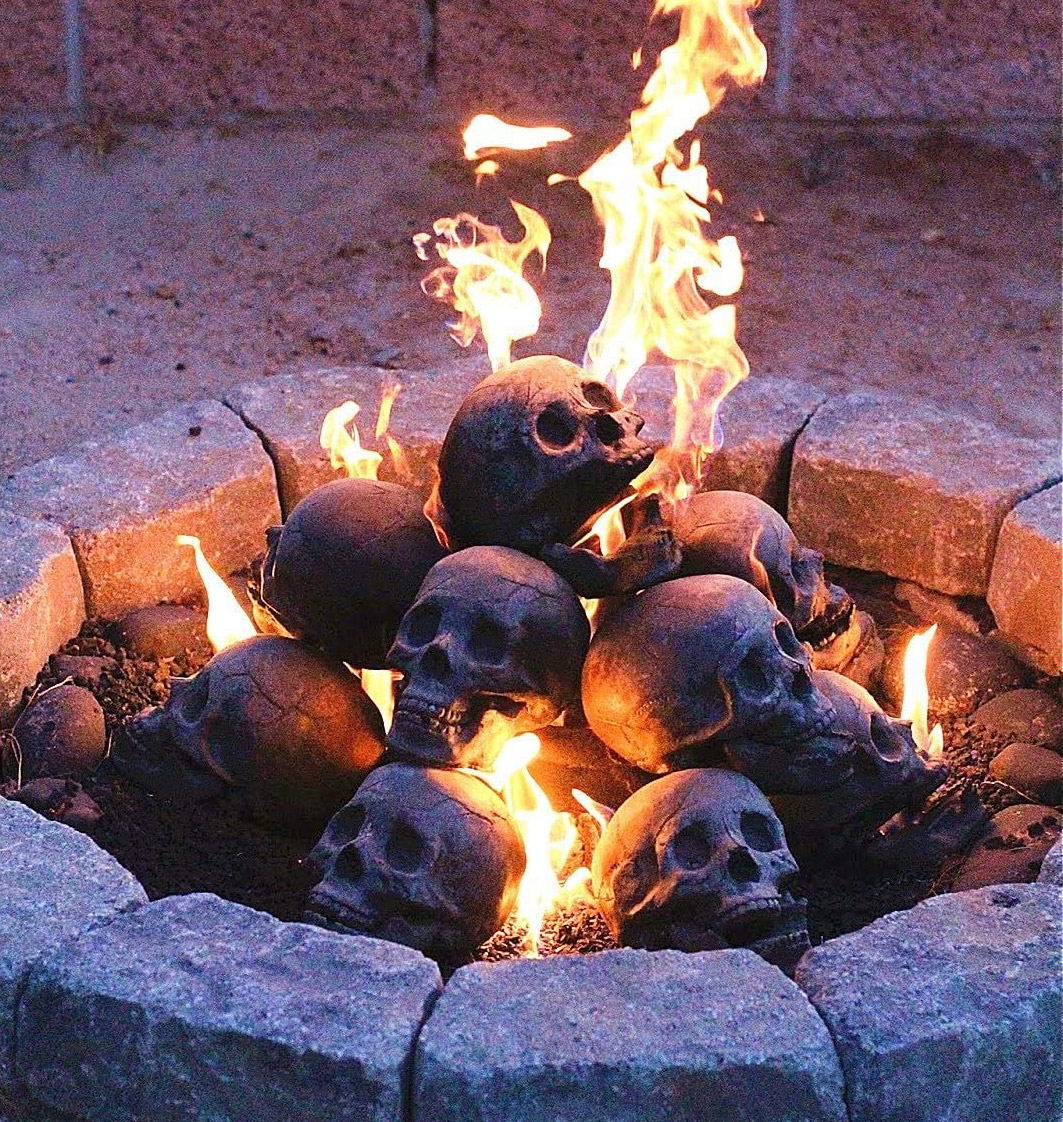 Each of the fire-pit skulls measure 8.27 inches long x 5.31 inches wide x 6.2 inches tall.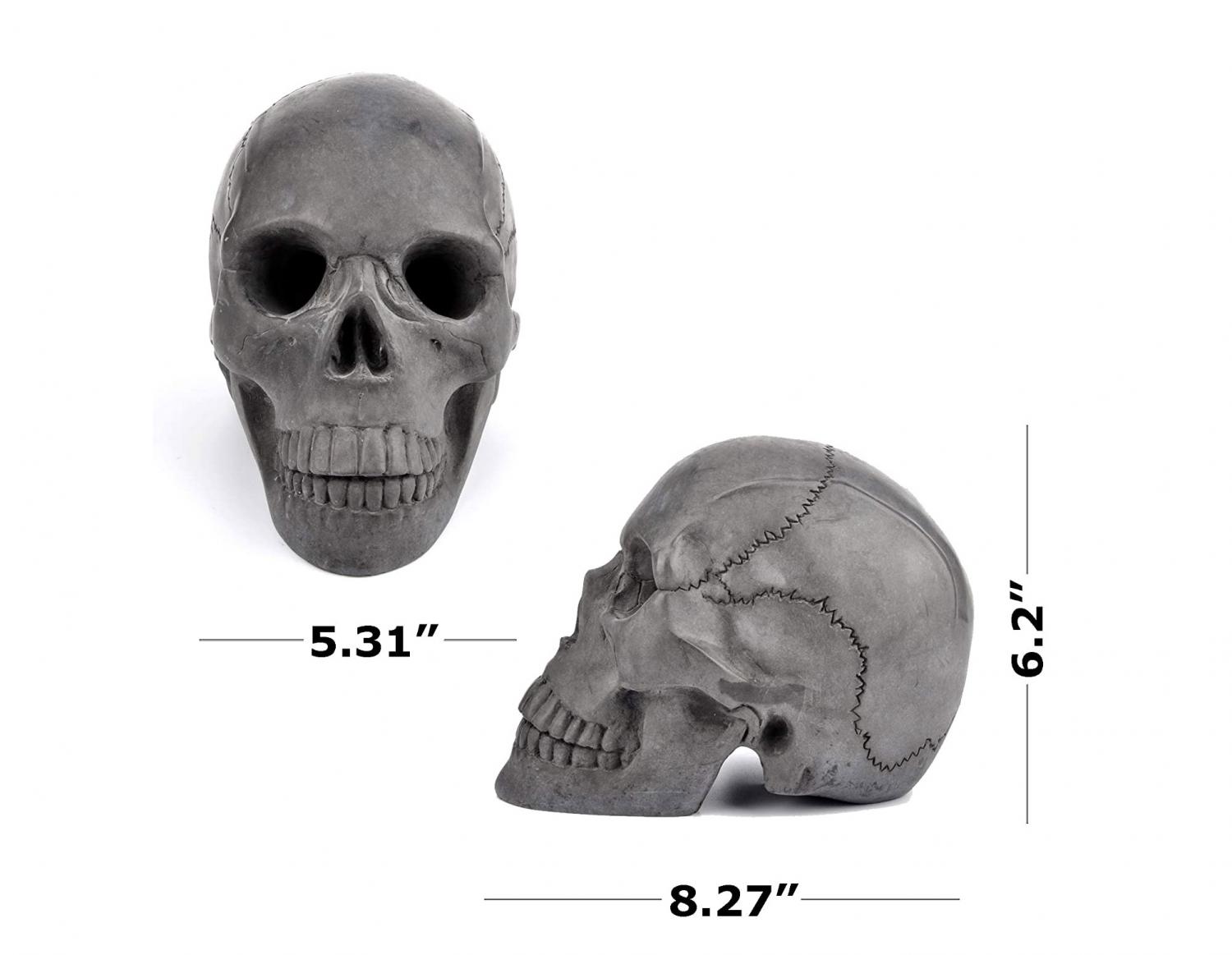 Check out some of the fire-proof skulls with horns being burned in a fire place in action via the video below.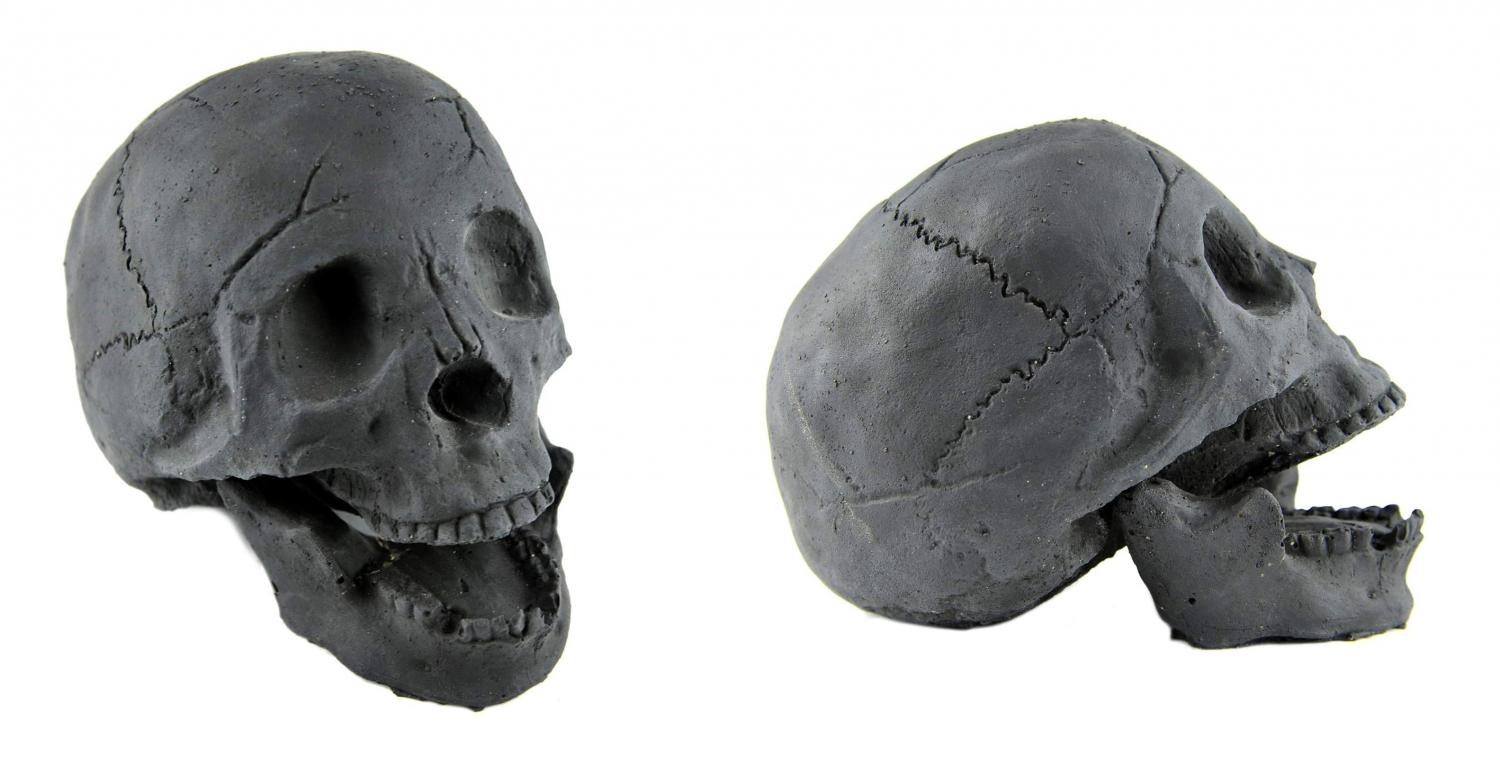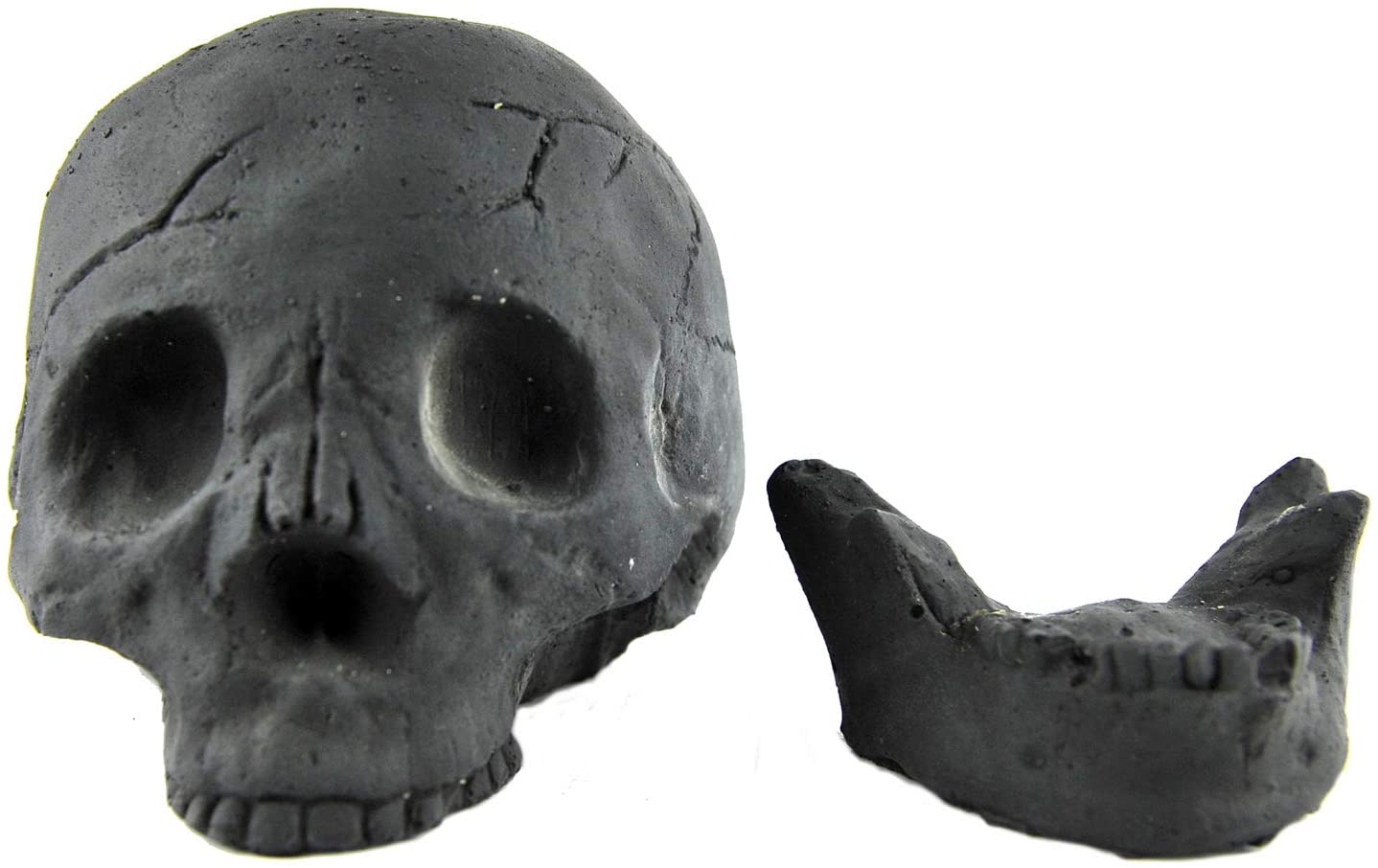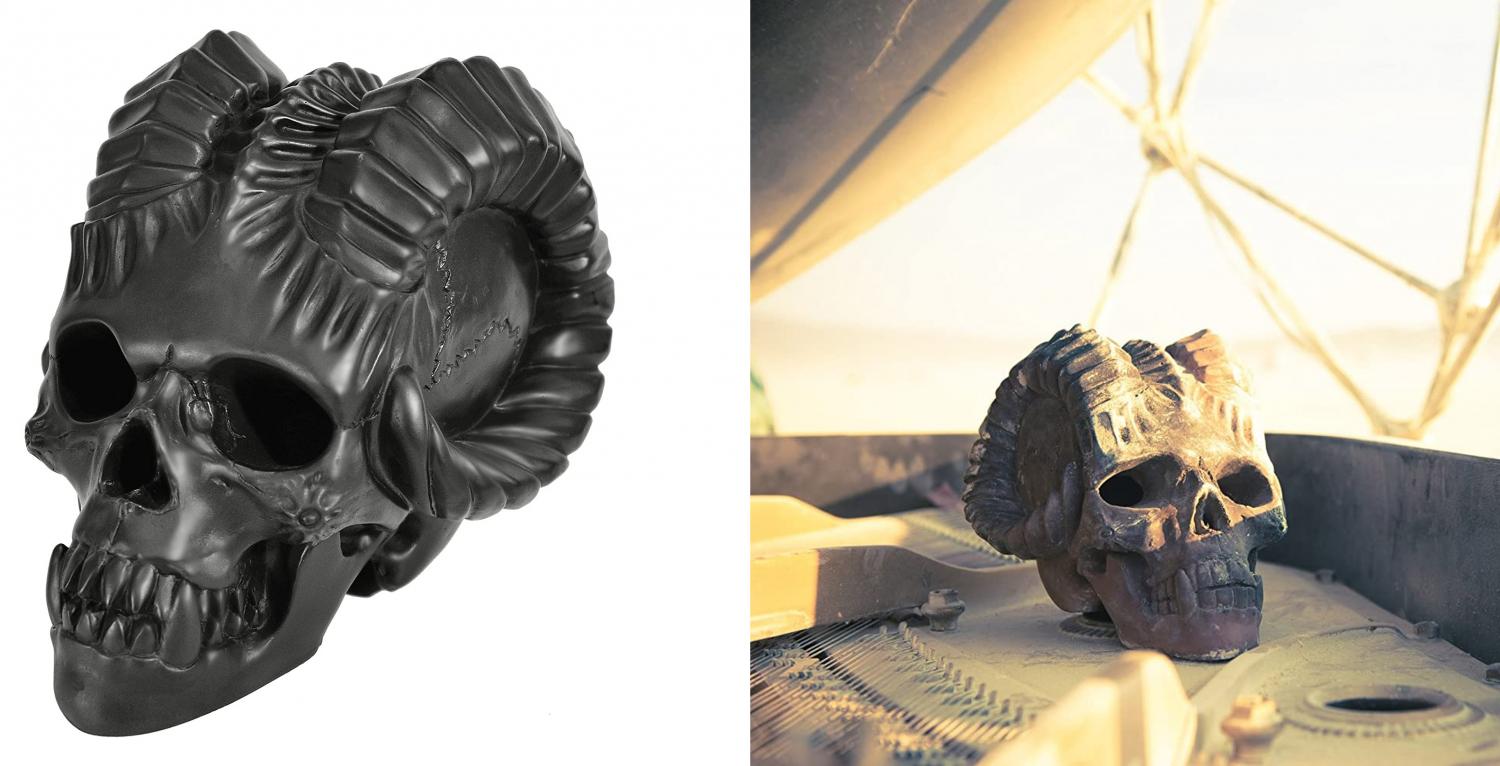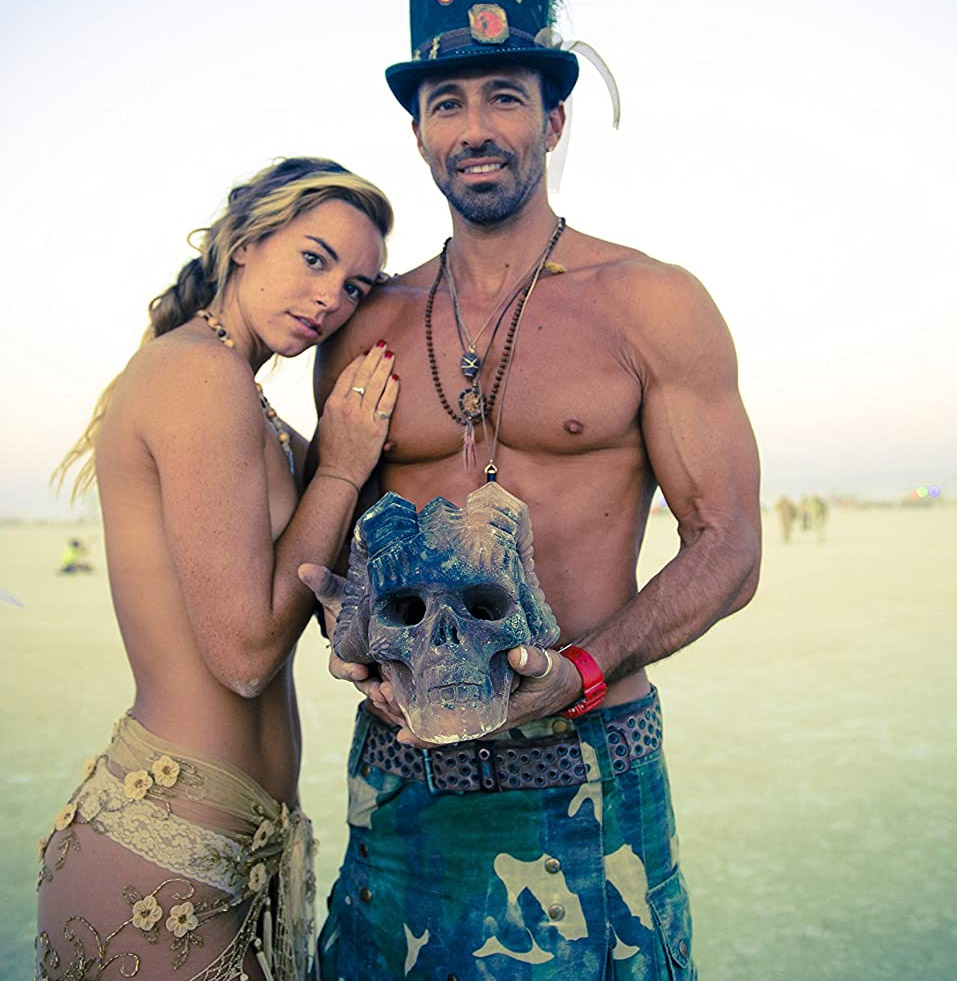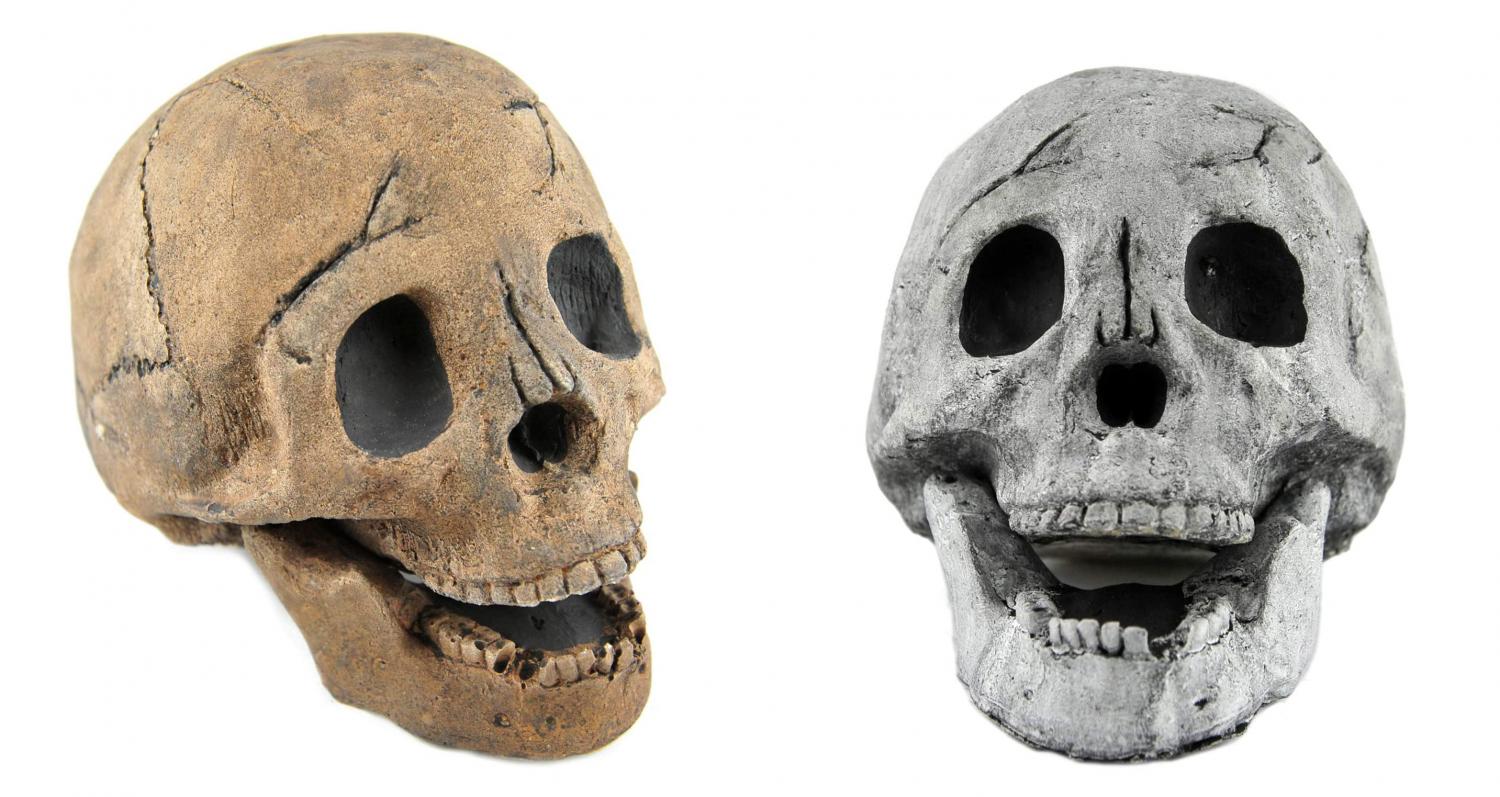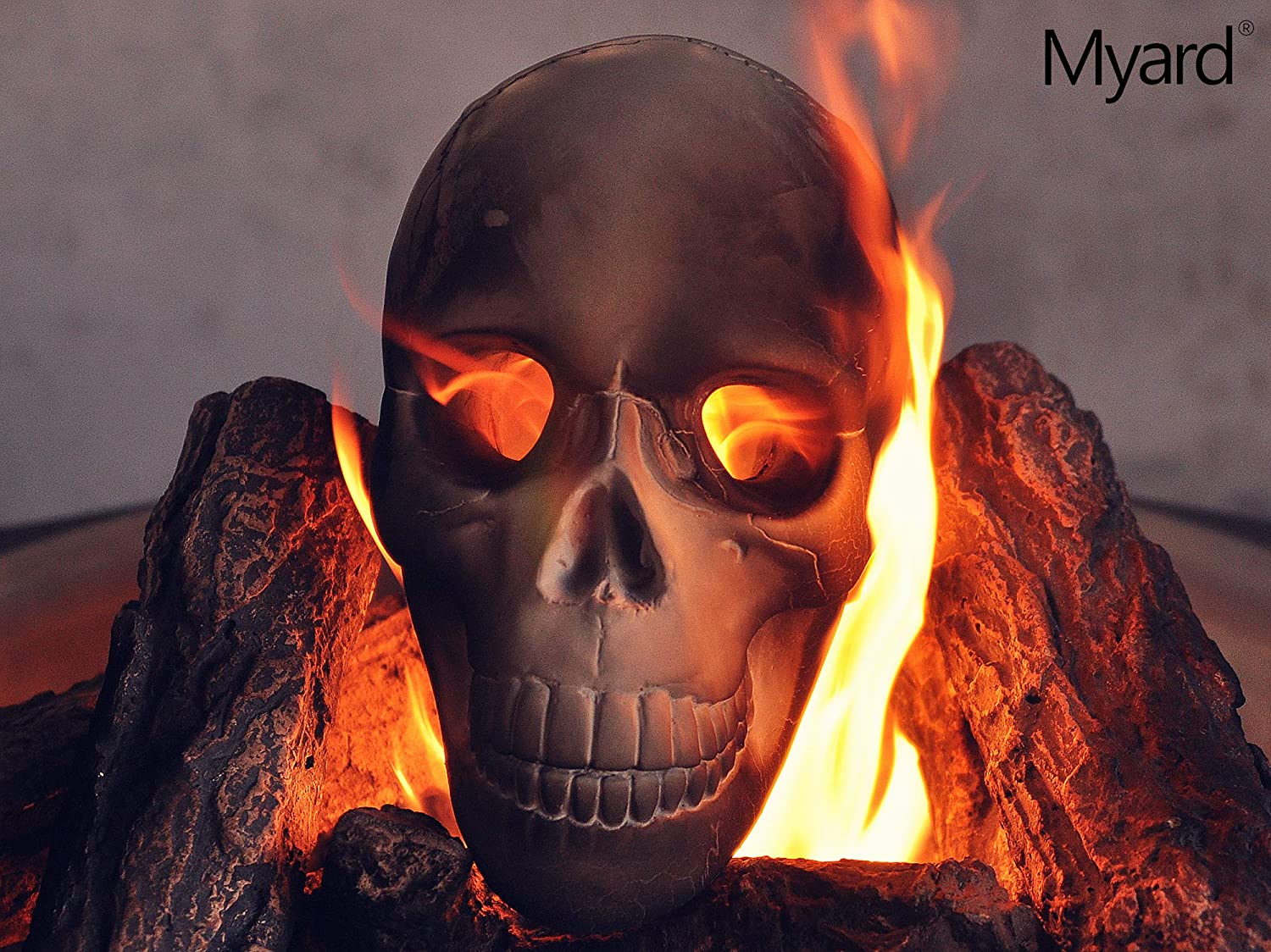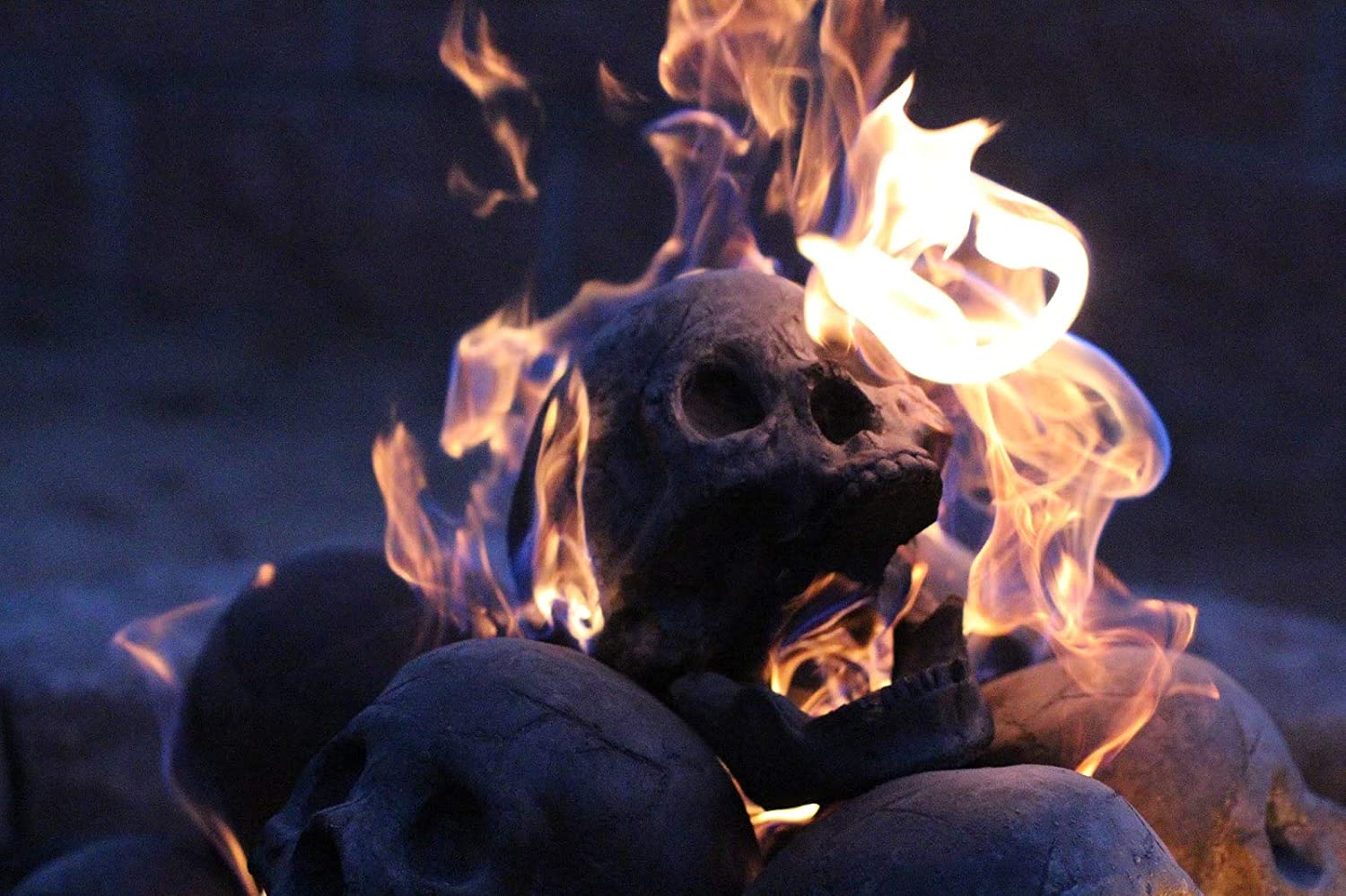 Subscribe To Our YouTube Channel