Cell Phone Cage To Lock Phones From Being Used
Date Published: 11/24/2014 5:14 AM (Updated: 04/25/2018 7:32 PM)
Buy Now

@Amazon
Find on Ebay

Sometimes you just need a little family time away from Facebook, Snapchat, and just being a slave to your phone. The Cell Lock-Up is a cage that allows you to lock multiple phones in a jail for up to 60 minutes at a time so that they can't be used. The Cell phone cage also will play funny audio effects once the time expires, such as "Justice is served, power up!", "You are now free to phone", and "It's time to rejoin digital society", it will also make a break out alarm sound if the cage is opened prior to the alarm expiring, to notify the alarm setter that someone has broken their phones out of the jail.
Personally I would rather have the jail not be able to be opened so easily and to actually lock the cell phones for a period of time without being able to be opened without a key or pass-code, but I guess you get what you pay for with 8 bucks...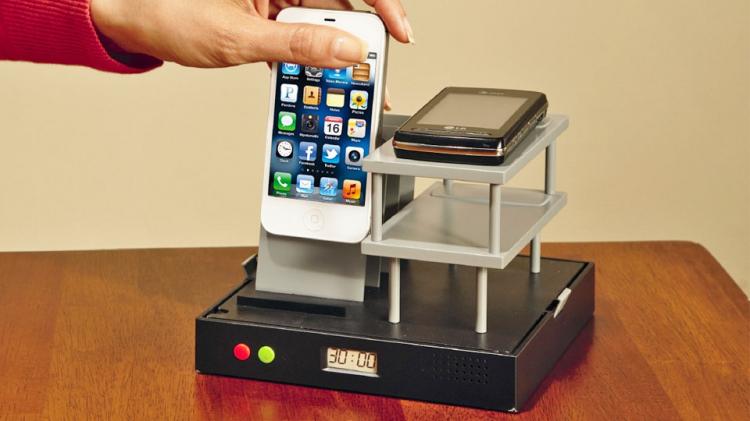 The EB Brands Cell Phone Lock-Up Cage is perfect for teachers to use in their classrooms, parents to use during dinner or family time, or to use personally if you have bit of a cell phone addiction problem. The cage has preset timer intervals at 15 minutes, 30 minutes, 45 minutes, and 1 hour, measures 6.3 inches wide x 6.3 inches long x 6.4 inches deep, can fit up to 7 phones to lock up at a time, and is powered by 2 AAA batteries which are included. Check out the cell phone jail in action via the video below.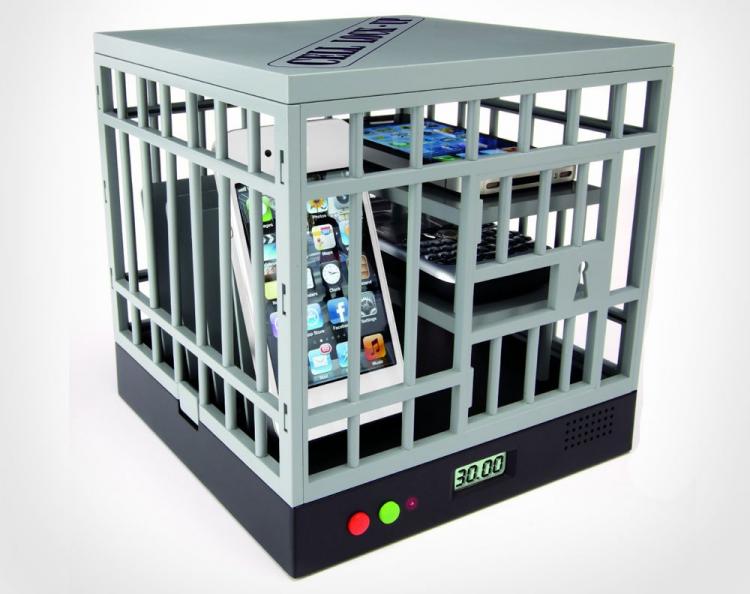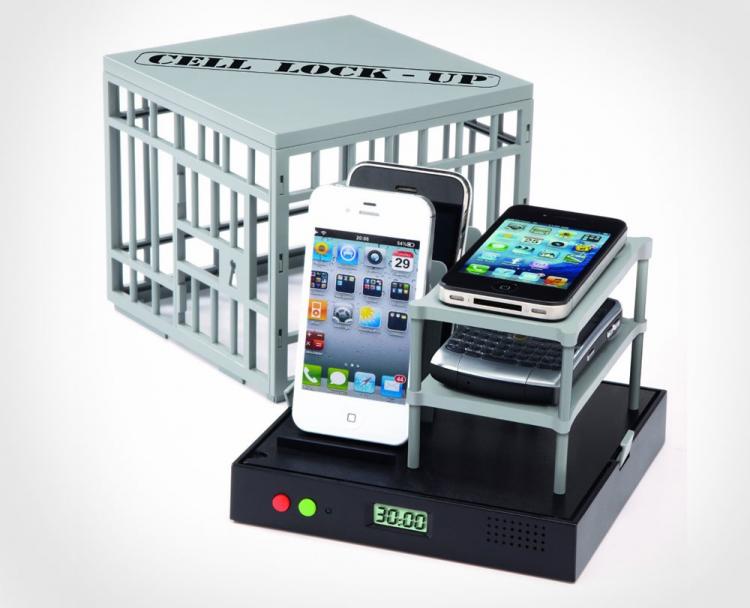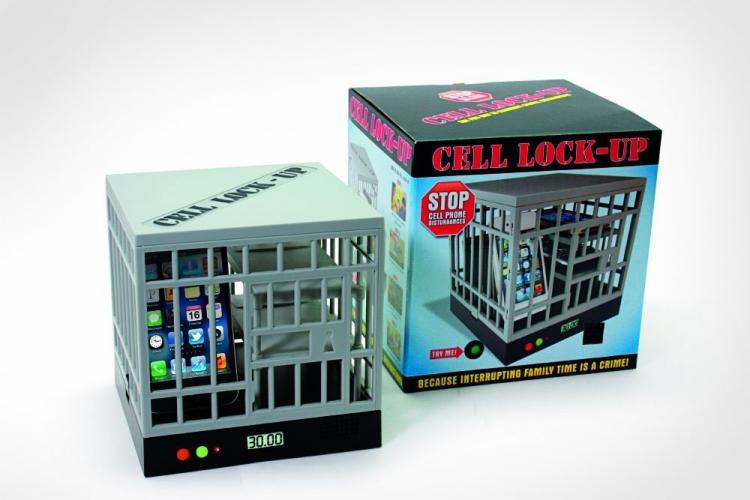 Subscribe To Our YouTube Channel