These Crochet Turtle Sweaters Are The Cutest Way To Keep Your Turtles Cozy
By Ryan on 04/27/2021 8:07 AM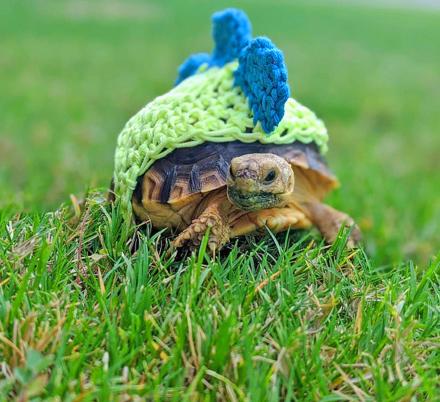 When it comes to pets, cuteness is everything, especially on rough days. For cold-blooded animals like turtles and tortoises, they don't have the advantage of fur to add to their cuteness, unlike their mammalian counterparts. Instead, turtle and tortoise owners have to come up with more clever ways to make these lovable hard-shelled animals appear cute and cuddly. And what better way to do so than to get one of these handmade watermelon tortoise cozies, an adorable knitted turtle or tortoise shell cover that looks like a watermelon.
More like a shell helmet than a sweater, this knitted watermelon tortoise outfit covers the entirety of your turtle or tortoise shell, with a small strap that goes underneath their belly. This hand-knitted turtle cover will keep your slow-moving pal both warm and cute at the same time.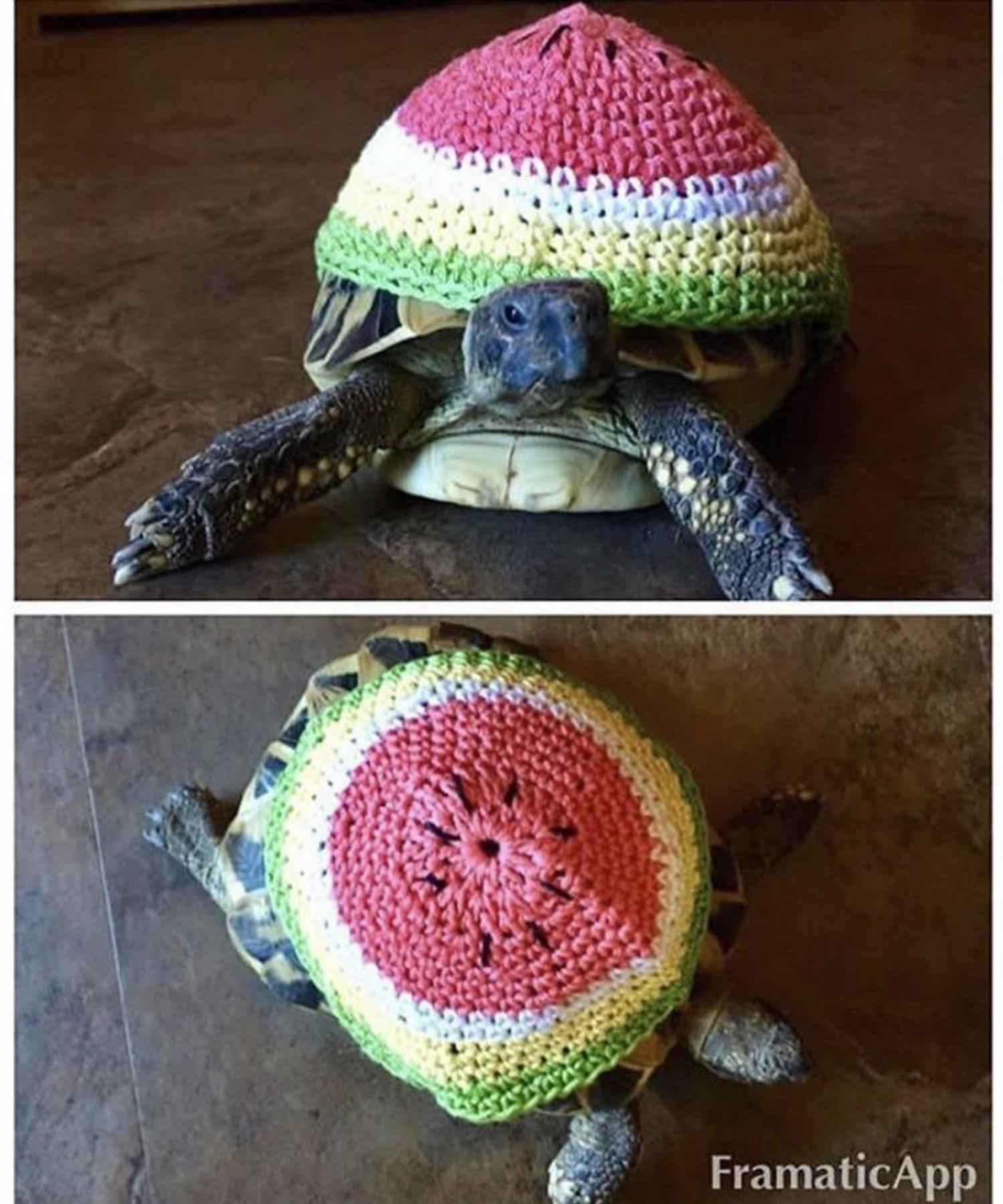 If you have both a turtle or tortoise and a cat, you can also purchase one of these cat cardigan sweaters so your feline doesn't become jealous – because we all know how temperamental cats can be.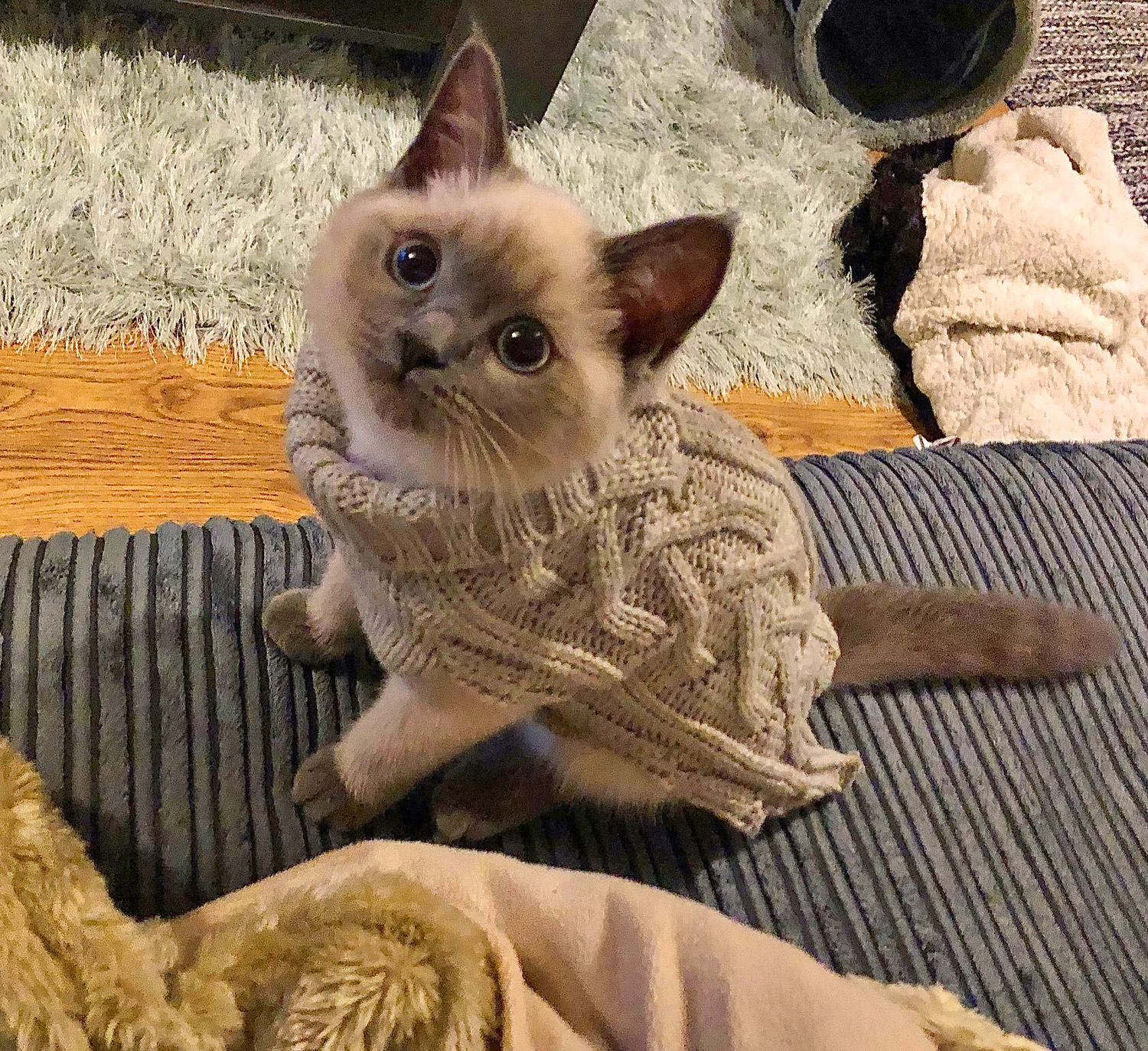 The handmade turtle sweaters feature a multi-colored design with mostly pink yarn threads and a few black strands near the center, as well as thin rings of white, yellow, and green around the outside to match the look of a watermelon cut open to reveal the center. They come in a bunch of different designs besides just the watermelon one, with others that turn your turtle into a dinosaur, a snowman, a ducky, a birthday cake, and more.
This turtle sweater turns your turtle into a dinosaur!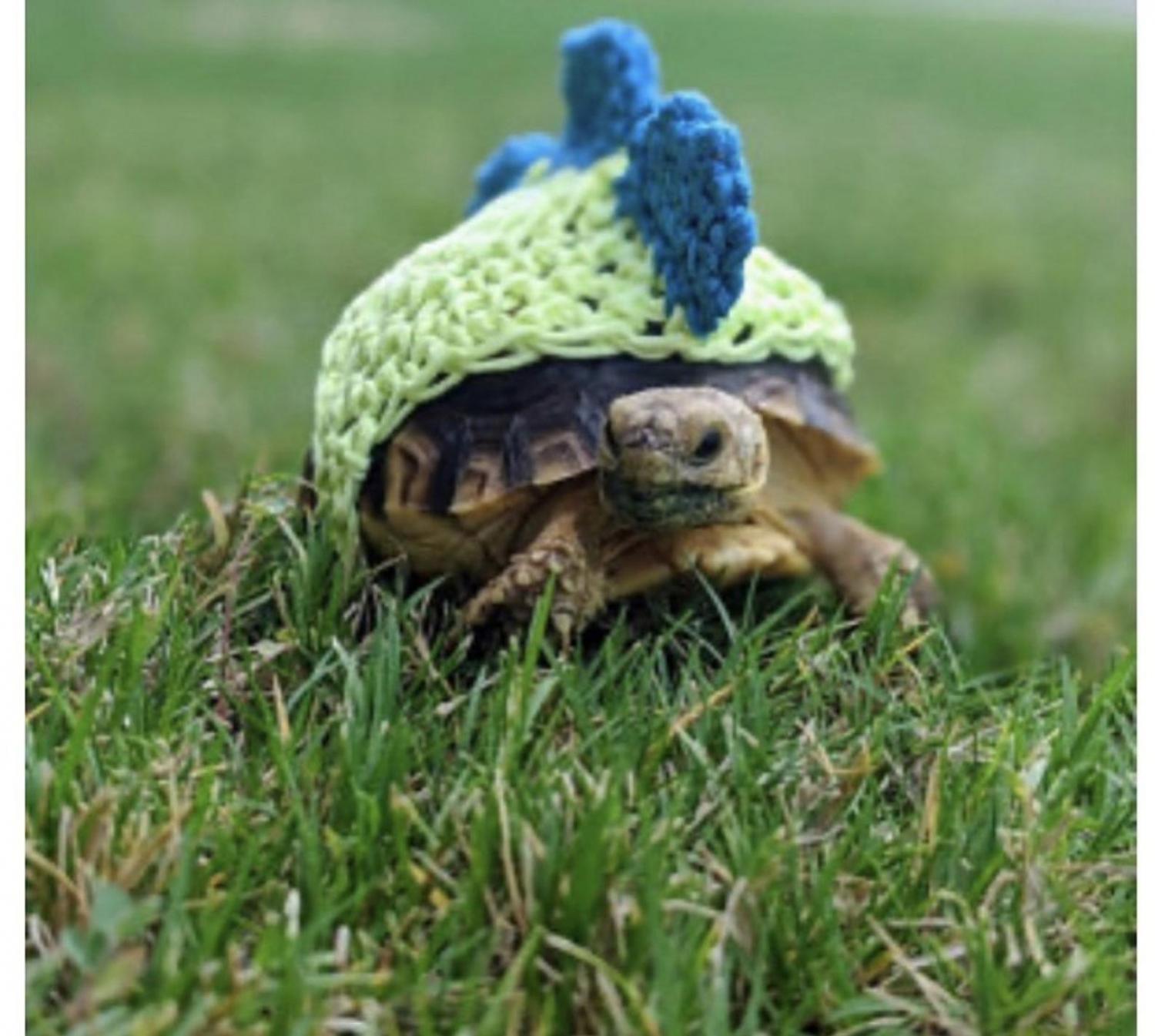 Get this one here
Hand-crafted by Tortie Threads on Etsy, these knitted turtle shell sweaters are completely made to order, and the shop requests your turtle or tortoise's measurements upon ordering. If you decide not to provide any measurements and only select a size from the dropdown box, the turtle cozy will be made in a standard size of the shop's choosing, closest to the size you selected.
A birthday cake turtle sweater makes a perfect way to celebrate someone's birthday!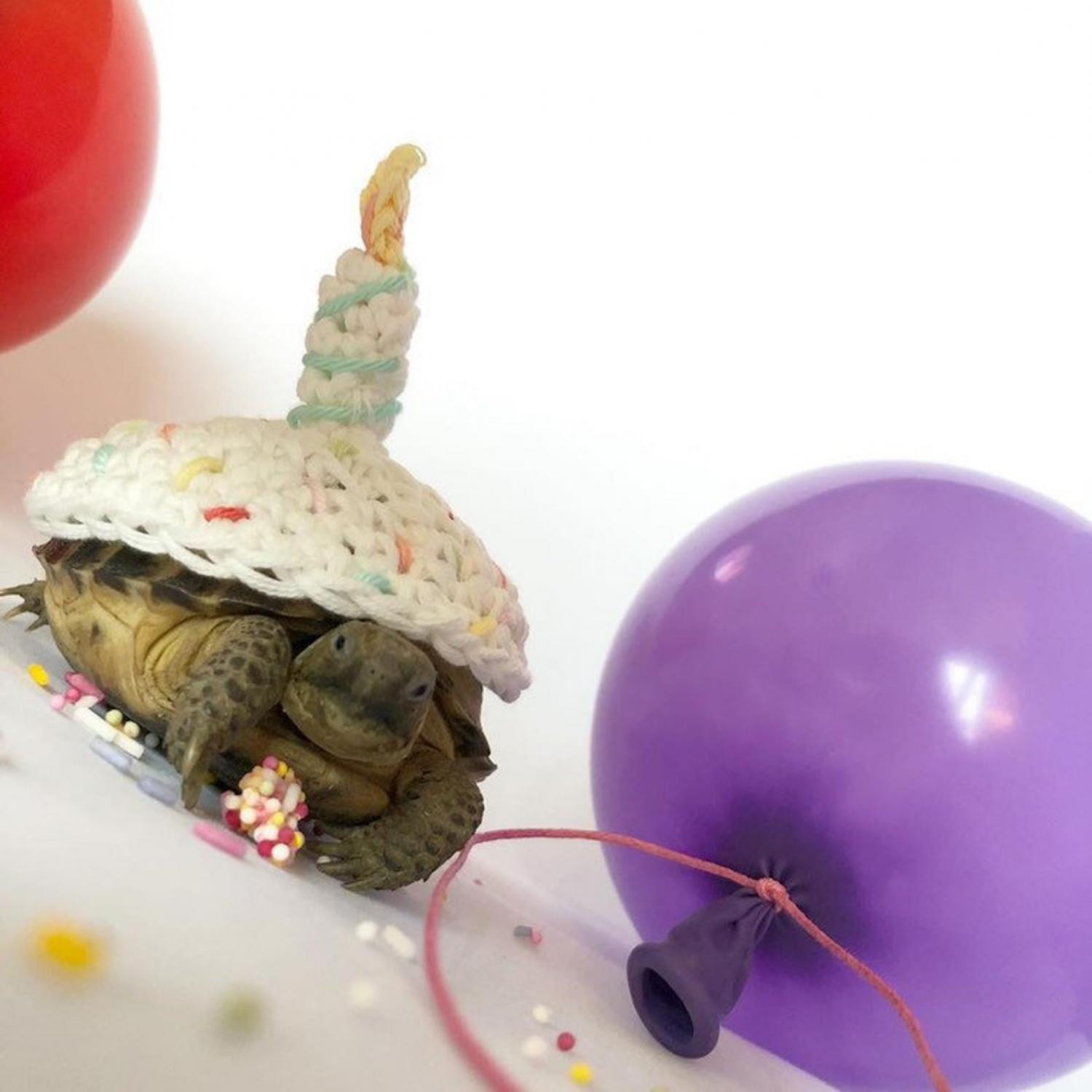 Get this one here
This tortoise sweaters comes in five baseline sizes, including 2-4 inches, 4-6 inches, 6-8 inches, 8-10 inches, and 10-12 inches.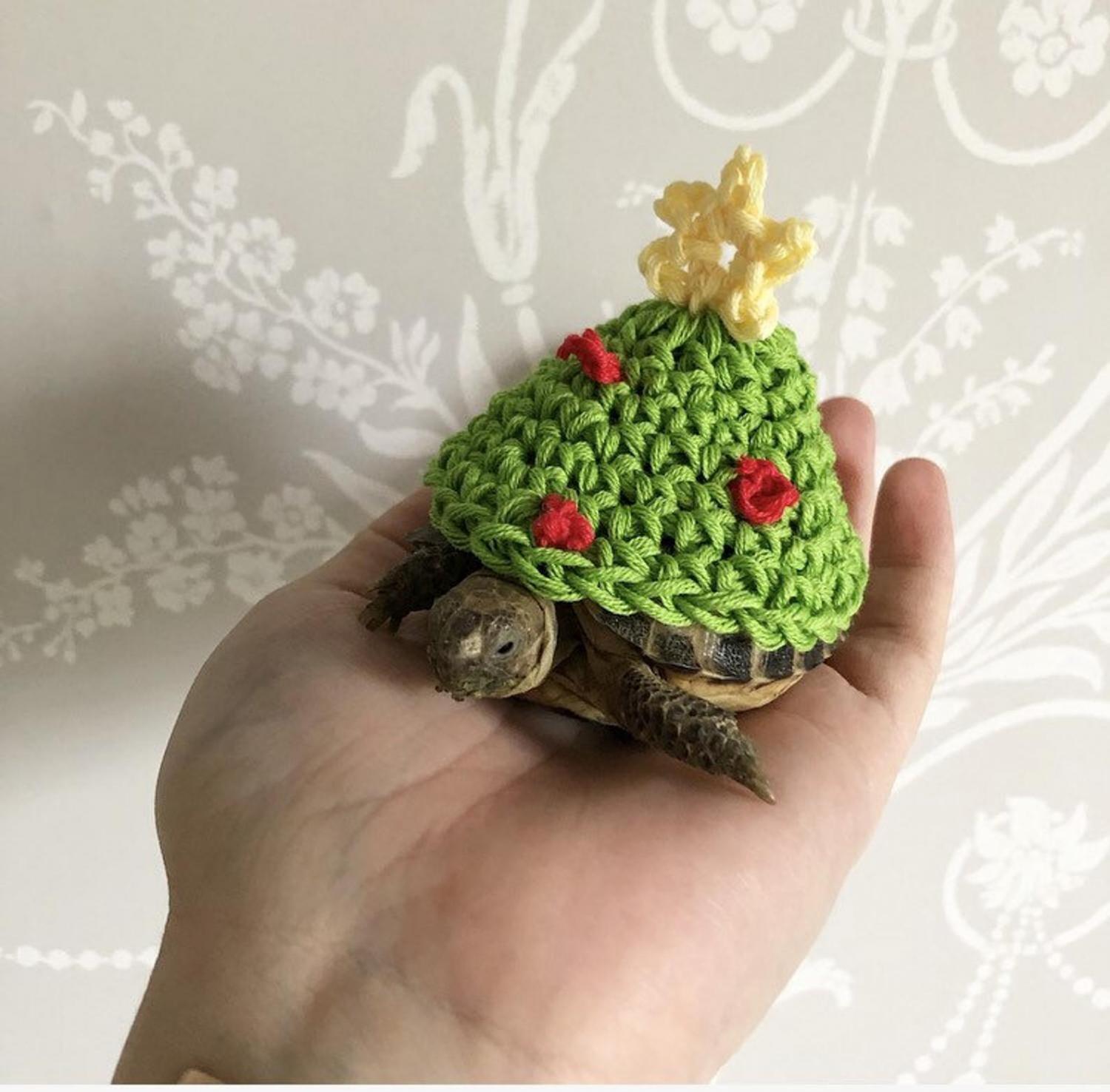 Get this one here
One reviewer ordered the 2-4 inch size, and while they reported it being a tad big for their tortoise, they think it'll be perfect when the tortoise grows. In a five-star review on Etsy, Kelly wrote, "I loved the quality of this product, very well made, a little big for my tortoise, but I believe he will grow into it and it'll be even better."
This turtle sweater turns your turtle into a frog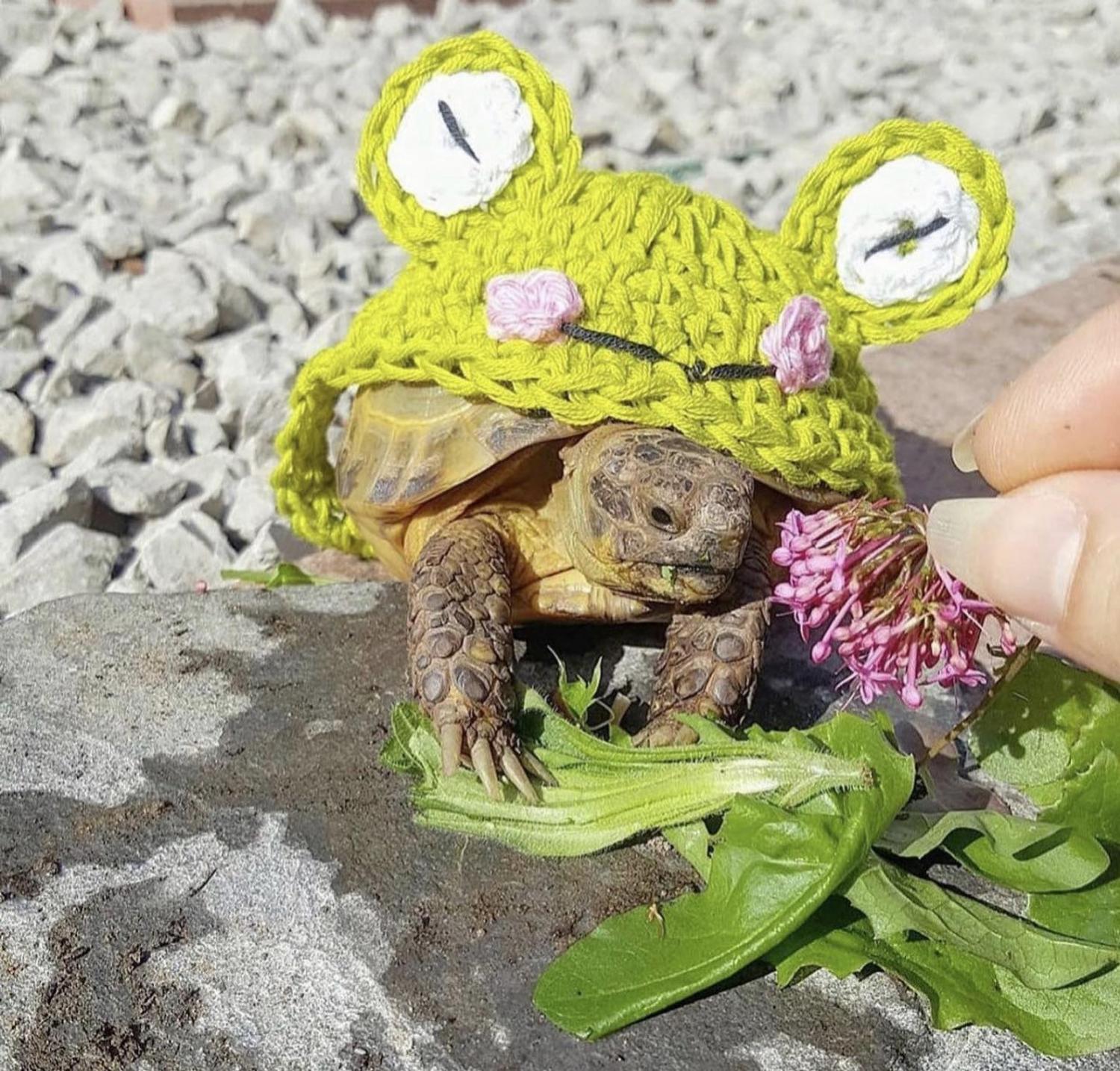 Get this one here
In any case, if you've been looking for an excuse to buy a sweater or cozy for your tortoise or turtle, now's your chance! Help your tortoise or turtle maintain modern cuteness standards today with a crochet turtle/tortoise sweater, a hand-knitted warmer for your cold-blooded best friend.
A ducky turtle sweater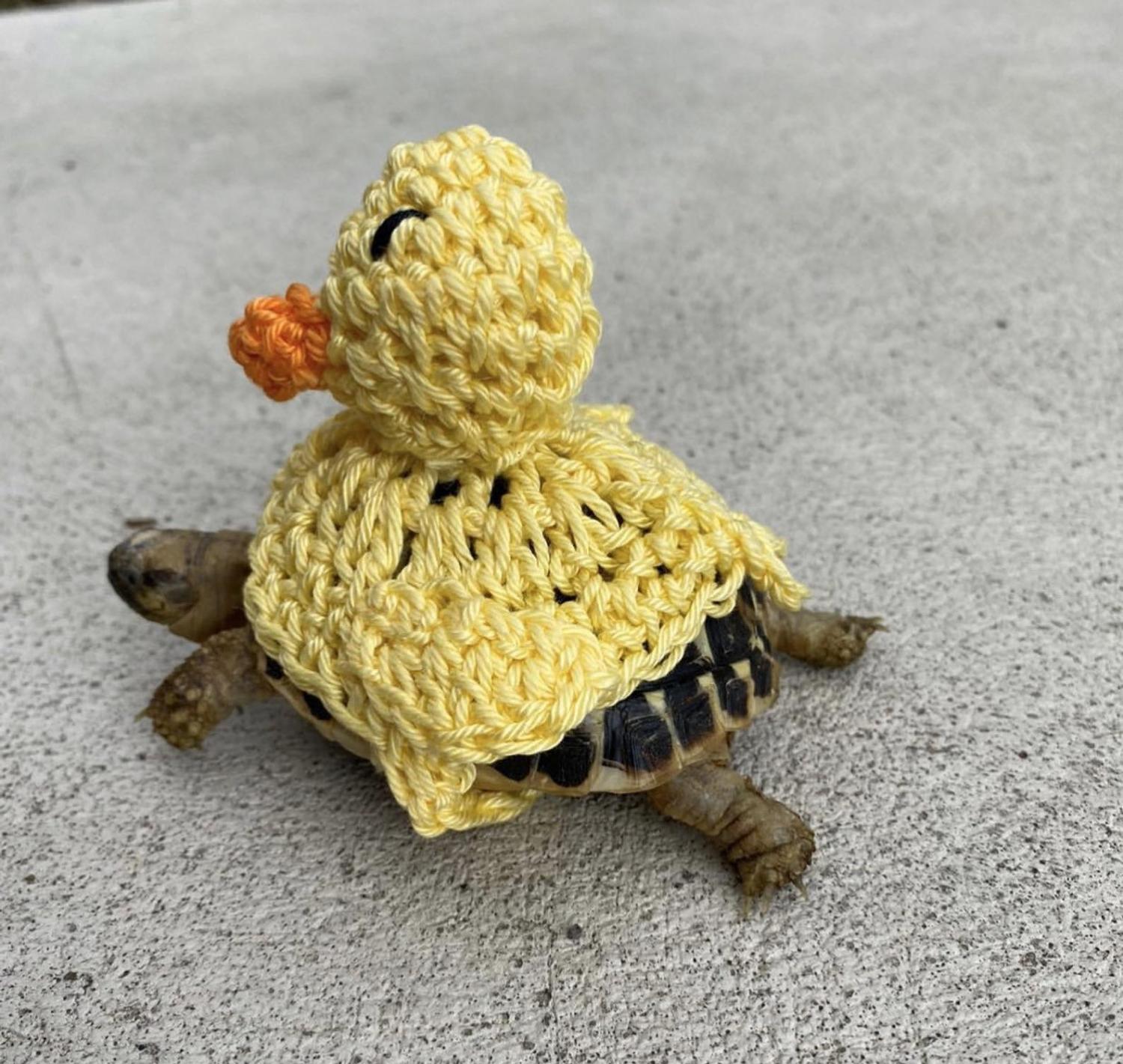 Get this one here
The Etsy shop makes a ton of other crochet turtle sweaters besides just the watermelon one, so check out some our favorites below. You can find a link to each one below each image.
A tuxedo turtle sweater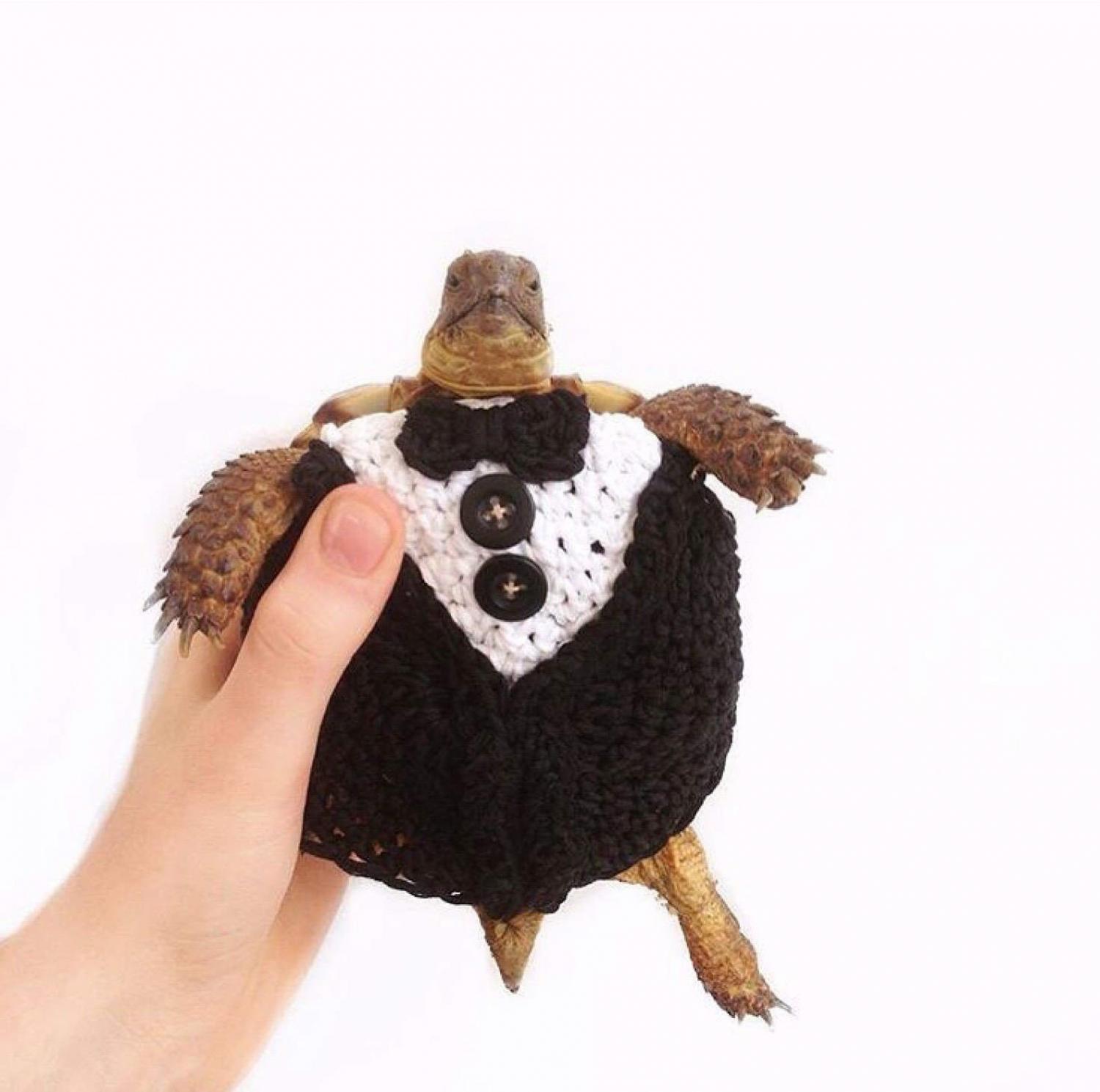 Get this one here
An egg turtle sweater Get this one here
A carrot turtle sweater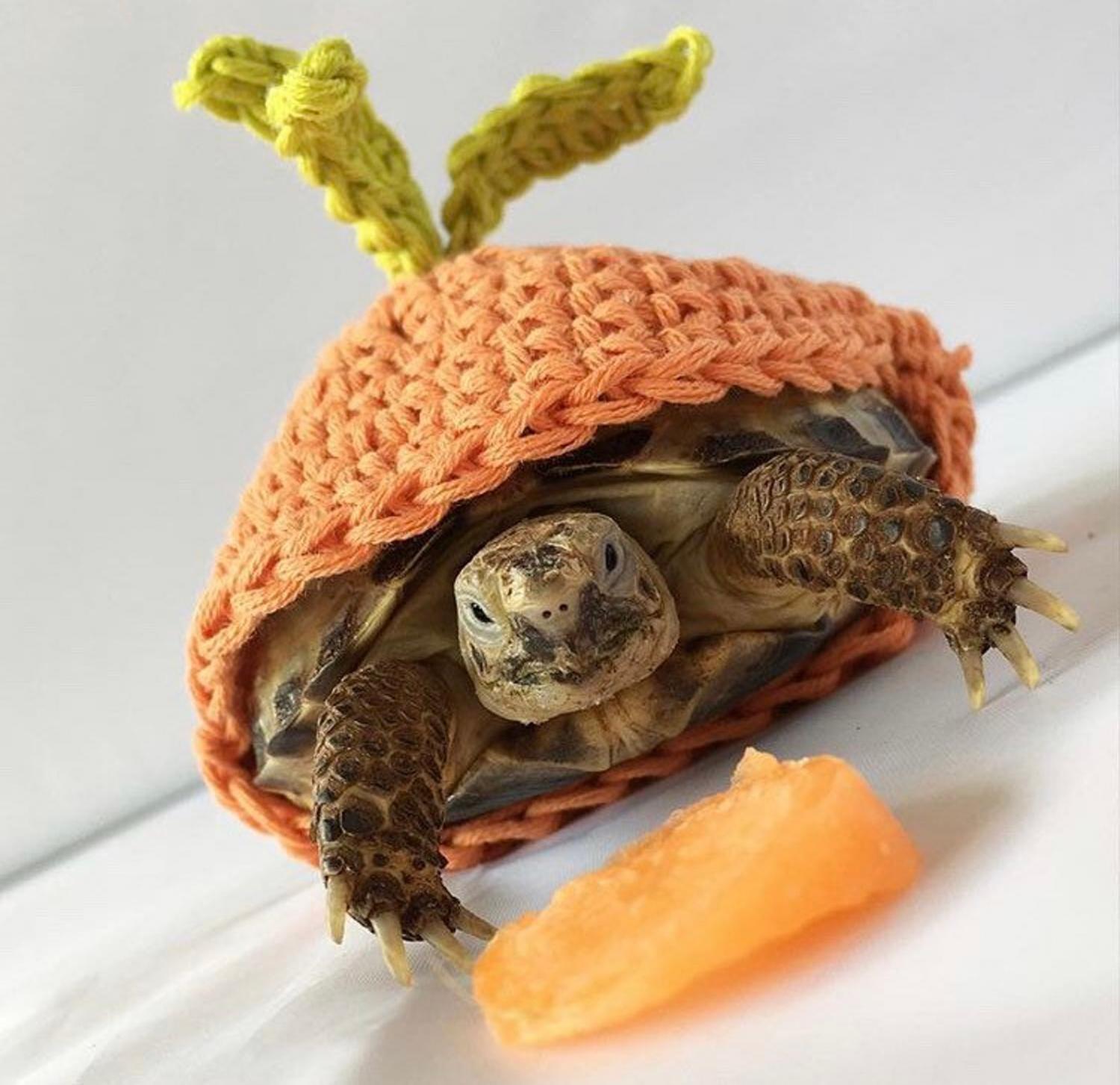 Get this one here
A cheeseburger turtle sweater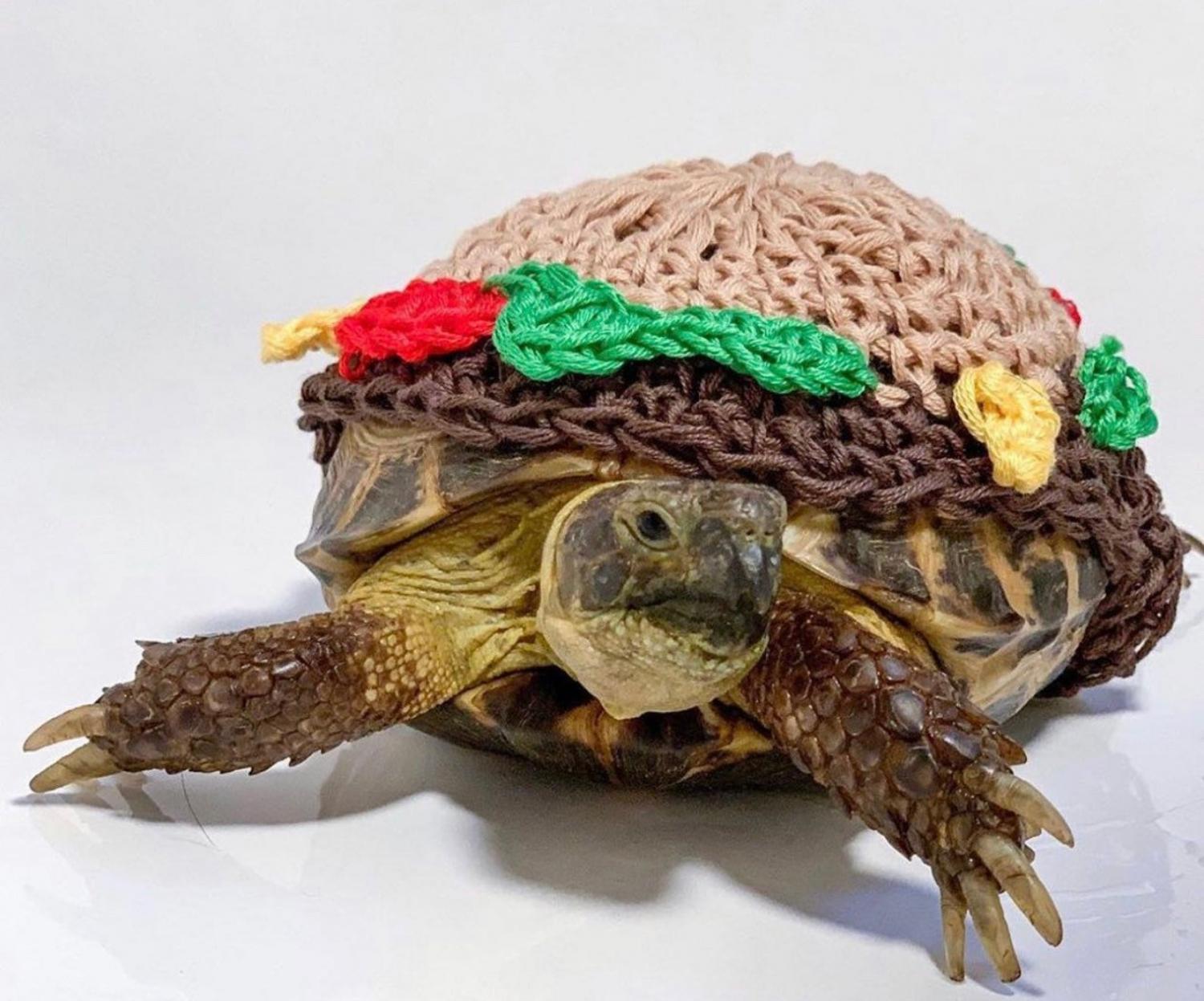 Get this one here
An avocado turtle sweater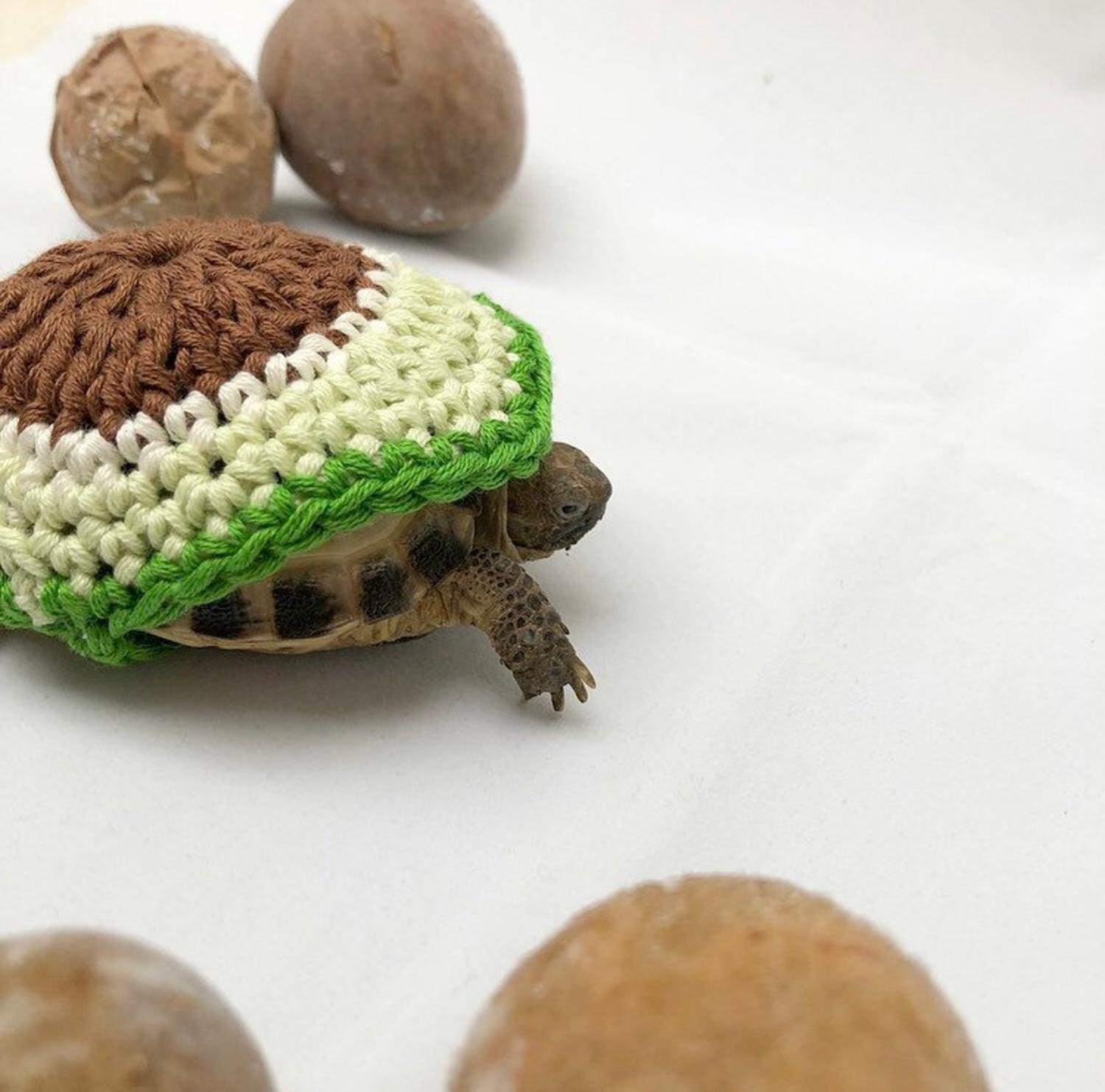 Get this one here
A golf course turtle sweater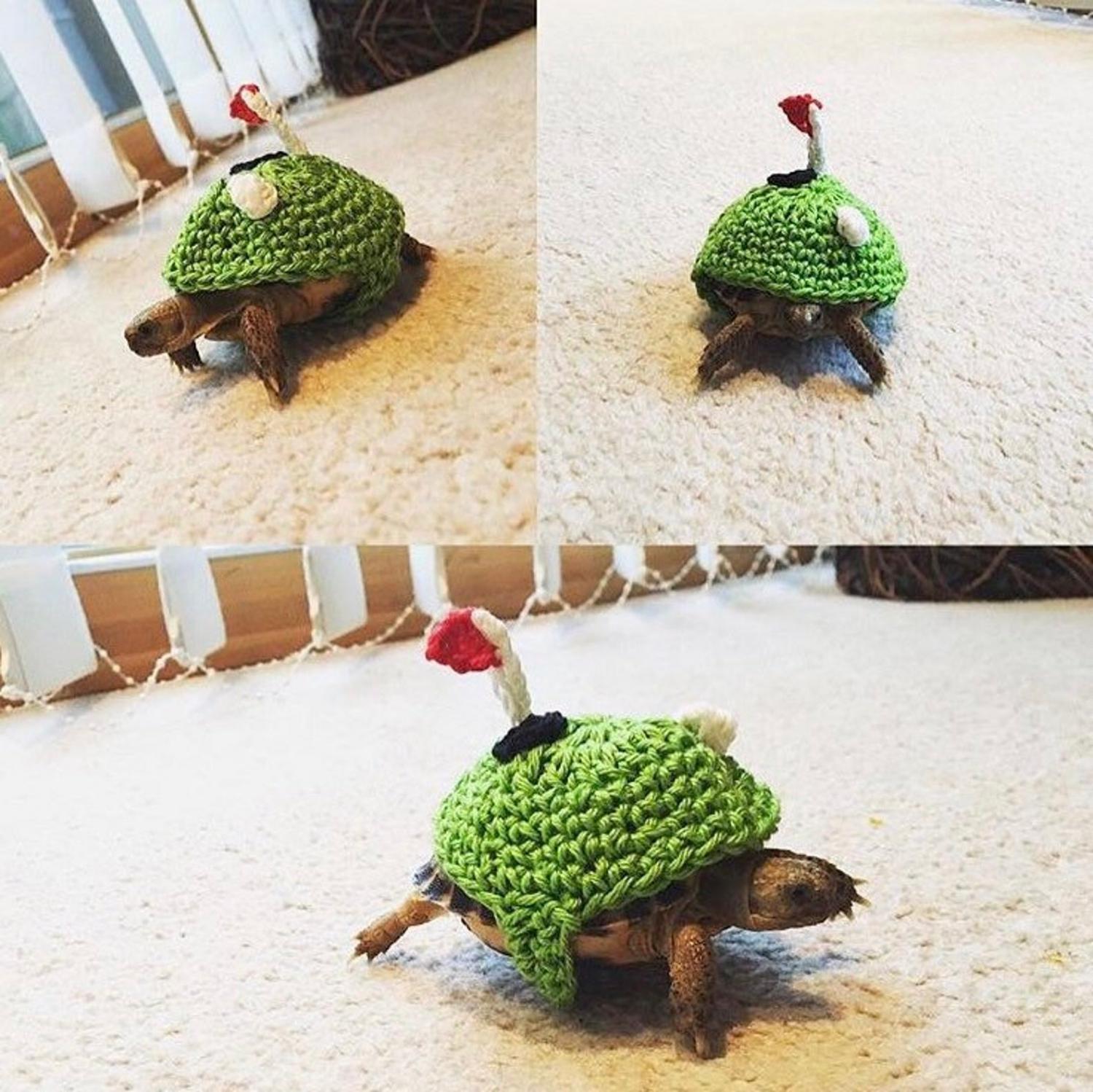 Get this one here
A crown turtle sweater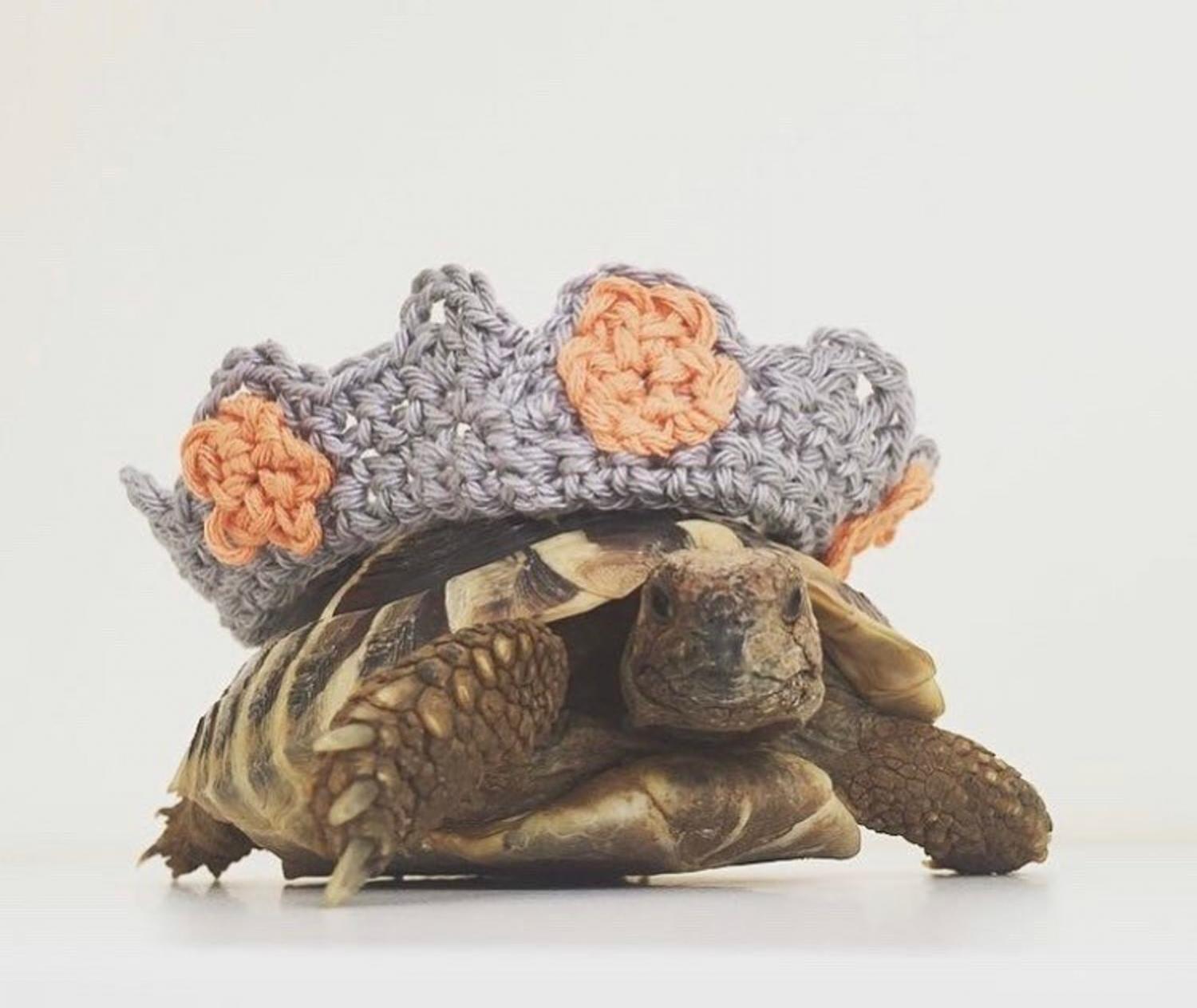 Get this one here
A monster turtle sweater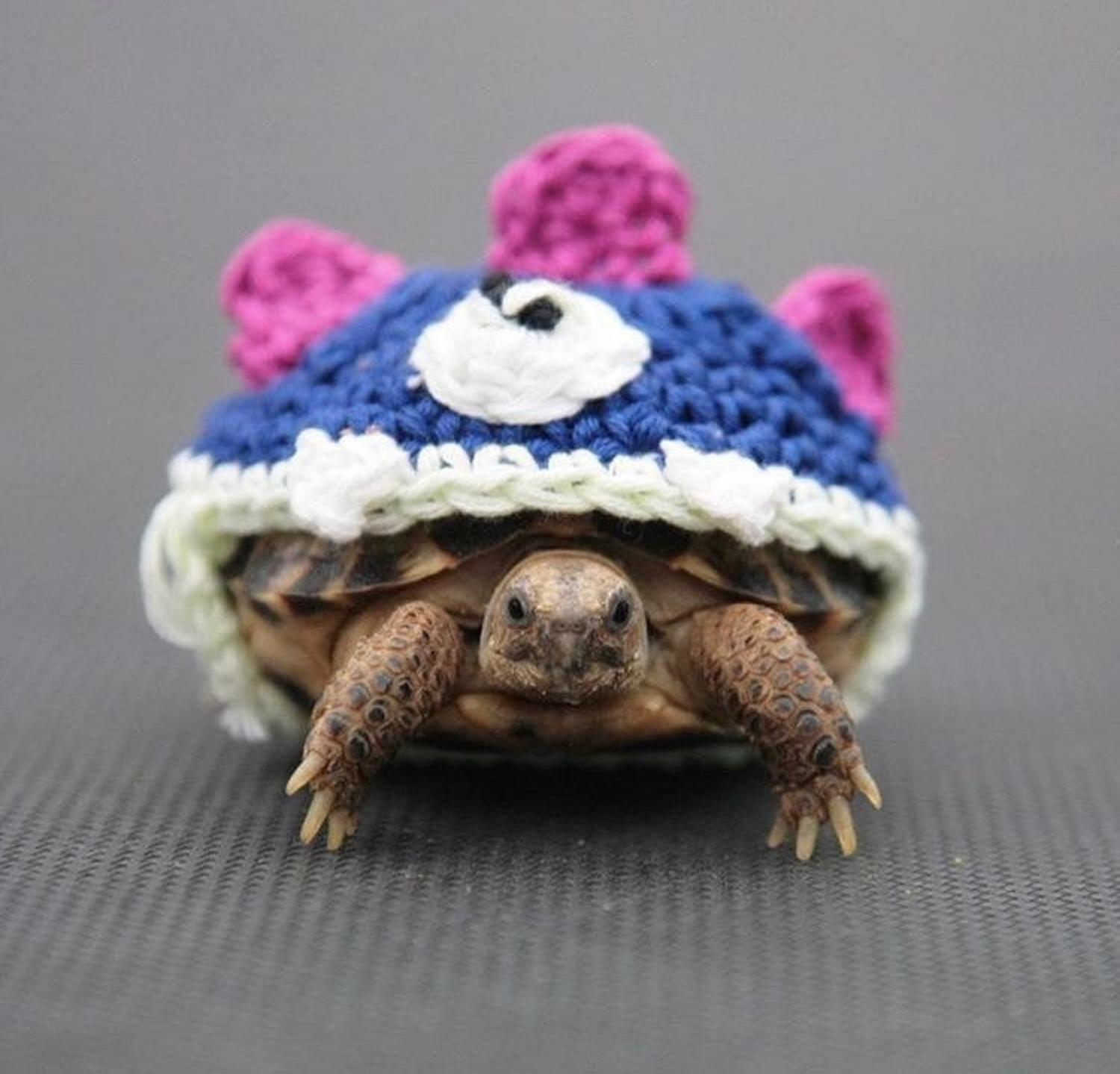 Get this one here
A peacock turtle sweater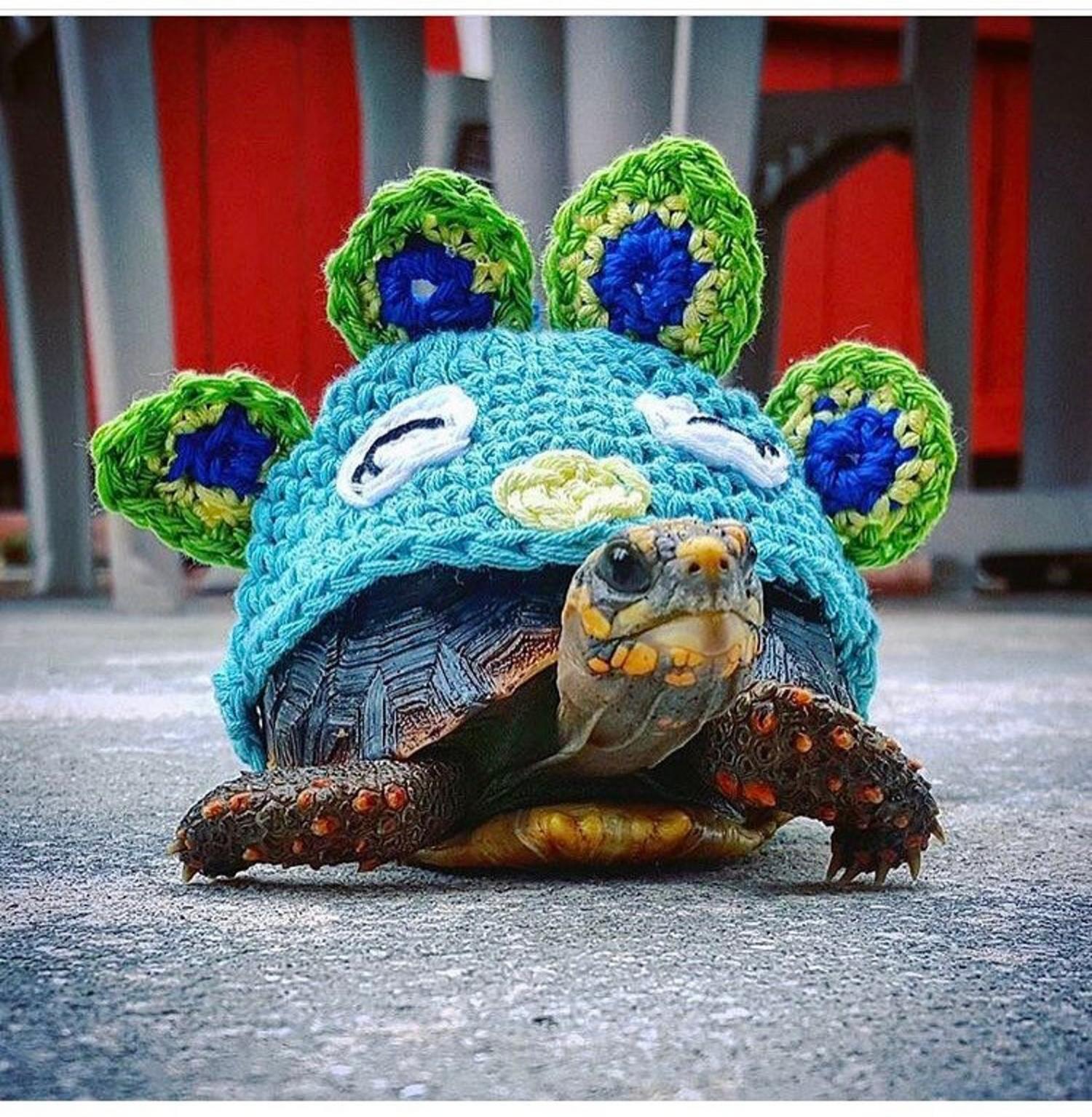 Get this one here