Earth Shaped Fire Pit
By Ryan on 06/05/2015 2:01 AM (Updated: 12/19/2016 11:34 PM)
The Earth Shaped Fire Pit is a fire pit that's shaped just like Earth with all the land of the world cut out for the fire inside to breath, and is actually a replica of the fire pit that was displayed in the Athletes Village during the 2010 Vancouver Winter Olympics. Some people just want to watch the world burn, and you are now one of those people.
The world shaped fire pit makes it seem as though the entire world is burning from the inside out, as if somehow the world's core stopped spinning and a team of heroes had to venture their way to the center of the earth and detonate a nuclear war head. Except it didn't go as planned and started the entire planet on fire.
No longer will you have to deal with that cheap fire pit you bought at Walmart for $29.99 that just displays some boring fire while you gather around it, play some sing-a-longs on the guitar, and roast marshmallows over the coals. Now that your fire is burning the planet, you and your cronies can gather around it and scheme your next evil plan to take over the world.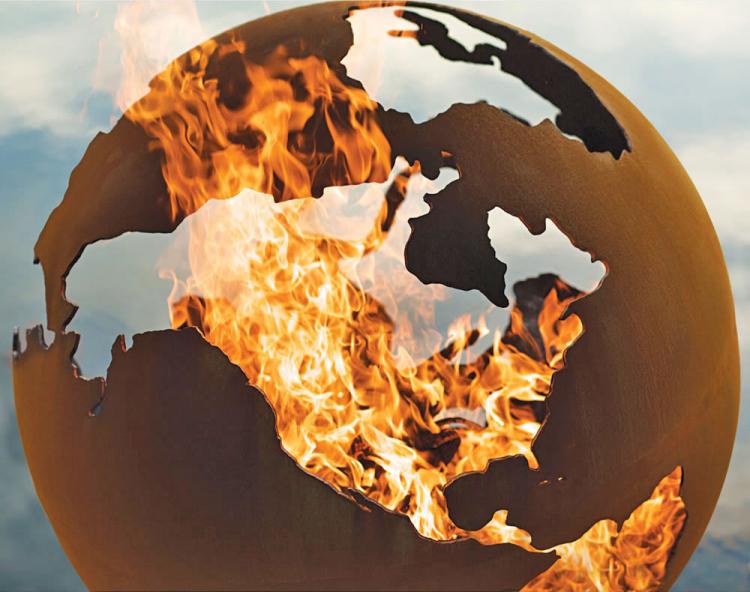 The Earth Shaped Fire Pit, or "Third Rock Fire Pit" as so it's called, is made from 0.25 inch thick mild carbon steel, contains a rain drain on the bottom of the pit so water won't build up, and each pit is hand crafted so each one may not look exactly the same. The planet fire pit is placed off the ground by a base that measures 18 inches in diameter x 6 inches tall, the globe measures 36 inches in diameter, and the entire piece measures 42 inches tall.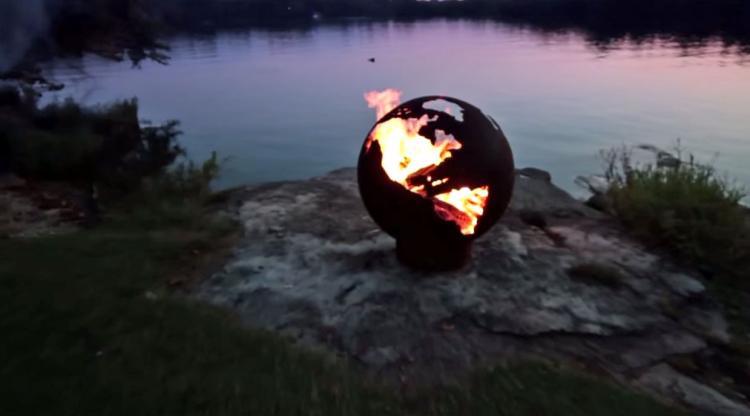 Also to note... Good luck hauling this thing around as the Earth fire pit weighs a massive 315 lbs.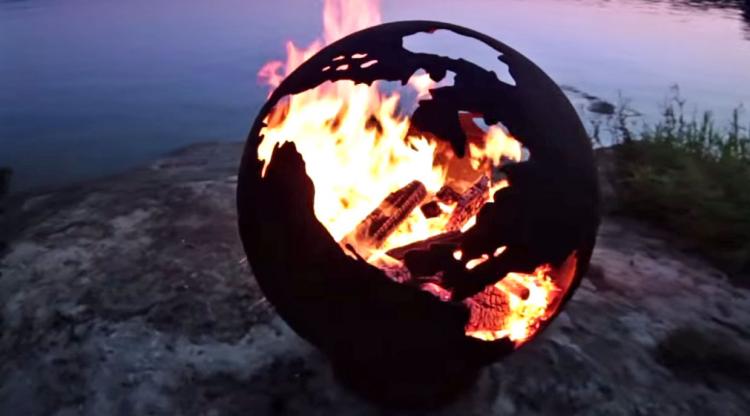 Check out the fire pit in action via the video below.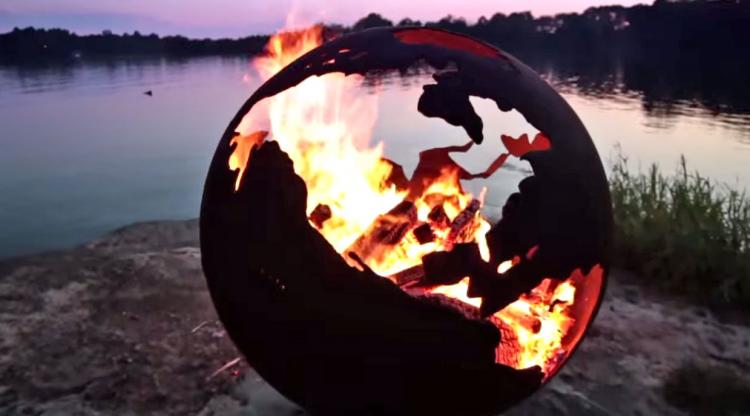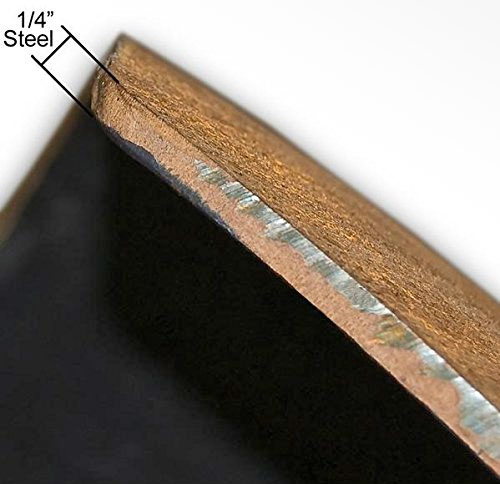 Subscribe To Our YouTube Channel